Can Sri Lanka tourism recover from 'triple whammy' of terrorism, Covid-19 and economic crisis?
The Easter Sunday bombings and the pandemic lashed the sector from 2019-2021. Now, unrest arising from economic duress has further hurt tourism
Hotels are facing mass cancellations, smaller operators like homestays have seen 'almost a 100 per cent loss in income', and workers are shunning an industry increasingly seen as 'volatile'
When G. N. Niroshini opened her homestay accommodation six years ago in the village of Panama on
Sri Lanka
's eastern coast, she earned a steady income of about 100,000 Sri Lankan rupees a month (US$277), more than what an average office worker makes.
Business was "so successful", she was able to quickly expand and build a second room for tourists keen to enjoy the range of attractions near the area, from wildlife sanctuaries, national parks and the popular surfing destination of Arugam Bay.
But a series of back-to-back crises over the last few years, including the coronavirus pandemic, have all but wrecked tourism in Sri Lanka, which is currently facing economic collapse.
"Now I only get one or two guests each month," says Niroshini, whose carpenter husband has also lost some work, making her household's income loss more painful.
Niroshini is a member of the Panama Community Based Tourism Society, a group offering experiences including homestays, village lunches, cooking lessons, safaris and wild camping for tourists arriving in Arugam Bay.
In better days, the society "acted as a reasonable source of income to the villagers", said its chair Priyantha Pushpakumara. "Now the homestays are experiencing almost a 100 per cent loss in income, with over 80 per cent drop in safari rides."
This year, Sri Lankans have been grappling with rolling power cuts, shortages of fuel and gas and soaring prices of food. The government imposed curfews and declared a state of emergency in April, and again in May amid unrest over the economic crisis.
The violence had led countries, including the United States and Australia, to issue travel advisories discouraging their citizens from visiting the nation.
In May 2022, Sri Lanka recorded just 30,207 total international tourist arrivals, a 72 per cent drop compared to March 2022.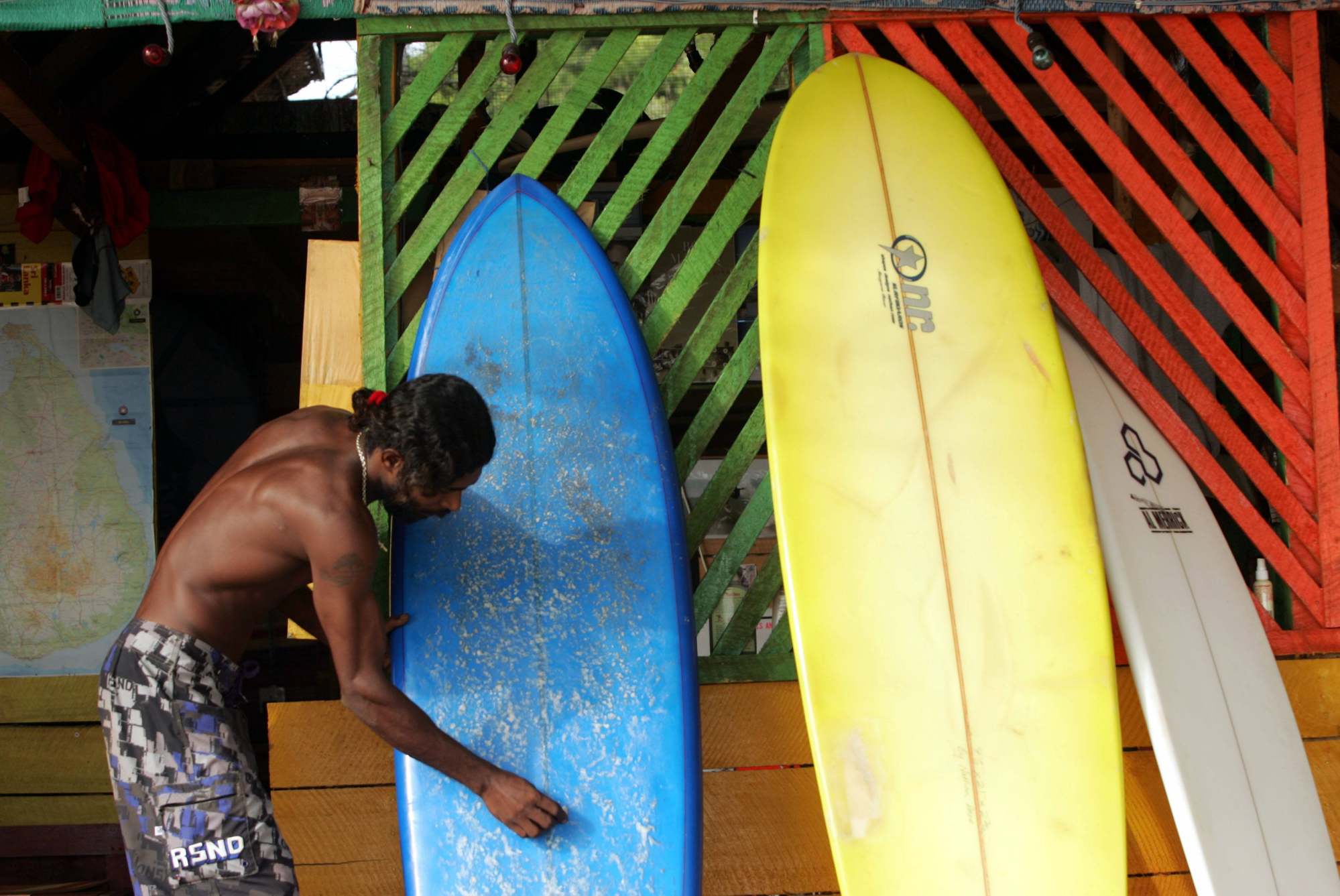 M. Shanthikumar, president of the Hotels Association of Sri Lanka, said cancellations had been "pouring in". "Approximately 90 per cent of the [bookings] are being cancelled at the moment, and on average the entire country has only about 10 per cent occupancy."
This is the third crisis to befall Sri Lanka and its tourism sector in four years. In 2019, bombings carried out by alleged Islamic State-linked militants killed more than 250 people in the Easter Sunday attacks, grinding tourism to a halt.
Just a year earlier, Sri Lanka had seen more than 2 million international arrivals, bringing in US$4.38 billion in revenue – the third-largest foreign exchange earner in 2018.
Before the tourism sector had time to recover, the pandemic broke out and continued to batter international tourism in 2020 and 2021. Last year, Sri Lanka recorded just 194,495 foreign arrivals.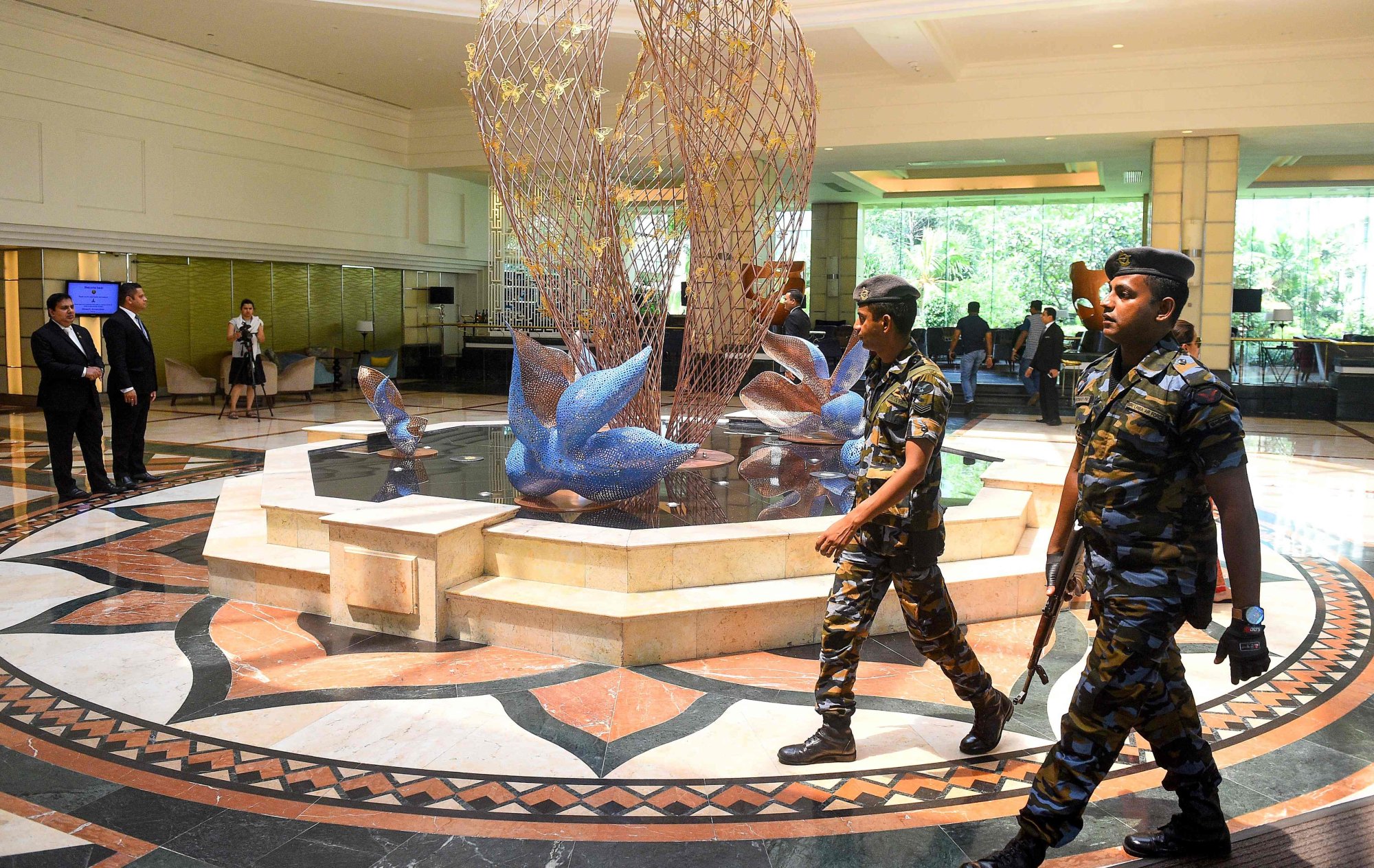 China was a top source market for Sri Lanka in 2017 and 2018, but this pool dried up as Beijing enforced outbound travel restrictions during Covid-19. "Chinese tourists are mid-market (spenders), but the volumes were high. Right now, since they cannot travel, there are no arrivals," Shanthikumar said.
David Swannell, who owns three boutique hotels in the Western and Central Provinces of Sri Lanka, described the situation as a "triple whammy". "I have one or two guests a month. And obviously, recovery is possible, but the timing is unclear," he said.
Swannell has started an agricultural project in a bid to cover the operational costs of his hotels which are now "running empty". "Unless that recovers at some point, I would have to consider my options in terms of moving out," he said.
Arumuga Vigneshwaran, a fisherman from the coastal village of Urani north of Arugam Bay, said he depended on tourists for supplemental income as he cannot survive on fishing alone.
In the peak season, he would take them on a wildlife tour across the Uravi lagoon, doing at least one trip a day. "But now I only get like one tour each month," he said.
Adding to the sector's challenges are a "skills drain" as more workers view the sector as "volatile", operators say. In 2020, the tourism industry provided about 350,000 direct and indirect jobs to Sri Lankans.
"If there is some problem either within the country or globally, our incomes are affected. Tourism industry has become very sensitive," Pushpakumara said, adding that of the 35 safari jeeps in Panama, only about 10 remained now because most were sold when people could not repay the loans.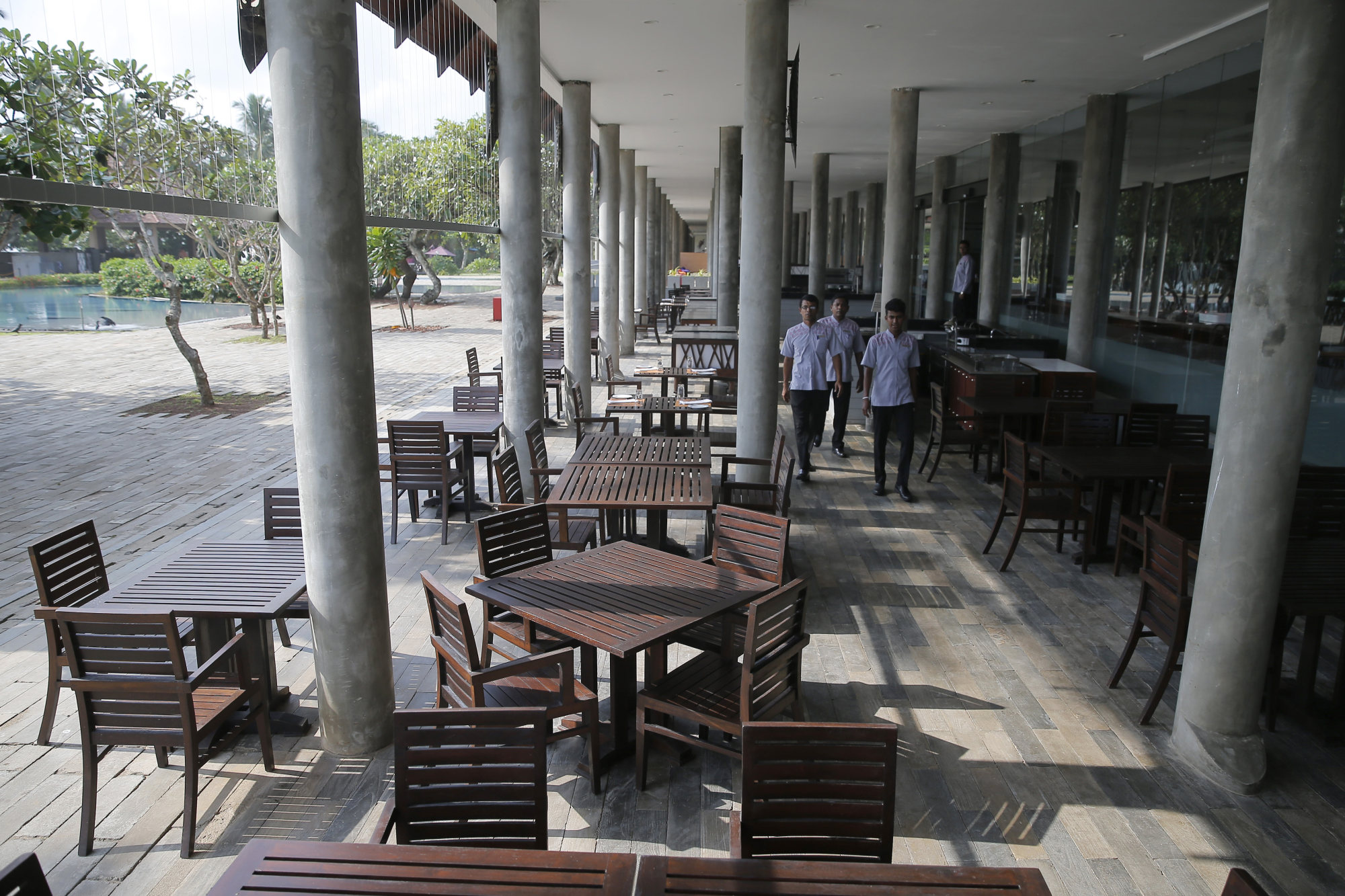 As business for hotels and restaurants fell, some workers were laid off, while those who held onto their jobs experienced reduced hours and a dip in their salary, which is linked to service charges.
"The staff turnover of the industry is very high. People are either moving on to other jobs, or they are going overseas," Shanthikumar said. "We can't help it or stop it, because everyone needs money to survive, but it's a big challenge the industry is facing right now."
Shiran Fernando, chief economist of the Ceylon Chamber of Commerce, said skills migration are a real concern for the sector, along with setbacks since 2019 that were "dimming the confidence" of potential workers.
"However, the [tourism] industry has displayed significant resilience and ability to rebound, as we observed in 2019 and in early 2022," he said.
Back in Panama, Niroshini says she is still trying to work something out. "Sometimes I cook village lunches for foreigners, and give them cooking lessons," she said. "I have not yet given up."