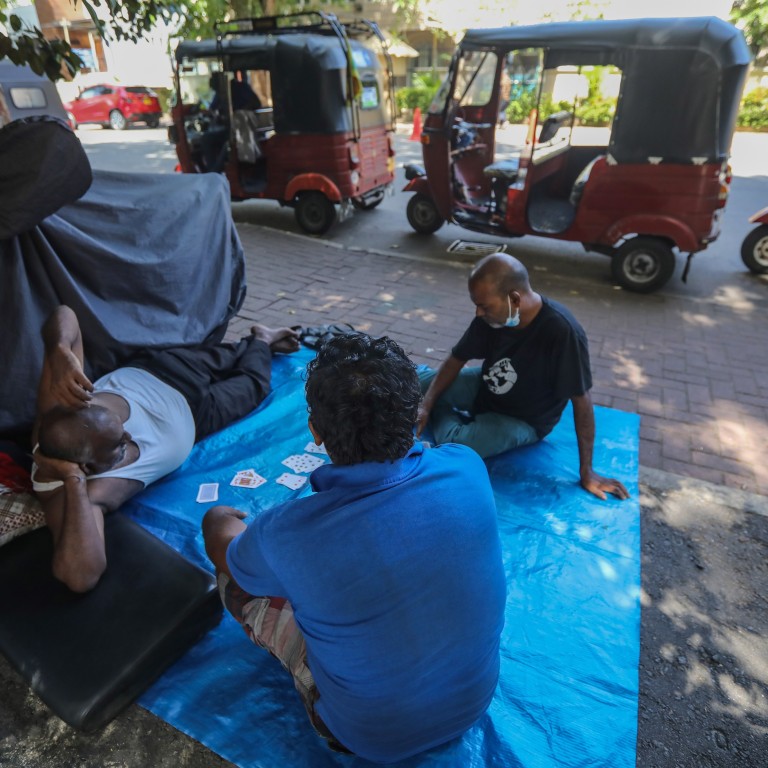 Sri Lankans endure days-long waits for fuel, shuttered schools and cancelled surgeries with no end in sight to energy crisis
Sri Lanka will only operate 'essential services' from now until July 10, as it struggles to manage its remaining fuel supply
The country's fuel crisis is taking a toll on schools, hospitals and critical export industries such as the seafood sector
For almost forty years, Chandra made a living by transporting people in his trishaw. Now nearly 71 years old, in recent weeks he has found himself frequently spending half a day or more seeking out petrol suppliers, as
Sri Lanka
struggles with the energy crisis that is at the heart of its deep economic woes.
"Last week, I almost died while trying to get petrol. I waited in a fuel queue for close to 36 hours, and it was physically exhausting because I pushed the trishaw for miles before reaching the petrol pump. It was also extremely hot during the daytime," said Colombo resident Chandra.
As Sri Lanka's foreign reserves dwindled and
fuel supplies declined
steeply since the onset of the crisis in April, long queues have formed for petrol and cooking gas.
In recent weeks the situation has seemingly taken a turn for the worse, with reports in local media of over 10 people collapsing and dying while waiting in line.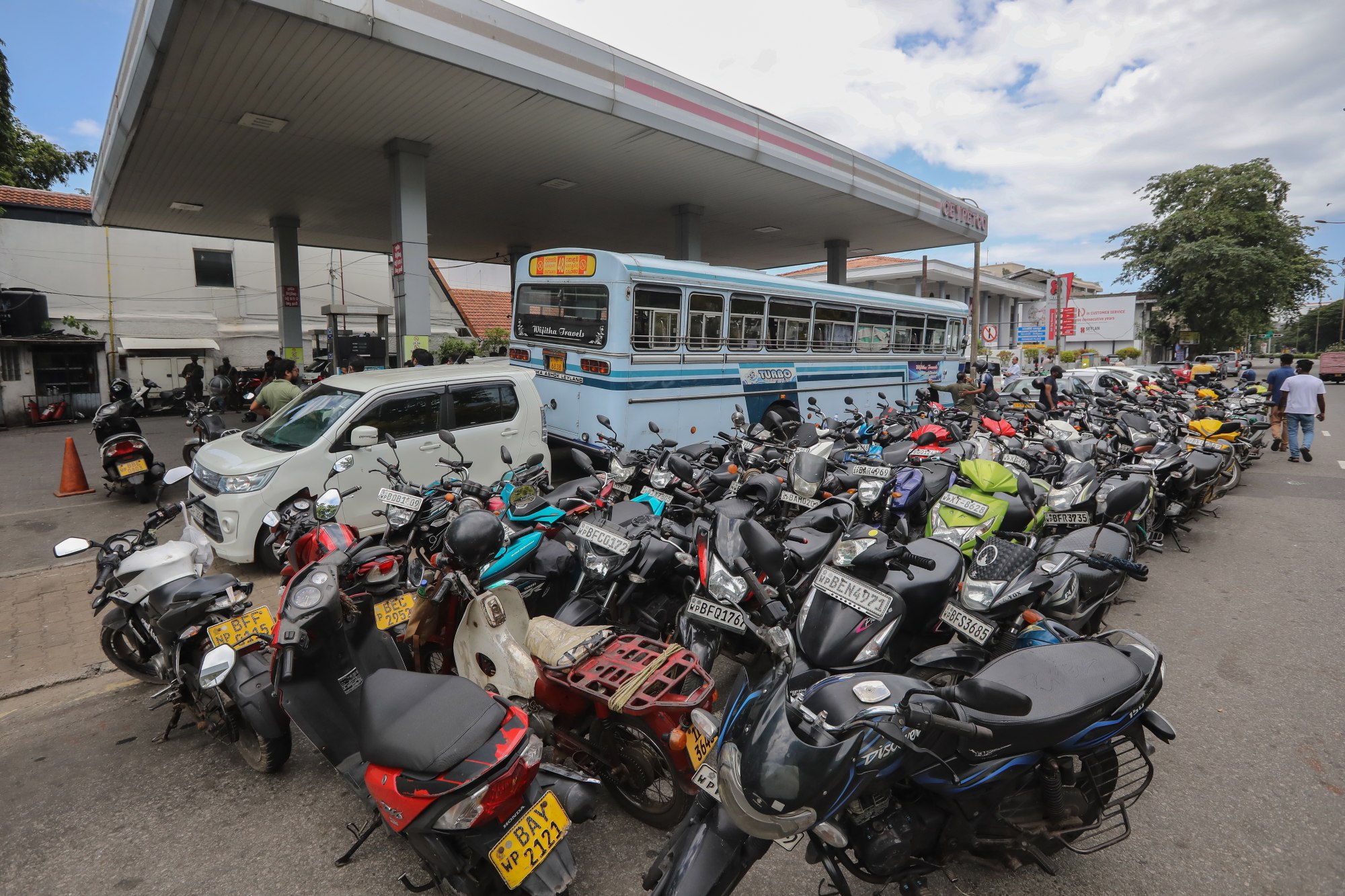 The Sri Lankan cabinet on Monday announced that only essential services including health, agriculture, food supply, ports and airports, will operate until July 10, and that fuel will only be issued for essential services.
All the other sectors in the country were encouraged to work from home, while schools in Colombo and suburbs, and in other city areas are to remain closed for this week too.
The fuel crisis worsened after Kanchana Wijesekera, Minister of Power and Energy on Sunday announced delays to confirmed fuel stocks due to "banking and logistics reasons".
"Suppliers are no longer confident in providing Sri Lanka with fuel without prior payment," Wijesekera said at a press conference, noting that the country owed fuel suppliers over US$700 million. He further said that the country could only source US$130 million out of the US$550 million required to purchase fuel this month.
Public schools, hospitals under strain
Sri Lanka's public school teachers are concerned that because of the fuel crisis, the country's free education system is "collapsing", as school closures enter the third year, starting with Covid-19 lockdowns in 2020.
"The government has created this fuel crisis and has no solution to it. But children are losing their [access] to education," said Joseph Stalin, general secretary of the Ceylon Teachers' Union.
Schools in rural areas will run for three days each week but Stalin said that only a few teachers and students show up because of transport issues, and that schools are open "for the sake of keeping them open".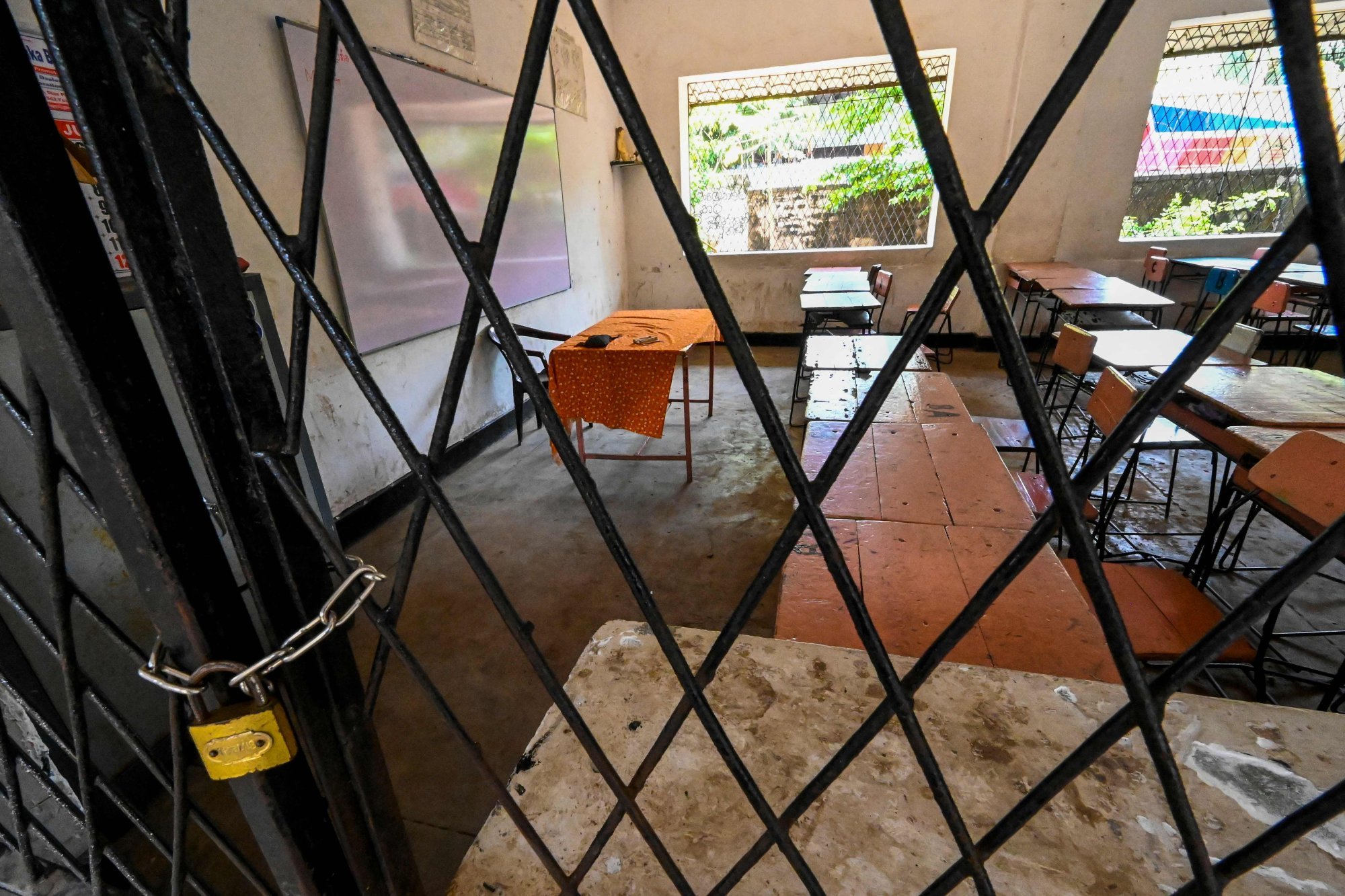 "Teachers working at the rural schools arrive for work from surrounding towns. They have no means to travel to school because they have no fuel for private vehicles, while the public transport has also not been consistent."
Hospital staff have also come under pressure from fuel shortages. Last week, Sri Lanka's national hospital reduced the number of heart surgeries as medical staff were stuck in fuel queues for long hours.
A medical officer working at a hospital in Colombo said that he spends the time before and after work in fuel queues, sometimes for eight to 10 hours.
"Some consultants could not come to work because they had no fuel. Sometimes, they have to manage emergencies over the phone. Surgeries get postponed a lot, and most of the routine [surgeries] are cancelled," he said.
Fishing for a way out
Many industries are also suffering heavy losses as their daily operations are disrupted. Seafood, a top export industry in the country that brought in some US$275 million in revenue in 2021, is seeing the fuel crisis disrupt its entire value chain, from the fishing activities, to the
transport of catch
.
"Less fish is caught because the boats are unable to go out. Because of the fuel crisis, approximately 50 per cent of monthly export revenue is lost," said Dilan Fernando, president of Sri Lanka's Seafood Exporters Association.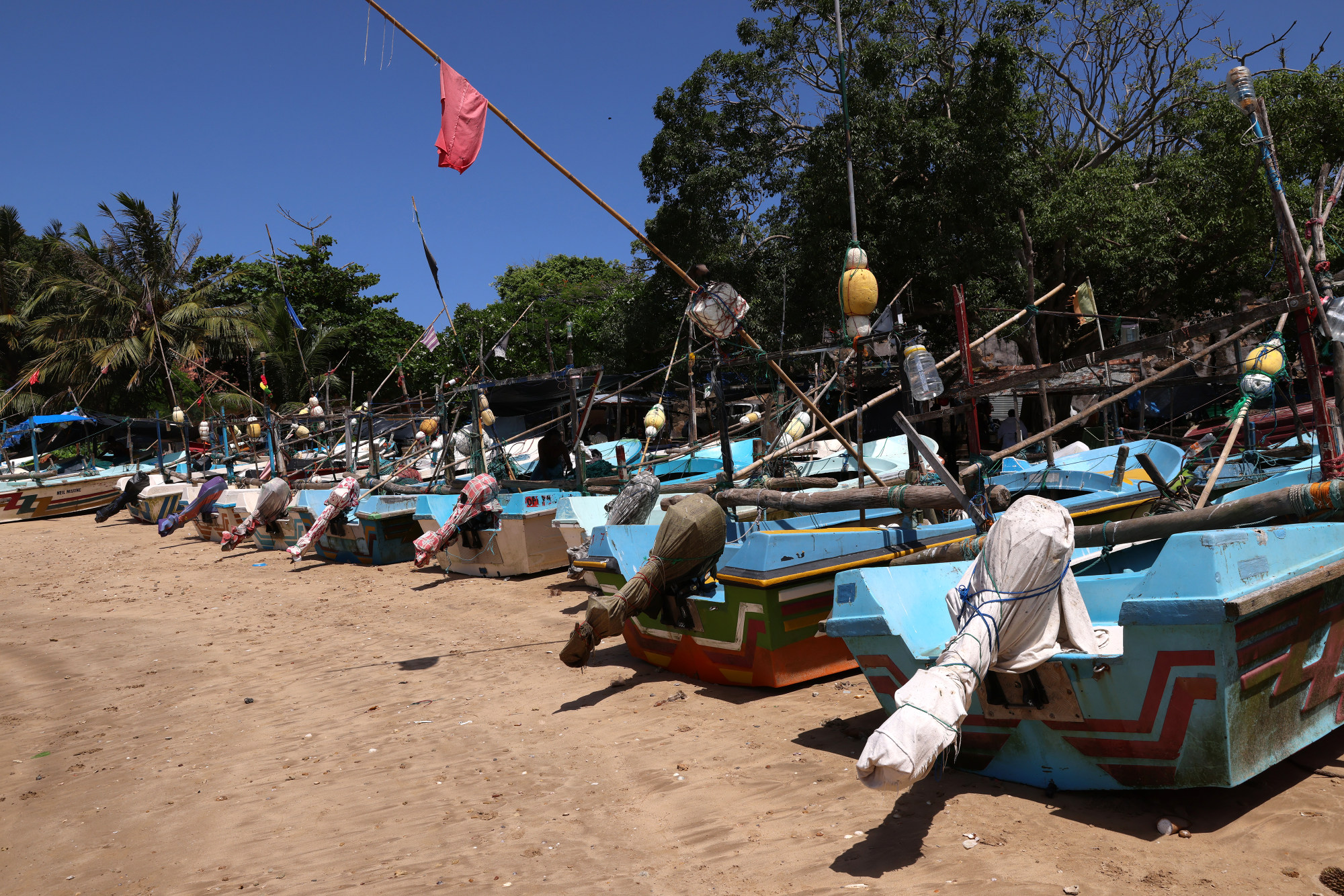 People no longer have faith in the politicians, Chandra says, adding that this was what the people discussed as they waited in line for fuel. "All the political parties are useless. We are not going to vote for a single one of them again."
"If it is our fate to die in the fuel queues, we will. But we are sad about the children. We cannot even imagine how their future in this country will be, and what more they will have to suffer," he said.