Asean
Get more with myNEWS
A personalised news feed of stories that matter to you
Learn more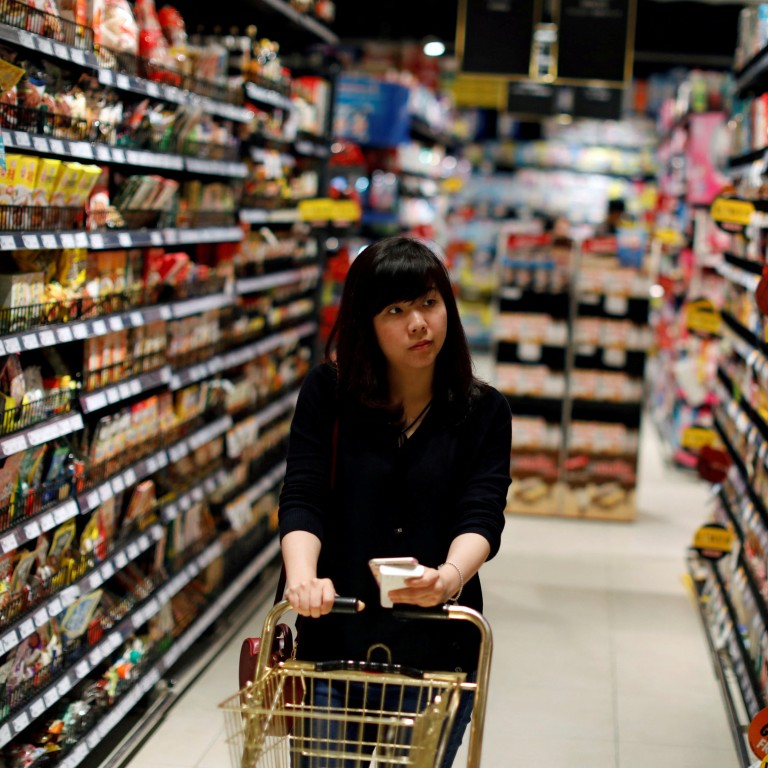 'Inflation jihad', cash handouts: Can Singapore, Malaysia and other Asian countries soften the blow of rising prices?
Indonesia's flirting with a wider budget bill to boost subsidies, while Malaysia has launched a 'Jihad Against Inflation' task force to tackle the crisis
Singapore's confident it can keep inflation in check, but analysts warn the Philippines may tip into recession – as Thailand looks to tourism to save the day
Global food and crude oil prices are surging, and look set to stay high for some time yet, as the world's wheat and energy supplies are put under immense strain by the combined effects of the
Ukraine war
and retaliatory sanctions on
Russia
.
In May alone, world food prices were up 22.8 per cent, according to the UN Food and Agriculture Organization's Food Price Index – driven by an increase in cereal and meat prices.
The World Bank expects food prices to rise by about 20 per cent this year because of continued upwards pressure on energy and fertiliser costs that have persisted since early 2021, which will continue to push food costs higher if they do not moderate next year.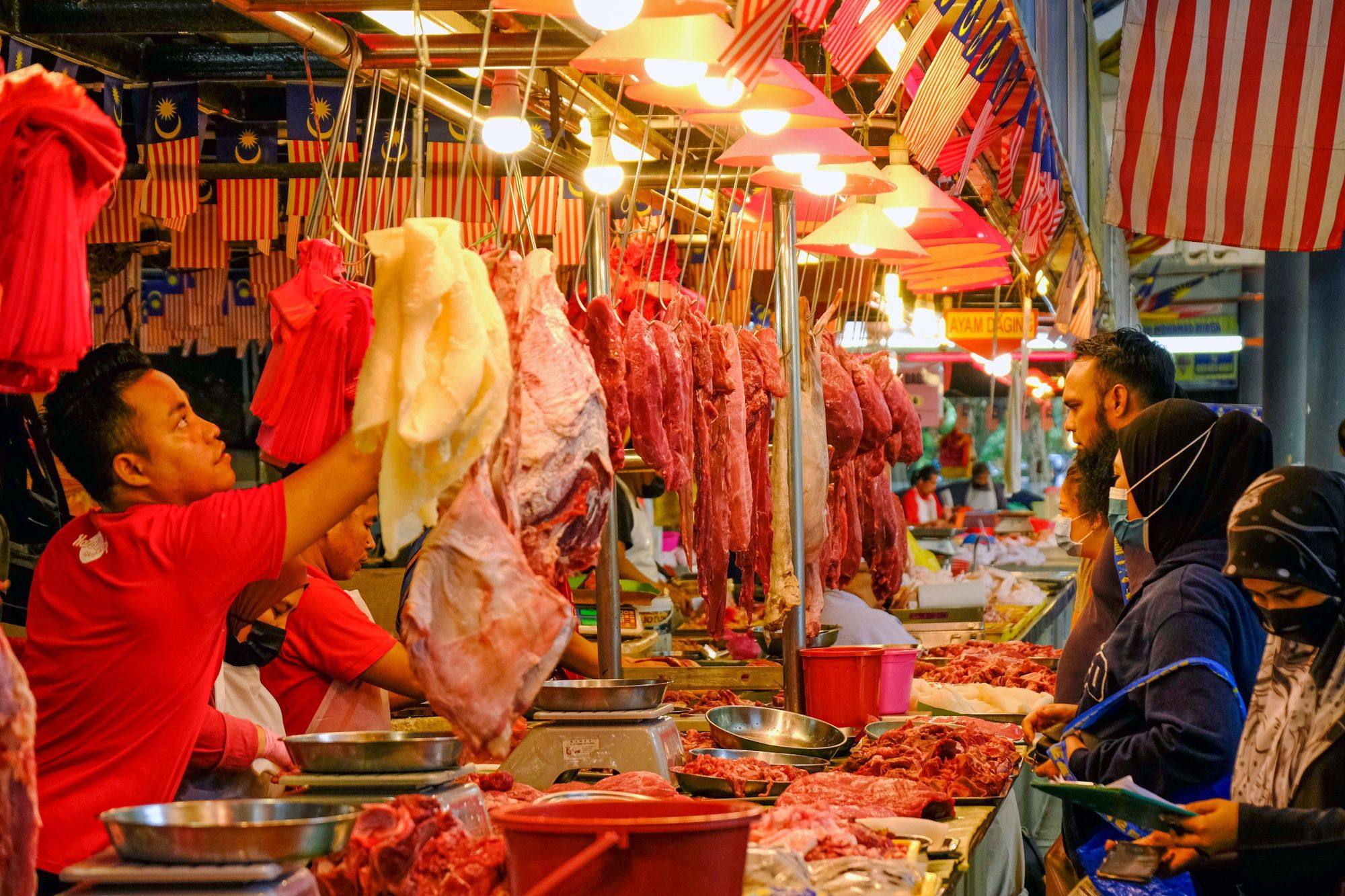 Benchmark Brent crude oil hit nearly US$140 a barrel
in March
and though it has since receded, traders expect prices to stay high amid tight supplies as oil-producing nations in the Opec+ cartel continue to miss monthly production targets. Researchers at Fitch Solutions expect Brent to average out at about US$105 per barrel this year – more than double what it was trading for at the end of 2020.
Fears of a global recession are also growing, as the US Federal Reserve prepares to increase interest rates by another 75 basis points in July – having already done so earlier this month – in a bid to slow domestic demand. Annual US inflation hit 8.6 per cent in May – its fastest rise in more than three decades, according to government data.
Southeast Asian economies have not been spared the effects of surging food and crude oil prices, and could yet feel more pain if a global recession hits just as they were seeing the first green shoots of a post-pandemic recovery.
Some may end up having to spend more than their annual budgets trying to mitigate inflation's effects, analysts and experts say – particularly members of the
Association of Southeast Asian Nations
– potentially leading to widening budget deficits.
But how much more can these countries spend, and how will they navigate through the crisis?
Here we take a look at Asean's five largest economies and the options open to them: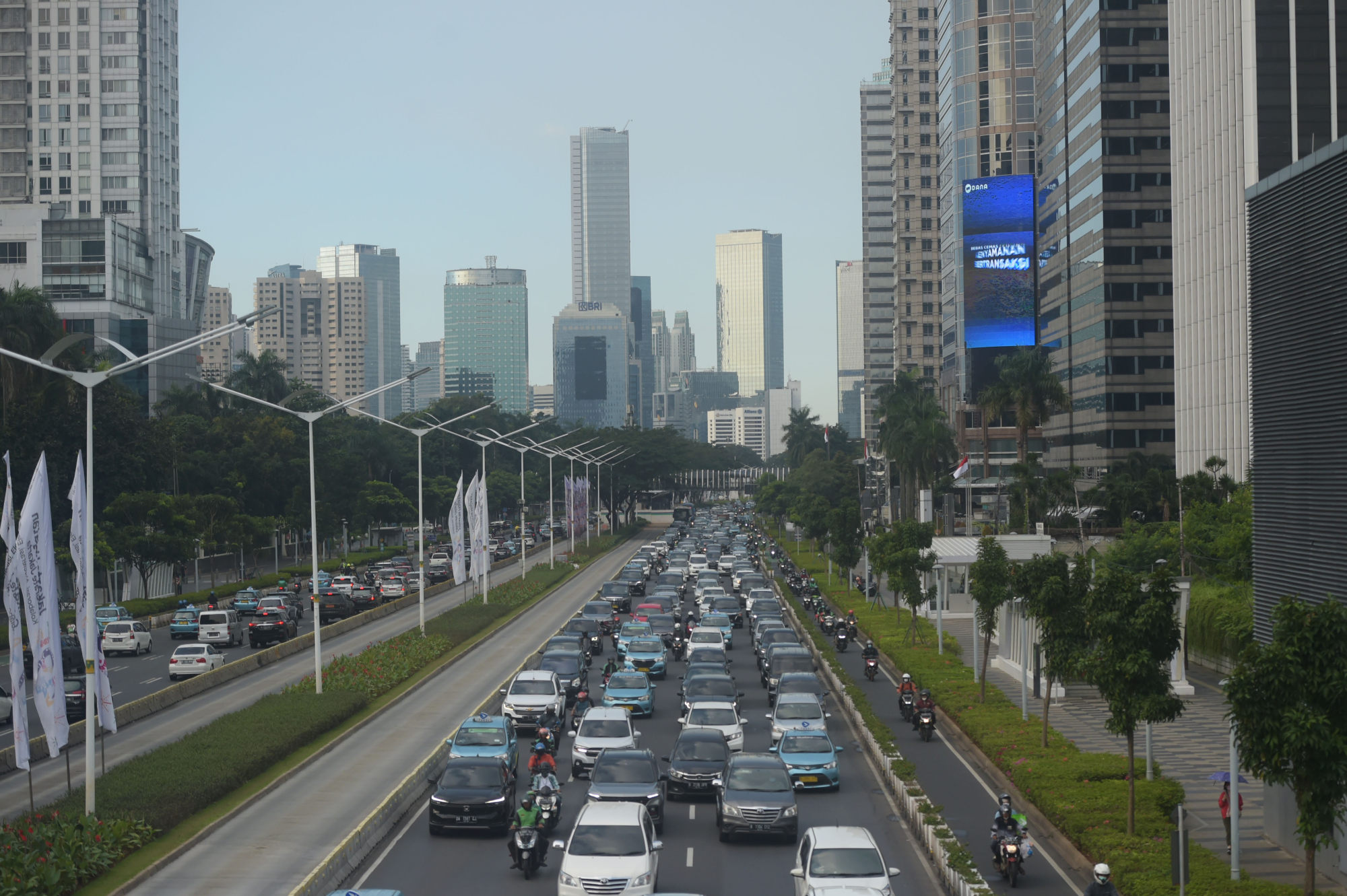 Indonesia
Indonesia
's parliament in May approved the government's request to boost its energy subsidies by some US$23.8 billion in a bid to anchor energy prices amid surging inflation.
The increase in subsidies came at the same time that the government lifted a three-week-old
ban on palm oil exports
that it had imposed to bolster domestic cooking oil supply in Indonesia, the world's largest producer of the vegetable oil.
However, inflation rose 4.35 per cent year on year in June, its quickest pace in five years and well past the central bank's 2022 target range of 2-4 per cent.
Measures to keep inflation in check are likely to entail increased spending by the government to ensure there are sufficient subsidies to avoid sharp price spikes at the pump and of staple food items, said Zamroni Salim, head of the National Research and Innovation Agency's research centre for macroeconomics and finance.
Indonesia's administered prices regime sees the government set broad price policy on subsidised items such as fuel, electricity and public transport.
"If inflation is relatively high [around 10 per cent], it may reduce or erode economic growth as well as people's purchasing power. With inflation below 10 per cent, the impact is still controllable," Zamroni said.
In March, Indonesia's government and central bank said in a joint statement that they aimed to keep inflation within a range of 3-5 per cent for food items, making use of technology and end-to-end agricultural digitalisation to ensure supply and orderly distribution.
The statement also stressed the need to strengthen policy coordination – both at the highest level and between central and regional governments – to better manage inflation while ensuring macroeconomic stability and continuity of economic recovery.
But Indonesia's high subsidy bill is expected to cause a wider budget deficit this year despite increased revenue from higher commodity prices, said Trinh Nguyen, emerging Asia senior economist with French investment bank Natixis.
"Higher revenue has been supportive, but the subsidy bills are large and that means it leaves less space for other more productive spending like infrastructure investment. Subsidy spending is crowding out other investments and also still leads to a wider deficit than expected," she said.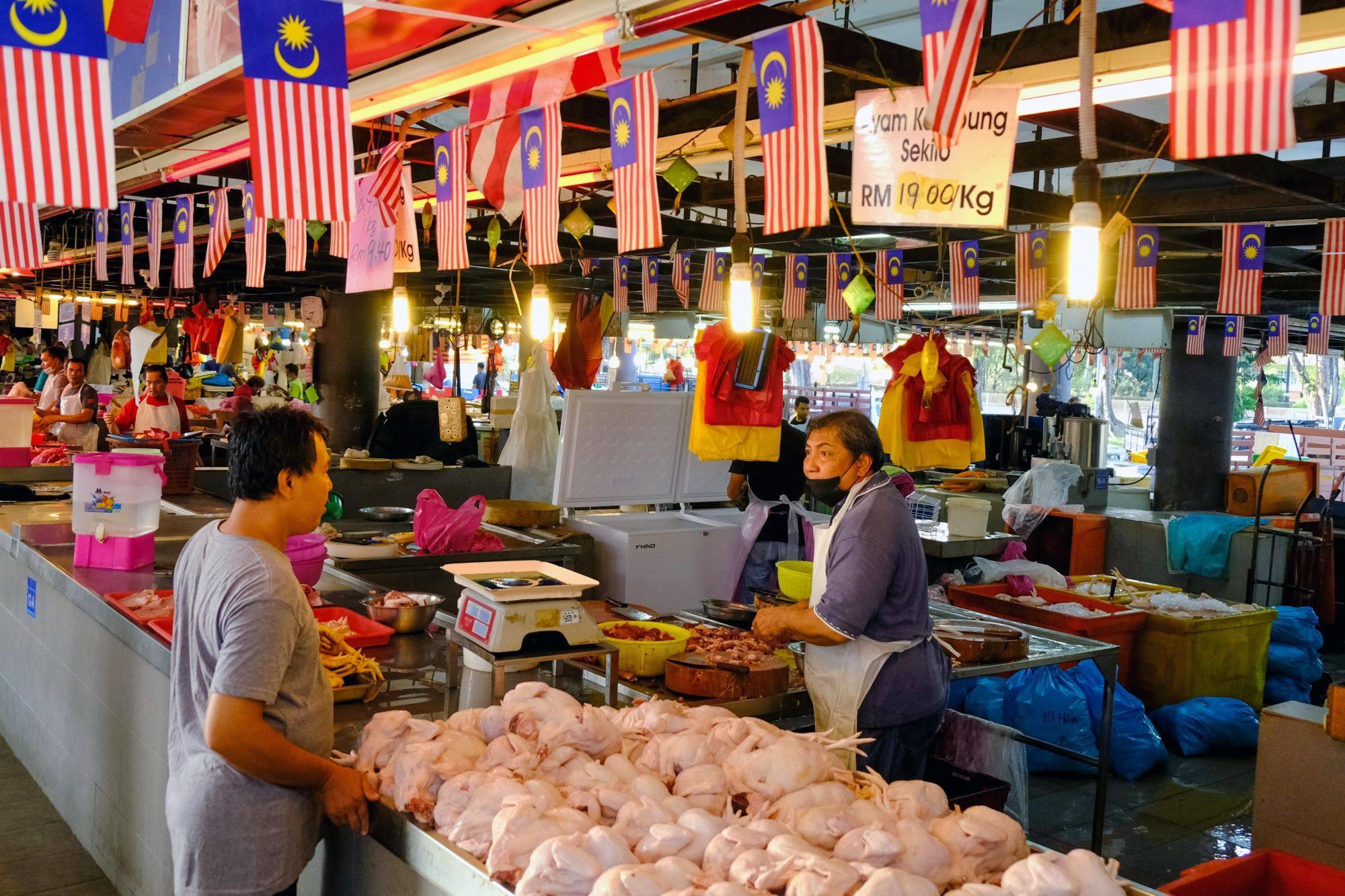 Malaysia
Inflation has so far grown within expectations in
Malaysia
, albeit at the higher end of the spectrum.
Consumer prices rose 2.8 per cent in May, within the central bank's projected range of 2.2-3.2 per cent for the whole of this year, but this has done little to allay fears that things could get worse.
Malaysia imposed
a ban on chicken exports
from June 1 amid a domestic shortage caused by spiking production costs that breeders blamed on limited access to raw materials such as corn and soybeans, which are used in chicken feed.
Supply has since stabilised with the local price of chickens, which is subsidised by the government, rising slightly to allow producers a higher profit ceiling. But the ban remains in place and continues to cause trouble for neighbouring Singapore, which depends on Malaysia for one-third of its supply of the meat.
The public outcry over rising prices also prompted the government to announce an additional 630 million ringgit (US$142.2 million) in cash payouts for low-income families, on top of the 8.2 billion ringgit in cash assistance that had been set aside earlier under its 2022 budget.
Most recently, Prime Minister
Ismail Sabri Yaakob
formed a "Jihad Against Inflation" special task force, which has so far recommended that retailers and shopping centres hold sales campaigns and instructed government agencies to establish a mechanism to bring down the retail price of cooking oil.
But experts have stressed that the government will need to come up with more sustainable policies that can help insulate the economy and public from price shocks, especially since most of the inflationary risks are external and largely out of the government's control.
Malaysia's government needs to reckon with the fact that it has limited fiscal space because of the country's narrow tax base, and may need to restructure its broad-based subsidy policy to be more targeted towards the most vulnerable, said Hafidzi Razali, a senior analyst with political risk consultancy BowerGroupAsia.
The government should also build its food stockpile to match local demand, he said, while working on longer-term goals of raising local production and increasing national food storage capacity, which could act as a hedge against future price fluctuations through advanced purchases of imported food.
"Prolonged inflation can affect domestic consumption. Domestic consumption is critical to economic recovery, with foreign capital inflow still not showing pre-Covid numbers," Hafidzi said.
"With less domestic consumption, small businesses would be most impacted – especially when their costs have also increased. If this is not contained, it might lead to certain segments of the work force losing their jobs as more businesses shut down."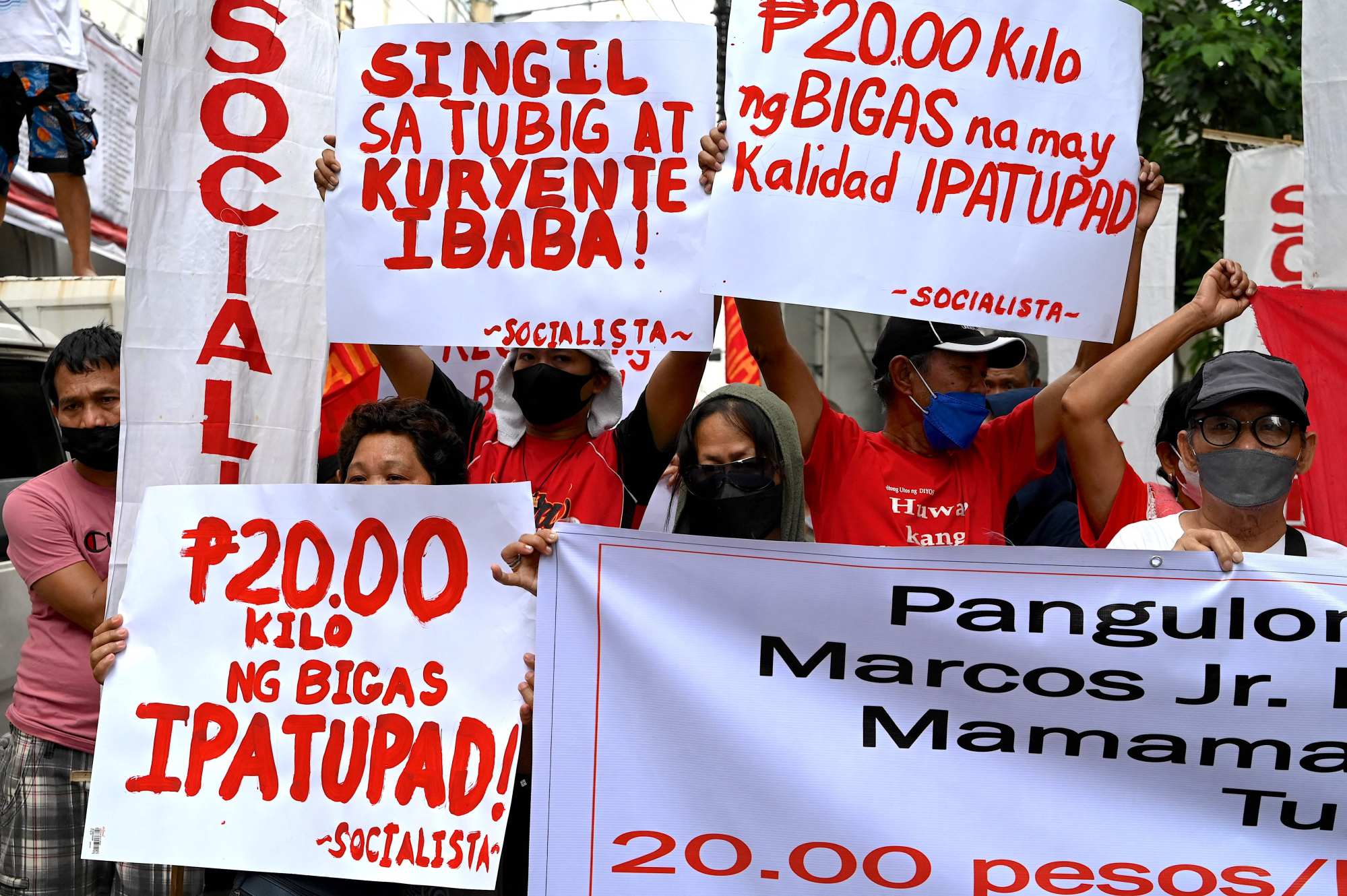 Philippines
A sudden spike in oil prices has sent inflation to a near four-year high in
the Philippines
, where the consumer price index rose 6.1 per cent year on year in June.
The higher cost of transport and utilities, as well as food, were the driving forces behind "the highest recorded inflation since October 2018", according to Dennis Mapa, head of the Philippine Statistics Authority.
However, newly-elected
President Ferdinand Marcos Jnr
told a press briefing on Tuesday that June's surge in prices did not reflect the actual situation in the Philippines, as much of the inflation was imported and caused by "variables over which we have no control".
Marcos said prices were high despite sufficient food supply, and vowed to rein in inflation by increasing imports of pork, chicken and beef while at the same time raising local production of rice and corn.
"That is why I made agriculture the single, the highest priority of everything that we are doing; because you cannot build a strong economy unless you have a foundation of … a robust agricultural sector," said Marcos, who had earlier announced that he would
fill the post of agriculture secretary
.
As for the transport sector, Marcos said he intends to continue fuel subsidies for commuter jeepneys and tricycles but restrict free train rides to only students.
A failure to tamp down inflation – particularly of fuel prices – could leave the country vulnerable to a possible recession, said Ron Acoba, founder and chief investment strategist at Trading Edge Training & Consultancy.
While fuel prices are subject to external pressure, he said they accounted for up to 38 per cent of the uptick in headline inflation and may spill over into food prices.
The government could suspend excise tax on fuel, Acoba suggested, or consider raising taxes on gaming, tobacco, alcohol, sugary beverages and non-healthy snacks – even if such a move may hurt the interests of groups that backed Marcos' presidential run.
Acoba said that if inflation is not addressed and prices remain high as the economy attempts to rebound from pandemic-era shutdowns, people would have no money to spend and "there's a risk … we fall back into a recession once again."
Jeck Aliw, who sells fruits from a pushcart in suburban Manila, is intimately aware of the pain caused by the sudden surge in fuel prices.
Aliw said he has no choice but to sell his goods at the same price he always has to appease his customers, even though his supplier increased prices because of higher transport costs. His landlord also warned him of a possible increase in rent should power and fuel prices go up again.
"I still have enough to buy the rice we eat at 39 pesos (70 US cents) per kilo, but I hope the government can do something about fuel prices," the father of four told This Week in Asia.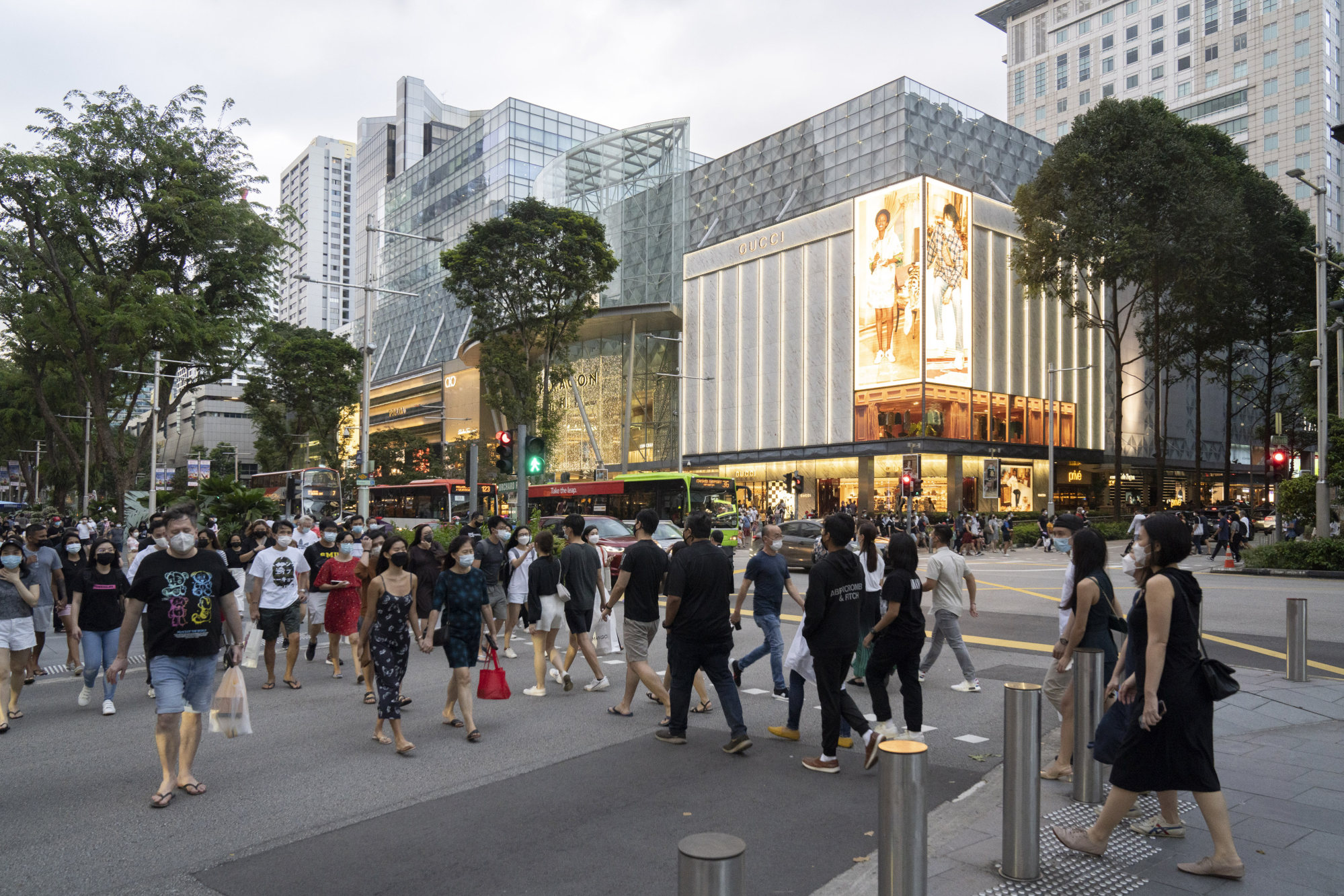 Singapore
Like other countries in the region,
Singapore
's key inflation indicator has trended higher than expected on the back of steeper food and utilities prices.
Core inflation – the Monetary Authority of Singapore's favoured gauge for consumer prices – rose 3.6 per cent annually in May, its fastest pace in 13 years according to data from the central bank.
But the government is confident inflation will be kept in check through the central bank's exchange rate-centred monetary policy, which allows the Singapore dollar to appreciate in tandem with current trade conditions to reduce imported inflation.
Deputy Prime Minister Lawrence Wong said this has helped the nation keep inflation within "a more modest 3 per cent" for non-cooked food prices over the first quarter of 2022, compared to a 20.3 per cent increase in global food prices over the same period.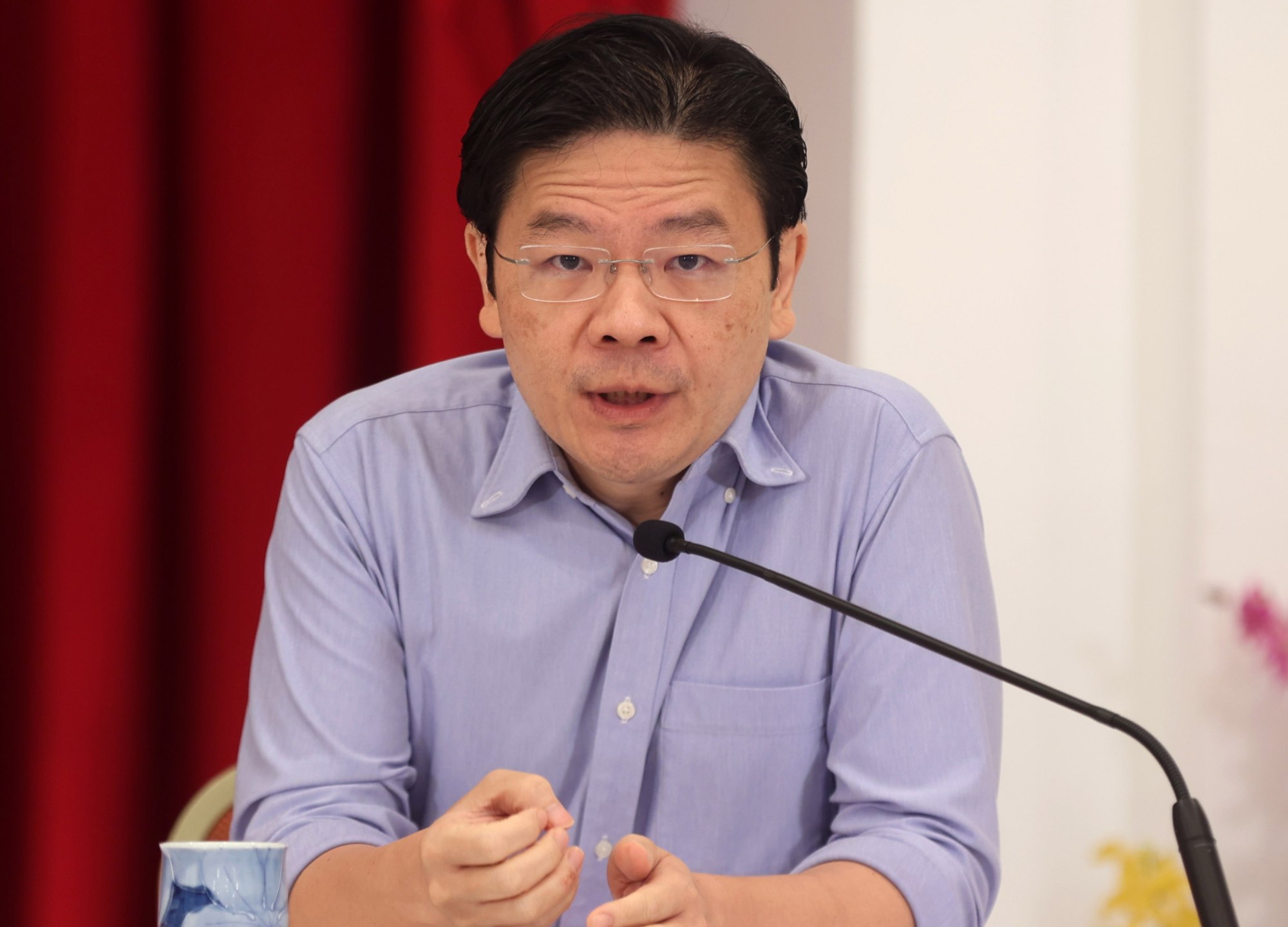 Price increases were also comparably lower for electricity, gas and petrol according to Singapore's consumer price index, increasing by 13.6 per cent in January to May – less than half the 27.5 per cent spike in global energy prices seen over the corresponding period, Wong said.
Still, Singaporeans are worried. Endowus, a digital financial adviser or robo-investor, found that 45 per cent of 680 Singaporeans surveyed said their top financial concern this year was inflation.
Wong, who is also finance minister, said the relief package will be funded by higher-than-expected revenue that was collected by the government in the last financial year, thanks to a strong economic recovery and lower-than-budgeted spending on pandemic-related measures.
"On the whole, the economy is operating at slightly above potential," Wong said, adding that he expected healthy growth across many sectors and that unemployment was lower than pre-pandemic levels.
However, the government will press ahead with a two-stage increase to the goods and services tax (GST), raising it by 1 percentage point to 8 per cent in 2023 before settling at 9 per cent the following year. Wong reiterated the government's promise that its earlier S$6.6 billion "Assurance Package" will help all households to cushion the blow from the consumption tax increase.
Gan Hwee Leng, a tax expert at KPMG in Singapore, said the impending GST increase "remains one of the most fiscally sustainable methods to increase tax revenue", and could encourage more saving as the tax is only paid when buying goods and services.
But critics say the government should explore other revenue-generating options and only increase the consumption tax as a last resort, as it could end up worsening inflation. Singapore's largest opposition party, The Workers' Party, said the government should consider both expanding its tax base to include wealth taxes and raising corporate taxes to meet global minimum tax rates.
Wong said current measures were "adequate and fit for purpose", but assured citizens that the government would take appropriate steps to provide targeted aid should the situation "worsen significantly".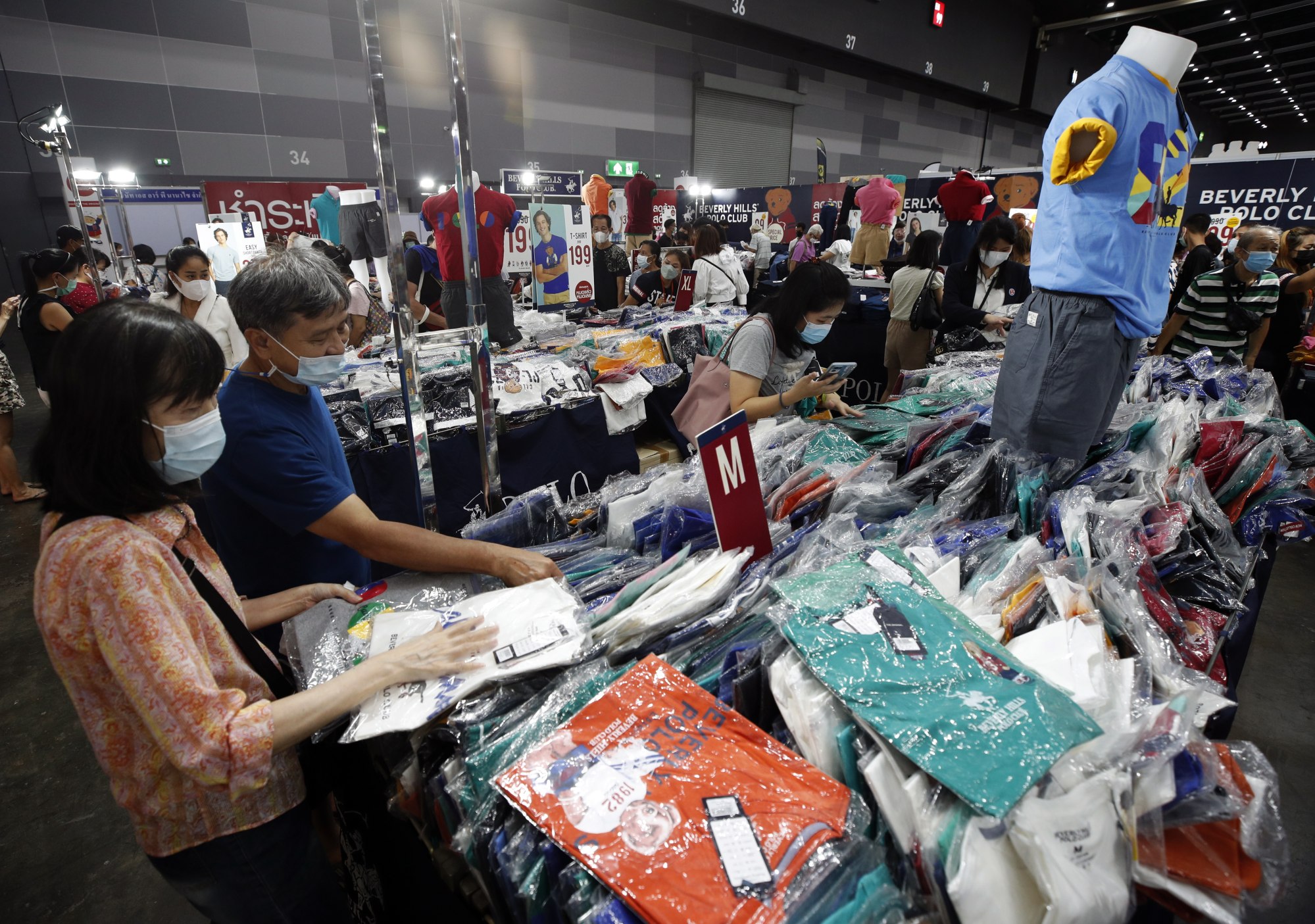 Thailand
After splurging on borrowing during the pandemic, economists say the government has few options left to tackle inflation – apart from raising interest rates – as record fuel prices drive up living costs for Thais.
Experts predict the central bank may be forced to raise its benchmark rate at its August meeting, after inflation rose 7.66 per cent year on year in June, up from May's annual spike of 7.1 per cent and by far the quickest pace among Asean's top-five economies.
A rate increase may damage consumer spending in an economy trying to rebound after the pandemic, but is necessary to anchor inflation, economists said.
The cost of diesel has spiked 20 per cent to 35 baht (US 97 cents) a litre this year, raising the cost of raw materials, groceries and transport and forcing the government to offer energy subsidies, especially for diesel and cooking gas.
But that has not been enough to stabilise surging costs.
"The government needs to freeze the diesel price," said Montree Socatiyanurak, associate professor of economics at the National Institute of Development Administration.
But with
Thailand
's Oil Fuel Fund now in the "red zone" with debts of over 100 billion baht (US$2.8 billion), that money will need to come from elsewhere, Montree said.
"The government will need to borrow more if it wants to freeze diesel prices," he said.
Montree expects the central bank to raise interest rates by 25 basis points at its August meeting to cope with rising inflation, and by another 25 basis points at a subsequent meeting later in the year to raise its key rate to 1 per cent.
But rate increases may only have a limited effect, as the global energy crunch has largely been caused by Russia's invasion of Ukraine, said Lalita Thienprasiddhi, senior researcher at the Kasikorn Research Centre.
Its main impact could be to ease anxiety across businesses that "the central bank is serious in getting inflation under control," she said.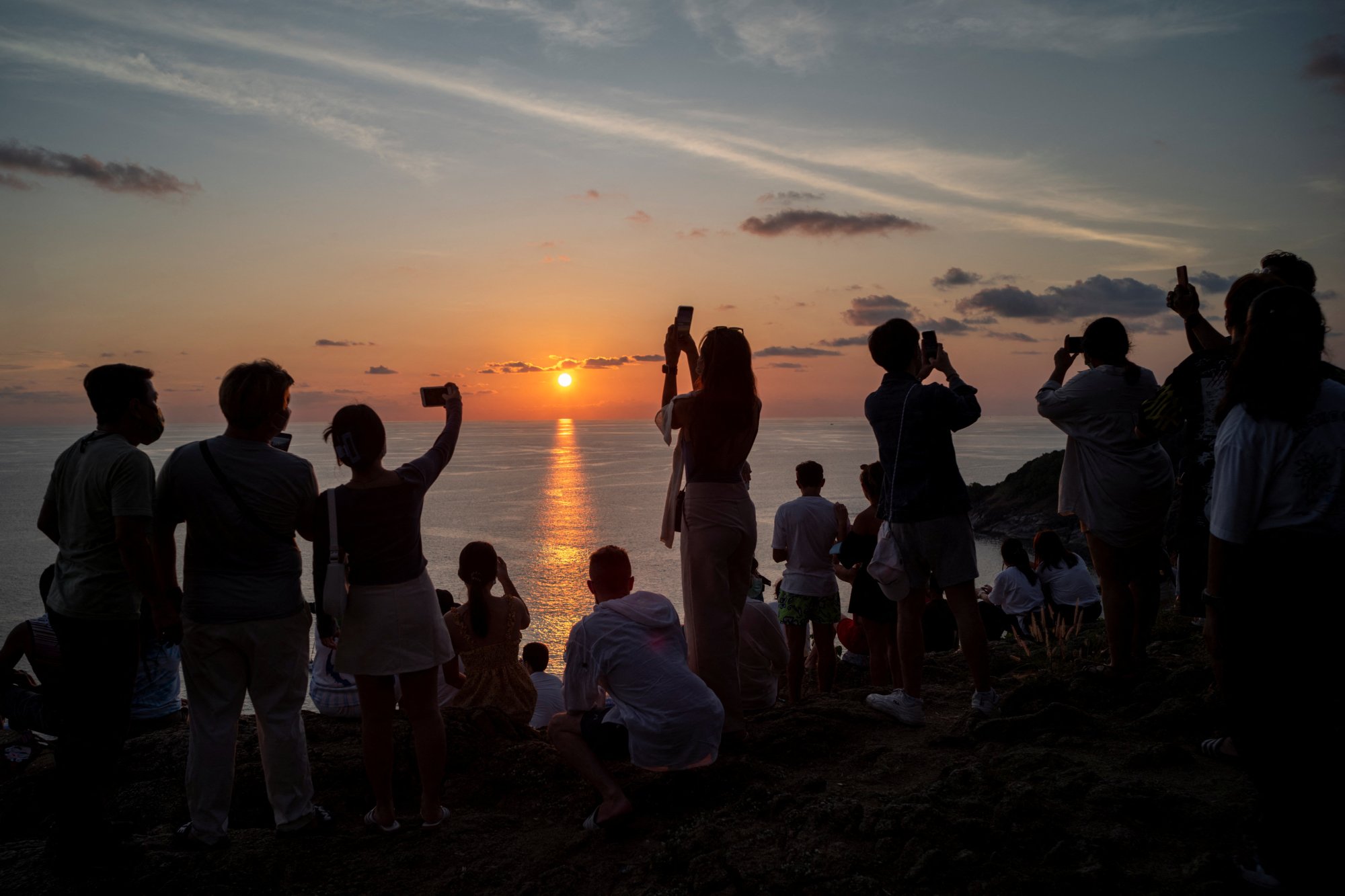 Last weekend, Thai Finance Minister Akom Termpittayapaisith said the speed of the inflation crisis had caught everyone off guard.
"During management of inflation in normal conditions the private sector may not have raised the price of goods … but during this period the level of inflation has risen too high," he told Thai trade delegates on July 2. "Perhaps we're still in the midst of a shock."
Thailand has large dollar cash reserves, but has borrowed all it can under current controls to get through the pandemic – driving public debt up to 62 per cent of GDP.
"The fiscal implication of government measures to keep inflation in check is a rising deficit and higher public debt, "said Piyasak Manason of the Wealth Research Department at SCB Securities.
The government may have to issue new bonds and smash its own debt ceiling to cover diesel costs, he said, while a minimum-wage increase could also be on the cards as the government turns to the private sector to cover costs.
"The government may delegate the burden by allowing for the rise of the minimum wage," he said. "We believe a 10 per cent rise [currently the minimum wage stands at around 330 baht per day] is possible in September."
On the upside, economic planners still have an ace up their sleeve to help float the economy.
"Tourism might just be our hero to save us," Montree said, adding that exports are also recovering while infrastructure projects are generating investment.