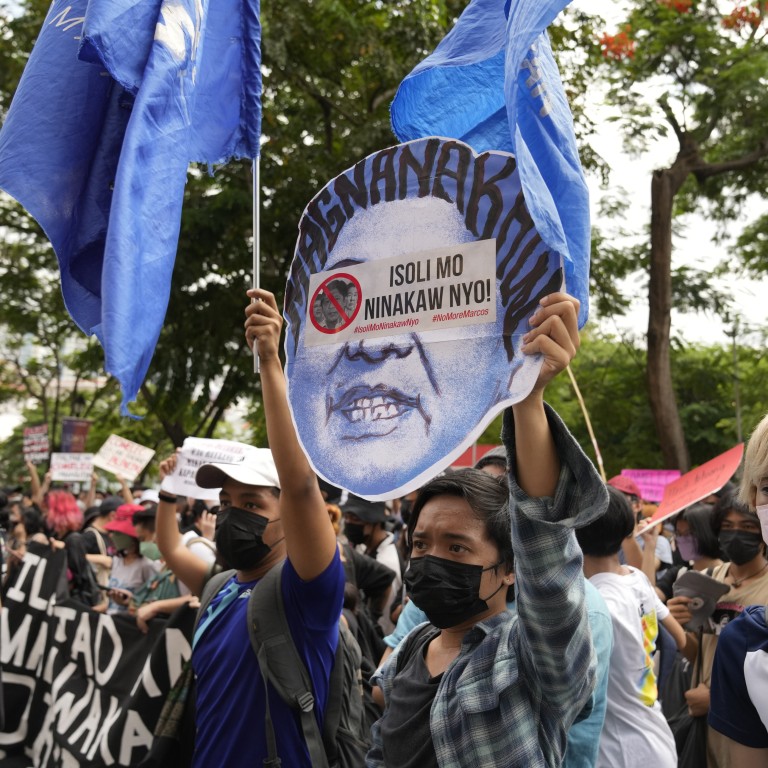 Can Philippines overcome crisis of investor confidence amid inflation, corruption, debt woes?
Local businesses have expressed 'confidence' in the new leader and some analysts expect Duterte's tax and ownership liberalisation laws to help boost foreign investments
But critics say the lack of references to corruption and rights in Marcos Jnr's key policy speech will do little to change the view that the Philippines is 'a stagnant and unattractive market'
Since President
Ferdinand "Bongbong" Marcos Jnr
won a
large mandate
in the May 9 poll, the Philippine stock market index, generally a barometer of investor confidence, has taken a tumble from the 6,720.93 posted after election day to 6,315.93 on Friday.
Moreover, in June when he was officially proclaimed the president-elect, foreign investments registered with the Bangko Sentral recorded a higher net outflow of US$342 million, compared with US$270 million in May, according to figures released by the monetary body on Thursday.
Analysts blamed the stock plunge on external economic shocks brought on by
Russia's invasion of Ukraine
and the US Federal Reserve's aggressive rate hikes, rather than on the victory of the son and namesake of Ferdinand Marcos Snr, whose brutal and corrupt dictatorship left the
Philippine
economy in ruins in 1986.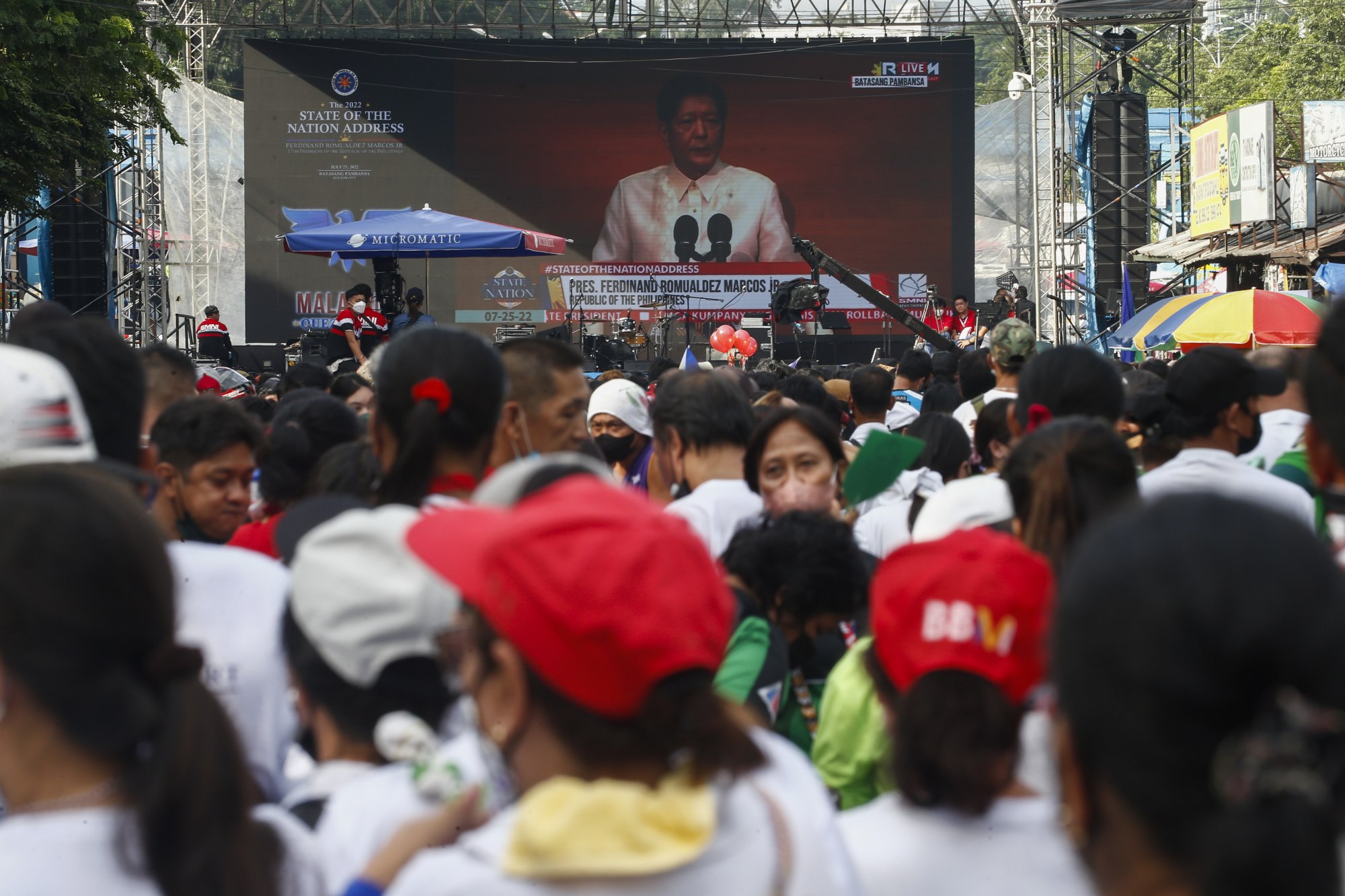 They expressed confidence that Marcos Jnr's State of the Nation Address (SONA) – a key policy speech that is every new president's formal opening act – would dramatically reverse the index fall.
It didn't.
Still, the President's allies inside Congress and the business community applauded his July 25 speech, during which he pledged to finish a dozen rail projects that would cost a combined 1.9 trillion pesos (US$34.4 billion) and push Congress to approve 19 pieces of major legislation without elaborating on the sources of funding.
Even sceptics like Ateneo de Manila University law professor Antonio la Viña found Marcos Jnr's speech somewhat of a relief, because unlike his predecessor
Rodrigo Duterte
, he "started on time, stuck to a script, did not curse at anyone, had a clear narrative and ended with a list of legislative priorities" that focused on economic recovery.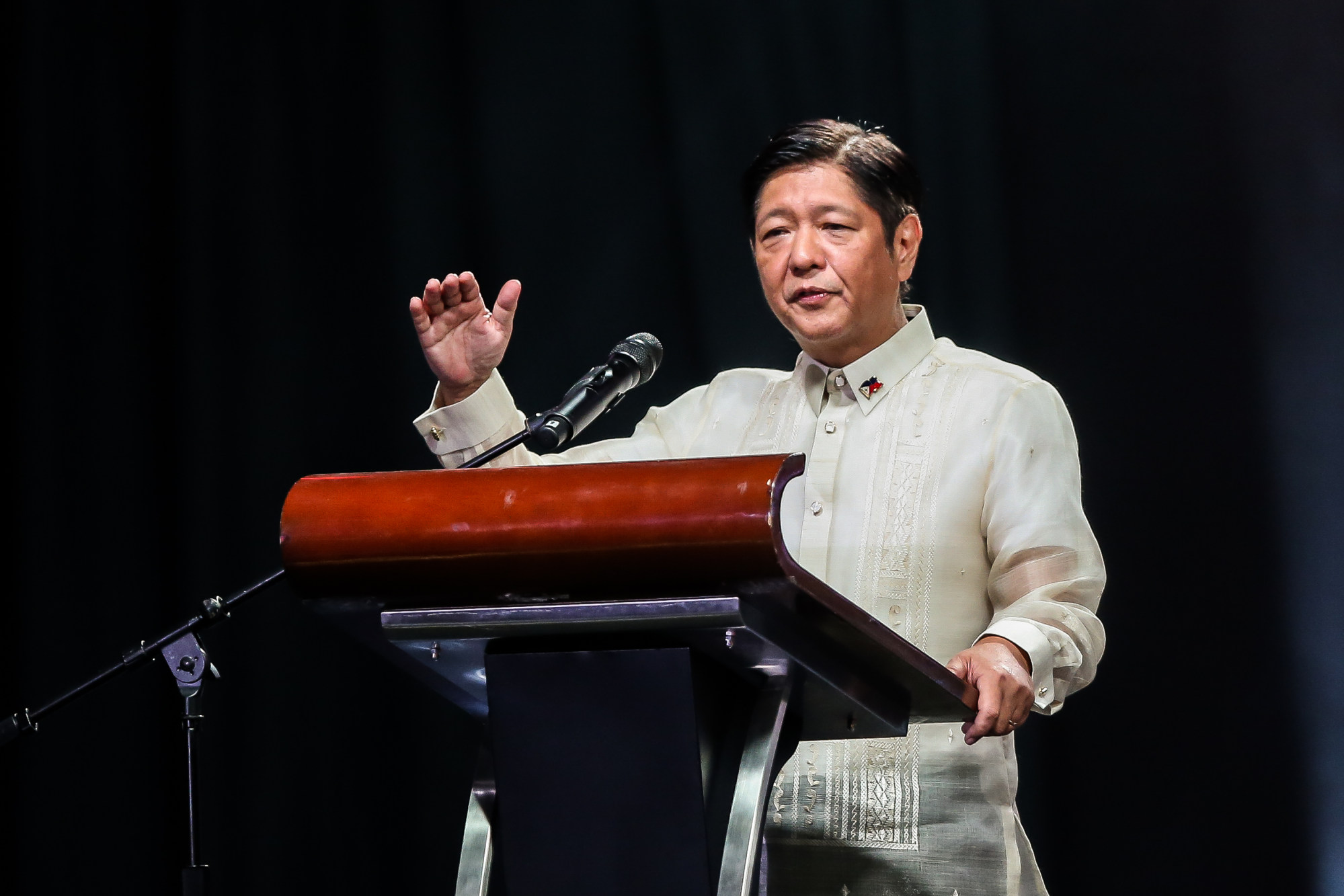 Tycoon Fernando Zobel de Ayala, president and CEO of the conglomerate Ayala Corporation, wrote in a guest column in the BusinessWorld newspaper that with Marcos Jnr at the helm, the country had entered "a new phase".
Zobel said the business community had "strong confidence" in Marcos' economic team and was "delighted" the new government would forge public-private partnerships (PPPs) to continue the projects in Duterte's flagship Build, Build, Build infrastructure programme, under which he pursued many bilateral deals with
China
,
Japan
and
South Korea
.
Ron Acoba, founder and chief investment strategist at Trading Edge Training & Consultancy, said using PPPs was "the right way to continue and expand on the previous administration's infrastructure projects, especially given the fiscal condition of the present government".
"Inviting the private sector to the government's big-ticket projects would entice investors to come," he added.
Borrow or scrimp?
But now comes the hard part. Where will the funds come from?
When Duterte vacated Malacanang Palace on June 30, only 6.8 per cent – or 344 billion pesos (US$6.2 billion) – remained of this year's national budget of 5.02 trillion pesos (US$91 billion). Government debt stood at nearly 13 trillion pesos (US$235 billion).
The Duterte government had justified the heavy borrowing, which included loans from Japan and China, to keep up its pandemic response over the past two years, but a Senate investigation suggested that billions of pesos had been misspent on questionable purchases of personal protective equipment (PPEs).
Although the debt-to-GDP ratio of 63.5 per cent had breached the 60 per cent limit required by multinational lenders, prominent financial analyst Jonathan Ravelas, managing director of Emanagement for Business and Marketing Services, said this was still manageable.
But he said the business sector would still want to see results in "the first 100 days". Traditionally, a newly-elected Philippine president is given a grace period of about three months to show the public some outcomes.
Marcos Jnr would have to perform "a balancing act", said Ravelas, a retired chief market strategist from the country's largest bank, Banco de Oro. "Will he borrow some more or scrimp on expenses? This is why execution is key."
Akbayan, an opposition party-list group, urged the new president to put his campaign slogan of "Unity" to the test by holding a national economic and health summit to gain the perspectives of all stakeholders, "especially social movements and basic sectors".
"The Philippines is in a state of multiple crises," Akbayan said. "From an
economy beset by surging inflation
, astronomical gas prices, an impending debt disaster, rising unemployment, and a weak peso, to a pandemic that threatens the populace with new surges of Covid-19 cases, the country needs a comprehensive, multifaceted strategy to break free of this quagmire."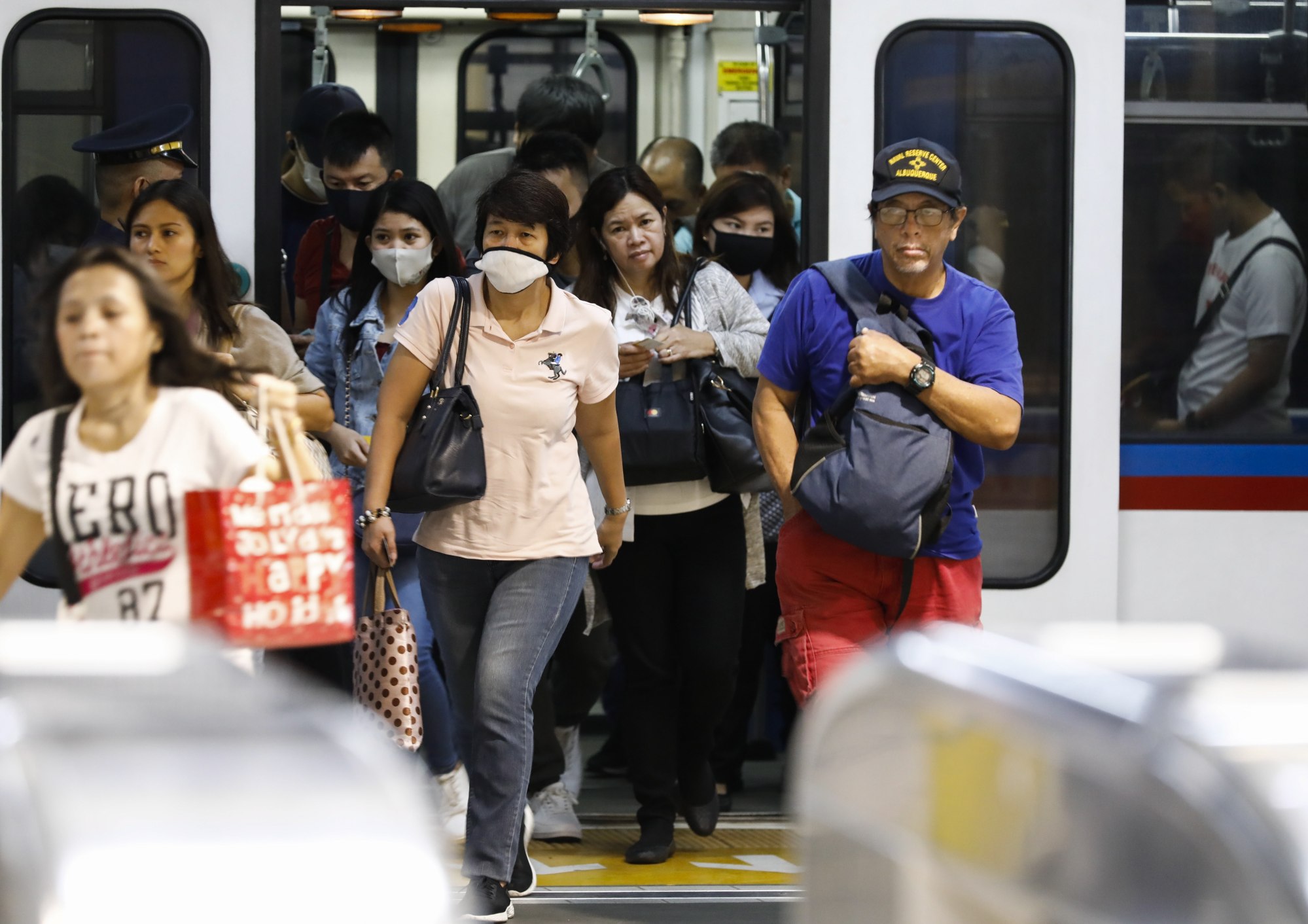 'Triple threats'
According to Nicholas Mapa, senior economist covering the Philippines for ING financial services, Marcos Jnr faces three main "threats" besetting the economy: high inflation, elevated interest rates and high debt-to-GDP ratio.
Inflation surged to 6.1 per cent in June, the highest level in nearly four years, after hovering around 4.4 per cent in the first six months of this year. The figure could peak to 7.2 per cent in the fourth quarter, Mapa said in an ABS-CBN news interview.
That would "sap some of that consumption momentum in the near term", he said. Fortunately, because of the sky-high polls-related spending in the first half of the year which kicked the GDP rate to 8.3 per cent, Mapa said the overall GDP rate this year would still average some 6.4 per cent.
But "it's on a deceleration path because of the triple threat of high inflation, elevated interest rates and high debt-to-GDP ratio", he said.
Most Filipinos barely understand the words "GDP" or "inflation", but generally connect the latter word to buying fewer goods for the same level of wages. Lately, they have also been seeing shrinkflation as
pandesal
, the
poor man's bread
, has got smaller.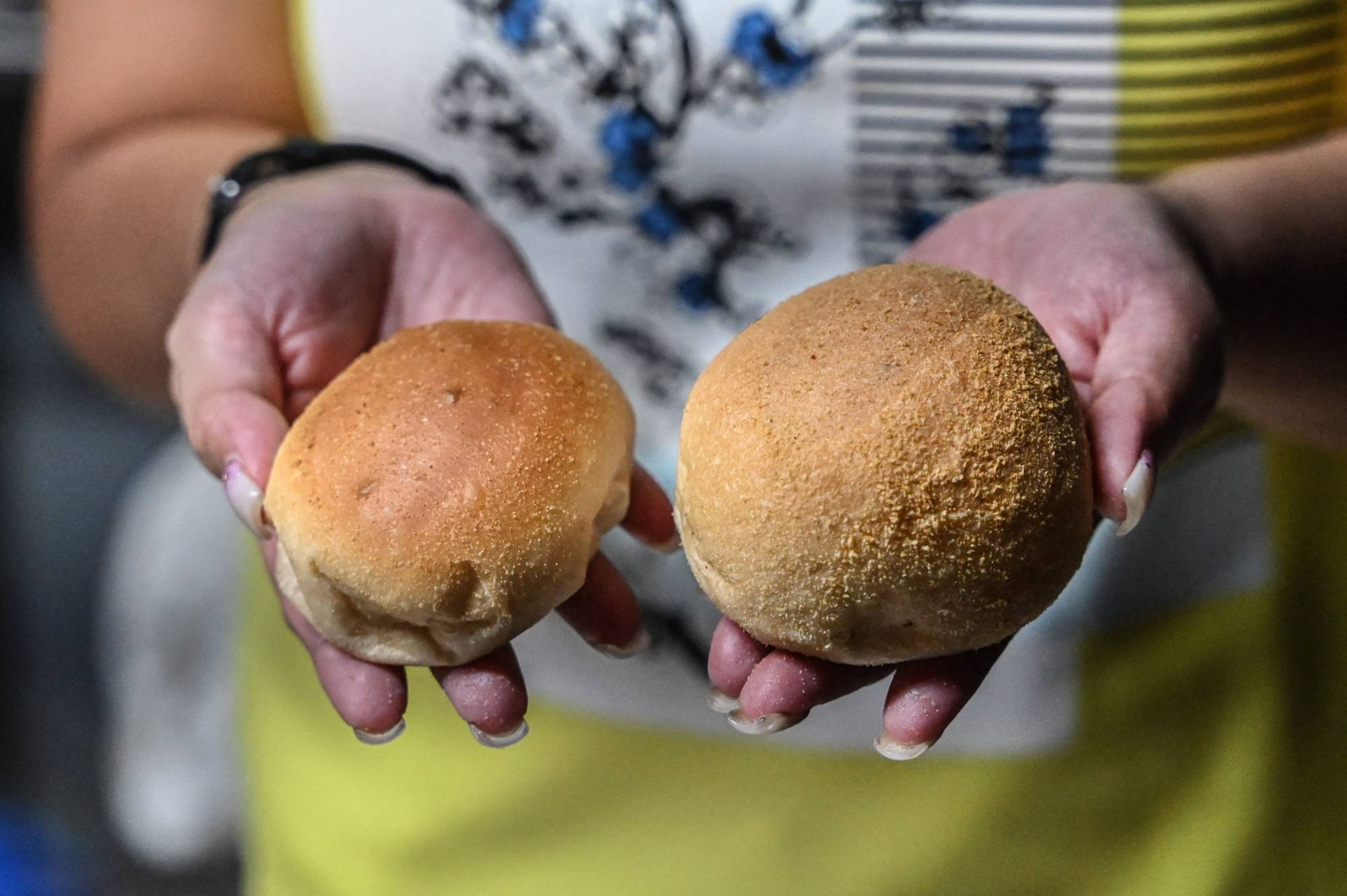 Tycoon Zobel said amid the economic challenges, the Philippines needed to diversify its economic drivers since a large part of GDP – 70 per cent – was derived from consumer spending. Even so, he appeared optimistic about the country's recovery.
"The headwinds arising from the pandemic's persistent impact and the war in Ukraine will remain, but I believe the critical elements needed for the country to withstand these and bounce back are readily available."
Ravelas said Marcos Jnr's SONA speech had made clear that the Philippines was open for business, and that given the current "dark clouds" in the economy, the time was ripe for investors to make "a long-term bet" on the country.
He noted that while the pandemic had devastated the economy, the country remained "investment grade". The Duterte administration had passed new laws that lowered corporate income tax rates, and liberalised foreign ownership of investments ranging from airlines to railways, power distribution, domestic shipping and expressways.
"The Philippines is strategically located in trade routes. We are in the belt and road of China. We could be good for manufacturing," Ravelas said, adding that with the bulk of the Philippines' population between 18 and 50 years old, it was attractive both as a market and labour force.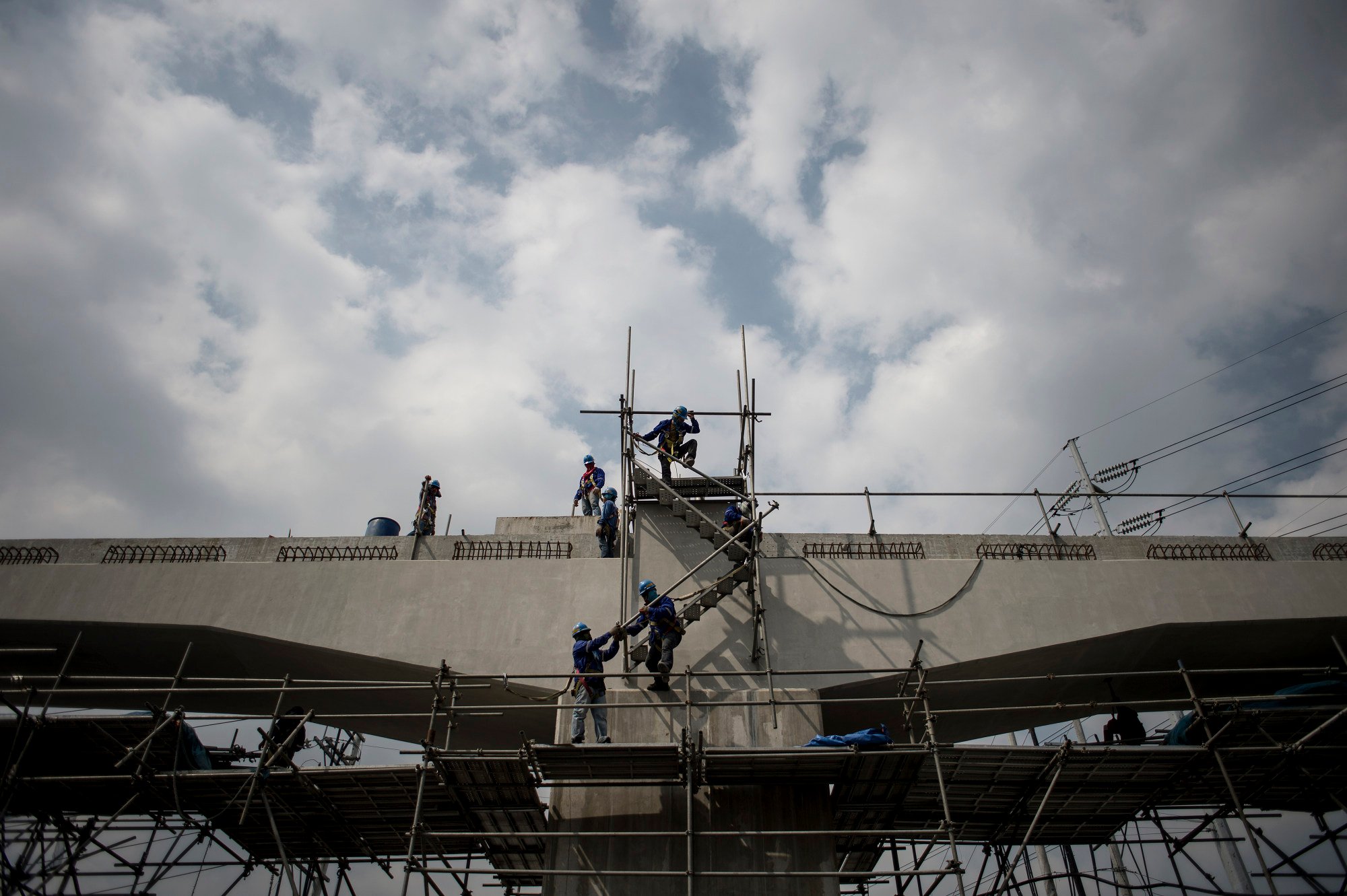 Unspoken words
Some critics, though, do not see the economic doldrums easing any time soon because Marcos Jnr's SONA speech had ignored some key issues.
Law professor La Viña noted that the word "corruption" was absent in the speech, as was the phrase "human rights".
Activist Zy-za Suzara, a former government budget official, said the silence on these issues was "concerning", especially given the Marcos family's history.
"It's a baggage for Marcos Jnr, that's why he avoided mentioning the word 'corruption'," said Suzara, the head of Manila-based non-governmental organisation, the Institute for Leadership, Empowerment, and Democracy.
She pointed to World Bank estimates that the late Marcos Snr had "allegedly embezzled" up to US$10 billion. While Marcos Jnr did not take part in his father's crimes, he had actively prevented the Philippine government from getting back all the money, which the Swiss Federal Court once described as "of criminal origin".
"To me, it seemed like a deliberate attempt to obscure that issue and the family's past, in the hope that no one will talk about it," Suzara said. "I don't think that looks very encouraging and … attractive for foreign investors. It would suggest you don't have a level playing field here in the Philippines."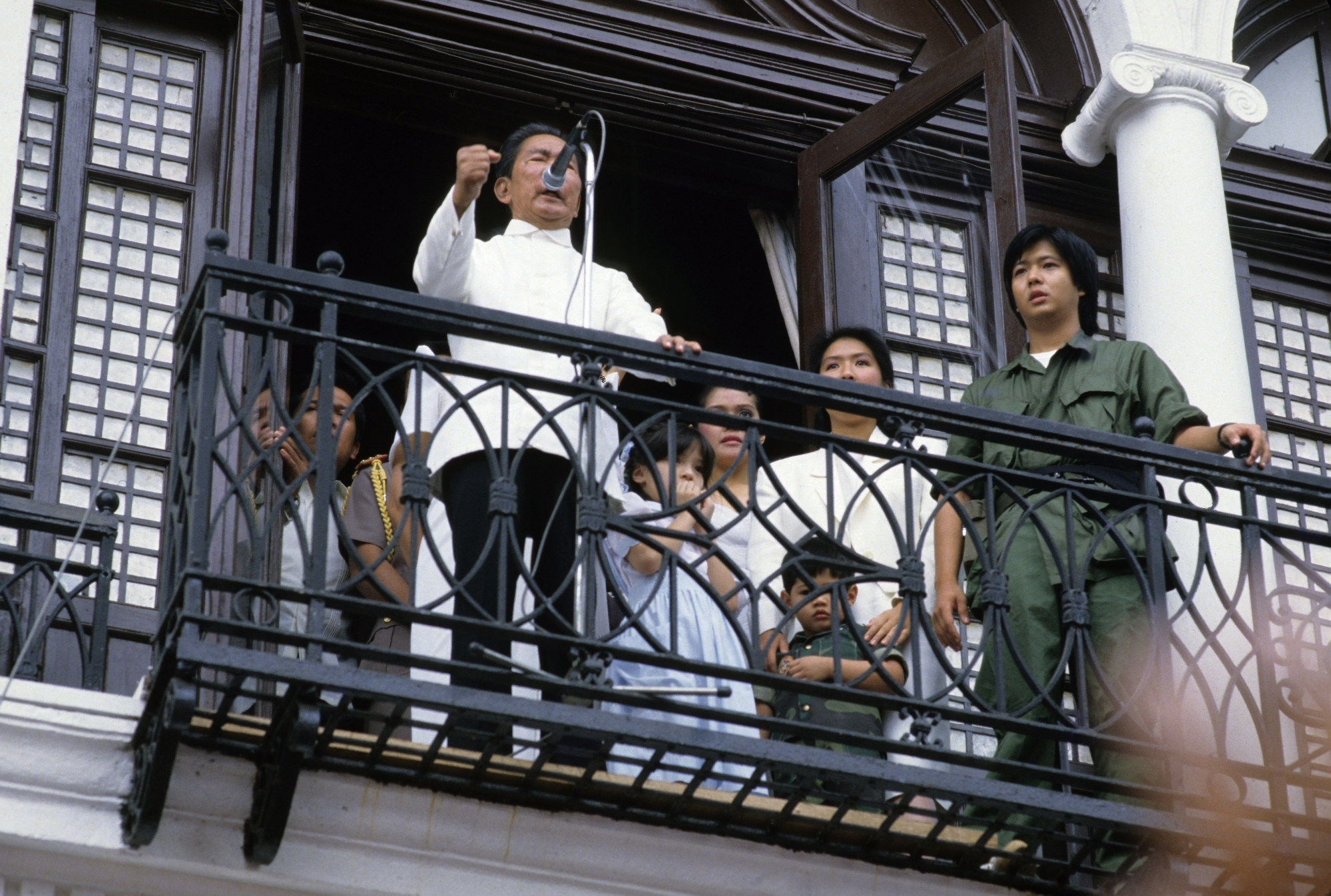 Marcos Jnr has been convicted for not paying and filing his income tax returns when he was a governor during his father's regime, but the Philippine Court of Appeals removed his jail sentence but affirmed his convictions, and his camp denied he had committed crimes of "moral turpitude" which would have banned him permanently from running for any office.
Suzara said Marcos Jnr would need to address a lot of governance and political issues such as corruption and rule of law. "One of the reasons why foreign direct investment (FDI) plummeted in recent years was the perception of corruption in [Duterte's] government, which kept declining in the corruption perception index."
Asean Briefing, an online publication of risk consultancy group Dezan Shira & Associates in Singapore, released a paper after Marcos Jnr's victory that said "a key watchpoint for investors would be if cronyism and corruption worsen under the new presidency – already a notable risk for foreign businesses in the country".
"However, investors should feel mildly optimistic if Marcos Jnr's plans are to continue with infrastructure spending under the BBB. The next government will, however, need to pursue further tax reforms and boost tax revenue in order to tackle the public debt caused by heavy borrowings to finance the pandemic measures," it added.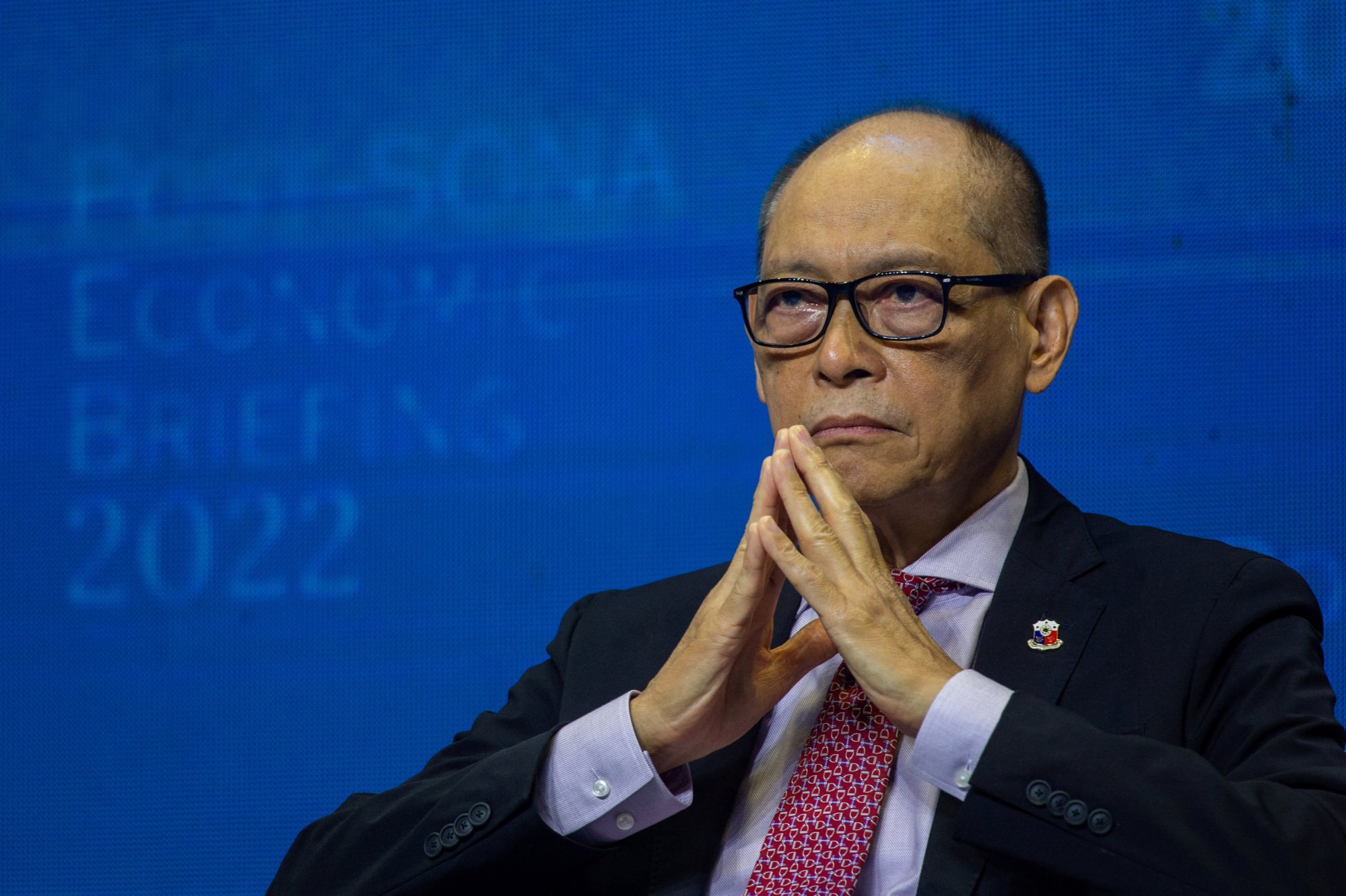 The Marcos Jnr government has sent mixed signals on taxes. While Finance Secretary Benjamin Diokno said he would concentrate on improving tax collection for now, he has floated the idea of later taxing digital transactions.
Suzara, however, said Marcos Jnr was just avoiding asking Filipinos to pay more taxes since his family had themselves yet to pay a single centavo on the estate of his father who died in 1989.
The Bureau of Internal Revenue had confirmed in March that it had sent the Marcos family "a written demand" last December to pay 203 billion pesos (US$3.6 billion) worth of estate taxes and penalties but there was no reply from the family. President Marcos is the court-designated co-administrator of the Marcos estate along with his mother, Imelda.
For scholar-activist Walden Bello, the new president's "lack of any reference to corruption will be taken as a sign that owing to his family's self-interest, Marcos Jnr won't be serious about dealing with corruption since anyone targeted would say that this would be the pot calling the kettle black".
Bello, who ran for vice-president in the recent polls, told This Week in Asia: "The Marcoses being in power is a sign to political dynasties and government kleptocrats that they're going to have a field day when it comes to corruption.
"To win the presidency, Marcos Jnr had to make a deal with most regional and local political dynasties, and he's not about to go after the people who paved the way to his coming to power," said Bello, an international adjunct sociology professor at the State University of New York at Binghamton.
The 76-year-old academic also said Marcos Jnr's SONA speech was hardly enough to attract more FDI and counter the country's "reputation for widespread corruption that makes for unpredictability in the application of the law".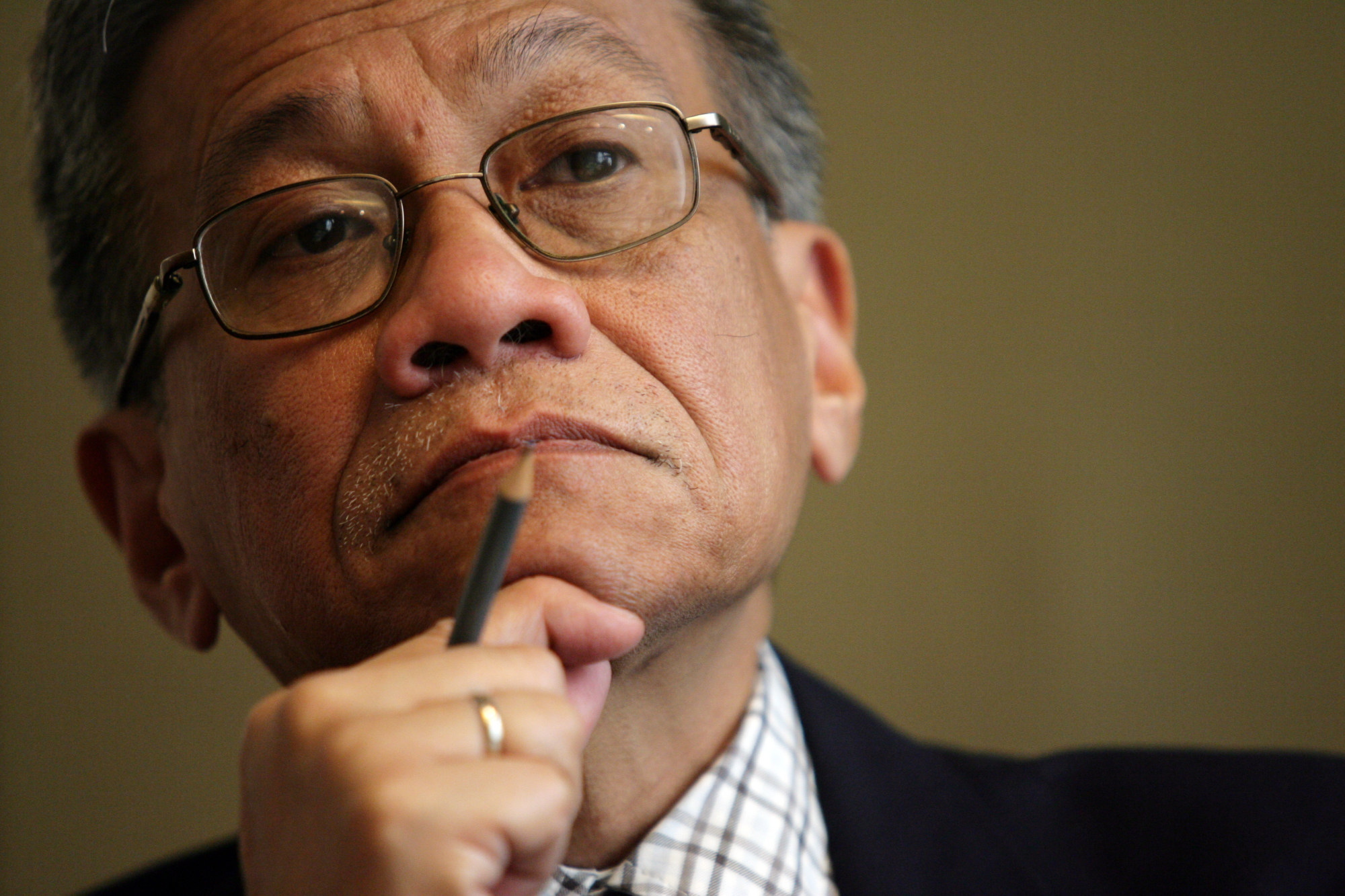 He pointed out that investors generally saw the Philippines as "a stagnant and unattractive market" due to "widespread poverty", which afflicted 23.7 per cent of the population last year, as compared to neighbouring Indonesia, Thailand, Vietnam and Malaysia, where the poverty rate is below 10 per cent. Inequality limited the growth of the market, he said.
"The Philippines badly needs a Xi Jinping. I don't mean an authoritarian leader but one who does not hesitate to punish corrupt officials wholesale," Bello said.
He added that foreign risk analysts probably saw Marcos Jnr "more as Napoleon III rather than Napoleon, ruling through corruption rather than the sword".