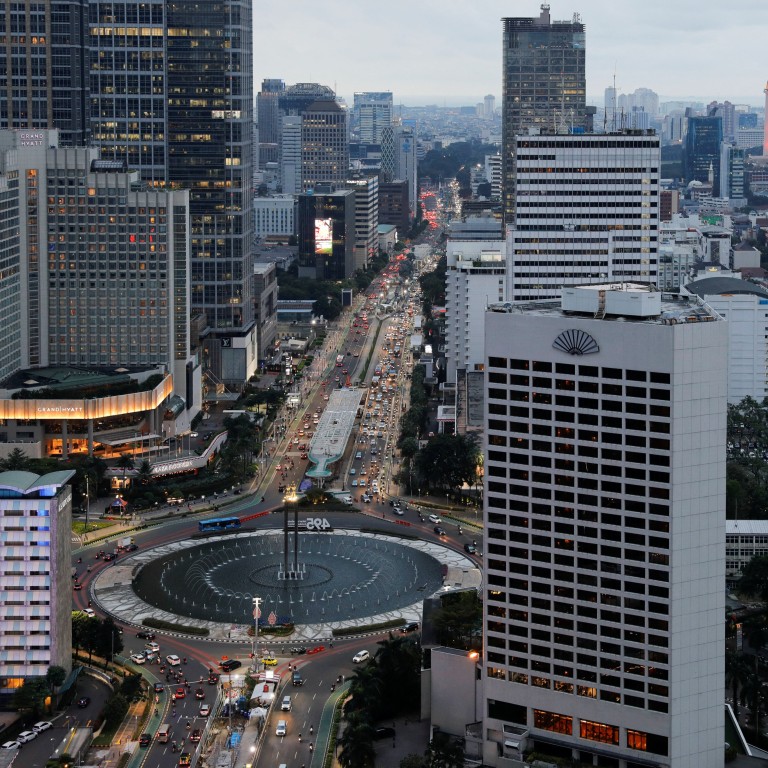 'Too low': Indonesia's call for optimism doesn't match 5.3pc growth target, analysts say
President Joko Widodo unveils five priorities for 2023, touts 5.44 per cent growth in second quarter of 2022 and 27-month trade surplus run
Call to remain vigilant amid geopolitical uncertainties could mean a 'more realistic growth target' even as economy on track for stronger recovery next year
Indonesia
's target of 5.3 per cent economic growth next year is seen by economists as punching below its weight, as President
Joko Widodo
warns the nation to remain "vigilant" amid the ongoing global economic turbulence.
During his annual State Budget address on Tuesday, Widodo laid out five economic priorities for next year.
A majority of the state expenses would be dedicated to education, healthcare and social protection, while infrastructure costs would only amount to 392 trillion rupiah (US$26.5 billion), underlining Widodo's shifting budgetary priority in his last full year as leader. The biggest budget allocation, some 811 trillion rupiah (US$54.9 billion), will be distributed to the country's 37 provinces.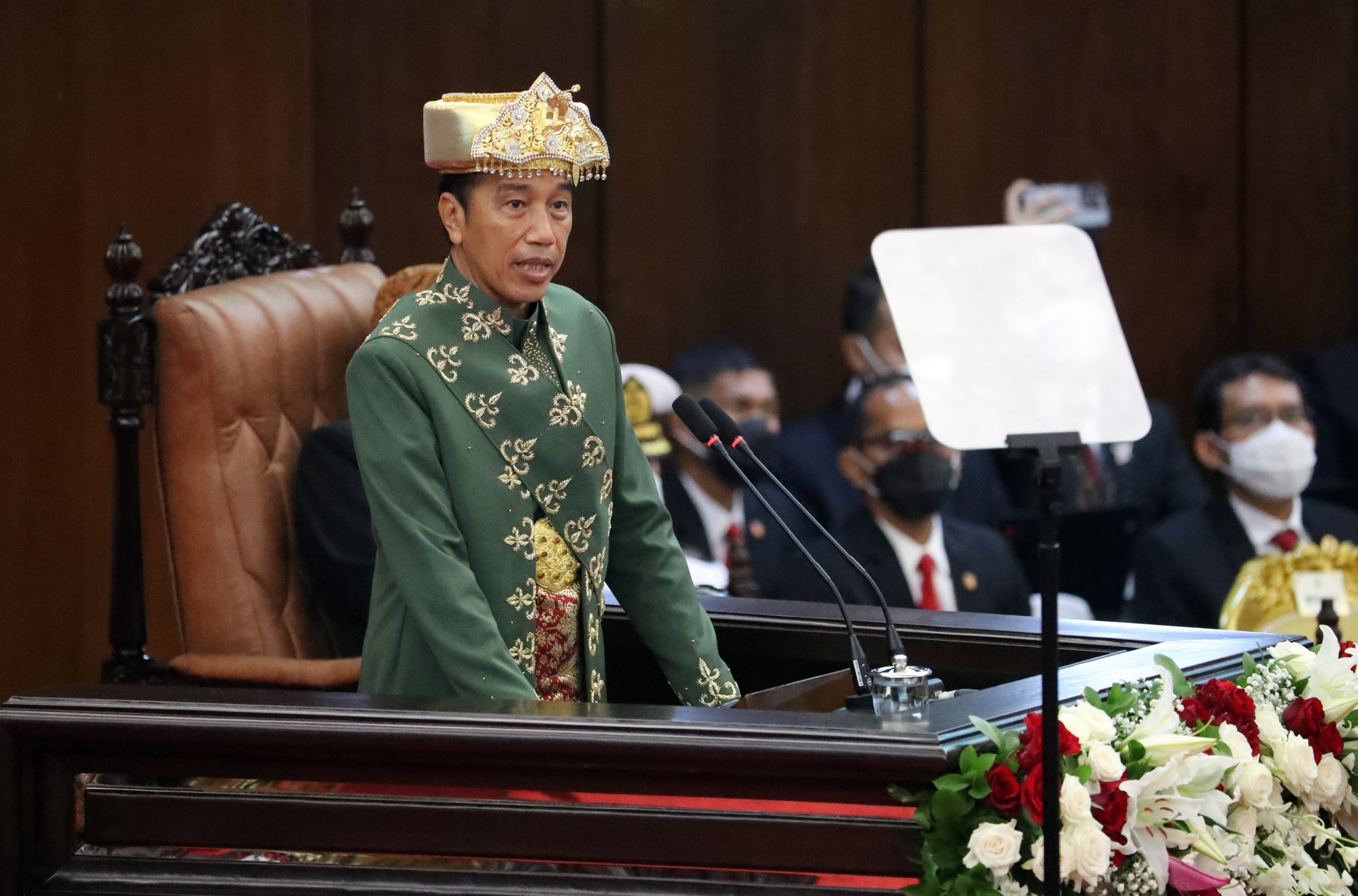 Widodo also touted the trillion-dollar economy's achievements this year, such as its 5.44 per cent economic growth in the second quarter and the trade surplus it has recorded for 27 consecutive months. Inflation, at 4.9 per cent year-on-year, is still deemed under control, due to a whopping 502 trillion rupiah (US$34 billion) in energy subsidies and other measures.
But Eko Listyanto, deputy director at Jakarta-based Institute for Development of Economics and Finance, said Widodo's call to be optimistic next year was not reflected in his "moderate" growth target of 5.3 per cent.
"It's not optimistic enough. Our growth target this year is set at 5.2 per cent, so the 5.3 per cent target next year, in Jokowi's last full year as a president, is too low," Eko said, referring to Widodo's popular nickname.
"Jokowi also called for us to be more vigilant, due to the threat of global food crisis and other risks, so I think that's why he had to set a more realistic growth target."
Widodo said a nickel downstreaming project, part of Indonesia's efforts to do away with selling raw minerals to providing value-added goods, had boosted steel export value to 306 trillion rupiah last year, up 18 times compared to the previous seven years. It is expected to jump to 440 trillion rupiah next year.
"Moving forward, we have to stay vigilant. The risks from global economic turbulence remain high. The slowdown of the global economy continues to have the potential to affect the rate of short-term national economic growth," Widodo said.
While geopolitical uncertainties – such as the
war in Ukraine
, which has disrupted supplies and caused a surge in prices – could affect Indonesia's economic momentum, Widodo said it should "give no room for pessimism".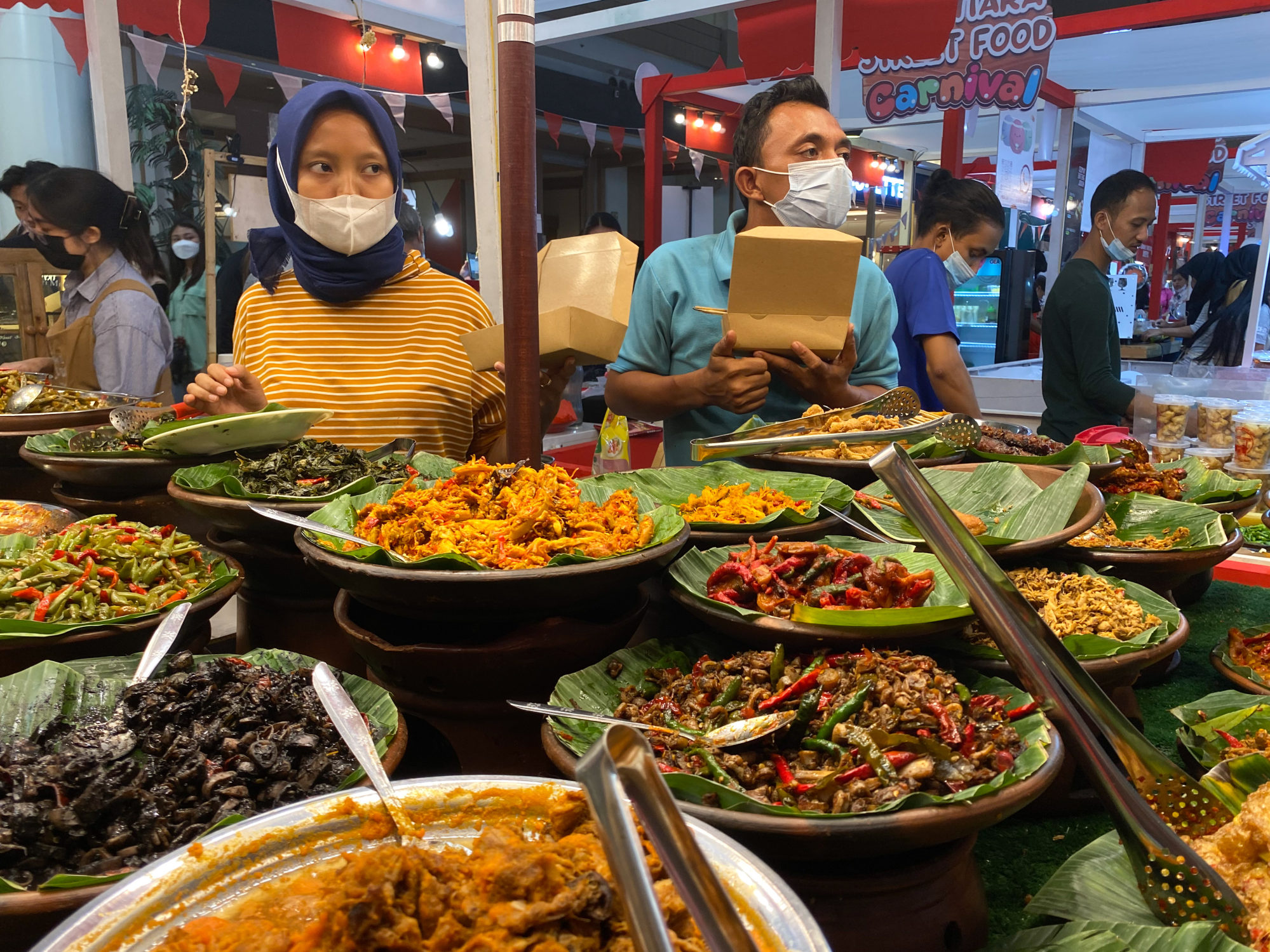 Fithra Faisal, economist and executive director at Next Policy, a Jakarta-based think tank, cautioned the government against setting a "really aggressive fiscal stimulus" to boost Southeast Asia's biggest economy, as it is on track for a stronger recovery next year.
Indonesia's budget deficit for 2023 is projected at 2.85 per cent of gross domestic product (GDP).
"Today's economic activities are pretty much independent, it can grow on its own without the government's aggressive fiscal stimulus. This year, with a trade surplus, I think we can keep the state budget deficit below 3 per cent of GDP, we don't have to wait until next year to achieve that," Fithra said.
Analysts generally agree the ongoing geopolitical dynamics, particularly in the Taiwan Strait, could mar Indonesia's economic growth target, with Fithra warning of a "catastrophic impact" if
tensions between China and Taiwan
worsen next year.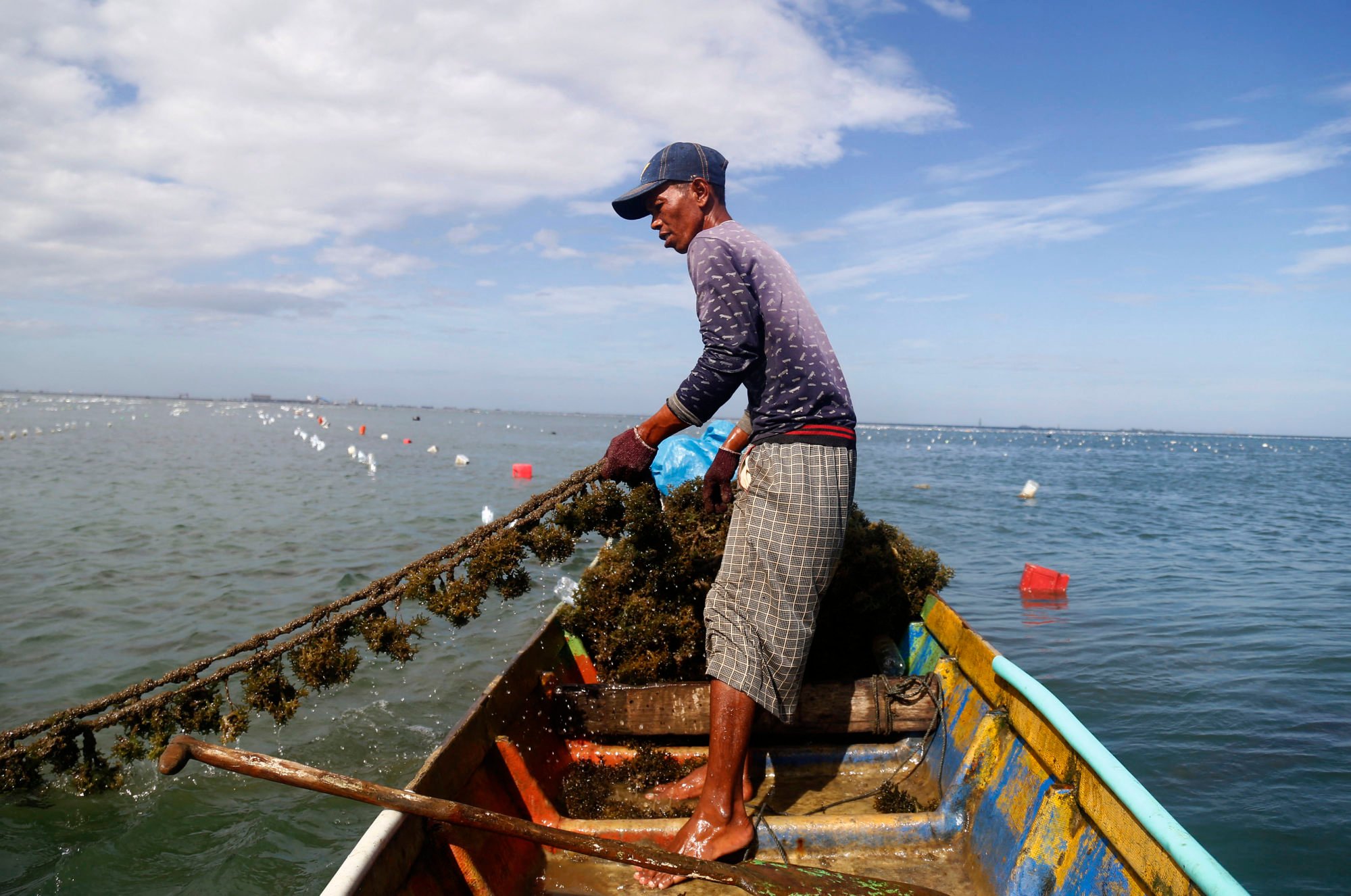 'Questionable' state commitment
In his State of the Union address, also on Tuesday, Widodo underlined five key areas of his administration, which include strengthening protection of the people's legal, social, economic, and political rights; eradicating corruption; solving past gross human rights violations, developing the new capital, Nusantara, in Borneo; and bringing 30 million small and medium-sized enterprises online by 2024, his last year as president.
Widodo also said he had signed a decree to form a team tasked with solving past human rights violations in a non-judicial manner.
But Wirya Adiwena, deputy director of human rights organisation Amnesty International Indonesia, said Widodo's speech did not reflect the reality on the ground.
"State commitment is questionable. Many state policies, both at the level of legislation and law enforcement, still contradict human rights principles," he said.
"If the president really wants to resolve past
gross human rights violations
, the first thing he must do is recognise that the state has played a part in this dark history and will therefore ensure that impunity for the perpetrators is not left unchecked.
"The legal process that previously did not target key actors must be reopened."
Widodo's claim of protecting civil rights and democratic practices is not followed by concrete actions, Wirya said, as authorities still include "problematic" articles that can be used to stifle dissent and curb freedom of speech in the revised criminal code bill.