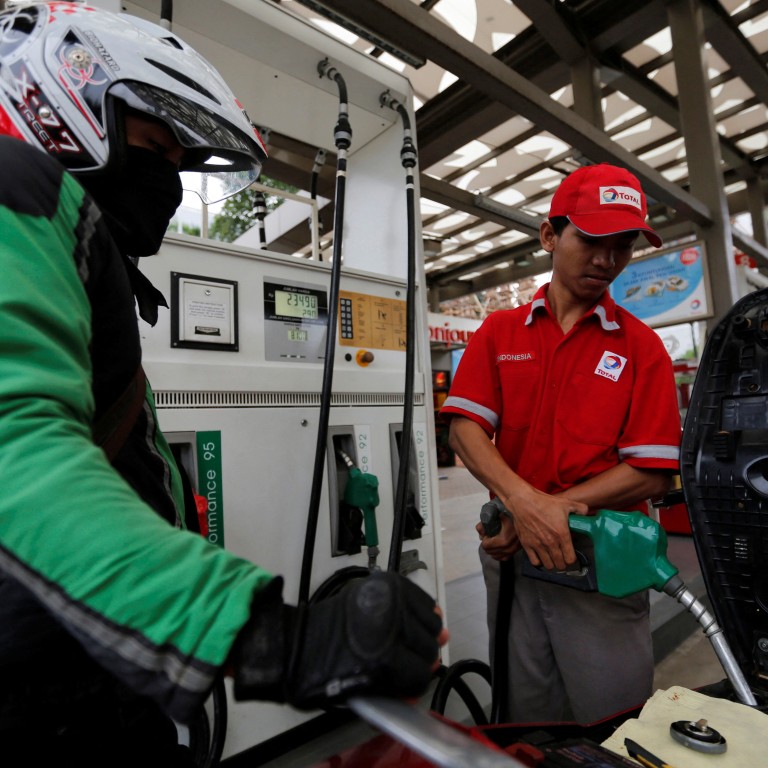 Indonesia's Jokowi mulls limiting subsidised fuel and raising gas price, but despite his popularity, it won't be easy
'Maintaining the energy subsidy is a heavy task. How long can we go on like this?' the president said this week
While his approval ratings are high, experts say limiting subsidies or recipients of them will be difficult, with rich still accessing cheaper fuel
Indonesia's President
Joko Widodo
is considering limiting the consumption of subsidised fuel, as well as a gas price hike, to reduce the burden posed by the inflated energy subsidy on the nation's budget.
Analysts say his high approval ratings mean he has the political capital to take the plunge, although doing so will be far from easy.
This year, Jakarta allocated 502 trillion rupiah (US$33.94 billion), up from last year's 170 trillion rupiah, to maintain the prices of petrol, diesel, and electricity amid rising crude oil prices, a strategy Widodo earlier this month claimed was a "bold move" as "no other countries dare to provide [energy subsidies] as high as
Indonesia
".
But his tone has changed in recent days as he ponders the pros and cons of a gas price hike on economic growth. In an inflation-focused meeting with his subordinates on Thursday, he said: "Maintaining the energy subsidy is a heavy task. How long can we go on like this?"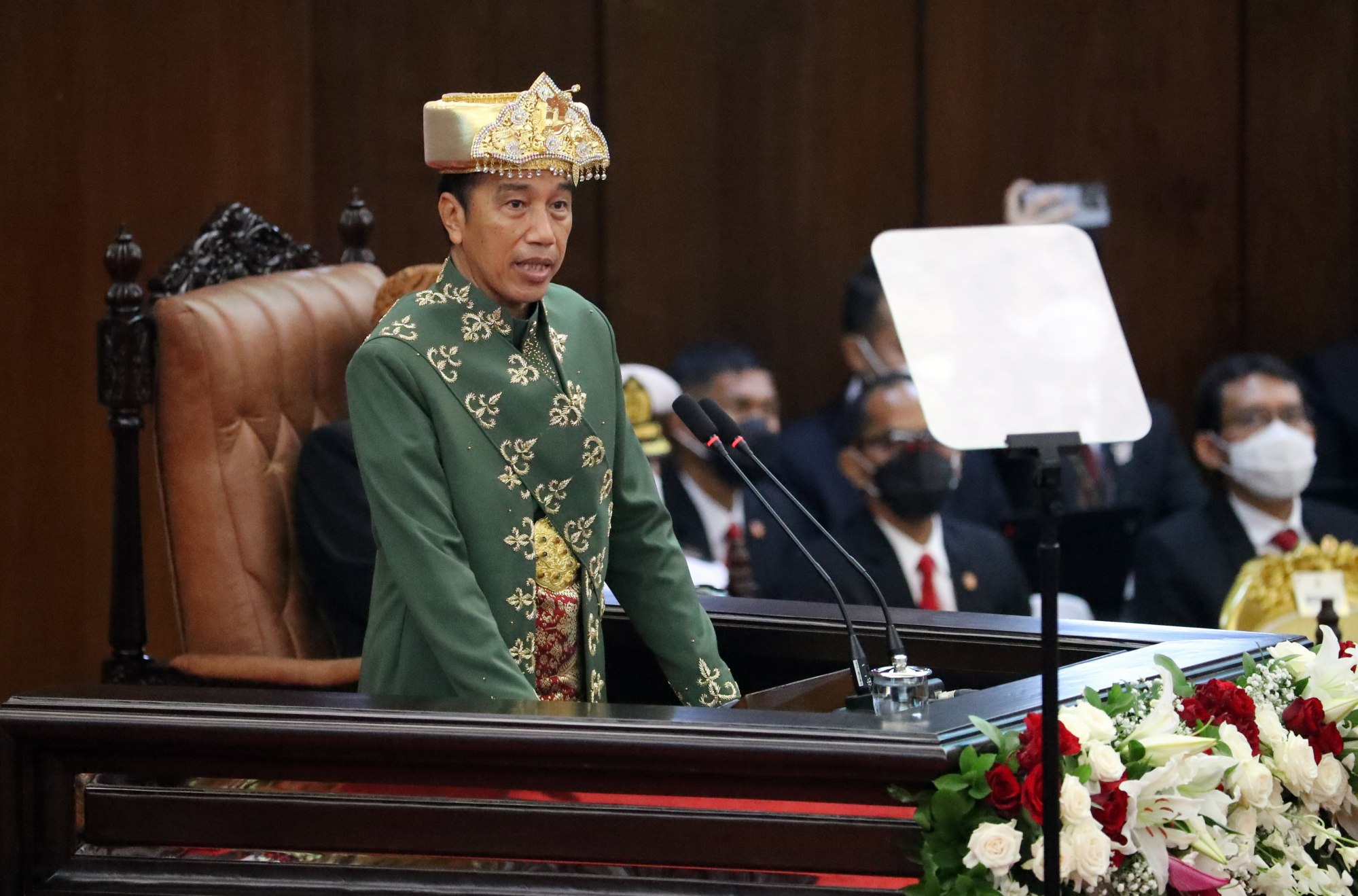 In an interview with CNBC Indonesia, also on Thursday, Widodo acknowledged that reducing the fuel subsidy "would carry risks" to growth in Southeast Asia's biggest economy. "If we play it out according to the market, our inflation rate would explode," he said.
Indonesia has managed to keep the inflation rate at 4.9 per cent so far this year due to the
energy
subsidy and other measures. The rate is lower than in developed countries such as the United States and Britain, which were recorded at 8.5 per cent and 10.1 per cent respectively last month.
According to Widodo, if the government lets the market determine the price for Pertalite, a subsidised type of petrol consumed by most of the nation's vehicle owners, the fuel will cost around 17,100 rupiah (US$1.15) per litre, a whopping increase from its current 7,650 rupiah per litre.
Diesel, also subsidised by the state, will cost around 19,000 rupiah per litre, instead of the 5,150 rupiah per litre it is being sold for now.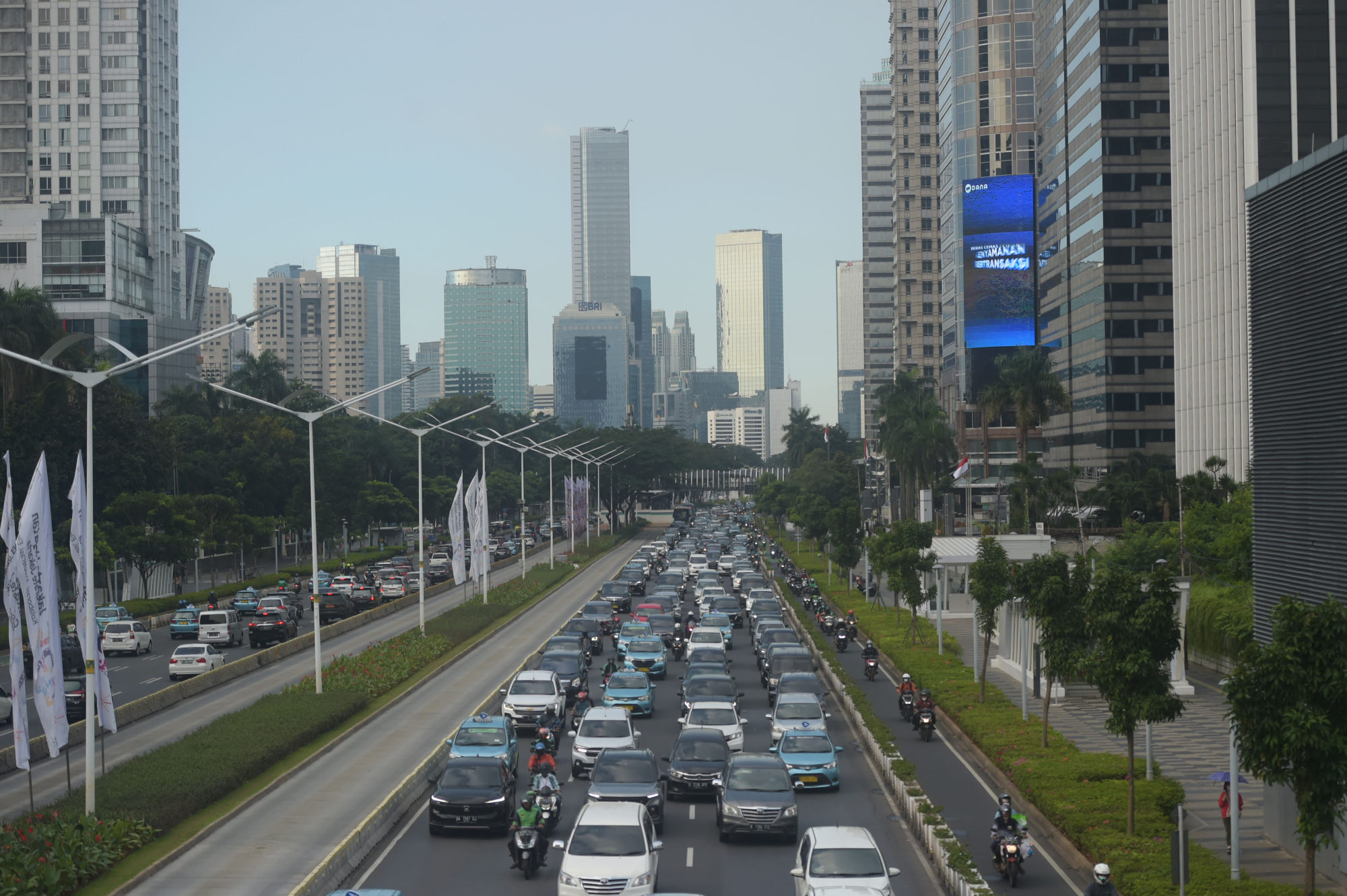 "There are pluses and minuses [to high oil prices]. People's purchasing power will go down, our growth will also decrease because people's consumption decreases. These are choices [that we have to make]. Indeed, the world is in a difficult situation and we are in that position, too. We only have a [budget surplus] advantage from [high] commodity prices," Widodo said.
Another move is limiting the number of fuel subsidy recipients, with only consumers who have registered their vehicles through an app run by state energy firm Pertamina able to make such purchases. This would ensure subsidies are only enjoyed by eligible consumers.
Widodo said the government had not decided on whether to limit the number of recipients according to the cubic capacity of a vehicle; the type of vehicle, which may mean the subsidy is only used by public transport or two-wheelers; or socioeconomic status. In the third scenario, only poor people who have previously received social welfare payments would be able to buy the cheaper fuel.
"But we will ensure that the subsidy goes to the intended recipients. Unlike now, where luxury vehicles can still buy Pertalite," Widodo said.
He also admitted that it would take some time for authorities to roll out the mechanism due to "data inaccuracy".
"It's still in our calculations, how to build a system so that subsidies are really right on target, so that the rich don't enjoy what they shouldn't. This application is being set up and it does take some time," he added.
Political courage
Yose Rizal Damuri, executive director at the Center for Strategic and International Studies Indonesia, said the fuel subsidy did not just place a heavy burden on the budget but was also an "unjust" use of state coffers as the subsidy was enjoyed by rich people too.
"The government should have increased the price of gas a long time ago when global prices of oil were not this high, but to do this will require political courage," he added.
Prices of staple goods and fuel have always been a sensitive matter to Indonesians, as social unrest that sometimes follows price increases can rock the political establishment.
In 1998, former dictator Suharto stepped down from his 32-year autocratic leadership after widespread protests and riots caused by the economic impact of the Asian monetary crisis, which included a drastic hike in the price of basic goods and fuel.
This would not be the first time Widodo has increased the price of fuel. In 2014, one month after he was first elected leader, he hiked up the prices of gas and diesel, a move immediately met with protests from students and civil organisations, including in his hometown of Solo, where pictures of him were set on fire.
Social unrest could be prevented as long as the government properly communicates the reason behind any price hike, Yose said.
"Now, Jokowi is in a strong position [to take the decision] due to his high approval rating. People are satisfied by his handling of the pandemic in the past 2.5 years, this can be used as political capital to increase the gas price".
Fithra Faisal, economist and executive director at Next Policy, a Jakarta-based think tank, said limiting the number of subsidised-gas recipients through a mobile app would be ineffective.
"The application can only be accessed by smartphones, something that only a few poor people have," he said, adding that only allowing 1500cc cars to buy Pertalite was also not a sound strategy "as some luxury vehicles are categorised as 1500cc cars, so they can buy Pertalite".
Limiting fuel consumption could also lead to fuel hoarding, with fuel ending up on the black market and consumers being disadvantaged, Yose said.
He pointed to the recent fiasco involving cooking oil, after prices rose and supplies were squeezed due to the pandemic and Russia's war in Ukraine, leading to Jakarta's month-long curb on exporting palm oil in April. Palm oil is a key ingredient in cooking oils.
"To me, it is better for the government to increase the gas price gradually, then compensate for it by providing cash handouts to the poor," Yose said.
"There are just too many opportunist bandits in this country that will take advantage of whatever fuel consumption limit methods the government is considering right now."