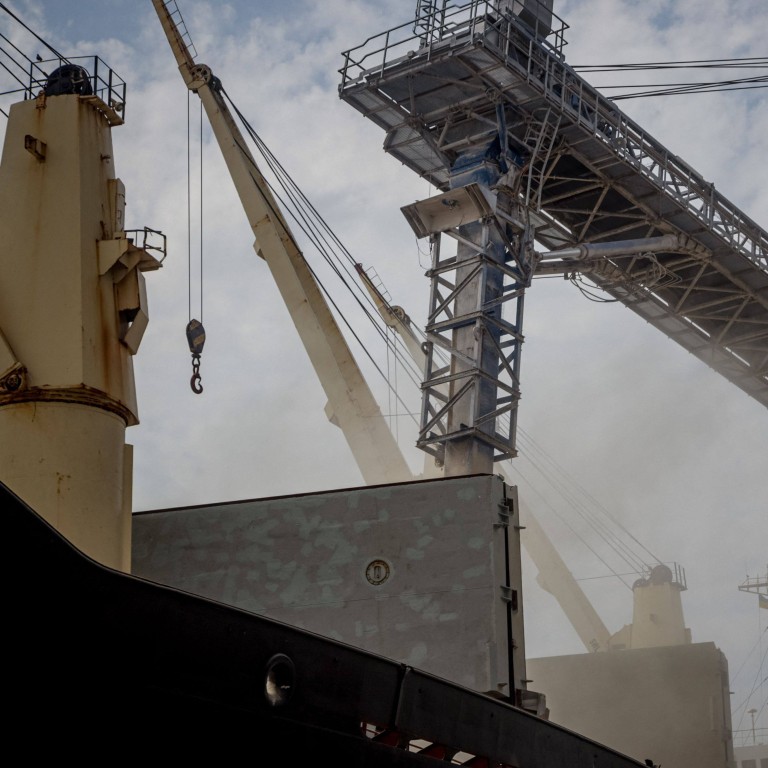 Ukraine war: fees for insuring Black Sea grain ships have become a 'limiting factor' in warding off food crisis
One shipowner said he paid a 35 per cent to 40 per cent premium to insure four grain ships departing from the Black Sea
The World Food Programme said getting Black Sea Ports open is the single most important thing to do right now to help the world's hungry
High premiums for banks and insurance companies have become a major constraint in financing and underwriting the perilous journey of ships from the Black Sea bringing much needed grain to the world. One shipowner told This Week in Asia that is now a "limiting factor" in averting a global hunger crisis.
Russia's naval blockade of Ukrainian ports in the Black Sea trapped more than 20 million tonnes of grains from leaving the country, sending food prices soaring and causing food shortages and hunger in parts of the world.
In July, the
UN
-brokered grain export deal saw
Russia
lift its blockade and opened the path for
Ukraine
to export its agricultural goods from three ports – Odesa, Chernomorsk and Yuzhny in what is referred to as the Grain Corridor.
"Insurance has been very difficult. That has been the limiting factor … because a lot of the big banks, [insurance] underwriters are still hesitant," said Gaurav Srivastava, chairman of Harvest Commodities SA.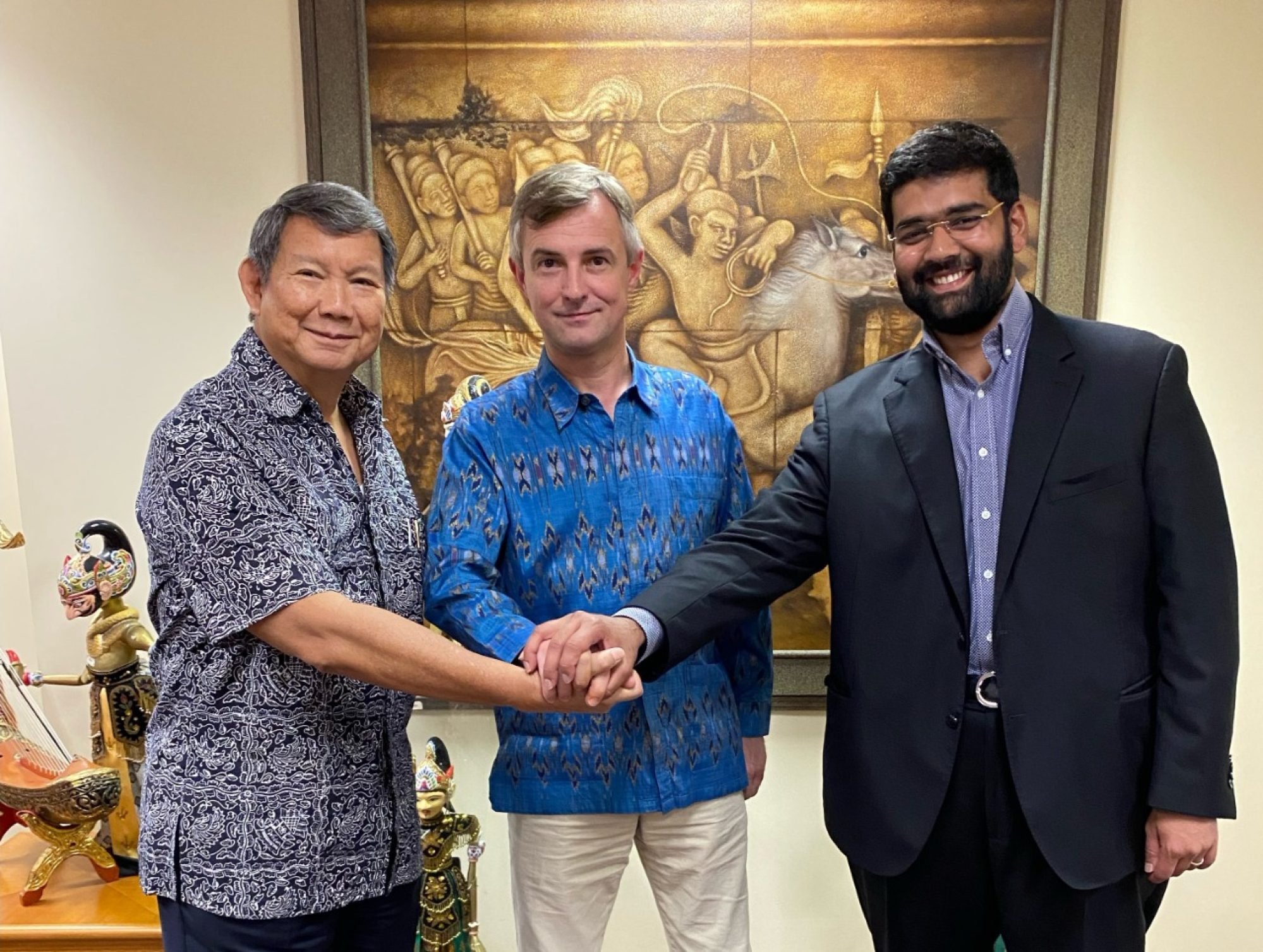 Harvest Commodities SA, an international distributor of agricultural products, had four ships departing from the Black Sea last week – two from Ukrainian ports and another two from Russian ports in a joint venture with Indonesia's Arsari Group.
Two of the ships are carrying a combined 45,000 tonnes of wheat. One is headed to Egypt, the largest buyer of Ukrainian wheat in 2021 according to a BBC report quoting S&P and another to Angola. The two remaining ships are carrying feed grain.
Srivastava had to pay a 35 per cent to 40 per cent premium over what he normally pays to the banks and insurance companies to finance the four ships. "That's the market right now," he said.
However, he is optimistic premiums will come down as the market becomes more comfortable as "more ships" navigate safely out of the Black Sea.
He said banks and insurance companies were beginning to have a better understanding and "believing more" in the grain corridor.
"We are all hoping for a positive outcome [from banks and insurance companies] in the weeks and months to come," said Srivastava.
"They [banks and insurance companies] are in a position of power, able to avert the hunger crisis by providing adequate insurance cover to companies trying to do it [bring grains out of Black Sea]," he said.
He said ships carrying grains from the Black Sea could "potentially feed 79 million Indonesians, 105 million Pakistanis, 41 million Bangladeshis and 26 million Egyptians."
Russia and Ukraine are known as the bread basket of the world, combining for more than a quarter of the world's exported wheat in 2019, according to the Observatory of Economic Complexity.
Last week, the World Food Programme (WFP) said a record 345 million people in 82 countries are now facing acute food insecurity while up to 50 million people in 45 countries are on the edge of famine, and desperately need humanitarian support.
"Getting the Black Sea Ports open is the single most important thing we can do right now to help the world's hungry," said WFP Executive Director David Beasley.
"It will take more than grain ships out of Ukraine to stop world hunger, but with Ukrainian grain back on global markets we have a chance to stop this global food crisis from spiralling even further," Beasley added.
UN Secretary General Antonio Guterres during a visit to the port city of Odesa last week said getting food and fertiliser out of Ukraine in larger quantities is crucial "to further calm commodity markets and to lower prices."
To date, Ukraine has shipped more than 630,000 tonnes of grain and other types of food from the Black Sea ports since August 1 under the Grain Corridor, according to figures from the Ukrainian government.
Ukraine hopes to ship out 3 million tonnes of grains per month via the passageway.
Srivastava currently has five to six ships sailing from Ukraine and Russia every month. His goal is to get 12-16 ships out every month once insurance is sorted out "in the coming weeks."
He has been doing business in Ukraine and Russia since 2006. Ukrainian farmers, he said, have had "minimal income" due to the war.
According to the Ukrainian government, the country has lost about 20 per cent of its cultivated area this year due to being occupied by Russia or coming under armed hostilities.
Calling Ukrainian farmers his family, Srivastava said his company did not stop exporting from the country even when
the war broke out
. Instead, he tried to bring grains out via land and railway to help farmers earn some income.
"But the amount that could be taken out was very small, around 10 per cent of what we transported before the war," he said.
He hopes to bring wheat to
Indonesia
– Ukraine's second-largest buyer of the grain in 2021, according to a BBC report.
Despite the fall in Ukrainian wheat exports to Indonesia, the country is not suffering shortages in the commodity which is used in the manufacturing of instant noodles, a popular staple in the Southeast Asian country.
"In the short run, we have no shortages, because wheat is not that dominant for Indonesian noodles which is produced by some of the biggest producers," said economist Fithra Faisal of University of Indonesia.
He said Indonesian producers have ample inventory, so it will not have any significant disruption during the short run. "
Australia
is our biggest partner for wheat imports [about 30 per cent] followed by
Argentina
,
Brazil
,
Canada
and
India
," said Fithra.