Pakistan
Get more with myNEWS
A personalised news feed of stories that matter to you
Learn more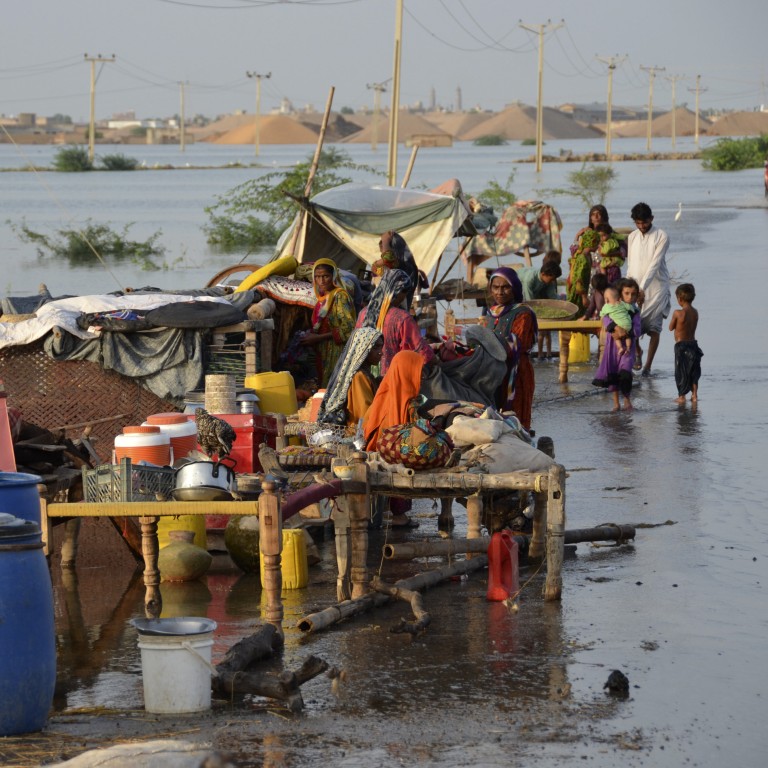 Pakistan secures IMF funding restart to 'ensure it doesn't lurch into Sri Lanka-like territory'
Pakistan was on the verge of default, but the International Monetary Fund's restart of balance of payments support has brought it back from the brink
Even so, inflation is soaring and wheat supplies have taken a hit, as the country of some 230 million people battles 'floods of biblical proportions'
But Pakistan urgently needs more help to offset the devastation wrought by recent monsoon floods, which have affected more than 33 million people, Finance Minister Miftah Ismail said late on Monday.
The resumption of IMF balance of payments support, originally agreed in 2019 but suspended since March this year over Islamabad's wastefulness, will quickly trigger the release of US$1.17 billion in funding, Ismail said.
Foreign exchange reserves held by the State Bank of Pakistan fell to a perilously low US$7.81 billion on August 19, as compared to the country's monthly import bill of US$4.86 billion in July.
As a result, Pakistani businesses have struggled in recent months to convince overseas partners that their letters of credit would be honoured.
The IMF board of directors on Monday approved the extension of Pakistan's loan programme by a year to June 2023, and increased its size by nearly a billion dollars to US$7 billion.
Including the pending payment, Pakistan has received about US$4 billion under the extended facility so far.
In an appearance on national television soon after announcing the IMF deal, Ismail said other multilateral lenders such as the
World Bank
– which has already redirected US$370 million in aid to help Pakistan cope with the floods – would extend financial assistance now as well.
Bilateral lenders with which Pakistan already has an understanding like
Saudi Arabia
and the United Arab Emirates are expected to follow suit, Ismail said, enabling Pakistan to meet its external financing commitments for the financial year that ends next June.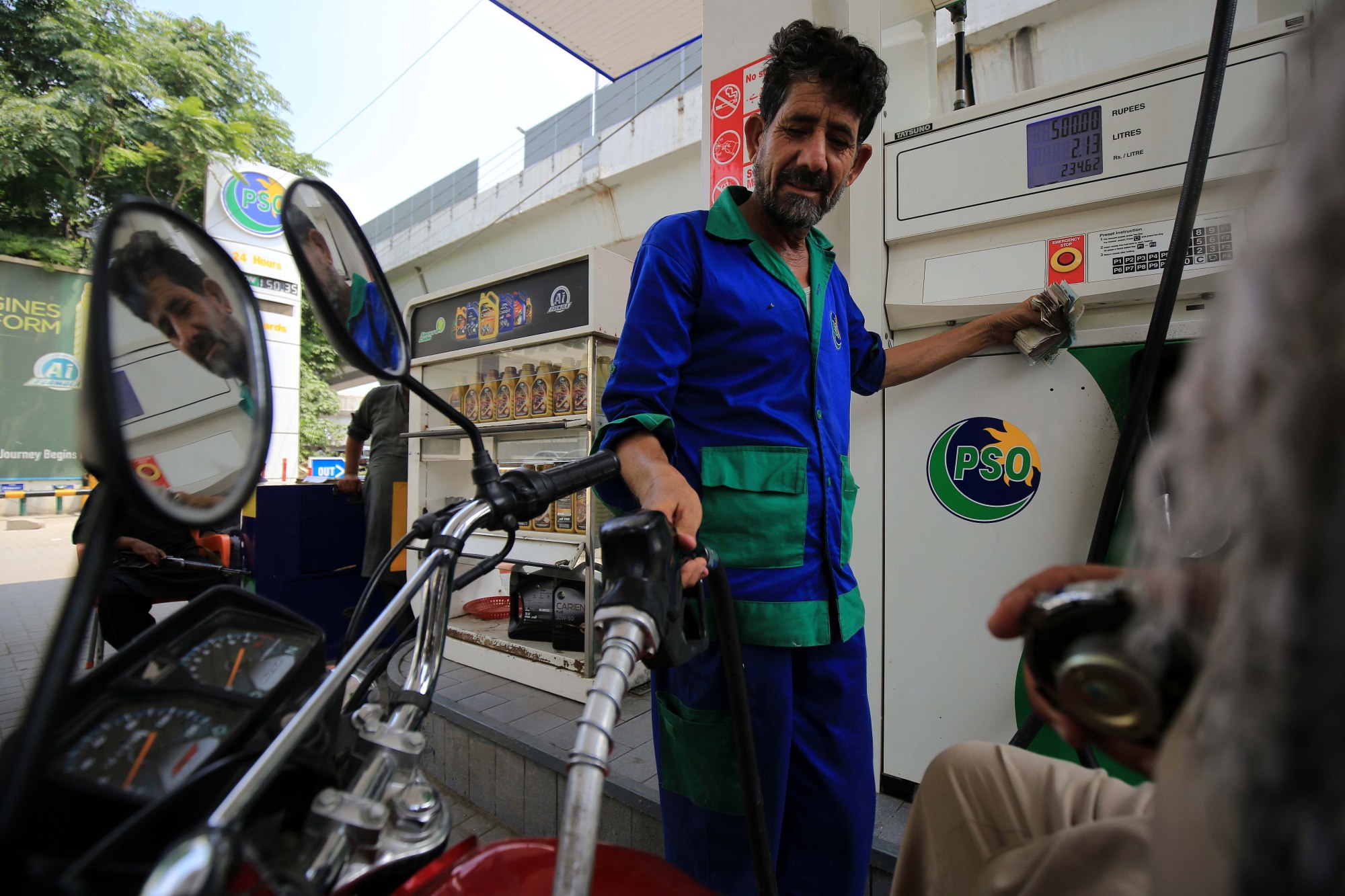 'Shock treatment' to stabilise Pakistan's economy
The initial impact of resumed IMF assistance to Pakistan will mostly be "psychological", said Michael Kugelman, deputy director of the Asia Centre at the Washington-based Wilson Centre think tank.
"Donors and investors abroad will be heartened to see a measure of economic stabilisation, even if it will come via shock treatment," he said.
China rolled over two loans collectively worth US$4.2 billion to Pakistan in March and June, respectively, helping to keep its close ally's economy afloat long enough to fulfil the IMF's conditions for resumed support.
To meet those conditions, the coalition government that
took office in April
removed fuel and utility subsidies, upping consumers' bills by more than half virtually overnight.
Moves to consolidate Pakistan's fiscal position have sent the headline rate of inflation soaring. It increased 24.9 per cent year on year in July, according to the central bank.
The more sensitive price index, which tracks Pakistan's inflation rate for food and fuel, spiked to 44.6 per cent year on year in the week ending August 25, the Federal Bureau of Statistics reported.
"The IMF loan will ensure, at the very least, that Pakistan doesn't lurch into Sri Lanka-like territory," Kugelman told This Week In Asia.
Pakistan's prospects for obtaining new economic packages from Western donors "have gone up with the IMF deal now in the books," he said.
Finance minister Ismail said Pakistan's lenders were well aware that the country "is facing unprecedented floods of biblical proportions".
He expressed optimism that the IMF would soon soften some loan conditions to lessen the impact on Pakistan's population, almost 80 per cent of whom live on US$5.50 a day or less: the World Bank's poverty line for the lower middle-income class in developing countries.
"The IMF is not blind to Pakistan's situation. Of course some of the conditions for its programme will be relaxed so as to benefit the poor and [people affected by] floods," the finance minister said.
On Monday, Pakistan's planning minister put the economic damage caused by the floods at more than US$10 billion. Research reports issued by financial houses have estimated the cost at between US$4.5 billion and US$5.3 billion.
Karachi-based brokerage house Arif Habib Ltd on Monday forecast Pakistan's GDP growth rate would shrivel to less than 2.5 per cent in the current financial year, compared to the government's budgetary target of 5 per cent.
Ismail said Pakistan hopes to net at least US$160 million in more aid from a flash appeal to be issued by the
United Nations
later on Tuesday.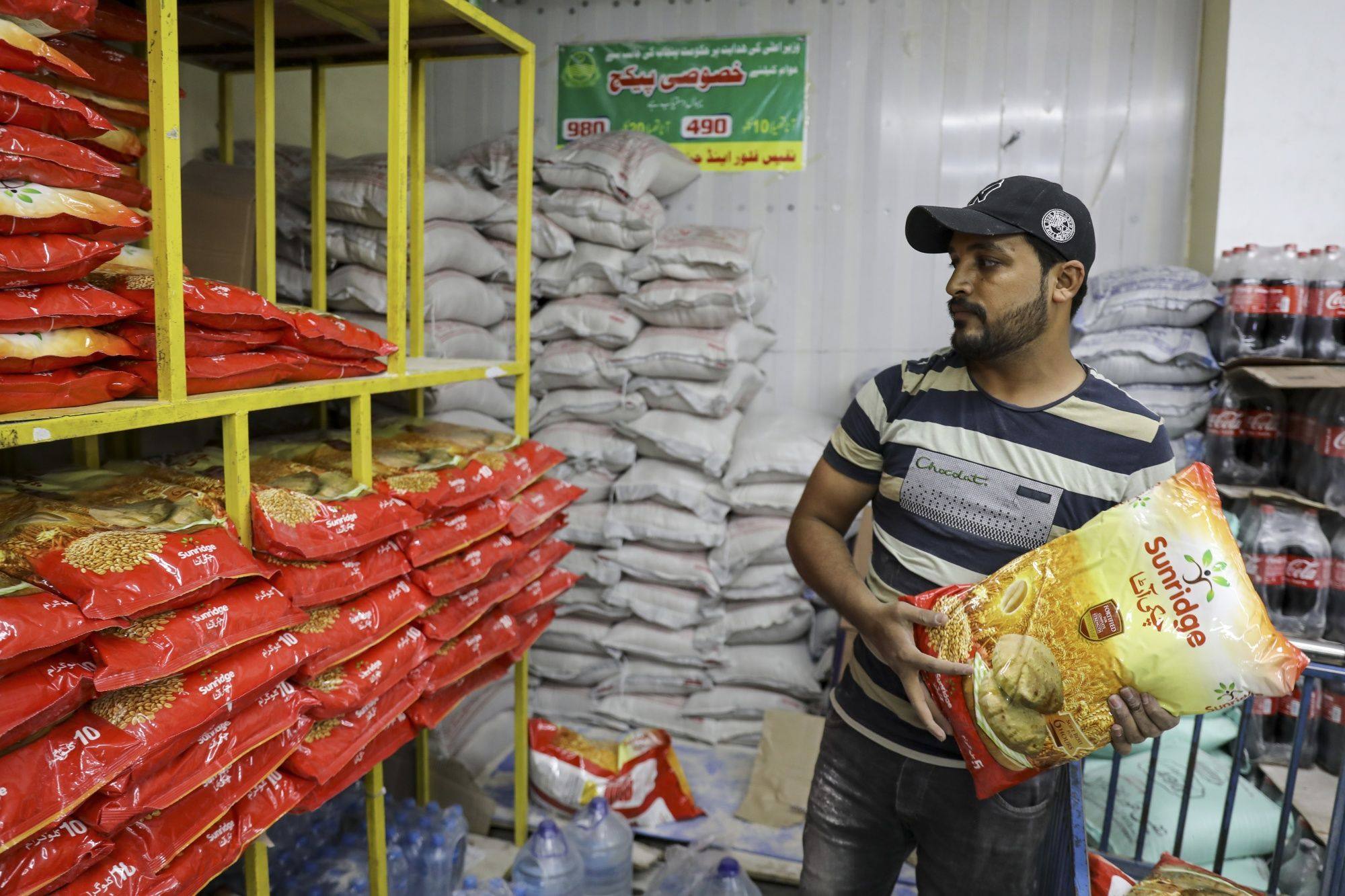 'There's certainly enough to ensure Pakistan's people are fed'
The finance minister said Pakistan's government was moving fast to secure wheat and vegetable supplies from overseas to offset the inflationary impact of the floods and avert nationwide food shortages.
Islamabad is preparing to place an import order for 1 million tonnes of wheat in the coming weeks, to compensate for flood damage caused to improperly stored grains harvested between April and June, Ismail said.
Pakistan is one of the world's top 10 wheat producers, yet it could order another 4 million tonnes of grain to ensure national food security until the next harvest begins in April next year, the minister said, adding that orders for fresh produce would soon be placed with neighbouring
Iran
, regional trade hub the UAE, and
Türkiye
.
Ismail on Sunday proposed that a ban imposed on trade with
India
in 2019, amid a military flare up over disputed
Kashmir
, be lifted so as to secure necessary food supplies. The measure is awaiting cabinet approval.
"We don't have the foreign currency to import luxury cars, but there certainly is enough to ensure Pakistan's people are fed," Ismail said.
The Wilson Centre's Kugelman echoed his concerns, saying crops and livestock supplies "have been decimated by this deluge".
"Pakistan could face major food shortages in the coming months, which could jack up food prices that were already sky high," he said.
In turn, higher food imports would exacerbate Pakistan's balance of payments problems, Kugelman said. "It's a mess, no matter how you slice it."