Thailand
Get more with myNEWS
A personalised news feed of stories that matter to you
Learn more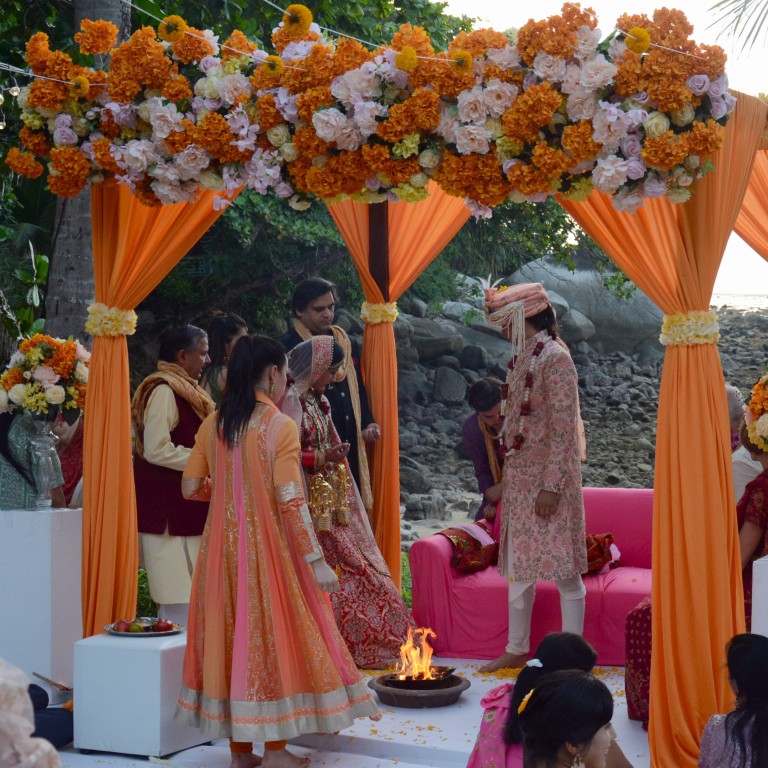 As Indian tourists help revive Thai tourism, will attitudes towards them change?
Indian visitors have become the unexpected saviours of a sector wracked by the absence of Chinese travellers
They may help challenge lingering prejudices among some Thais towards South Asians, who first arrived in the kingdom centuries ago but continue to feel like they 'don't belong'
Even the Thai gardeners know the intricacies of Indian wedding rituals at the Royal Cliff Beach Hotel in Pattaya, says Nilesh Kosti, who sells the costly dream of nuptials on private stretches of sand under the Gulf of Thailand's pink-blushed sunsets.
The Indian wedding season is just a few months away and the hotel's genial sales manager Kosti says his group is already block booked with two- or three-day ceremonies on Thailand's eastern seaboard. But the perfect setting comes at a price.
The cheapest package is US$140,000 and prices can reach as high as US$700,000 to accommodate up to 1,000 guests in need of feeding five times a day, as well as pool parties and transport to each ceremony.
"There is a dream of an Indian wedding … and that dream nearly always includes a sea view," Kosti told This Week in Asia. "Thailand provides that."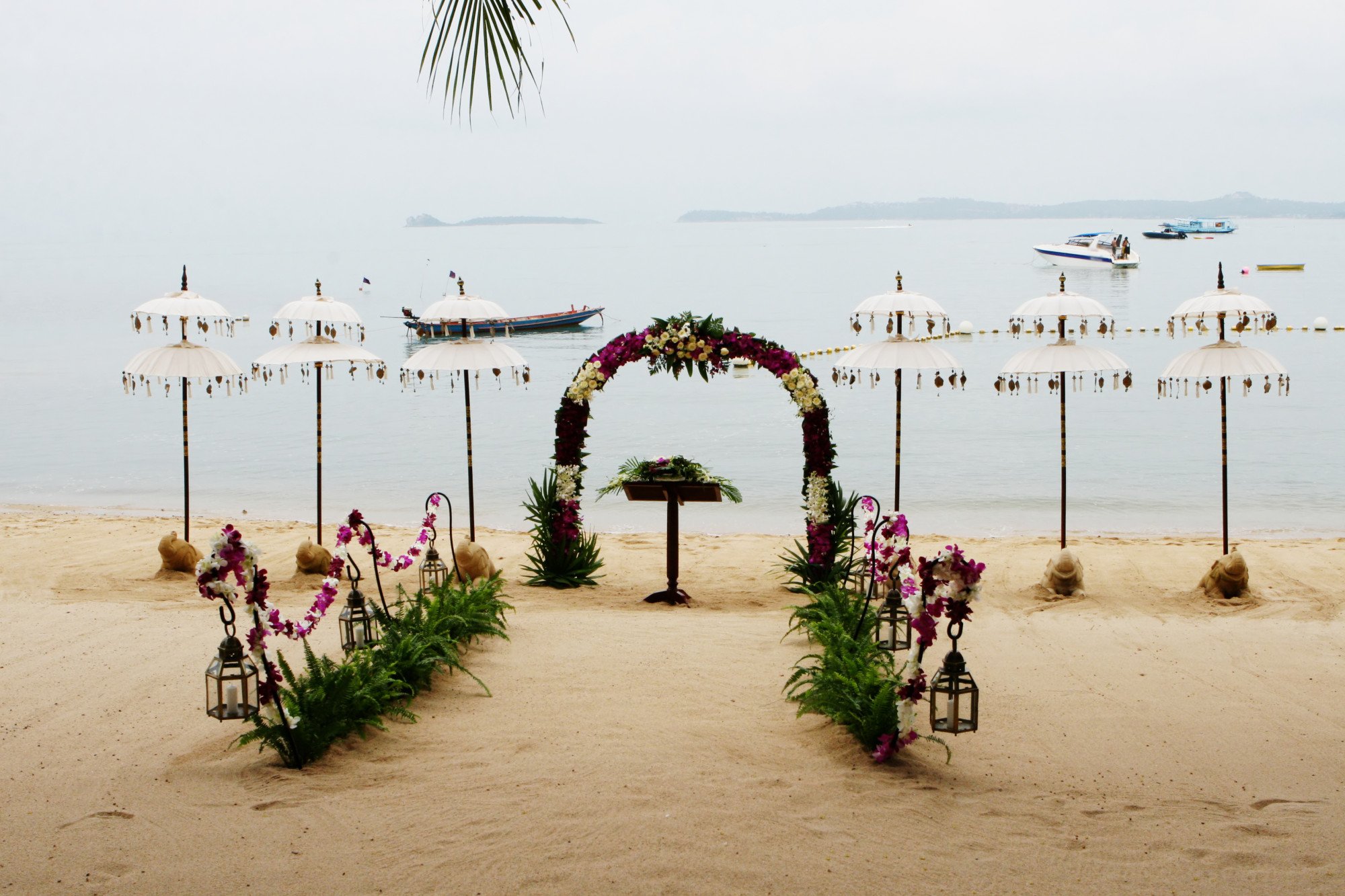 Despite the hefty bill, it is often better value for Indians – or members of the diaspora based in the United States and Britain – to fly their guests to Thailand rather than going big at home.
"In India, Goa or Rajasthan are very popular but expensive – and other areas are less developed or have limited capacity," Kosti said.
The Royal Cliff is just one of a raft of businesses from Bangkok to Krabi, Pattaya to Phuket pivoting to Indian visitors.
They have become the unexpected saviours of a tourism industry still nursing the bruises of the coronavirus pandemic, which has left the once almighty Chinese traveller stuck at home.
For many Thai-owned businesses that has meant a quick rebrand to selling Indian food, often accompanied by blaring Bhangra soundtrack.
Even mujra Bollywood dance bars – where young women in saris dance for mainly male customers, and are more common in Malaysia and Singapore – are suddenly sprouting up in tourist areas.
This year, billions of dollars could be soaked up from large Indian wedding parties and wealthy honeymooners, according to the Tourism Authority of Thailand.
Of the 4.2 million tourists who have landed in the kingdom since the start of the year, around 10 per cent came from India, authorities say, second only to Malaysians who have a much shorter hop to Thailand.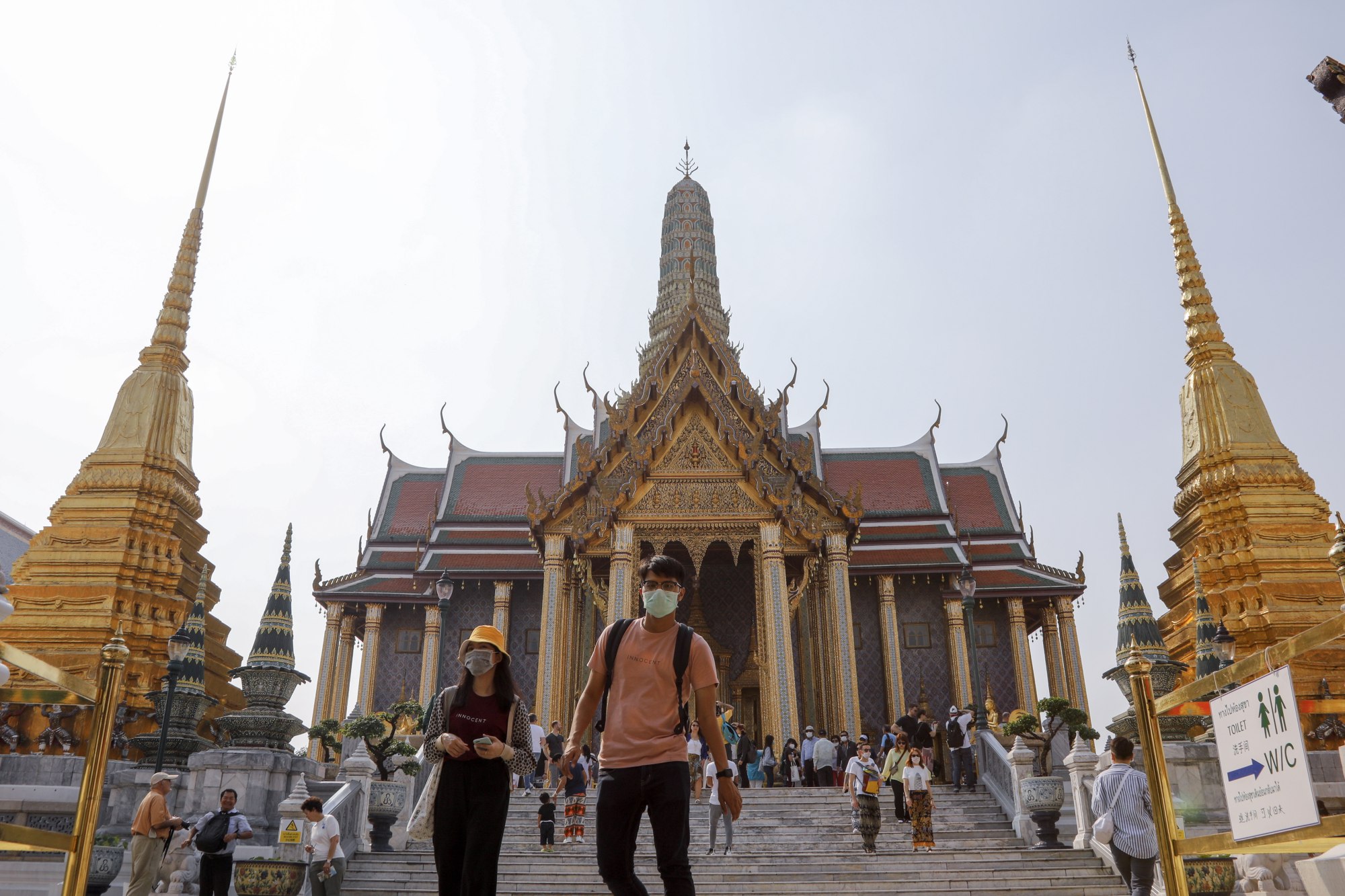 Indian culture appeals to young Thais
Observers speculate that the arrival of a young generation of Indian middle classes may also challenge lingering prejudices among some Thais towards South Asians.
India has shared its language, aesthetics and deities with Thailand, but its people are still frequently scorned in casual conversation as khaek (the Thai word for "guest" often used pejoratively for South Asians).
"It comes down to familiarity," says Simiran Srinarula whose video channel 'Khaek Kee Kui', which loosely translates a 'Talkative Indians', went viral with satirical skits poking fun at Indian culture and the Thai response to her dual heritage.
The kingdom is riven by its own insecurities over identity, skin colour and social status, and is more at ease celebrating uniformity than difference, she explains.
"Thais have a very precise version of what it means to be them," the 25-year-old said. "When I made those videos, I suddenly realised Thai-Indians didn't have a media outlet or a space to communicate these issues – but these are conversations we are constantly having among ourselves."
There are signs of change as Indian travel, culture, food and film gain popularity among a more open, social media fixated Thai youth.
Netflix's smash-hit Indian film, Gangubai Kathiawadi, spawned an Instagram craze led by Thai celebrities posing like the defiant madame of a Mumbai brothel-turned-social activist.
"The younger generation is beginning to find an interest in Indian culture," said Surat Horachaikul, director of Indian Studies at Chulalongkorn University. "We've had the Gangubhai phenomenon … but Indian food and Bollywood dancing are also catching on."
Chinese tourists' custom superseded
The curiosity cuts both ways.
Large Indian groups – companies celebrating hitting sales targets or sports teams – are joining FIT (free, independent travellers) from India, Thai tour guides say.
Added to the popularity of package tours among Indian visitors, they have supplanted Chinese tourists as the Thailand's top customers.
For many tourist businesses, the trickle down is more extensive.
"When the Chinese were here in huge numbers they preferred to spend only in Chinese-owned restaurants or Chinese-owned tour operators," says Jintapat Moonwong, 44, a veteran guide for Indian tourists. "With Indians, the money is distributed more evenly."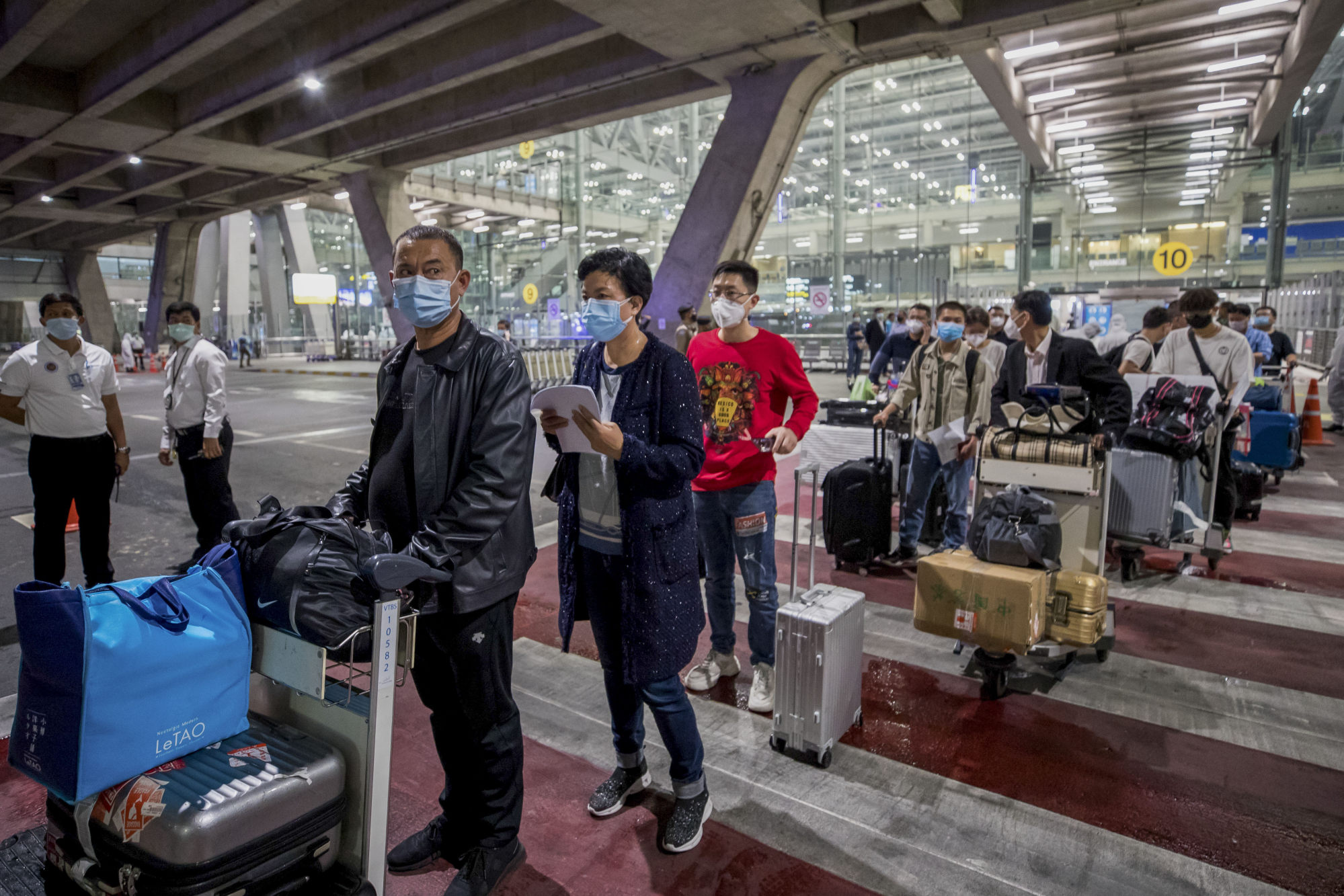 Pre-pandemic tourism made up between one-quarter and one-fifth of the Thai economy. That cash cow vanished for two years as global travel collapsed.
Thailand seemed to have weathered the worst, after dropping quarantine and PCR testing earlier this year in an attempt to revive the tourist industry.
But just as a resurrection of sorts appeared at hand, the cost-of-living crisis hurtled into the economy, with experts predicting millions will sink deeper into debt.
The continued absence of mass Chinese tourism and relatively soft numbers of Japanese, Koreans and Europeans – all facing domestic virus restrictions or inflationary pressures driven by Russia's invasion of Ukraine – have made Indians the gilded guests of Southeast Asia's top tourist retreat.
Indian weddings, with their cavalcade of guests and joyous days-long ceremonies, are the big ticket.
Resorts say bookings are flooding in from November to February 2023 in Pattaya, Hua Hin and Phuket, with Thailand's beaches providing an affordable and easy backdrop for wedding photos.
In Pattaya, there is one conundrum every wedding planner has to consider.
"The only issue is the nightlife," says Kosti, of the resort's uproarious entertainment which provides opportunities for all-night drinking and sexual dalliances. "If you're spending all these millions of baht, you don't want your guests to disappear."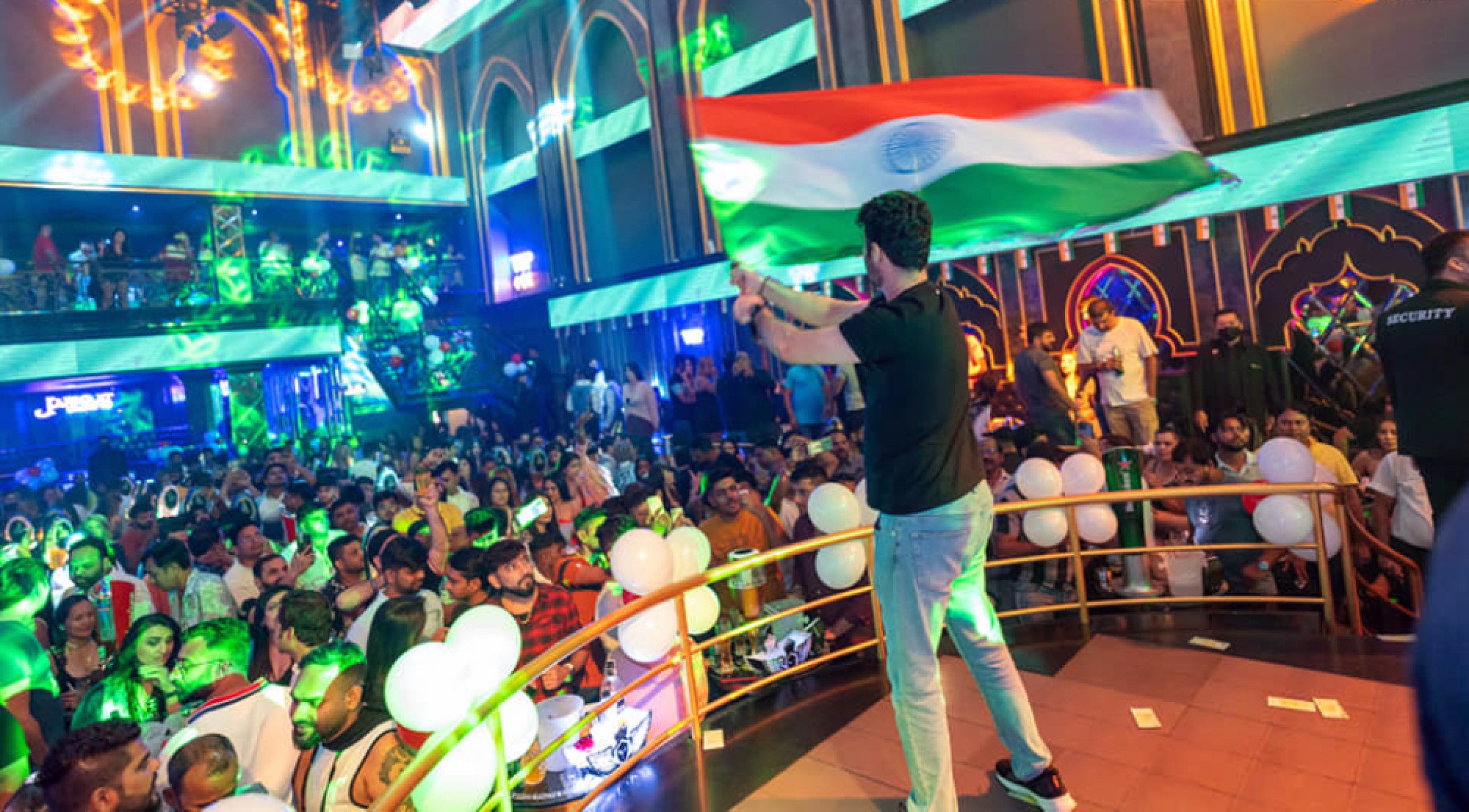 To avoid disappointment, some choose to embrace the chaos, holding receptions in the epicentre of the nightlife.
Jannaat Club, a cacophonous, strobe-filled venue – with India's tricolour flag on a giant LED screen – opened a few months ago in the middle of Walking Street, Pattaya's main strip of bawdy bars and newly-legalised cannabis pop-ups.
On a recent Saturday, a dhol drummer hammered a beat as touts cajoled passing Indian tourists inside.
There, paunchy middle-aged Indian men cavorted on stage around belly-dancers, throwing stacks of fake wedding money onto the dance floor, as loud Hindi pop blared.
Outside, with his group of five friends, 33-year-old Mumbai building contractor Anil said that India's pandemic was so brutal, he could not wait to get out.
"This is our first time in Thailand and we love it," he said. "We don't have a nightlife like this at home … there are some things you just cannot do in India."
His 23-year-old friend Aman was less equivocal over the allure of Pattaya.
"Sex and drinking," he said, like his friend giving one name. "Most definitely I will be coming back. It's only a short flight to get here."
Outside Jannaat, Thai tourism workers offered views ranging from the positive to the hostile on old visitors to Thailand now arriving in previously unseen numbers.
"They bargain over everything," said an irritated motorcycle taxi driver Bang, in his 50s.
"If you charge the standard 100 baht for a ride, they'll refuse to pay more than 60 baht. I don't get it. But when the 'farang' (white tourists) are truly back I'm sure they'll take over again."
Pattaya police say they have taken complaints of sexual harassment, bill disputes and arguments involving Indian tourists.
But tour guide Jintapat had a warning for those irked by the Indian takeover.
"Don't forget where your income is coming from," she said.
'Guests', but of whose nation?
For the Southeast Asian kingdom's hundreds of thousands of Thai-Indians, their generations-old status is complicated by prejudice and a lack of political and media representation.
"I grew up with racism," says Umesh Pandey, who is bidding to become the first Thai-Indian elected to parliament in decades, in a general election slated for next year.
The term khaek is still too commonly used, he says, a word which is "simply offensive".
"There is a culture of looking down on Indians," he says, sharing an anecdote from a family member being refused a rental property by an older Thai owner because of her South Asian heritage.
"But it is changing. Young Thais are more open, they travel and also pick up the 'soft power' influences of Indian culture," added Pandey, a former journalist turned politician.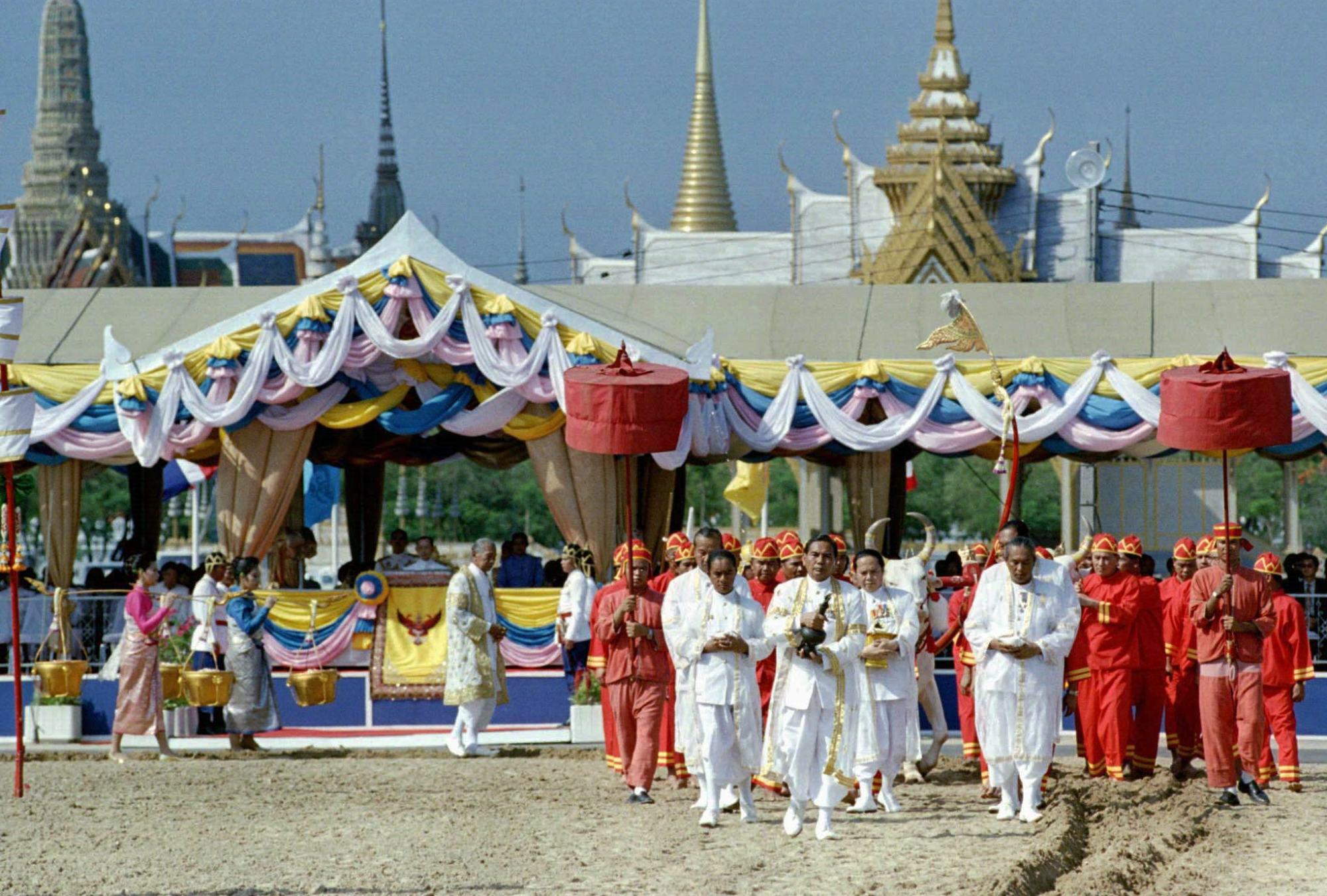 Indians settled over generations in Thailand as traders, textile exporters and tailors, centuries after the arrival of Brahmin priests and courtiers, who to this day attend the most auspicious royal occasions.
Partition spurred a new migration pattern from Punjab in northern India, including Sikhs to Bangkok, where they have built flourishing businesses with children speaking Thai, English and Punjabi.
Among them was content creator Simiran's grandfather, who fled turmoil in Lahore in the late 1950s.
"That was decades ago but we are only just now having some of these discussions [on Thai identity]," she said. "I felt very alienated growing up, but eventually I realised I will never truly fit in."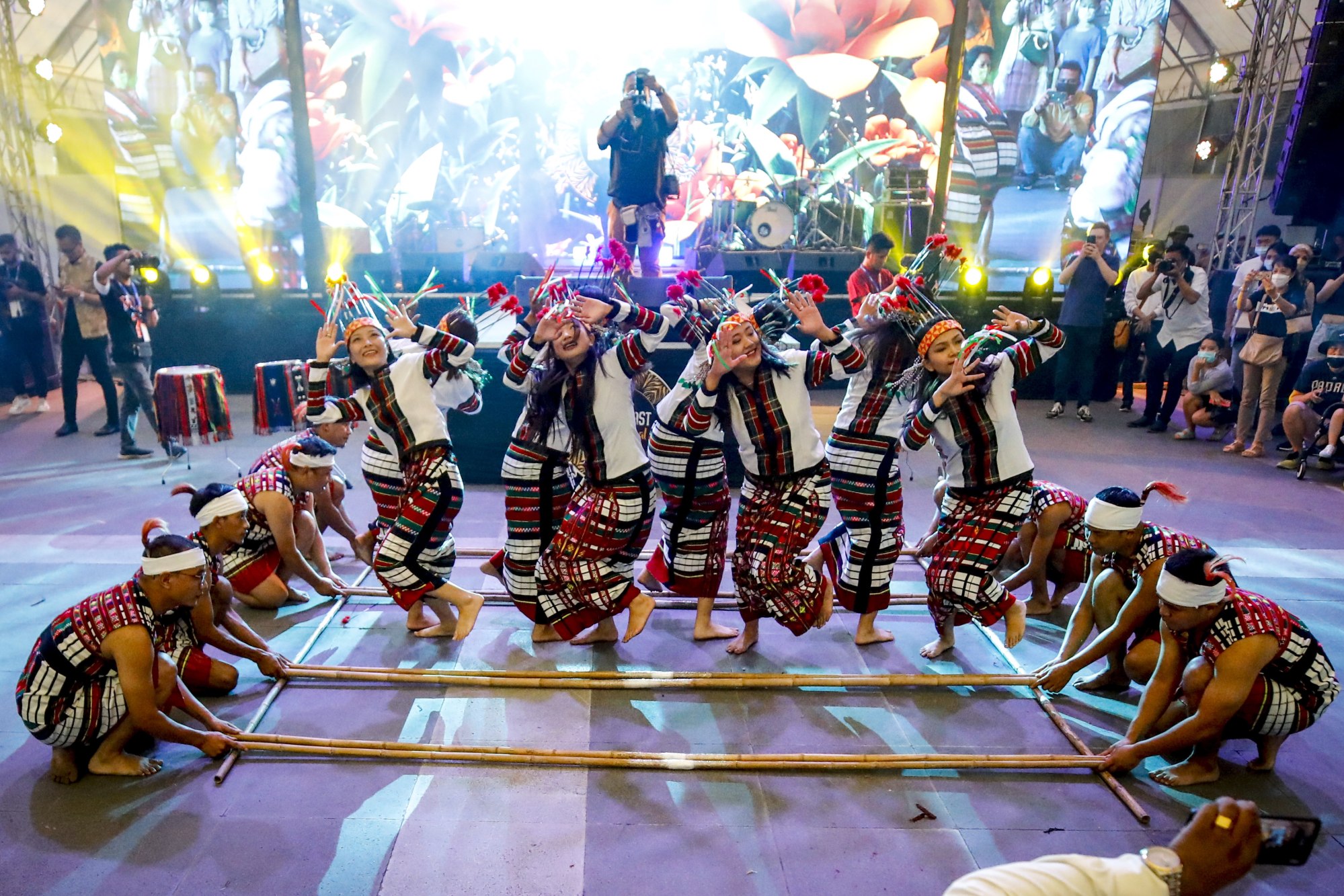 For Thai-Indians change is slow-burning
The only Indian to make it into Thai politics was Lek Nana, the late businessman of Gujarati heritage who helped found Thailand's Democrat Party after the second world war and rose to be a minister in successive governments.
He was a prolific property owner and the downtown area of Nana on Sukhumvit Road, a major highway, is named after him.
Thai-Indians have not cut through since in large part because race has written the code for the community, Pandey says.
"We didn't have the 'audacity' to stand for elections," said Thai-born Pandey, whose parents come from Uttar Pradesh. "Also, until recently none of the major political parties ever realised our potential."
Pandey hopes that is about to change and is running for the Pheu Thai party, affiliated to billionaire ex-premier Thaksin Shinawatra who lives in self-exile. Thailand is due to hold an election by the end of the first quarter of 2023.
There are likely to be several Thai-Indian candidates running across the political spectrum, as parties grasp that community loyalties can translate into power under 'party list' voting rules.
The system shares out some seats on a proportional basis of votes cast, meaning a substantial turnout from the Thai-Indian community could translate into parliamentary seats.
Political representation is a start, but Simiran says outsider status is the norm for anyone of a different ethnic background in Thailand.
"But I've found my place to stand," she said. "I know I'm Thai and Indian, a bit of both and that's OK."