India
Get more with myNEWS
A personalised news feed of stories that matter to you
Learn more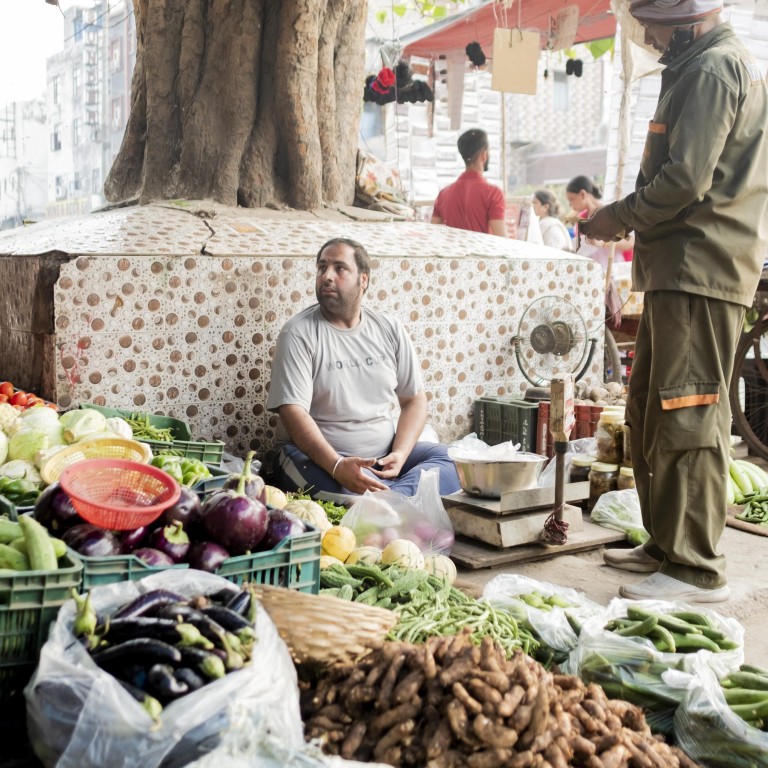 Joy as India replaces UK as world's 5th-largest economy, but analysts call for a 'reality check'
India cemented 5th place by posting first-quarter growth of 13.5 per cent. And its estimated US$854.7 billion economy is still growing
But analysts say high unemployment, weak domestic consumption and a slowing global economy could curtail growth in the coming quarters
Indians are rejoicing after the country overtook former colonial ruler
Britain
to become the world's fifth-largest economy, but analysts have called for a "reality check", saying more needs to be done to reduce unemployment and inequality.
"The pleasure of surpassing Britain, which ruled over India for 250 years, supersedes the mere statistics of improved rankings … it's special," Prime Minister
Narendra Modi
said last week.
India
cemented fifth place by posting first-quarter growth between April and June of 13.5 per cent, government data showed, streaking ahead of Britain whose economy shrank by 0.1 per cent during the same period.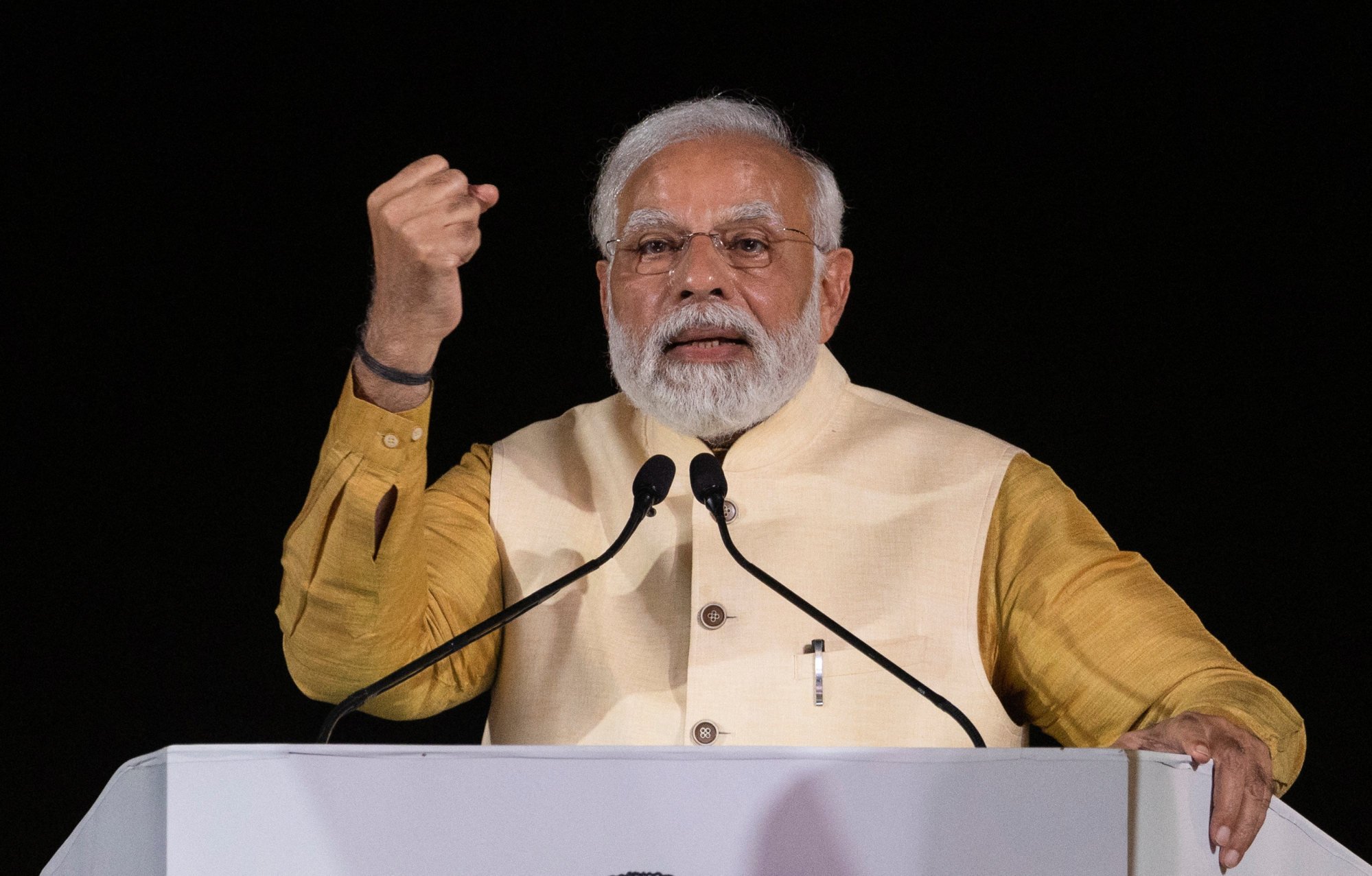 As of March, India's economy had grown to US$854.7 billion compared to Britain's US$816 billion, according to calculations by Bloomberg using
International Monetary Fund
figures.
Business leaders also feted India's achievement of pushing the UK into sixth place in the global rankings. "The law of karma works," said Anand Mahindra, the billionaire chairman of the cars-to-finance Mahindra Group.
Some Indians have also compared the country's expansion to that of
China
, which only grew by 0.4 per cent in the April-to-June quarter.
The achievement, which came as India celebrated 75 years of independence from Britain, marks the first time that the country has ranked among the world's top five economies – behind only the US, China, Japan and Germany.
Nirmala Sitharaman, the finance minister, told a business meeting last week that India was on course to become the world's third-largest economy by the end of 2029. "Today, fifth, soon, third," she said. A decade ago, India was the 11th largest economy while Britain was in 5th place in the IMF rankings.
Despite the "proud moment" made sweeter by it occurring on the independence anniversary, Uday Kotak, chief executive officer of Kotak Mahindra Bank, called for a "reality check".
In terms of per-capita gross domestic product, "we are at US$2,500 vs Britain's US$47,000. We have miles to go!" he tweeted. "Let's be at it," he urged.
Even then, India, now classed as a lower-income nation, could only become a middle-income country and attain a per-capita income of US$10,000 by 2047 if it managed to log sustained growth of 7 to 7.5 per cent, said Bibek Debroy, who heads the government's Economic Advisory Council. But achieving such a growth rate over a number of years is by no means a certainty, economists say, as India has only ever done it once before, between 2003 and 2007, under the previous Congress government.
The seemingly enviable growth figure of 13.5 per cent was due to the economy bouncing back from a bad performance during the last two pandemic years, but it fell below the central bank's target of 16.2 per cent.
Brokerages now are paring their growth forecasts for the 2022-23 financial year to between 6.8 and 7.2 per cent, down from earlier projections of over 10 per cent.
"The reading was materially below our expectations," said Santanu Sengupta, Goldman Sachs' India analyst, adding the investment house sees downside risks to its growth forecast of 7.2 per cent.
The coming quarters will also be downhill as the low base effect from the Covid-19 slowdown recedes and the combined effect of monetary tightening to check surging inflation, fading pent-up pandemic demand, stubbornly high unemployment and a sharply slowing global economy exact their toll, economists say.
The country of 1.4 billion people is already "seeing signs of a waning of the intensity of tailwind generated by the [pandemic] economic reopening", according to Societe Generale's India economist Kunal Kundu.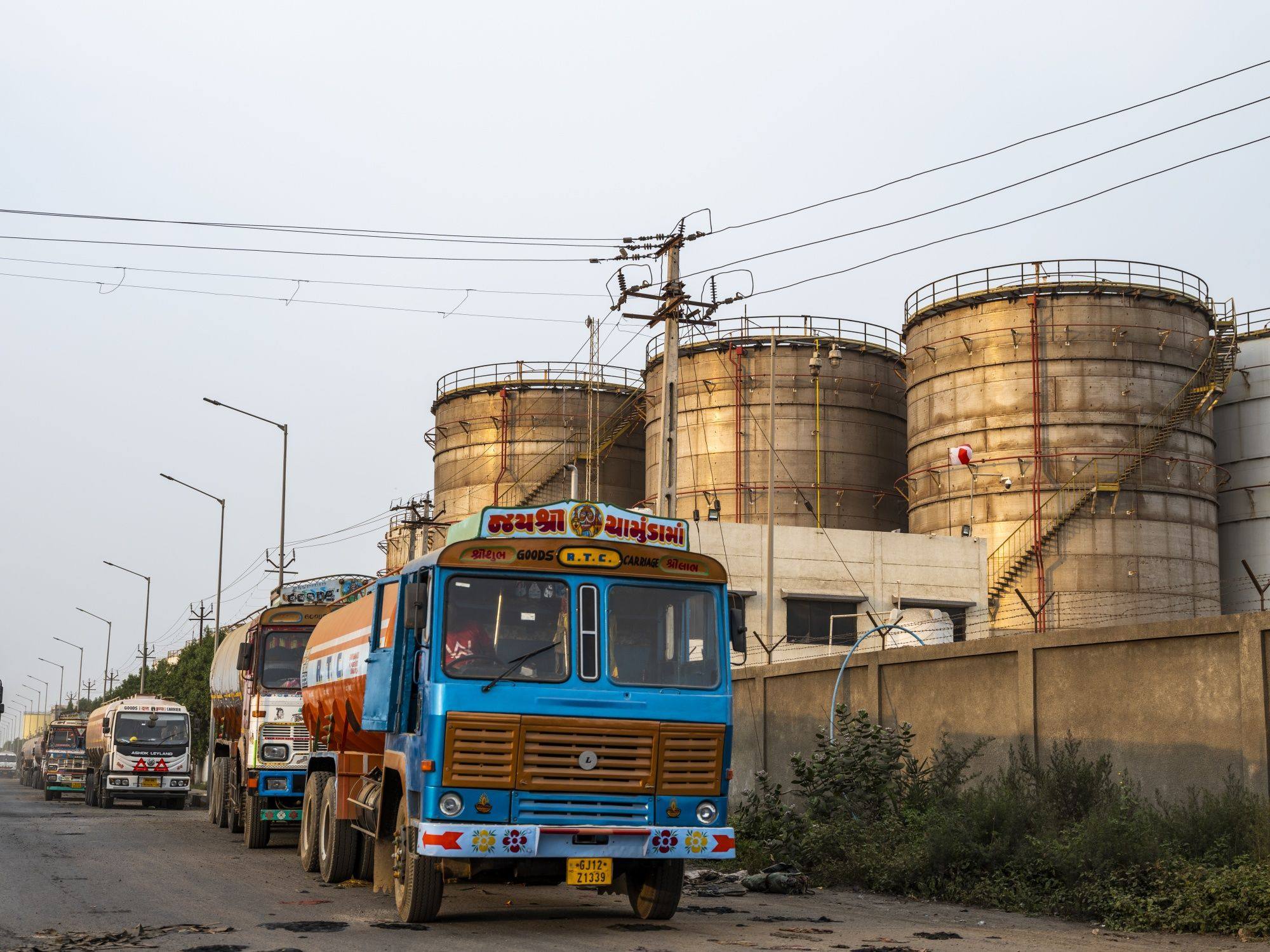 First-quarter private consumption climbed 25.9 per cent from a year ago, while trade, hotels and transport grew 25.7 per cent and investment jumped 20.1 per cent.
But manufacturing, which is vital to create jobs on a scale that will absorb the 12 million young people who flood annually into the workforce, grew by an anaemic 4.8 per cent.
The annual number of non-farm jobs being created now is around 4 million. Real wages are at a record low, with many Indians earning too little to fuel the consumption growth the economy needs to fire on all cylinders, economists say.
India's upturn is likely to continue being weighed down by "a rather weak labour market recovery and quite a benign wage outlook" suggesting "a weak domestic consumption outlook", Kundu said.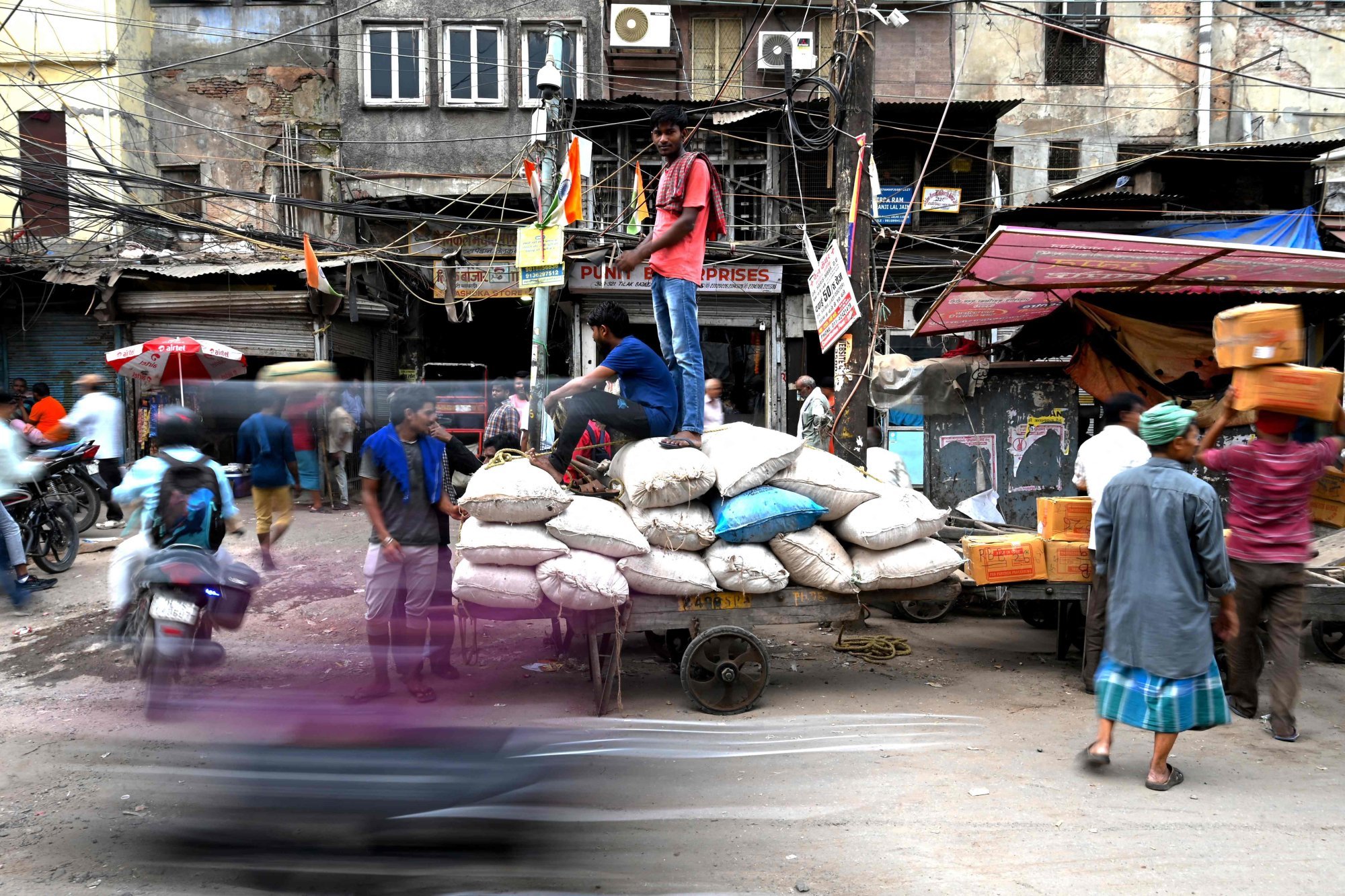 The country's unemployment rate hit a 12-month peak in August of 8.3 per cent, private research firm Centre for Monitoring Indian Economy said, up from 5 per cent five years ago. The August figure excluded the millions of Indians who have already dropped out of the workforce because they have lost hope of getting hired.
India's headline numbers will still make it the fastest-expanding major economy this year and economists have forecast about 6.3 per cent growth next year, with expansion continuing at that level in coming years.
The McKinsey consultancy, though, in a 2020 report estimated the economy would need to grow by 8.0 to 8.5 per cent annually to supply enough jobs. Otherwise, "India risks a decade of stagnating incomes and quality of life", it said.
The underlying growth trajectory is even less favourable than the headline figures.
T. N. Ninan, a respected economic pundit in India, said growth over a five-year period from the pre-Covid year of 2019 would have averaged 3.6 per cent, making it the slowest five-year spell since the 1970s when former prime minister Indira Gandhi was in power and growth hovered at just under 2 per cent.
And higher growth may not necessarily result in greater social well-being, and distributing wealth and reducing economic inequality are key, but India fares badly on this score.
The government Competitiveness Roadmap for India@100 report released in August showed inequality in the country had "significantly increased" since 2000.
India scored low marks in almost all social progress categories in the report – a development road map for the country's 100th independence anniversary – and ranked 135th out of 163 nations on equal opportunities for quality education and 145th for quality healthcare access.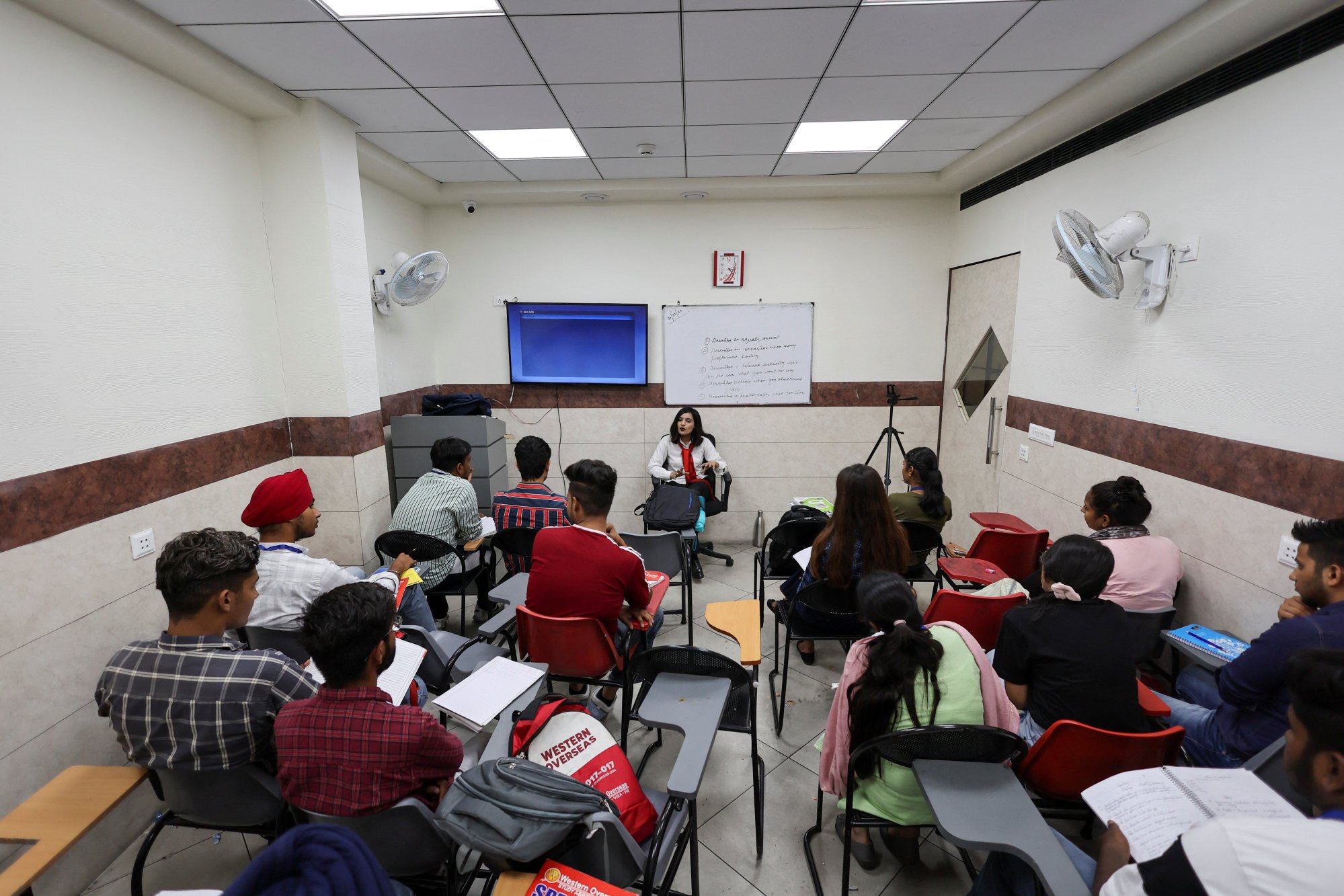 "While poverty has fallen, inequality has significantly increased, especially since 2000. This trend has been in contrast with the dynamics globally and in other emerging economies," it said.
India also fell for a second straight year on the UN Human Development Index 2022 released last week, slipping a notch to 132 out of 191 countries. China was 79th on the composite index of health, education and income.
India's index standing "is roughly where China's was at the turn of the century, i.e. a lag of about two decades. The distance that separates India from its primary strategic rival is now so large on so many fronts that the two countries are, effectively, in different orbits", Ninan said.
The pundit added India could consider broadening the "primary objectives to take in more than just economic growth … [as] its indicators on health and education do not show the greatest improvement".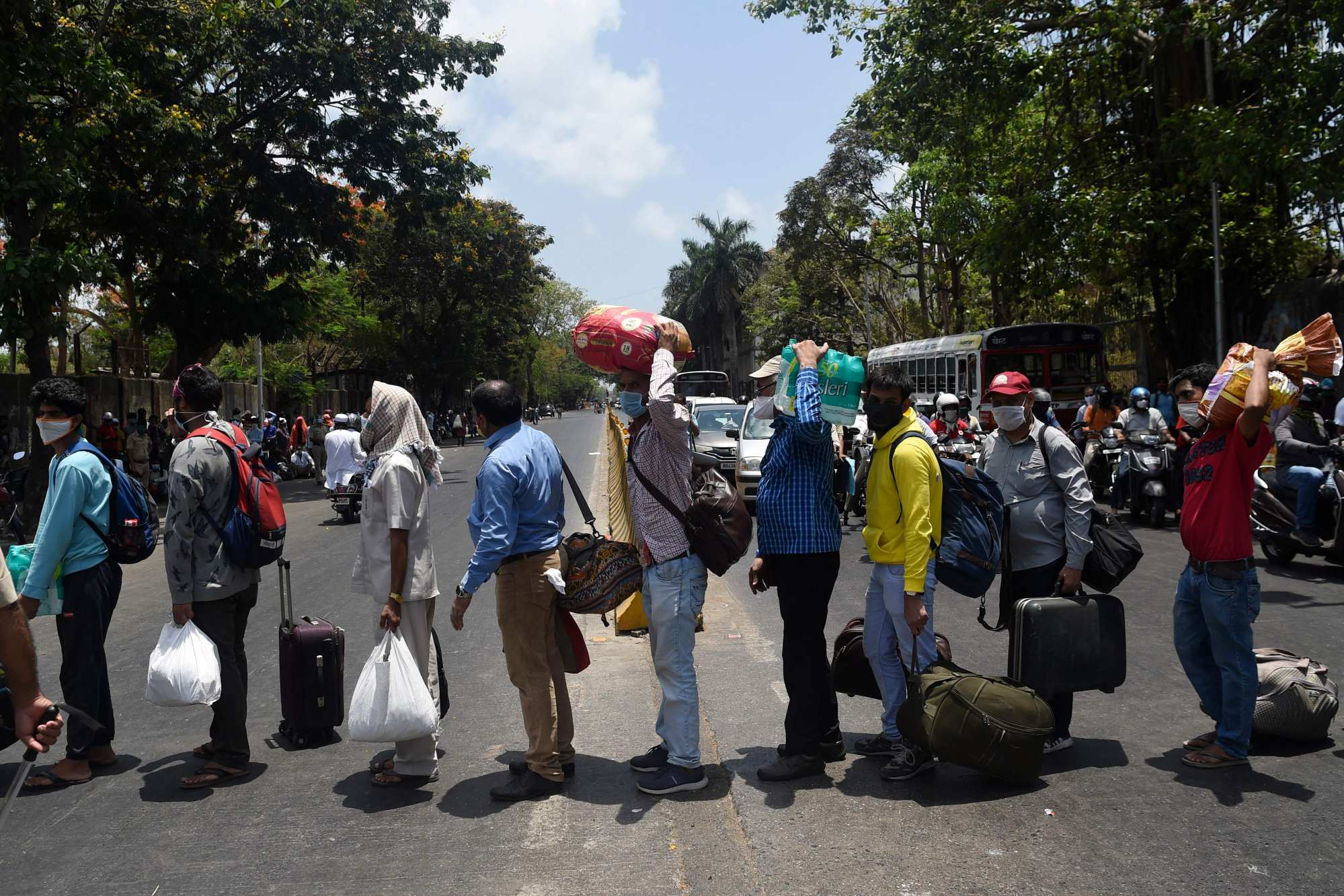 Economists say the government focuses too much on public spending for physical infrastructure and doesn't allocate enough for social infrastructure.
"India now has one of the world's highest youth unemployment and highest inequality [rates] and life expectancy is three years below Bangladesh's," noted Kaushik Basu, a former chief government economic adviser.
Still, with general elections only two years away, there are signs the government could be getting the message on the urgency to address inequality.
Keeping a lid on inflation was a priority, but not as "red-lettered" a goal as creating jobs and ensuring "equitable wealth distribution", finance minister Sitharaman said last week.