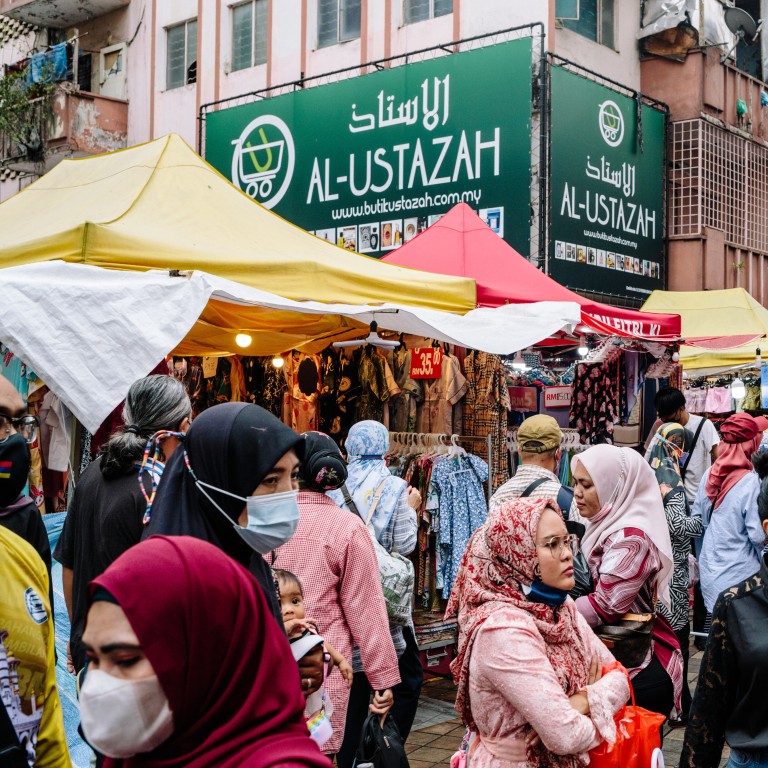 Malaysia's economy doing fine, despite top trade partner China's zero-Covid fallout and war in Ukraine: analysts
China is Malaysia's largest trading partner, accounting for 18.9 per cent of total trade; bilateral trade growing, but Malaysia's global trade is stronger
Diversified trading partners, supply chain helped; many economists think recession will not hit Malaysia and it can also weather Ukraine war storm
Beijing's zero-Covid policy and troubles in the property market have had a "manageable" impact on the economy of Malaysia, whose largest trading partner is China, economists say.
"At first, we thought it would hit us hard as it is Malaysia's largest trading partner, accounting for 18.9 per cent of our total trade, 15.9 per cent of our exports and 32 per cent of imports," said Lee Heng Guie, executive director of the Kuala Lumpur-based Socio-Economic Research Centre (SERC).
But, he added, China's economic slowdown and its impact on Malaysia "is still quite manageable", as the country had diversified its supply chain and avoided relying heavily on China. Additionally, Malaysia's exports to China had held up well. "That helped mitigate the downturn in China," Lee said.
Yeah Kim Leng, economics professor at Sunway University, said the Chinese economic slowdown had "caused a softening of Malaysia's trade with China" this year.
"Nevertheless, bilateral trade between
Malaysia
and its largest trading partner continues to expand, albeit slower compared (to) Malaysia's overall trade performance," Yeah added.
The total value of Malaysia's exports to China in the first half of this year grew by 9.1 per cent from the same half in the previous year.
By contrast, Malaysia's total exports to the world surged by 21 per cent. Likewise, Malaysia's imports from China expanded by 13.7 per cent while imports from the world grew by 25.4 per cent, Yeah said.
Countries in the region are also eagerly anticipating an influx of Chinese visitors to boost the
tourism
sector which was hit hard by the prolonged pandemic, said Yeah.
In 2021, Malaysia recorded US$178.6 billion in trade with China, an increase of 34.5 per cent compared to the previous year.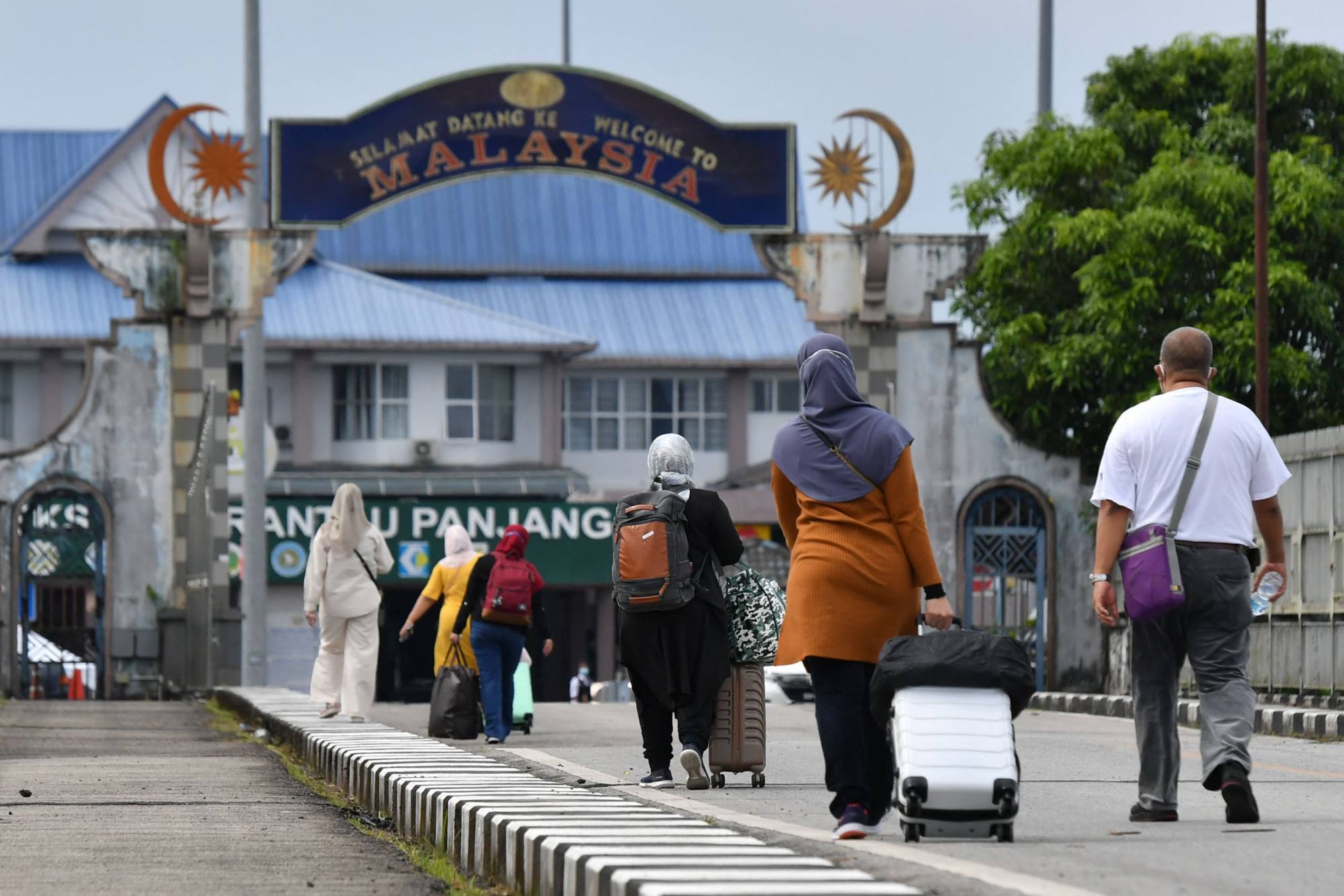 In the first half of 2022, Malaysia recorded 87.4 billion ringgit (US$19 billion) of foreign direct investments (FDIs) of which 48.6 billion ringgit, or 55.61 per cent, came from China.
SERC's economist Lee was hopeful that China's strict Covid-19 policy will be moderated after the twice-a-decade Communist Party Congress starting on October 16 concludes. It is expected to last for a week.
"It is very disruptive to have this (Covid-19) policy of opening and closing the economy," he said.
Many economists think Malaysia will not go into recession next year and is capable of weathering the storm linked to Russia's invasion of Ukraine, which has led to economic slowdowns in many nations.
Lee forecast Malaysia's 2023 GDP growth to be slower than this year's official target of 5.3-6.3 per cent. "I project next year to grow at 4.1 per cent," said Lee.
Abdul Wahid Omar, chairman of Bursa Malaysia, the country's stock exchange, said on Wednesday that Malaysia is "not likely to get into a recession".
"Within our globalised world, supply chains have been under pressure as economies begin to return to normal. US-China trade tensions and the Ukraine-Russia conflict have also caused commodity prices and logistics costs to skyrocket," he said.
Wahid said these in turn were causing high inflationary pressures globally forcing central banks to tighten monetary policies to rein in inflation, China being the exception. This was likely to cause economic slowdowns and potentially recession in some countries next year.
"Malaysia, however, is not likely to get into a recession. Apart from the benefit of pragmatic and responsive policies, it is also because Malaysia has over the years diversified the structure of the economy to be less dependent on commodities," Wahid added.
"The agriculture and mining sectors now contribute only 14 per cent to Malaysia's GDP (based on 2021 data) with the services sector contributing 57 per cent and manufacturing sector contributing 24.3 per cent to GDP."
He said the diversity of trading partners, where Malaysia was not too dependent on one particular country, would add to its economic resilience.
One very important factor contributing to that is the strength and stability of the financial system, Wahid noted.
He said banks were also fulfilling their intermediation role by mobilising funds to productive sectors of the economy.
However, the EU's energy crisis is likely to trigger an economic slowdown in the region and dampen global growth and imports from Malaysia and other export-dependent countries, said Sunway University's Yeah.
The energy crisis will also result in high world crude oil and gas prices being sustained. "High energy prices are causing a debilitating inflationary impact on Asian economies, especially those dependent on energy imports," he said, adding that its impact on Malaysia would not be "too significant".
The EU market accounts for 9.1 per cent of Malaysia's exports and 8.5 per cent of its imports. Therefore, the bloc's weakening economy will have an impact on Malaysia's trade performance, said Yeah, but not too much.
"However, given the highly integrated global economy, the resultant synchronised slowdown will knock the winds out of Malaysia's double digit trade boom," he added.