Thailand
Get more with myNEWS
A personalised news feed of stories that matter to you
Learn more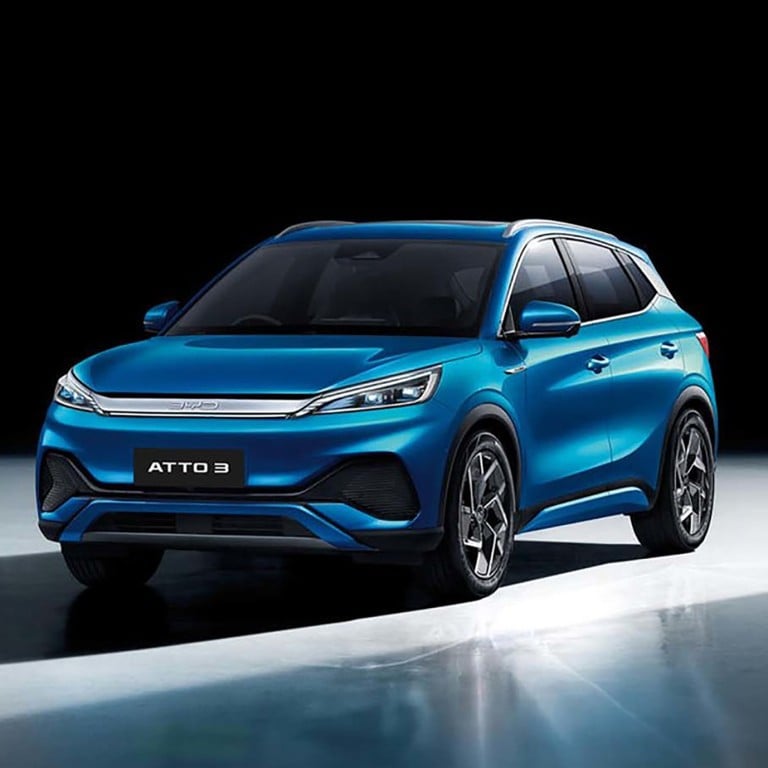 China's BYD to launch new SUV in Thailand, in effort to spark the country's electric car market
One Thai automotive journalist believes BYD's launch of the Atto 3 next month will transform the image of Chinese car brands in Thailand
BYD recently overtook Tesla as the world's largest EV brand, selling 641,000 vehicles in the first six months of 2022 compared to Tesla's 564,000
More than 3,600 new EVs were registered in the first seven months of this year, taking the total registration to more than 7,600 vehicles, compared to 3,100 vehicles during the same time last year or a 142 per cent increase, said Federation of Thai Industries' vice-chairman and spokesman for the group's automotive club Surapong Paisitpatanapong
MG along with
Great Wall Motor
(GWM), which launched the ultra popular Ora Good Cat last year occupy more than half of the EV market share, with virtually no rivals. The mainland firms achieved this status, despite a chip shortage, a fallout of the
Russia-Ukraine war
, that led to delayed deliveries by many EV makers this year.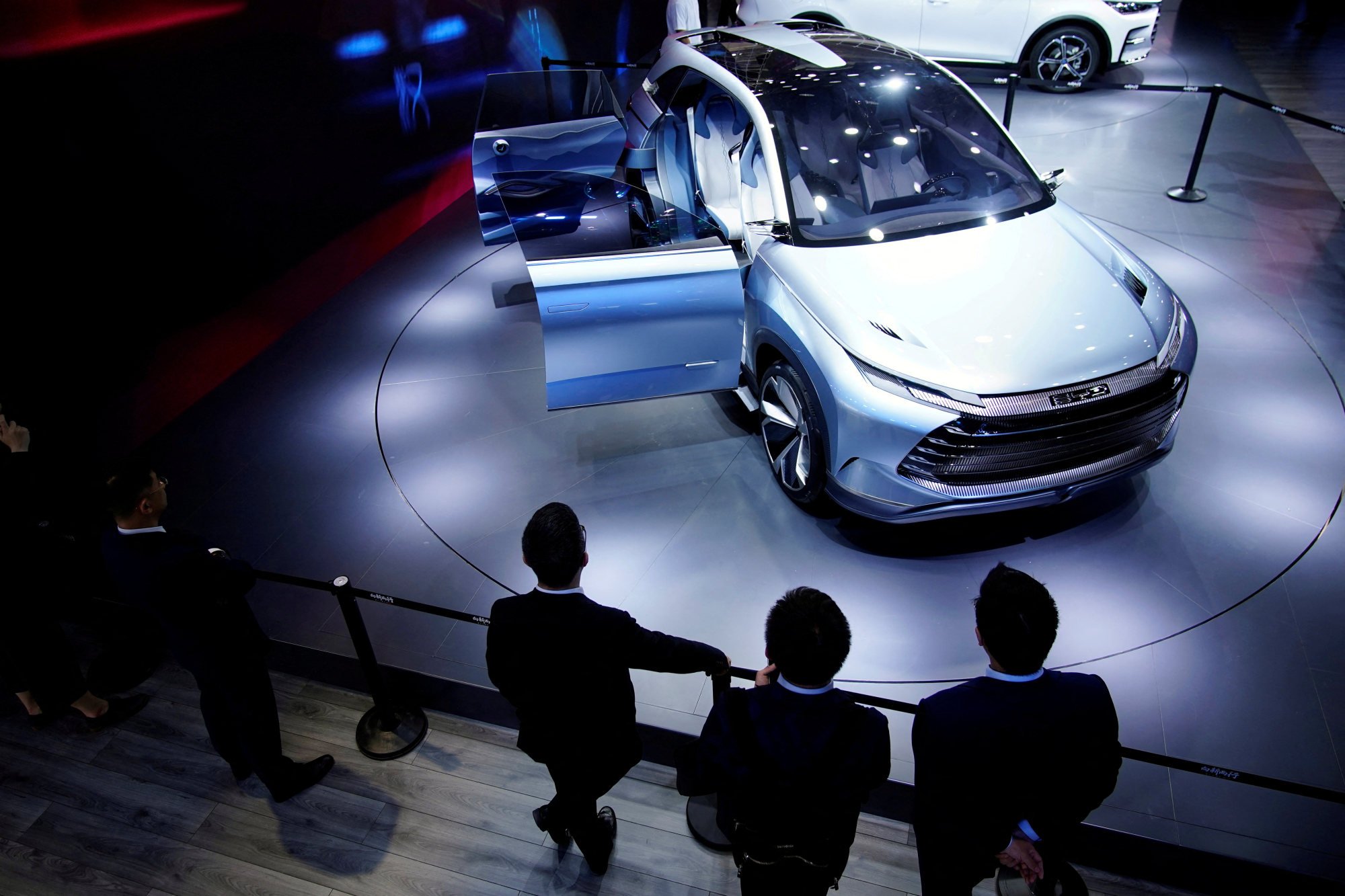 In July, GWM said more than 2,200 Ora Good Cats were on the delivery waiting list in Thailand, with GWM having already delivered about 2,500 vehicles since their launch in October 2021.
But the entrance of BYD, or Build Your Dreams, the world's largest electric vehicle brand, is expected to alter MG and GWM's positions as market leaders.
Thai consumers have also been hyped by a potential
Tesla
launch in Thailand. The company began recruiting local sales staff, as well as public policy and operations workers in its first official move in the country despite showing no clear timeline when it will begin operating.
Competition between BYD and Tesla is already tense globally. The Chinese brand recently overtook the American firm as the world's largest EV brand, selling 641,000 vehicles in the first six months of this year compared to Tesla's 564,000.
"I don't think BYD would be in the same pricing segment as the Tesla in Thailand," said Nithi, adding that an imported Tesla at the moment costs about 2 million baht (US$54,000), placing it in the high-end automobile market.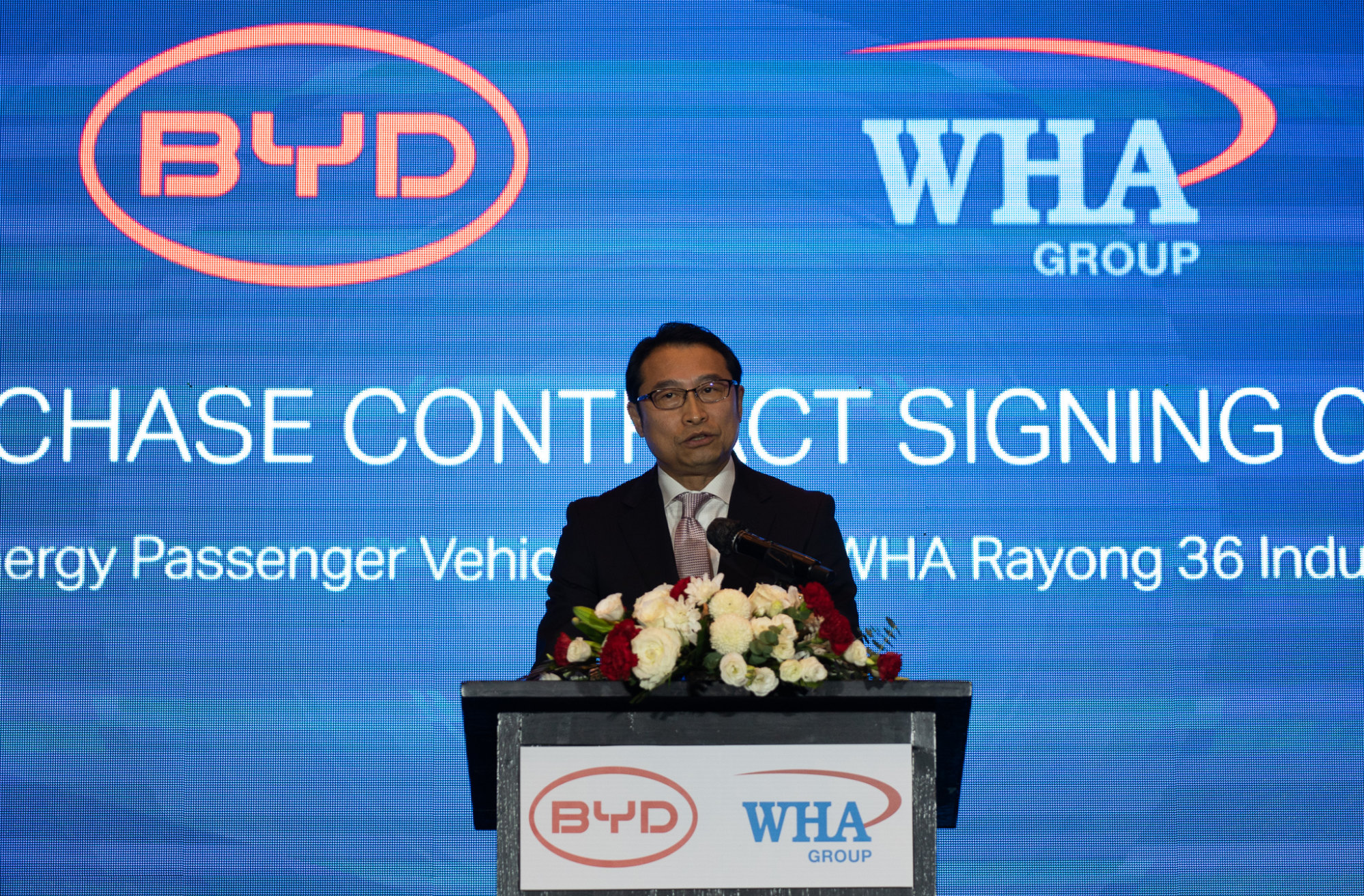 Thai government promotes use of electric vehicles
BYD this month also signed a
land purchase agreement with facilities provider WHA Group
in the eastern Rayong province, part of the Eastern Economic Corridor, and home to the country's EV cluster, which is still in the works. The investment is one of the largest by any Chinese firm in Thailand. The BYD plant will be operational by 2024 with an annual capacity of 150,000 vehicles, almost double GWM's Thailand plant, which opened in 2021.
Thailand,
Asean
's largest automotive manufacturer is placing itself at the forefront of the EV shift in the region. The country is subsidising EVs up to 150,000 baht (US$4,061) per vehicle and has lowered the tax on electric cars from 8 per cent to 2 per cent to attract local production. The tax incentive is part of a requirement that a manufacturer produces, in Thailand, the same number of vehicles they import within 2024.
"Thailand has established itself as the regional leader in auto exports so it only makes sense that EV manufacturers would look to base themselves there," James Guild, an adjunct fellow at S Rajaratnam School of International Studies said.
Guild added that with big players like Thailand's energy giant PTT getting into the EV game, there is real political and economic support for the industry's development.
In recent weeks, Chinese firm Hozon New Energy Automobile launched the Neta V, the latest EV model that is expected to be produced domestically from 2024 onwards by Horizon Plus, a joint venture formed by the PTT-backed Arun Plus and
Foxconn
.
Horizon Plus will also support the EV production, battery supply chain and charging stations in Thailand in its efforts to expand the EV ecosystem here.
Economic think tank TTB Analytics expected 10,000 battery electric vehicles to be sold in Thailand this year, a 500 per cent growth year on year. Factors like popularity and affordability particularly of Chinese EVs and high energy prices will help people make easier decisions, it said.
Assistant Professor Puree Sirasoontorn from the faculty of economics at Thammasat University said with the pricing of Chinese EVs, the Thai middle class will spur Thailand's low carbon ambition.
This leaves out vehicles in the services segment like buses or taxis which should be included as part of Thailand's 30@30 EV production policy, she said. The plan aims that 30 per cent of all domestic vehicle production will be zero emission by 2030.
"With the current economic situation, it is difficult to convince consumers to get a new vehicle, much less to decide to get an EV," said Puree.
The NETA V at about half a million baht (US$13,500) is relatively low compared to the Ora Good Cat's starting price of 828,500 baht (US$22,385).
Toyota
became the first Japanese carmaker to sign a subsidy deal with the Thai government and is reportedly planning to launch the battery electric vehicle bZ4X with observers expecting it to be more expensive than Chinese EV products.
"However, I don't see Chinese EVs being priced any lower in future, given higher market competition, because it could affect reputation and image among the Thai middle class," said Puree.