Pakistan
Get more with myNEWS
A personalised news feed of stories that matter to you
Learn more
Indebted to China, flood-ravaged Pakistan's finance minister quits while trying to secure bailout terms
Miftah Ismail's resignation came after Pakistan received assurances of financial help from the IMF and World Bank to prevent its economy from sinking
Pakistan is dealing with an enormous debt burden which has been exacerbated by the devastating floods that displaced more than 33 million people
Flood-ravaged Pakistan's economic spiral continues to worsen, with the man in charge of overseeing the country's finances abruptly quitting on Sunday.
Miftah Ismail's resignation as finance minister came soon after
Pakistan
received assurances of financial help from the International Monetary Fund (
IMF
) and World Bank (
WB
) to prevent its economy from sinking.
Karachi-based economist Najam Ali said he expected business activity in Pakistan to "suffer a lot in the current year with major damage to the transport and communication infrastructure."
Pakistan is dealing with an enormous debt burden which has been exacerbated by the
devastating floods
that engulfed large swathes of the country and displaced more than 33 million people this month.
Economic activities in the affected areas are likely to remain subdued, Ali said, leading to disruptions in demand and supply for various goods and commodities, which will "eventually result in cost push inflation, particularly in food items".
The services sector in general, and retail and trade activities in particular, are also likely to suffer in the near term, said Ali, who is the CEO of Next Capital, a Karachi-based financial services firm.
In the medium to long term, business activity in Pakistan would be "driven by reconstruction of infrastructure, rebuilding of the flood-affected areas, and movement towards normal lifestyles by the displaced people," he told This Week In Asia.
The head of Pakistan's planning ministry over the weekend loosely estimated the scale of economic losses arising from the floods at
US
$30 billion, and said the impact of the floods could see gross domestic product (GDP) growth wither to 2-2.3 per cent.
Following the monsoon floods, the Manila-based Asian Development Bank (ADB) on Wednesday slashed its growth forecast for Pakistan's GDP to 3.5 per cent from 4.5 per cent in the financial year up to June 2023, compared to six per cent in the previous 12 months.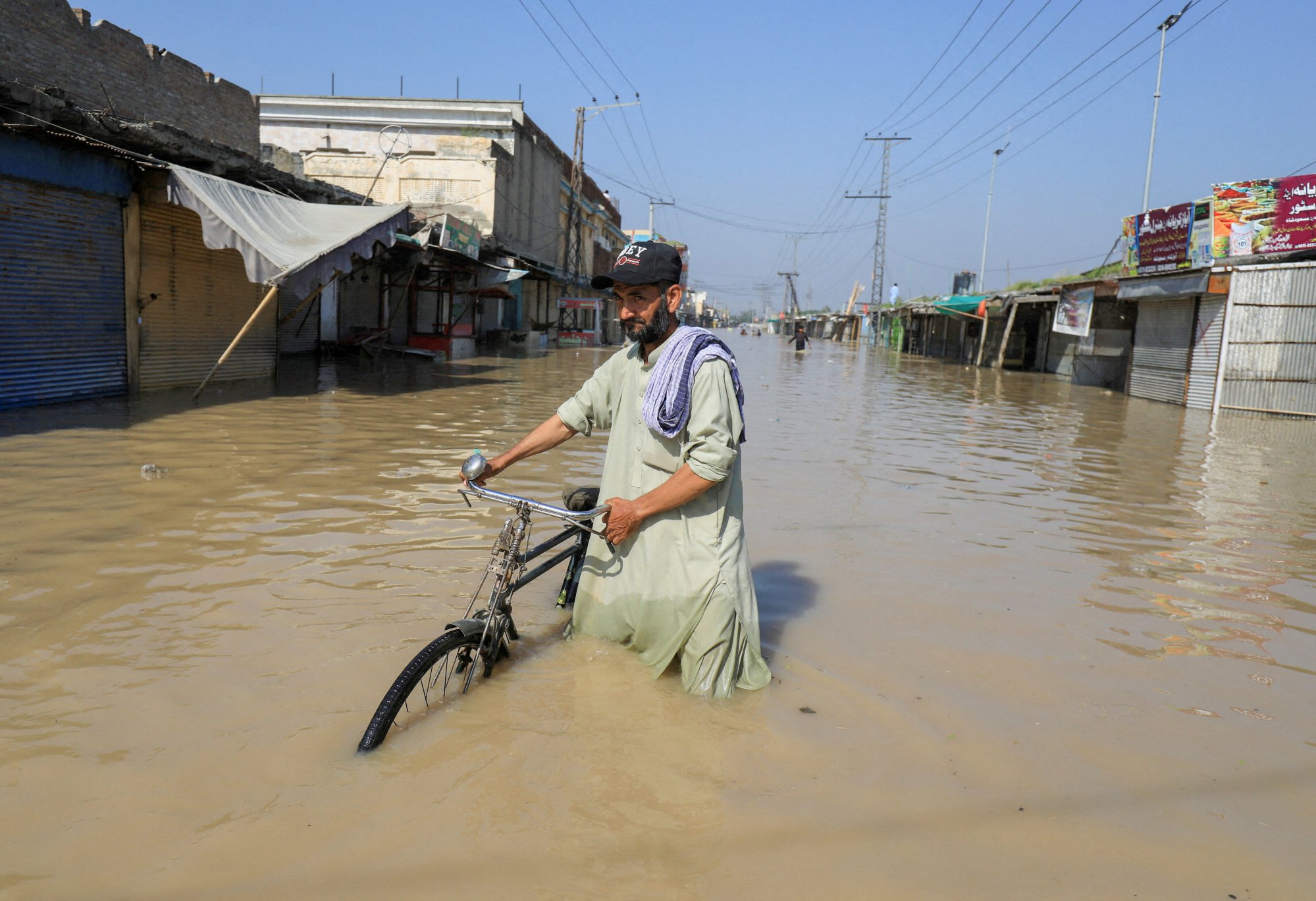 The WB's vice-president for Asia, Martin Raiser, on Saturday said the Washington-based lender would immediately repurpose US$2 billion in funds from existing projects in Pakistan to "support urgent needs in health, food, shelter, rehabilitation and cash transfers."
In a live television interview on Friday, Ismail said the IMF had agreed in principle to soften the austere terms of its US$7 billion lending programme to Pakistan.
Frozen since March because the previous administration reneged on its commitments, the 2019 IMF programme was reinstated in August after Islamabad withdrew subsidies on fuel and energy to avoid default on its international payments.
The move sent consumer price inflation soaring to above 27 per cent in August, making the government deeply unpopular – for which Ismail has paid the price.
The value of the Pakistani rupee has continued to yo-yo by more than 10 per cent in value, despite the release of $US1.1 billion in funding earlier this month.
After meeting Prime Minister Shehbaz Sharif in New York on Thursday, the fund's managing director Kristalina Georgieva said the IMF "will continue to support Pakistan under the current programme to help ease the pain of the Pakistani people."
Sharif asked the IMF chief to accelerate the release of around US$3 billion in loans currently expected to be released in tranches up to June 2023, the outgoing finance minister said.
Ismail said IMF officials "understood our point and practically said yes" for the conditions of the $US7 billion programme to be relaxed "keeping in view the situation".
Formal discussions will take place in early October, he said.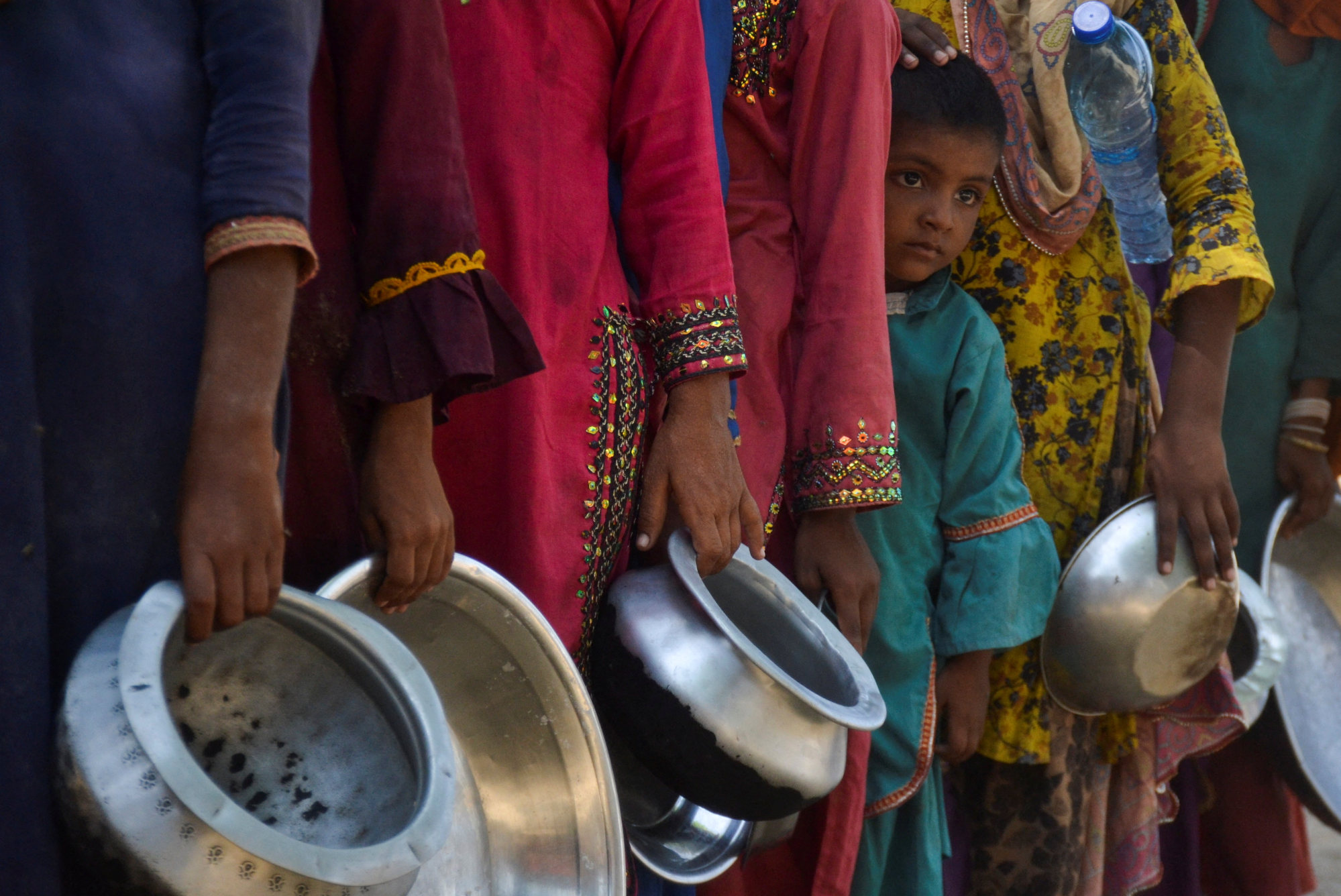 However, Pakistan has no plans to seek the rescheduling of its commercial borrowings, including the scheduled repayment of a $US1 billion Eurobond in December.
"We are neither seeking, nor do we need, any relief from commercial banks or Eurobond creditors," Ismail said, adding: "We have been servicing all our commercial debt and will continue to do so."
His successor Ishaq Dar will assume charge as Pakistan's finance minister on Tuesday for the fourth time in 25 years.
Dar's first job will be to pursue a short-term moratorium on Pakistan's loan repayments to its major creditors, the multilateral Paris Club and China.
In an interview with Bloomberg TV on Friday, Sharif said he had spoken to world leaders about debt relief on the sidelines of the ongoing
United Nations
General Assembly.
Pakistan would not be able to stand on its feet "unless we get substantial relief," Sharif added.
Islamabad is expected to repay $US1.1 billion of its US$9.7 billion debt to the Paris Club by the end of the year.
If the Paris Club agrees, Sharif said he would talk to its largest bilateral creditor, close ally
China
, which it owes $US14.5 billion, or about 30 per cent of its international debt.
Beijing rolled over two loans collectively worth US$4.2 billion to Pakistan in March and June, respectively, helping to keep its close ally's economy afloat long during negotiations with the IMF.
Having briefly met with President
Xi Jinping
on the sidelines of the Shanghai Cooperation Organisation in Samarkand, Uzbekistan on September 16, Sharif said he planned to visit China in October to press his country's case for financial help. Stepping down as finance minister will not change Sharif's China plans, but Dar will most likely accompany him, if and when he goes.
Pakistani officials and analysts fear that the floods' impact would be far greater than the 1 per cent loss in GDP growth forecast by the ADB.