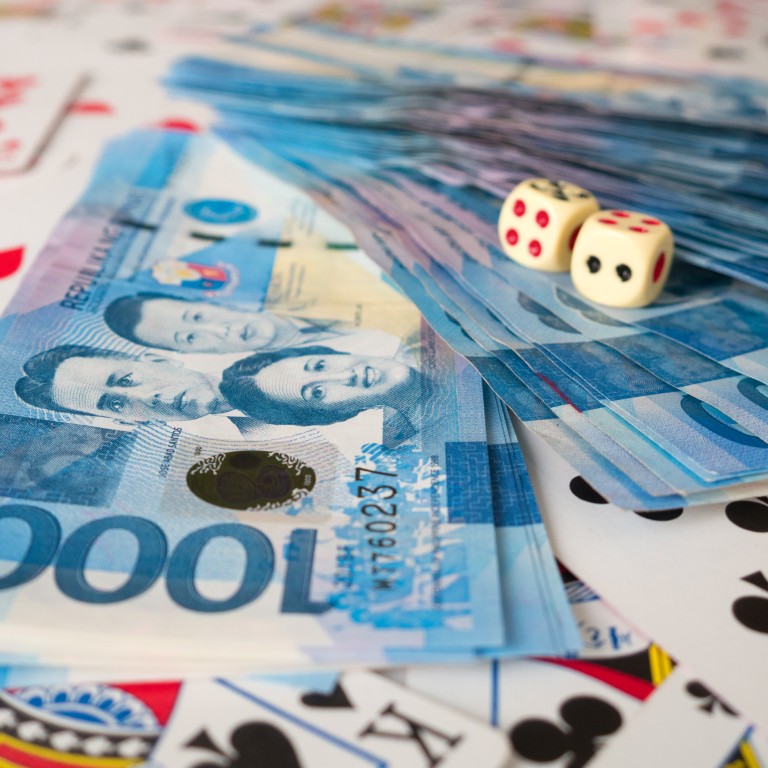 'Self deport': China staff made to leave Philippines in Pogo gambling crackdown
Six Chinese employees of online gambling sector were this week escorted to a flight home, while thousands more illegal workers may also face deportation
But while crime, including murder and kidnapping, is rife in the industry, some business leaders worry any shutdown may affect the economy
Six undocumented Chinese nationals working in the
Philippines
' increasingly controversial online gaming industry were made to "self-deport" to their home city of Wuhan this week, officials said, as debate continued to rage among policymakers on the sector's future.
More senators have called for the shutdown of all Philippine Offshore Gaming Operators (Pogos) because of rampant
criminal activities
associated with the online gambling industry operating in the Philippines for customers abroad.
Those crimes include murders, shoot-outs, kidnapping, torture and money-laundering, as well as the illegal use of policemen and private security agency personnel as "bodyguards" by Pogo operators and their families.
However, a prominent group for businesses, the Philippine Chamber of Commerce and Industry, has urged caution. Its president George Barcelon told senators on October 11 that a sudden complete shutdown would send ripples through the Philippine economy.
On Wednesday, finance undersecretary Cielo Magno told lawmakers that a total Pogo shutdown would result in nearly 65 billion pesos (US$1.1 billion) worth of losses in terms of rental income, revenue and personal consumption by Pogo employees.
However, she also said that Pogo-related crimes would directly impact foreign direct investments, explaining that "one crime incidence in every 100,000 population can result in a GDP decline of one per cent".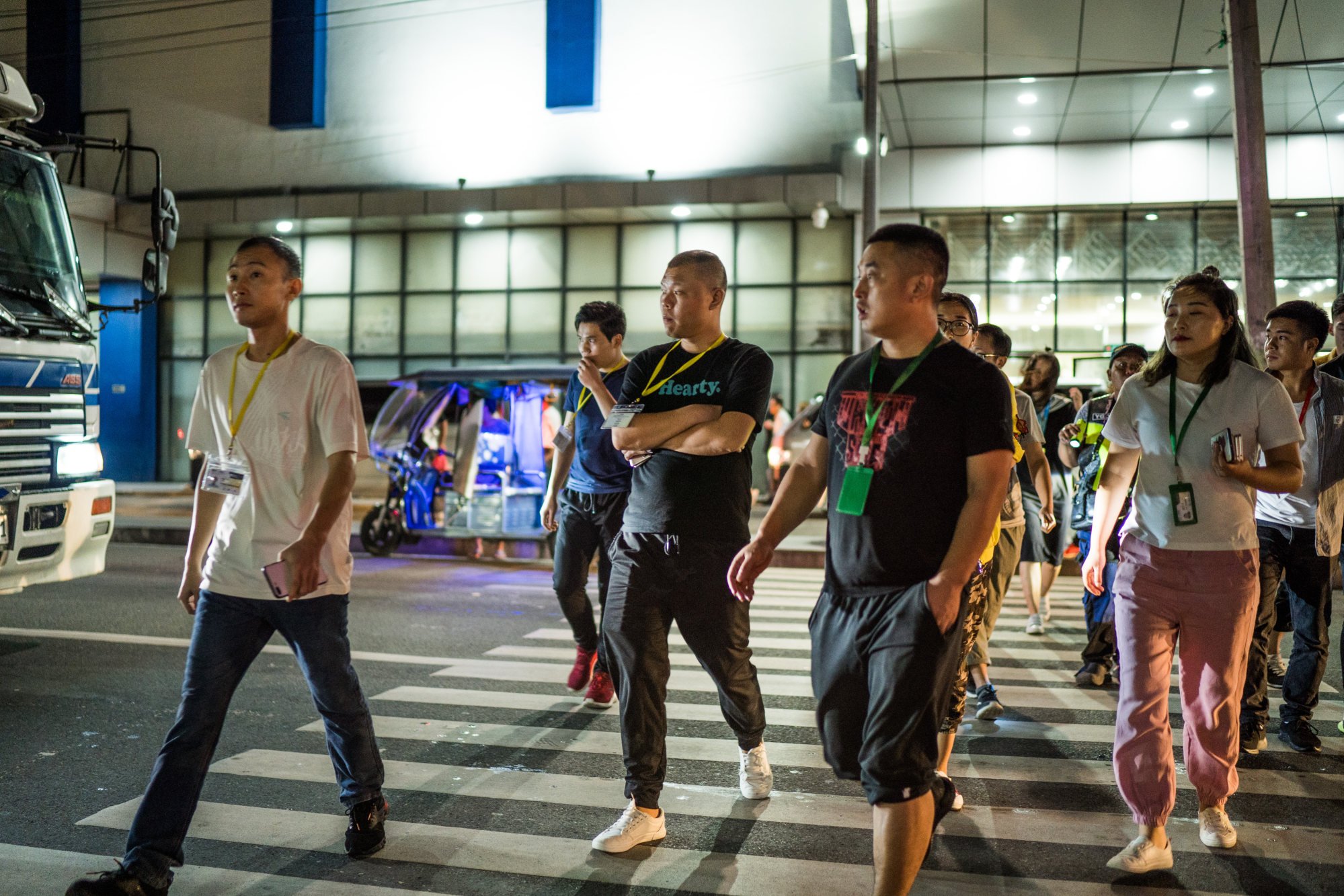 Last month David Leechiu, the CEO of Leechiu Property Consultants, warned that a total ban could wipe out 200 billion pesos (US$3.3 billion) from the economy each year. He suggested that the government first go after
illegal Pogos
, their service providers and workers.
The Department of Justice is understood to be doing this, starting with six Chinese men Immigration Commissioner Norman Tansingco personally escorted to Philippine Airlines flight PR316, bound for Wuhan, on Wednesday. He identified them as Yu Min, 36, Nie Zhengbiao, 31, Gan Xueliang, 29, Xu Yuangang, 25, Qian Jie, 33, and Yang Bin, 23.
Hours earlier, Justice Secretary Jesus Crispin Remulla had announced the government would allow foreign workers of illegal Pogos the option of "self-deportation", where the government would simply cancel their visas and they would have to leave the country within two months at their own expense.
Remulla said around another 400 mainly Chinese nationals with cancelled visas, already detained by the immigration bureau, would be given that option.
But he estimated that because 175 more Pogos had been identified as illegal and shut down, the number of illegal workers who have to leave the country
could be around 40,000
.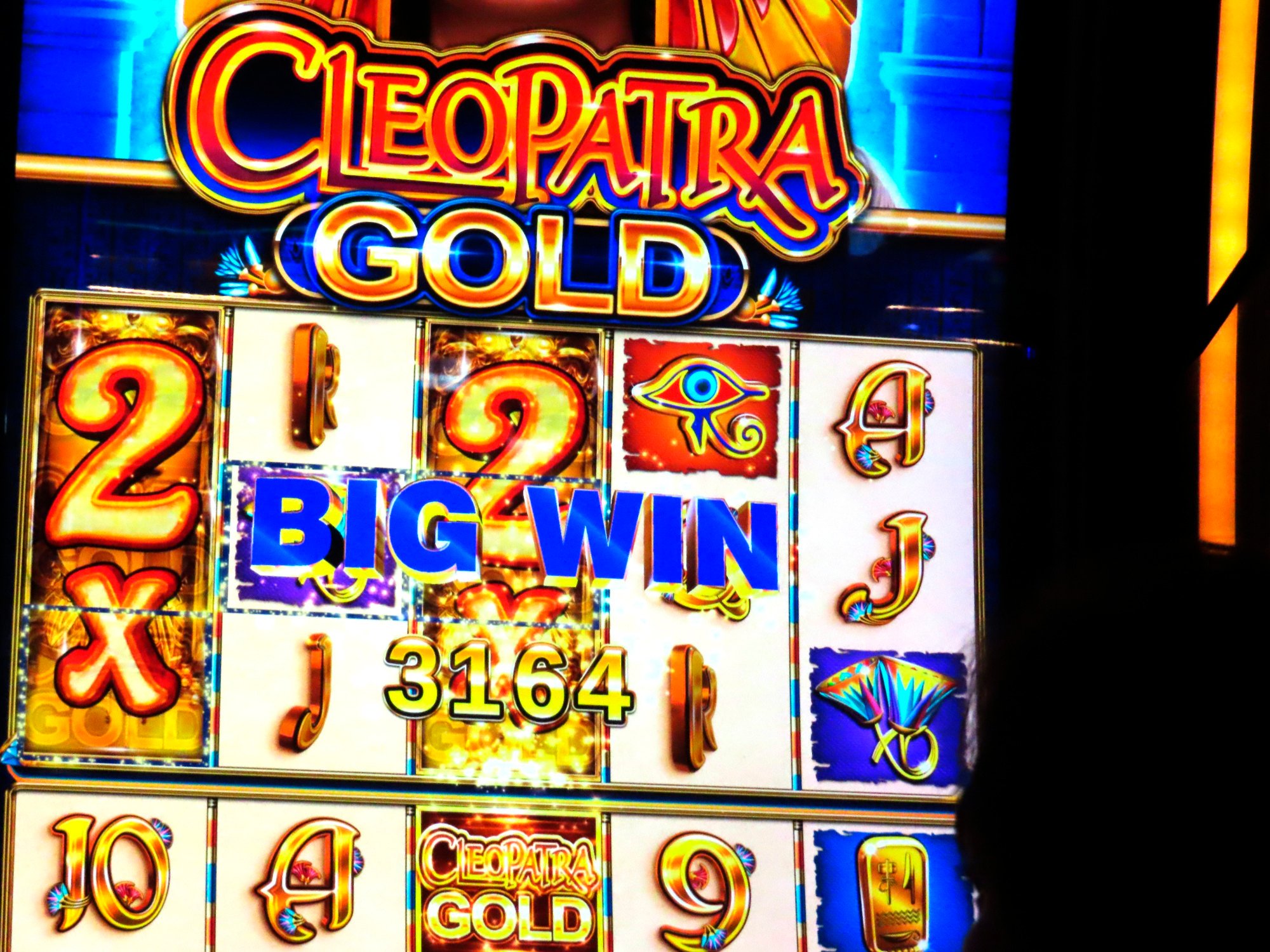 As part of the crackdown on criminal activities associated with the industry, lawmakers told police to ensure officers and personnel of private security agencies would no longer be used as personal bodyguards for Pogo operators and their families.
In July, two apparently warring Chinese nationals had a shoot-out with their police and private security bodyguards in Marina Bay, an apartment building near the Entertainment City complex in the city of Parañaque, a few miles from Manila.
Two Chinese citizens died while four others, with 17 police and private security guards, fled the scene.
The incident prompted Rodolfo Azurin, chief of the nation's police force, to look into the number of "protective agents" from private security agencies and police officers working as bodyguards for Pogo operators "in the wake of reports of alleged participation of some licensed protective agents in violent incidents involving their protectees".
Their use in crime was noted as early as December 2019, when two abducted Chinese nationals were rescued by police from a Filipino security guard, Saturnino Matias, who said he had "no idea" he was guarding two kidnap-for-ransom victims because they spoke in Chinese.
This practice of using policemen and security guards as personal bodyguards has been stopped on the orders of Azurin, said Brigadier General Jonnel Estomo, who is in charge of police operations in the capital.
"No more," he told This Week In Asia. Azurin "issued this guidance of stopping the practice on October 8", he said, adding that a group of 35 police officers, as well as private security agency personnel who had no written permission from the authorities to render such services, had been recalled.
Despite the recall, Estomo said no Pogo-linked kidnapping incident had occurred so far this month, after a spike in the previous nine months.
Pogos were also flagged as early as 2020 for money-laundering. Mel Racela, executive director of the government's Anti-Money Laundering Council (AMLC), told senators in February that year that Pogos posed "an increasing level of threat" in terms of money-laundering and other fraudulent activities with "a high number of unregulated or unsupervised service providers (SPs)".
Racela pointed out that Pogos contributed very little to the country's total economy since, based on their records, the combined inflow and outflow of funds only amounted to 54 billion pesos (US$915 million), but net inflow was only around seven billion pesos (US$118 million).
He said that "comparing this to our 18.6 trillion (US$315 billion) pesos economy" the 54 billion represented less than a third, adding that "if we use the net inflow of seven billion, this represents only 0.04 per cent".
Senator Grace Poe concluded on October 11 that "it's overwhelming – the benefits [of Pogos are] outweighed by negative consequences". She quoted National Economic and Development authority undersecretary Rosemarie Edillon as pointing out that the AMLC had flagged around a quarter, or 14 billion pesos of the 54 billion pesos of all Pogo transactions from 2017 to 2019, as "suspicious".
Poe also noted that "their job is to promote gambling in a country where online gambling is illegal".
On October 10, China's envoy to Manila Huang Xilian took the unprecedented step of paying senators a "courtesy call".
Afterwards, Senate President Juan Miguel Zubiri told the media that China had "blacklisted" his country as a tourist destination for continuing to host Pogos.
The Chinese embassy denied this, calling it "misinformation".
Zubiri countered that it was Huang who had used the word "blacklist".
Senator Win Gatchalian clarified on October 12 the conversation with envoy Huang. "What we gathered is that they can employ blacklisting mechanisms to countries that have online gambling or Pogo activities. And through our research through the internet, we found out that there are such moves from China to blacklist these countries and to not allow their citizens to go to countries to engage in online gambling. That's quite clear."
Although Beijing bans gambling, there are many online gambling clients in mainland China.
Gatchalian also said that Huang had emphasised the social costs of gambling "because he also shared a story that some of their citizens committed suicide" because they were so in debt.
To address that problem, China wants to prevent Chinese people from engaging with online gambling via nations including "the Philippines, Cambodia, Myanmar" and countries outside Southeast Asia too.
But Gatchalian said Huang did not mention any timetable or specific action China would take against the Philippines.
Only President Ferdinand Marcos Jnr can stop Pogo operations. His acting press secretary Cheloy Garafil said on October 12 that "the president is closely monitoring" all Pogo-linked crimes.