Japan
Get more with myNEWS
A personalised news feed of stories that matter to you
Learn more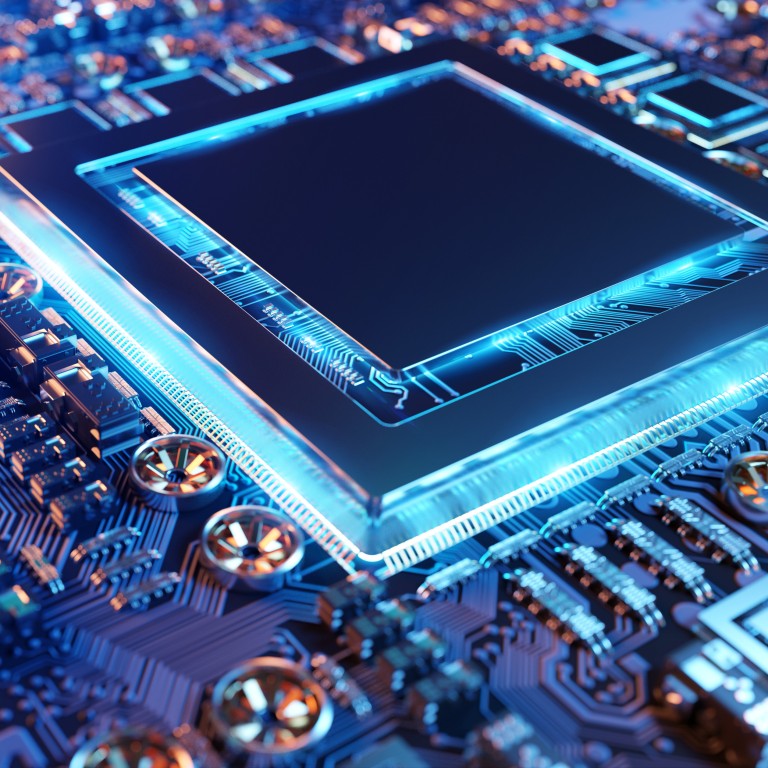 Japan mulls US push to restrict chip exports without harming ties with China
Japan has begun discussions around Washington's request to restrict exports of microchips to China, according to a Nikkei report
China's chip market is worth an estimated US$22 billion dollars, that is why one analyst believes Japanese manufacturers are likely to test the restrictions
Tokyo is expected to prioritise national security over short-term economic gain and heed Washington's calls to restrict exports of its
semiconductors
and manufacturing technology for advanced chips, although an analyst has indicated that firms will test the limits of any new rules set by the
United States
and
Japan
.
With both economic and military tensions rising between Washington and Beijing, the US is understood to have called on its allies to follow its example and tightly limit sales of cutting-edge semiconductors to
China
.
The Nikkei newspaper has reported that Tokyo has opened internal discussions on the best course of action, with officials considering which restrictions imposed by the US can be copied by Japan.
Japanese officials will also monitor the responses of other US allies with advanced chip-manufacturing capabilities, including
South Korea
and
European nations
.
Minister of Trade and Industry Yasutoshi Nishimura confirmed that Japan was examining the US request, telling reporters: "We are in communication with the US and holding hearings with domestic companies based on that."
The restrictions introduced by Washington permit companies to apply for exemptions, the Nikkei reported, but such requests are unlikely to be granted. Companies that contravene the export rules face civil and criminal penalties.
"I am sure Japan will heed what the US is saying," said Kazuto Suzuki, a professor of science and technology policy in the graduate school of public policy at Tokyo University.
"Semiconductors have become a big issue in Japan's relationship with China, but Japanese firms are also under the threat of secondary sanctions from the US if they do not comply," he said.
"But with Japan already under US export constraints, any decision will just be formalising what is already being done," he said. "And I do not believe it will be a big issue for Japanese companies in the semiconductor sector."
Japan produces about 15 per cent of the world's semiconductors but domestic firms are particularly skilled at creating the manufacturing lines for cutting-edge chips. As a result, China has long been an important market.
"The economy and security are very closely intertwined and if Japan lets China buy or build advanced semiconductors, then what are the consequences for us?" Suzuki asked. "These chips will enable China to build better aircraft, missile systems, artificial intelligence and increase the threat to Japan's national security.
"We are happy to buy and sell T-shirts and shoes from China, but we have to be very careful with strategic items like semiconductors," he said.
Suzuki says Japanese firms are likely to have already factored in restrictions on transfers of technology to China because of Beijing's deteriorating relations with much of the rest of the world in recent years and have been looking to "reduce their exposure to China" and find alternative markets.
South Korea and
Taiwan
, which each have a share of about 20 per cent of the global market, are also under pressure to limit sales to Chinese customers, with the move welcomed by US firms, which have been making representations to Washington that unilateral restrictions would only damage domestic firms and benefit their rivals.
Damian Thong, head of Japan Equity Research and a specialist in the semiconductor industry at the Macquarie Group in Tokyo, says Japanese manufacturers are "very concerned" at the US request and are likely to test the restrictions.
"I think the attitude is that all is fair in love, war and business and that Japan may try to stall for a little while," he said.
"The US wants an all-out ban but I think that Japanese companies will look very closely at the rules that are set down and say that they will go right up to the edge of what is acceptable," he added. "If they do that, then they can say they are following the law and they are safe."
Any new limits on exports to Japan will inevitably have an impact on manufacturers' earnings, with the Nikkei quoting an industry group as estimating that the Chinese market for chip production equipment is worth US$22 billion this year, a significant figure that accounts for 22 per cent of the global market.