Singapore looks to 'GST discounts', cash handouts to ease pain of sales tax hike that's set 'to bite'
Finance Minister Lawrence Wong hinted at a 'Valentine's Day present' in this year's budget for Singaporeans struggling with the rising cost of living
The price of chicken rice has gone up and more pain is set to come next year, when the full 2 per cent tax increase will 'start to bite'
Singapore
's squeezed middle-income earners are set to feel the pinch even more this new year, as a tax increase and persistent inflation eat into their salaries while policy interventions focus on "more vulnerable Singaporeans".
For the first time in 15 years, the city state's
goods and services tax (GST) increased
on January 1 – going from 7 per cent to 8 per cent – with a further rise to 9 per cent expected in 2024.
Against a backdrop of heightened inflationary risks – Singapore's core inflation was running at around 5 per cent in November – prime minister-in-waiting
Lawrence Wong
has promised to help Singaporeans struggling with the rising cost of living.
Wong, who is also finance minister, on Tuesday hinted at a "Valentine's Day present" for citizens in this year's budget to be announced on February 14, suggesting new support measures would be introduced.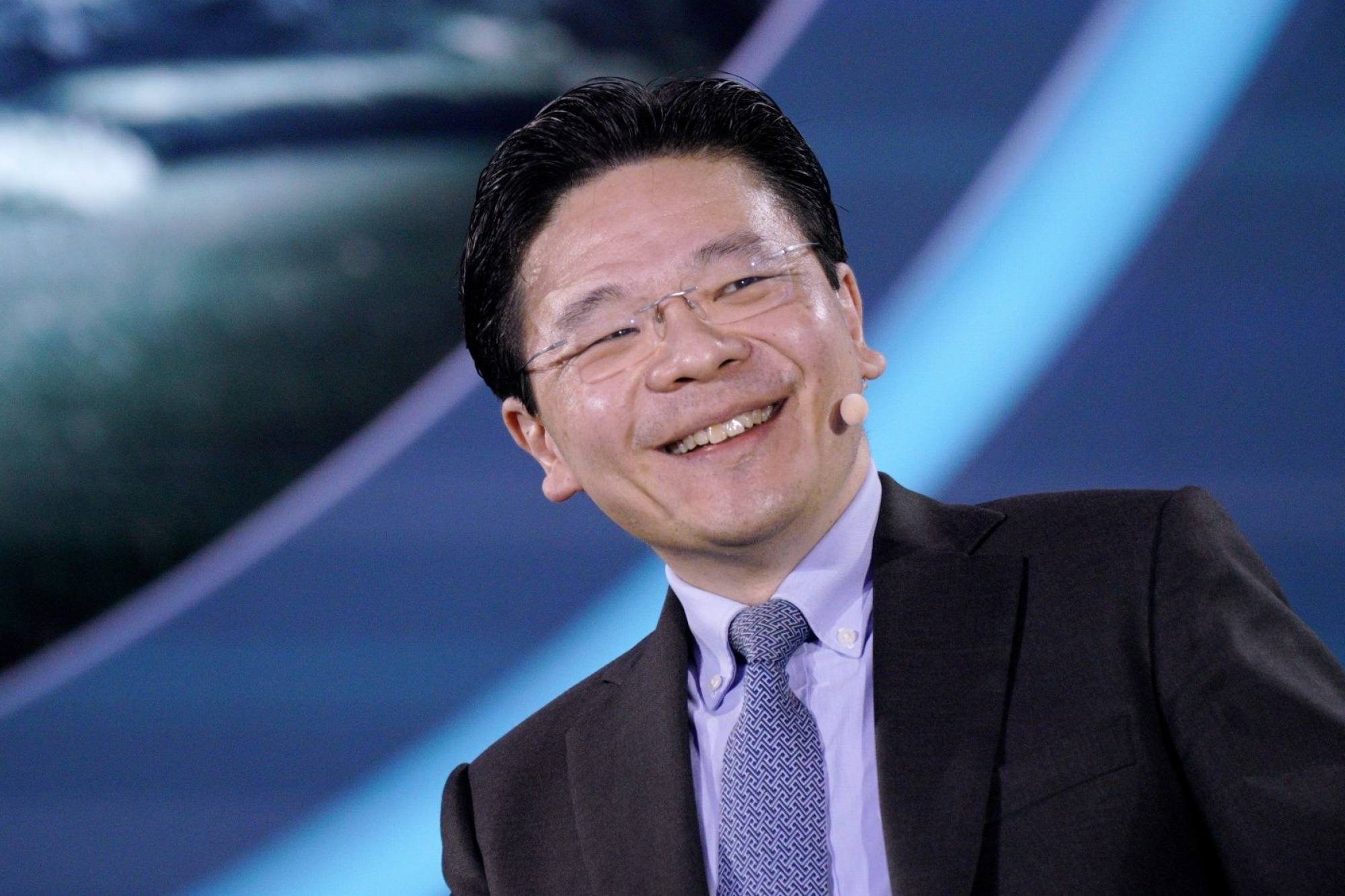 He said the government "recognises the concerns that many people have about cost-of-living issues", adding that officials were looking at additional measures to support the more vulnerable and lower-income groups.
An S$8 billion (US$5.96 billion) Assurance Package announced by the government
in November
to offset the impact of the GST increase includes support for lower-income families and cash handouts – ranging from S$700 to S$1,600 (US$522 to US$1,195) depending on income level and property ownership – for every Singaporean household.
But middle-income earners are likely to face a disproportionate squeeze from the tax increase as they spend a larger portion of their salaries on essentials compared to wealthier people while receiving less in handouts than lower-income groups, said Chua Hak Bin, an economist at Maybank Investment Banking Group.
Middle-income earners were "not the main beneficiary of any policy interventions", said Selena Ling, chief economist at OCBC Bank, noting however that it was lower-income households who spent the most on basic necessities.
"The latest S$300 vouchers will definitely be welcomed by Singaporean households who are feeling the pinch from rising cost of living," Ling said, referring to a consumption voucher scheme launched in the city state last week.
She added that the policy focus of this year's budget was likely to include helping "more vulnerable Singaporeans" deal with persistent and elevated inflation.
Wong has defended the GST increase as the "responsible approach" given Singapore's growing healthcare spending needs, due in part to an ageing population, and said the government's Assurance Package would shield most Singaporean households from the worst effects of the tax hike for at least five years.
But some businesses, worried that rising prices will deter customers from spending, have made plans to roll out "GST discounts" to win them back. ToTT Store, which sells kitchenware and provides cooking classes, is one such example.
Its director Grace Tan said she was considering plans to give customers an 8 per cent discount after the
Lunar New Year
period to offset GST.
Other businesses said they would not be able to launch similar promotions.
Kelvyn Chee, the managing director of apparel retailer Decks, said he could not provide discounts because the price of goods had risen by almost 30 per cent, making it harder to negotiate with suppliers.
"The prices of our items have gone up and our sales have been affected. We still have to increase our prices because we won't be making money and there won't be a point in continuing with our business," he said.
On the consumer side, Vinodhini Kalaikannan is one of many Singaporeans who are pinching the pennies by eating out less and not buying luxury or big-ticket items.
Instead of indulging in a new flat screen television, speakers and a dining table, Kalaikannan decided she should "make do with what we have" and cut back on spending by avoiding dining out and "leisure spending".
These economic factors have been tough for many people to swallow, even affecting the country's signature dish.
"Inflation is the biggest killer – my S$5 (US$3.75) chicken rice is no longer the same portion as in the past," said hotel sales director Dylan Tan, 40.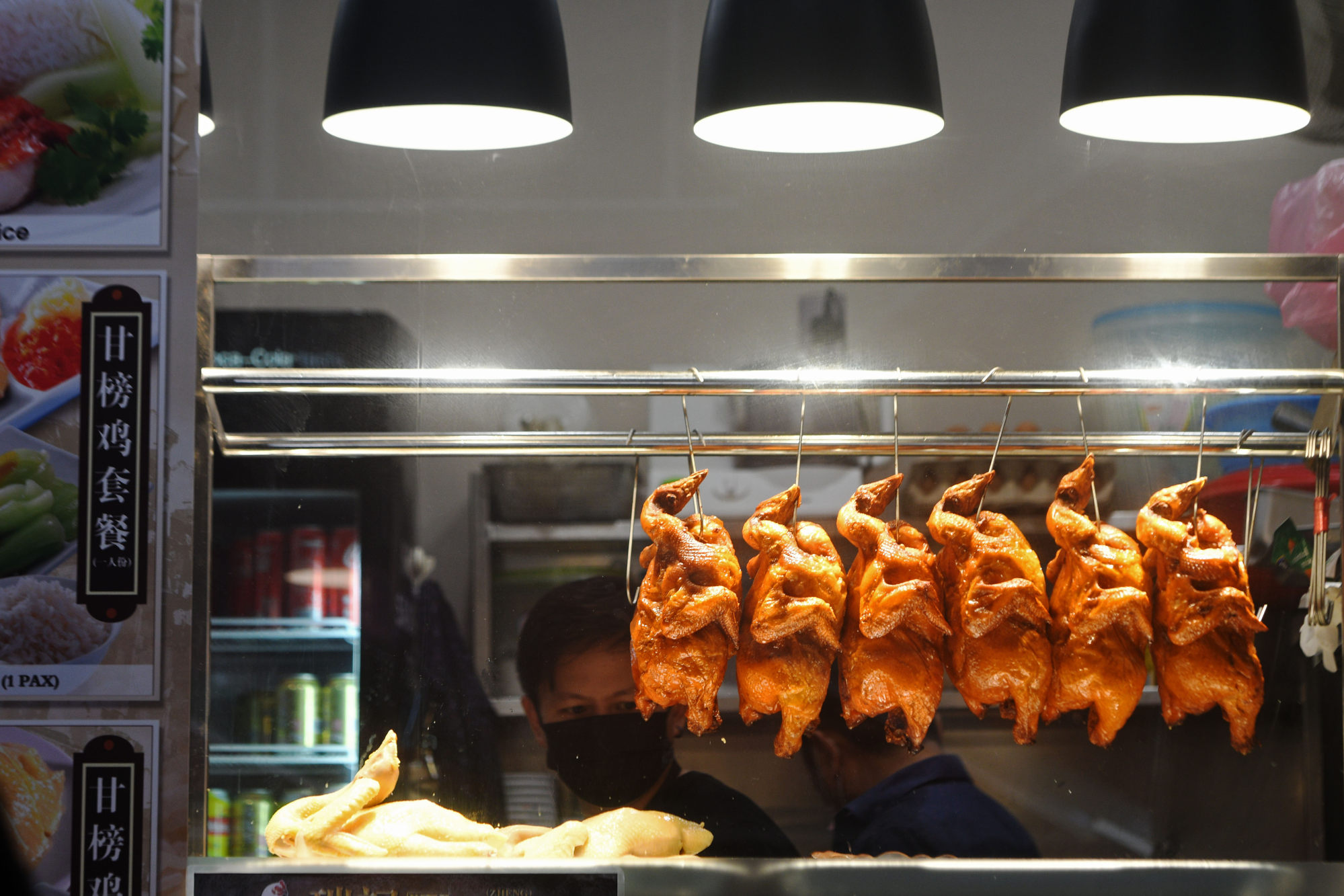 But the worst may be yet to come, as economists say the financial impact on ordinary people may be even more noticeable next year.
"The GST offset package has been raised several times, to such an extent that the negative impact from the 1 per cent GST hike for 2023 will be almost fully neutralised by the handouts," said Maybank's Chua.
"The economic impact will be more pronounced and negative in 2024 when the full 2 per cent GST hike is in place and the additional tax receipts outweigh the handouts."
On overall spending, it will likely be "minimally impacted" in the first year, Chua said, though the higher 9 per cent tax in 2024 will "start to bite" and cause a dent on discretionary spending on dining, leisure and retail.
Though Singapore's economy surpassed official forecasts in 2022, growing by 3.8 per cent, Prime Minister
Lee Hsien Loong
said in an annual New Year address that
growth would slow
this year due to global developments.