Malaysia
Get more with myNEWS
A personalised news feed of stories that matter to you
Learn more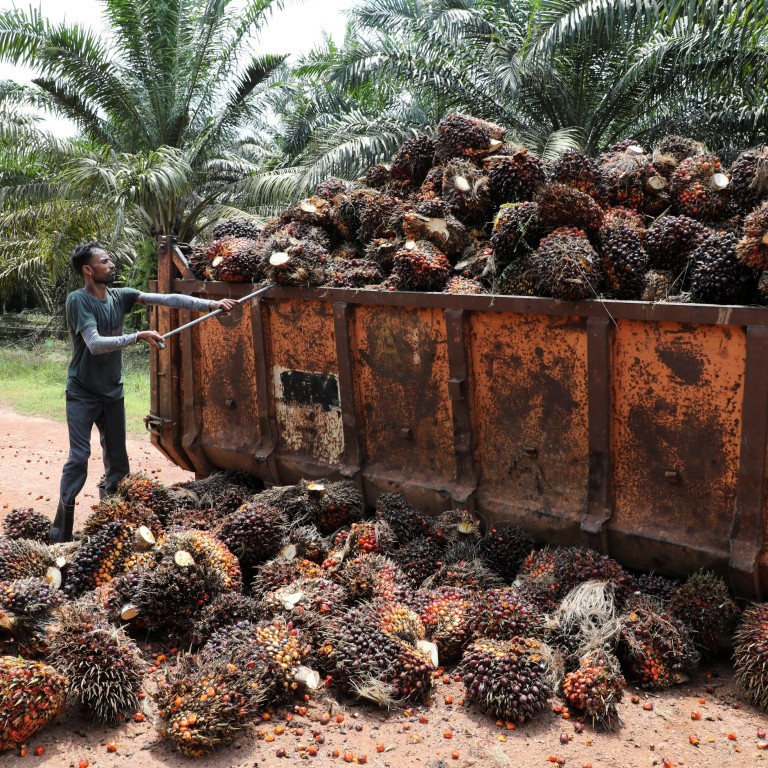 Malaysia's EU palm-oil export ban: an empty threat it can't afford or a way to 'fight discrimination'?
Observers say European buyers are 'terribly important' for the industry, as one insider cautions that a boycott is 'not the correct approach'
Still, Malaysia is calling on Indonesia to join its proposed export ban in response to new EU anti-deforestation rules that both see as protectionist
Malaysia
has threatened to ban palm oil exports to the
European Union
in retaliation for the bloc's new regulations aimed at curbing deforestation, despite warnings about the short-term economic damage such a boycott could cause.
The EU last month agreed on
a new law
requiring importers of palm oil and other commodities to prove that no forests were damaged in the production of their goods, after passing an earlier renewable-energy directive calling for all palm oil-based fuels to be phased out by 2030.
Malaysian Deputy Prime Minister Fadillah Yusof, who is also the plantation and commodities minister, has called the new rules a way of blocking market access for palm oil and said he would discuss with
Indonesia
– the world's largest producer – about halting shipments to the EU when he visits the neighbouring country as early as this month.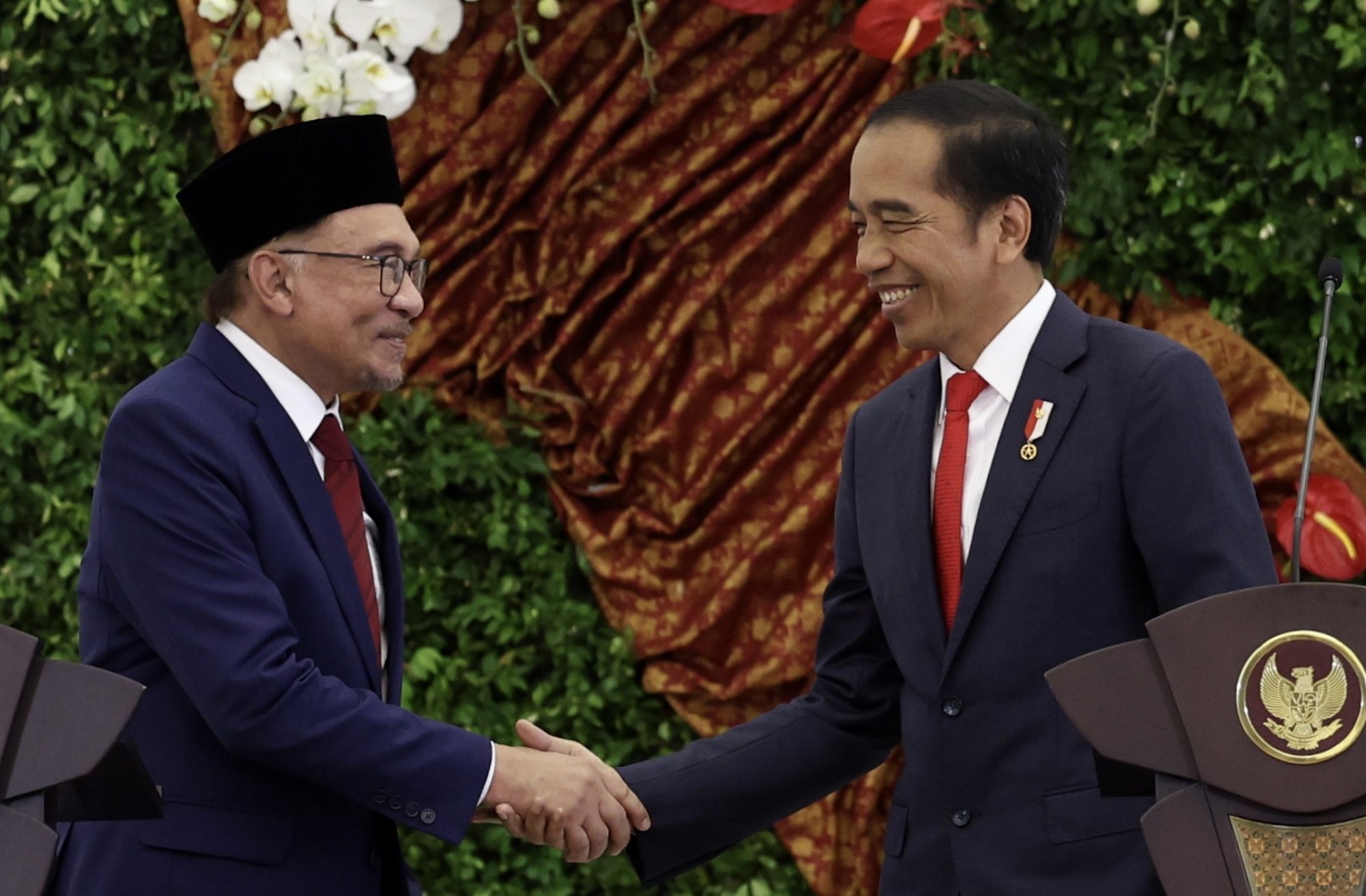 The EU is a major market for palm oil and abruptly banning exports to the bloc would hurt suppliers who "likely have commitments for sales to the EU for the next couple of months", said Khor Yu Leng, a political economist with Singapore-based Segi Enam Advisors.
"Malaysia has been a key supplier to the EU for a long time," she said, adding: "European buyers are terribly important to the industry because they buy value-added palm oil."
Officials in Indonesia have yet to comment on a potential export ban, but palm oil business association spokesman Tofan Mahdi said it would be unwise to completely halt exports to the EU as it is the third-largest market for Indonesian palm oil after China and India.
"Boycotting the EU market is not the correct approach to deal with this issue," he told This Week in Asia. "We just need to negotiate with the EU member countries and reach a common understanding on how palm oil products from Indonesia and Malaysia can continue to enter the EU market."
'Malaysia can't find a replacement'
Malaysia and Indonesia have each launched separate cases with the
World Trade Organization
over the EU's new measures, saying they are discriminatory and aimed at benefiting European vegetable oil manufacturers.
Together, the two countries account for more than 80 per cent of the world's palm oil supply and in 2021, they made up 44.6 per cent and 25.2 per cent of EU's palm oil imports, respectively.
James Chin, professor of Asian studies at the University of Tasmania, said Malaysia and Indonesia stand to bear the brunt of the new EU regulations – despite the rules not being aimed at any particular country.
The bloc's new law calling on companies to produce a due diligence statement showing their supply chains are not contributing to deforestation – or risk hefty fines – applies not only to palm oil but also soy, beef, wood, cocoa and coffee, as well as some derived products.
Last year, Malaysia's palm-oil exports to the EU fell to 1.47 million tonnes – a 10 per cent year-on-year decrease and nearly 40 per cent down from the 2.43 million tonnes it exported in 2015.
Still, Chin cautioned that boycotting the bloc would put the country in a bind.
"The reality is that Malaysia cannot find a replacement market for the volume that they export to the EU," he said.
Traders apparently do not see the threat of an export ban by Malaysia as a cause for concern, said economist Khor, as it had yet to be reflected in palm oil prices.
"The price is telling us that the ban is not being taken too seriously for now," she said. "I think the markets are still a bit nonplussed about where this is going."
But the new EU regulations are a cause of concern for both Malaysia and Indonesia, with Widodo last month calling the rules inflexible and saying during the first-ever EU-Asean Summit in Brussels that they would hurt his country's development.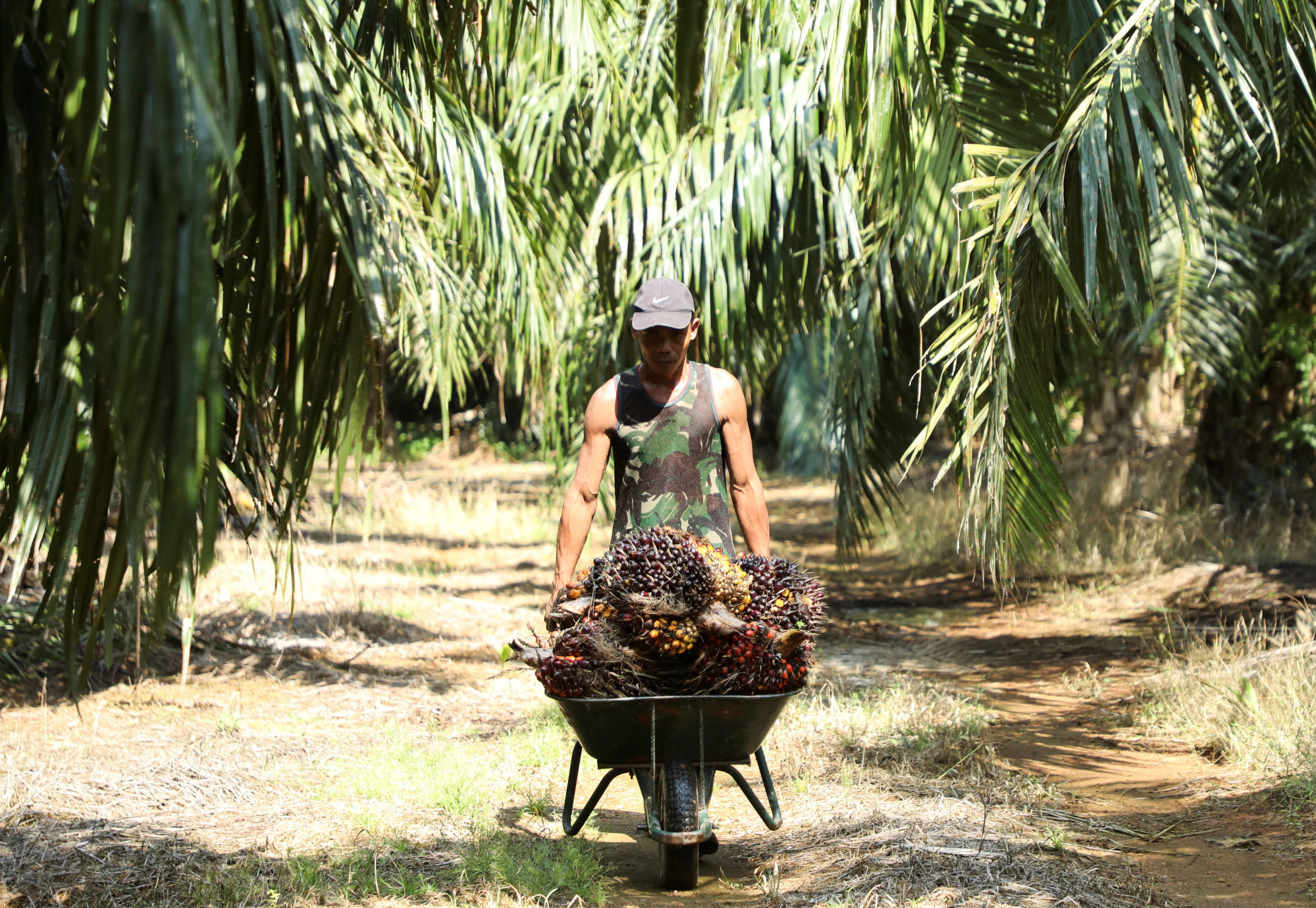 Both Southeast Asian nations have their own sustainable palm oil certification schemes, known as MSPO and ISPO, "but unfortunately, the EU continues to not accept these certifications," said the Indonesian Palm Oil Business Association's Tofan.
"The EU wants to force Indonesia and Malaysia to accept their sustainability standards in order to reduce the competitiveness of our palm oil products compared to its domestic vegetable oils," he said.
Tofan's stance echoes that of the Indonesian and Malaysian governments, who both see the EU's curbs as protectionist measures aimed at shoring up member countries' domestic oilseed industries.
'A positive for the planet'?
Some environmentalists have applauded the new EU regulations for taking a stance against deforestation, though there are also concerns that Southeast Asia's palm-oil sustainability standards will start to slide if exporters are more focused on alternative markets with less stringent rules like India and China.
"We look at this as a positive for the planet and for social justice," said Kiki Taufik, head of Greenpeace Indonesia's Global Forest Campaign, pointing to the palm-oil industry's long-held reputation for exploitative labour practices and forest destruction.
"The new [EU] deforestation law should be considered as part of a global commitment to reducing deforestation and increasing transparency in commodity markets," he said.
However, Erik Meijaard, director of environmental consultancy Borneo Futures, noted that "the adverse outcome from the EU regulations could be more deforestation in Indonesia and Malaysia" as there will be less pressure on local producers to curb forest destruction.
A study last year by transparency initiative Trase, which maps international trade and supply chains, found deforestation caused by the expansion of palm oil plantations in Indonesia stood at 45,285 hectares annually from 2018 to 2022 – an 82 per cent drop compared to the 2008-2012 period.
Researchers attributed this decline to companies adopting no-deforestation standards.