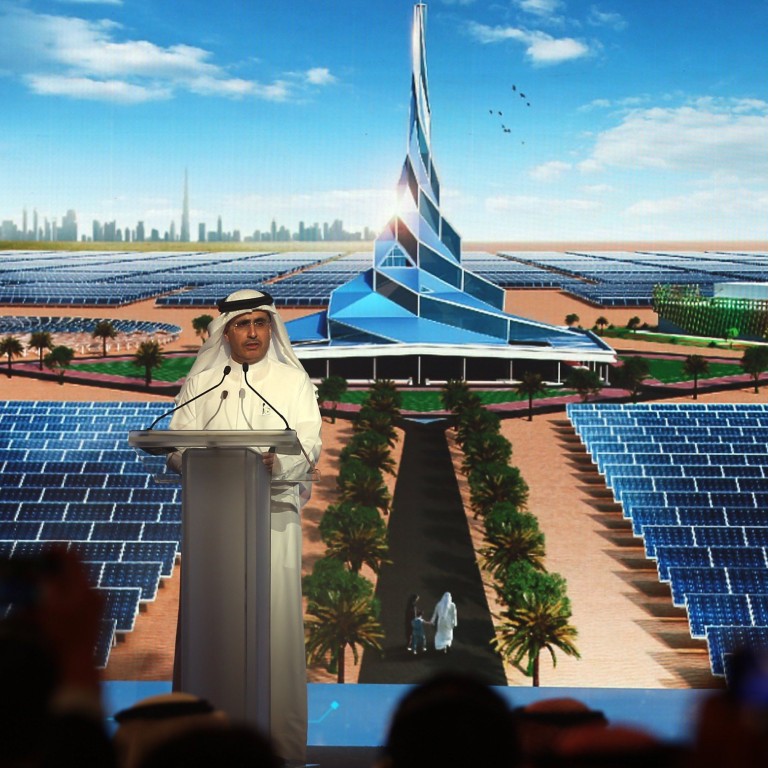 UAE and Saudi Arabia invest in Central Asia renewable energy deals, with Russia's blessing
Oil-rich nations signing huge green energy deals with the likes of Azerbaijan, Kazakhstan in a China Belt and Road region that Moscow politically dominates
State-owned firms can make such investments as their governments have decided not to abandon their Russia investments or curtail relations over Ukraine, says analyst
Oil and gas giants the United Arab Emirates and Saudi Arabia are fast emerging as influential players in Central Asia amid an unfolding series of multibillion-dollar investments in renewable energy projects.
Deals sealed since July with Azerbaijan, Kazakhstan, Kyrgyzstan and Uzbekistan will build substantially on efforts to expand east-west energy corridors across a region that has long been politically dominated by Russia, and over the last decade become heavily indebted to China over Belt and Road Initiative projects, analysts said.
"For Gulf governments and investors, there seems to be a natural gravitational pull towards Central Asia, given the region's position between Europe and East Asia," said Robert Mogielnicki, a senior resident at the Arab Gulf States Institute in Washington.
The geopolitical significance of these Gulf investments has grown because the "strategic nature of Central Asia's position has come even more into focus in the aftermath of the Russian invasion of Ukraine", he said.
"This is a region that folks in Washington now understand they need to be following much more closely," Mogielnicki added.
Last week, the UAE's state-owned firm Masdar, a major global renewable power operator, unveiled deals to develop 5 gigawatts (GW) of solar and wind power projects in Azerbaijan and Kazakhstan. Each gigawatt is about 1 billion watts.
While no cash value for the projects was given, similar recent investments by Masdar and its state-owned Saudi competitor ACWA Power in the Middle East have indicated a cost range of US$450 million to US$500 million per GW (1,000 megawatts, which are used to measure a power plant's output) of
renewable energy
generation capacity.
By this measure, the two deals with
Azerbaijan and Kazakhstan
, for 4GW and 1GW respectively, would collectively be worth around US$2.5 billion, according to the Post's calculations.
In a statement, Masdar said last week's joint development agreement with Azerbaijan's state-owned energy firm SOCAR follows the signing in June of agreements with the nation's ministry of energy to develop a bilateral energy programme with a total capacity of 10GW across multiple technologies, making it one of the largest in Azerbaijan's history.
Masdar's investment in a 1GW wind power plant in Kazakhstan, its first in the country, is also structured as a joint venture with the energy ministry and the Kazakhstan Investment Development Fund.
Likewise, Riyadh-based ACWA Power in December signed a US$2.4 billion agreement with the Uzbekistan government to form three joint ventures to develop a 1.5GW wind power farm and a 100MW capacity battery energy storage system.
The agreement was the first to emanate from a US$10 billion investment deal signed in August by the Uzbek government and ACWA Power.
These planned massive cash injections by state-owned Emirati and Saudi renewable energy giants into joint ventures with Central Asian public sector enterprises have thus far attracted no political opposition from the Central Asian states' powerful neighbours, despite some analysts believing they would potentially help to counterbalance Moscow's and Beijing's dominance in the region.
But the ability of the Gulf Arab firms to make such investments are largely due to the decisions of Saudi Arabia and
the UAE
not to abandon their investments in Russia nor curtail relations with Moscow over the invasion of Ukraine, said Kirsten Fontenrose, a non-resident senior fellow with the Scowcroft Middle East Security Initiative at the Atlantic Council, a Washington-based think tank.
"As a result, they are able to enter markets less accessible to Western investors in those Central Asian states where Russia holds sway over their governments and industries," she said.
Emirati and Saudi sovereign wealth funds have received a surge of cash after high energy prices last year and are under pressure to meet their leaders' aims of diversifying into new industries, she said, "getting ahead of the rest of world on renewables and expanding political influence through economic diplomacy".
Fontenrose, who advised the White House's National Security Council about the Gulf in 2018 in a senior role, added that investments in Central Asian renewables "support all these goals".
Gulf Arab investments are seen by some analysts as having tacit support from Washington, because the direct participation of US firms in Central Asian projects is greatly constrained by Russian political influence.
ACWA Power has formed a partnership with US industrial gases firm Air Products to develop a "green" hydrogen project as part of its energy joint ventures with Uzbekistan.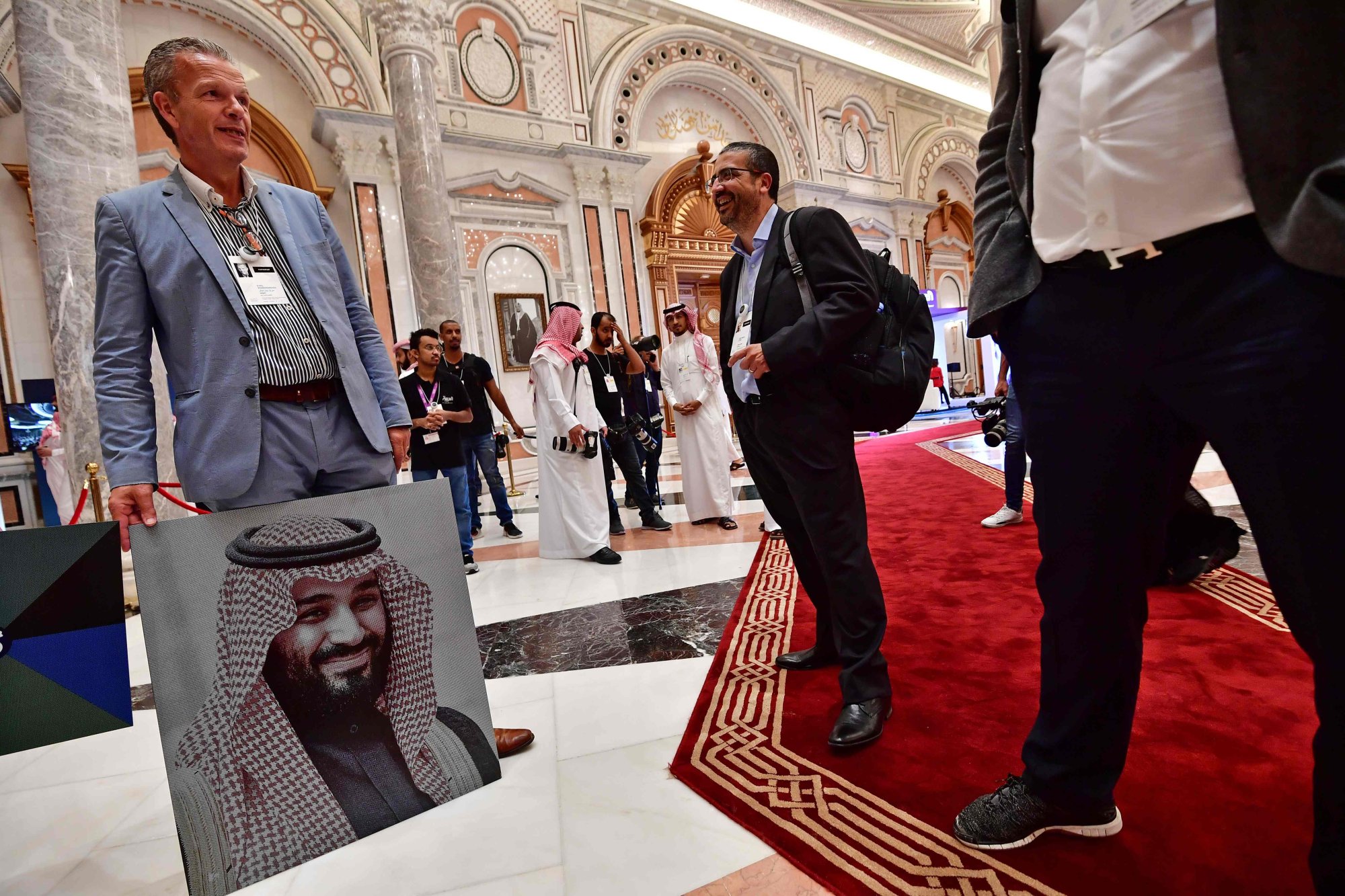 Alongside its Central Asian deals, the UAE's Masdar last week signed agreements with a consortium of US investors to provide US$20 billion in funding for 15GW of clean and renewable energy projects to be built in the US.
On the other hand, ACWA Power joined with China's Silk Road Fund in September to sign a share purchase agreement for a US$1 billion combined-cycle gas turbine project in Uzbekistan. Such schemes, involving both gas and steam, can produce up to 50 per cent more electricity from the same fuel than a traditional plant.
While "it's difficult to completely divorce any business decision from geopolitical considerations these days … I do feel that sometimes the geopolitical dimensions of commercial decisions related to Gulf entities are exaggerated", said Mogielnicki of the Arab Gulf States Institute in Washington.
"In most instances, it is the prospect of profits motivating Emirati and Saudi companies," he said.
The primary strategic concern of Saudi Arabia and the UAE in Central Asia is "about the resurgence of Islamic extremist terror groups in Afghanistan", said former White House national security official Fontenrose.
Abu Dhabi and Riyadh "do not have confidence in Western 'over the horizon counterterrorism' strategies implemented from afar", she said.
Therefore, they are "pursuing inroads in several lanes with Afghanistan's neighbours to build relationships that will help them counter any plans by such groups to project power beyond Afghan borders", Fontenrose said.