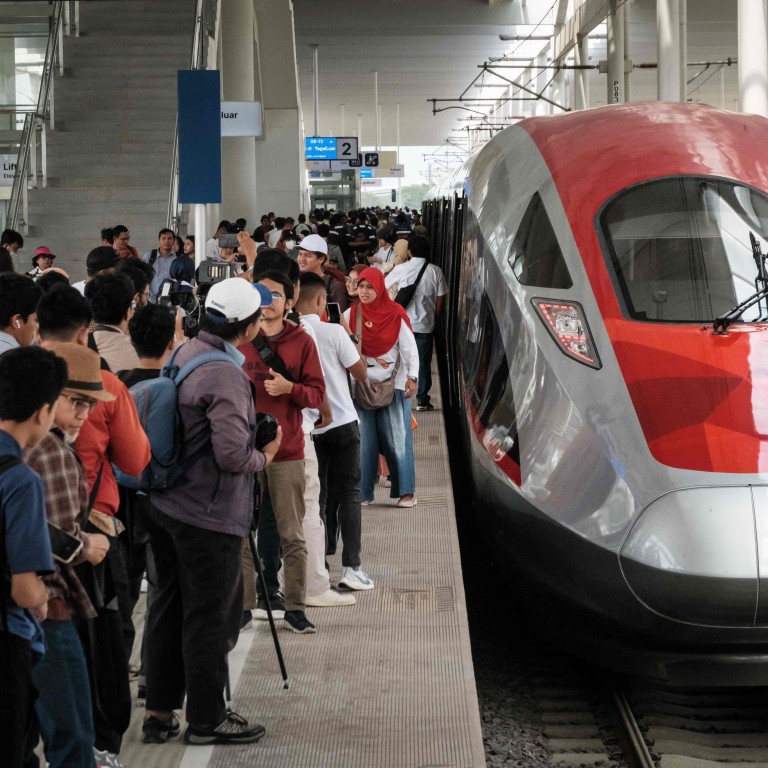 Indonesia's China-backed high-speed railway: a 'burden to carry' for years to come?
After years of delays and budget blowouts, the US$7.2 billion Jakarta-Bandung high-speed train will be President Joko Widodo's 'costly legacy'
But with repayments, interest and maintenance costs, the belt and road project is unlikely to be profitable 'even after the next three presidents'
Indonesia
's launch of Southeast Asia's first high-speed railway is set to be an occasion of national pride, but the China-backed project's outstanding debt also highlight the costs of what is sure to become President
Joko Widodo
's legacy.
After years of delays and budget blowouts, the US$7.2 billion Jakarta-Bandung high-speed train – which connects the two cities 142km (88 miles) apart in under an hour at speeds of up to 350km/h – is set to open to the public with great fanfare on Sunday.
Pre-trials conducted by the authorities indicated strong interest from Indonesians, who caused website outages after swarming online to grab 500 free tickets per day from September 17-30.
The government had also invited a who's who of guests, including celebrities and social media influencers, ahead of the launch to experience the new train line named Whoosh (waktu hemat, operasi optimal, sistem handal), which translates to "saving time, optimal operation, reliable system".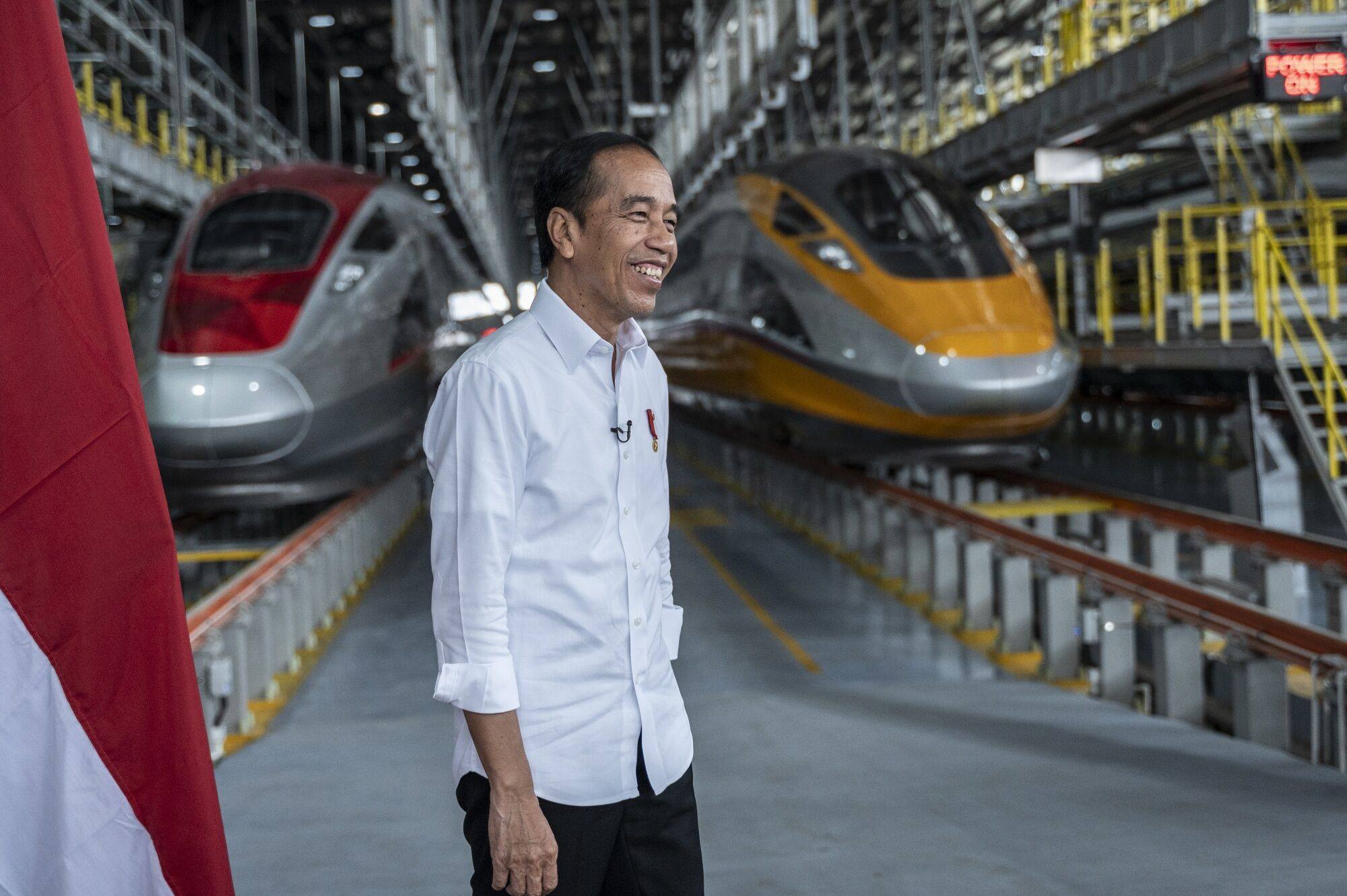 Defence Minister Prabowo Subianto, a presidential hopeful in the 2024 election, described Whoosh as "extraordinary" after he took a ride with Widodo on September 19.
"Proud to be a child of the nation. We have a high-speed train; it's sophisticated, modern and clean. Feels like [I'm travelling] abroad, it feels very good," Prabowo said.
Transport Minister Budi Karya Sumadi went a step further and compared Whoosh with Japan's vaunted Shinkansen and France's renowned Train à Grande Vitesse.
The project is expected to strengthen ties between Indonesia and
China
, and open doors to additional
Belt and Road Initiative
projects for Southeast Asia's largest economy.
Andry Satrio Nugroho, industry, trade, and investment researcher at Jakarta-based Institute for Development of Economics and Finance (Indef), said the Beijing-funded rail project was part of Widodo's presidential legacy, albeit a costly one.
"One of the infrastructures that developed countries usually have is high-speed trains. This is where Indonesia is headed. Jokowi wants Indonesia to get out of the middle-income trap by 2045, and be a nation whose per-capita income is equivalent to developed countries," Andry said, using the Indonesian president's popular nickname.
"However, this fast train is a burden to carry. The debt repayments still have to be met, as well as loan interest. Every year, we will also inject funds from the state budget to Kereta Api Indonesia (KAI)," he said, referring to the public railway operator. "So, the legacy that Jokowi has built is quite costly for the country."
Kereta Cepat Indonesia China, the two countries' joint venture behind the Jakarta-Bandung railway project, said last week that the Indonesian and Chinese governments had agreed to allocate 1 trillion rupiah (US$64.3 million) per year for China Railway Engineering Corporation and KAI to pay for the maintenance and operational costs.
'Difficult for it to be profitable'
Initially estimated at US$6.07 billion, Whoosh's budget ballooned by US$1.2 billion due to issues related to construction of facilities, land procurement and the Covid-19 pandemic.
To cover the cost overruns, Indonesia sought loans from the China Development Bank and secured a rate of "more than 2 per cent", Widodo's trusted cabinet minister Luhut Binsar Pandjaitan said in June.
The loan has been criticised by some for being a sum that could be avoided, if not for Widodo choosing to go with China instead of Japan for the project.
When Widodo in 2015 picked China over Japan to build the railway, he had vowed the state coffers would not be touched and that the project would be a business-to-business deal.
The loan's 2 per cent repayment rate is also higher than the 0.1 per cent rate offered by Japan in its proposal, while the proposed Japanese budget of US$6.2 billion would have been lower than the project's final price tag.
"This should be a lesson learned for the government. It is quite difficult for the fast train to be profitable. According to our calculations, it won't be profitable even after the next three presidents," Indef's Andry said.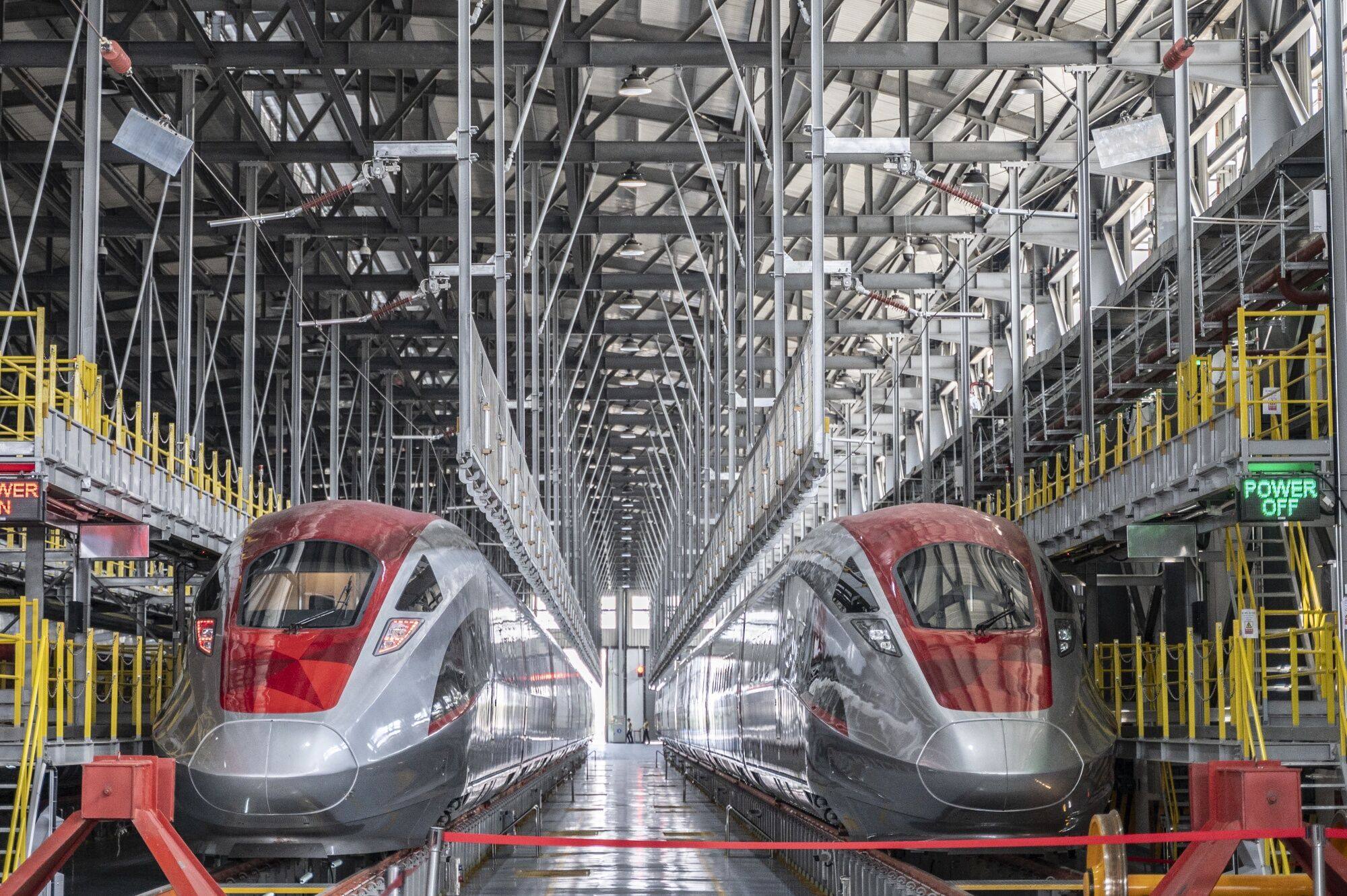 Still, Widodo appears to be satisfied with the railway project, which was completed four years later than planned.
He has repeatedly said he would again tap on China to extend the Jakarta-Bandung railway onwards to Surabaya, a business hub in the eastern part of Java Island some 781km from Jakarta, with the aim of making the line more economically sustainable.
Widodo has previously said he wanted Japan to build a separate Jakarta-Surabaya railway via northern Java Island, while it was envisaged that China would build a southern link.
The Japanese embassy in Indonesia told This Week in Asia on September 20 that Tokyo had submitted the results of a "preparatory study" for the northern line. It said Japan would "refrain from commenting on the extension of the Jakarta-Bandung high-speed rail, as the Indonesian government has not yet announced a specific policy on this matter".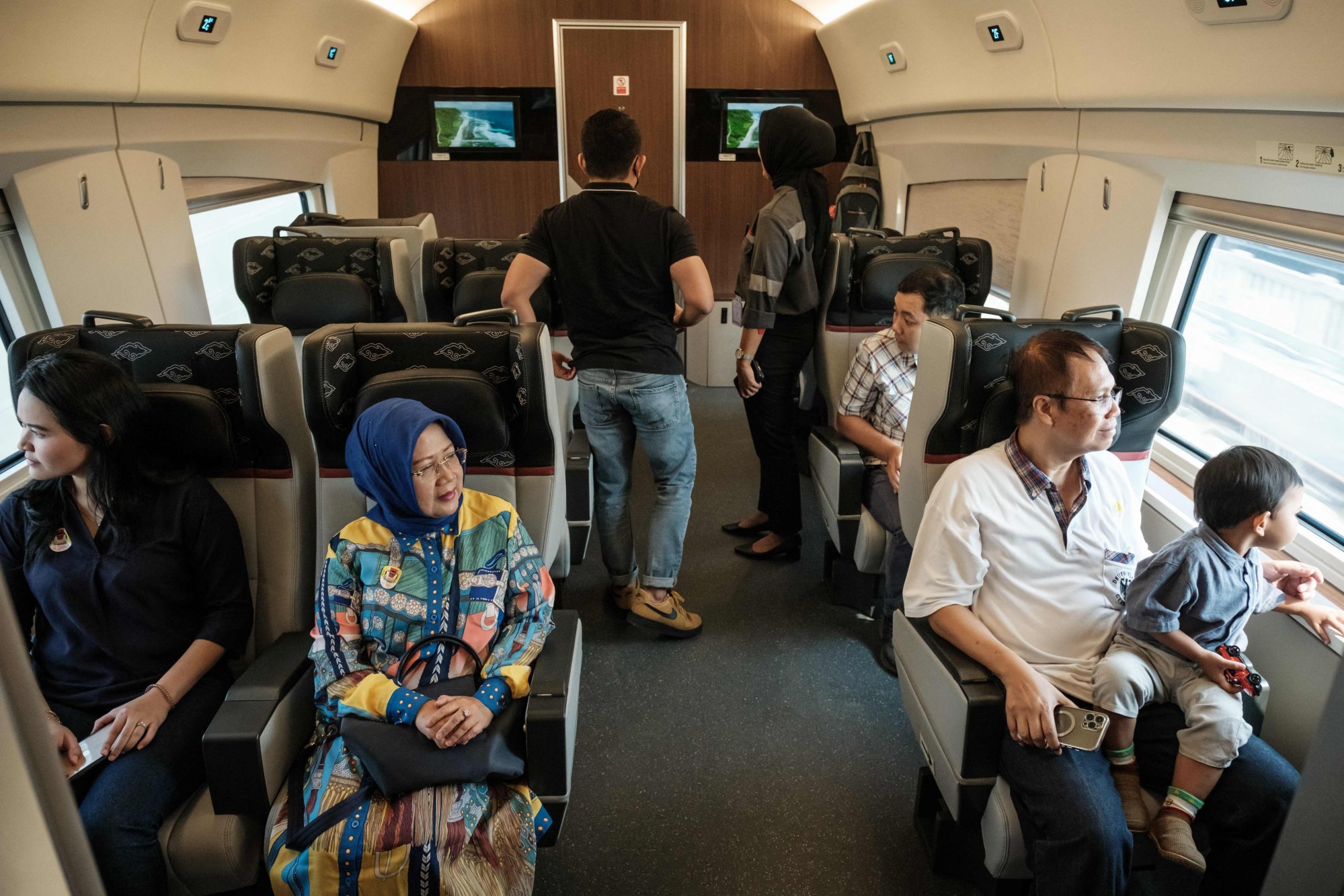 Analyst Christine Tjhin said the opening of the Jakarta-Bandung railway was an indication of Indonesia's "responsiveness" to technology and innovation.
The transfer of technology from China to Indonesia, through both countries' joint research initiatives, driver training and interactions between engineers, could one day translate into further advancement of Indonesia's transport system, not just on the island of Java but also the rest of the archipelago, she said.
"We're quite lucky because the one that we got now is already among the latest products from China," said Tjhin, who is the director of strategic research at the Jakarta-based Gentala Institute, a consultancy focused on boosting ties between Indonesian and Chinese investors. "Who knows, maybe we can have a cross-island high-speed train … In China, they have the ones that can go above the water."
According to Tjhin, the high-speed rail project had also boosted Indonesia's image in the eyes of the Chinese public, as it was frequently featured in meetings between both countries' officials at high-level forums, such as last year's G20 summitin Bali and the recently concluded Asean summit.
"It captures the attention of the Chinese government and also the Chinese population. This is good because a lot of the perception in China about investing in Indonesia has been pretty much shadowed by our historical past," she said, referring to crackdowns on ethnic Chinese people decades ago. "They have increased confidence that Indonesia is no longer anti-Chinese."