Vietnam
Get more with myNEWS
A personalised news feed of stories that matter to you
Learn more
From Vietnam to Indonesia and Singapore, delivery riders struggle as 'supply and demand not matching'
The delivery services sector has provided work for women seeking flexible hours, second jobs for students, and opportunities for low-skilled workers
But in Southeast Asia, this is creating a race to the bottom, amid poor terms and conditions, a saturated market and excessive platform fees
With low pay, high risks of accidents and an algorithm for an employer, zipping around the rain-slicked streets of
Vietnam
's Ho Chi Minh City quickly lost its lustre for 35-year-old Linh Nguyen – part of the armada of overworked delivery riders connecting
Southeast Asia
's gig economy.
There have been good days, she says, when the jobs regularly pinged through her phone and kind customers lifted her spirits.
But on the bad days, her body ached from the incessant rattle of 10 hours of driving, and the US$240-280 monthly income failed to cover risking the road and the competition for customers.
"With the salary I earn, I can only afford to pay for my rent and monthly expenses," said Linh who is a ShopeeFood driver. "I can't support my parents."
After six months, she is now looking for new work.
Fuelled by Asia's predilection for online ordering – which ramped up further during the pandemic – major players from
Singapore
's Grab and Shopee, to
Indonesia
's Gojek and
Japan
's Line, have transformed consumer habits by connecting, moving and delivering, and providing millions of new jobs.
From the traffic-clogged sois of Bangkok, to Jakarta's busy roads and the narrow lanes of Ho Chi Minh City, all now bristle round-the-clock with the distinctive company jackets of delivery services, whisking food, shopping, parcels and people across the city.
The sector has provided work for women seeking flexible hours, second jobs for students, and new opportunities for low-skilled workers, some able to leave factory work for the first time.
But critics say it is also creating a race to the bottom, embedding a culture of low responsibilities from the employer, poor terms and conditions, excessive fees siphoned off by platforms and a work environment in which far too many people fight for too few jobs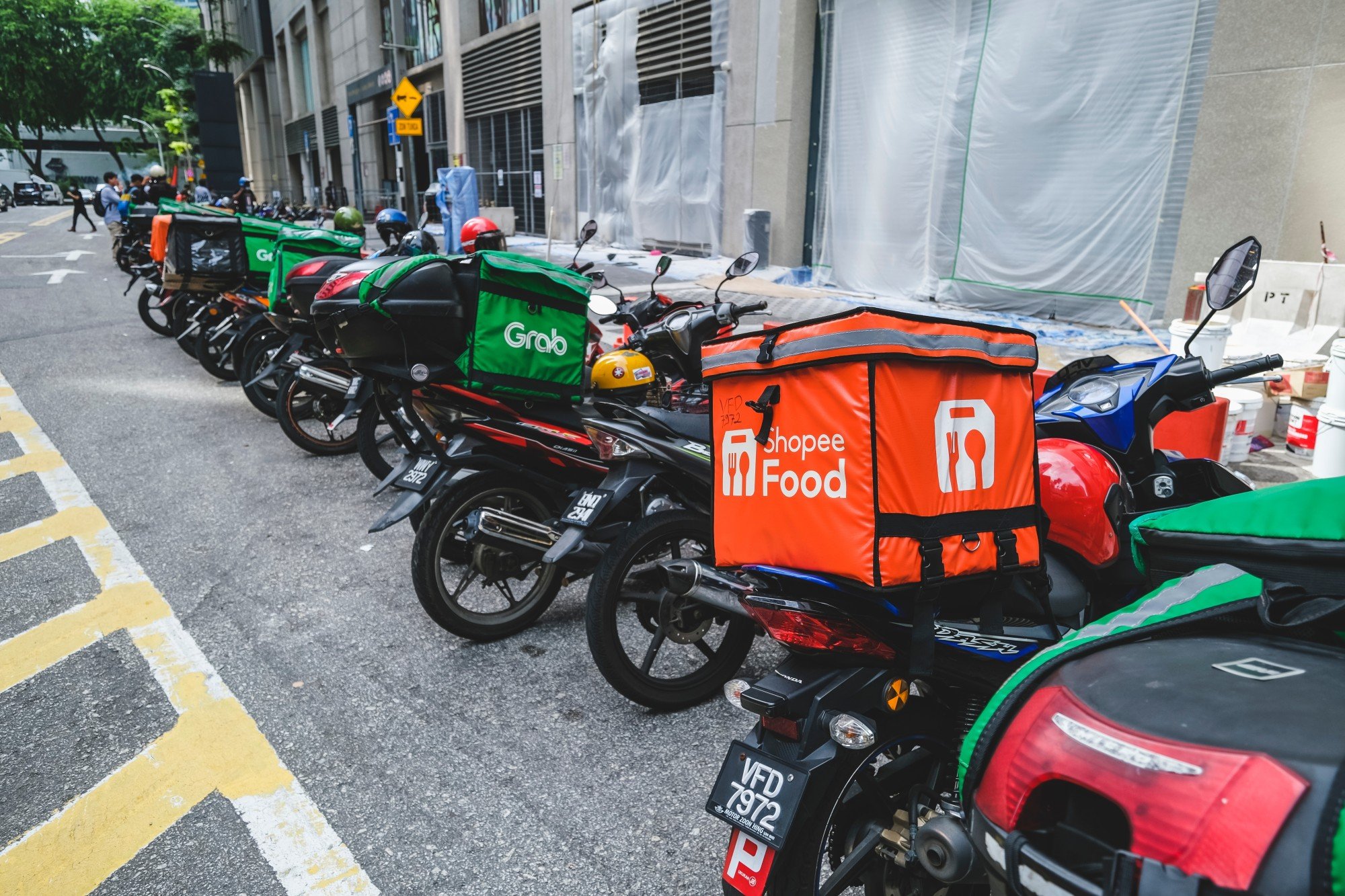 Yet the companies whose apps send them out each day have become rich, taking fees from both the delivery drivers and the shops and restaurants they are servicing.
In Vietnam alone, the ride-hailing sector is projected to rake in around US$1 billion this year, rising to US$2.61 billion in 2028, according to market researcher Modor Intelligence Report. Thailand's ride-hailing market is valued at US$2.26 billion and is projected to reach US$4.6 billion in the same time frame, while Indonesia's is valued at US$2.67 billion and is expected to surpass US$4.66 billion, the research found.
But many gig workers are increasingly unhappy at their share of the spoils as freelancers without labour protections shouldering the risks of having to traverse dangerous roads.
"With so many people driving now, it's hard to earn a good income," Gojek driver Khang Nguyen, 26, told This Week In Asia from Ho Chi Minh City.
Khang left factory work for the flexibility of the gig economy three months ago, but is already poised to quit after receiving pay of just 5 million dong (US$205) each month for an 11 hour-a-day slog.
Besides, he said "at night, there are stretches of empty roads that are really scary".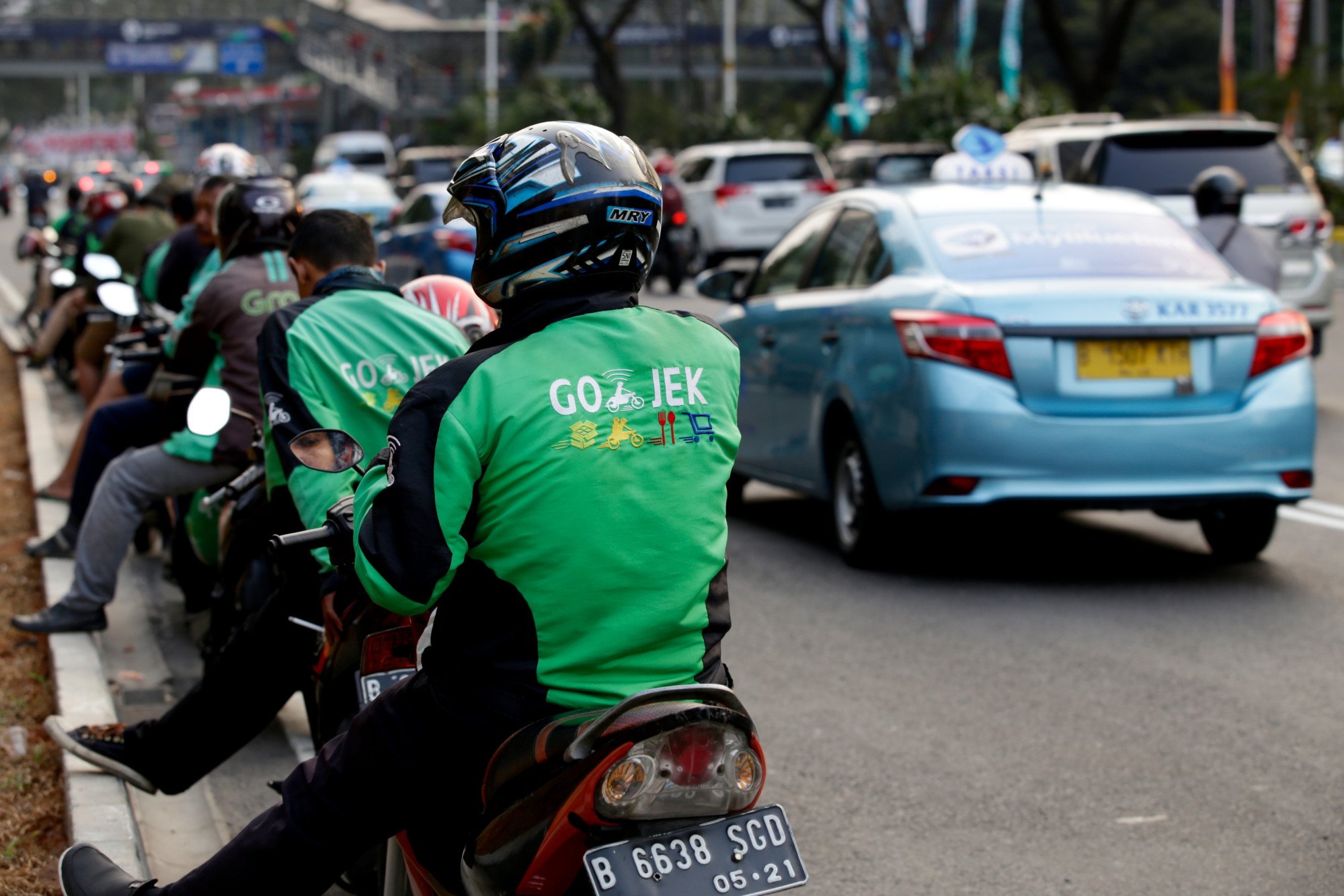 A 2023 survey by global salary comparison website Salary Explorer found app-based drivers in Vietnam, working the standard 48-hour working week, earn an average of 4.91 million dong per month after costs. This is slightly higher than the minimum wage of 4.68 million dong.
Yet this minimum wage, which has been slowly increased to the level it's at now from 4.4 million dong in 2020, is still not applicable to gig workers in Vietnam, who are classified as independent contractors and are therefore forced to work longer, harder hours.
In addition to their low income, gig economy riders say they do not receive many of the benefits open to formal employees, such as employer contributions to social security, maternity and paternity leave, annual leave, or overtime pay – plus other benefits like food and transport allowances.
No comprehensive data exists on gig workers in Vietnam, but there are thought to be around 600,000, according to an estimate by the Dau tu newspaper sponsored by the Ministry of Planning and Investment.
In Vietnam, app-based riders typically only receive accident insurance. Meanwhile, uptake of social welfare programmes and health insurance remains low among younger drivers, according to a report from the Vietnam General Confederation of Labour.
Taken together, this can have serious consequences.
"Traffic here operates on a fast and light principle," said An Ha, an IT student at a public university in Hanoi who works part-time for Grab to support his parents in the countryside. "Even if I don't make a mistake, accidents can still happen."
He buys his own health insurance and tops it up on months when he works more.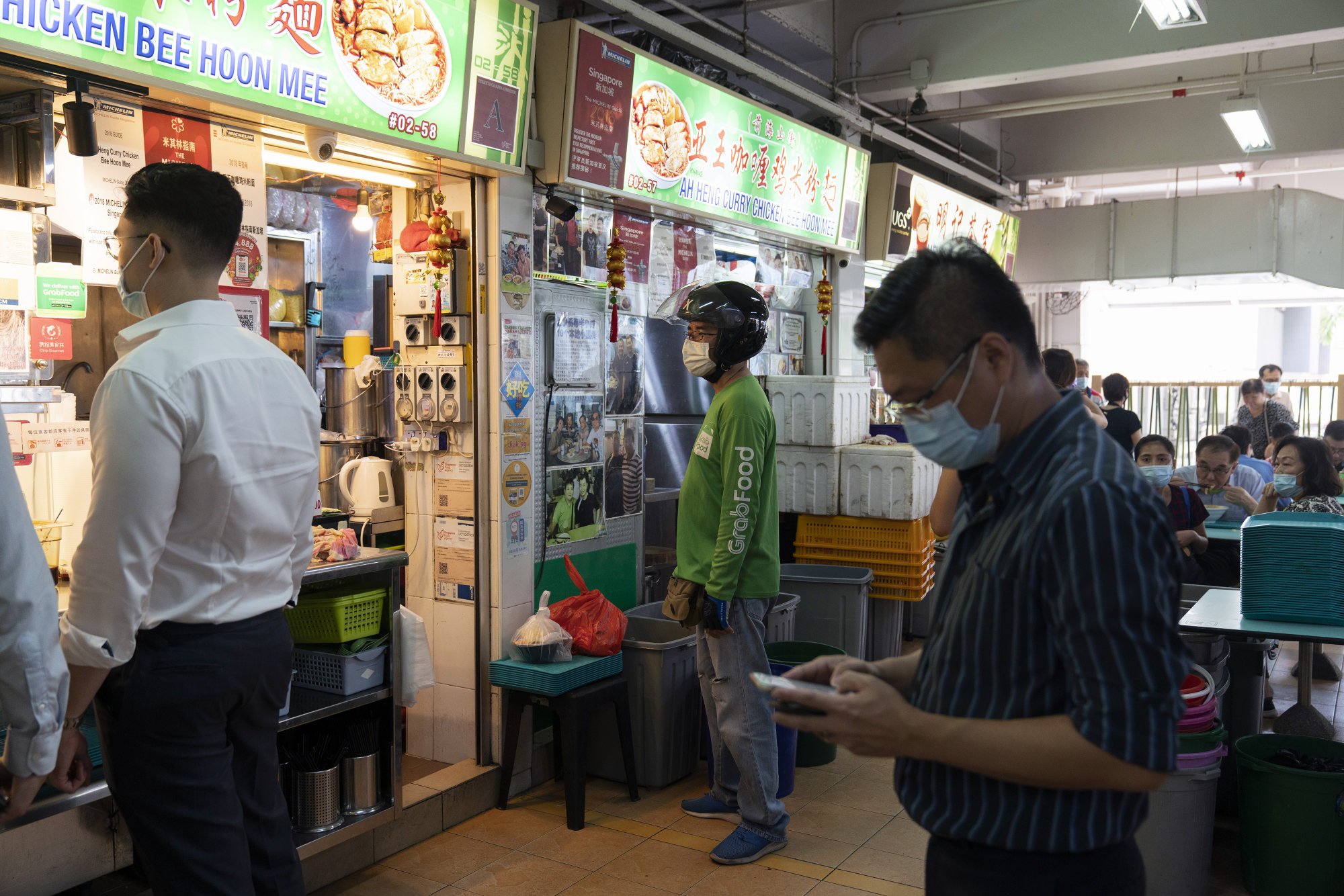 In response to questions about the protections available for delivery riders, Grab said in a statement it provides "a comprehensive suite" of benefits and welfare programmes, including "work-related insurance to our partners at no cost".
Foodpanda also said it provides personal accident insurance coverage for all riders.
Singapore, the hub for mega platforms Grab and Shopee, has shown a willingness to head off some of the issues emerging among platform workers. One way is to allow representative bodies – similar to unions – to advocate for better conditions.
Equally, after five riders died in 18 months on the city state's roads, the government sought last year to boost labour protections by establishing a work-injury compensation scheme and to eventually pay 75 per cent of the contributions for workers under age 30 into their mandatory pension accounts, known as the Central Provident Fund, in their first year of work.
While welcomed, riders say the downward trajectory of earnings post-pandemic is making the gig economy unsustainable in one of the world's most expensive cities.
Alvin Tan, 36, said he decided to go part-time recently, after turning on the app he uses at 10am and having to wait nearly 12 hours before his first order.
"There are a lot of new faces. The supply and demand are not matching," he said. "Now I just do a few orders a day, maybe five orders maximum."
In Thailand, where the cost of living is lower but competition is as fierce as in Singapore, ride-hailing riders are frequently attacked by angry taxi drivers for picking up customers too close to their long-established spots.
But the apps are also a lifeline to many residents who are glued to the internet and feel too bogged down by traffic to venture out.
Former taxi driver Paisit Jetkranboonchoo, who achieved "Hero" status by collecting 300 fares in a month, said Grab had revolutionised the way he works by finding him customers, with rewards for working long hours.
"They'll even give you rewards for driving in the city during rush hour," he told This Week in Asia.
While he pays for his own insurance, he said the freelance work suits him and "the perks are good", listing discounts on coffee, petrol and the like
"You can pay in instalments through Grab to get a new phone. I'm thinking I'm gonna get an iPhone soon … it's just 100 baht (US$2.70) a day."