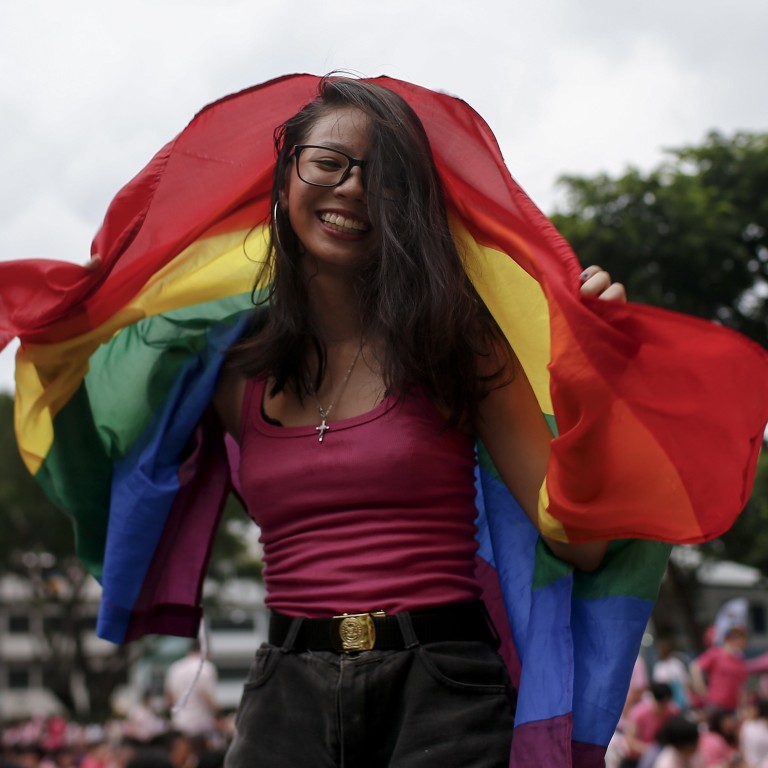 Explainer
What are 'Asian values' and is the concept still relevant today?
A minister earlier this year sparked a debate after warning Singaporeans against importing Western 'culture wars', including gender identity issues
Critics say the concept is becoming increasingly outdated, while others call it a 'convenient tool' for Asian governments to brush off sensitive issues
Earlier this year,
Singapore
's Education Minister Lawrence Wong sparked a debate among younger citizens and
LGBT
activists after he said that gender identity issues had become part of Western "culture wars" and that Singaporeans should be careful not to import those discourses.
Wong had been responding to a parliamentary question raised after three people were arrested for holding a
public protest
to support a transgender schoolgirl who claimed that the education authorities had intervened with her hormone treatment.
The authorities maintained that all medical treatment decisions lay with professionals, the person with gender dysphoria and their family, and were beyond their purview.
But critics said that Wong, by describing gender identity issues as divisive and were Western concepts, had dismissed the LGBT community's concerns and did not protect their rights.
Others added that the argument of "Asian values", which has been used by leaders across the region for decades, was becoming increasingly irrelevant, with political observers describing it as a "convenient tool" for governments to brush off issues they were reluctant to discuss.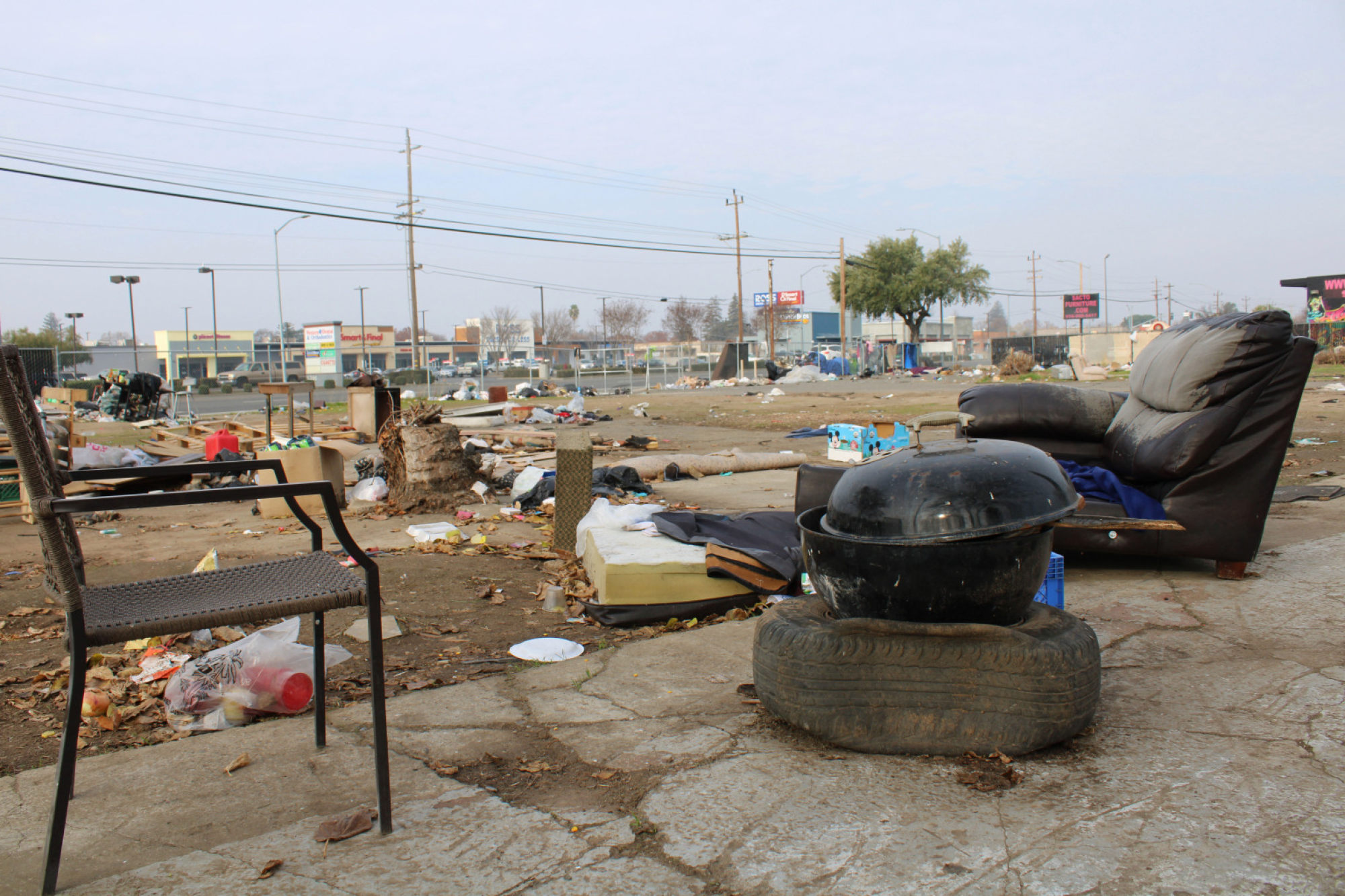 HOW DID 'ASIAN VALUES' COME ABOUT?
The concept first emerged in the 1990s, when the West was enjoying an unprecedented level of confidence in the political and economic spheres, according to Michael Barr, an associate professor of international relations at Flinders University, in a paper published in 2000.
"It had just won the Cold War, Europe was a Union, and markets were multiplying, growing and becoming increasingly more open," he wrote.
This prompted the United States and Europe to respond with "uncharacteristic enthusiasm" to export democracy and human rights throughout the world, Barr said.
Yet, on the other side of the globe, the Asia-Pacific was seeing the West differently. Countries were celebrating social cohesion and economic success, and they were proud they could achieve growth without "suffering from the excesses of individualism", Barr said. Particularly, the region observed that the US was grappling with endemic social issues, ranging from crime to homelessness to social tension.
Barr said the combination of Western confidence and Asian insecurity – Asia knew its growth depended on Western markets – came to a head in 1993, when a series of United Nations conferences on human rights coincided with a peak in American threats to cancel China's most favoured nation (MFN) trading status over its poor rights record.
"The West's new-found assertiveness on human rights was perceived as a hypocritical attempt to keep Asia subservient to the West politically and economically," said Barr. It soon created the circumstances for a primitive version of the Asian values argument to emerge.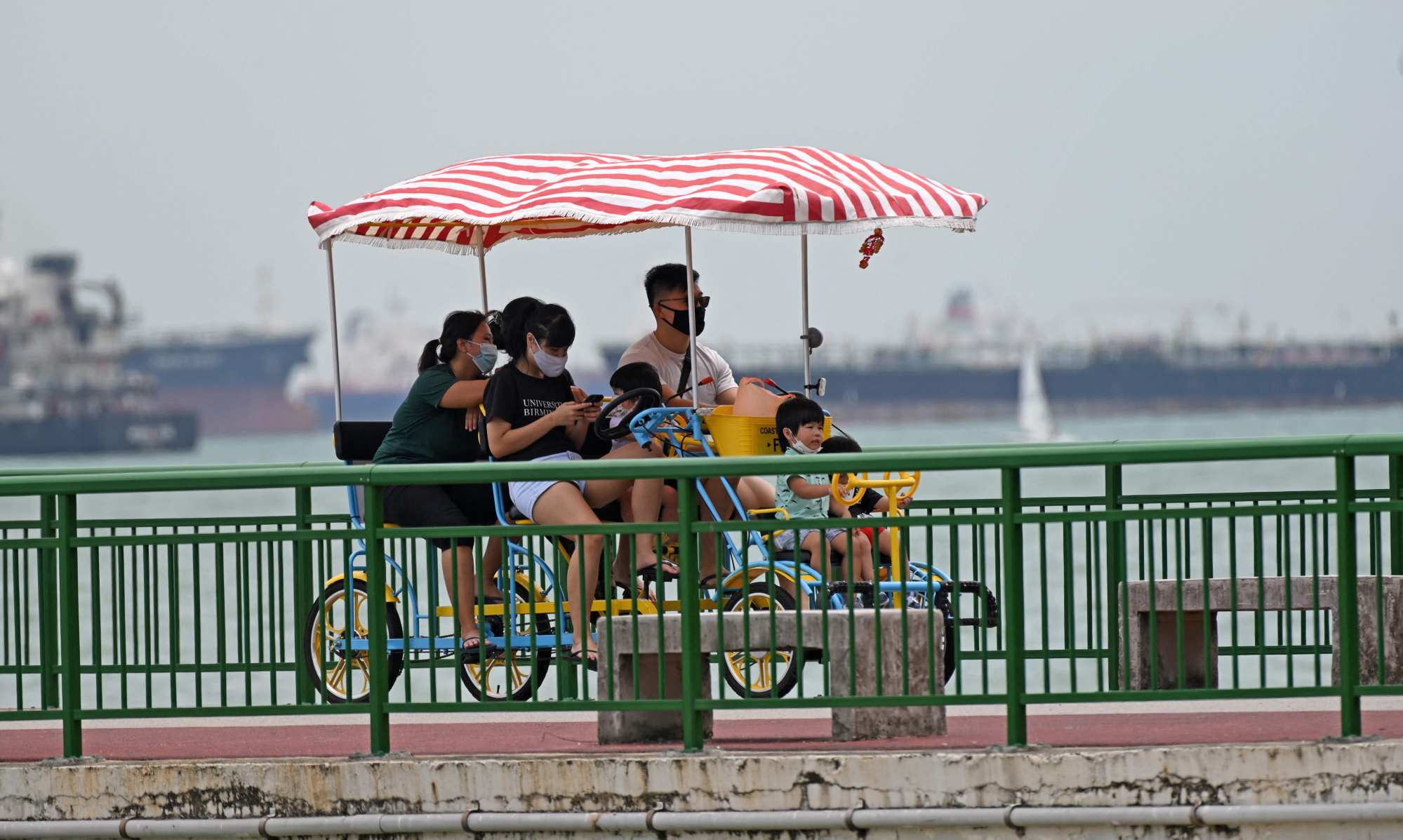 WHAT ARE 'ASIAN VALUES'?
Consensus, harmony, unity, and community are values commonly proposed as the essence of Asian culture and identity, noted Hoon Chang Yau, an associate professor at the Universiti Brunei Darussalam, in a 2004 paper. There are four claims that come with the theory, he said.
Firstly, human rights are not universal and cannot be globalised. Secondly, Asian societies are centred not on the individual but on the family. "It supposedly comes naturally for Asians to let the combined interest of the family and the nation go before the interests of each individual," Hoon said.
The third point builds on the second, in that Asian societies rank social and economic rights over an individual's political rights.
Lastly, the right of a nation to self-determination includes a government's domestic jurisdiction over human rights. "This implies that other nations should not interfere with the internal affairs of a state, including its human rights policy," Hoon said.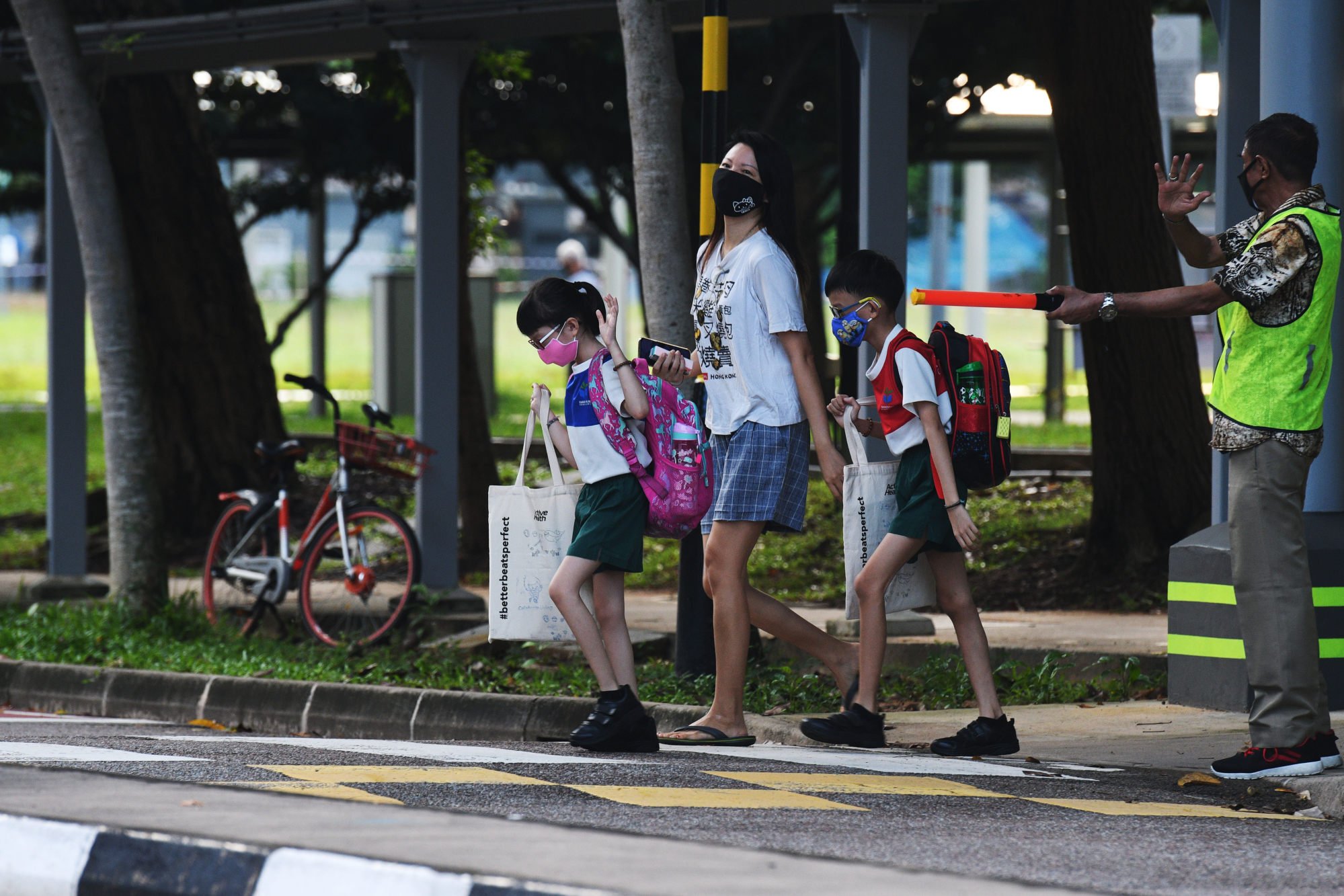 HOW HAS IT BEEN USED?
For Singapore, the concept of "Asian values" appeared in parliament as early as in 1977, when lawmakers debated the aim of moral and civic education.
Then education minister Chua Sian Chin wrote in a speech that students would "imbibe the tried-and-tested Asian cultural and moral values" in schools.
"While pupils will learn and acquire more knowledge of science and Western technology, and be proficient in the English language, they will be taught not to adopt the lifestyles and values of the West that are alien and pernicious to Singapore society," he said.
During that debate, other parliamentarians also warned citizens against modelling their lives after "Western mores and their contemporary lifestyles".
Elsewhere in the region, former Malaysian prime minister
Mahathir Mohamad
was quoted as saying that human rights were a "tool Western governments use to subvert Asian countries", when he visited China in 1993.
That same year, then Indonesian foreign minister Ali Alatas warned that an "individualistic approach" to human rights could lead to instability and anarchy in the country, calling for the mutual "understanding of the traditions and social values".
Hoon said Singapore's late founder
Lee Kuan Yew
was convinced that the West's economic decline in the 1990s was part of a larger crisis of moral values, with the cause being the "obsession with human rights".
Both Lee and Mahathir had "constructed" the Asian values argument based on a belief that the West's attempts to impose human rights standards on Asia was "cultural imperialism" in disguise, and that advancing civil rights could hinder economic and social progress in their countries, Hoon said.
But there were also leaders who did not fully agree with the Asian values notion. These included former Taiwanese leader Lee Teng Hui and Myanmar's
Aung San Suu Kyi
, who rejected the illiberal and anti-democratic elements of the concept.
Lee Teng Hui was once quoted as saying that the Asian values concept advocated by Singapore's Lee Kuan Yew was rooted in the Chinese dynastic system. The Taiwanese leader added he had faith in democracy and liberty, instead of a political system in which "a whole family meddles in politics".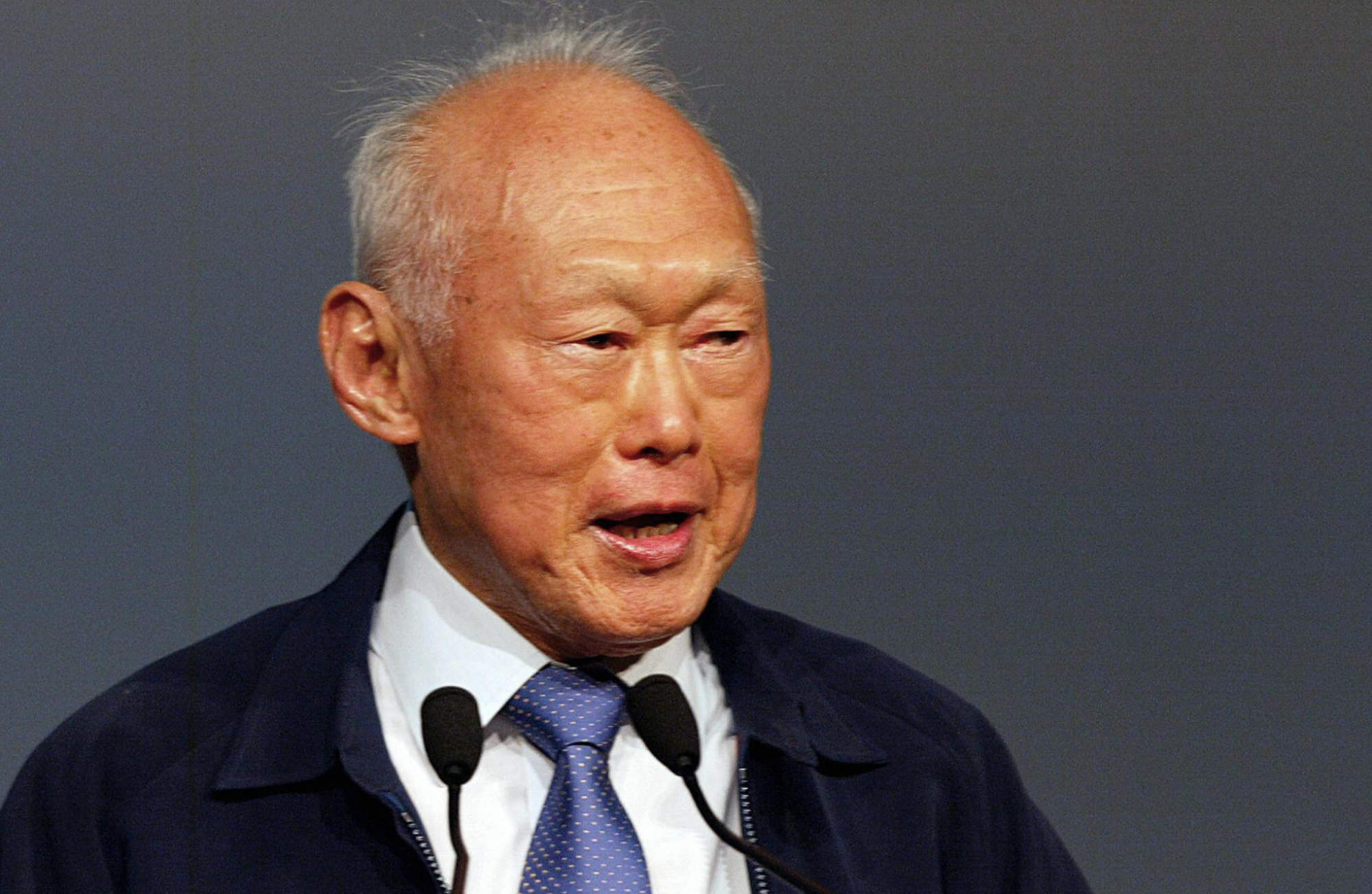 Hoon said the Asian values idea appeared to gain political prominence over the decades, often appearing in government rhetoric and official statements. It was used against Western attempts to impart democracy and human rights to Asian countries, and also brandished to silence criticism, he said.
"In asserting these values, leaders from the region find that they have a convenient tool to silence internal criticisms and to fan anti-Western nationalist sentiments," Hoon said. "Any domestic opponents can be dismissed as opposing the national interest or simply being un-Asian."
This was the case as Western liberalisation – characterised by excessive individualism, and a propensity for protests and open political conflict – was deemed unsuitable to Asia, Hoon added.
In championing Asian values, regional governments wanted to adopt a more paternalistic type of authority, the academic suggested in his paper.
"Asian values advocates assert that a nation is like a big family, [and] the government is seen as the unchallengeable father who is obliged to exercise both the disciplinarian and custodial roles," he said. "The society is deemed to be the children who ought to obey the father in all circumstances."
State fatherhood, Hoon said, thus legitimised Asian governments to intervene into the daily lives of citizens, including their sexuality, marriages and reproductive rights, in the name of national development.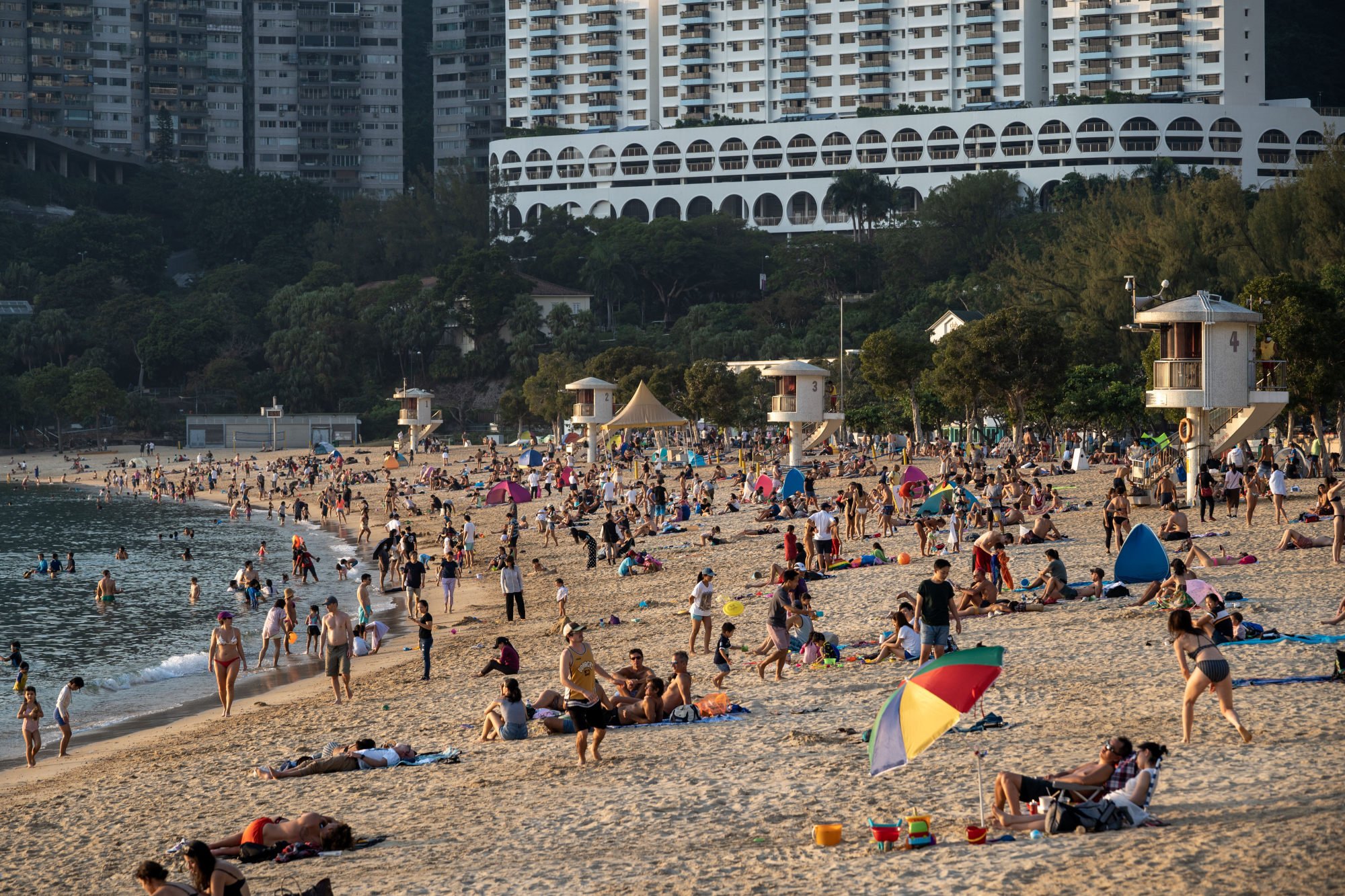 IS THE ARGUMENT RELEVANT TODAY?
Political observers say while the Asian values argument might have worked over the past decades, its effectiveness could be waning as governments face an increasingly educated populace exposed to global ideas.
Referring to the Singapore education minister's remarks during the LGBT debacle, Barr told This Week in Asia that it was important to examine how the Asian values concept had evolved in the city state.
In the 1970s, it started as an "overt effort" for authorities to manufacture political legitimacy, and then it became a "rationale for authoritarianism and the nanny state".
Two decades later, it was a "tool for building bridges" with a rising China and a way of deflecting the US from pursuing a heavily human rights-based agenda against the mainland, Barr said.
"Today, it is just a bit of a catch cry in the culture wars," he said. "The reality is that talk of Asian values and a rejection of culture wars today is just code for adopting the conservative and reactionary side in those culture wars."
Inderjit Singh, who served as a Singapore member of parliament for close to 20 years, said that while the issue of Asian values emerged "from time to time", it had become less prevalent in the past decade.
Singh said he thought the government had over the years adapted to the changing environment as well as expectations and desires of citizens, especially younger Singaporeans.
"To win over different segments of society in policymaking, using a simple Asian values argument might no longer work," he said. "There is a need to engage people [more deeply] and to share more information with everyone."
Bilveer Singh, an associate professor of political science at the National University of Singapore, said the concept of "culture wars" was not going anywhere, as the West continued to fight for more influence in Asia.
There will always be individuals enamoured by the ways of the West, but this represented a "super minority group", at least in Singapore, he said.
The academic added that highly-educated Asian societies, including Japan, South Korea, Taiwan and Singapore, were more likely to engage with values associated with Western nations.
"As Asian societies develop, people will be empowered and you will find people becoming more demanding of those in power, [but] is this Western in nature or simply human?" he asked. "Surely, as progress takes place, a more robust society will develop within the context of Asian and Western values."