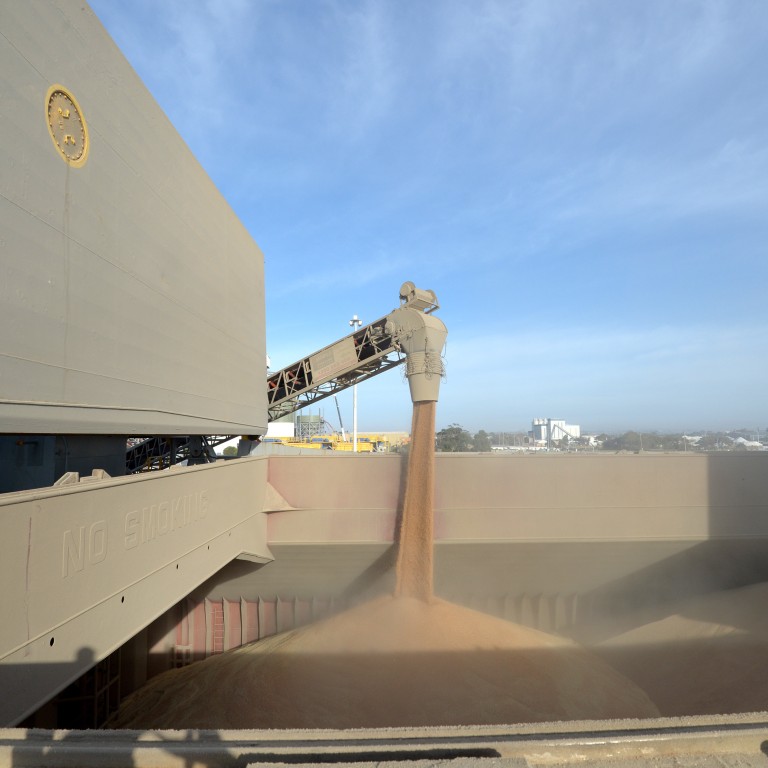 Explainer

|
War, inflation, fuel and food shortages: the Asia-Pacific's biggest economic risks
War upended economists' recently positive outlook, with more concern over inflation, supply chain disruption and possible global recession
Much of Asia-Pacific will see higher oil and commodity prices, shortages, slower demand for manufactured goods though there will be some trade winners
Just a month ago, economists were optimistic about the Asia-Pacific region, predicting that its economic recovery was poised to continue on an upwards trajectory this year.
The region took the Omicron outbreak in its stride, with most economies learning to live with Covid-19 and opening up their borders.
There were still lingering concerns over rising oil and other key commodity prices that were making everyday goods such as petrol and diesel expensive. But on the whole, sentiment was buoyant with economists even forecasting a comeback for Southeast Asia's tourism industry, which has been battered by two years of pandemic restrictions.
Russia's invasion of Ukraine upended this outlook.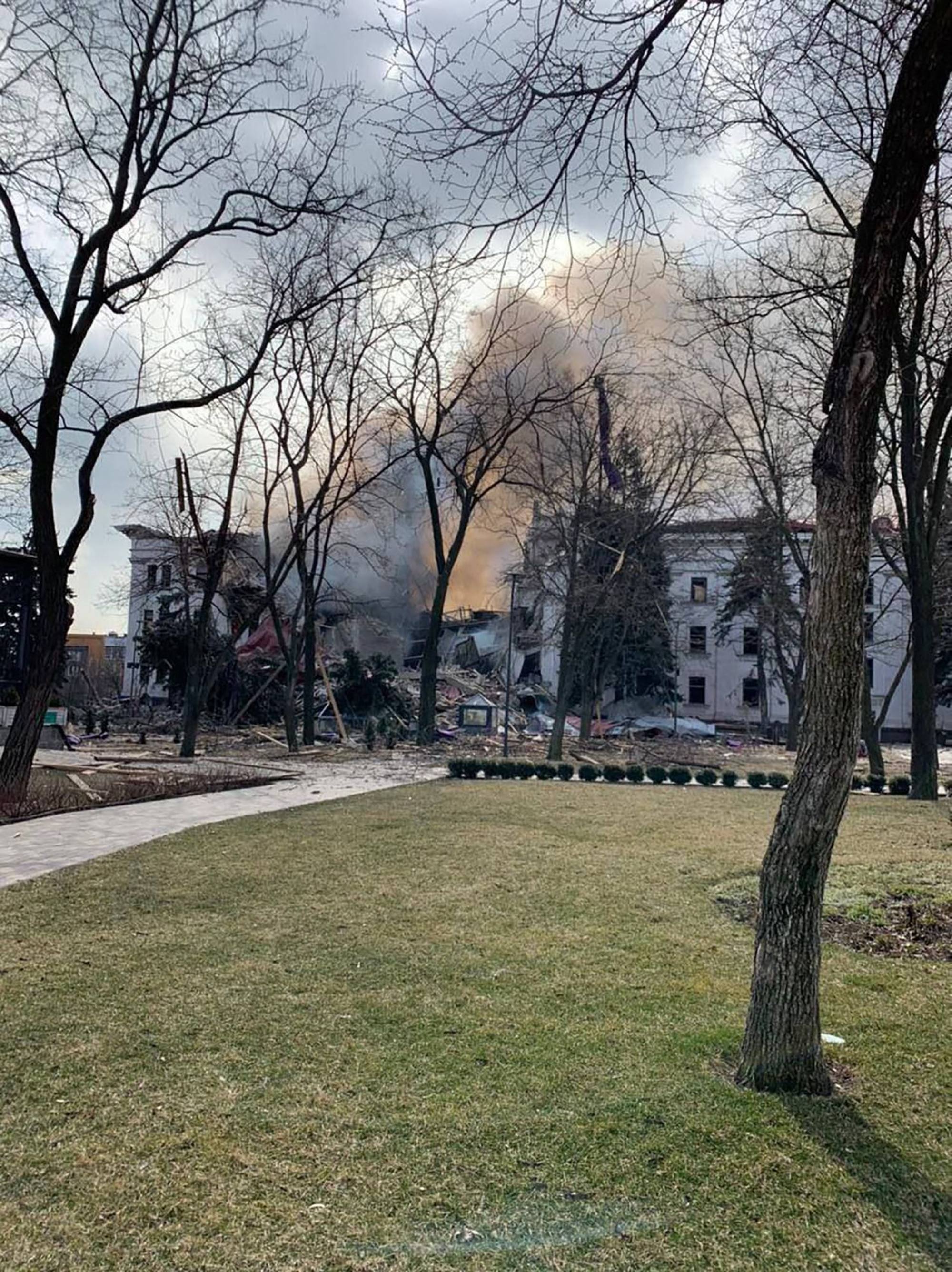 Problems such as rising inflation, supply chain disruptions and concerns over a global recession magnified overnight. Oil prices shot to their highest in 12 years.
Still fragile from the pandemic onslaught, it is increasingly difficult for Asian economies to know what to expect.
What are the major economic risks the world is facing?
The global economy is facing an unabated rise in inflation and slower economic growth. Even before the
Ukraine war
, lockdowns and labour shortages due to the
pandemic
have slowed production while choked globally interconnected supply chains have made goods scarce, pushing up prices.
The Ukraine crisis has exacerbated bottlenecks in the supply chain system that led to shipping delays of much-needed goods like oil, food, industrial components and even online shopping purchases.
Russia and Ukraine account for about one-third of global wheat exports, and are also responsible for producing vast amounts of key commodities like oil, gas and sunflower oil. But with shipping lanes in the Black Sea area closed off, goods cannot be exported, leading to a supply crunch that have jacked up prices.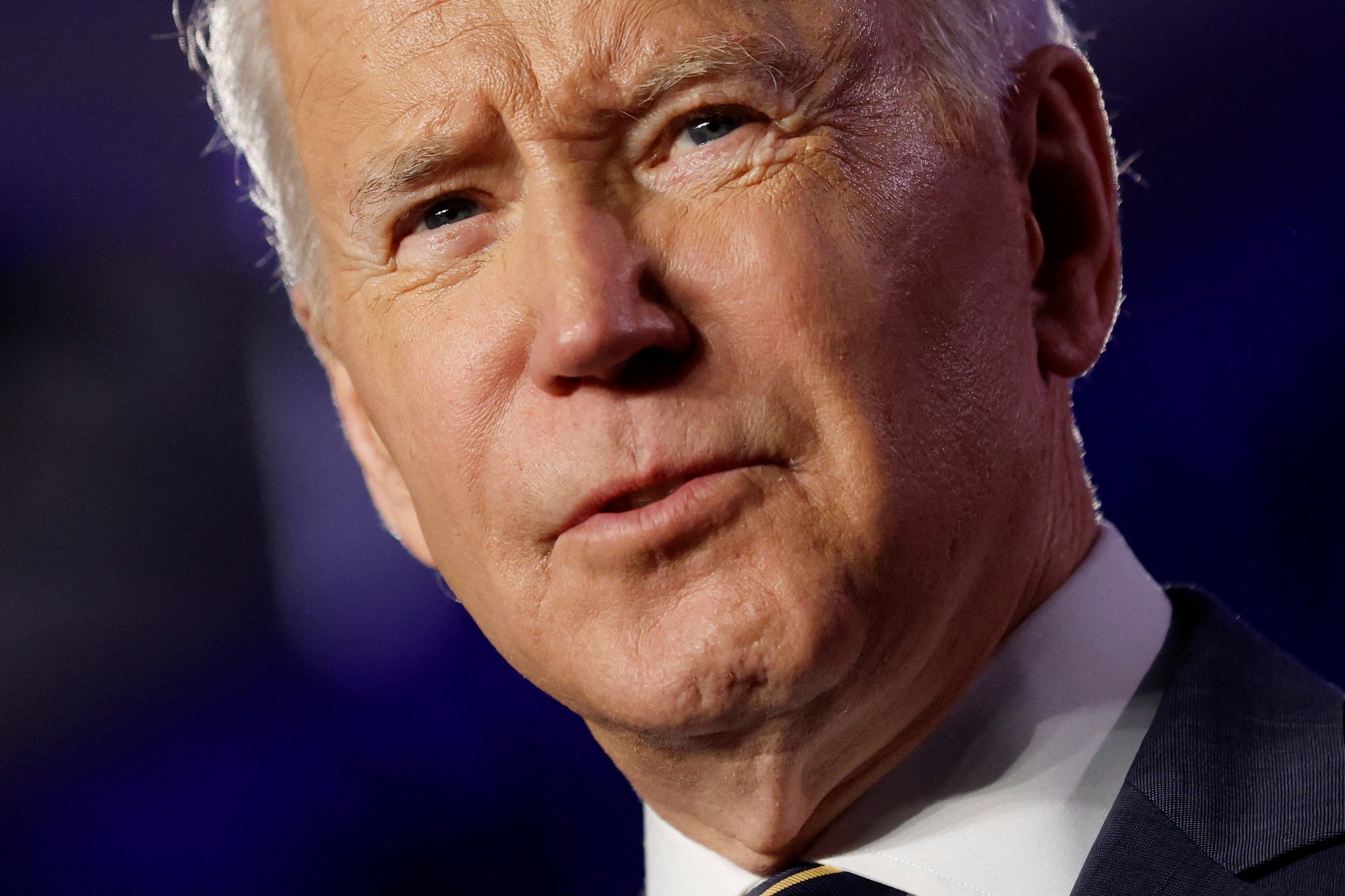 For example, prices of electricity in the UK and Europe – much of which is made from burning natural gas – have soared due to the shortage of gas. In Egypt, the world's largest wheat importer, flour prices have risen some 15 per cent. Ukrainian analysts have said the 2022 grain harvest could fall sharply due to the war causing a reduction in sowing areas.
A longer than expected war would make these problems last longer.
Invesco's Chao said that, given the strength of Ukraine's defence, the war would last until the end of the year, although Russia's oil and gas supply would not be completely cut off.
So far, the US has sanctioned Russian oil imports but the European region, while sanctioning investments in Russia's energy sector, have not banned Russian oil purchases.
Oil prices hit their highest since 2010-11 reaching about US$123 a barrel in early March, but have since cooled amid slower demand due to lockdowns in China. Still, research and intelligence firm Rystad Energy said in a note: "The reprieve of cheaper oil may be short-lived … the market has not fully realised the potential impact of lost Russian barrels on global supply".
At the same time, prices of key raw materials like coal, copper, aluminium and nickel have soared over the two years, meaning higher costs for manufacturers. Now prices will continue to rise even more, and in turn lead to consumers paying more.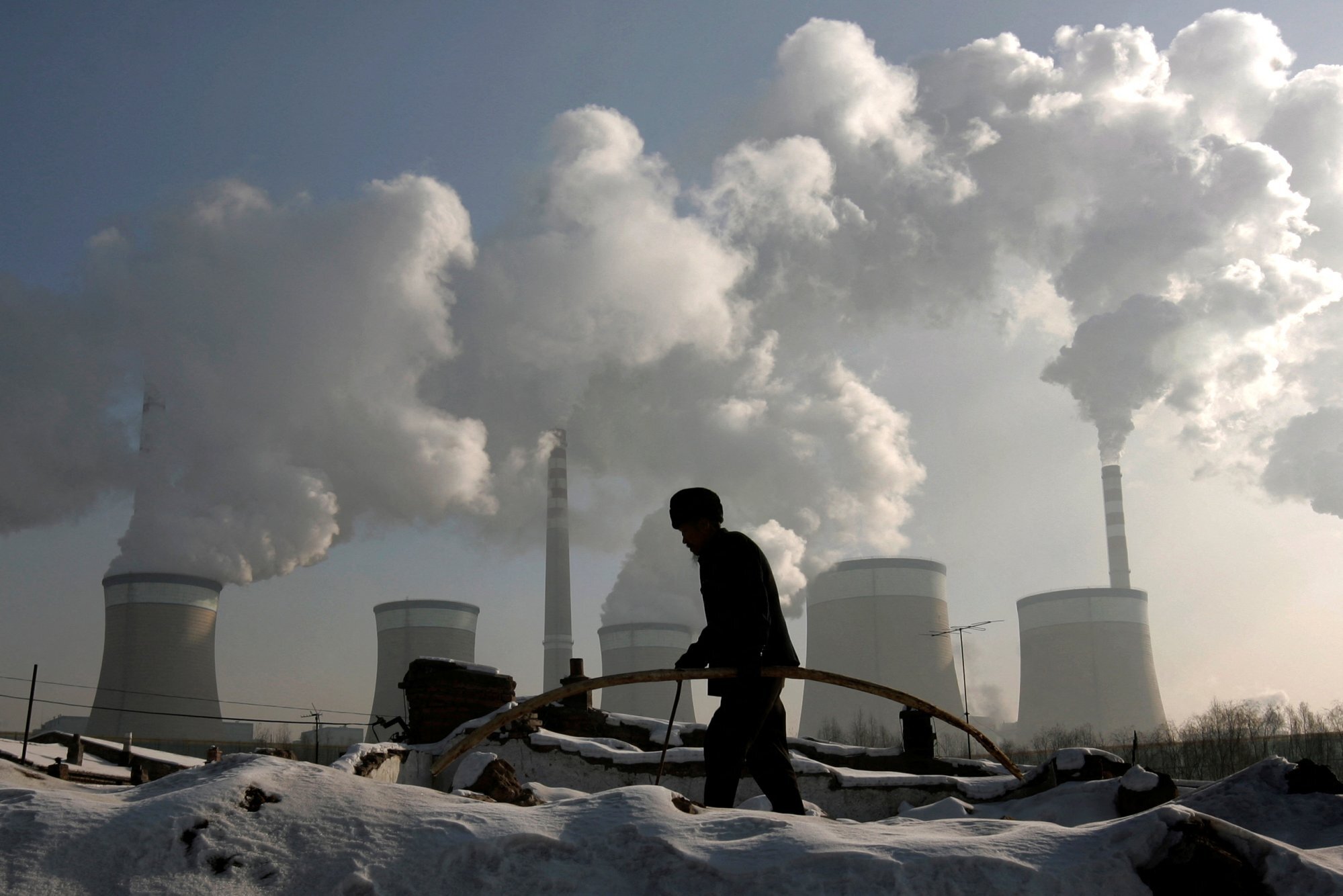 Slowing economic growth, due to manufacturers being unable to afford production due to high raw material prices, or consumers not purchasing goods for a variety of reasons, will eventually close down businesses. This will mean job losses.
This week, economists confirmed the worst and revised down their forecasts of world economic growth for the year.
Research consultancy Capital Economics expects global GDP growth this year to hit 3.2 per cent rather than 4 per cent saying there is now "a meaningful risk of recession in Europe and the UK" but other areas like Asia-Pacific are less impacted.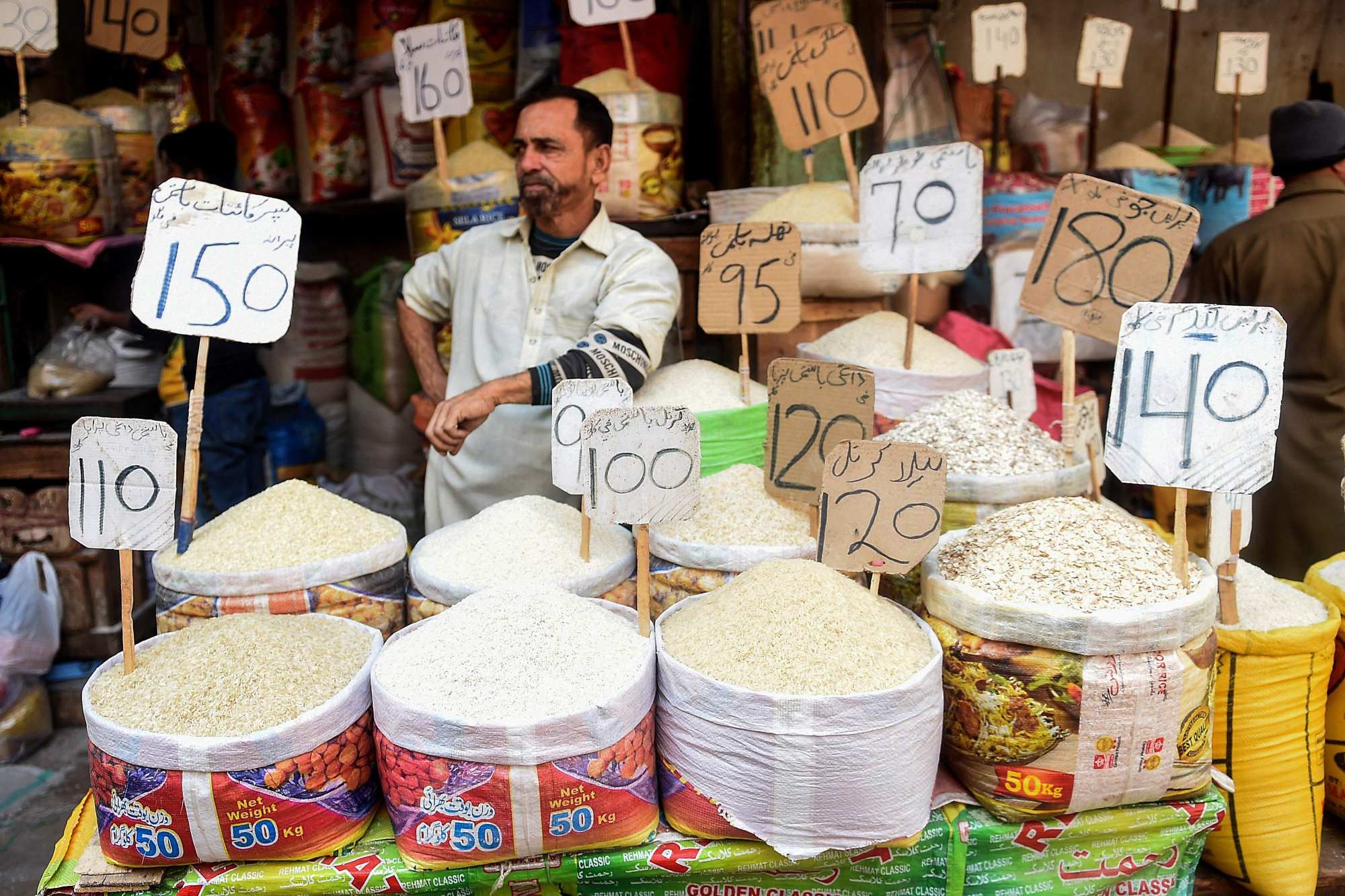 "Elsewhere, the effects should be smaller, but the risks to our new forecasts are skewed to the downside, relating particularly to the threat of a renewed intensification of global supply shortages," said Jennifer McKeown, the firm's head of global economic service.
Credit rating agency Moody's Investors Service expects inflation to keep rising. "We view the global expansion as dented, but not derailed. We now expect the G20 economies to expand 3.6 per cent collectively in 2022, compared with 4.3 per cent envisioned in our February outlook," it said. It also warned there could also be a risk of a global recession although most economists are not expecting one.
What are the biggest risks for Asia?
Most of the Asia-Pacific will experience headwinds in two ways: higher oil and commodity prices and therefore sustained inflation – given that most of the region imports energy – and slower demand for manufactured goods from troubled economies like Europe.
Investment management firm Invesco's Asian global market strategist David Chao was optimistic that the Asia-Pacific would be "insulated" especially given low trade linkages with Russia.
"[The impact of oil] is very negligible … on the economic growth trajectory for these countries or their currencies or even their risk assets," said Chao during an online briefing.
"The two countries I am keeping a close eye on are India and the Philippines given their reliance on imported oil and also because they are in a more fragile situation than other places in Asia."
Thailand, Vietnam, Pakistan, Bangladesh and Sri Lanka are also at risk of economic distress due to the commodity price spike. For example, Sri Lanka was forced to hike fuel prices by more than 40 per cent last week, while Pakistan is struggling to buy enough diesel to power its economy.
The drop in trade with Europe – Europe is tipped to head into a recession – will also slice off growth in Asia, said economist Bernard Aw from trade credit insurer Coface.
Aw anticipates for every one percentage point drop in trade with the Eurozone, there will be on average a 0.4 percentage point drop in growth in the Asia-Pacific region, not including China.
At this juncture, there may be some winners in Asia-Pacific particularly with energy and commodity exporters like Australia, Indonesia and Malaysia which can step up to fill the shortage in oil, natural gas and other raw materials, increasing their supply of these products, economists say.
Meanwhile, the impact of China's "slowdown" should not be forgotten.
While Asia-Pacific economies are largely heading for a recovery, an export downturn due to the ripple effects of a slowing China can still upend momentum, investment bank Nomura said.
Economists have started trimming their GDP forecasts for China to below Beijing's target of about 5 per cent. Last year, China's GDP grew 8.1 per cent.
If inflation keeps rising, what happens to cost, availability of basic necessities?
The region has started facing shortages and inflation in food commodities like corn, sunflower oil, and wheat.
Earlier this week Capital Economics said Australia's inflation would hit a 21-year high of 5.2 per cent by the third quarter of the year on the back of a fuel price surge and manufacturers and producers passing on their high costs of production to consumers.
Expensive agricultural products are also fuelling inflation, with economists from ANZ bank saying wheat prices had jumped 30 per cent since February, while overall food inflation would rise to 6 per cent from nearly no inflation at the start of the pandemic.
In India, shelves are not bare at the moment but consumers such as Sharada Ram, a housewife in Chennai, said prices are definitely higher.
"Refined sunflower oil is now being sold for 175 rupees (US$2.30) per litre in the retail market and groundnut oil at 165 rupees." She said this would have an impact on households, including middle class ones like hers, using oil for cooking.
B V Mehta, Executive Director of India's Solvent Extractors' Association (SEA) said there was no panic in India currently as there were enough supplies for the next two months, but prices would rise to reflect the geopolitical crisis.
India, one of the largest edible oil importers in the world, imports two thirds of its needs from other countries, including Ukraine and Russia.
How will Asia be affected by the US Federal Reserve's increase in interest rates?
Increasing interest rates is one way to rein in inflation. Higher rates will curb spending and therefore cool prices.
On Wednesday, the US Federal Reserve raised interest rates by 0.25 per cent and flagged more hikes this year.
"The Fed is clearly very concerned about inflation pressures …. While the move was in-line with market expectations, it was a hawkish hike," said ANZ Research.
Other Asia-Pacific central banks are expected to follow suit, but it is a mixed bag at the moment. Bank Indonesia left interest rates untouched on Thursday as there are fewer worries about inflation in the Southeast Asian nation amid higher commodity prices. Indonesia is a major coal exporter. The Bank of Japan also left rates unchanged on Friday even though it expressed some concerns over rising inflation. Taiwan's central bank however raised its rates by 0.25 per cent this week to combat inflation.
Are we at risk of stagflation? What does it mean?
Some economists and investors believe stagflation, a combination of a recession and high inflation, could hit global economies. Others are of the view that it has already happened.
However, there are fewer concerns about stagflation in the Asia-Pacific region, as many economies, such as China, have done well to kick off industrial activity after the initial shock of the pandemic. Investment bank Morgan Stanley said the region's "growth and inflation mix" is better than the Americas and Europe.
"The starting point of the stage of business cycle, productivity dynamic, and macro stability provides enough buffer for the region to absorb the stagflationary shock," said Morgan Stanley in a note.
A stagflation is a double whammy. The jobless have to face the prospect of not being paid but having to buy things at high prices.
Coface economists warned a stagflation event could even increase the risk of "social unrest in both advanced and emerging countries".
DBS Economics says the US sees no concerns with stagflation while Union Bancaire Privée says stagflation risks are building from geopolitical tensions, particularly in Europe.
What can Asian policymakers do and what have they done?
China has moved several times to slow the price of its commodities and raw materials, while many Asian governments are shoring up their supply chain channels to prevent shortages.
While several Southeast Asian countries, Australia and New Zealand have moved to open up borders – which would provide an instant boost to their economies – others are still facing high numbers of Covid-19 cases that have made opening-up challenging.
During the pandemic, much of Asia-Pacific's fiscal balance took a beating as governments spent money on support packages, health care and pandemic controls. Governments that subsidise transport and cooking fuel are facing pressure to raise prices – Indonesia said it is considering this to keep its deficit in check – while Thailand said it could maintain diesel subsidies until possibly May.
Matteo Lanzafame, a senior economist at the Asian Development Bank, suggests giving subsidies to the poorest segments of the population, who spend disproportionately more of their income on energy. Some governments may also roll back fuel taxes.
With the new shock from the Ukraine crisis fresh, not many banks in the region have yet moved to raise interest rates to bring down inflation although economists expect banks to do that slowly so it does not have an adverse effect on overall economic recovery. Higher interest rates will stifle investments and economic activity.
A delicate balance indeed.
Additional reporting by Bloomberg and Kalpana Sunder