Explainer

|
US-China fireworks, Kishida speech, Singapore's role: key things to know as the Shangri-La Dialogue returns
The defence meeting, which began in 2002, is up and running again, in person, for the 19th time after a two-year pause because of the pandemic
The event now plays a key role in Asia's security landscape, with more than 40 countries involved; China's Defence Minister, General Wei Fenghe, is among those due to give a talk to participants this year
Twenty years ago the first ever Shangri-La Dialogue defence summit was held in
Singapore
, named after the hotel it took place in.
Present at the inaugural session that May were defence officials from 22 countries, including China, Japan, South Korea, India, Australia and Britain.
Since that initial meeting the event has grown in size and influence, now billed as one of Asia's most important defence dialogues and one which plays a key role in the region's security landscape.
Robert Gates, the former United States Defence Secretary, said in 2008 that the discussions had "no peer in Asia" while former Australian Prime Minister Kevin Rudd, who delivered the keynote address in 2009, called the summit the "pre-eminent" security dialogue in the Asia-Pacific area.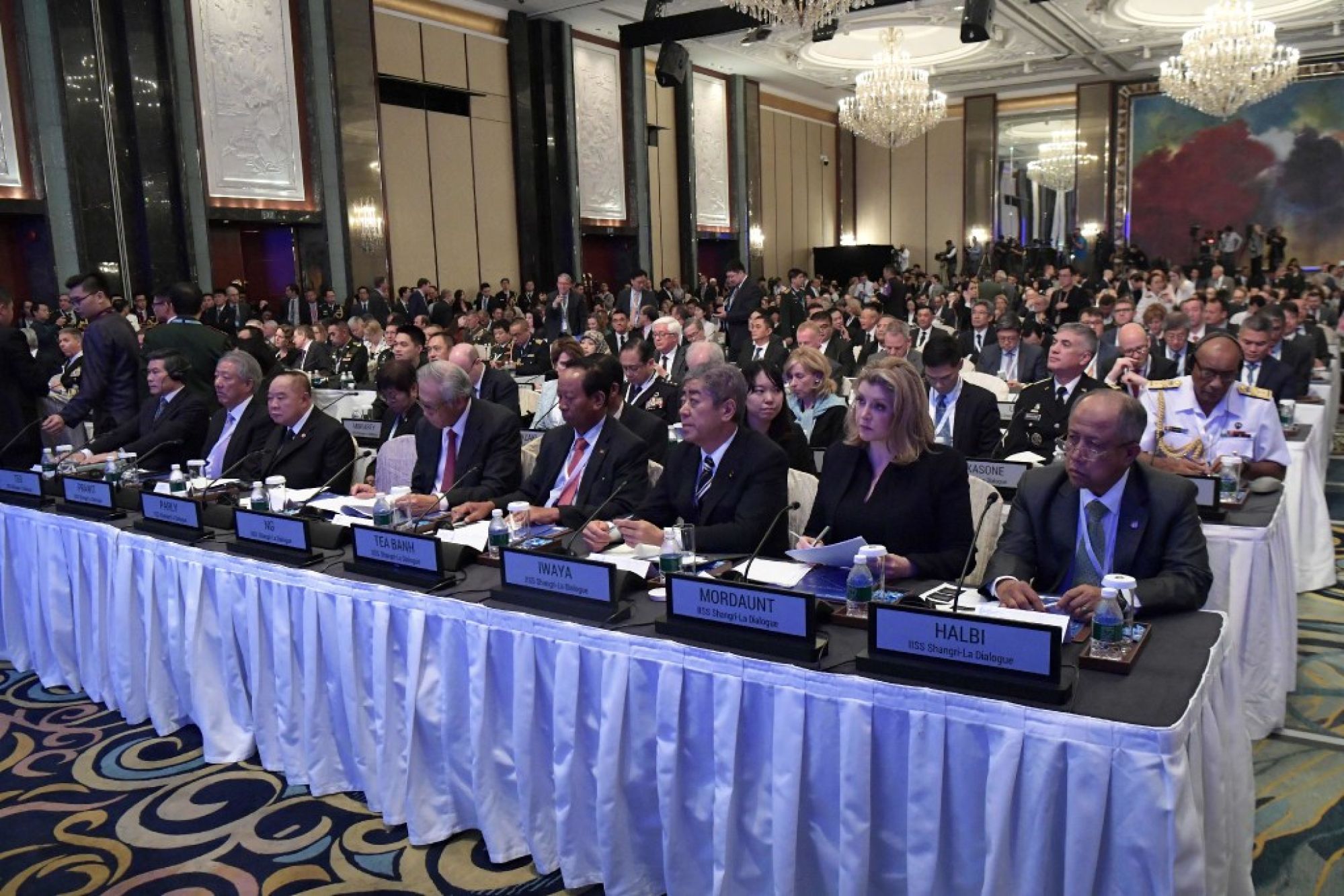 On Friday (June 10), the Shangri-La Dialogue, organised by London-based think tank International Institute for Strategic Studies (IISS), will be held for the 19th time, having had a two-year hiatus due to the pandemic.
Organisers are expecting around 500 delegates – high ranking military officials, politicians and diplomats – from more than 40 countries, with the war in Ukraine and US-China tensions likely to dominate discussions over three days.
Here is what you need to know:
Why does Singapore host the Dialogue?
According to a 2010 paper co-written by scholars David Capie and Brendan Taylor, the idea for the dialogue was first mooted in 2000 by IISS director general John Chipman during a security conference in Munich.
The paper, quoting an IISS staffer, said Chipman had noticed that Asian officials were "receiving short shrift" at that conference and realised that "Asia needed its own defence institution at which defence ministers met and spoke".
Before the Shangri-La Dialogue, there were attempts to plan a meeting for Asian defence ministers to interact both formally and informally, but with little success.
In the region the only 'track one' multilateral security meeting – meaning official government diplomacy within official government channels – was the
Asean
Regional Forum, although that was primarily attended by foreign ministers and did not focus on defence.
Capie and Taylor noted that Australia and Singapore were the "earliest and most enthusiastic" supporters of the idea. Australia, they said, was willing to host the event but its "perceived remoteness" ruled it out as a venue.
Chipman, the IISS head, pitched the idea to Singapore's then president SR Nathan in 2001 and Nathan, along with the city state's political elite, was supportive. The Shangri-La Dialogue, formally known as the Asian Security Summit, held its inaugural meeting the following year.
The Singapore government, according to the Capie/Taylor paper, offered significant funding for the event and also covered considerable security costs.
Has China always sent its top defence official?
China's Defence Minister, General Wei Fenghe, attended the last Shangri-La Dialogue in 2019 and is expected to address attendees on Sunday (June 12). However, Beijing has not always sent top officials to the regional conference.
In fact, China was among the "most reluctant" of governments when the Shangri-La Dialogue first started. The paper by Capie and Taylor said the reticence partly stemmed from the perception that the IISS was a Western-dominated organisation "with a reputation for being sympathetic" towards Taiwan, which China viewed as a renegade province awaiting reunification with the mainland.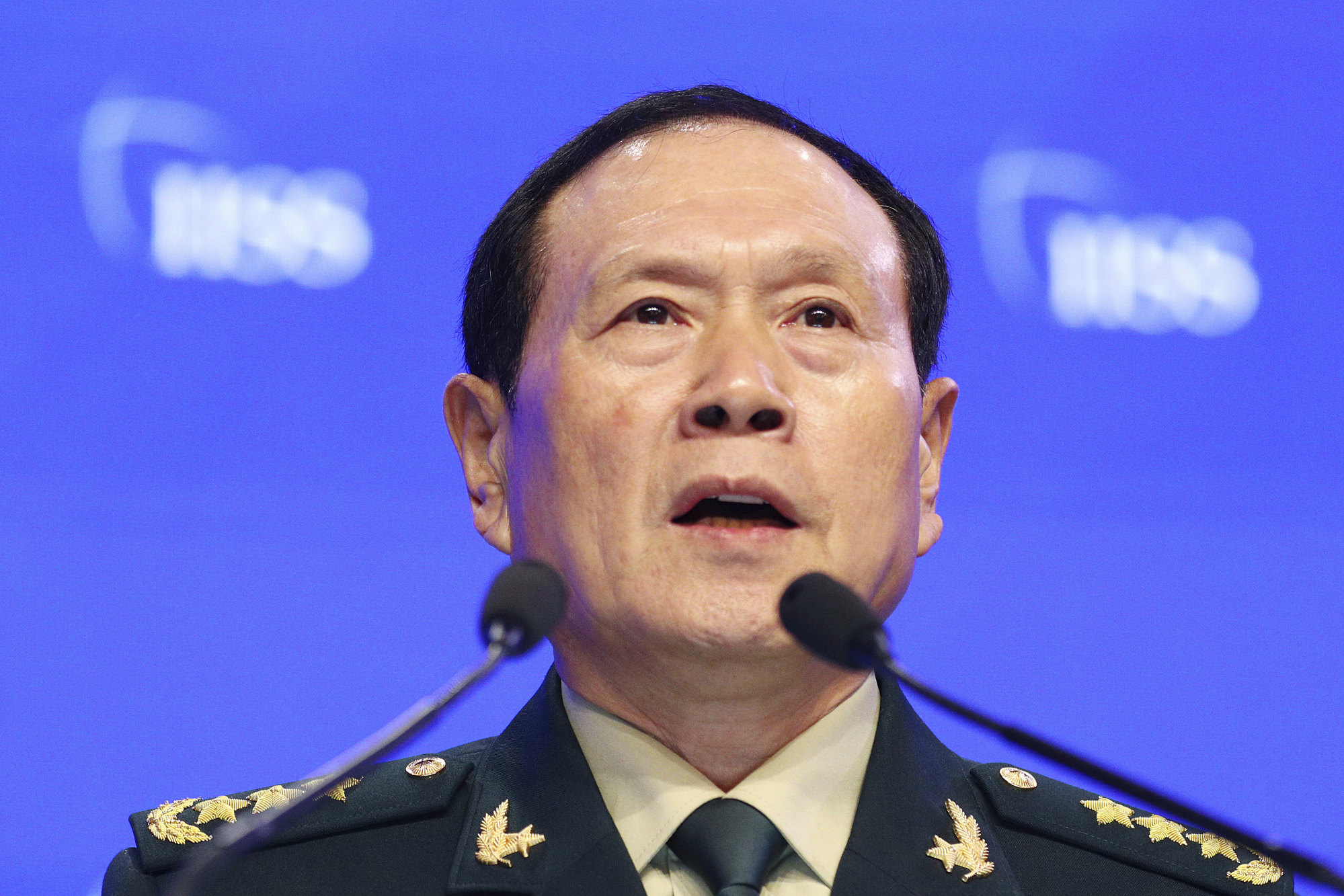 "At that time, Beijing was also suspicious of the new Bush administration," the paper said, adding that China feared that the forum might be "an exercise in China bashing".
Only after much reassurance did China go along with the idea, sending the director general of its defence ministry's foreign affairs bureau to the inaugural meeting.
Zheng Wang, a professor at the School of Diplomacy and International Relations at Seton Hall University in the US, noted that China's high-level participation from 2007 was considered a "major breakthrough".
"Given that China is a focus of security concern, any security forum is incomplete without high-level Chinese participation," wrote Wang in a story published by The Diplomat magazine in 2014.
Highlights of past Dialogues
In the early years of the Shangri-La Dialogue, the opening keynote address was typically delivered by a Singapore leader, such as Prime Minister Goh Chok Tong in 2004 and his successor and current prime minister Lee Hsien Loong the following year.
But that changed in 2009, when Australia's Kevin Rudd was assigned the role. Since then, leaders from participating nations have taken the stage to air pertinent issues.
In 2014, for example, with the Dialogue held amid rising tensions in the South China Sea, Japan's then prime minister Shinzo Abe made clear his country's aim to play a greater and more proactive role in ensuring regional stability.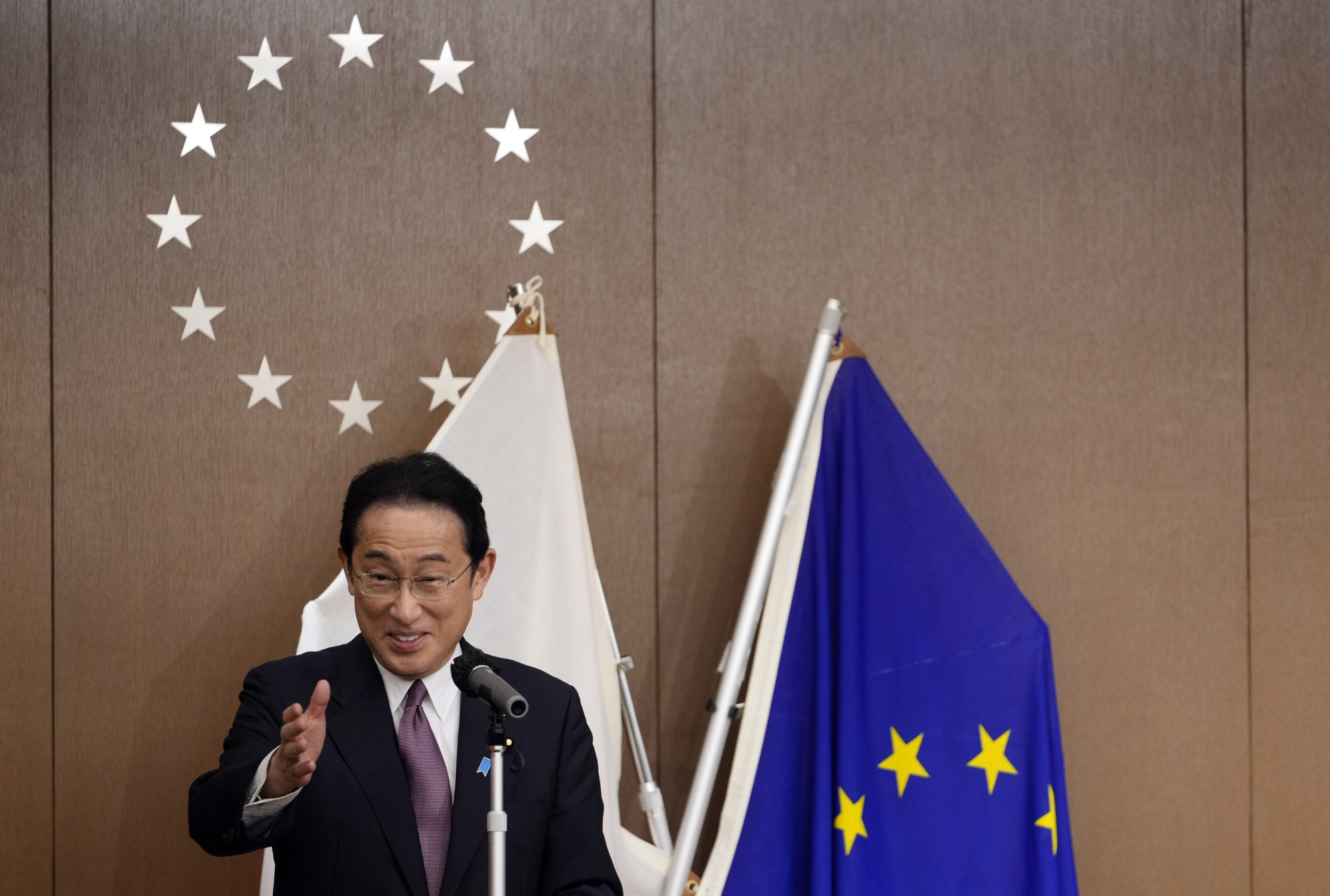 Japan, he said, would offer its support to Southeast Asian countries in territorial disputes with China. Unsurprisingly, Beijing responded by saying Abe had used the "myth" of a China threat to bolster its own security policy.
Australian Prime Minister Malcolm Turnbull, in his 2017 speech a few months after then US president Donald Trump took office, raised concerns about Washington's withdrawal from the Trans-Pacific Partnership trade accord and the Paris climate agreement, while US Defence Secretary James Mattis sought to reassure the region about America's commitment and leadership.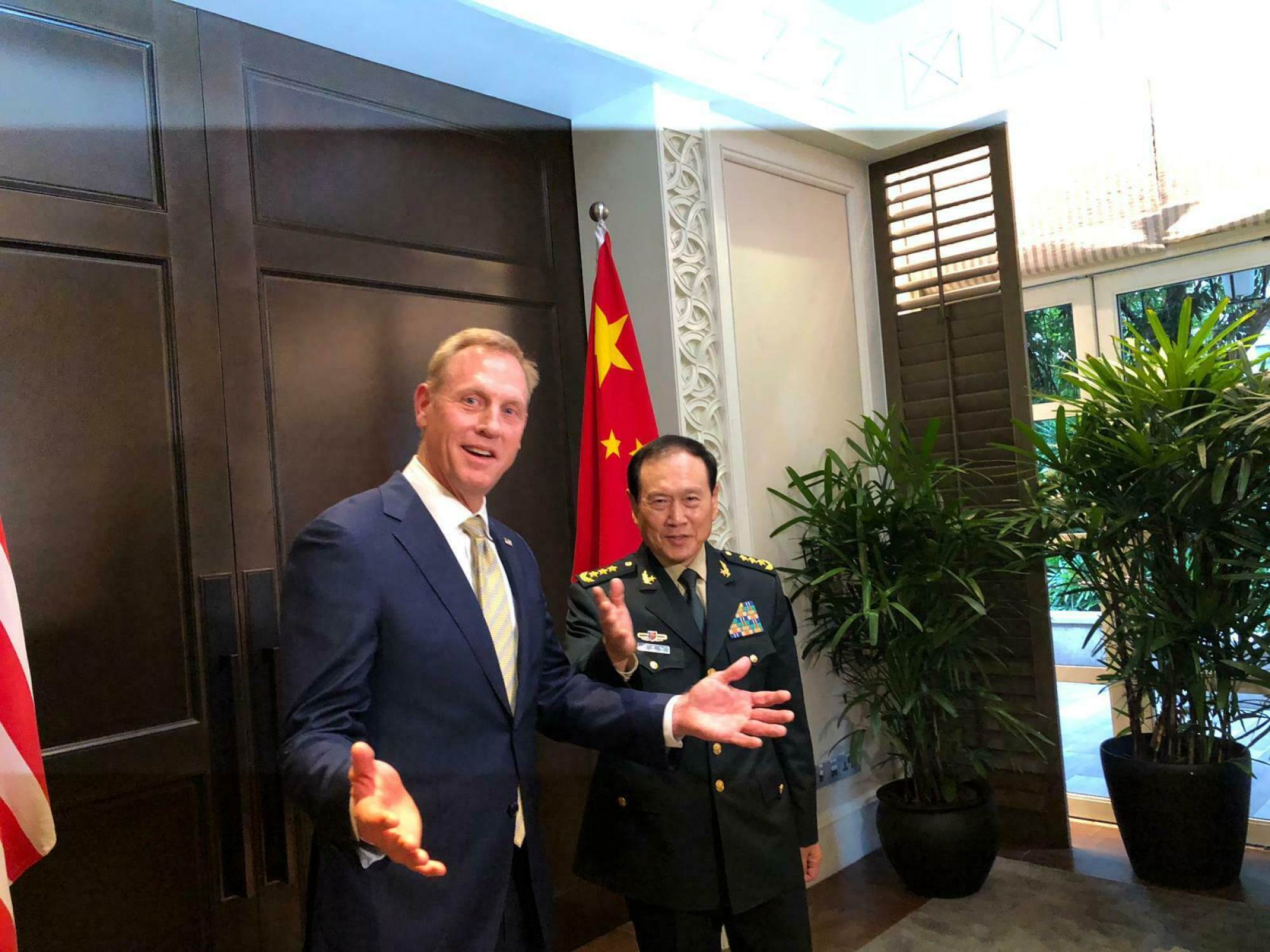 Narendra Modi, Prime Minister of India, used his keynote address in 2018 to laud the country's ties with Southeast Asia while stressing the importance of working with China.
This year, Japan's Prime Minister Fumio Kishida will deliver the keynote address on Friday evening. Analysts say he will probably touch on Japan's changing strategic outlook and the various challenges Asia-Pacific countries are facing.
Why are experts relieved the Dialogue is back in an in-person format?
After two years on pause, the Shangri-La Dialogue is returning in a "near-normal, post-pandemic" format, according to organisers, with hundreds of delegates expected to attend.
This is to the relief of many defence analysts who have previously suggested diplomatic and security meetings are far better held in person, as opposed to virtually, as delegates can have informal, spontaneous face-to-face meetings on the sidelines.
Collin Koh, a research fellow at the Institute of Defence and Strategic Studies in Singapore, said the Dialogue would be the first major regional security event since the Covid-19 pandemic.
"Over the past two years, most of us are getting used to having virtual meetings but nothing really replaces the interpersonal touch that usually characterises in-person events," he said, adding that there are "opportunities to catch up with as many of your foreign counterparts as possible and even iron out some issues face to face".
When the 2021 Shangri-La Dialogue was cancelled, Singapore's Defence Minister Ng Eng Hen noted that "face-to-face meetings were necessary for frank and deep conversations" among participants.