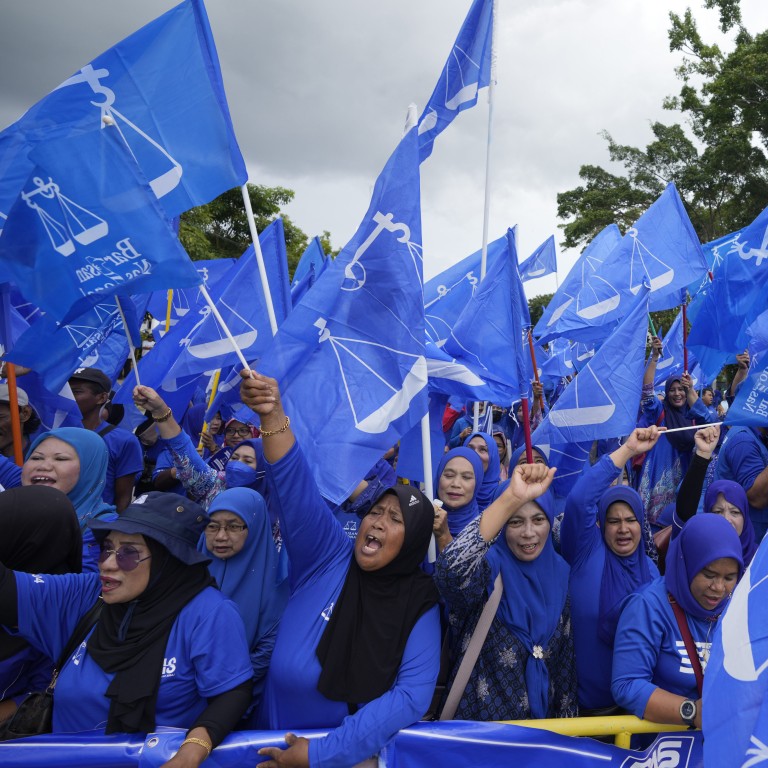 Explainer

|
Malaysia election 2022: highlights from 2 years of political chaos leading to Saturday's vote
Umno is seeking a return to power in Malaysia this week, four years after a crushing defeat in the historic 2018 election and since returning to power in 2020
The last two years – marred by political upheaval, corruption allegations and a pandemic – have been tumultuous for the party that ruled Malaysia for over 60 years
Umno's return to power in 2020 had been marred by a relentless period of feuding among Malaysia's political elites.
And how could it not be? Malaysia's grand old party saw a crushing defeat – losing an election in 2018 for the first time in over 60 years. It took a series of calculated political manoeuvres for it to find its way back as the country's de facto ruling party.
This time, Umno is calling for "stability and prosperity" in its manifesto as it attempts to consolidate power through a formal electoral win.
But Umno's last two years in power have been anything but stable – with the rise and fall of two prime ministers, an economy only just recovering from the Covid-19 pandemic and top party leaders mired in corruption charges and scandals.
Here are some controversial episodes that have marked the last two years of Malaysia's political scene.
Umno back on top
The reformist ruling alliance Pakatan Harapan collapsed after just 22 months in power, following an internal coup led by party member
Muhyiddin Yassin
in February 2020.
He was backed by the corruption-tainted Umno that Pakatan Harapan ousted in the 2018 watershed election, following voter resentment over high living costs and allegations of rampant corruption at the hands of Umno and its Barisan Nasional coalition.
In the power vacuum following the coup, Muhyiddin was named the new prime minister.
But Muhyiddin's
willingness to work with Umno
, his former party, led to concerns that few of Malaysia's political elite were willing to clean up corruption, heralding the return of Umno politicians facing charges of corruption and abuse of power.
Former premier
Najib Razak
– who was prime minister for nine years before losing to Pakatan Harapan in 2018 – went on trial for multiple corruption and money laundering charges involving the 1Malaysia Development Berhad (
1MDB
) fund. He started
serving a 12-year jail sentence
in August.
Umno president and Najib's former deputy,
Ahmad Zahid Hamidi
, is facing dozens of charges over corruption at a charitable foundation that he established.
A difficult start
Muhyiddin undoubtedly faced an uphill climb when became premier in February 2020, tackling a tumultuous political scene alongside the pandemic.
In one of his first moves as prime minister, Muhyiddin
postponed parliament
by two months after his former party – and now opposition – Pakatan Harapan mooted a no-confidence motion.
In mid-March, he announced a partial national lockdown as Covid-19 cases skyrocketed in the country.
He faced criticism early in his tenure over his administration's appointment of lawmakers to top decision-making positions in government-linked corporations. Opposition leaders described this as taking "bribes" to shore up support in a fragile coalition.
He finally ended months of uncertainty over his parliamentary majority in July, by removing the Speaker of the Dewan Rakyat, the lower chamber of the Parliament of Malaysia, after a heated debate in which the government won by a slim majority of two.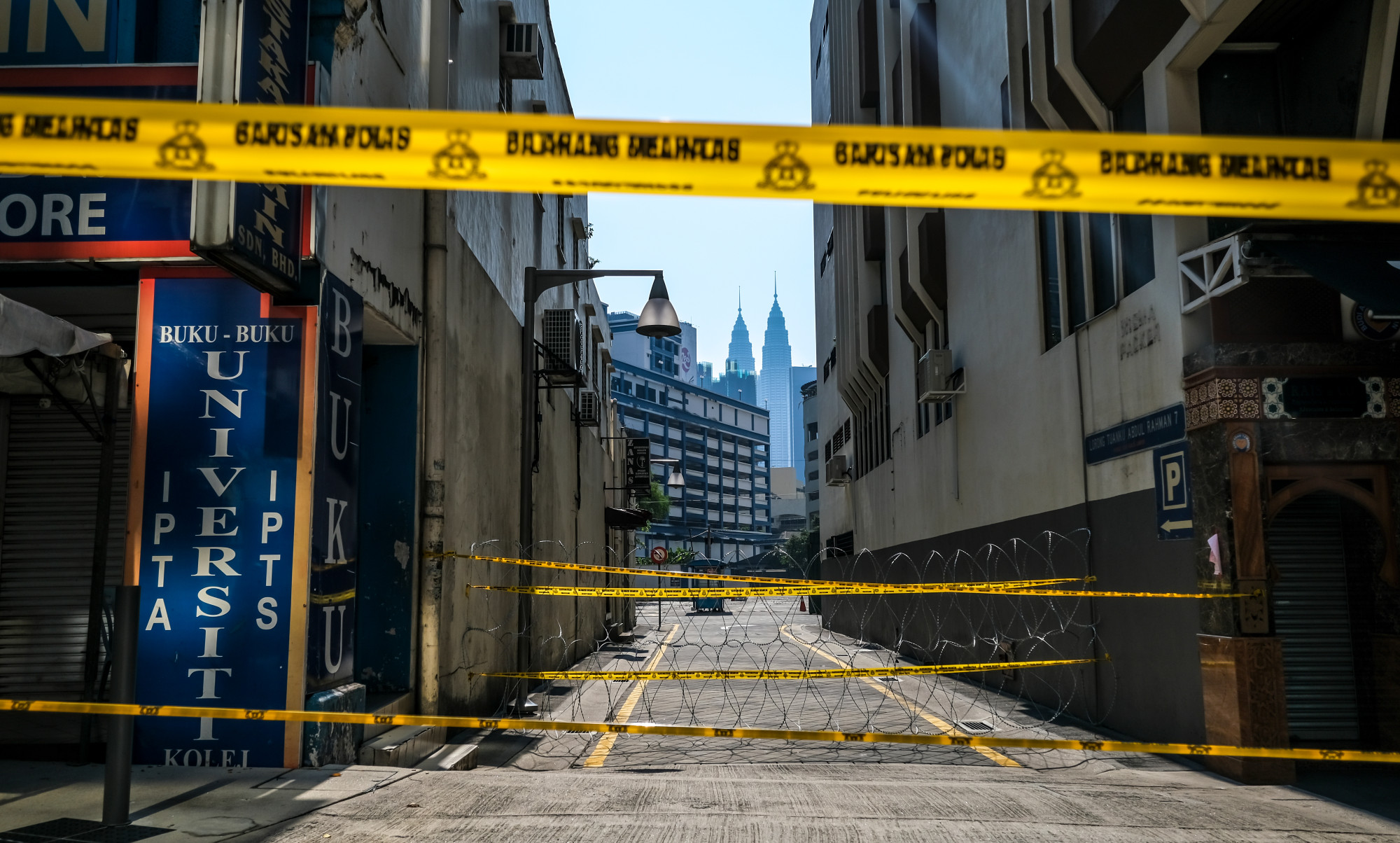 But more criticism ensued. Amid strict lockdown rules, a perceived double standard between politicians and ordinary people raised the hackles of Malaysians who pointed out that their leaders were spotted having mass gatherings, not wearing masks properly and even breaching quarantine.
Muhyiddin addressed these accusations by insisting there were "no double standards" and that action would be taken against lawmakers who breached the rules.
Chaos in Sabah
Even as the pandemic raged on,
snap polls were called in Malaysia's Sabah state
in July 2020 – which remained controlled by Pakatan Harapan – after weeks of political machinations resulted in a slew of elected representatives saying they would switch parties.
Without elections, the state government would have fallen to the federal government's Perikatan Nasional alliance as a result of the manoeuvres – making it the fifth state to do so since Muhyiddin came to power.
Adding to the political turmoil was opposition leader Anwar Ibrahim, who claimed to have enough support from lawmakers to form a government.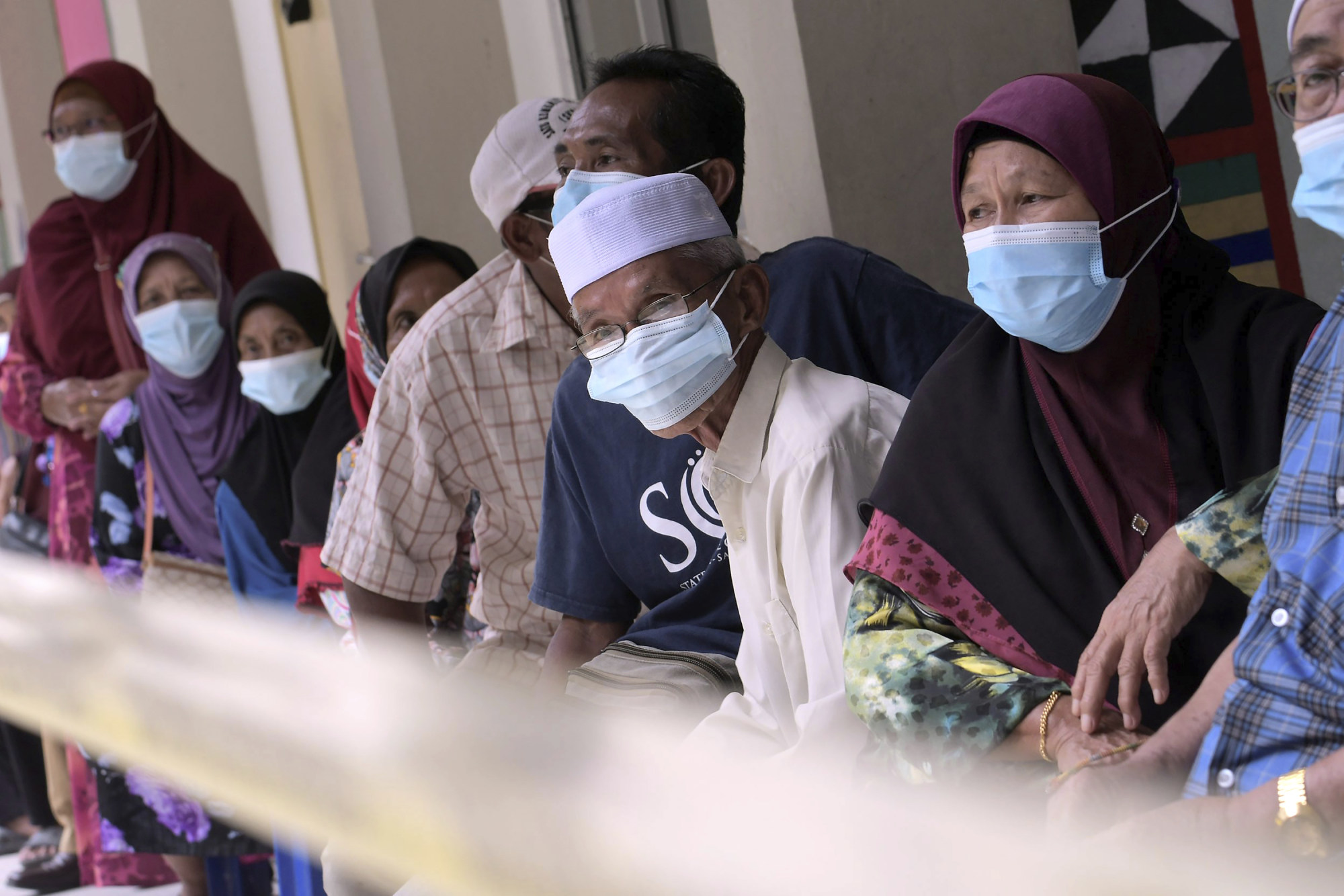 Muhyiddin eventually emerged as the winner of the state-level battle in September, raising questions about whether his win in the contested state would give his ruling party enough momentum to announce their bid for a snap general election.
But confusion grew as Anwar held meetings with the country's constitutional monarch, Sultan Abdullah Sultan Ahmad Shah, over his
much-debated plan
to form a new administration through defections of parliament members and oust Muhyiddin.
Muhyiddin – it seemed – was fighting both internal and external pressures.
The King's wrath
The opposition accused Muhyiddin of using the coronavirus cases as an excuse to suspend parliament and insulate his turmoil-wracked government from being ousted. The king rejected the plan, urging that the warring politicians find a common ground and end "politicking".
But in January 2021, the nation's monarch approved a state of national emergency to stem the spread of a third wave of coronavirus infections.
The declaration of an emergency – which could last until August – also meant parliament could be suspended indefinitely, during which time the embattled Muhyiddin would be able to govern by fiat.
In response, the opposition again accused Muhyuddin of using the public health crisis as an excuse to avoid a showdown in parliament, and Anwar
said the government misled the king
to cling to power.
Parliament finally reopened for a five-day sitting to brief lawmakers in July 2021. But the ruling party's Law Minister sparked an uproar after saying that the government annulled all emergency ordinances with the king's assent. The prime minister also refused to hold a parliamentary debate about the government's performance during a January-August state of emergency.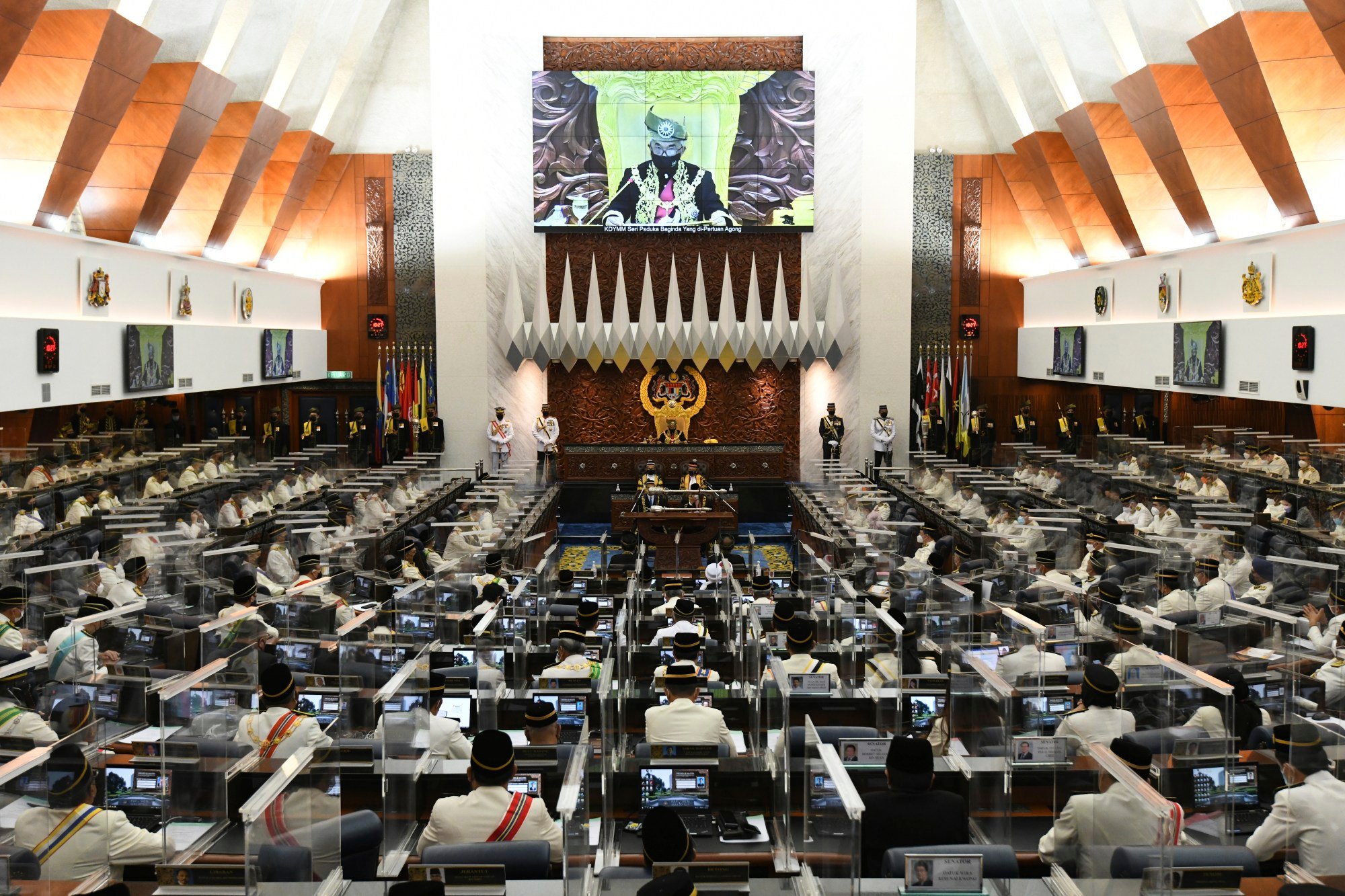 The
king rebuked Muhyiddin's government
for misleading parliament by incorrectly suggesting the monarch had agreed to revoking the state of emergency. The prime minister once again faced calls to resign after the rare public reprimanding by the king.
Facing accusations of violating the constitution, protests demanding his departure, and waning support from Umno ministers, Muhyiddin formally resigned in August 2021.
What's next, Umno?
As his first order of business after taking office, he urged his still-seething rivals to put the "Malaysian family" first during the pandemic, and promised to nurture cross-party cooperation.
While Ismail Sabri seemed steadfast in his decision to
resist calls
for an early general election, he finally succumbed to party pressure and
dissolved parliament
in October, paving the way for snap polls.
But as it got closer to election day, observers have questioned Umno's timing – with the country set to face possible floods caused by the monsoon season.
The party's aim to put an end to the persistent political instability of recent years has also been called into question, with opposition voices pointing to Umno as the source of instability over the past two years.
And to some observers, Umno's pitches appear to be a mere smokescreen for its top leaders' alleged true intentions: saving top party leaders like Najib and Zahid from criminal persecution.