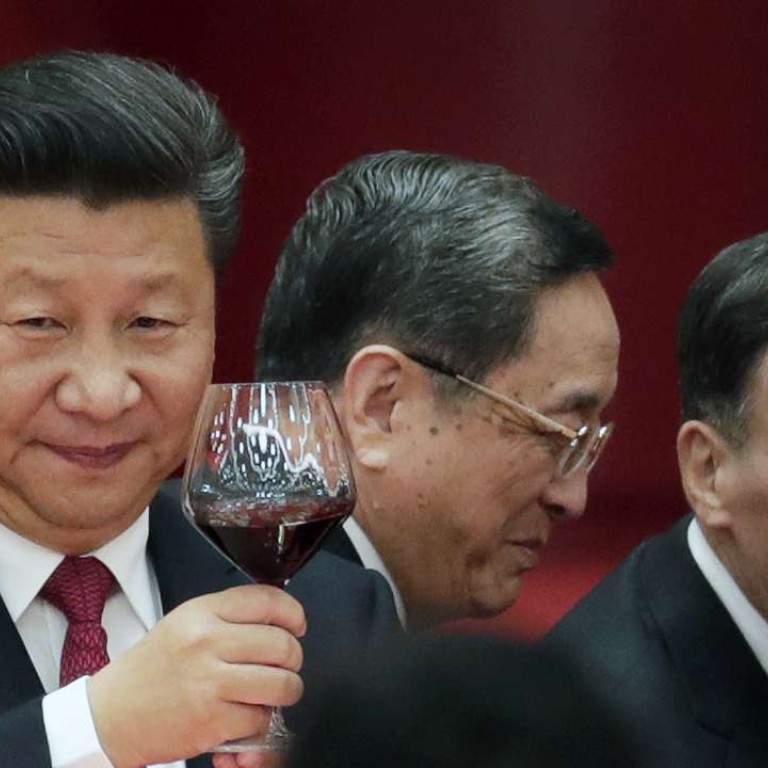 What Bangladesh hopes to gain from milestone visit by China's Xi Jinping
Forty-five years ago, China was backing Pakistan in the bloody crackdown on its restive Bengali populace. Up to three million lives are estimated to have been lost by the time Bangladesh was born as an independent nation after India trounced Pakistan in a war in 1971.
Bangladesh has since forgiven China – now its biggest supplier of military hardware – and is rapidly strengthening ties with China, as will be on full display when President Xi Jinping ( 習近平 ) touches down in capital Dhaka on Friday.
The Xi visit – described by Chinese media as a "milestone" – will be the first by any Chinese head of state to Bangladesh in the three decades since President Li Xiannian's visit in March 1986.
Not that Bangladesh has forsaken India, its traditional ally and the dominant power in South Asia, which has been warily watching China's rising clout in a region once considered its exclusive sphere of influence.
Bangladesh's unequivocal support after a terror strike on an Indian army base last month set the stage for Pakistan's diplomatic isolation in South Asia, leading to a boycott of November's South Asian Association for Regional Cooperation (Saarc) summit in Islamabad.
Dhaka even supported the revenge 'surgical strikes' by the Indian army on terror camps across the border with Pakistan. But when it comes to China, Bangladesh has made it clear, it likes to follow its own diplomatic script.
Foreign ministry sources in Dhaka told This Week in Asia that Bangladesh and China will sign at least 21 agreements involving close to US$40 billion in Chinese funding for large infrastructure projects. "These projects are critical to Bangladesh's development ambitions. So Xi's visit is very important. Wherever he goes, he offers a big package, and it won't be any different this time," said Ambassdor Munshi Faiz Ahmad, chairman of the government-backed think tank, the Bangladesh Institute of International & Strategic Studies.
India extended a US$2 billion line of credit to Bangladesh after Prime Minister Narendra Modi's visit last year, following up on a US$1 billion loan in 2010 when Modi's predecessor Manmohan Singh visited Dhaka.
"India cannot match the scale of Chinese funding in South Asia even if we wanted to. That worries Delhi but neighbours like Bangladesh cannot be prevented from looking for development funds from China, as they want to grow fast," said Jayanta Ray, author of India Bangladesh Relations Current Perspectives.
In a recent conference, Mustafizur Rahman of Dhaka's Centre for Policy Dialogue made Bangladesh's position clear: "We don't want to be drawn into any rivalry. Bangladesh and China should negotiate not only today's problems but also those of tomorrow," Rahman told the conference.
Bangladesh's finance minister AMA Muhith has been saying his government is scouting for mega-loans to finance large infrastructure projects even if they come at higher rates.
"Getting the funds to finance our ambitious development plans is more important. If we grow as we have for the last few years, we should not be worried about repaying these loans," Muhith has been quoted by local media as saying.
Dhaka sees Beijing as the single most important source of development finance – the prime reason for the excitement over Xi's visit.
"Loan agreements of a record amount will be signed during President Xi's visit," Bangladesh's junior finance and planning minister MA Mannan told reporters in Dhaka. "We gave China a list of projects we want them to finance. They have indicated they will finance most of them."
Among the projects are a coastal expressway, a satellite township, a port expansion and a railway line.
Bangladesh has strongly backed both Xi's geo-economic initiatives like the "One Belt, One Road" and "Maritime Silk Route" even as India has reacted to these warily.
Bangladeshi ministers have also been strongly advocating for the Bangladesh-China-India-Myanmar (BCIM) trade corridor, another Chinese initiative to which Indian reaction has been muted.
"The BCIM is capable of changing the economy of the less developed regions of the four member nations and we welcome it," Amir Hussain Amu, the minister for industry, said at a recent business seminar in India's Tripura state.
There have been occasional hiccups in Sino-Bangladeshi ties. Dhaka recently pulled out of a Chinese-funded deep-sea port project on the Bay of Bengal and handed it over to Japan, reportedly under intense Indian and American pressure. A Chinese company – Harbin Electric International – also lost out to India's BHEL for a 1320MW coal-fired power plant at Rampal.
But for each project where Bangladesh has pulled back from China to please India, there are many more that will be finalised during Xi's trip.
"We want China and India to be friends because we want to be friends to both. We need them both," said a senior Bangladesh diplomat who did not want to be identified.
A former BBC correspondent, Subir Bhaumik is a writer and columnist