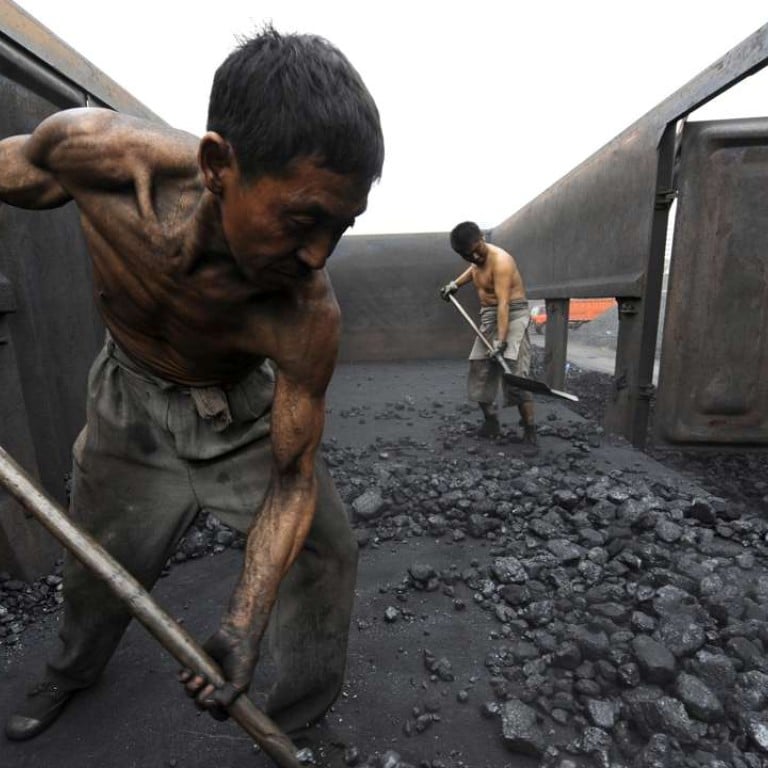 The real reason for China's U-turn on climate change
Environmental diplomacy may be Beijing's best option to soothe relations amid tensions over territory
In 2013, when Beijing environmentalist Li Shuo suggested Chinese policymakers take the lead on climate change, the reactions were less than enthusiastic.
"Chinese officials rejected the idea immediately," Li recalled. "They were worried that developed countries would take advantage of their move and force China to cut greenhouse gas emissions."
Now the landscape is markedly different. At the World Economic Forum's annual meeting last month in Davos, Switzerland, China's President Xi Jinping (習近平) urged the United States to stay in the "hard won" Paris climate deal.
At the same time, China Daily quoted Xie Zhenhua ( 解振華 ), China's special envoy to the United Nations Climate Change Conference, as saying that "China is capable of taking a leadership role in combating global climate change."
"This is the first time that a high-profile Chinese official has made such a remark publicly," said Li, a climate campaigner with Greenpeace East Asia.
"Given that Chinese officials will be held accountable for what they have said, Xie's words are a clear indication that China is poised to step up and become a new global leader on climate change."
Many believe China is changing course for its own good. "The biggest driver is domestic concerns over smog," said Erik Solheim, head of the UN Environment Programme based in Nairobi, Kenya.
But many analysts also believe China hopes to translate its climate actions into "soft power", and Southeast Asia, in particular, is where climate diplomacy is badly needed.
"Asian countries share a common interest for climate action," said Song Ranping, a researcher at Washington-based think tank the World Resources Institute.
"More leadership from China will help it build international credibility, cultivate trust in the region and ease tension in other areas."
At present, tensions are running high. In July last year, the Permanent Court of Arbitration in The Hague ruled China had "no legal basis" to claim nearly all of the South China Sea as its territory, in response to a case filed by the Philippines in 2013. Beijing has rejected the court's decision.
A few months later, Vietnam's Defence Ministry said it supported US "intervention" in the Asia-Pacific if it brought "peace, stability and prosperity".
"Climate diplomacy between China and other Asian countries has the potential to improve and advance relations among them," said Margareth Sembiring, senior analyst with the Centre for Non-traditional Security Studies at Nanyang Technological University in Singapore.
"Due to its nature, addressing climate-change issues inherently entails cooperation among nations ... Climate-change concerns create a room for dialogues," Sembiring said.
According to the Global Climate Risk Index 2017 released by Germanwatch, a non-governmental organisation based in Bonn, six out of 10 countries hit hardest by climate change were in Asia.
The region also experienced the highest number of climate-related disasters in the world between 2000 and 2008, shown in the latest report of the Intergovernmental Panel on Climate Change, a United Nations group which reviews and summarises climate science.
The region accounted for nearly 30 per cent of total global economic losses caused by extreme weather, the report said.
China has already established a 20 billion yuan (HK$22.5 billion) climate fund to assist the developing world in mitigating greenhouse gas emissions and adapting to a changing climate.
It has also pledged to transfer low-carbon technology and offer technical training.
China was also likely to make its overseas finance strategy more "green", said Kelly Sims Gallagher, director at the Centre for International Environment and Resource Policy at Tufts University.
Complicating China's new leadership role in global climate change, however, is its major stake in the coal processing industry.
Since 2013, half of the 14 international coal projects backed with Chinese money have been built in Vietnam, Indonesia and Bangladesh.
A study by the New York-based Natural Resources Defence Council found that from 2007 to 2015, China provided more than US$7 billion for coal projects in Indonesia and US$3 billion for Vietnam, making China the largest foreign lender for coal projects in both countries.
Frank Umbach, research director at the European Centre for Energy and Resource Security at King's College in London, said that weaker demand in China had left its coal industry no choice but to go abroad.
Umbach and others said that, rather than end its financing of overseas projects outright, China was more likely to help nations in the region become more efficient with coal.
Such a transition could still be a positive change, Umbach said.
He estimates that a high-efficiency coal power plant can emit 25 per cent less carbon dioxide – good news for power-hungry countries that are also vulnerable to the effects of climate change.
As countries such as the United States restrict government-led funding to poorer nations for international coal projects, due to concerns over climate change, Asia's coal power operators are increasingly looking at China for backing.
Indonesia, for one, has asked the Beijing-backed Asian Infrastructure Investment Bank (AIIB), to finance coal-fired power plants in the archipelago. India is said to be interested in making similar arrangements.
The AIIB has yet to decide whether or not it will invest in coal projects. But Li of Greenpeace said China's new role as a global climate leader would give more incentives for the AIIB, as well as other China-led funds, to reject such requests. He argued that as the cost of renewable energy equipment had dropped significantly in recent years, China could help developing countries to meet their energy demand by installing rooftop solar panels, for instance.
"With power comes responsibility ... If China wants to claim global climate leadership, it will have to watch what kind of projects it invests in," Li said. ■