When Japanese Prime Minister Shinzo Abe visited Rodrigo Duterte's family home in Davao City last month, it was more than just the shared durian that suggested the Philippine president's radical new "independent foreign policy" was bearing fruit.
While the pair indulged in a day of dressed-down diplomacy – Abe in a white short-sleeved polo shirt, Duterte in an untucked flannel shirt and leather shoes with no socks – and photo opportunities that included the Japanese leader visiting Duterte's bedroom and naming a rare Philippine eagle "Sakura" (in reference to Japan's fabled cherry blossom), observers were quick to assign deeper geopolitical significance to what was otherwise a laid-back affair.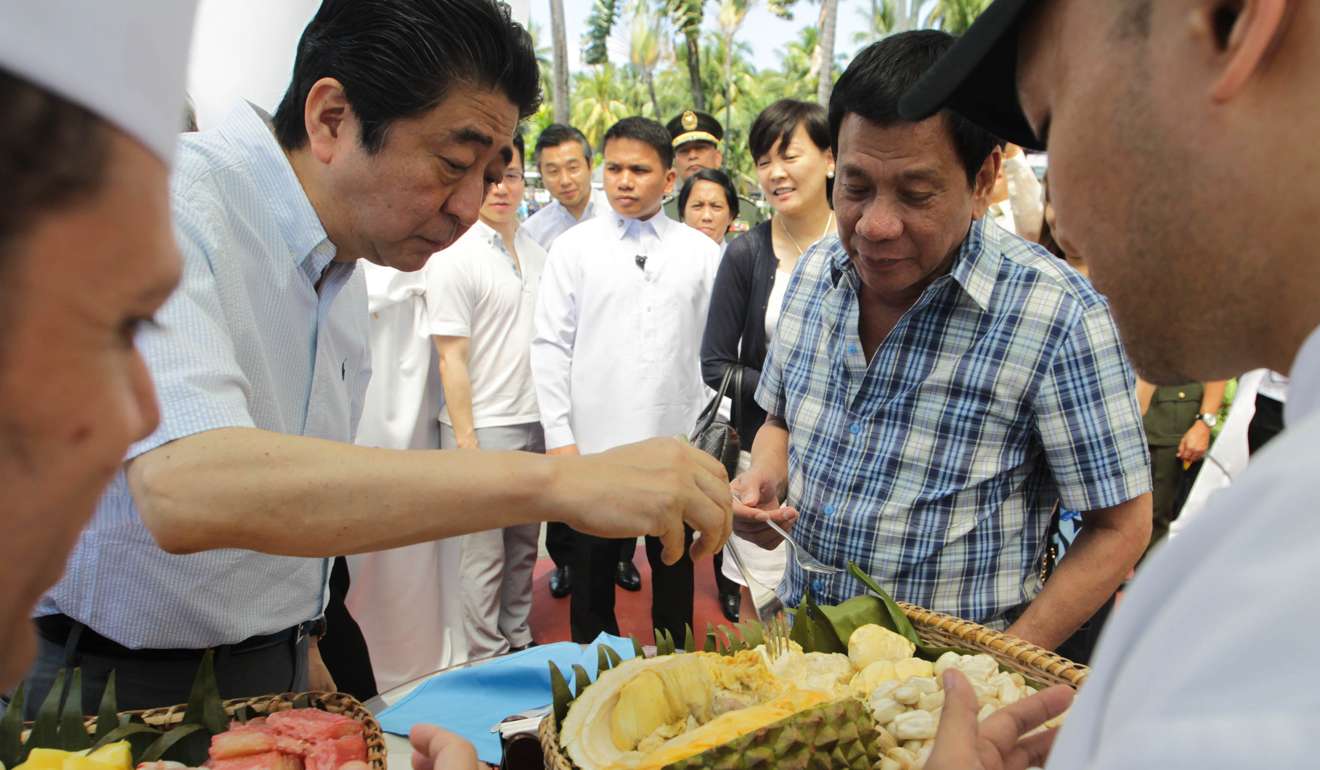 The headline act of that day was Abe's parting gift – a pledge of a US$9 billion aid package and an offer to help Duterte in his trademark war on drugs and terror.
Most analysts saw this as a reflection of Abe's determination to match recent largesse from China, which in October pledged US$15 billion in investment and in January agreed to cooperate on 30 projects worth US$3.7 billion. To Duterte supporters, it was proof that his diplomatic pivot away from the United States and into the arms of China and Russia was starting to pay off.
But if Duterte's pivot – which many see as an effort to play the Philippines' rival suitors off against each other – has been reaping some early dividends, some experts warn it has the potential not only to undermine US hegemony in the region, but jeopardise the Philippines' control of its natural resources and even threaten Duterte's own grip on power.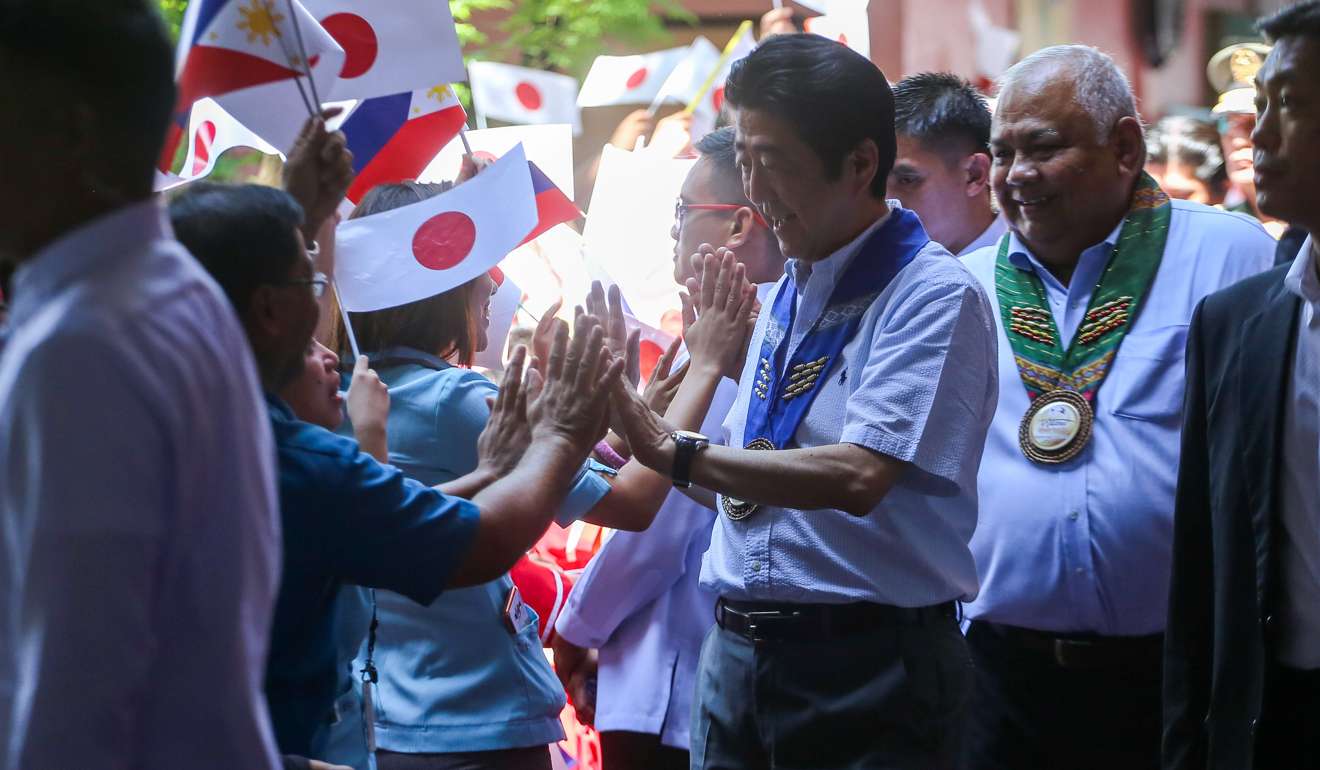 Those suggestions gained credence this week when the Philippines' Foreign Secretary Perfecto Yasay spelled out for the first time the Duterte government's policy on the South China Sea, telling lawmakers: "My position, which is the official position, is that the disputed part of the South China Sea has never belonged to anyone."
That came as a marked departure from the country's previous stance, which saw it take its long-standing dispute against Chinese territorial claims in the sea to an international arbitration court in The Hague. The court ruled in the Philippines' favour in July and Duterte's apparent willingness to forgo that advantage has lent weight to suggestions he may be willing to sideline sovereignty claims in return for influence with China.
"It's a dangerous game that [Duterte's] playing," said American historian Alfred McCoy, who believes that in accommodating China in the South China Sea, the Philippines is in danger of becoming a pawn in a two-pronged strategy by China to deal a "crippling blow to US global power".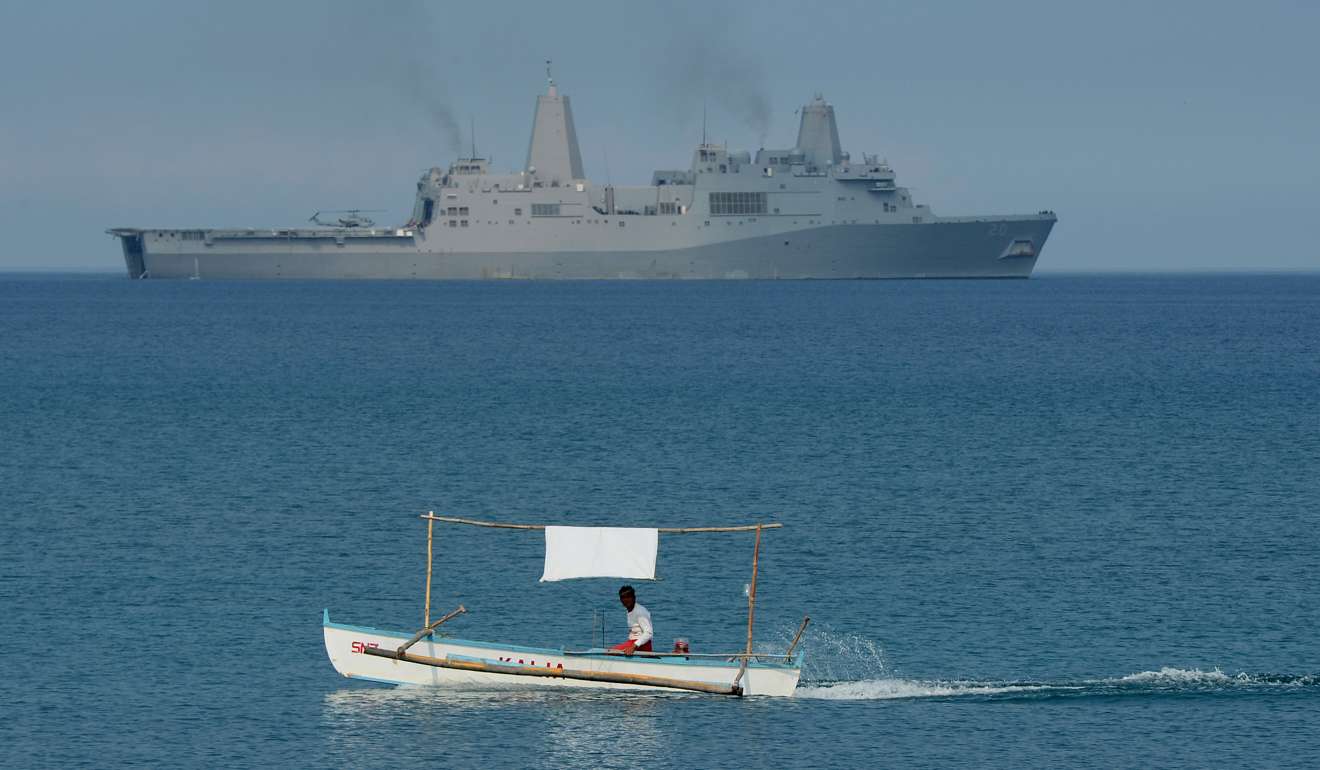 He argues in a new book, In the Shadows of the American Century: The Rise and Decline of US Global Power, that China is trying to break out of "US lines of encirclement" that enable Washington to "dominate both ends of the Eurasian land mass". These lines include its alliance with North Atlantic Treaty Organisation countries in the West and its Pacific alliances in the East that have let it set up bases in countries including Japan, South Korea and, in particular, the Philippines.
One prong of China's strategy, according to McCoy, is to become the epicentre of a vast Eurasian continental market through efforts such as the "One Belt, One Road" trade initiative to link economies through infrastructure. The other prong is to break US encirclement with bases on man-made islands in the South China Sea and a US$200 billion Port of Gwadar in Pakistan.
McCoy said that Duterte risked a military coup if he traded financial support from China for silence over Beijing's build-up of armed forces in the strategically located waterway through which a third of the world's shipping passes. "There's a possibility that if [Duterte] moves too far to China,[and] he's giving away the Philippine territorial waters in the South China Sea, this could produce a very strong nationalist reaction among the ranks of the military," he said, noting that Philippine military officers had long enjoyed close relations with their American counterparts. "That's one of the very real threats that he faces. He's got to be very skilful in the way that he handles the armed forces."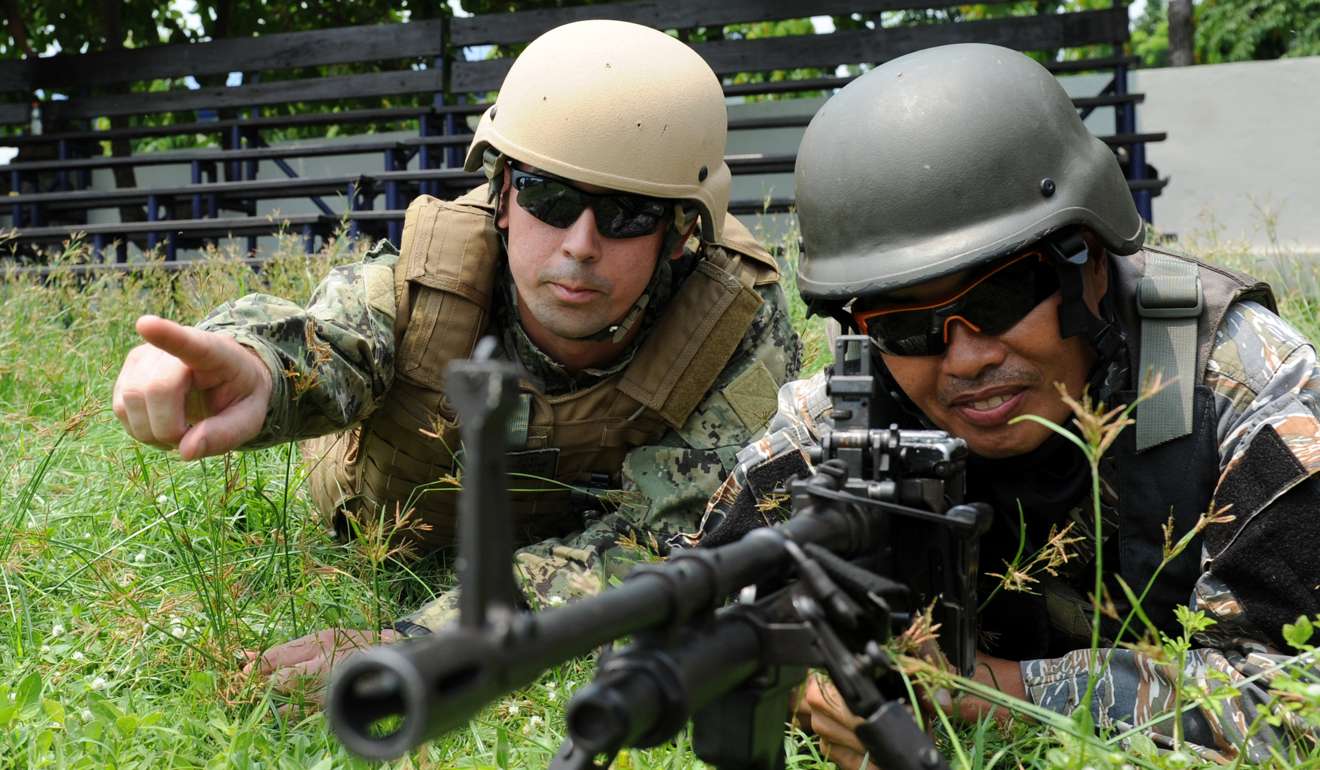 Even without a coup, McCoy said that in backing away from the arbitration court's decision the Philippines would be at risk of losing a third of its maritime territory, located in "the richest fishing ground in the world" with a vast potential of hydrocarbon deposits. "And what would they get for it? Low cost loans which would have to be repaid. It doesn't strike me as a great bargain so far," he said.
With both China and the US seeing their relationships with the Philippines as key to their ambitions in the South China Sea, Duterte has a powerful bargaining chip, one he has shown every intention of using since the arbitration court's ruling.
Since then he has upped the anti-American rhetoric while praising Chinese President Xi Jinping ( 習近平 ) and swooning over Russian President Vladimir Putin. He has scrapped joint patrols with US ships and reeled in his hardline posturing regarding sovereignty. He recently withdrew his threat to "ride a jet ski" to Scarborough Shoal and erect the Philippine flag, telling Al Jazeera his words were "just hyperbole...you cannot expect me to ride [a jet ski]. I don't even know how to swim."
He has even found himself barring Filipino fishermen from entering the shoal. Duterte claims this was to protect it as a spawning ground; sceptics say it was a face-saving gesture because the Chinese coastguard kept blocking the fishermen anyway.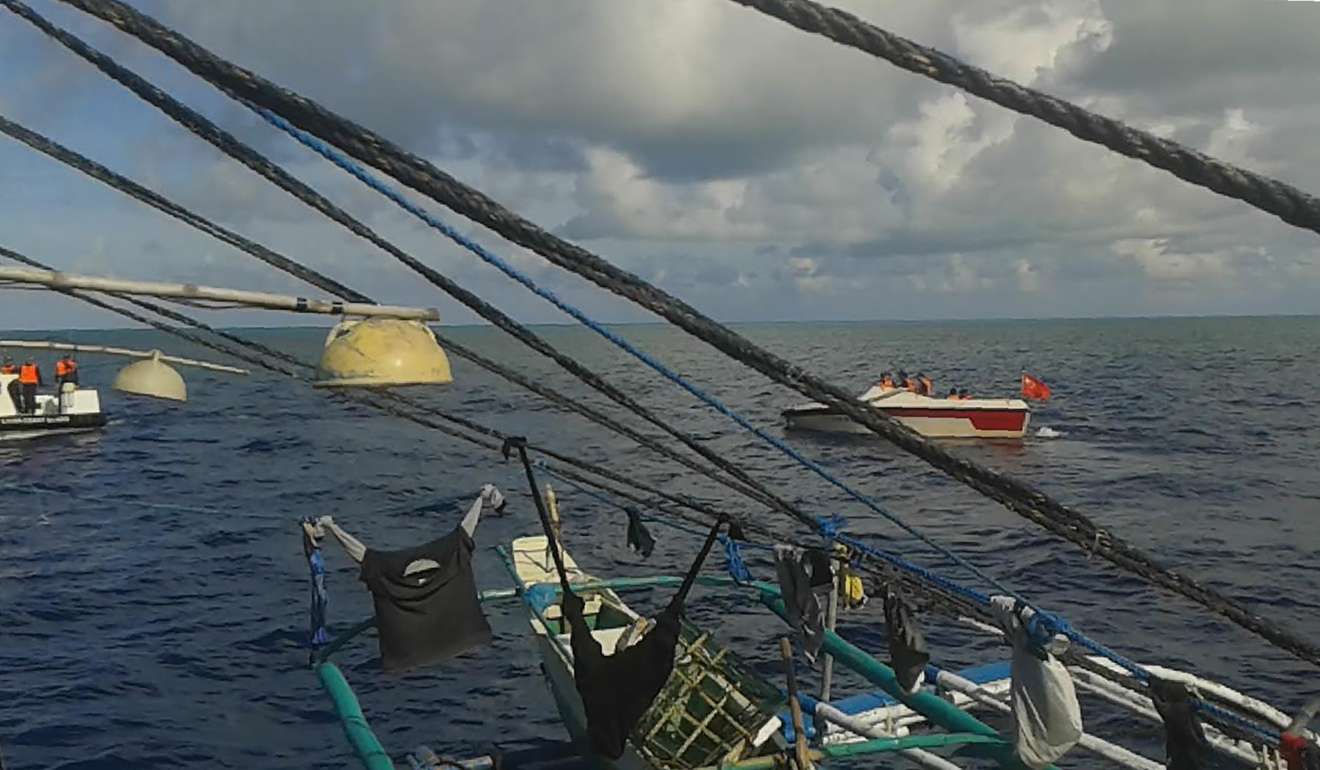 To be sure, it's not all been China's way. As if to demonstrate the "independence" of Manila's foreign policy, Foreign Secretary Yasay announced on January 16 his ministry had handed China a "note verbale" – a step short of a letter of protest – for installing anti-aircraft and anti-missile weapons on its artificial islands inside the Philippines exclusive economic zone.
Even so, just two weeks later, on January 31, Duterte appeared to invite further intrusions into Philippine waters. He casually told generals during a swearing-in ceremony for promoted military officers that "by the way, I asked China to help" curb piracy and terrorism in waters of Mindanao and the Malacca Strait.
Such a suggestion – Duterte said he had asked China to send its coastguard cutters to "patrol like they did in Somalia" – is unprecedented for a Philippine president.
While unconventional, Duterte's moves have found some supporters even within the military. Retired Brigadier General Victor Corpus, a former military intelligence chief, said he supported setting aside the sea dispute and the issue of sovereignty "for the rest of the century" but without giving up the claim.
In exchange, he said China should make the Philippines "the easternmost hub of the Silk Road" that would enable Beijing to extend its reach to Australia, New Zealand and Acapulco in Mexico.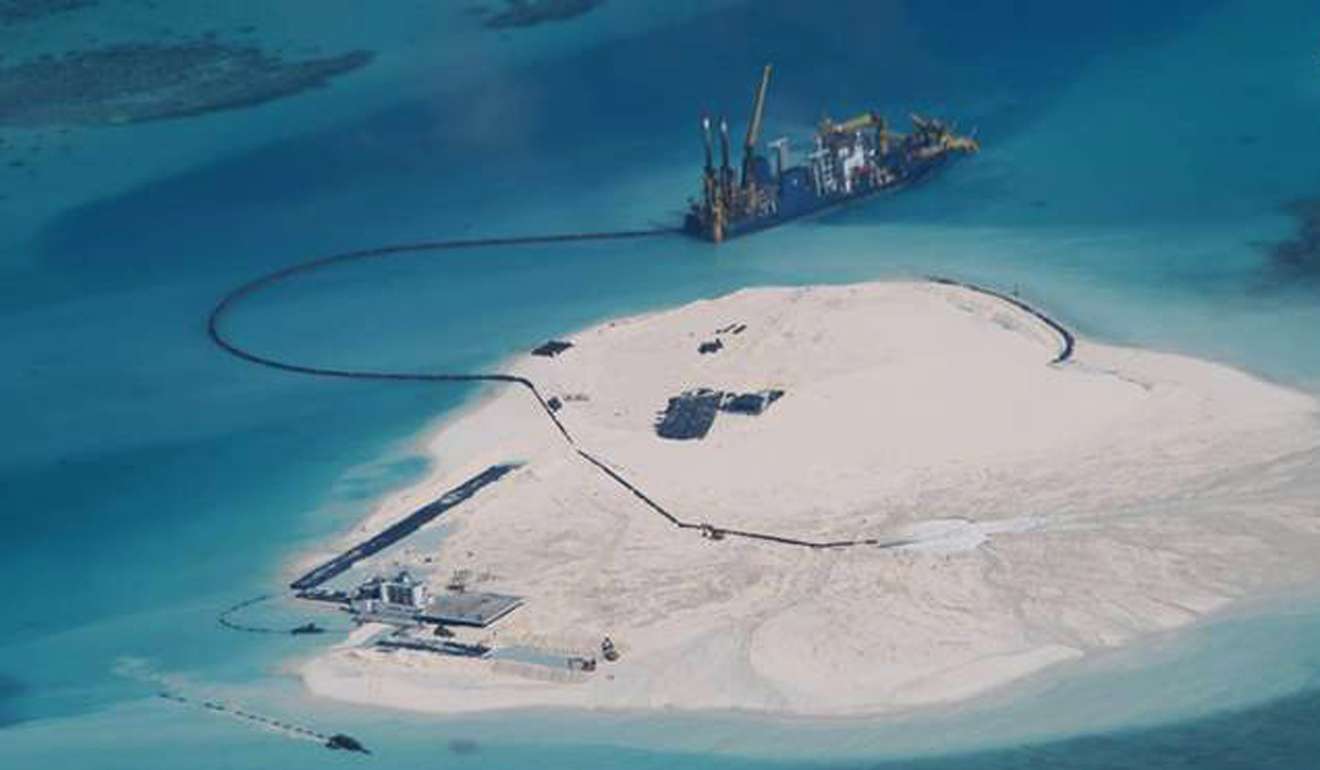 Corpus said China's military build-up in the sea was a defensive measure to guard against an attack by US submarines. He said American submarines could otherwise exploit the Manila Trench, close to the former US Subic Naval Base, the deepness of which would allow "a surreptitious avenue of approach".
It is also possible observers overstate just how far Duterte is pivoting. In November, his new ambassador to China took pains to emphasise during a business conference in Manila that "the shift in Philippine foreign policy is basically from a close alignment with the US against China to seeking better political and economic ties with China, but not a military alliance".
"At best it would be an alliance of trade and commerce," Ambassador Jose "Chito" Sta. Romana said."What we're doing is not a swing all the way to China and a tight alignment with China, no. Because we still remain in the alliance with the US. What we are doing is separation, degrees of separation from the US and the assertion of an independent foreign policy."
One factor that might constrain Duterte's pivots is public suspicion of China. A survey by Pulse Asia in December 2016 found only 38 per cent of Filipinos trusted China while 76 per cent trusted the US. Some 84 per cent agreed that "the Philippine government should assert its right on the West Philippine Sea as stipulated on the decision of the Permanent Court of Arbitration [in The Hague]".
Randolph David, a sociology professor from the University of the Philippines, said that "even if you pour billions of dollars in infrastructure aid into this country it will not be very easy for China or for President Duterte to persuade Filipinos that China does not pose a threat".
"It's a deeply ingrained prejudice that will not change overnight," he said, adding that a financial scandal regarding China's North Rail project to connect Manila to the neighbouring province of Bulacan during the administration of Duterte's predecessor Gloria Macapagal Arroyo, had reinforced the view that "you cannot trust the Chinese". As for the fisherman driven from their traditional fishing grounds, "how else would you perceive China but as a hostile country that has always been a threat, a big threat to the security of the people of these islands", asked David.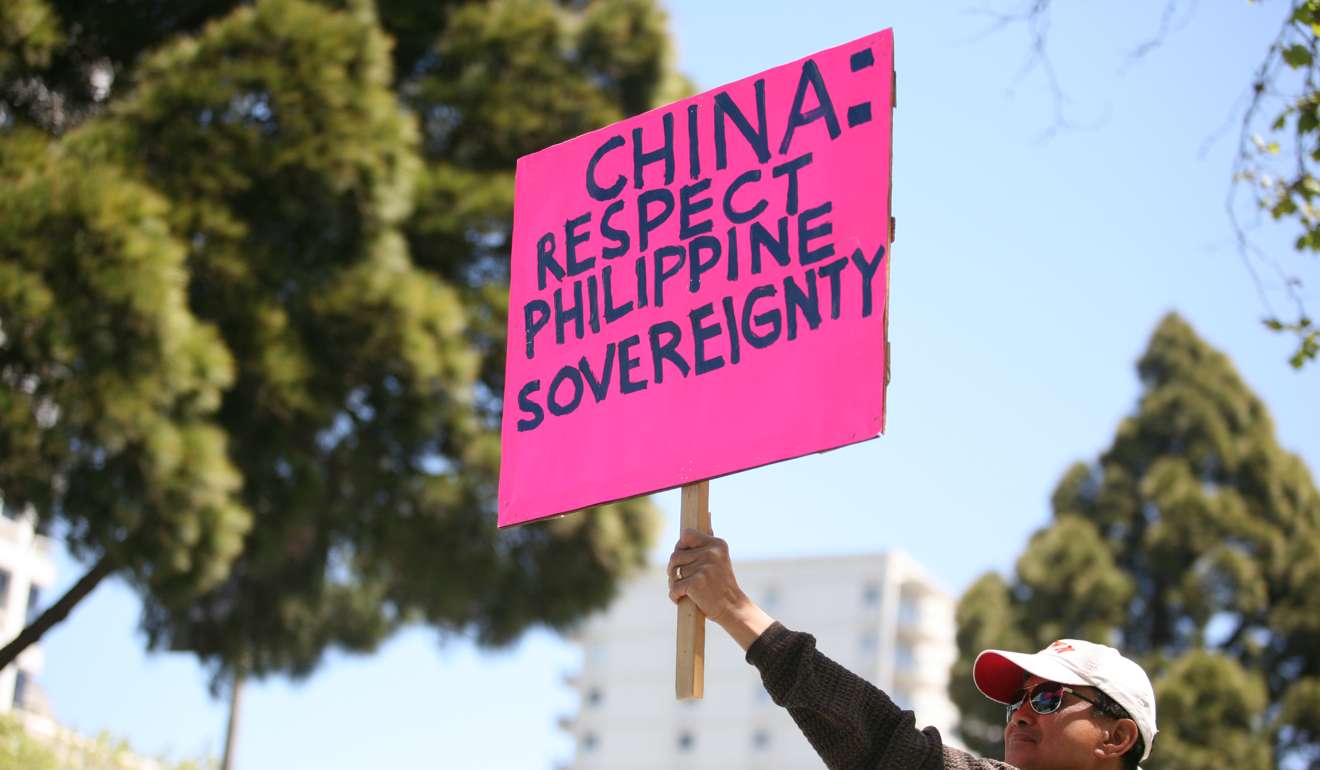 Even so, despite Duterte's chumminess with China, David noted that he remained very popular. The reason? "It's not so much the issues that President Duterte espouses that make him popular. He IS popular...the medium is the message here."
The Philippine-BRICS Strategic Studies think tank has criticised the Pulse Asia survey as being a "case of public intervention" by former Foreign Secretary Albert del Rosario, whose think tank Stratbase had commissioned it. Philippine-BRICS urged Duterte to "stay the course" and pursue economic, trade, tourism and cultural ties with China while setting aside the contentious sea issue.
It emphasised benefits such as a jump in visa applications from China, from 400 a day to 1,400, and Chinese Ambassador Zhao Jianhua's plan to attract a million Chinese tourists to the Philippines every year – up from 350,000 last year. It noted trade with China had grown from US$12 billion to US$20 billion annually and that Chinese importers had pledged to import 100,000 tonnes more of Philippine fruits – worth US$1 billion.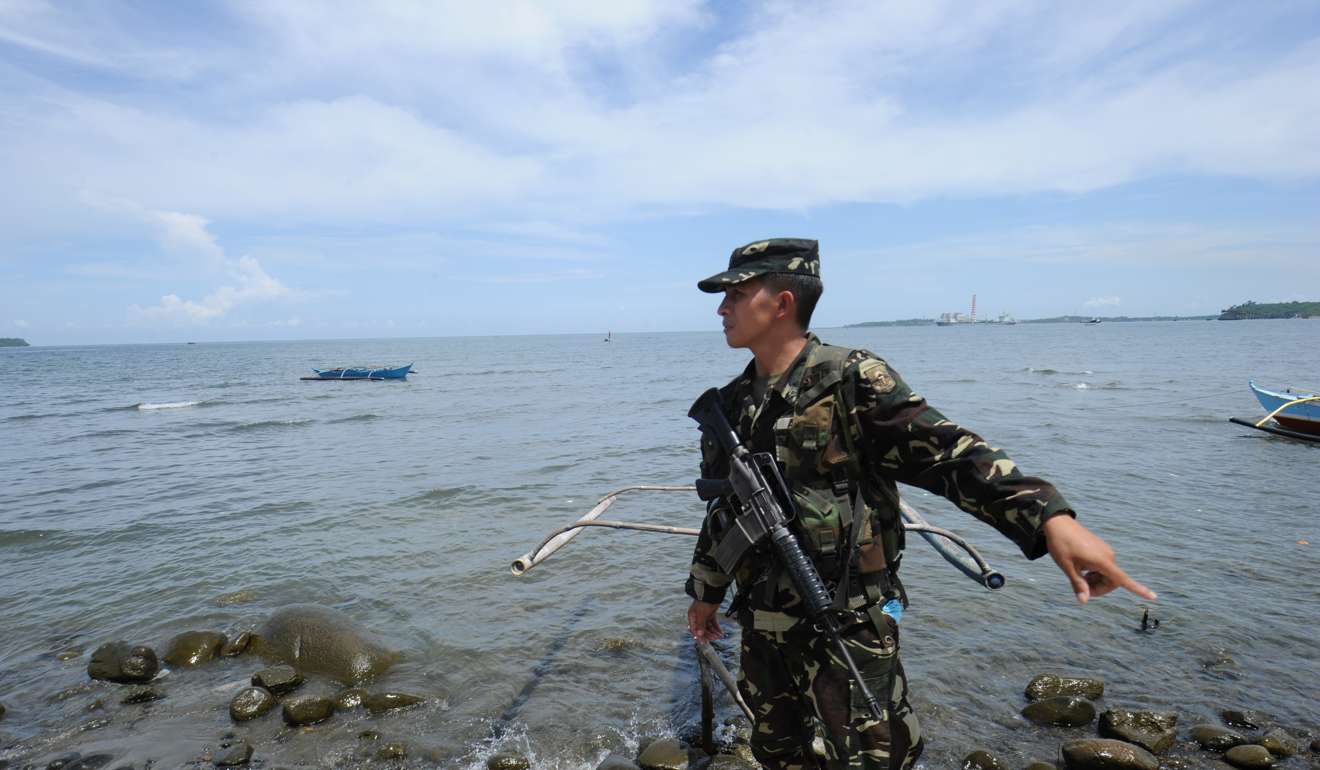 Some businessmen, such as George Siy, who chairs the Association of Young Filipino-Chinese Entrepreneurs, lament the opportunities Manila has passed up due to its pro-US stance. He gave the example of an offer by Beijing to jointly explore for oil in the South China Sea during the administration of President Benigno Aquino III. Aides to Aquino say the deal was turned down due to sovereignty concerns, though Siy suspects ties with the US played a role.
Either way, such intricacies do not seem to bother Duterte. During the presidential campaign last April, not only did he say he was open to joint exploration, but he promised that if China would "build me a train around Mindanao, build me a train from Manila to Bicol... build me a train to Batangas, for the six years that I'll be president, I'll shut up" about the sea dispute.
China is rushing to fulfil Duterte's expensive and ambitious wish list that now consists of 40 large and small infrastructure projects. Time is of the essence, particularly given the pivot to China is largely a personal project of Duterte's – as Chinese Ambassador Zhao told a recent forum: "We must hurry. We have to get it done within the presidential term."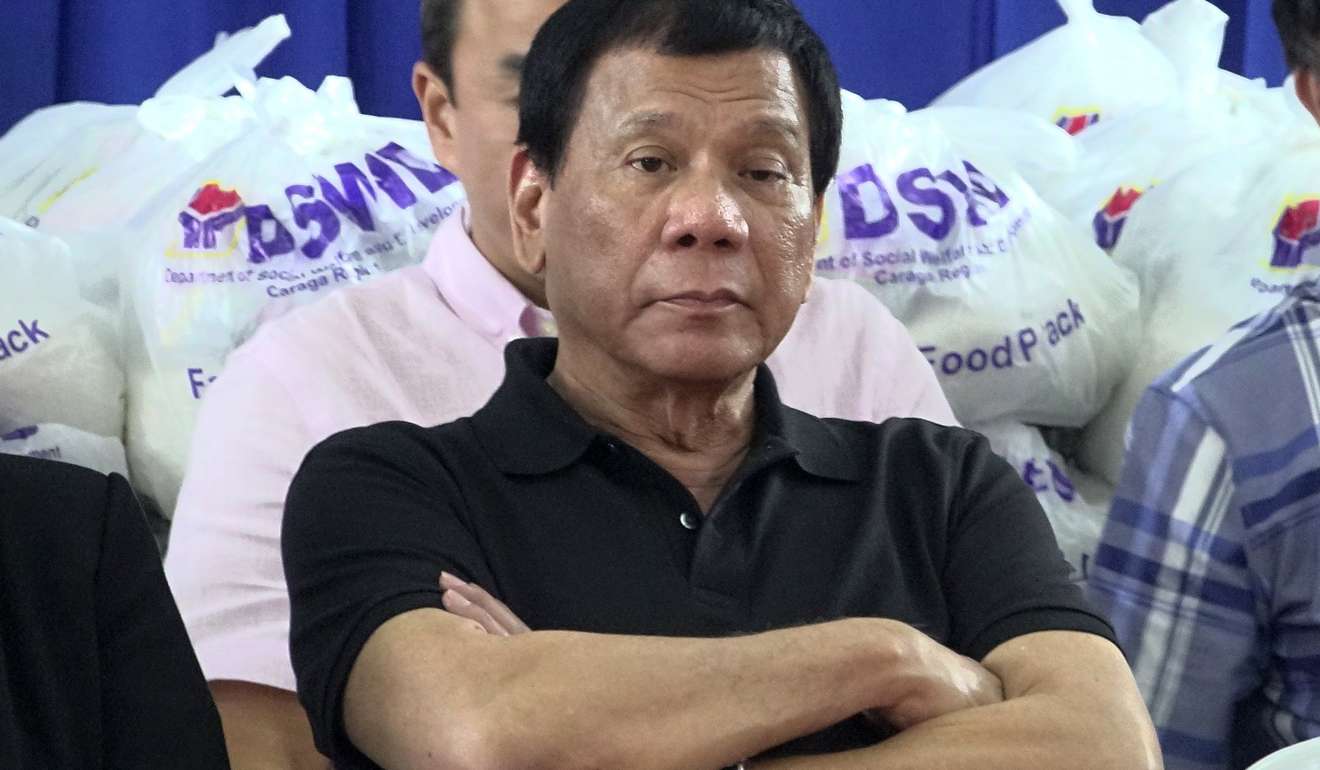 In allying with China and Russia, Duterte is using his political capital to do something no other Philippine leader has done, but his popularity may have limits.
He has enough allies, at least for now, in both chambers of Congress should he choose to scrap the Enhanced Defence Cooperation Agreement with the US. But civil society and the business community are deeply divided on the issue.
There may be other hurdles, too, not the least of which is Duterte's health – another area where he may be getting a hand from China. Former senator Francisco Tatad sparked a press frenzy early this year when he claimed Duterte had secretly flown to Fuda Cancer Hospital in Guangzhou. It took Duterte a month to react and when he did, he insulted Tatad as a "monster", though he did not deny visiting China.
On February 8, Duterte said: "I was said to have gone to China for medical reasons. In my frustration I said yes, I went to China. That is true. I had myself hospitalised. I had myself circumcised again."
The audience laughed. But a day before he said this, Duterte, who turns 72 next month, said he had experienced chest pain and had his heart checked. The cardiologist gave him the all clear.
It may be a dangerous game Duterte's playing, but at least he has a clean bill of health. ■