It is often said that North Korea is like a hermit, a solitary state seldom glimpsed, sealed in time and wrapped in myth.
It is an angry recluse, too, given to periodic outbursts that punctuate the whispers of its neighbours with demonstrations of its power – reminders of why it should be feared, not ridiculed.
This is a country that uses the threat of modern nuclear weaponry to keep others at bay and appears to be growing bolder by the day. Last year Pyongyang conducted two nuclear tests and several ballistic missile launches. This year has already seen two sets of missile launches as well as what appears to be a demonstration of the regime's mastery of chemical weapons in the assassination of leader Kim Jong-un's half-brother, Kim Jong-nam, at Kuala Lumpur airport on February 13.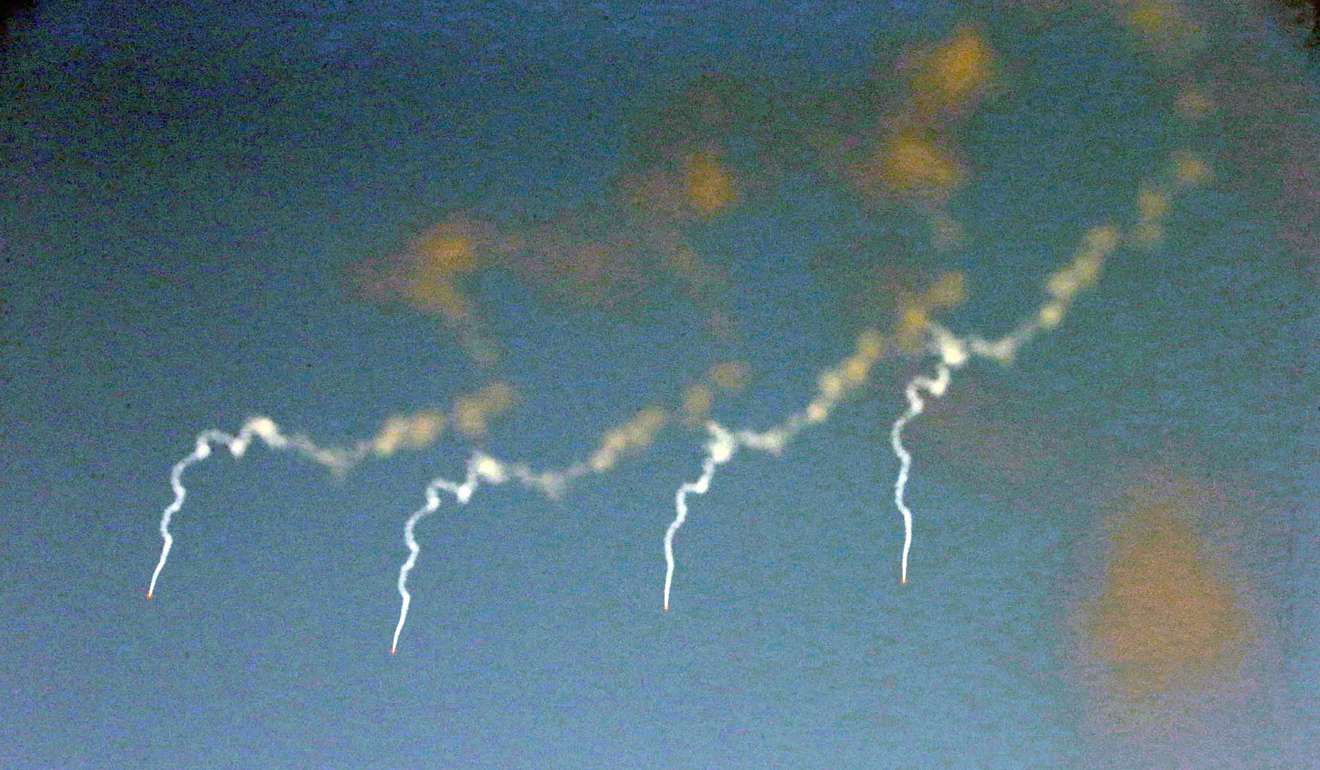 An air of mystery surrounds that death, in which Jong-nam's face was smothered with a cloth laced with the highly lethal VX agent. Two women, one from Indonesia, one from Vietnam, have been arrested though the style of the killing has left all fingers pointing in Pyongyang's direction despite its vehement denials.
Pyongyang has responded by alienating one of its few friends, Malaysia, by claiming it conspired with Japan and South Korea to besmirch its reputation. It upped the ante this week by banning the 11 Malaysians in North Korea (half of whom are consular staffers) from leaving – an act of hostage taking that Malaysian Prime Minister Najib Razak responded to in kind by vowing no North Korean would be allowed to leave Malaysia either.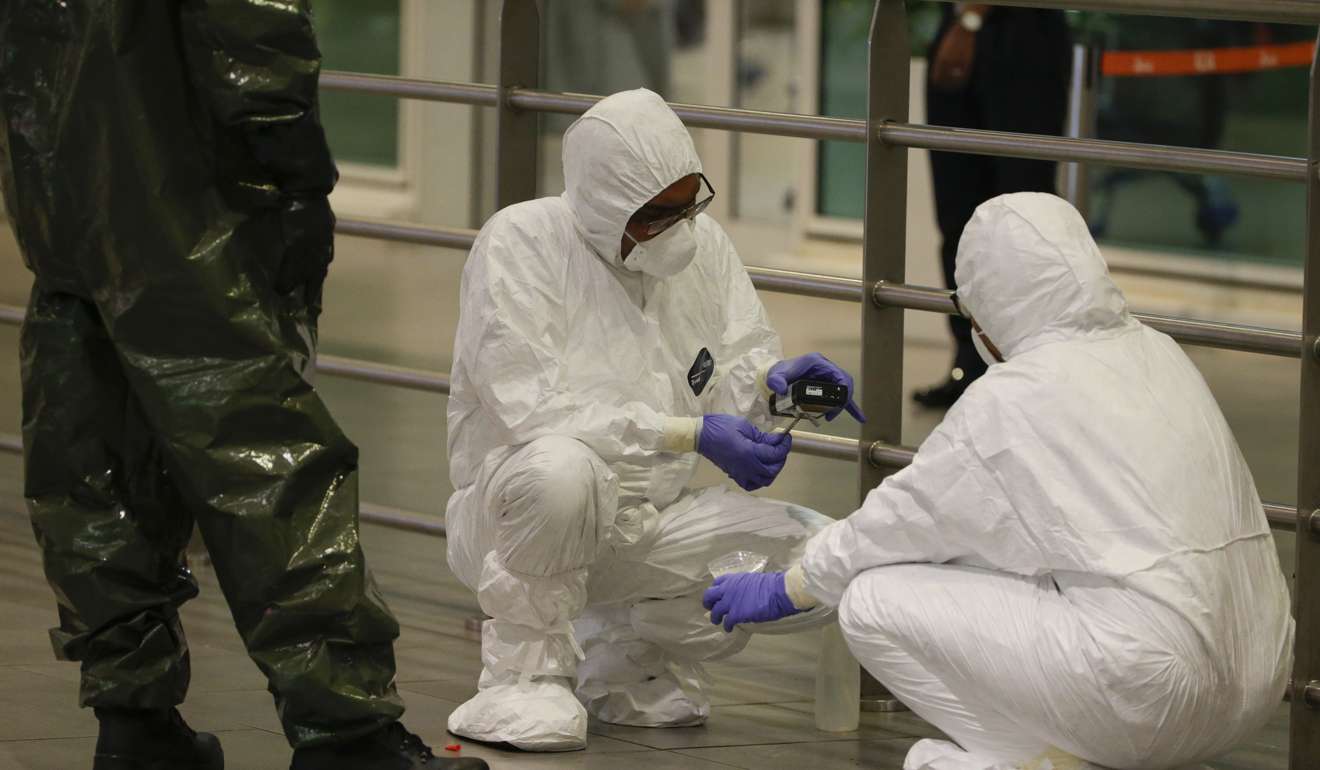 Of course, hermits are nothing if not unpredictable, and some kind of resolution had briefly appeared possible when Pyongyang released two Malaysians attached to the United Nations' World Food Programme.
Yet this should not be mistaken for a sign of relenting, or weakness on North Korea's behalf. The regime's tentacles are long – far longer than is often assumed. There are close to 1,000 North Koreans in Malaysia, almost all of whom are based in Cyberjaya, the multimedia super corridor adjacent to the administrative district of the Malaysian government (Putrajaya). These workers, who masquerade under various covers, are thought to have been sent abroad by Elite Bureau 121, Pyongyang's cyberwarfare agency – indeed, they represent about 10 per cent of the bureau's overseas manpower.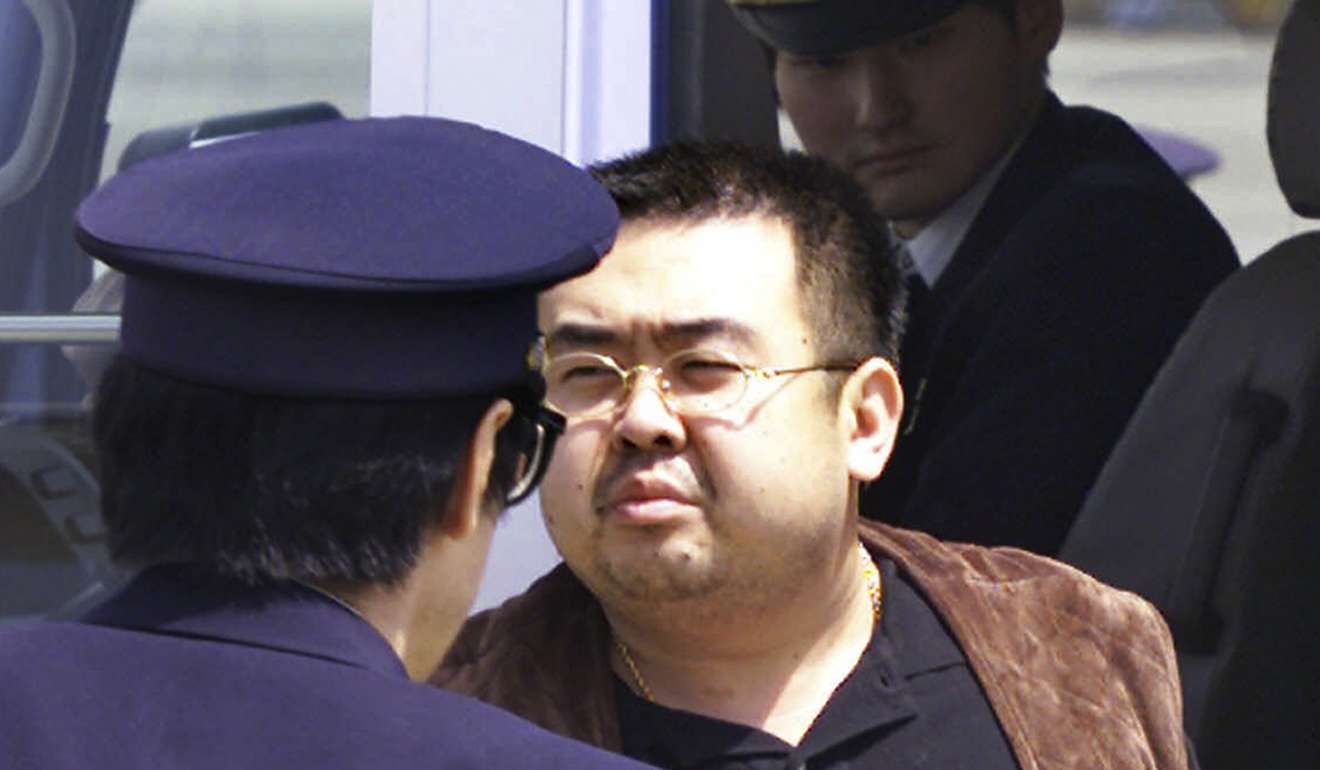 These workers had been able to exploit the visa-free access granted to North Koreans by Malaysia. Kuala Lumpur withdrew the privilege in response to the assassination, but much of the damage has already been done. There are rumours that anywhere between a few dozen to 2,000 North Koreans work as indentured labourers in the mines of Sarawak. The problem also stretches beyond Malaysian borders. Indonesia has a similar visa arrangement with Pyongyang, as did Singapore until last year. In these places local entrepreneurs have taken to working with North Korean companies in the hope one day the country will be driven by free trade.
The regime has also shown it is not afraid to use those tentacles in ghastly and surreal ways. Since the Korean War armistice in 1953, it is thought to have abducted thousands of people from South Korea, Macao, Japan, Singapore, Thailand, Malaysia and even on occasion Middle Eastern and European countries (in addition to the estimated 80,000 or more South Koreans it abducted during the war).
Those taken in the foreign abduction programme are asked to teach foreign languages, prepare foreign dishes or make films to delight the taste and fancy of the leader. Some have been forced into marriages.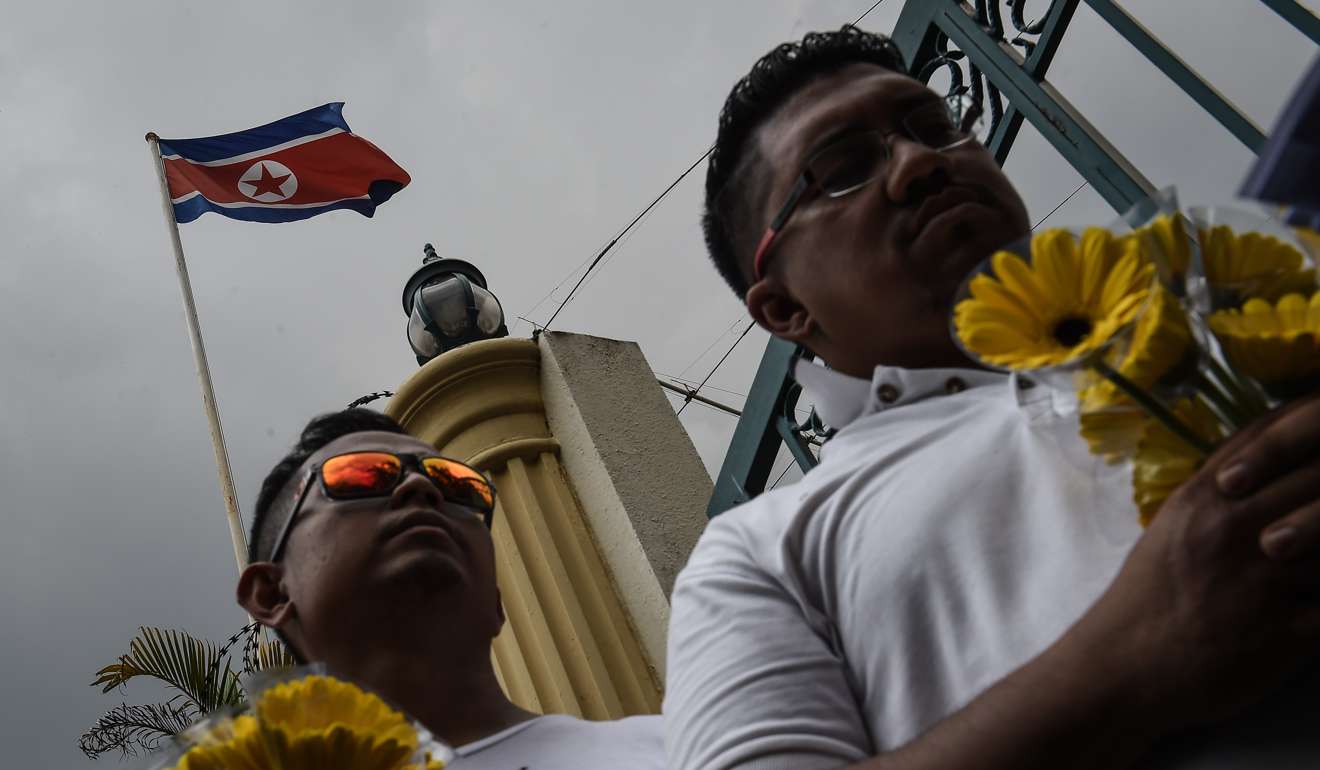 In such a through-the-looking-glass reality it is a fitting irony that Pyongyang refers to itself as the Democratic People's Republic of Korea, for it is anything but democratic. Nor is it a republic – powers have been handed down from father to son for three generations of successive rule. It's creation was made possible by another People's Republic – China's mobilisation of one million "volunteer soldiers" to battle the US-led UN troops to a standstill during the Korean War was instrumental to the armistice that led to the division of the north and south.
While China has never seen North Korea as its invention, the politics and support of Beijing were the enabling factors that formed the rudiments of the original dynasty of Kim Il-sung, the father of Kim Jong-il and grandfather of Kim Jong-un.
Deference to this history might explain why Pyongyang killed Kim Jong-nam in Malaysia rather than Macao, the Chinese special administrative region in which he resided.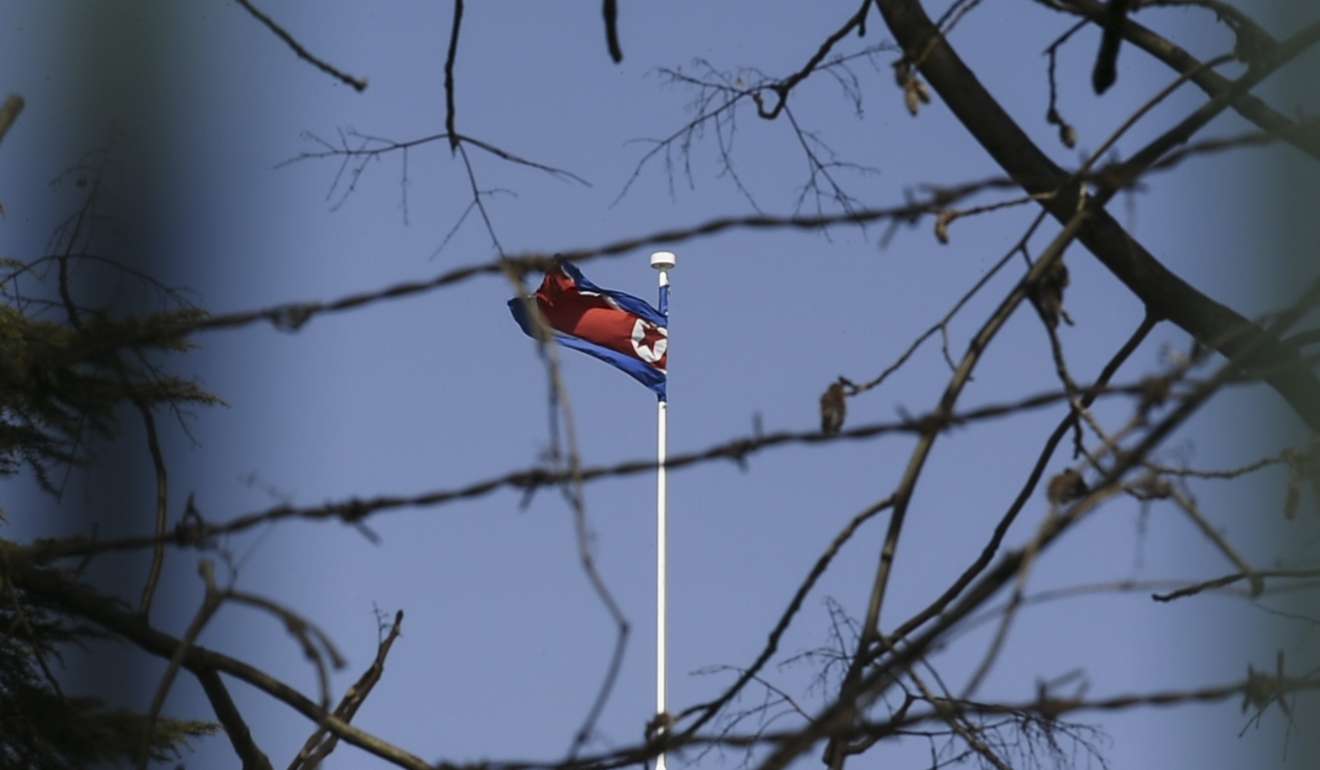 However, even in a necrocracy, in which a government operates under the rules of a former, dead leader, deference to elders may only go so far. Kim Jong-un has recently shown determination to transform North Korea into a personal autocracy.
As a necrocracy, the views and values of Jong-un's grandfather and father have always been accorded high status. Indeed, in the rare pictures released of Kim Jong-un at meetings he is often to be seen holding up collections of his forebears' speeches; the scenes are reminiscent of China during the height of the Cultural Revolution, when Chairman Mao Zedong ( 毛澤東 ) was seen as the people's "red sun".
NEW SON RISES
That said, times are (fast) a-changing. Unhappy with the past, Kim Jong-un is creating his own future by brushing away much of what went before – often in violent and grotesque ways.
Of the seven elder statesmen who carried Kim Jong-il's coffin down the snowy streets of Pyongyang in December 2011, five are reported to have been fired, retired, demoted or killed.
In April 2012, South Korea's National Intelligence Service told lawmakers that 15 high-ranking officials had been executed in that year alone.
Press reports have claimed these included one vice-minister who complained about Kim Jong-un's policy on forestation, and another who objected to his decision to redesign a building's roof.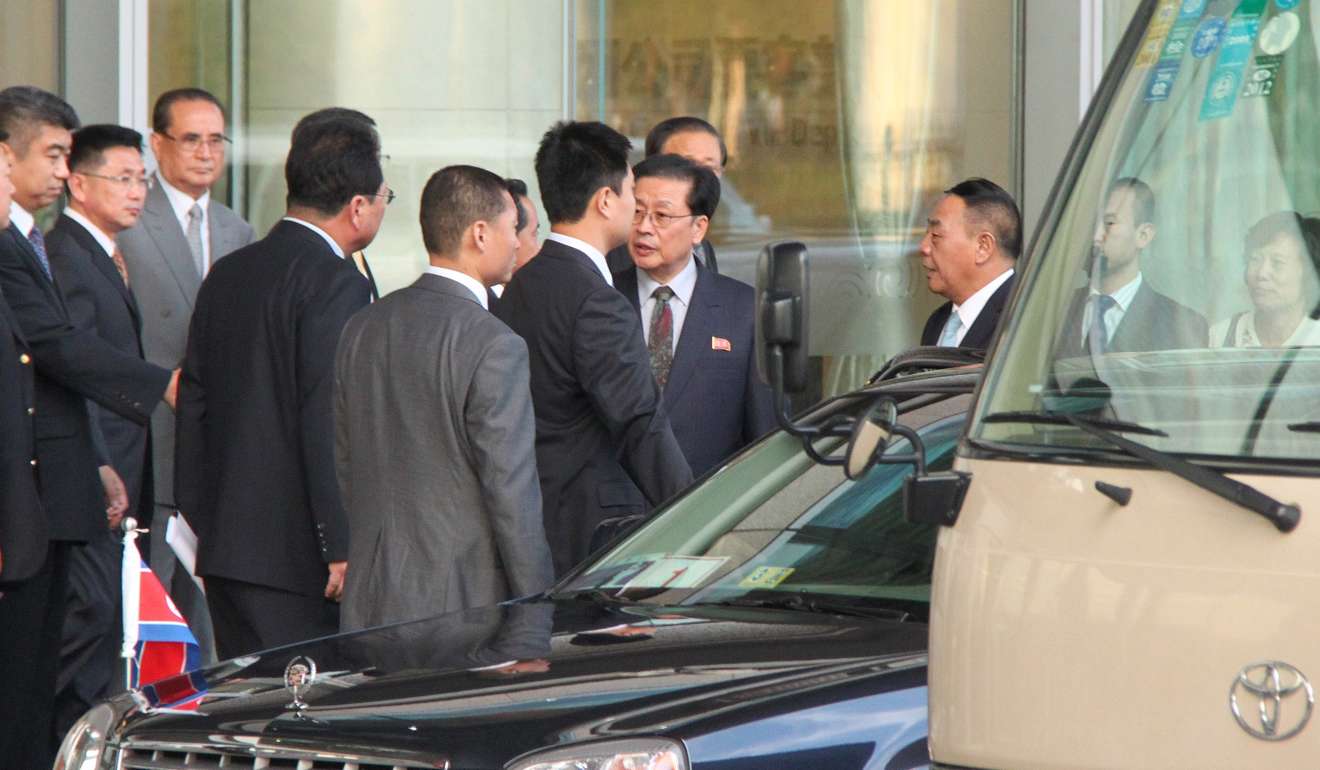 Intelligence officials say there were 68 such executions between 2012 and 2014. The most spectacular purge was of Jang Sung-taek, Kim Jong-un's uncle by marriage, who was shown on television being yanked out of his chair and was later reported to have been executed. His crime? He was accused of "halfheartedly clapping" at an event attended by Kim Jong-un.
In this context, the assassination of Kim Jong-nam follows a deadly pattern of ordered attrition (despite Pyongyang's claims that the dead body is that of an ordinary North Korean citizen and not the leader's half-brother). Clearly, this is a regime that has no qualms about resorting to mindless violence.
That leaves Malaysia caught between the devil and the deep blue sea – something Prime Minister Najib Razak appears to have acknowledged with recent overtures underlining the importance of maintaining the two countries' diplomatic relations. Malaysia does want the issue to be amicably resolved.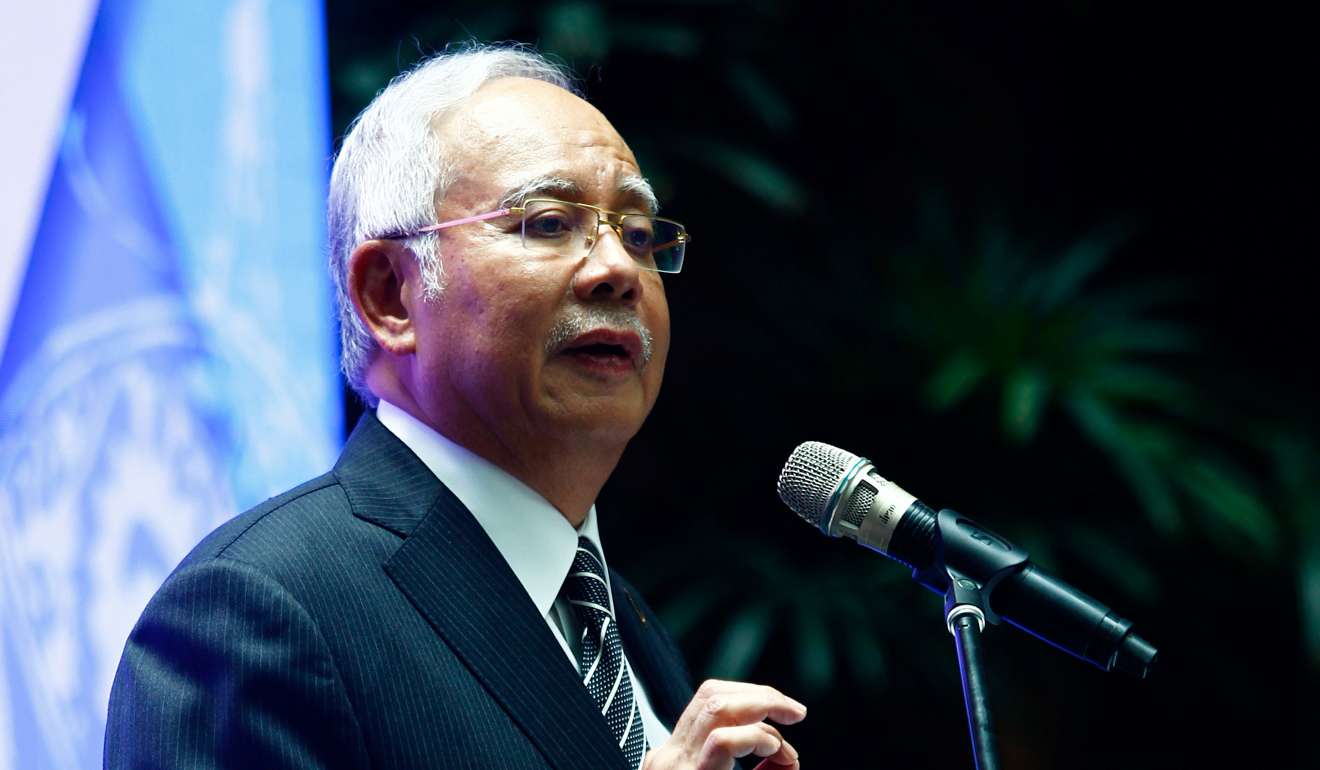 The domestic element is key. Facing a do-or-die general election expected to be held this year, Najib will strengthen his hand if he can solve this issue in the shortest time possible. He is in need of a popularity boost since being linked to a scandal at the state investment firm 1MDB where investigators traced some US$700 million wired into his accounts (both he and the fund deny wrongdoing).
Thus, a day after convening the National Security Council on March 7, Najib emphasised the importance of "being friendly" with North Korea; an about-turn from his previous threat to end the relationship.
Friendly or not, North Korea may not be in the mood to reciprocate to the fullest extent as yet.
MAN WHO WOULD BE KIM
Kim Jong-un might calculate that prolonging the standoff is in his interest, as in his effort to stay atop the Kim dynasty a challenger has now emerged – Kim Han-sol, the sole surviving son of Kim Jong-nam.
Kim Han-sol, an alumni of the United College in Hong Kong, has recently graduated from the Paris Institute of Political Studies. Should China agree to cultivate him, there is nothing to stop him claiming to be the rightful heir to North Korea.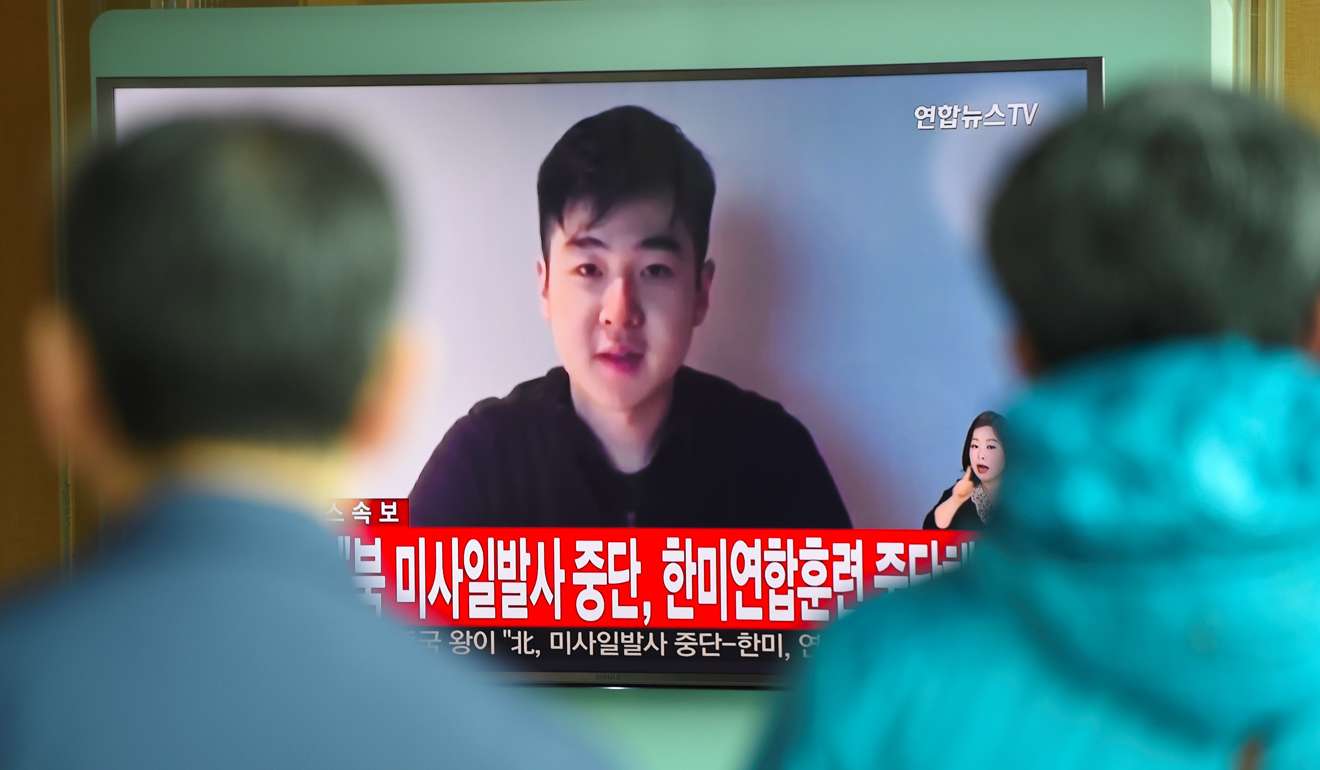 But there is a hurdle in his way. Given the possibility of a further assassination, he has not yet been able to retrieve his father's body from the Kuala Lumpur General Hospital – though he has appeared on Youtube to confirm that the body is that of his father.
He must do this within one hundred days of his father's death, on February 13, or his absence will imply the breach of filial piety. Pyongyang would paint him as cowardly, lacking moral fibre and unsuited to leadership.
Indeed, failing to follow the mourning protocol played a tragic hand in the death of Kim Jong-nam himself. Jong-nam had asked the Japanese journalist Gomi, who was writing a book on him, not to publish it until after the 100 day mourning period for his father Kim Jong-il. Gomi did not heed the advice. He published on the 95th day of Kim Jong-il's death from natural causes. Kim Jong-un, ever the insecure leader, latched on to this to sanction an assassination attempt on Kim Jong-nam.
Peering further ahead, if the mourning period passes the critical three year period, without the body being claimed, the reputation of Kim Han-sol would be disparaged further. One cannot discount the possibility that this is what Kim Jong-un has secretly wanted all along. By dragging the issue out, he has already tarnished the image of Kim Han-sol, perhaps significantly.
ADVANTAGE KIM?
Either way, Kim Jong-un has the upper hand, and is in no hurry to appease Malaysia, even at the request of China or the United Nations Secretary General Antonio Guterres. This is because China no longer holds all the aces on the Kim Dynasty, even if its decision in light of UN sanctions to suspend all coal imports until the end of the year will have hit Pyongyang hard, depriving it of one of its most important sources of foreign currency. Why is this so? Since ascending to power five years ago, Kim Jong-un has not visited China, much to the chagrin of Chinese President Xi Jinping ( 習近平 ). In contrast, his father made six trips to China between 2006 and 2012 – despite ill health.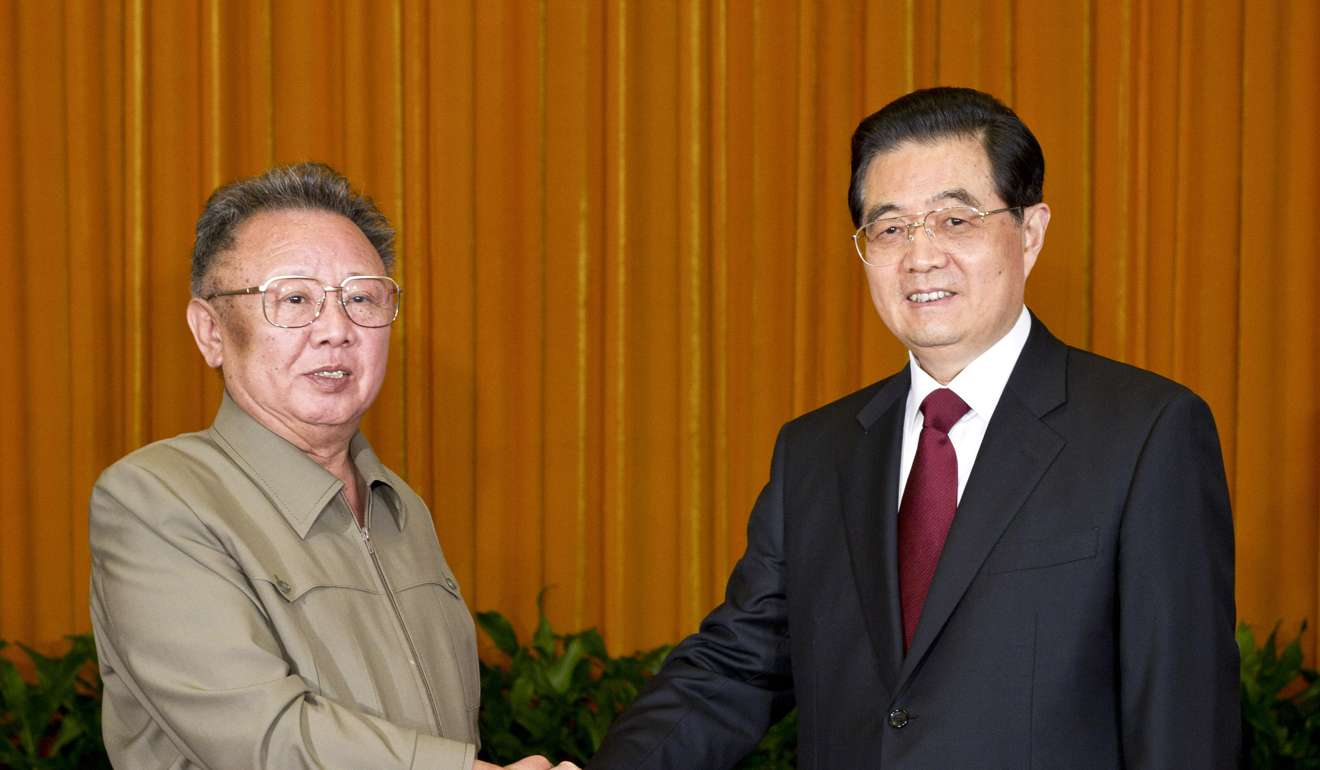 Diplomacy is not really Jong-un's style – his trademark has been lobbing missiles into the Sea of Japan – 20 such launches occurred between 2012 and 2016. With every launch, and there were four in February alone, Jong-un has shown he is impervious to the problems his antics have created for China.
Each provocation from North Korea has strengthened the alliance between the United States and the South. Indeed, these recent launches were how Washington and Seoul justified the decision to speed up the deployment in South Korea of the controversial US-built anti-missile system known as THAAD (Terminal High Altitude Defence). China has long been clear it is against THAAD's deployment in the Korean peninsula, as has Russia. Both nations fear its radar will be able to spy on their activities. But following the North's missile tests, the US this week announced it had started to send the components for the system to the South.
This has already intensified the diplomatic row between South Korea and Beijing over the plans, with airlines cutting some routes between the two countries as the fallout spreads. China is reported to have verbally instructed travel firms to curtail trips to South Korea.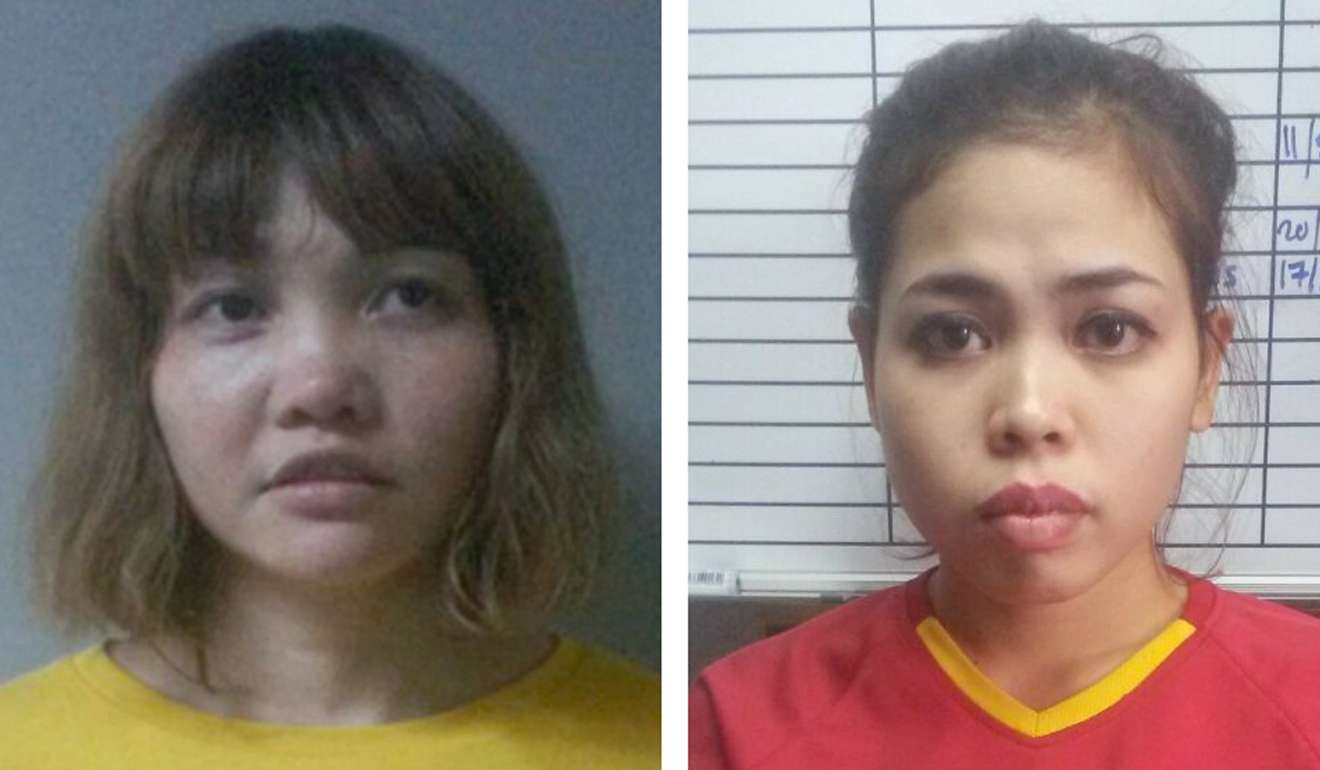 Kim Jong-un's erratic manner and incomprehensible aggression in his own neighbourhood burnishes his reputation as a fearsome leader, yet it also destabilising the region and isolates the hermit nation ever further. However isolated it may become, its supposed friend Malaysia has learnt recently that such distance is no guarantee that the dynastic politics of North Korea won't spill over into its own territory. That's a lesson that won't be lost on Vietnam or Indonesia, whose citizens were apparently recruited for an assassination.
If there is any silver lining to that assassination, it is that it may bring those countries and their fellows in the Association of Southeast Asian Nations to the conclusion that it cannot pretend to be the anchor of the region if it continues to overlook Pyongyang's egregious foreign policy behaviour. Hermits may appear happiest in isolation, but this is exactly when they can be at their angriest – and most dangerous. ■
Phar Kim Beng is a former scholar of The Japan Foundation. The views here are his own