What a jet-lagged football team says about China-Korea relations
Beijing's unofficial sanctions on Seoul following its decision to deploy THAAD are being blamed for everything from a film festival's block on 'Train to Busan' to a drop in business for plastic surgeons
A record-breaking movie about a zombie apocalypse is blocked from a film festival; a jet-lagged football team suffers a stunning loss; plastic surgeons note a drop in customers; and actors' scenes are cut from television shows.
Welcome to the new world of Sino-Korean relations, where no sanction – official or unofficial – appears too symbolic (or as critics might have it, petulant) to register Beijing's displeasure at Seoul's decision to deploy a US-made antiballistic missile system.
It's a world in which even the jovial face of Psy, the tongue-in-cheek pop singer behind the viral hit Gangnam Style, has become an object of political intrigue.
South Korean films were banned by the Beijing International Film Festival last week in a decision that ended the hopes for glory of such crowd pleasers as The Wailing, The Age of Shadows, The Handmaiden and Train to Busan – a zombie thriller set on a train that broke box office records for Korean films in Malaysia, Hong Kong and Singapore.
That decision, which came despite earlier invitations for Korean movies to take part, appeared to be the latest in a string of moves by China to turn the screw on its neighbour in the spheres of culture, sport and tourism in retaliation for its embrace of the Terminal High Altitude Area Defence (THAAD) system.
Those moves have been ratcheting up for months, but have taken on a new impetus since the first parts for the system began arriving in South Korea in early March.
And, while Seoul officials could be forgiven if the festival's decision failed to make much of an impression on them – they are weeks from a presidential election made necessary by the impeachment of former president Park Geun-hye – another loss suffered last week may prove much harder to ignore.
UNEXPLAINED LOSS
Sceptics say the South Korean soccer team's almost unthinkable 1-0 defeat to China in last week's qualification match for the 2018 World Cup shows clear signs of political football.
Prior to the match Korea had lost to China only once before, having won 18 times, including at the Seoul World Cup Stadium in September.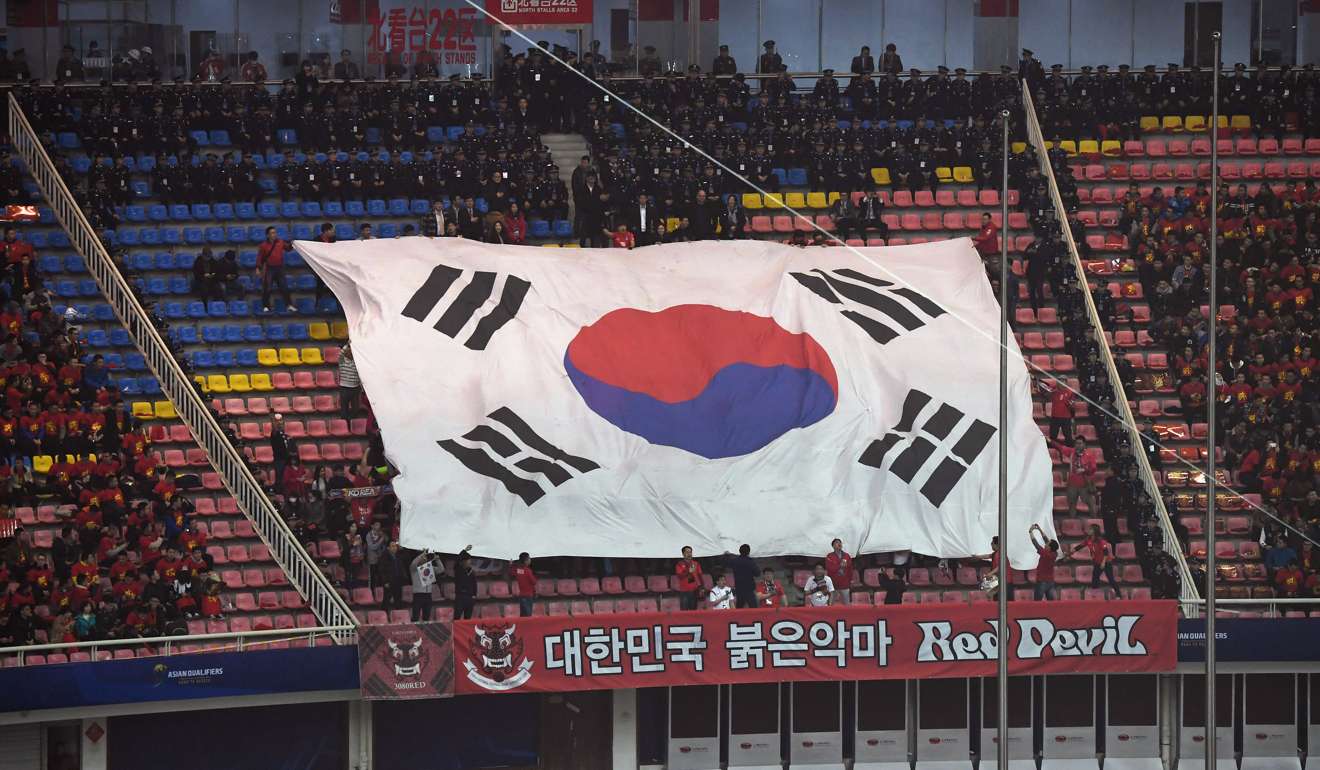 The win was shocking, even for many Chinese. "It was impossibly amazing," said Ding Zhenzhe, the Chinese coordinator at The Chosun Ilbo, who watched the game at home with a small group of friends and said he had no explanation for it but luck.
But there are factors besides luck that may have played a role, and they go beyond the absence of suspended Korean winger Son Heung-min, the Chinese team's home-turf advantage in the Changsha stadium and the tactical brilliance of China's new head coach, Marcello Lippi.
Observers have been quick to point out how Beijing blocked all chartered flights from South Korea before the game, suggesting the move was a deliberate attempt to tire Korea's footballers before the game as they were forced to travel by scheduled flight – something not amenable to athletes' tight schedules.
The suggestion might seem outlandish, were it not for the fact that Beijing has form when it comes to such unofficial sanctions. In August, for instance, when pop singer Psy appeared as a judge on the Chinese-produced song and dance competition show The Remix, his face was blurred out. Not only that, but South Korean performers on the show, who had until then been doing quite well, suddenly disappeared from the competition.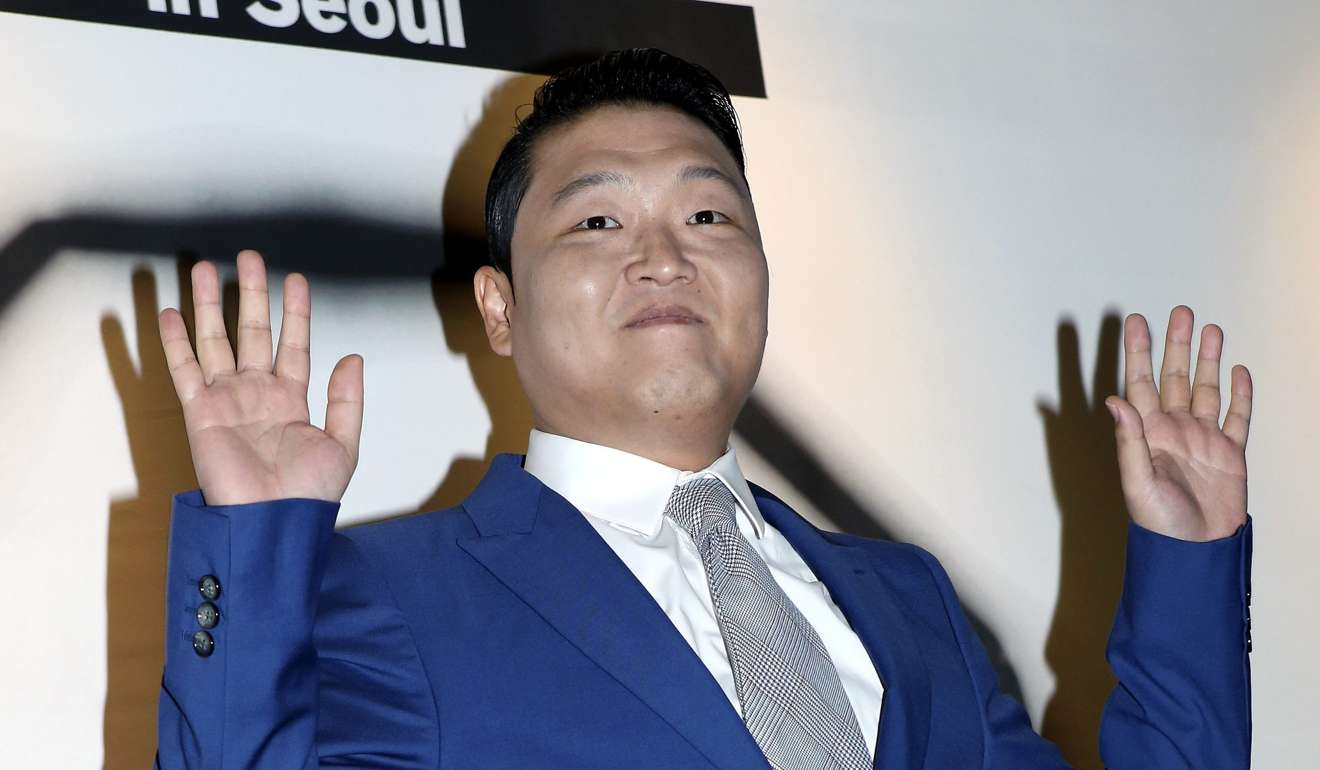 Since then, artistic collaborations between Chinese and South Korean actors and musicians have been further restricted, with producers cancelling Chinese dramas featuring South Korean actors or simply removing the actors' scenes – actions not to be taken lightly given South Korea's position as Asia's entertainment industry capital.
Again, the timing of the actions are hard to ignore. Psy's blurred face came just once month after Seoul announced its plans to deploy THAAD.
NOT IRRATIONAL
Clearly, Beijing's ire has taken on some unexpected forms, but it is far from being wholly irrational. While South Korea says it needs THAAD to guard against attacks from the nuclear-armed North, Beijing fears the system's radar could be used by Washington to spy on Chinese airspace.
Theodore Postol, a physicist at Massachusetts Institute of Technology and a critic of US statements on THAAD, estimates the radar's range could extend to 3,000km – far enough to encompass all of China except Tibet ( 西藏 ), Xinjiang (新疆), and parts of Qinghai (青海) and Gansu ( 甘肅 ).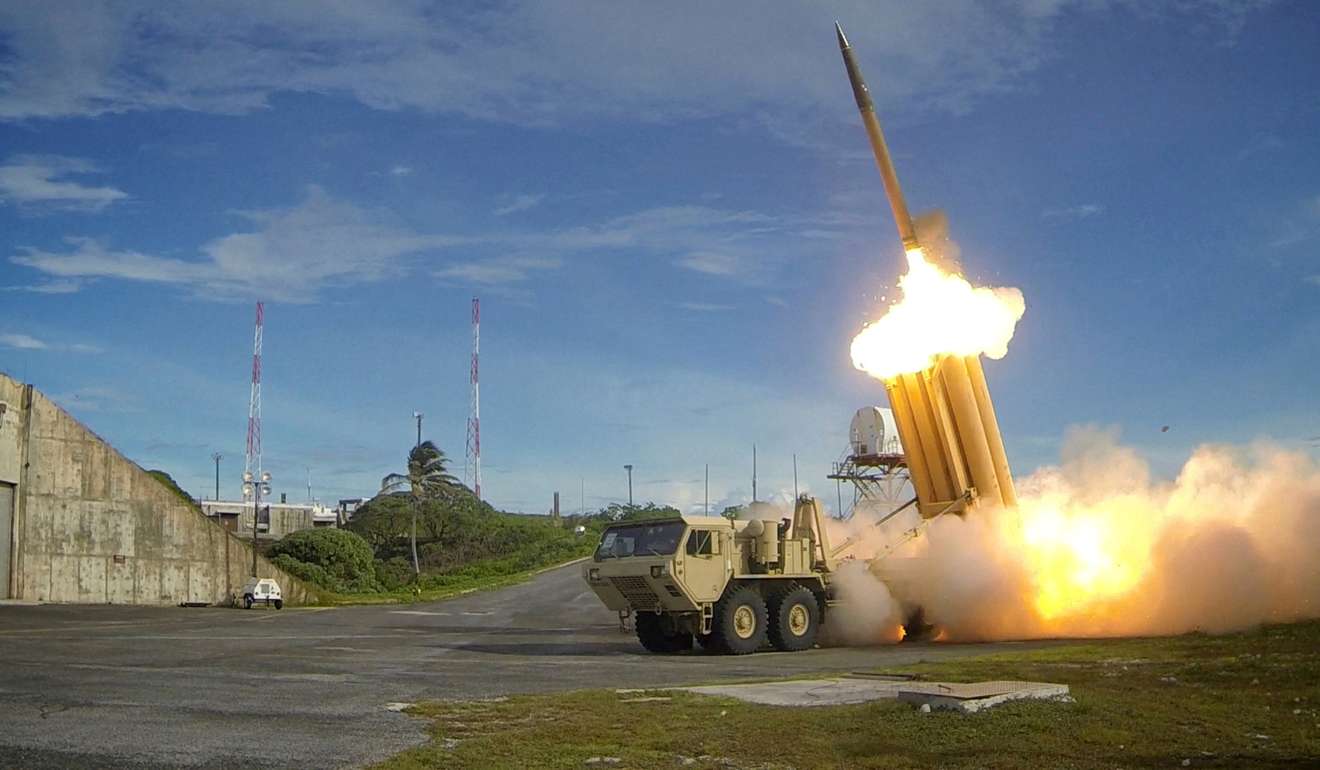 Indeed, perhaps there is a certain logic to Beijing's approach, given that the events that led to South Korea's decision to deploy THAAD have been heavy with symbolism on all sides.
North Korea made a statement when it conducted its third nuclear weapons test less than two weeks before Park Geun-hye took office in February 2013. That in turn prompted a show of action by the UN Security Council, which expanded sanctions against North Korea, and a subsequent show from Chinese Foreign Minister Yang Jiechi, who spoke out against the test even as China continued to trade with North Korea. Later that year, when North Korea restarted its Yongbyon reactor, Seoul let it be known it was making its first inquiries with the Pentagon regarding THAAD. In the two years that followed, the North continued developing its missiles, while China continued to undermine sanctions by trading with the regime.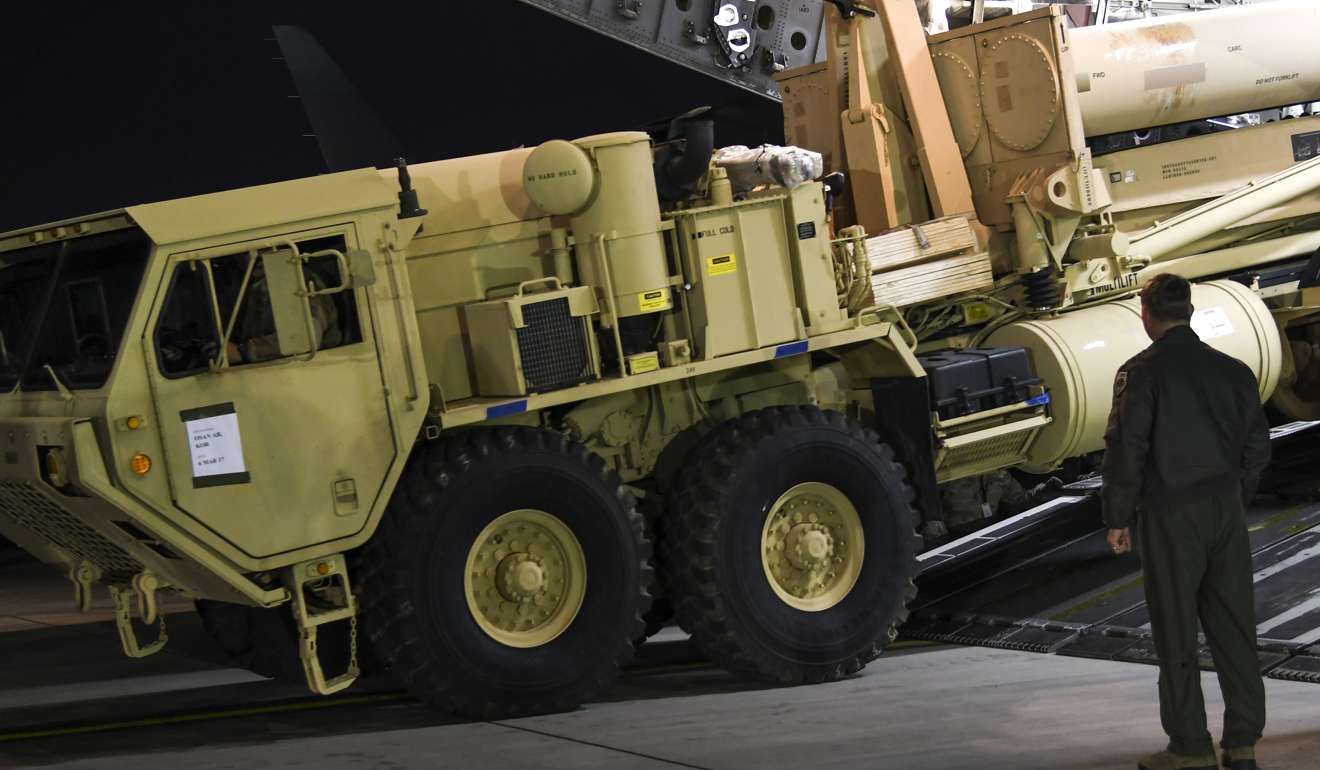 But the biggest symbol of intent in this saga – at least, thus far – came in January 2016, when North Korea conducted its fourth nuclear weapons test, followed by a long-range ballistic missile launch, six intermediate-range ballistic missile tests and a submarine-launched ballistic missile trial.
Six months later, South Korea announced its decision to deploy THAAD, putting Beijing on the road to such unsportsmanly behaviour as (allegedly) tampering with flight schedules and obscuring the image of one of Seoul's most popular entertainers.
WHERE IT HURTS
Unconventional as some of Beijing's sanctions may seem, they are having a very real effect in hitting South Korea where it hurts – in the pocket.
This month China prohibited group tours from visiting the South Korea, causing a measure of panic among many business owners whose livelihoods depend on Chinese tourism. Two of the areas hit hardest are Myeongdong, Seoul's popular shopping district, and the semi-tropical island of Jeju in the south, both popular destination for Chinese tourists.
Since the ban, Myeongdong has not been its typical bustling self. Its streets, usually so packed it's difficult to walk, are now eerily quiet. Salesmen stand at the entrance of cosmetics and clothing shops, entreating passersby in Mandarin, but the only nearby tourists are Japanese. Not far away at the Michael Kor shop in Gwanghwamun, there has been a "huge" change since the ban, according to one employee.
The impact is difficult to quantify, as government figures for this month have not yet been released. China's opposition to THAAD is almost a year old now, but so far it has had little impact on tourism. In fact, the number of Chinese tourists was 458,952 last month, according to the Korea Tourism Organisation, up from 424,232 in the same period last year. Whether March will show a decline is yet to be seen.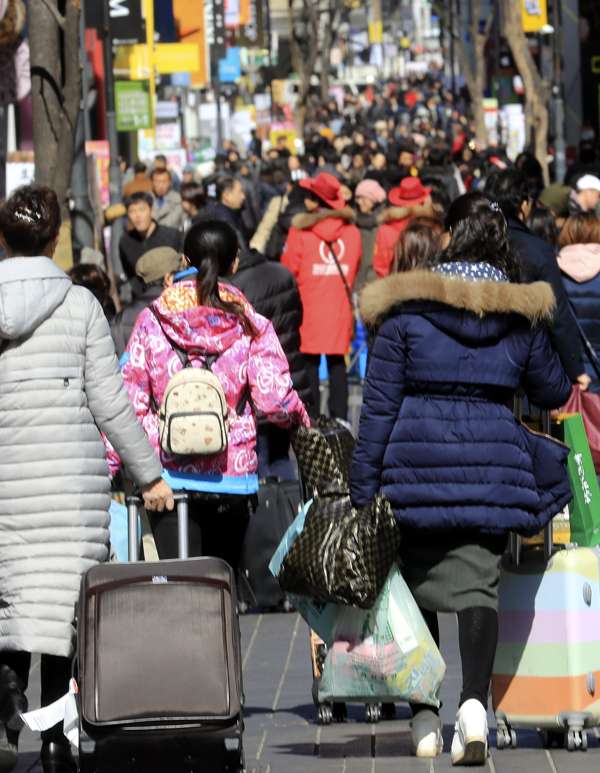 "[Visitor numbers have] decreased but not dramatically," said Jae Seo, manager of international business at Regen Plastic Surgery in Gangnam, Seoul. "I would say about a 20 per cent decrease, which is not a lot because during this time of the year we have a decrease anyway."
South Korea's plastic surgeons are a draw for many Chinese who account for a large slice of the country's medical tourism industry, but clinics such as Regen may escape relatively unscathed as they rely on individual travellers, rather than the group tours that have been banned.
In contrast, an employee at Girin Plastic Surgery, also in Gangnam, said many of their customers came in tour groups and that they had subsequently seen a drastic drop in numbers.
A similar pattern holds true on Jeju island. "Actually we aren't so affected because most of our customers are individual travellers, so we still have a lot coming from overseas, even China," said Hwang Jae-yun, front desk manager at Hotel Leo.
Beyond any government-encouraged sanctions there are signs that Beijing's attitude is trickling down to the wider public. On the Chinese mainland, some people have taken to vandalising stores owned by the South Korean company Lotte and accosting Korean tourists.
One Chinese woman posted online a video of herself going through a Lotte store, crushing cookies and other snacks and then putting them back on the shelves. She also tore into a few boxes and ate some of the contents. Lotte has been the subject of much of the anger because of its decision to grant the Korean government land – previously used for the Lotte Skyhill Country Club – to deploy THAAD in Seongju.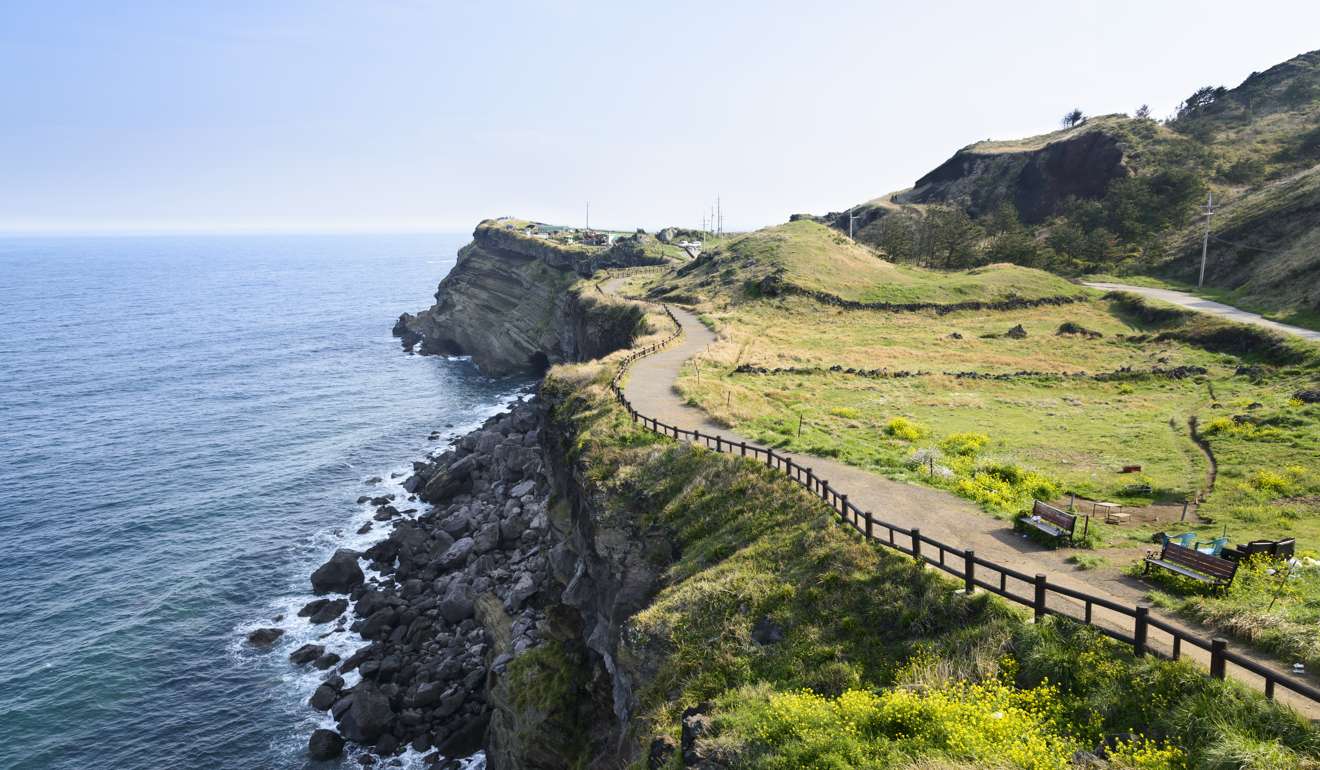 Throughout the onslaught, South Korean markets have emerged bruised, but unbroken. "I think the industry has been damaged by this event," Kim Sang-hyeon, an assistant professor of economics at Yonsei university, said. "But I think Korea will find alternatives, like tourists from Malaysia."
Yet even if Korea can weather the economic storm, the real damage from Beijing's unofficial sanctions is diplomatic.
The row is even straining ties between the United States and China, with the US House of Representatives introducing a bill on Thursday that condemned China's retaliatory measures. Meanwhile, the THAAD issue has soured relations between South Korea and China so much that even some top analysts are beginning to question the value of Seoul's ties to Washington.
WATCH: Chinese defence minister arrives in Seoul for 3 day visit
"Culturally and socially, we are much closer to China. Korean political and intellectual leaders are very stupid," said Jooyeon Jeon, a professor of economics at Korea University. "I got my [doctorate degree] in the US, but I have a very 'anti' feeling about the US. Why do they keep on pushing THAAD? It's just to control China, also to keep the Korean peninsula safe, but in the long run, they have an ambition to invade China."
With suspicions over THAAD's deployment running so high and still months to go before the scheduled completion of its deployment in June, there is ample time for the row to escalate.
And that should be a worry for all those who have a stake in a stable Korea – actors, footballers and plastic surgeons alike. ■