China is again caught up in a South Asian showdown as India cries foul over a Pakistani court decision to sentence naval officer Kulbhushan Jadhav to death for alleged espionage and sabotage activities in Baluchistan – a key province in Beijing's economic corridor project.
India has labelled the military court's decision "premeditated murder", and promised to do everything in its power to save Jadhav.
The Jadhav saga comes after India made repeated complaints about the China-Pakistan Economic Corridor (CPEC) project – a US$55 billion (HK$427.37 billion) trade route that will run from Xinjiang through to the deep-water Pakistani port of Gwadar on the Arabian Sea. The corridor would give China easy access to fuel imports from the Middle East and Africa, while creating a cheap overland export route for interior provinces such as Gansu and Qinghai.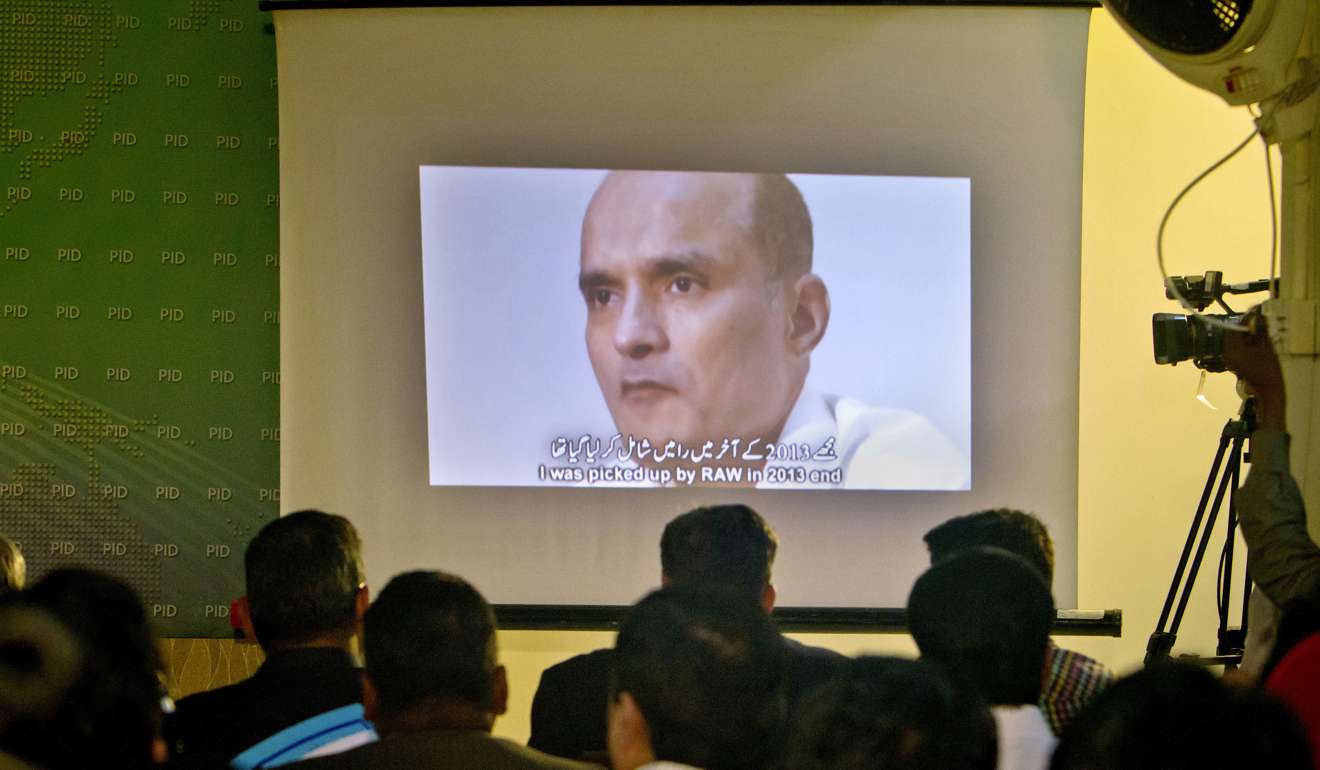 India resents the fact that the corridor passes through Pakistan-occupied Kashmir, which it claims as its own, and provides China a toehold in the Indian Ocean.
Despite India's distaste for the project and a spate of terror strikes in Baluchistan, China and Pakistan have persevered. Pakistan even blames India for engineering these attacks to disrupt work on CPEC.
"Given the stakes and the need for stability in Baluchistan, as China pushes full speed ahead with CPEC, Pakistan would have a strong incentive to develop a deterrent to acts of meddling by outsiders. The death penalty, perhaps, could serve as such a deterrent," said Michael Kugelman, deputy director of the Asian programme at The Woodrow Wilson Centre in Washington.
Though Kugelman downplayed the idea of China playing a role in the Jadhav affair, he said "Beijing may well support such a move" to deter threats to CPEC – the single largest component of President Xi Jinping's (習近平) Belt and Road initiative, which seeks to improve trade links between China and its neighbours.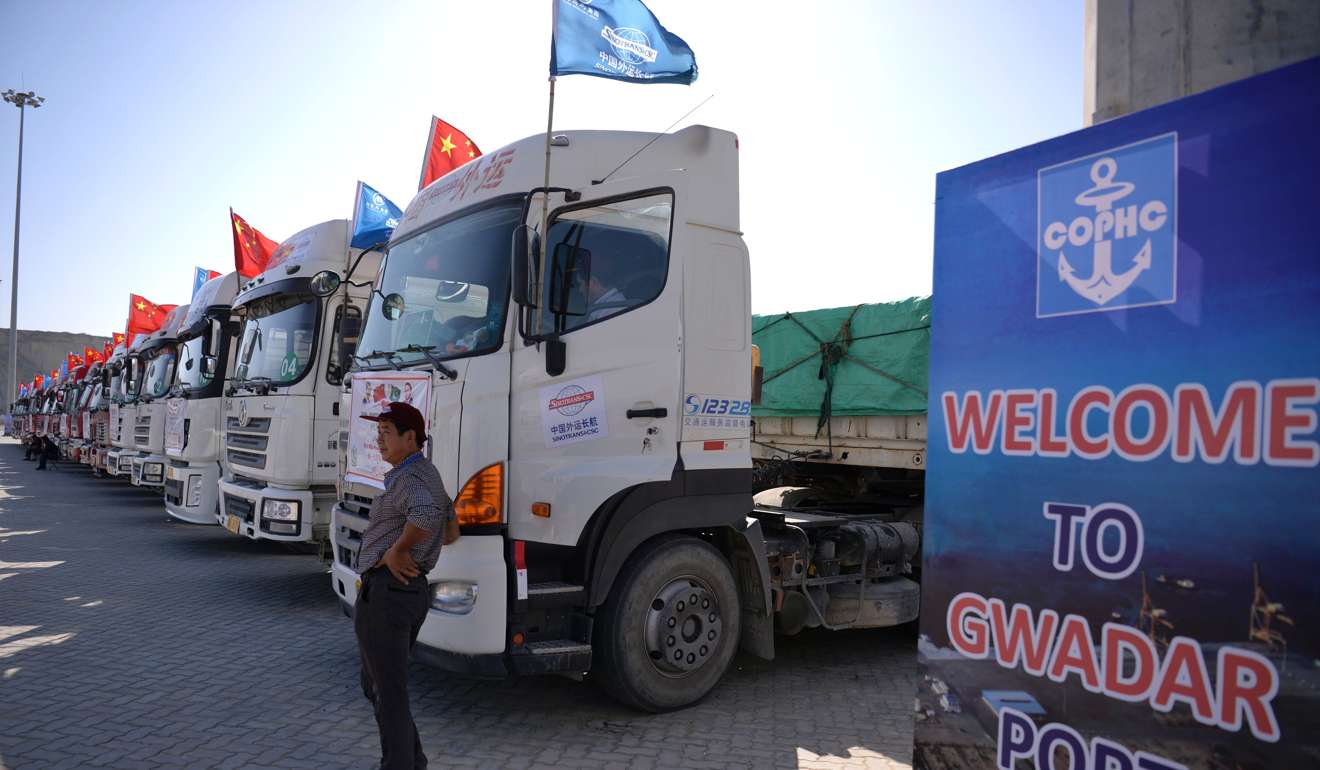 Chinese naval ships have escorted Chinese ships since commercial operations began at Gwadar in November, which has in turn given Beijing a permanent military presence in waters off India's western coast. China also plans to station People's Liberation Army (PLA) troops at Gwadar and in the East African state of Djibouti.
"New Delhi depicts, and perhaps even views, the Gwadar port as a military foothold for the PLA Navy and the expanded Karakoram Highway (the sole road link between China and Pakistan) as an entry point for the PLA into South Asia," said Arif Rafiq, non-resident fellow at the Middle East Institute, a US think tank.
"More broadly, India is motivated by becoming a hegemon in South Asia and restricting Chinese activity in the Indian Ocean region. It sees these as prerequisites for becoming a great power," he added.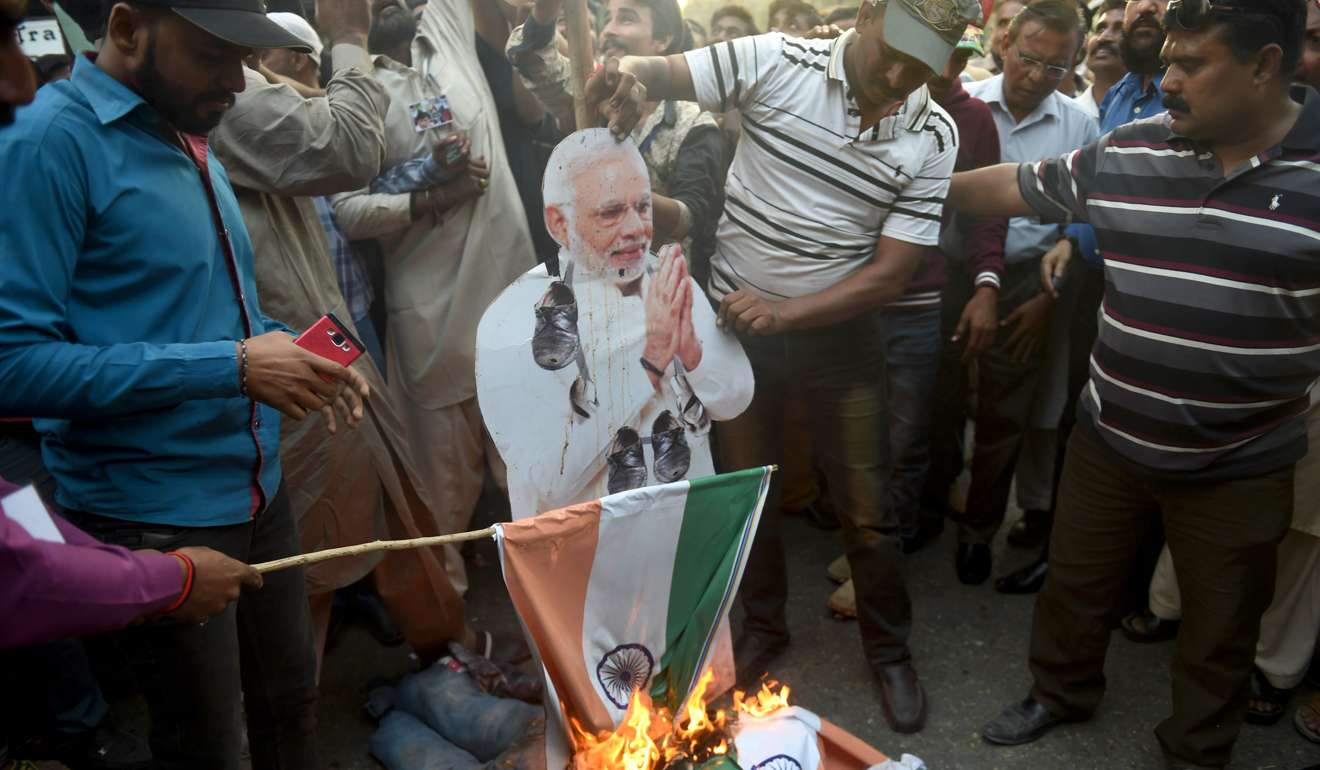 Harsh V. Pant, a professor of international relations at King's College London, said New Delhi feels CPEC is "a strategic project with little economic underpinnings".
"China is challenging India on its territorial sovereignty, an issue on which there was a seeming consensus on both sides that they would not disturb the status quo. Now China seems to have made a decision to take an explicit pro-Pakistani stand," he said.
Pakistan has for a decade accused India of fomenting unrest in Baluchistan, but was unable to present any corroborating evidence until the arrest of Jadhav in March 2016. Days later, he appeared in a stage-managed confession video released by the Pakistani military.
Jadhav was convicted by a military court of leading an alleged covert campaign by India's external security service to destabilise Baluchistan and the port city of Karachi. The Indian government said the allegations against Jadhav were "baseless" and he was kidnapped from an area of Iran neighbouring Baluchistan.
India has denied conducting covert operations in Baluchistan. But in an address to the nation last August, Prime Minister Narendra Modi thanked the Baluchi people for "heartily" thanking him for unexplained reasons. It triggered concerns in China that India could wage a covert campaign against CPEC projects in Baluchistan as revenge for Pakistan's support for militants fighting Indian forces in the disputed state of Kashmir.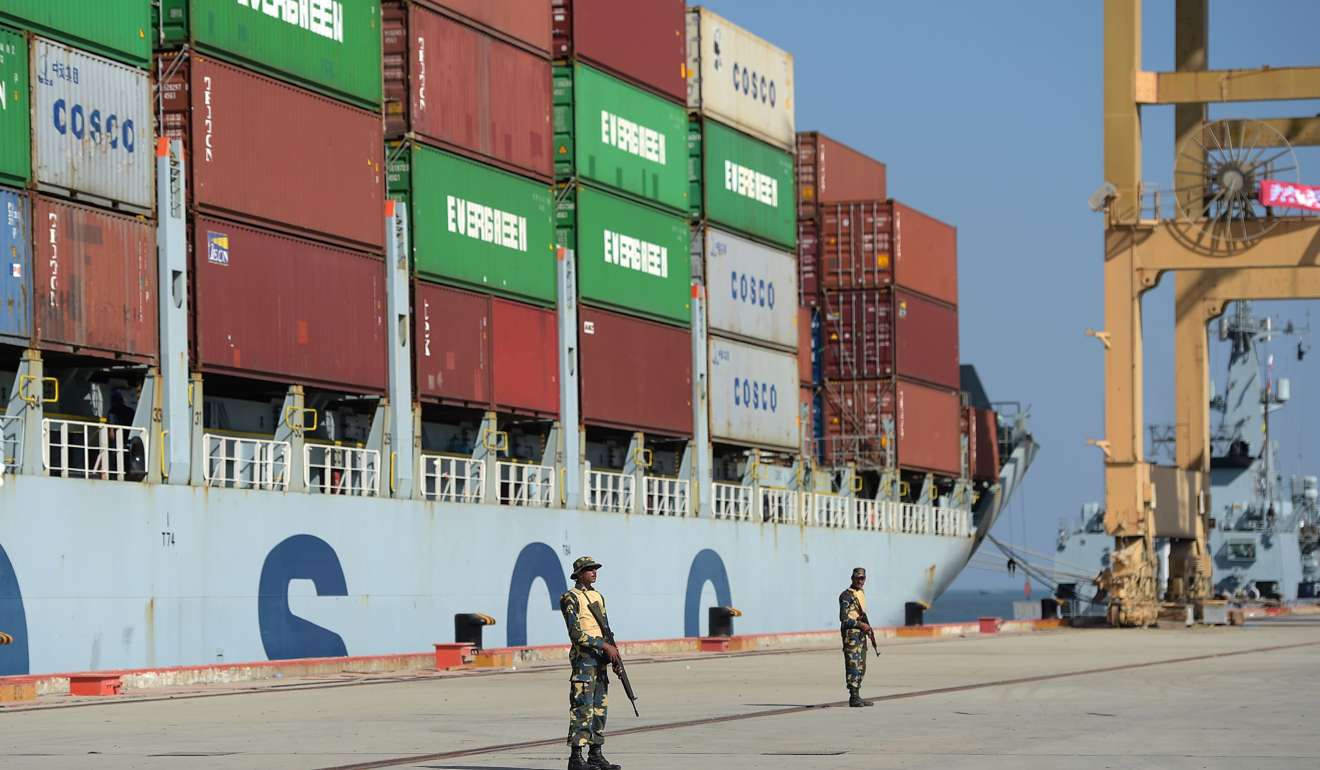 "If this kind of plot causes damage to the CPEC, China will have to get involved," Hu Shisheng, from the China Institute of Contemporary International Relations, told Indian media.
Security conditions in Baluchistan, meanwhile, have improved since the June 2014 launch of a decisive security campaign by more than 60,000 troops against disparate Baluchi separatist groups that have been waging a low-intensity war in the province since 2006.
Since Modi's statement, Baluchi separatist leaders have asked India to back their cause. The Chinese government said it was "highly concerned" after Allah Nazar Baloch, leader of the Baluchistan Liberation Front, threatened to target CPEC projects and the several thousand Chinese nationals working on them.
I wouldn't overstate the role of China in this... Ultimately this is all about India-Pakistan relations, which will take yet another plunge after this
Two Chinese engineers were shot dead in Baluchistan by unknown assailants last November, the first such fatalities since CPEC was launched in 2015. More than 50 Pakistani security personnel and workers have been killed working on the project.
Pakistan has established a dedicated security force of 15,000 military reservists and policemen to protect the estimated 7,000 Chinese nationals currently working on CPEC. It is unclear whether Indian support for the separatists has translated into material assistance, analysts say.
"I think it has at least been considered by India but it would be extremely risky and counterproductive, and my sense is that for all the concerns India has about CPEC, they don't warrant taking those risks," said Andrew Small, a fellow at the German Marshall Fund and author of the The China-Pakistan Axis.
"China would not consider asymmetric warfare against its economic assets to be fair game," he said. But China is not expected to become embroiled in the Jadhav affair.
"I wouldn't overstate the role of China in this," Kugelman said. "Ultimately this is all about India-Pakistan relations, which will take yet another plunge after this."
Kugelman said Pakistan could use Jadhav as a bargaining chip with India on issues such as Kashmir – a territorial dispute to which China is also a party. Modi has flatly refused to include Kashmir in any dialogue with Pakistan, or to allow foreign powers to be a part of negotiations.
Tensions over the Himalayan territory peaked recently when suspected Pakistani militants attacked an army camp killing 19 Indian soldiers in September. India retaliated with "surgical strikes" on Pakistani military positions.
A recent press statement issued by the Pakistani military did not mention the Jadhav affair. ■