Indonesian President Joko Widodo wants Chinese investors in his country to build a name as long-term partners that create jobs for locals, the way Hong Kong firms have done.
In an exclusive interview with This Week in Asia ahead of his visit to the city on Sunday, he highlighted the phenomenal growth of Chinese investments in Indonesia, which rose more than 300 per cent from 2015 to US$2.7 billion last year.
Watch: Widodo speaks to SCMP about Chinese investment
"I have conveyed to investors from China that they should not bring too many of their own workers into the country as we in Indonesia already have a lot of untapped labour," he said. "If it is technical expertise, they are welcome to bring their own, but Indonesia has a lot of workers."
Widodo, the first self-made entrepreneur to be elected to the highest office of Asia's third-largest nation, is known as a pragmatist. He also has a reputation for pushing back against ethnic and religious nationalism.
Indonesia has had a complex relationship with its tiny ethnic Chinese community, which includes some of the country's biggest tycoons. Anti-Chinese sentiment is occasionally whipped up by hardliners.
This month, the ethnic Chinese and Christian governor of Jakarta, Basuki Tjahaja Purnama, lost the gubernatorial election after a campaign marked by inflammatory racial and religious appeals to the Muslim majority.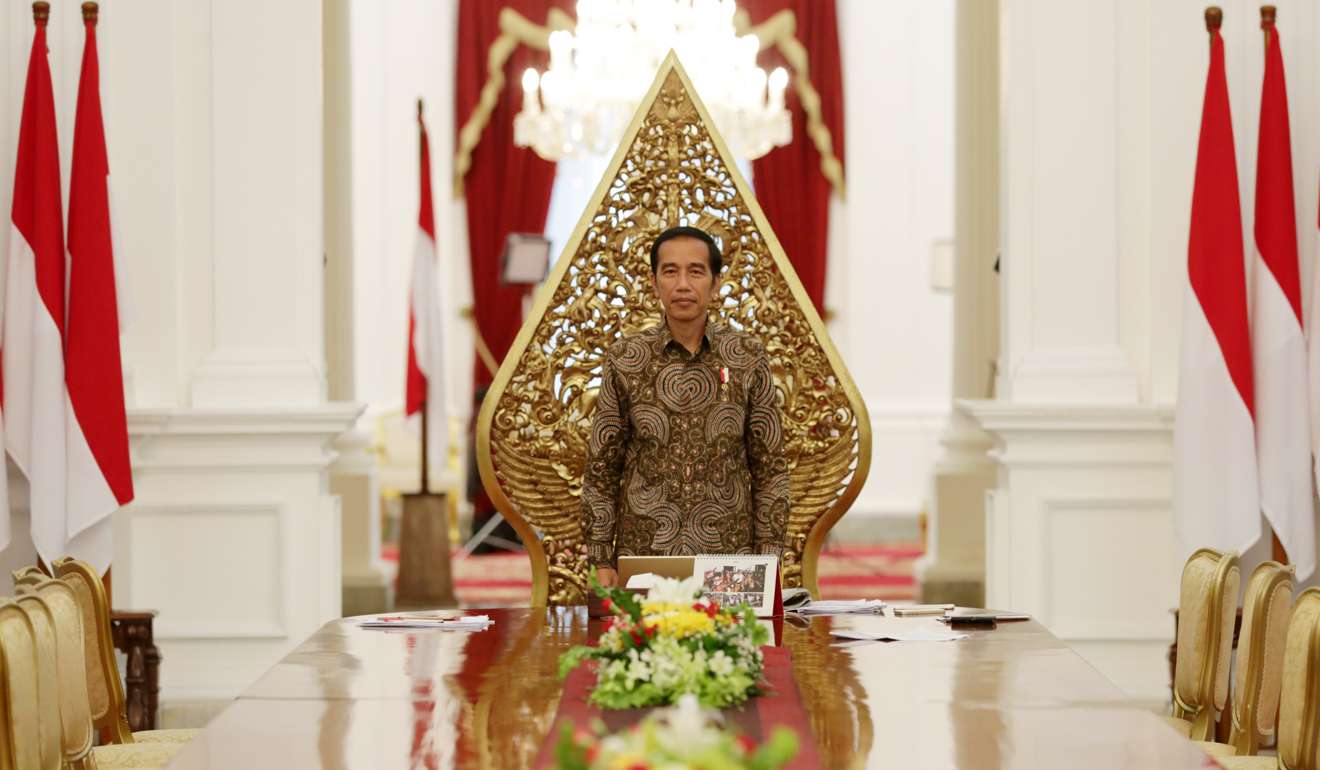 The recent wave of mainland Chinese investors – mostly in manufacturing, ports, transport, electricity, mining and construction – has also ruffled feathers.
China leapfrogged from being the 9th largest investor in 2015 to third place last year, behind Singapore and Japan. But the 4,000-odd Chinese projects have been dogged by rumours of millions of Chinese workers brought into the country illegally. The government has tried to counter such claims with data showing that only 31,000 Chinese workers entered last year, with 21,000 of them on temporary work passes. Labour unions are not convinced.
In the interview at the presidential palace in Jakarta, Widodo made clear that Chinese investors would continue to be welcomed, but also stressed the need to show their commitment to Indonesia by phasing out their own workers and localising their manpower and management.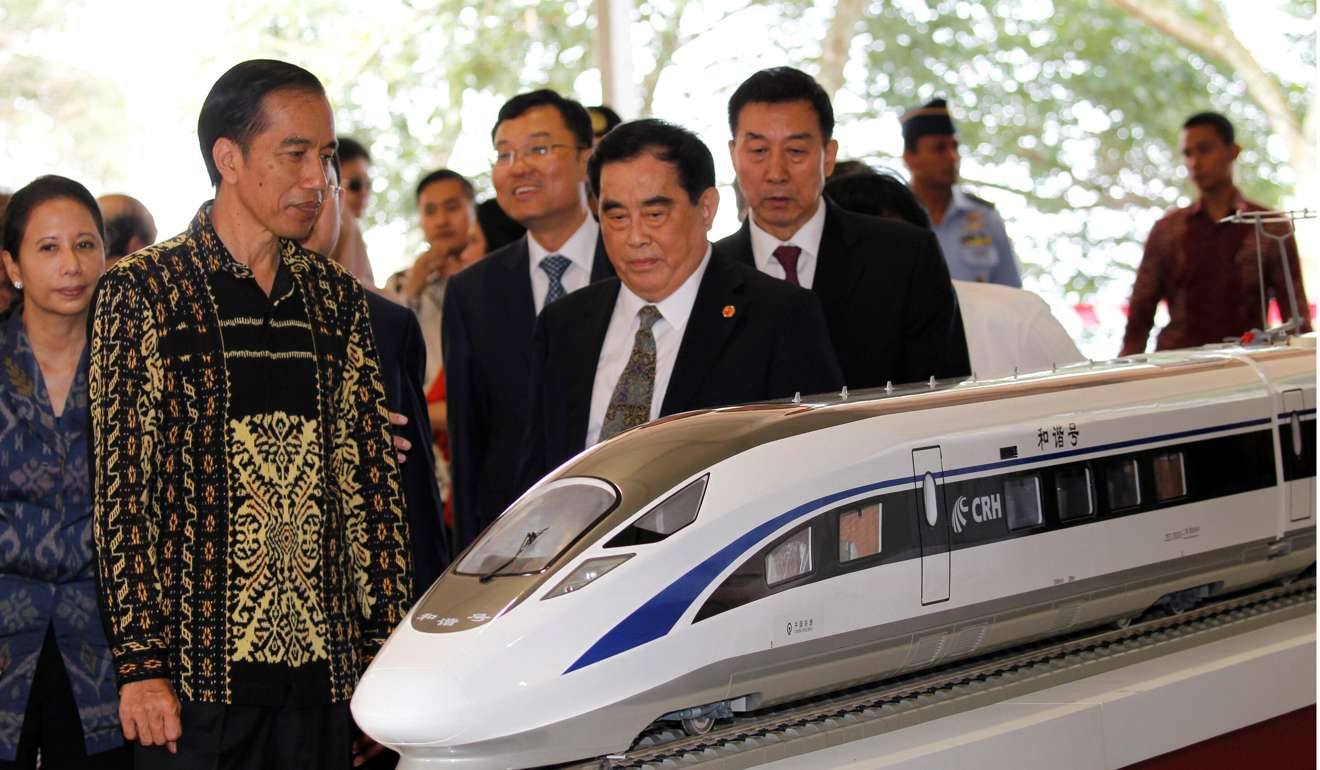 He held up Hong Kong firms as a positive example. "Our Hong Kong investors are very strong. They believe in long-term investment. They respect our laws, they respect our culture and society," he said.
Watch: Widodo's message to Hong Kong investors ahead of his visit to the city
Last year, Hong Kong was the fourth-largest investor, at US$2.2 billion. While mainland China is relatively new to the scene, Hong Kong has been among the top 10 investors for nearly two decades. Many Hong Kong investors took significant stakes in Indonesian companies that needed to be bailed out during the Asian financial crisis of 1997.
Widodo cited Jardine Matheson, which has a big stake in Indonesia's Astra International. Astra is Southeast Asia's largest independent automotive group. With a workforce of more than 214,000 workers and a market value of US$27 billion, Astra has an almost exclusively Indonesian workforce – with just three foreigners, one of them on its board.
"This shows the human resources capabilities Indonesia can deliver," Widodo said.
He also referred approvingly to a mainland Chinese company engaged in nickel smelting in Sulawesi. It halved its Chinese workforce from 2,000 within a year. All Chinese workers are to be sent back when the plant is fully operational. "That's the point of investment," he said.
Widodo's aggressive plan to transform Indonesia's infrastructure dovetails with China's belt and road initiative to link economies into a China-centred trading network. Chinese investors' interest perked up after President Xi Jinping (習近平) visited the republic in 2013 and became the first foreign leader to address the Indonesian parliament. Widodo has met Xi at least five times and is among the heads of state expected to attend next month's Belt and Road Summit in Beijing. He said he was keen to hear more details and how Indonesia could "accrue more benefits" from the initiative.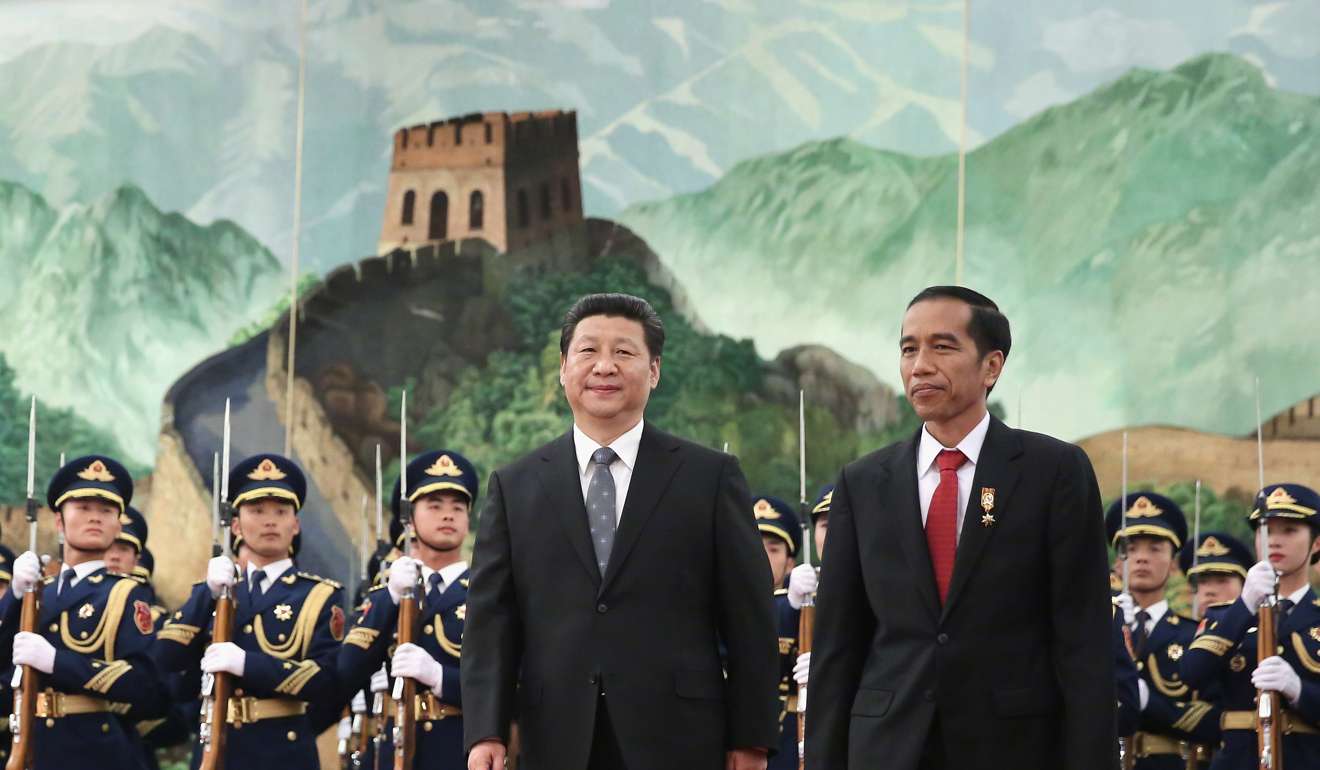 Widodo also addressed the controversy surrounding the recent Jakarta gubernatorial election, which most observers have taken as a worrying sign of the growing appeal of hardline Islamists in the world's largest Muslim-majority nation – possibly jeopardising his own re-election bid in 2019.
Widodo brushed aside such fears: "Our diversity is still strong. But in elections, emotions are always inflamed."
He noted Indonesia was more than just Jakarta. "This year, we'll have 101 local elections – 101! And next year, there will be 171 local elections," he said. "My responsibility now, after the elections, is to bring society back together again to be united and work together to develop the country."
During his two-day visit to Hong Kong, Widodo will hold several closed-door meetings with business leaders. A one on one with Hong Kong's richest man, Li Ka-shing, is scheduled for Monday, the Post has learnt. Also in the works is a meeting with at least eight prominent businessmen, including leaders of Kerry Group, Jardine Matheson, Hutchison, Swire, HSBC and Bank of China.