On paper, Indonesia seems doubly disadvantaged by the new dispensation in Washington DC. It is the sort of emerging Asian economy that Donald Trump's base believes is stealing jobs from Americans. And it is home to the world's largest population of Muslims, who the same constituency distrusts as a threat to peace and security.
The president of Indonesia, though, is sanguine about the prospects for working with the United States. Joko Widodo revealed that he had a phone call of seven to eight minutes with Trump after the November election. He described the conversation as damai, Indonesian for peaceful.
On trade, Widodo believes he and Trump share a similar results-driven approach, which will enable them to resolve differences.
Both are former businessmen, he noted. Widodo ran a successful furniture business in his home town of Solo before venturing into politics. "This is about deal-making," he said. "Deal, move on."
The Trump administration this month identified Indonesia as one of 16 countries "under review" for having a trade imbalance and practising anti-competitive policies.
Widodo said he was preparing a team to discuss a bilateral trade deal. The officials will meet their US counterparts in a month's time. The trade negotiations could amount to a comprehensive trade pact, a free-trade agreement or a preferential trade agreement.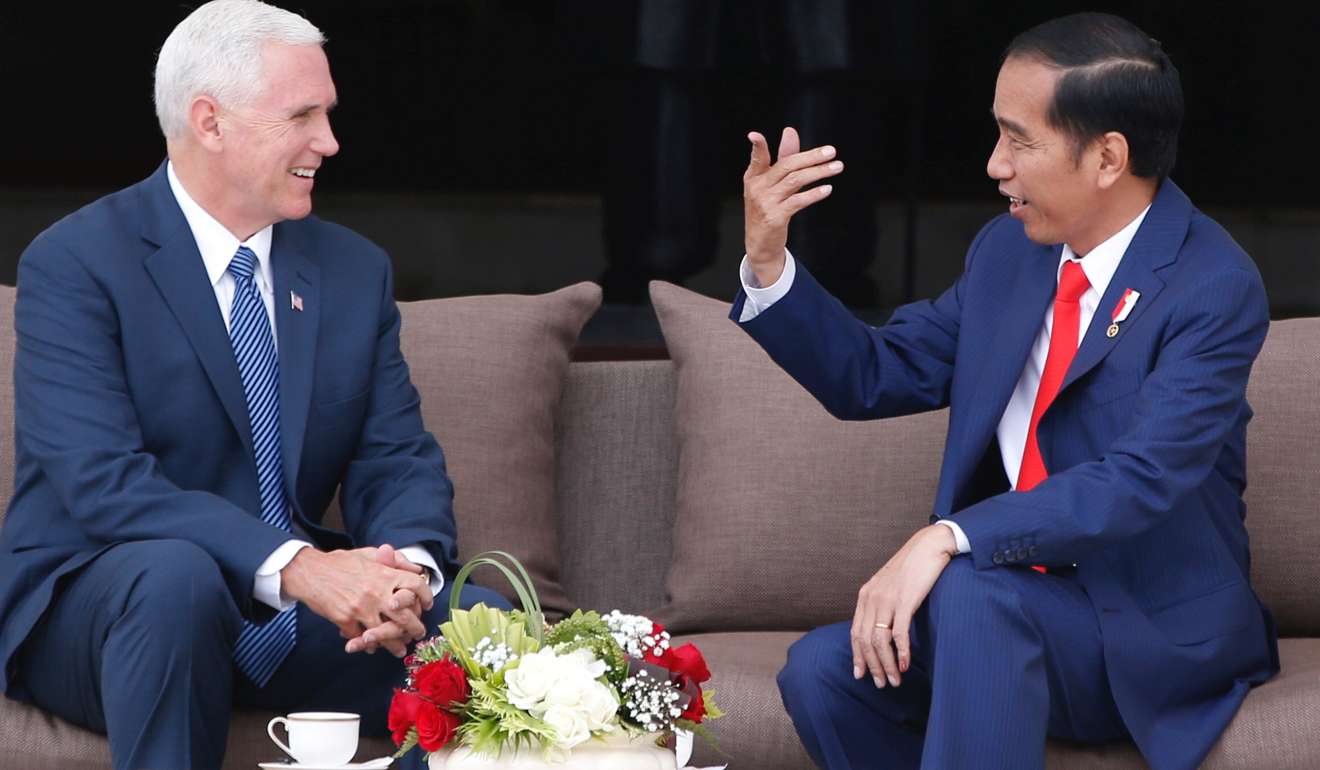 He said his discussions with US Vice-President Mike Pence last week gave him the sense that an agreement was within reach. "We will speed this up and not delay it," he said on the negotiations.
Pence's Jakarta visit was the first by a senior member of the Trump administration to a Southeast Asian capital. It was part of his swing through Asia that included visits to South Korea, Japan and Australia.
On the security front, Widodo downplayed concerns about the Muslim-bashing rhetoric that has flowed from Trump and his coterie. The administration has been trying to restrict the entry of immigrants from a handful of Muslim-majority countries. But Widodo noted that Indonesia was not on the list.
"The target is not Indonesia," he said. "I conveyed to Vice-President Pence that Islam in Indonesia is one that is tolerant, moderate, one that believes in mercy and blessings."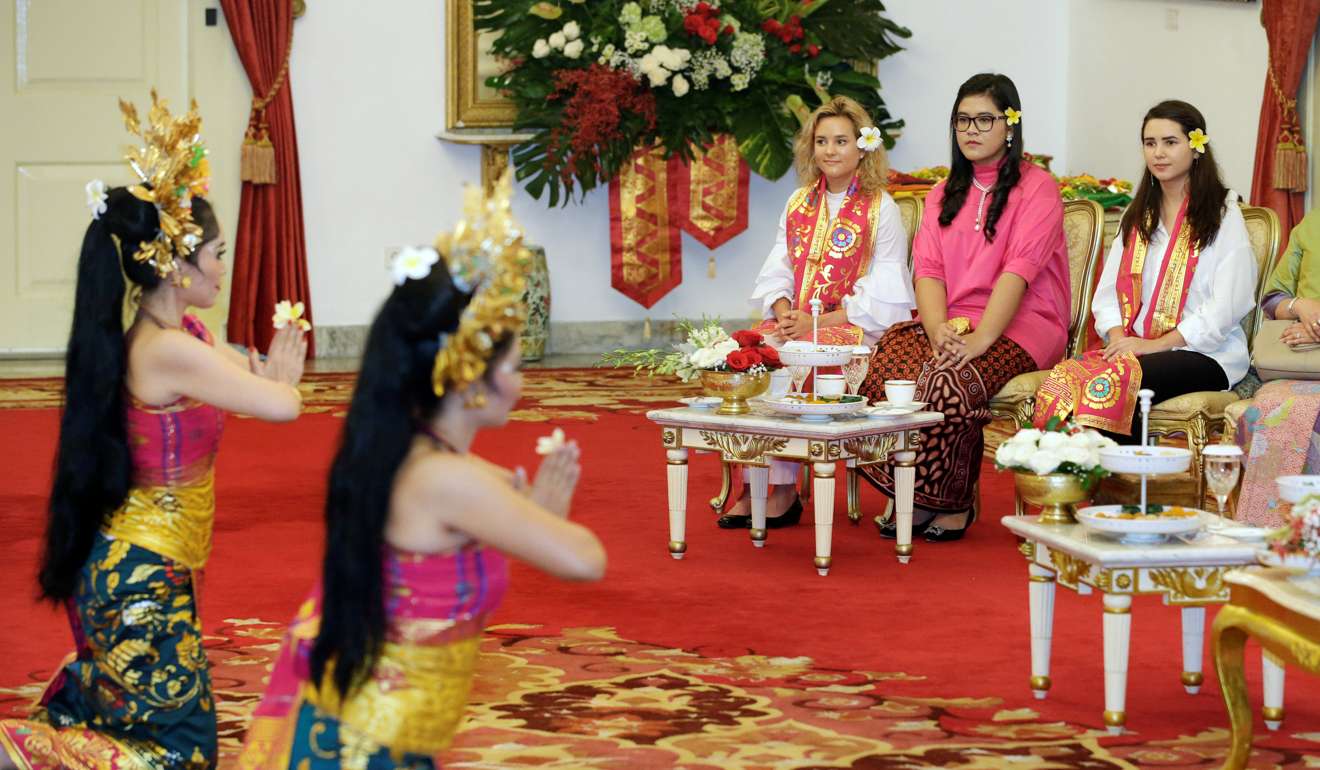 He recalled that while Pence was in Indonesia, he visited Southeast Asia's largest mosque, met religious leaders from various communities, and came away impressed. "He said that Indonesia serves as an inspiration of the religious diversity and pluralism of a society," said Widodo.
He did not agree that the heated religious rhetoric of the recent Jakarta gubernatorial election should have given the visiting Americans cause for alarm. The election saw the defeat of the incumbent, ethnic Chinese Christian Basuki Tjahaja Purnama, after he was accused of blasphemy by Islamist hardliners.
Widodo said the takeaway was that the largely peaceful election showed "Islam and democracy could coexist in parallel". ■