States involved in the South China Sea dispute should engage in "concrete cooperation" well before any code of conduct is developed, Indonesian President Joko Widodo has proposed.
In an exclusive interview with This Week in Asia ahead of his visit to the Asean summit on Saturday, Widodo said that such cooperation would be an important step towards ensuring peace in the disputed waters.
"In the transitional period before we have the code, the building block of trust is very important. I stress, very important," he said.
Widodo's comments indicate that Southeast Asia's largest nation has no intention of becoming more confrontational over this potentially explosive issue. Asked for his assessment of the president's remarks, maritime security expert Ian Storey said, "I do not discern a hardening of Indonesia's position on the South China Sea, which remains consistent."
Indonesia does not count itself among the states with active, competing claims over various parts of the South China Sea, but the vast archipelago has islands close to the resource-rich waters of the disputed territories.
Other than China, the four other claimant states are part of the 10-member Association of South East Asian Nations (Asean). The grouping has been discussing with China the formulation of a code of conduct since 2010. It arrived at a first draft only last month. A final version mutually agreed upon by all remains months, if not years, away, analysts say.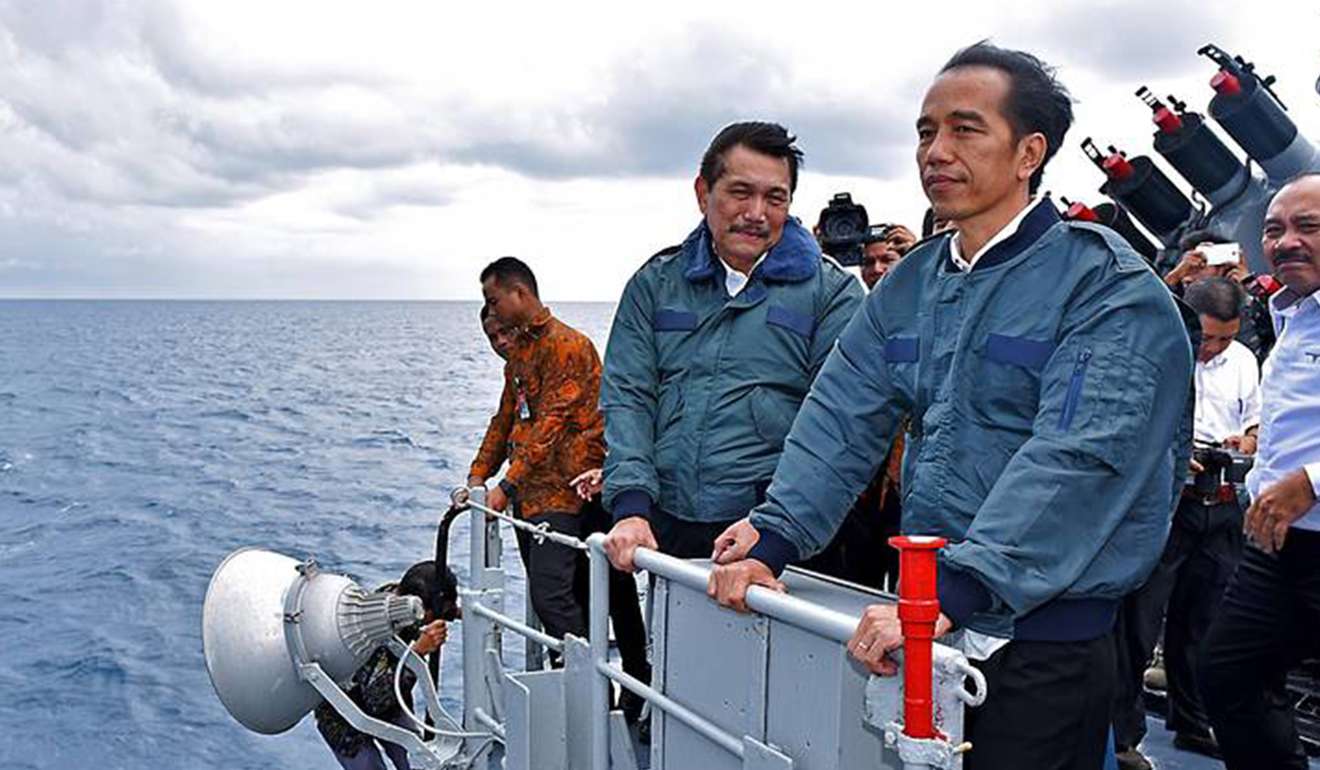 The code covers a binding crisis management mechanism, the prevention of the establishment of offensive weapons and ensuring freedom of navigation, among other matters.
Widodo, popularly known as Jokowi, said the code would take time. "Therefore, before any situation erupts, we should undertake a form of concrete cooperation, for example, doing joint research in maritime resources, also working together to improve the maritime infrastructure in the area, and then developing the fishing industry. I believe there are many areas that can be worked upon together."
He would not be drawn into commenting on China's highly controversial policy of building islands in the waters and planting military installations on them. He would only reiterate that trust-building was an important step for all parties to undertake.
China claims nearly all of the South China Sea, through which US$5 trillion worth of trade passes every year. Its assertion of sovereignty has been contested by the Philippines, Vietnam, Malaysia and Brunei. While the Philippines took its case to an international tribunal for adjudication, which ruled in its favour, President Rodrigo Duterte has all but abandoned the country's stance in exchange for economic concessions from China. Duterte recently claimed that he intended to raise the Philippine flag on one of the islands but backed down under Chinese pressure.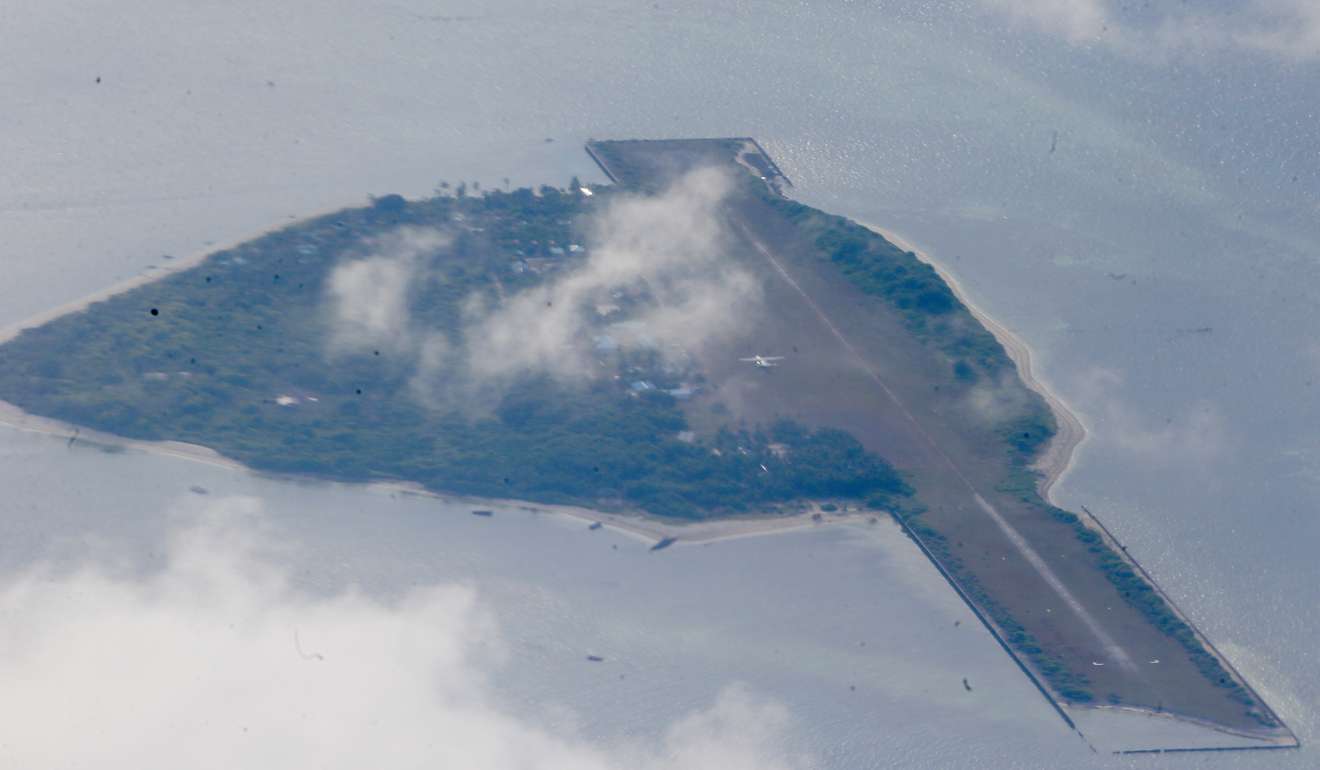 Although Indonesia is not a party in the dispute, the waters are a potential source of friction with China.
Maritime expert Storey noted that Indonesia rejected the legal validity of the "nine-dash line", which China uses to demarcate its territorial claims. The nine-dash line overlaps with the internationally recognised exclusive economic zone around Indonesia's gas- and oil-rich Natuna Islands.
"In order to [prevent] the issue from becoming a source of tension with Beijing, Indonesia has tried to segregate the problem from the wider South China Sea dispute by characterising the presence of Chinese trawlers in waters adjacent to the Natunas as one of illegal fishing," said Storey, who is based at Singapore's ISEAS-Yusof Ishak Institute.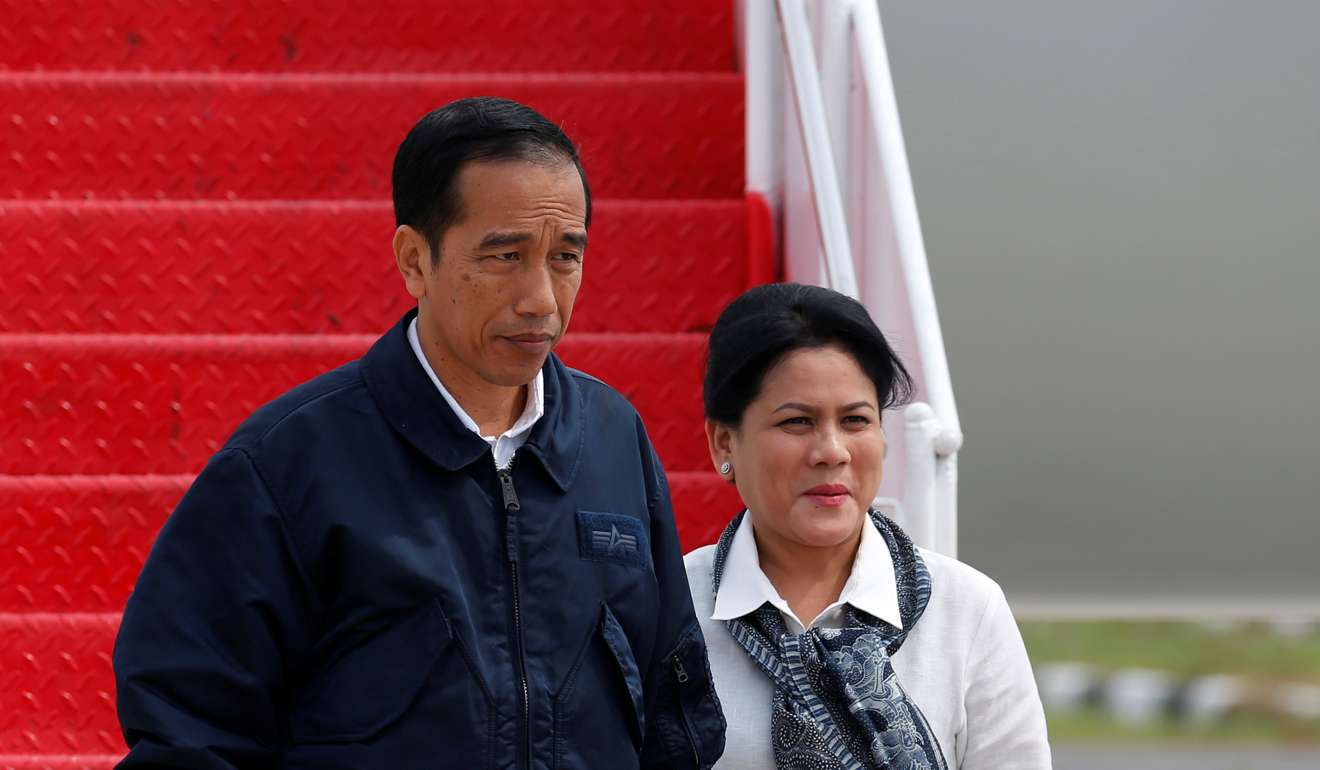 Christine Susanna Tjhin, an expert on China-Indonesia relations, agreed. Widodo, she said, had focused on the encroachment by Chinese fishing vessels because it directly affected Indonesian livelihoods and ecosystems. He was less interested in "sabre-rattling" over the issue of Chinese regional hegemony and Indonesian sovereignty, she said.
This was due not to a fear of upsetting China, but rather a reflection of his policy priorities and pragmatic character, added Tjhin, who is based at Jakarta's Centre for Strategic and International Studies. "Jokowi has been focusing mostly on improving the domestic economy, which requires a stable regional environment and amicable and concrete cooperation with countries in the region," said Tjhin.
Last week, defence magazine Jane's Weekly reported the Indonesian Ministry of Defence had issued a tender to upgrade a naval pier on Pulau Natuna Besar, the largest of the Natunas. The upgrade would allow the deployment of larger vessels.
Asked why Indonesia felt compelled to upgrade its military capabilities there, Widodo said: "I have to make this clear, [the Natunas are] Indonesian territory. That is clear. We have a regency there. We have a population of 163,000 there. So there is no discussion about Natuna. We want a peaceful situation in the South China Sea."