Indonesian President Joko Widodo has laid down an ambitious vision to improve the skills of workers from his country and to ramp up economic progress so that one day no citizen will leave home for a domestic helper's job overseas.
Widodo will be in Hong Kong today for a two-day visit that will see the city under a security blanket because of the high threat level, with at least 1,500 extra police officers deployed to protect him. Sources said the focus would be on anti-terrorism measures rather than public order, unlike during visits by China's state leaders.
Watch: Widodo's message to Hong Kong's Indonesian workers
In an exclusive interview with the Post's This Week in Asia in Jakarta, the first self-made entrepreneur to be elected to Indonesia's highest office said the country needed more than five years to "prepare" Indonesian workers with the skills they need.
"What we've stopped is domestic workers going to the Middle East," he said, referring to a region where abuses are common. "And we hope that while we improve and upgrade the qualities and skills of our workers and their professional training, we will head in that direction. Once investments in Indonesia have grown and our economy has grown further, then we won't need to have our workers overseas."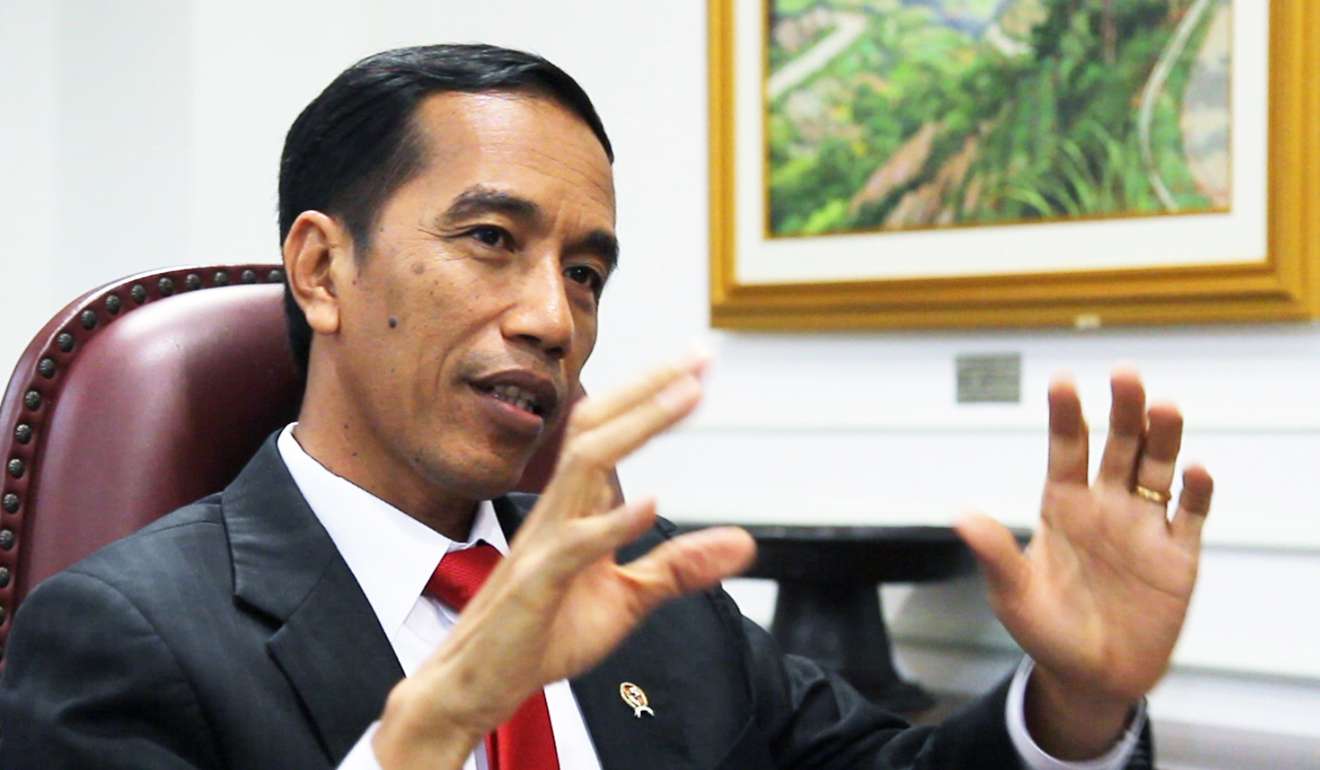 Widodo laid bare that he wanted Chinese investors in his country to be long-term partners creating jobs for locals.
At present, Hong Kong is home to some 350,000 foreign domestic workers, with 156,000 of them coming from Indonesia and the rest mostly from the Philippines. Five years ago, there were about 149,000 Indonesian domestic workers in the city.
They are an important workforce in Hong Kong, relieving locals of domestic chores and child care so that they can go to work.
Many Indonesian domestic helpers decide to come to Hong Kong because of difficulties finding a job back home and the lure of higher wages in the city. The statutory monthly minimum wage is now HK$4,310.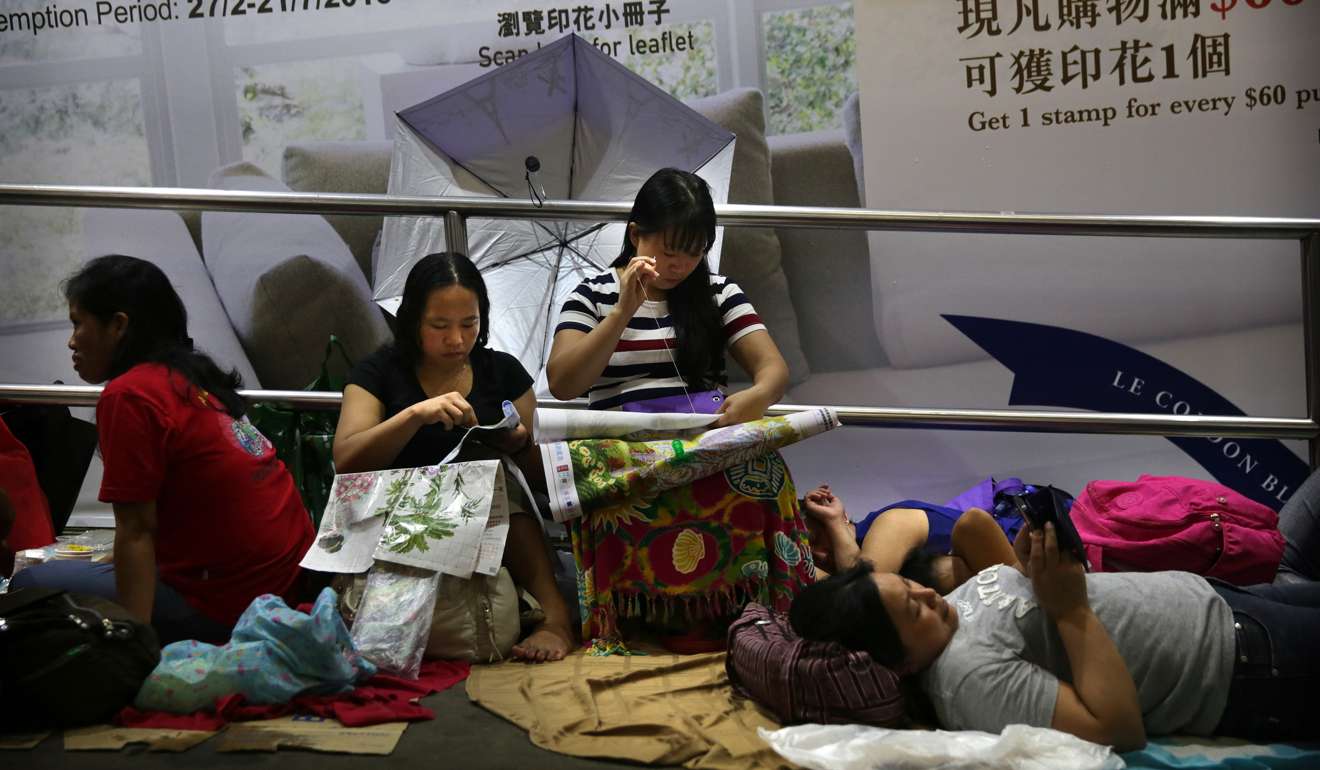 As of the end of last year, about 7 million Indonesians were unemployed in their country, representing a rate of 5.61 per cent.
"We want to raise the skill levels of Indonesian workers. We want them to work in areas and jobs that require skills. We should upgrade them and provide vocational training and provide more vocational schools, so that our workers can be better skilled," Widodo said.
"We are happy that workers in Hong Kong are protected by strong laws. I observe that they receive salaries that are pretty good, compared to other countries. I think this is very important. I believe many are happy to be working in Hong Kong."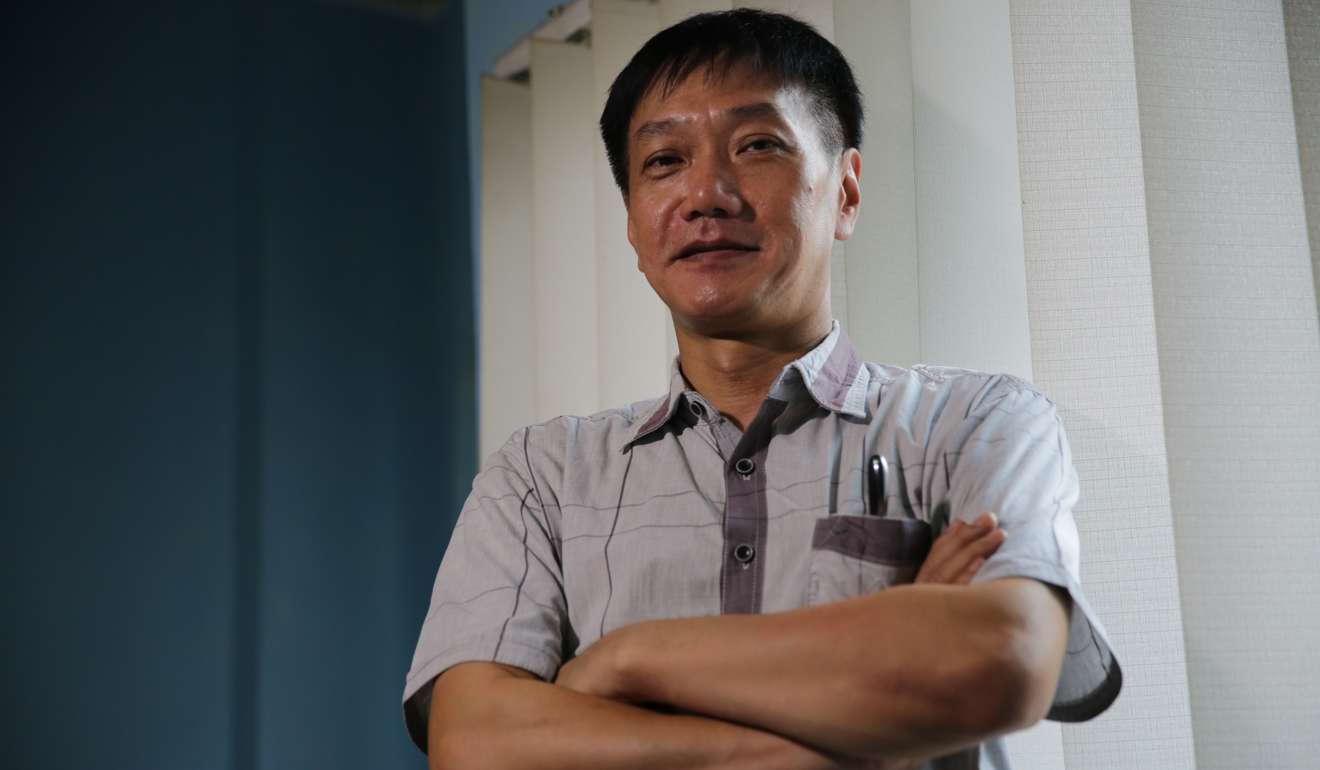 Toni, an Indonesian-Chinese who has been running a domestic worker agency in Jakarta for more than a decade, expected it would take 10 to 20 years for Indonesia to create enough jobs so that no one would have to leave the country as overseas domestic workers.
"If the economy in Indonesia is good enough, then naturally Indonesians do not wish to work overseas. It really depends on how it goes in the future," said Toni, who uses one word for his name, like many other Indonesians.
Sringatin, spokeswoman for the Indonesian Migrant Workers Union, was sanguine about Widodo's vision but said the Indonesian government had so far failed to create enough jobs.
"The government is always saying they want to stop sending domestic workers overseas but they don't realise that many women are leaving the villages. The number of people migrating is increasing every year," Sringatin said.
"We need to understand that migration is the right of all people. We cannot stop people becoming migrants. The government needs to understand what it needs to do to end forced migration by creating jobs near our homes and villages."
Teresa Liu Tsui-lan, managing director of Technic Employment Service Centre in Hong Kong, said it had been increasingly difficult to recruit Indonesian girls because of bureaucratic red tape.
"The demand to work abroad will not stop. Many people are still jobless in Indonesia and it's not so easy to find a job there. The salary there is still low. For an office worker with trained computer skills, an Indonesian could earn US$192 a month. That's compared to US$555 a month for a maid in Hong Kong."
Additional reporting by Danny Lee