From the terrace of the Michelin-starred restaurant Aurora, diners can see the Pearl River Delta and the Macau skyline. If Kim Jong-nam, half-brother of the North Korean leader Kim Jong-un, was still alive, he might well be sat near the door that leads to this terrace, perhaps drinking a Japanese beer and talking with friends.
This Italian restaurant, where the priciest dish – Rangers Valley beef rack with potato puree, seasonal vegetables and beef jus – costs 1,388 Macau patacas, was one of Kim's favourite places in Macau, friends told This Week in Asia.
Described as sociable and generous, polyglot Kim would send over drinks to neighbouring tables whenever he saw familiar faces. While dining in the restaurant, at least for a few hours, he would be just another customer.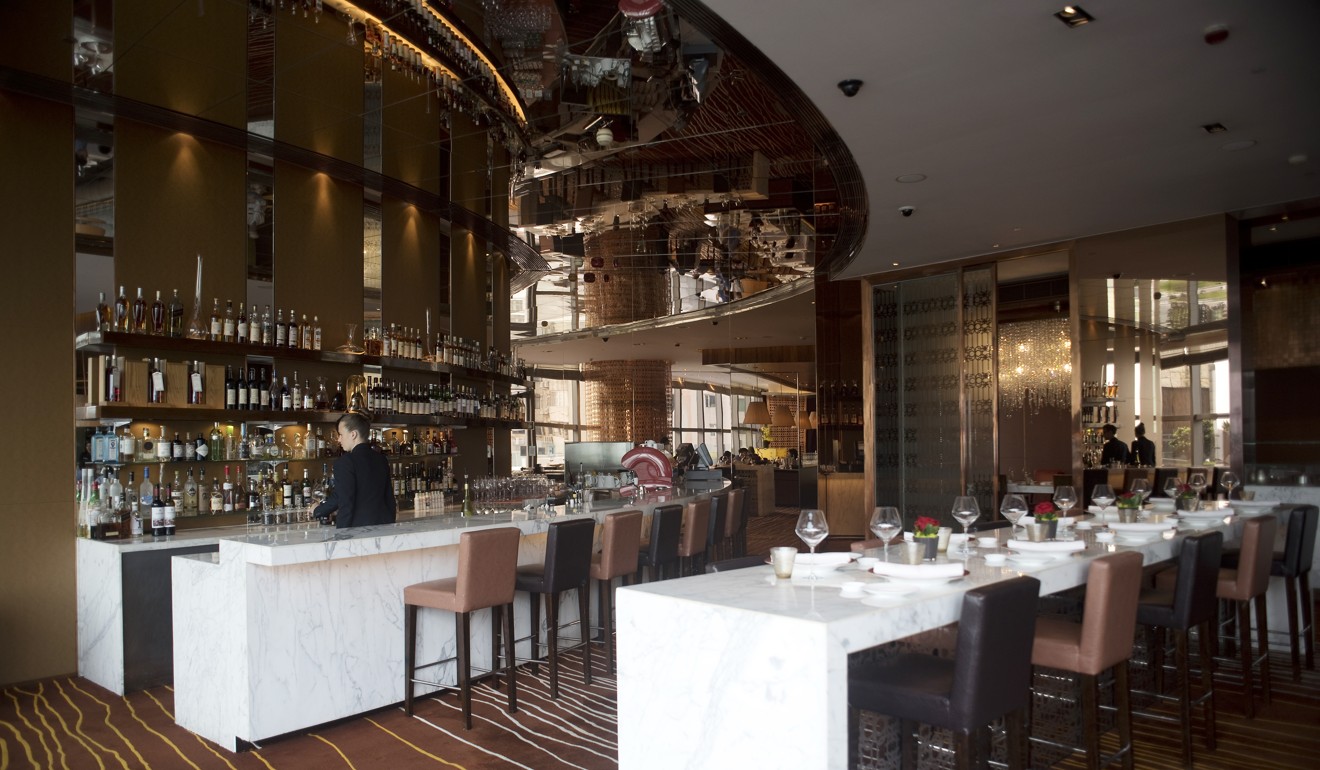 Sitting in this sophisticated restaurant on Taipa island, few would guess the former Portuguese enclave was an important gateway for North Korea to the world. Yet, allegedly, it was a nexus of money-laundering and weapons and drug trafficking for Pyongyang. And for almost two decades, it was also home to the eldest son and two grandchildren of the late North Korean leader Kim Jong-il.
Kim Jong-nam was killed in what's widely suspected to be an assassination plot by Pyongyang. He was at Kuala Lumpur airport, waiting for a flight to Macau on February 13, when two women smothered his face with VX nerve agent, classified as a weapon of massive destruction.
The women arrested over the killing have since told a court they thought they were taking part in a prank for a television show, and that they had been scheduled to carry it out in Macau until there was a late change of plans.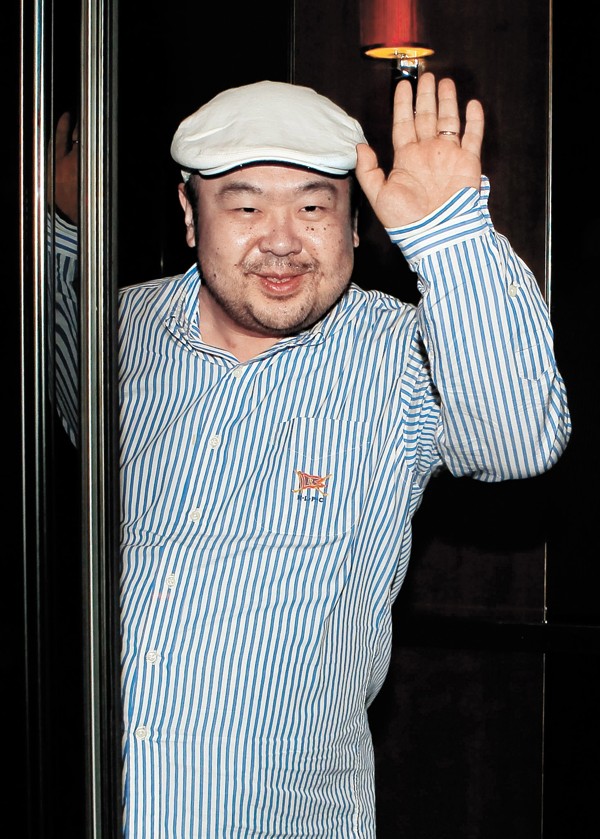 Macau – known chiefly for its casinos – is an important piece of this jigsaw puzzle, not only to understand Kim's life and that of his family, but to trace the relationship between the hermetic North Korean regime and the outside world.
Although Kim moved to Macau in the early 2000s, there are few media reports about his life in the city and even fewer about his compatriots there. While North Koreans have sometimes been named in scandals over the years, the North Korean community as a whole has managed to stay mostly invisible.
"They have always been a marginal community. They are the ones who want to exclude themselves in terms of daily life," Macau-based social affairs commentator Larry So Man-yum said. "There is a language issue, very few speak other languages than Korean, and they are very cautious not to interact with the local community due to political reasons."
Reports suggest North Koreans have been present in Macau since the 1970s, but a source said the first arrived in both Macau and Hong Kong in the late 1950s. "In 1959, a couple who was close to the leader at the time [Kim Il-sung] came to the south of China. One went to Hong Kong and another to Macau," the source said.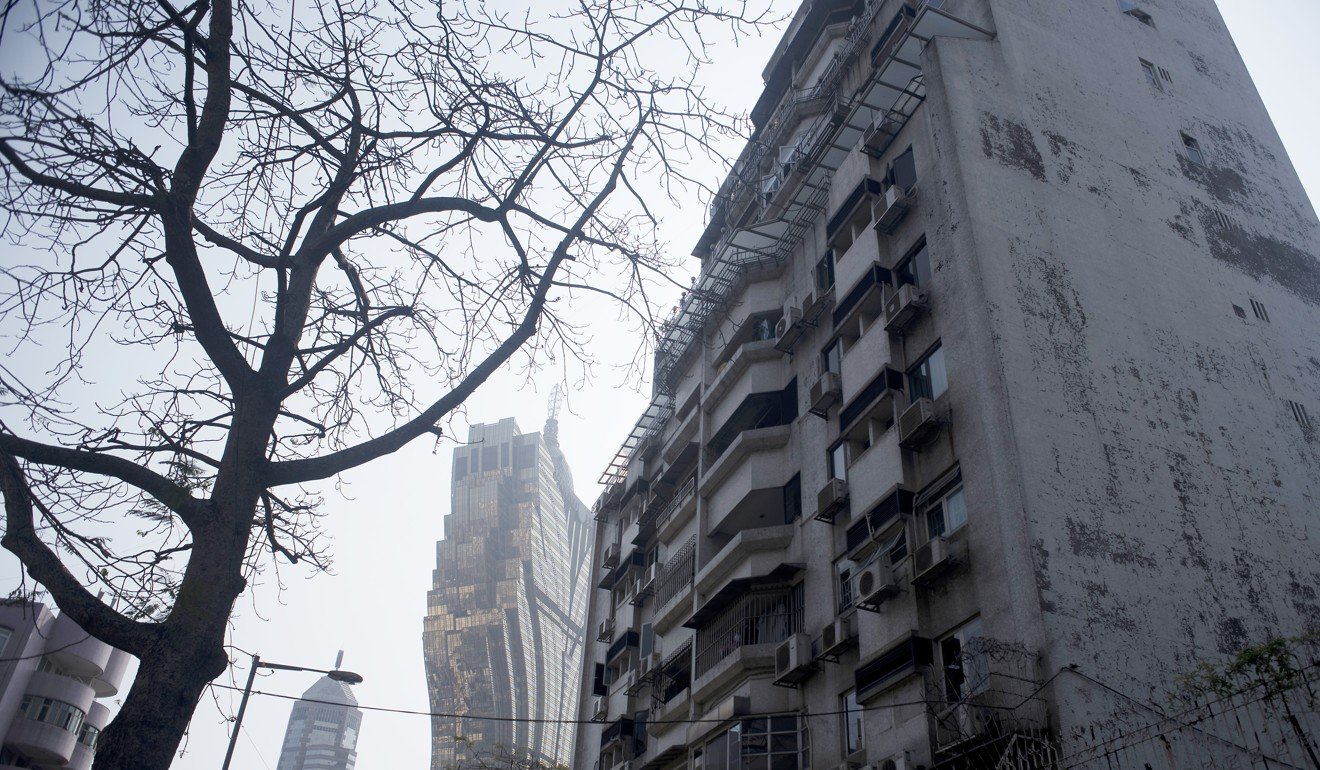 Back then, Macau was still a Portuguese colony and Hong Kong a British one.
In 1950, China had intervened in the Korean war on the side of the communist North. Following the armistice in 1953, Beijing continued to provide assistance to Pyongyang.
From the North Korean point of view, Macau had several advantages over Hong Kong, including that Chinese authorities had always had more influence over the discreet and much smaller colony.
A security source said Macau was a "much better place to plan certain activities than Hong Kong".
Hong Kong-based political commentator Sonny Lo Shiu-hing said "the British were part of the American alliance in dealing with communism, so of course Hong Kong under British rule did not provide that favourable environment to North Korean officials".
"But Macau was different," he said. "Portugal remained neutral during the second world war and Macau, under colonial rule, was traditionally a place for espionage. Macau had all sorts of international banks and a favourable environment to train North Korean agents."
That claim is backed up by the case of North Korea's former agent Kim Hyon-hui, also known as Ok Hwa, who once lived in Macau for six months to learn Cantonese and impersonate Chinese nationals. Kim Hyon-hui would later gain infamy for planting a bomb on a Korean Airlines plane. In 1987, she and an accomplice boarded the plane in Baghdad, using false Japanese passports, and placed a suitcase bomb in an overhead locker. The flight was bound for Seoul, but Kim Hyon-hui and her accomplice disembarked during a stopover in Abu Dhabi. The bomb killed 115 people.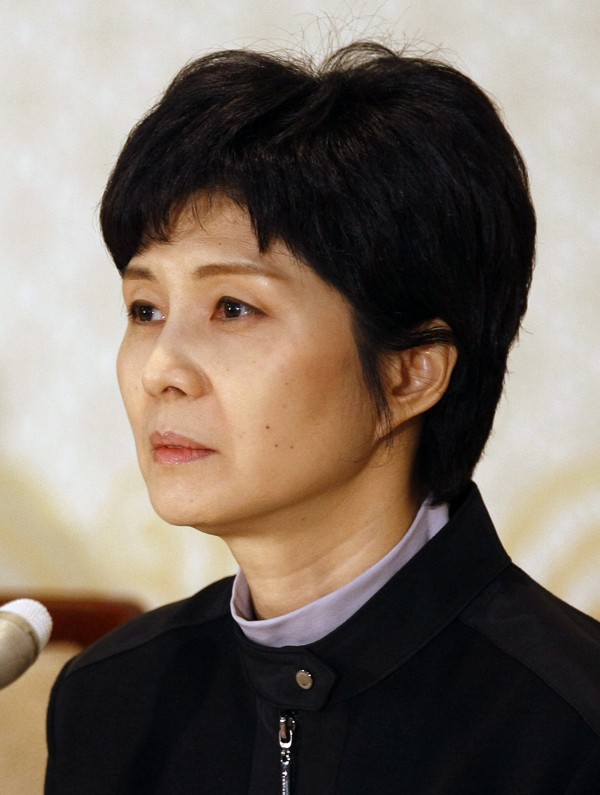 Reports have also claimed Anocha Panjoy, a Thai masseuse, was kidnapped in Macau in 1978, although North Korea has always denied holding her.
Over the years the North Korean regime used Macau to learn about the outside world. "They used to bring people from the faculties of economics to learn about Macau and the procedures of a market economy," an observer said.
From the 1990s onwards, the city seems to have gained an even more important role. North Korea used to take part in barter trading – trading goods without cash. But after the fall of the Berlin Wall in 1989 and the collapse of the Soviet Union two years later, it "started needing more money, real money", a lawyer who worked with North Koreans said.
"From the 90s onwards, I think the community in Macau comprised some 50 people, many with diplomatic passports and running legitimate business, such as trading companies and restaurants," he said.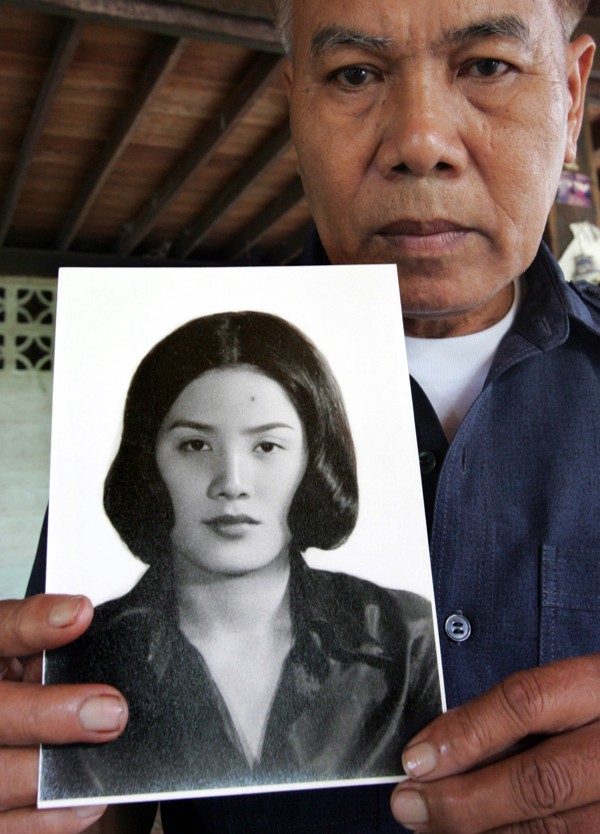 By then, Macau had become a sort of commercial warehouse for North Korea, a financial and logistical base as well as its point of contact with international markets.
"[North Koreans] were in Macau as foreign investors and imported ginseng. Later, I also remember that we helped them with some property investments," said Antonio Correia, a retired lawyer from Portugal who worked for North Koreans in the late 1980s and 1990s.
"They were very polite, quite strict, and fevered supporters of the 'Dear Leader'," he said, using the term of affection used for Kim Jong-il, who succeeded his father Kim Il-sung in 1994. "It was a very small group of people, so only those who dealt with them knew them."
Correia, who was invited to dinner at the private homes of North Korean businessmen and was made to watch films by the regime, said some people in Macau had suspected the community was involved in criminal business. "But personally I never saw any proof of that. I was never made aware of any illegal activities," he said.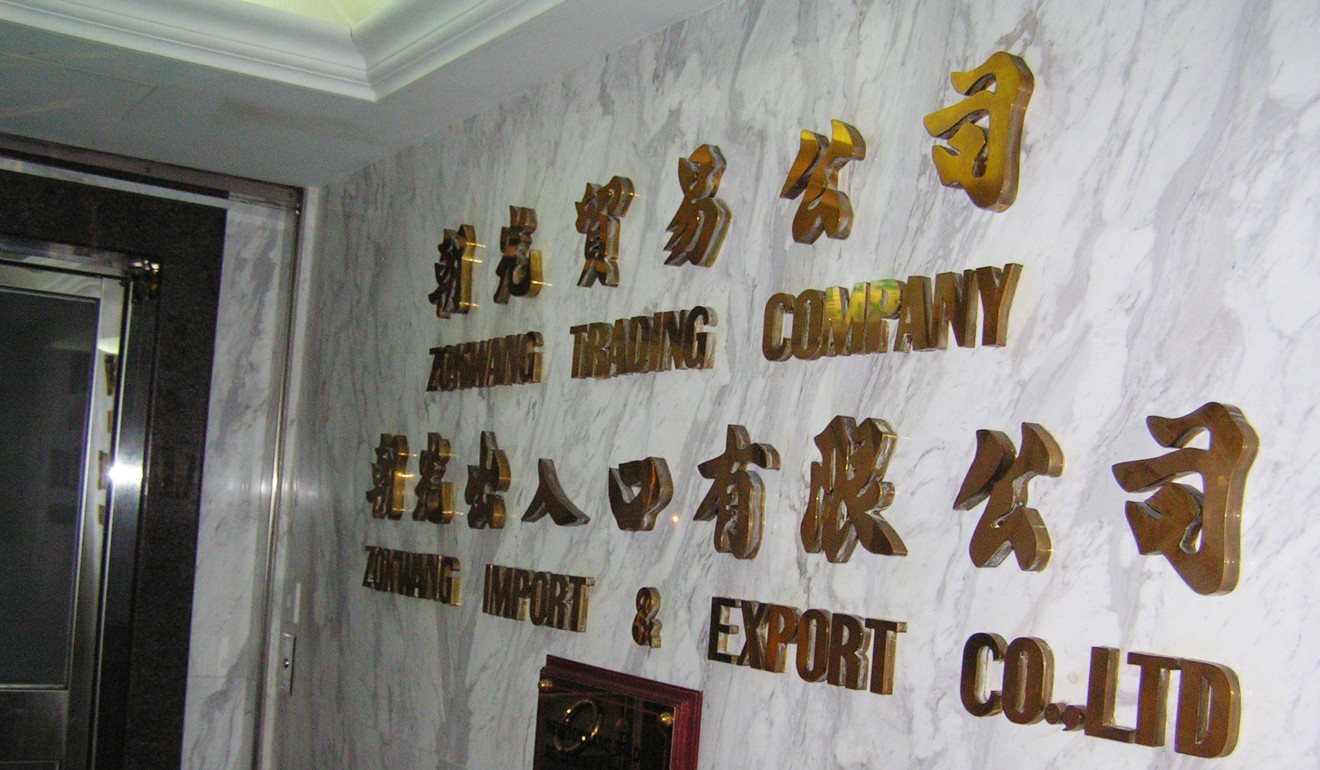 The most visible face of North Korea in Macau was the Zokwang Import Export Company Limited, which according to its registry officially began operations in April 1990. There were four founding partners and the initial capital was 350,000 Macau patacas.
An intelligence report seen by This Week in Asia said Zokwang was a local unit of a North Korean company called Daesung Chongguk, officially involved in the machinery and textiles trade and allegedly coordinating opium trafficking. The report was written by Cindy Hurst, an analyst with the US Army's Foreign Military Studies Office, and dated 2006. It said Zokwang was using Macau "as a base to move counterfeit dollars and to try to procure components for its weapons systems". It was also seen as the "most potent overseas tool" of Bureau 39, an organisation that operated both legal and illegal activities around the globe under cover names.
"Its illegal trade, which includes the selling of minerals and ginseng, in which the country has a virtual monopoly, is carried out using the secret banking network based in Beijing, Macau and Seoul," the report said, referring to the Daesung Group. The network was also reportedly linked to a bank in Vienna.
According to Hurst, Bureau 39 – directly controlled by Kim Jong-il and used to fund his political career – was in charge of everything: from drugs to counterfeit money and missile sales. The money made this way was kept in Macau, Switzerland, and Pyongyang, the document said.
In 1994, five Zokwang officials were arrested as part of a probe into alleged trafficking of fake US$100 bills in Macau. But no charges were laid and the investigation was apparently dropped.
A year later, reports said Chinese police in Macau had arrested an official of a North Korean trading company for attempting to import North Korean opium.
A chance to expand relations between the two regions emerged with the opening of Macau International Airport in November 1995. The following year, an English-speaking representative of the North Korean flag carrier Air Koryo called a lawyer saying they wanted to open a branch in the city. "Three North Koreans came to my office," the lawyer said. "Dark blue suits, white shirts, the flag of the country in the lapel…dark skin, you know, sunburned skin, fit men. I noted their requests and we discussed the details, the necessary documents and so on."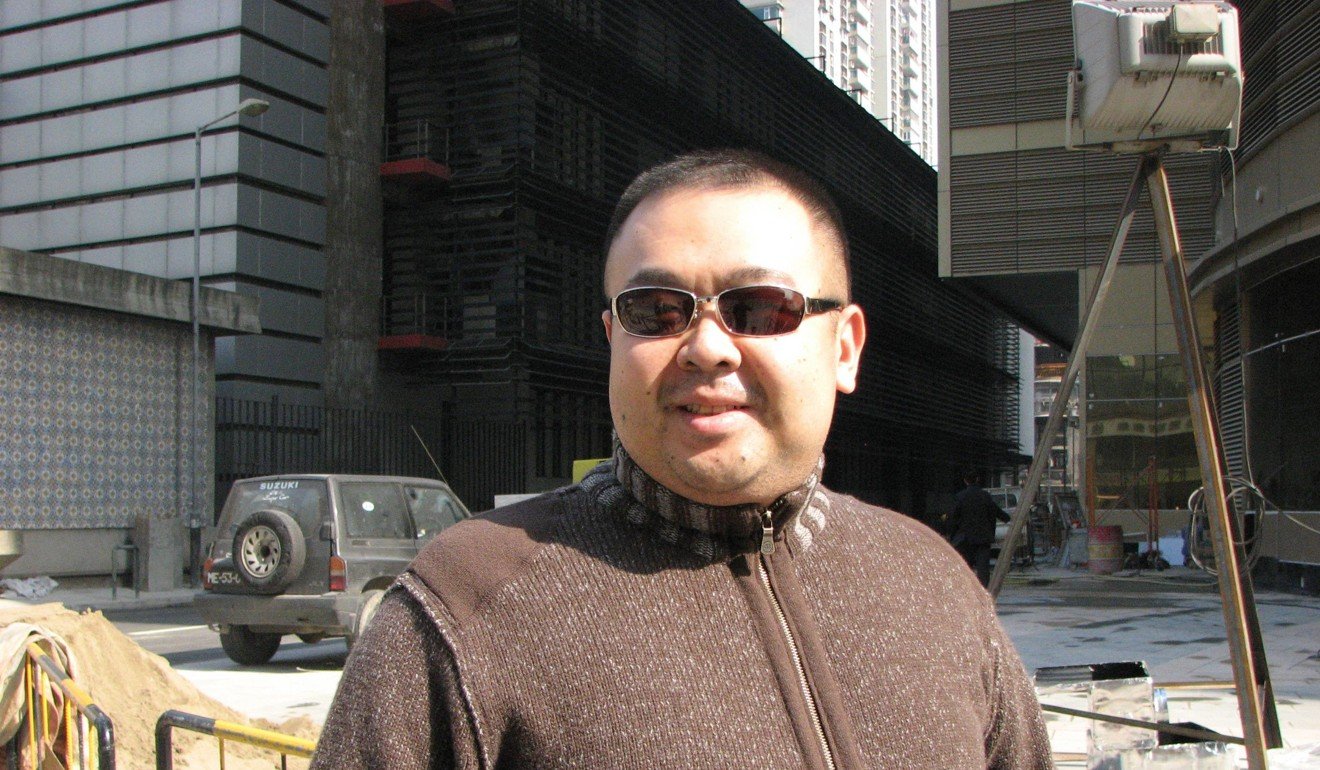 Although money was not a problem, the talk did not end as expected.
"One of them told me that I had to do a report to be sent to Pyongyang. I said I wouldn't do it. That was not my job. I did not work for the regime. He stood up, pointing a finger at me and shouting 'You do the report!' I told them to find another lawyer," he recalled.
Even so, a flight between Pyongyang and Bangkok, with a stopover in Macau, was eventually launched in September 1996. The frequency of the air connection was irregular, varying between weekly and monthly trips.
"There were basically no passengers. In the return to Pyongyang, they would put cargo: cigars, whisky, brandy and [basic hygiene products]," a source said.
Such flights were apparently not used only to feed the luxury tastes of the North Korean elite. Sources said North Korea also used them to run drug-trafficking and gun-smuggling rackets through the Portuguese enclave.
"Apparently the North Korean flights on the way to Thailand were used for drug-trafficking, like heroin and amphetamines. Everything served for the regime to obtain cash," said a source.
Another source based in the city said he met Air Koryo staff who had previously been based in Angola and who spoke Portuguese. He said some suspected weapons were being smuggled between the North and the African country using the flight that went through Macau.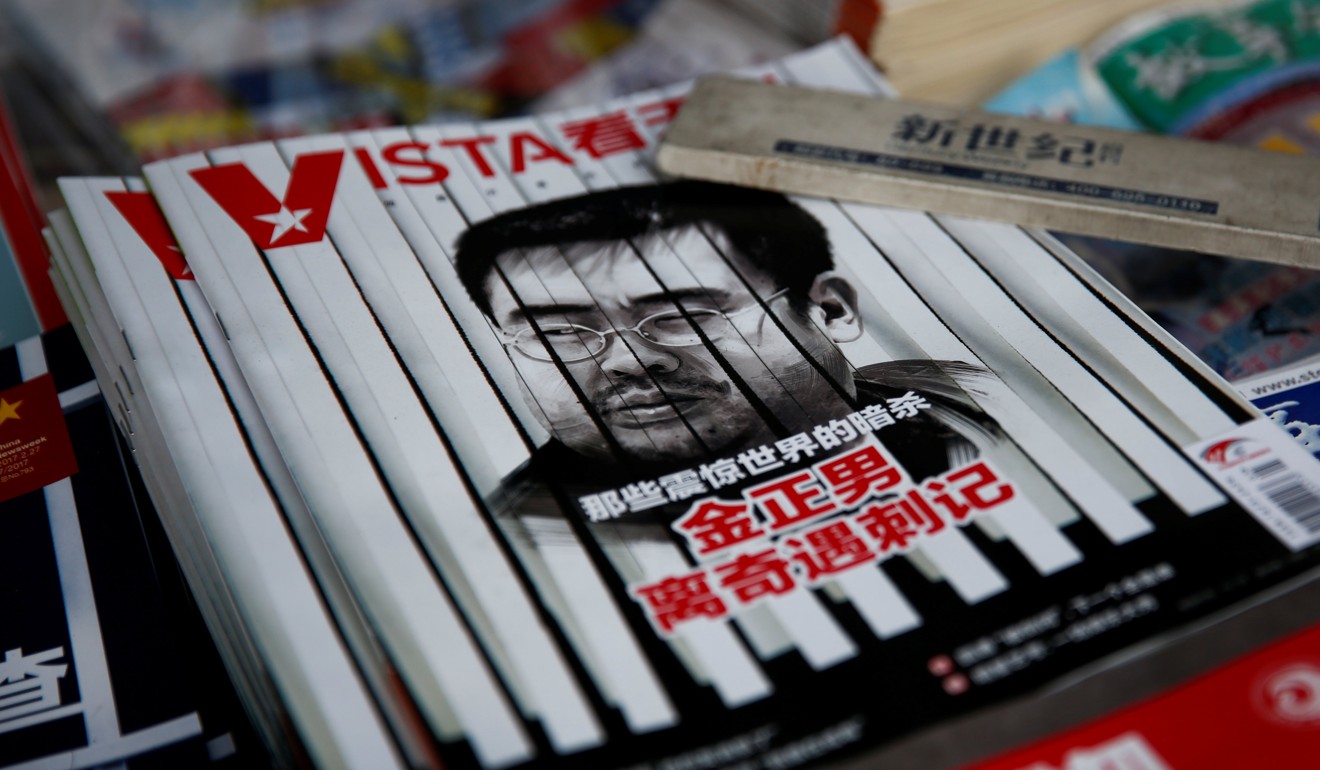 Some sources said the Portuguese authorities had a hard time controlling the extent of North Korean activities in the city. "I doubt that there were means to monitor those who were coming from North Korea at a time when the authorities were unable even to control the triads," a lawyer said, referring to the late 1990s, when triad battles sparked unprecedented levels of violence in the city.
Several news reports – denied by the regime – describe drug trading involving North Korea, Macau and also Hong Kong.
In 1996, a story on a cache of heavy weapons found in Hong Kong on its way from North Korea to the Middle East made the front page of the South China Morning Post.
Despite an increasing number of reports shining a light on North Korea's illegal activities, Portugal's handover of Macau back to China in 1999 appears to have bolstered the community.
"Our nation has more friendly relations with China. Compared with the previous Portuguese government, it is easier for us to stay here, do business and apply for documents," the vice-general managing director of Zokwang, Han Myong-chol, told the Post in 2000.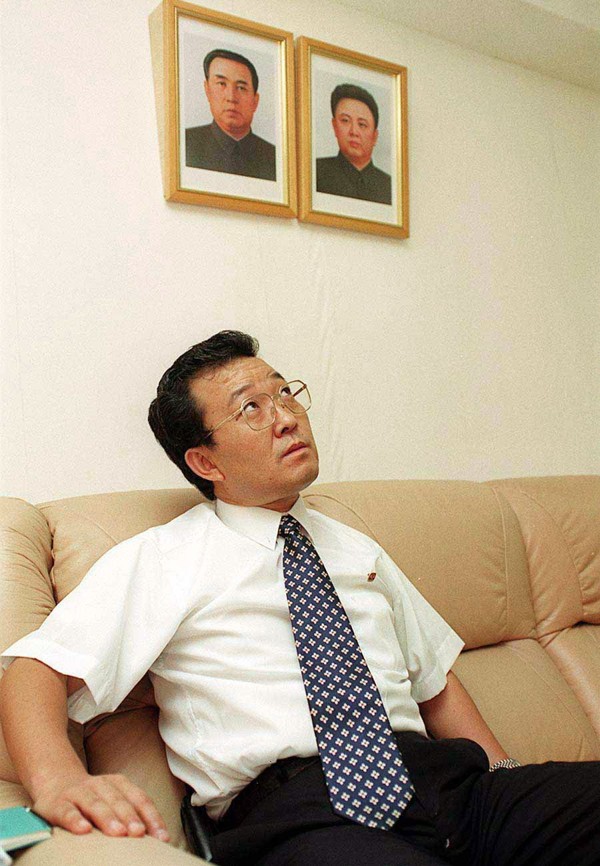 The businessman said the Portuguese authorities had given them "some trouble", referring to the counterfeiting allegations that led to the arrest of North Korean officials.
Six years after the transfer of power, a major scandal hit Macau's North Korean community.
In September 2005, the US Department of the Treasury described local bank Delta Asia as a "primary money laundering concern". Stuart Levey, the department's under secretary for terrorism and financial intelligence, said at the time: "[Delta Asia] has been a willing pawn for the North Korean government to engage in corrupt financial activities through Macau."
But the turning point for the community had perhaps come earlier – in January 2002, when America's then-president, George W. Bush, coined the term "axis of evil" to refer to Iran, Iraq and North Korea and accused them of sponsoring terrorism and seeking weapons of mass destruction. According to an observer, "the presence of American intelligence in Macau grew stronger after the handover, particularly after North Korea was named as part of the axis of evil".
A government source said this shift had coincided with the liberalisation of the gaming industry. In 2004, Sands, the first gaming investment project developed by an American company in Asia, opened its doors in Macau. "There were a lot of interests at stake and, of course, the Americans wanted to protect their investment," the same source noted.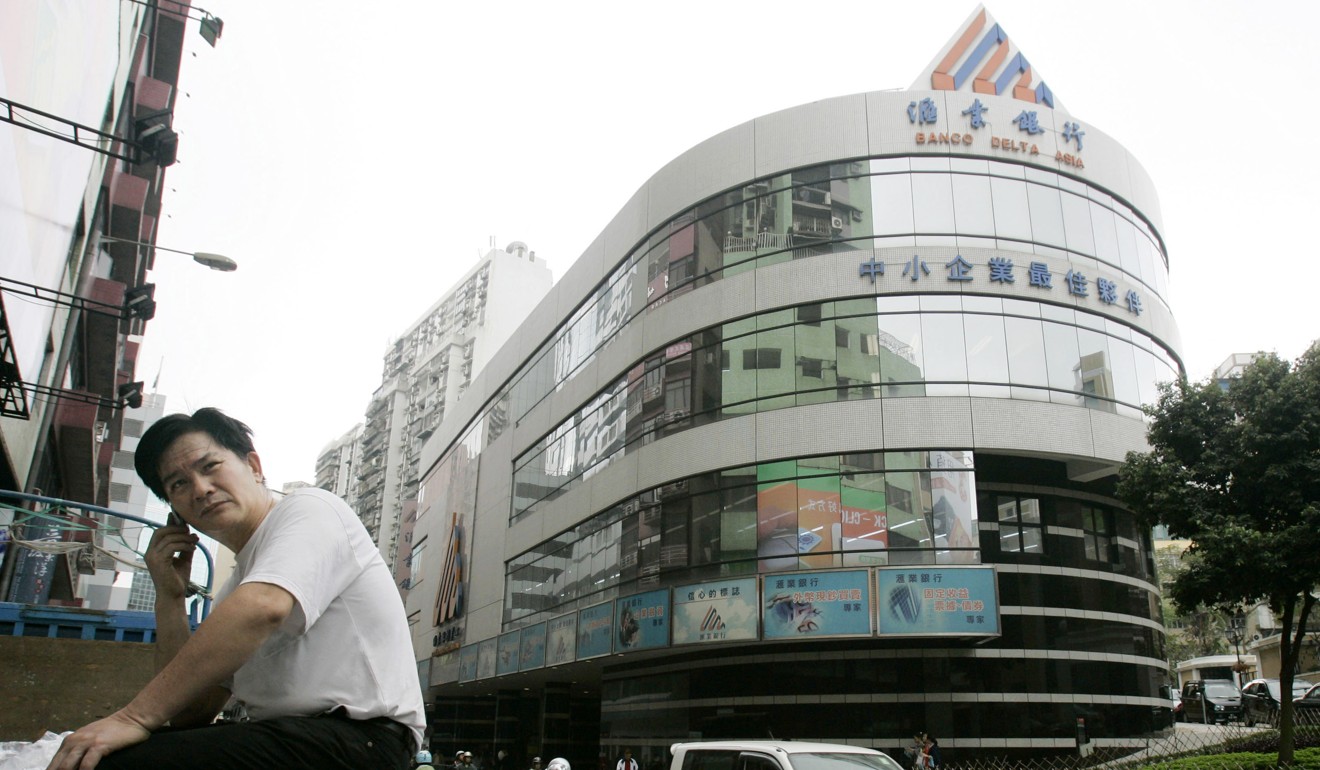 Even before the release of the US report targeting the Delta Asia bank, local authorities had warned the bank's chairman Stanley Au to cancel certain accounts, another source said. "As the North Korean authorities had no access to the international markets, the bank played a sort of intermediary role. There was no law prohibiting that as such, but of course that was something that bothered the US," he said.
There were two other banks in Macau, including the Bank of China, which had North Korean accounts. "But Delta Asia was the one more involved and it was also the weakest link. China resolved the problem of the two other banks," the same source said.
The bank managed to survive but it remains under sanctions preventing it from international transactions. However, a source said the sanctions were likely to be suspended by the new American administration.
The scandal prompted extra efforts against money laundering and the financing of terrorism. An anti-money laundering law came into force in March 2006 – one year after Zokwang, which had centralised most of the North Korean activity in Macau, was dissolved and two years after flights between Pyongyang and Macau were stopped.
An observer said the community in Macau dwindled as the American presence increased. It "moved from Macau to Zhuhai due to security reasons, but also because the economic conditions were more reasonable on the other side of the border, as rents started to increase in Macau".
Kim Jong-nam, who had a first wife and a son living in Beijing, arrived in the former Portuguese enclave in the early 2000s, before the relocation of the community had gathered force. The man who had been seen by some as the preferred heir to Kim Jong-il and his second wife Lee Hye-Kyong raised two children in Macau: a son, Kim Han-sol, 21, and daughter, Kim Sol-hui, 18.
WATCH: The refugee life of a North Korean defector in Hong Kong
Kim's intentions of introducing reforms to North Korea, and his attempt to enter Japan using a fake passport to visit its Disney theme park in May 2001, may have undermined his chances of leading the country. In the succession battle, Kim Jong-nam, well travelled and educated in Switzerland and Russia, was seen as the heir who could build ties with China.
In North Korea, there was "a loosely pro-China faction centred on Kim Jong-nam, who was known to have well-established ties in China, that counted on Kim Jong-nam's leadership as a way to integrate Chinese economic guidance and cooperation to strengthen North Korea," an analyst for US intelligence company Stratfor wrote in 2011, in an email released by Wikileaks.
But Kim's half-brother, Kim Jong-un, was declared the country's leader after his father's death in December 2011. Kim Jong-nam remained in Macau, under the protection of the Chinese authorities.
His assassination in Malaysia sparked a diplomatic row between Malaysia and North Korea. After a long stand-off, Malaysia agreed to hand over the body on March 31, in exchange for the return of nine Malaysians held in Pyongyang.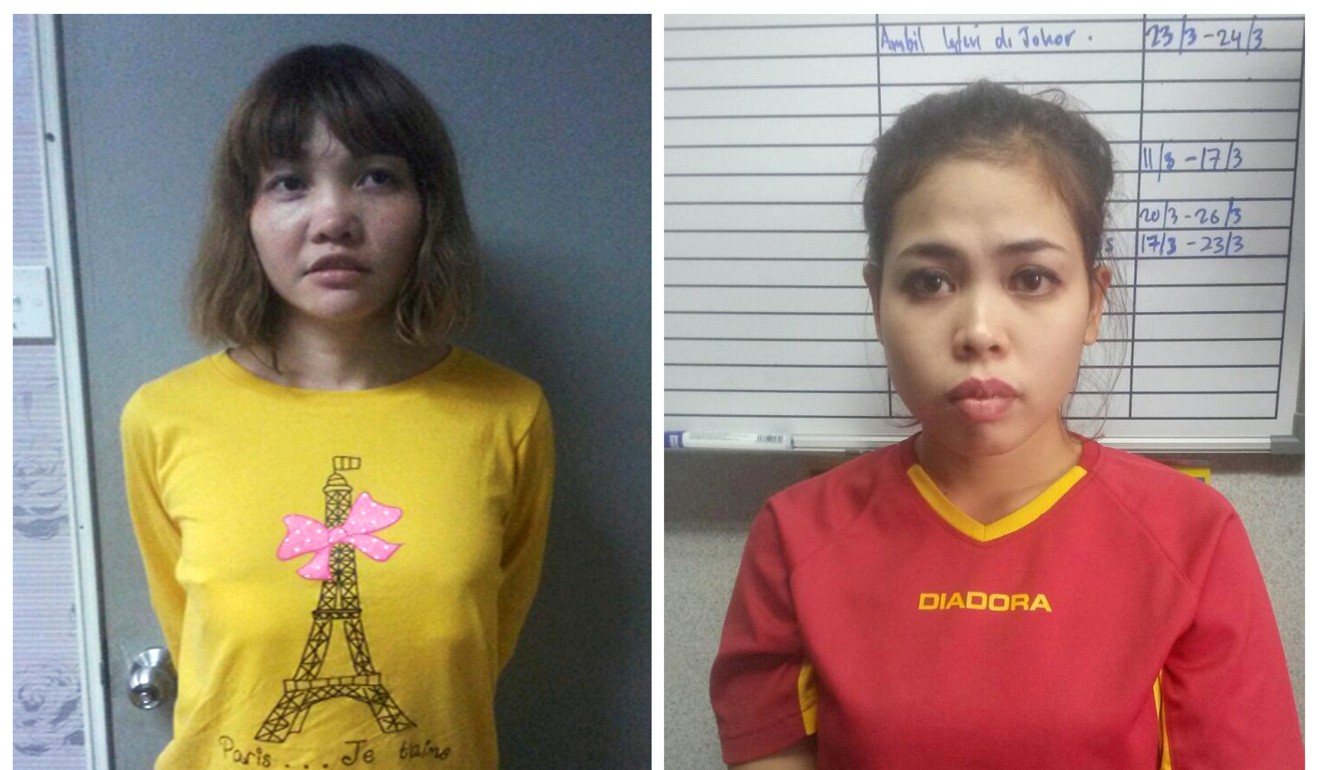 A Vietnamese woman and an Indonesian woman, who claim they thought were taking part in a TV prank show, were accused of murdering Kim. Indonesian suspect Siti Aishah told the court, according to the Japanese newspaper Asahi Shimbun, that a member of the North's Foreign Ministry, Hong Song-hak, told her in late January the TV show would be shot in Macau from February 9 to 19. Shortly before the "filming", Aishah was notified that plans had changed to Kuala Lumpur.
Some believe Kim Jong-nam's role in Macau was as a sort of broker for his family's businesses – at least until 2013 when his uncle Jang Song-thaek was executed by Kim Jong-un. "He was probably a kind of middleman between North Korea and the outside world. That was also the reason why he went to other countries: to do business," commentator Lo said.
An observer said Kim, who would often walk around the city without bodyguards, managed to maintain a comfortable lifestyle because of his family fortune.
But a long-time friend said he was not aware of any connection between him and the men who ran the Zokwang trading company in Macau or other North Koreans in the city. "I never saw Johnny with them," he said, using the English name that Kim was known by among some local friends.
Despite being an easy-going and cheerful man, friends said he was reluctant to comment about his country or the nature of his businesses, mostly investments and consultancy.
His tolerance and differing political views from his half-brother were reflected in several ways, such as the support he gave to South Korean citizens in Macau in dealing with legal matters around businesses licences and residency terms, sources said.
Such values seem to have been conveyed to his son. "I've always dreamt that one day I will go back and make things better, make it easier for the people there," said Kim Han-sol in an interview with Finnish broadcaster YLE in 2012.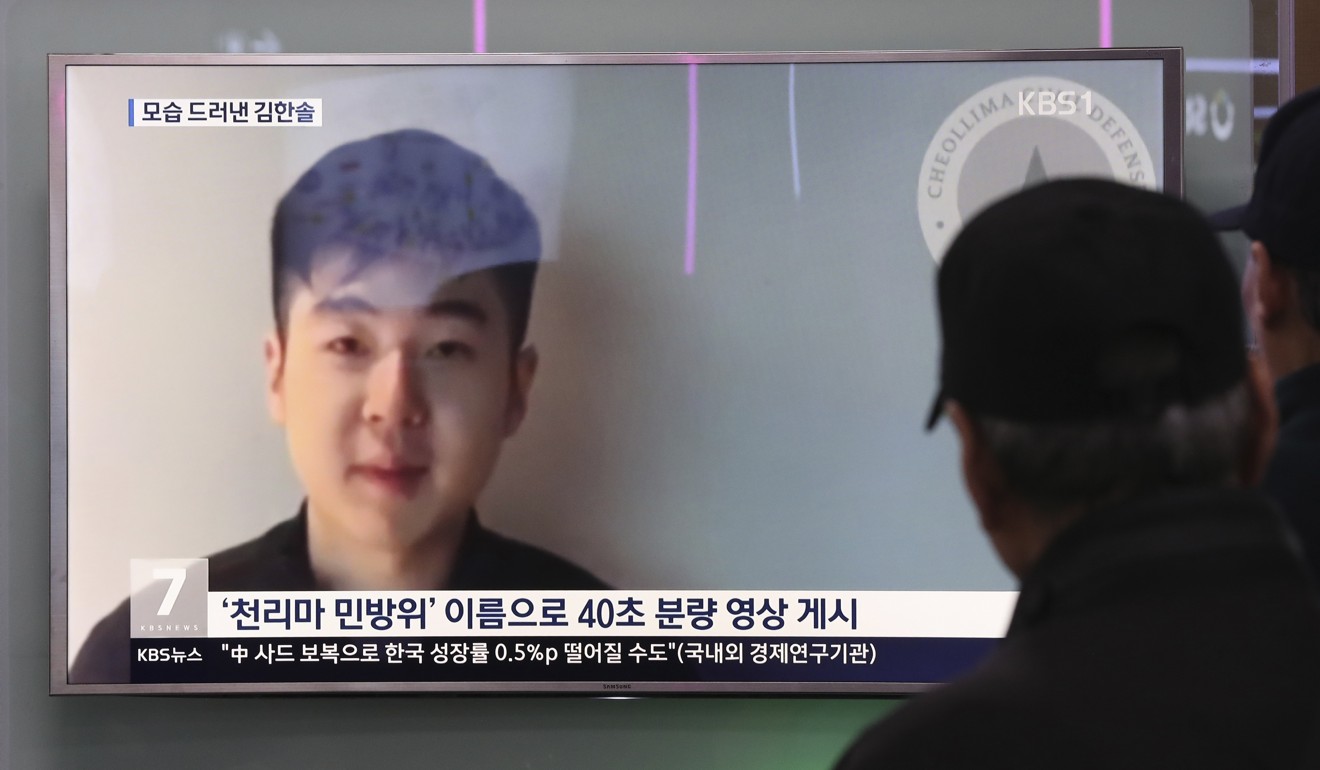 Han-sol, who shared his father's dreams of working towards peace and the unification of the two Koreas, could be perceived as a rival figurehead because of his bloodline, which might pose a threat to his security. Like his father, some see him as a possible leader to be called on by Beijing if the regime in Pyongyang collapses.
According to sources, Han-sol, who studied in Macau, Bosnia and Paris, was looking for a job in the former Portuguese enclave before the killing. His sister attends an international school in Macau, but has not been seen in classes since her father's death.
Although the family had once been able to lead a normal life, their future is now more blurred than ever. Friends of the family in Macau said they lost contact with them a few days after the killing in Malaysia.
On March 7, a man claiming to be Han-sol appeared in a 40-second video saying he was at a safe location with his mother and sister. The video was posted on the YouTube channel of Cheollima Civil Defence.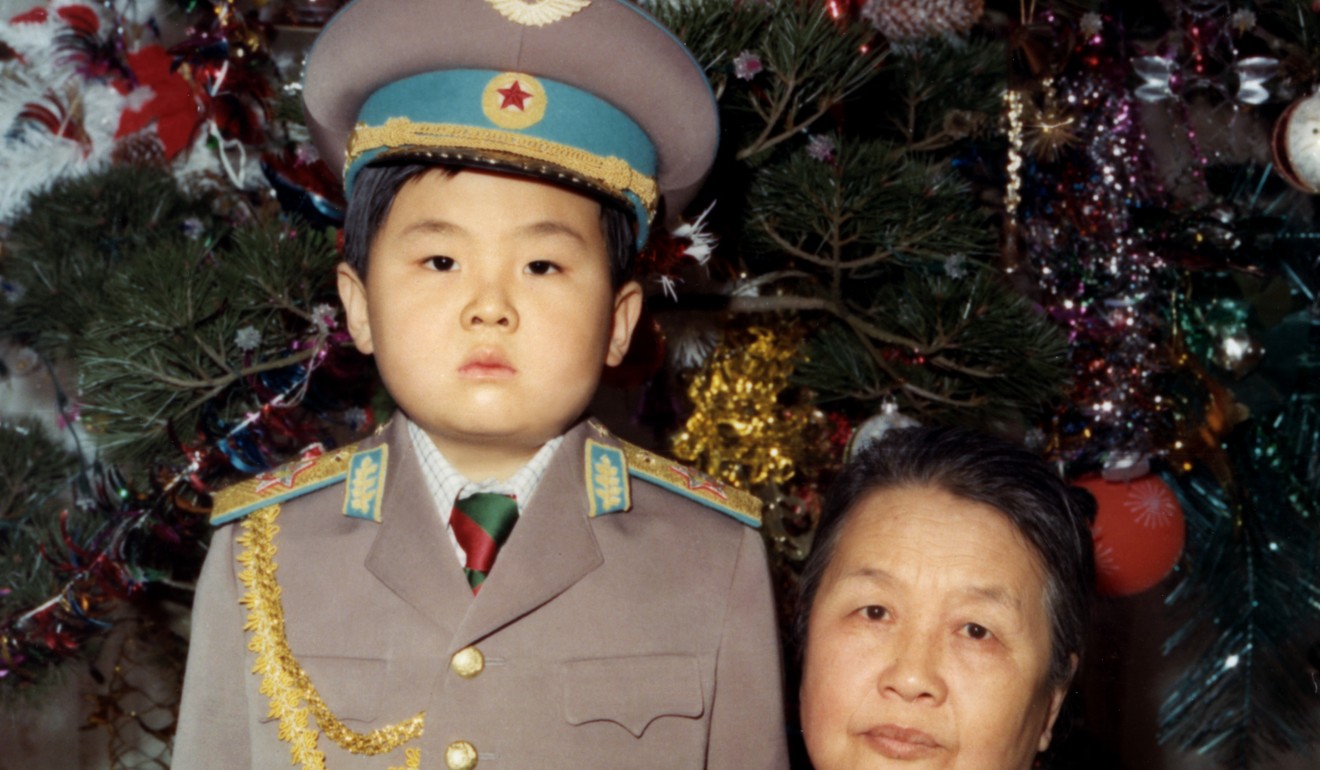 The group, which claims to help North Korean defectors, expressed gratitude to the Netherlands, China, the US and a "fourth government to remain unnamed" for providing assistance in protecting the three.
"The latest information I have is that they [went] to mainland China and that they are under central government protection. But it's hard to be sure. Other people talk about the United States," said a friend of Kim, who spoke with Han-sol shortly after his father's death.
Macau may have provided a safe haven for the regime and its activities for decades, and many believe the killing took place in Malaysia rather than Macau as a sign of respect to China. But some doubt the city can protect Kim Jong-nam's family, as relations between China and North Korea are becoming increasingly murky.
"After the assassination in Malaysia, I think that Macau is the second place where North Korea officials can kill whoever they want to. North Korean spies might conduct operations there," Steve Chung Lok-wai, an expert in Korean affairs at the Chinese University, said.
"It's very dangerous to stay there now. It would probably be safer for them to seek asylum in the West." ■