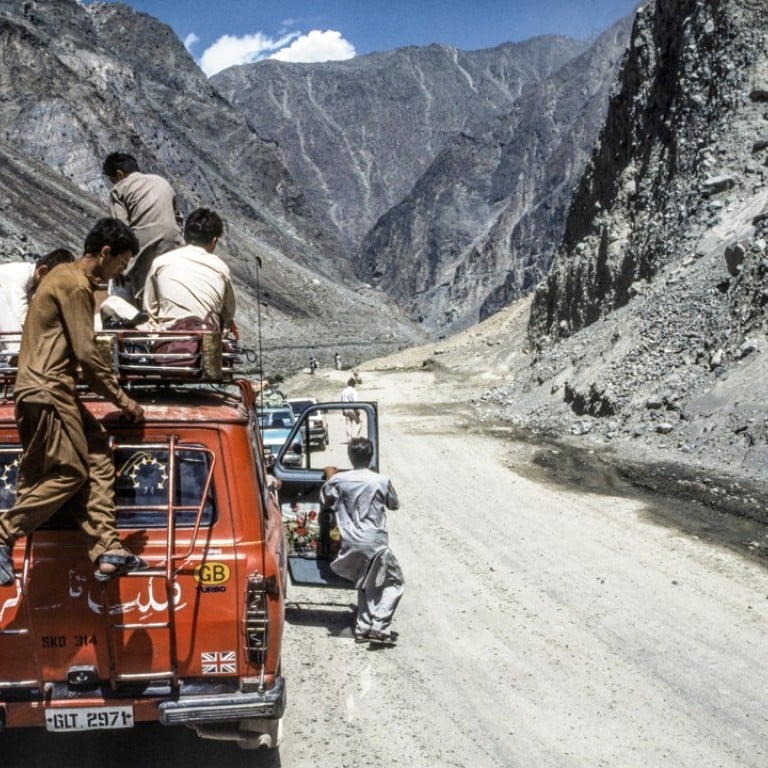 Highway to sell: How $55b trade corridor rekindled China-Pakistan love affair
A US$55 billion programme to link the routes of China's Belt and Road plan through Pakistan has revived a relationship that began with the Karakorum Highway – even if critics blame it for mischief in Kashmir
A young Chinese Muslim named Adam crosses one of the world's highest borders into Gilgit-Baltistan, a mountainous region that forms the sole land bridge between China and Pakistan. He was just a baby when his father perished, along with hundreds of other Chinese construction workers, while carving the strategic Karakorum Highway into treacherous mountain slopes in the 1960s and 70s.
Adam's father paid the ultimate price to lay the foundations for the present-day China-Pakistan Economic Corridor (CPEC), a US$55 billion infrastructure programme to link the overland and maritime routes of President Xi Jinping's ( 習近平 ) "Belt and Road Initiative" – Beijing's plan to recreate the ancient Silk Road trade route. His sacrifice helped to extend China's connectivity to the markets of the Middle East, Africa and Europe, and break its dependence on sea lanes in the contested waters off its Pacific coastline.
But that means little to Adam, who grew up without ever having known his father. Seeking emotional closure, he sets out on a quest for answers in the foreign land that claimed his father's life, equipped only with a mobile translation app to overcome his inability to speak English and Urdu.
His chances are slim, at best, but fate introduces Adam to a group of Pakistani tourists in the Hunza Valley, the picturesque first stepping stone along the corridor, and a platonic romance blossoms between Adam and Resham, a pretty doctor from Karachi.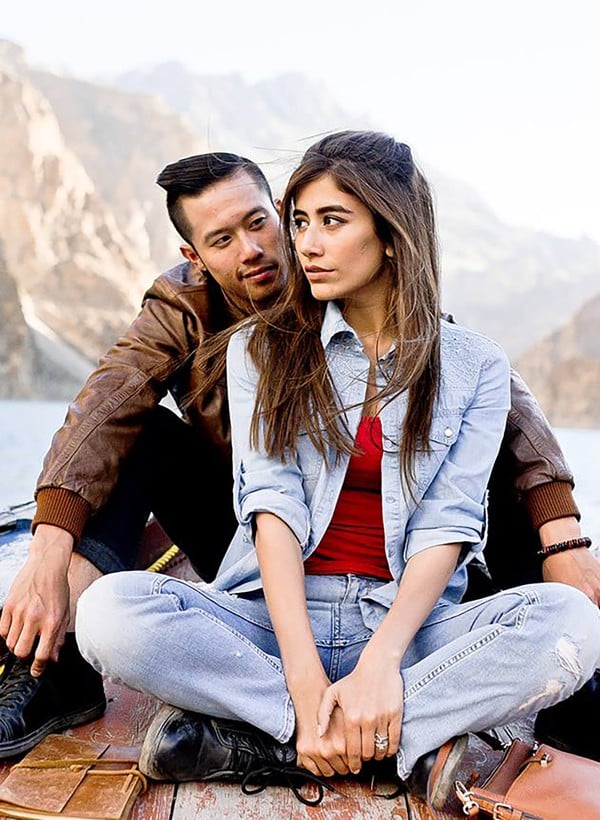 Unfortunately for Adam, wistful glances and a temperamental translation app are not enough to develop a sustainable relationship – but that hasn't stopped such scenes from being a hit with the Pakistani audiences who have watched them unfold on cinema screens as a subplot of the feature film Chalay Thay Saath (They Walked Together), released on April 21.
"The [Pakistani] audience is now mature enough to accept a Chinese hero – after all, we are all fans of Jackie Chan," said Pakistani critic Omair Alavi. Alavi pointed out a similar storyline featured in a television play aired by Pakistan's state broadcaster after the 1978 completion of the Karakorum Highway. The only difference is that Adam, portrayed by Chinese Canadian actor Kent S. Leung, is a Muslim.
WATCH: Chalay Thay Saath official trailer
Coming ahead of the Belt and Road Summit in Beijing, the cross-cultural romantic twist of the film and the timing of its release might not be a coincidence. On Sunday and Monday, state leaders from 29 countries are to attend the summit, which will discuss Beijing's trade and infrastructure plan to link the economies of Eurasia into a China-centred trading network by resurrecting ancient trade routes such as the old Silk Road.
"With films, the bottom line is bolstered by funding from international development agencies and the [Pakistani] armed forces – so here it is entirely plausible that the storyline is abetted by the official narrative," said columnist Fasi Zaka.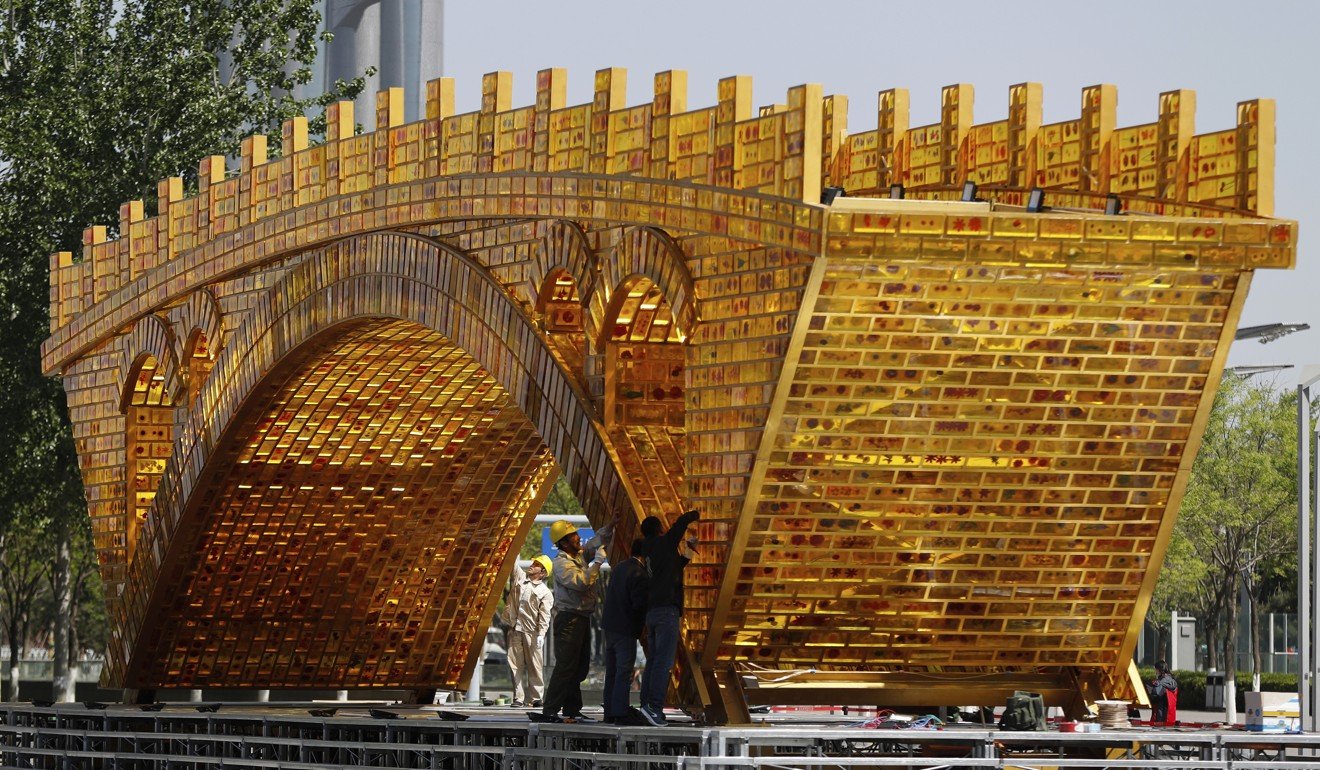 Chinese characters have also begun to appear in Pakistani television advertisements, where commercial objectives do not mesh with statecraft. An ongoing campaign features a Chinese housewife who complains of loneliness to her husband, one of thousands to have arrived in Pakistan to work on CPEC projects. He encourages her to befriend their neighbours in a middle class suburb of Lahore, but she's unsure how to reach out to them: "They don't even eat the same food!"
WATCH: China's Belt and Road Initiative
She finds a solution in rice, a common staple of the Chinese and Pakistani diets. With the help of Youtube cooking videos and a packet of pre-mixed biryani spices made by Shan Foods, she arrives on a neighbour's doorstep with a dish of rice that is consumed with squeals of delight by half-a-dozen middle-aged women.
The emergence of Chinese characters in the Pakistani media is an important aspect of the deepening ties between the two countries beyond the political and economic imperatives of CPEC.
"A lot of people have Chinese neighbours now. It's a good spur for people to get to know them. Pakistanis have a lot of goodwill for China, but most of it is expressed as happiness derived from a transactional relationship – the people of both countries don't really know each other," said Zaka. "If large numbers of Chinese are to live in Pakistan, people-to-people familiarity needs to increase before cultural tensions do."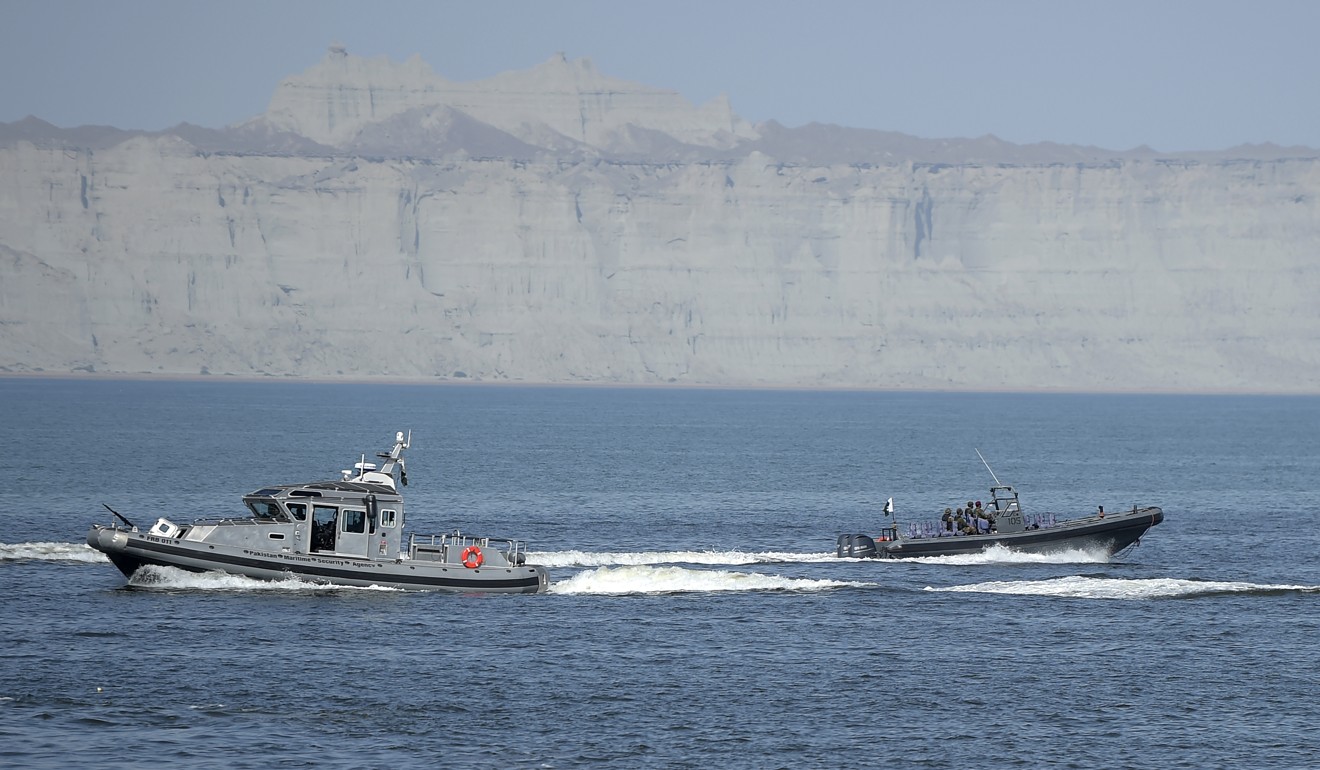 Since it was formally inaugurated in the latter half of 2015, the CPEC project has been the target of Pakistani critics who have drawn parallels with Britain's East India Company that colonised India in the 18th and 19th centuries.
Akram Zaki, a former secretary general of Pakistan's ministry of foreign affairs, said such accusations were "part of a well organised campaign against CPEC".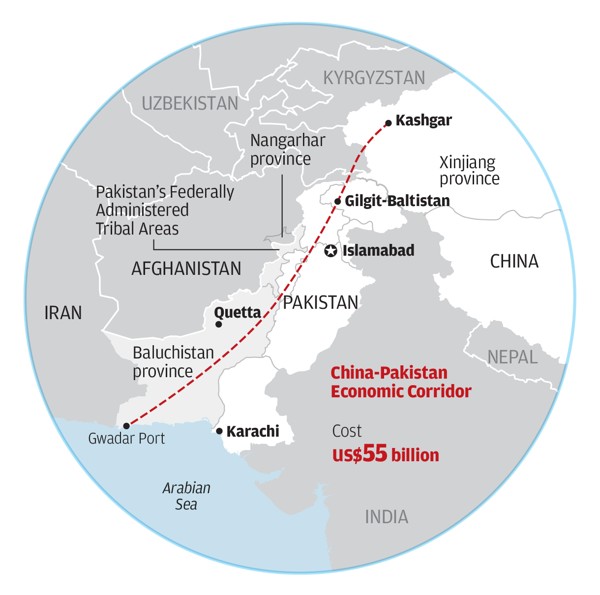 "This is nonsense!" said Zaki, who oversaw transfers of military technology as Pakistan's ambassador to China from 1987-1991.
To a large extent, suspicions about the CPEC have revolved around the attempts of opposition political parties seeking to undermine Prime Minister Nawaz Sharif. He has staked his reputation – and the outcome of Pakistan's next general election early next year – on using CPEC power generation projects to end the country's crippling electricity shortages.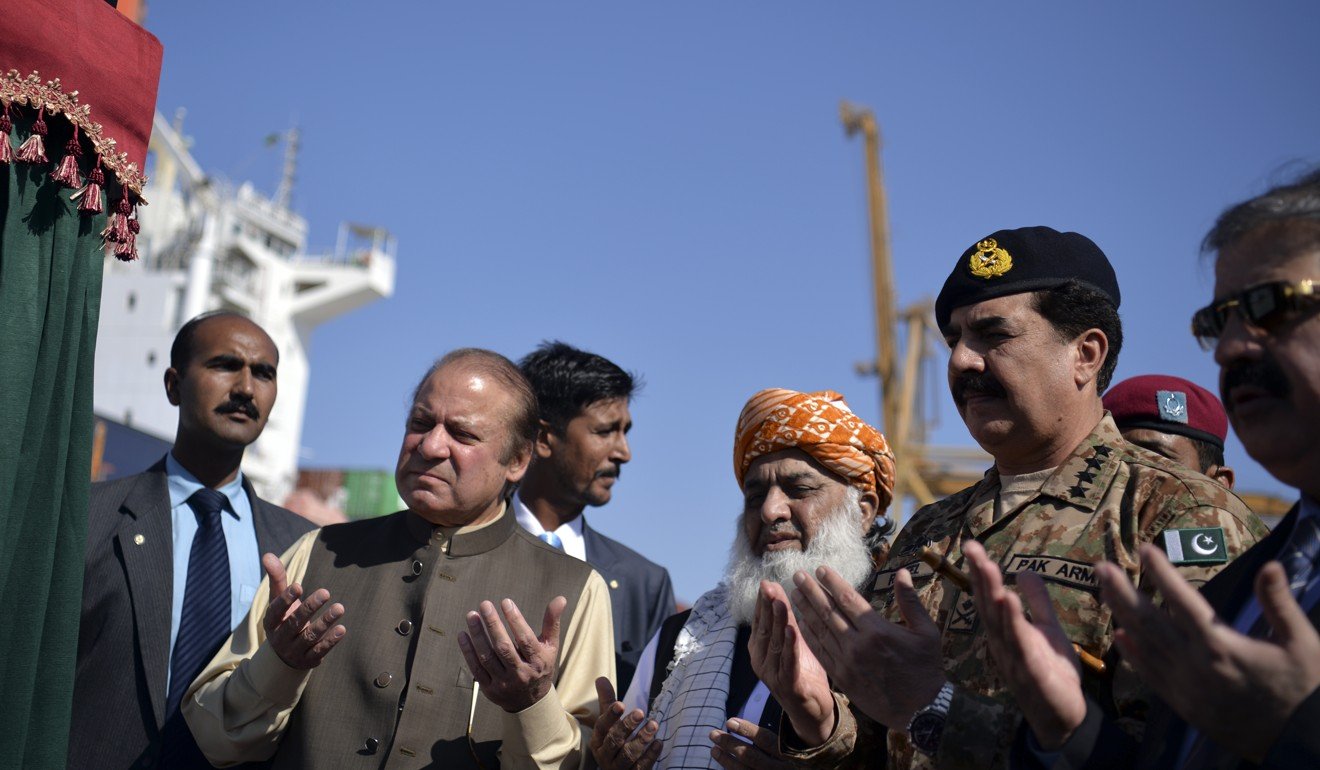 Most Pakistani political opposition was silenced in December, when Beijing agreed to include projects proposed by opposition-controlled provincial governments, boosting the scale of CPEC to US$55 billion from the original US$46 billion.
However, sceptics remain and continue to claim the project is a new form of imperialism – a charge Lijian Zhao, deputy chief of mission at the Chinese embassy in Islamabad, has denied in sometimes angry and often sarcastic posts on Twitter, a platform he would not have had access to in China.
In April, ultra-nationalist Pakistani commentator Zaid Hamid posted a "red flag" warning to the Pakistani army and its premier security service, the Inter-Services Intelligence agency, that the controversial private security firm previously known as Black Water was attempting to infiltrate Pakistan through the CPEC.
The Chinese diplomat tweeted a tongue-in-cheek response, claiming to have double-checked with his colleagues in the ministries of public security and foreign affairs. "Seems [to be] daydreams ... Nothing to worry [about]," he said.
Pakistani media reports have also suggested that China is behind a Pakistani government proposal floated in 2015 to annex Gilgit-Baltistan, the larger part of disputed Kashmir state it administers.
India controls most of the rest, while China rules a portion ceded to it by Pakistan under a 1963 border agreement, which provides for a review in the event of a negotiated settlement to the broader Kashmir dispute.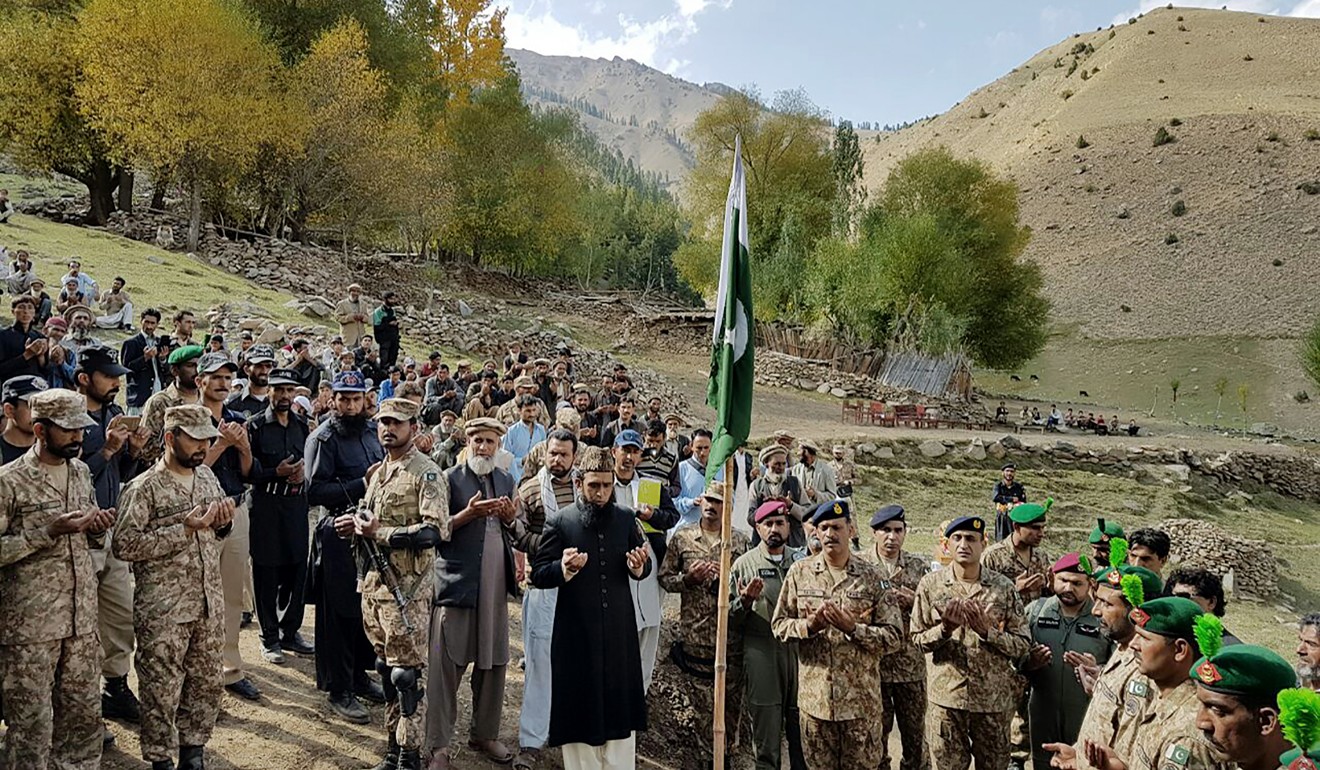 "I feel this is China's initiative, because it feels an anti-China-Pakistan axis wants to disrupt the territorial link between the two countries," said political analyst Javed Siddique.
China has repeatedly said CPEC projects in the territory are apolitical and will have no bearing on the Kashmir dispute. It has invited India to join the project, something New Delhi has said would be possible only if CPEC projects in Gilgit-Baltistan are scrapped.
"The CPEC is for promoting economic cooperation and connectivity. It has no connections to, or impact on, sovereignty issues," Luo Zhaohui, China's ambassador to India, said in a recent address to the United Services Institute, a think tank in New Delhi.
Zaki believes the proposed changes to the territory's status are being driven by the Pakistani military, which dominates the country's foreign and defence policymaking. As Pakistan's chief diplomat in 1991, Zaki said he initiated the proposal to integrate the disputed territory into Pakistan after concluding India and the United States were planning to change its diplomatic status "so as to delink China and Pakistan".
The history of Gilgit-Baltistan is distinct from that of Kashmir, of which it became an administrative part only after being seized by the British in the 19th century. Prior to that, ownership of the territory was contested by Beijing and Tibet.
However, the move was blocked by Kashmiri politicians on either side of the disputed border with India. They are also opposed to the current proposal to change the constitutional status of Gilgit-Baltistan.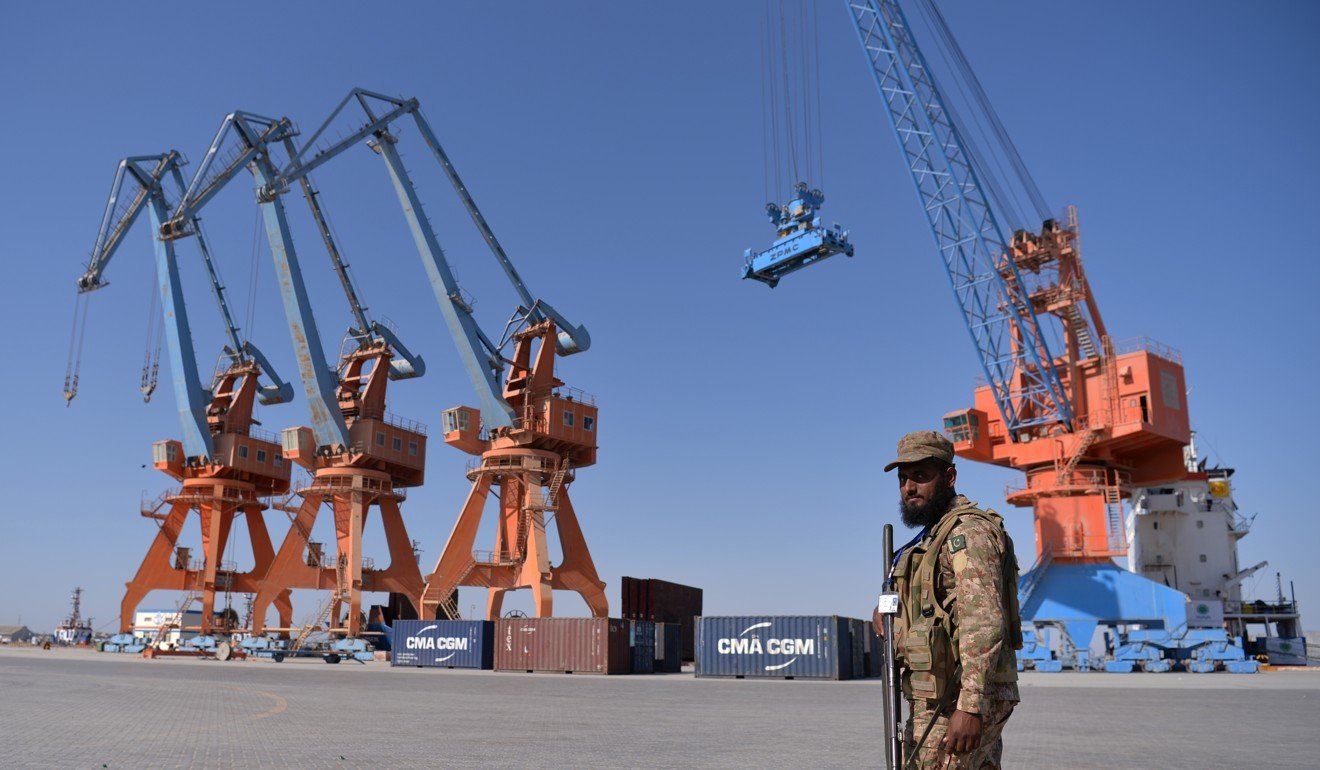 "To ensure that Pakistan-China relations are not negatively impacted, the Pakistani government is ready to take any step, but if it feels its stand on Kashmir could be weakened, it would think long and hard about annexing Gilgit-Baltistan," Siddique said.
The proposal has been widely welcomed in Gilgit-Baltistan, where people have long been frustrated at being bound to the Kashmir dispute and prevented from participating in mainstream Pakistani politics.
"Gilgit-Baltistan gained independence on November 1, 1947, through an indigenous armed struggle, before joining Pakistan voluntarily," said Mohammed Iqbal, Minister of Works in the region's elected government. "Ultimately, it will become a fifth province of Pakistan, but for now, there is a special package under consideration to empower the self-governance order" that granted Gilgit-Baltistan administrative powers similar to those of Pakistani provinces in 2009, he said.
Nawaz Khan Naji, chairman of the separatist Balwaristan National Front and a two-term member of the regional legislative assembly formed in 2009, has dropped demands for independence and is backing the proposal.
"It is time the injustices meted out to the people of this region come to an end," he said.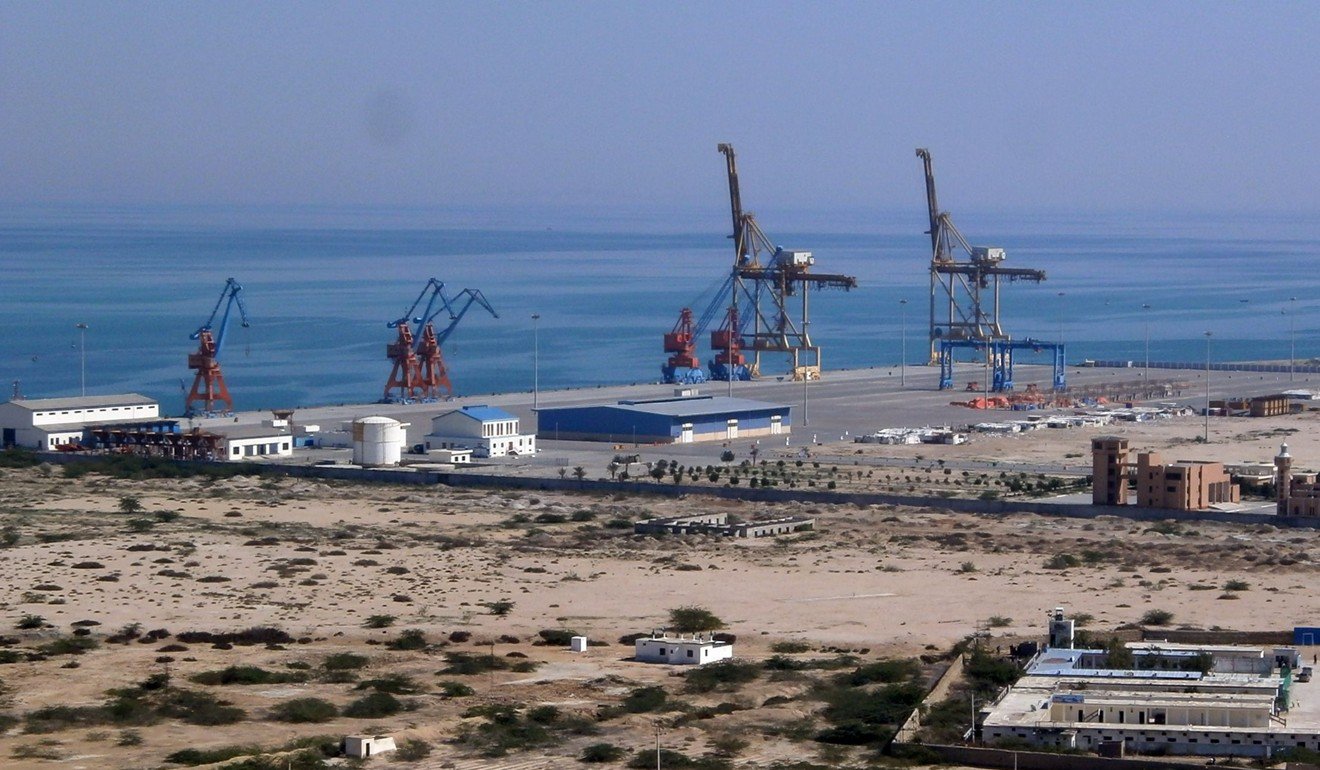 CHALLENGES AHEAD
Even disregarding the conspiracy theories of sceptics, the corridor project – much like that budding romance between Adam and Resham in Chalay Thay Saath – will face significant challenges.
The success of the CPEC may depend less on politics and more on Pakistan's ability to balance the expense of the project against its impact on economic growth – a matter particularly pertinent given Pakistan's weak finances. Amid stagnant exports and falling remittances, surging imports of Chinese machinery for CPEC projects contributed heavily to a 135 per cent jump in Pakistan's current account deficit between July last year and March, according to figures released by the central bank in April.
Financing for CPEC projects provided by Chinese state-owned banks is compounding Pakistan's external debts, which could reach a much higher than projected US$79 billion, or 66.5 per cent of GDP, at the end of the current financial year in June, Moody's rating agency said on May 7. Moody's confirmed its "B3 with stable outlook" rating for Pakistan, but noted that the external debt median for B-rated countries was 52.6 per cent.
"The implementation of the CPEC project has the potential to transform the Pakistani economy by relieving infrastructure bottlenecks, and stimulating both foreign and domestic investment. However, headwinds to further fiscal consolidation and renewed pressure on the external account present downside risks to the rating," Moody's said.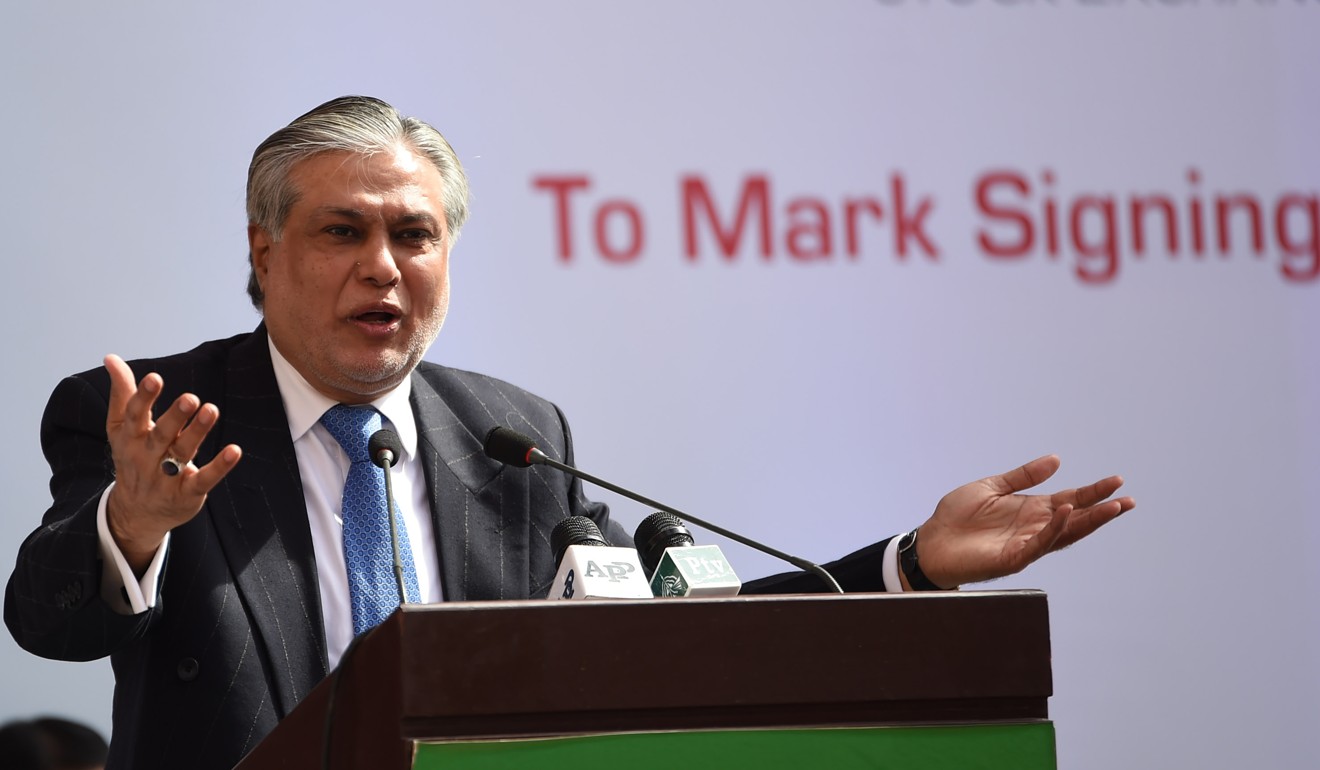 Finance Minister Ishaq Dar has predicted Pakistan's GDP growth will rise to 7 per cent a year by 2019 upon the completion of CPEC "early harvest" power generation and infrastructure projects, from the more than 5 per cent projected for the current financial year. That compares to the World Bank's forecast of 5.2 per cent GDP growth in fiscal year 2016-17, rising to 5.8 per cent in 2018-19.
Independent economic analyst Mohiuddin Aazim said the pressures placed on Pakistan's finances by CPEC debt, imports and the repatriation of profits would be offset by a simultaneous increase in foreign direct investment by Chinese and other foreign companies. "Companies participating in CPEC projects would also spend several billion dollars a year on the procurement of materials and services from Pakistan's domestic market. The foreign exchange inflows financing this procurement would compensate for the increase in Pakistan's import bill and enable it to cover profits repatriated by Chinese-owned independent power producers," Aazim said.
But former diplomat Zaki said the CPEC project was "not about numbers".
"CPEC was not born in 2013, when it was formally proposed by Chinese Premier Li Keqiang ( 李克強 ). It was born on April 29, 1964, when Pakistan opened an air corridor with China, ending its international isolation. Soon thereafter, China started about the Karakorum Highway and its completion gave China a land corridor," said Zaki, who is widely considered the architect of the present-day bilateral relationship. "China wants to pass through Pakistan and it does not want to pass through a wilderness. It is pushing Pakistan towards self reliance, away from the dependency syndrome created by other international partners," he said. ■
Shabbir Mir contributed to this report from Gilgit-Baltistan