India has rebuffed Australia's effort to join the trilateral Malabar drills in the Indian Ocean, held with the United States and Japan, two nations Australia shares close ties with.
At a time when Indian-Australian cooperation is growing this has been seen as a slight, and a way to placate China, though some experts suggest otherwise.
Dr David Brewster, who recently wrote a paper on Australia-India ties and is with the National Security College at the Australian National University in Canberra, told This Week in Asia: "India's position on Malabar is not so much to placate China, but it is driven by a view that it is best to take the relationship with Australia one step at a time."
There will be the AUSINDEX naval drills this month off the coast of Perth and the "new cooperative relationships [are] quietly being built between the armies and air forces," he said.
However, he said, the Indian foreign ministry did not wish China to get the impression it was building an anti-China coalition.
The move by India was welcomed by China, whose Foreign Ministry spokesperson Hua Chunying said: "I think India is also clear about the consideration behind this behaviour."
The Australian Defence Force was contacted for comment but did not respond.
The Malabar drills go back to 1992 when they were held between the United States and India. They were scrapped in 1998 after India's nuclear tests and resumed in 2002. Japan became a permanent partner in 2015.
China was spooked in 2007 when a Quadrilateral Security Dialogue began; then-Prime Minister Kevin Rudd later pulled Australia out, something analysts cited as another reason for Indian hesitation.
A Quad-plus Dialogue was held last February in New Delhi, but it was regarded as "second-track", meaning no government officials or military. The 'plus' countries were Sri Lanka, Malaysia and Indonesia. A first meeting was held in Canberra, Australia, in 2013.
The Australian Strategic Policy Institute's Andrew Davies said a four nation drill "would show a collective approach to maritime security, and a shared resolve among four major democracies. It would probably be seen in Beijing as an anti-China coalition, which would be true to an extent – the major challenge to the established maritime order is coming from [China]."
Dhruva Jaishankar of Brookings India, who recently contributed to a report on perceptions of the US in the Indo-Pacific published by think tank the Perth USAsia Centre, said: "The question is what would Australia's addition add to the mix beyond political signalling to China.... Many have ascribed India's decision to perceived concerns about China, but given in particular India's public criticism and boycotting of [the Belt and Road Initiative], and relations with the Dalai Lama, that explanation is unconvincing." He did not believe this would affect the growing India-Australia security relationship.
Prime Minister Malcolm Turnbull travelled to India in April, meeting with Prime Minister Narendra Modi. The two discussed security cooperation, part of an Australian plan that would deepen ties with India more generally and work to uphold the rule of law. "The strategic interests of our two nations are clearly converging," he said during his visit. "Cooperation on regional stability sits squarely in the interests of both our nations."
In January Japanese Prime Minister Shinzo Abe met with Turnbull in Sydney where the two signed a defence pact based around logistics cooperation, the Japan-Australia acquisition and cross-servicing agreement which would supply ammunition to the Australian Defence Force. They also suggested an agreement by the year's end that would enable more cooperation on joint and training exercises, part of Abe's 'proactive pacifism'.
Davies said the US would welcome Australian involvement if India did, as would Japan, albeit more cautiously.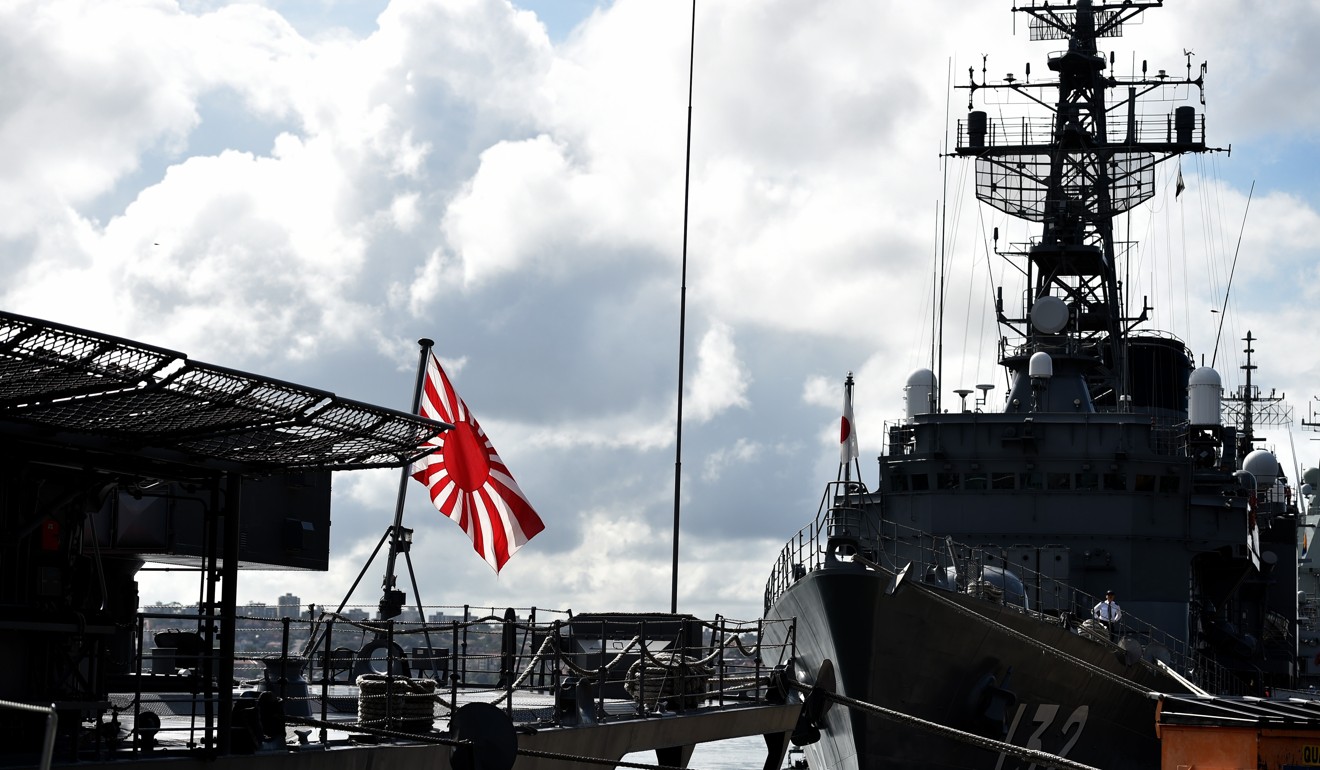 Australia has the longest stretch of Indian Ocean coastline in the world, but it is an area that has rarely been on the top of the minds of policy-makers thousands of kilometres away in the eastern states. A brief paper put out by the Australia India Institute in May states: "Australia has long neglected the Indian Ocean region and has often effectively outsourced its defence needs and security relationships there to the United States. That approach has probably reduced Australia's influence in the region and reduced its options in shaping the strategic environment."
The paper warns that Australia should not get caught between competing Chinese and Indian interests in the region, but also that, "India will likely seek to maintain what strategic advantages it has over China in the region: including developing its naval and air power in cooperation with partners such as the United States, Australia, Japan and France."
That seems at odds with denying Australia a place in the Malabar drills, but it may also be not a question of why not, but when. Says Brewster, "I have no doubt that Australia will become part of the Malabar exercises, but we need to move at India's pace."
India, for its part, is not afraid to annoy China at other times. India is selling its Akash missiles to Vietnam and training submariners on Russian Kilo-class subs. The two nations elevated ties to a comprehensive strategic partnership last year, with a defence focus on their relations.
Does this mean that Vietnam is of greater importance than Australia? Not exactly given other upcoming exercises in the Indian Ocean, but greater cooperation will likely progress step by step. Australia matters but, as with many of its large power relations, it is dwarfed by its partners' size. "Australia is a second order priority for India, by virtue of its size more than anything else," said Jaishankar.