The meeting between Vietnam's Prime Minister Nguyen Xuan Phuc and Donald Trump was highly anticipated by many Asia watchers. How would the new president get along with the Vietnamese leader? Would there be an off-script moment or blowout? For Vietnam, personality politics mattered less than trade and strategy.
In Asia, personal ties matter to business and government. You may not have to bribe an official to gain cooperation but you may at least have to drink with him.
Yet internationally this matters less. By all reports Phuc and Trump got along, but the two men could not be more different. Just before he headed to Washington for his first trip there as Prime Minister (and as the first Association of Southeast Asian Nations – Asean – leader to visit Washington) Phuc gave a filmed interview to Bloomberg's Haslinda Amin in his office. Vietnamese leaders rarely give sit-down interviews to foreign journalists.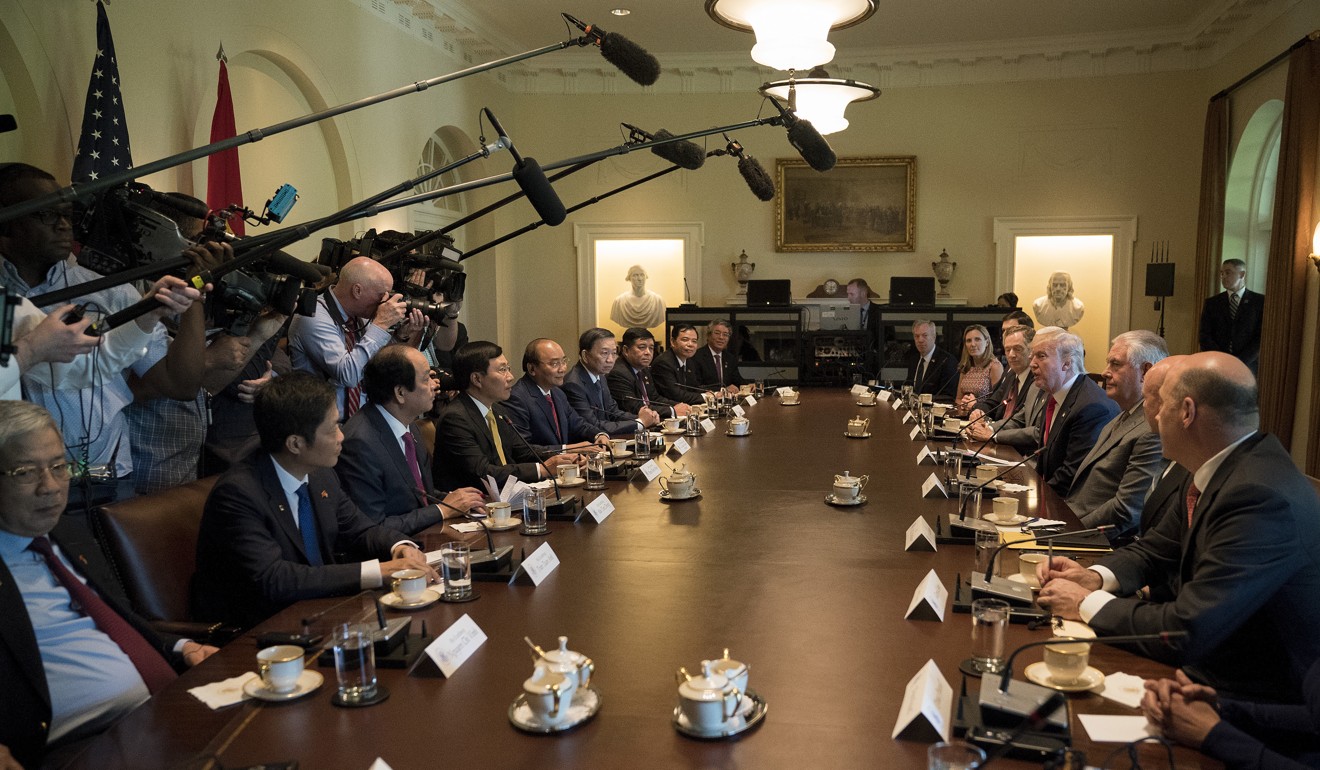 He was careful to state his plans for the visit, which were a series of well thought out talking points to take to the new president to argue for the importance of the US-Vietnam relationship, and its multiple mutually beneficial areas, which even included the US$32 billion trade surplus Vietnam enjoys.
Phuc has the didact's tendency of many Vietnamese leaders, to go into many details. He did not just champion freedom of navigation in the South China Sea but said it was important that "the UN Convention on the Law of the Sea 1982 is observed". The full name, and year. Can anyone imagine Trump doing the same? Given Trump has always believed in good personal ties, what middle ground might the men have found in their 30 minute meeting on Wednesday? It didn't matter in the end: Vietnam bought US$8 billion worth of stuff, including jet engines and agricultural goods, which made the president happy.
Vietnam values having as many international friends as it can, but does not always place great stock in leader-to-leader ties. Partly this is because the nation is run as a troika of general secretary, prime minister and president (the last having the least relative influence and power) and partly because the nation avoids personality politics.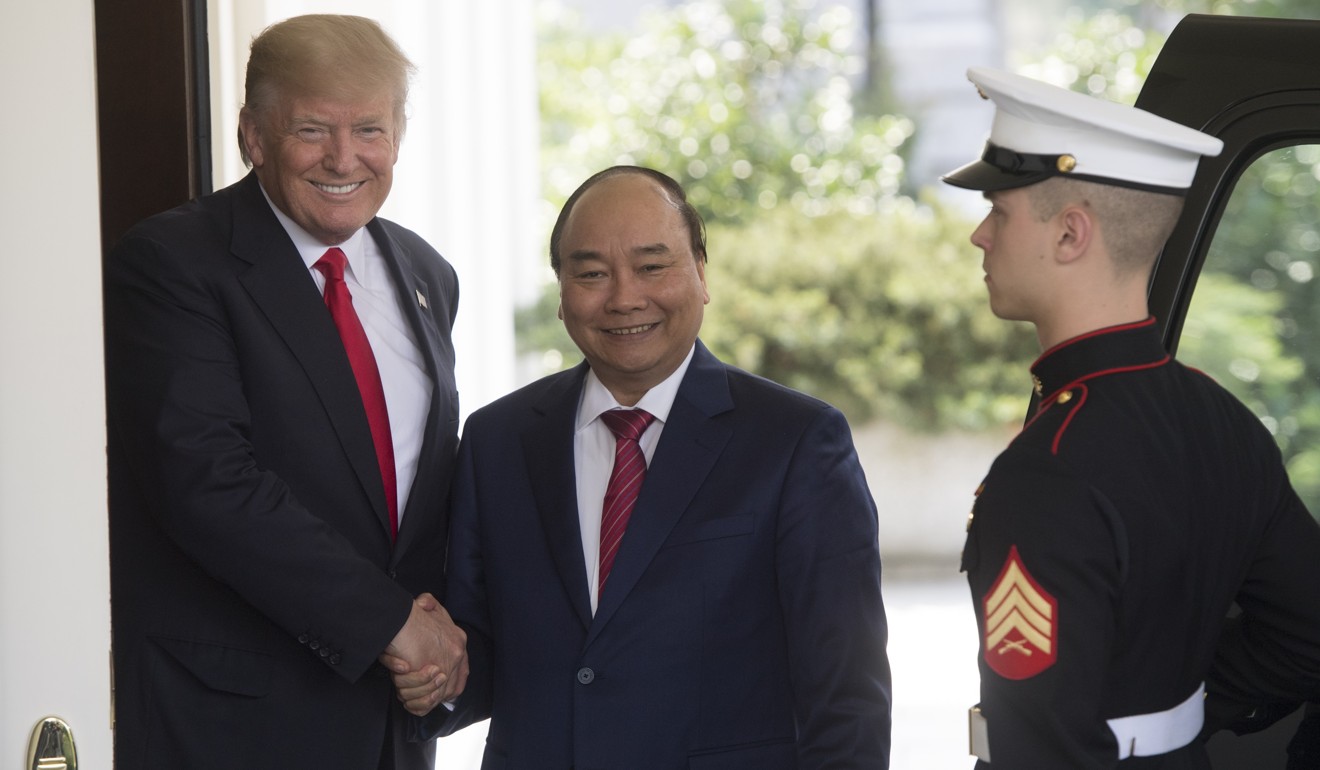 Obama's pivot to Asia mattered to Vietnam, as did his willingness to engage in Asia and Southeast Asia in particular. But Obama the man did not so much. The relevance of General Secretary Nguyen Phu Trong going to the White House mattered for the obvious symbolic and strategic value of a Communist Party General Secretary visiting the White House in an obvious counter to China, but the two men's relationship was not much of a talking point.
Meanwhile, the Philippine President Rodrigo Duterte's florid rhetoric and untimely tactics – like "serving notice" to the United States whilst on his first trip to Vietnam as president – have only served to cause tension. At the time Murray Hiebert, of the Centre for Strategic and International Studies, commented to Reuters that, "Vietnam was quite enthusiastic about its new-found friend in the Philippines under Aquino, but Duterte's constant emotional outbursts against Washington has them a bit concerned."
Similar charisma politics have fallen short in the country, too. Two-term former Prime Minister Nguyen Tan Dung was seen as too much of a one-man show, willing to ride roughshod over legislative bodies to get his way and play personality politics. He lost his bid to become general secretary at the January 2016 national congress thanks to back room jockeying most probably led by General Secretary Nguyen Phu Trong. Dung was a large personality often happy, and confident, on a world stage. As longtime Vietnam analyst David Brown once put it, "in short, [Dung] stood out from a greyish crowd of colleagues... Cast in the underdog role, Trong was, depending on one's point of view, either Mr Clean or Mr Deadly Dull."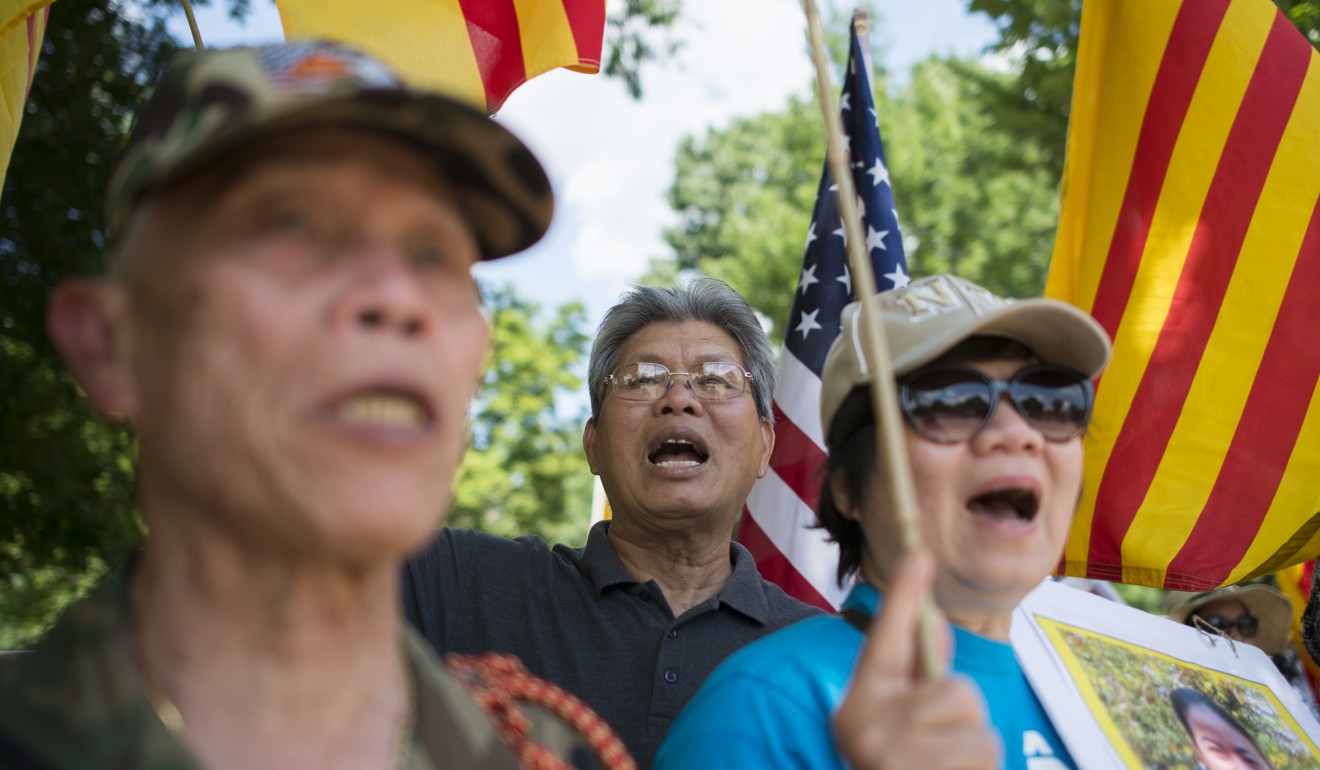 Dung's compadre Dinh La Thanh has now been thrown out of the Politburo on charges related to poor management of SOE PetroVietnam. Thanh, too, was part of a newer breed of showman, telling the press he was planning new laws to force transport officials to catch the bus.
The one caveat to this is the public. Obama got a hero's welcome, with crowds lining the streets. Bill Clinton got the same in 2000. And as long as Trump shows he is a friend to Vietnam and, more importantly, values and respects the nation, he may get an enthusiastic welcome in November when he visits for the Asia-Pacific Economic Cooperation (APEC) meeting. This is a welcome reserved for few others, Xi Jinping, Vladimir Putin or Francois Hollande included, but charismatic Americans are different.
And when Trump does visit, Vietnam's leaders will happily greet him, and again push forward the nation's relations. But few analysts will ever look to the close friendship or personal relationship between any of them and Mr Trump.