The reported murder of two Chinese citizens by Islamic State terrorists in Pakistan on Thursday underscores the complications Beijing faces by massively expanding its economic and diplomatic presence in Southwest Asia.
The two Chinese language teachers were kidnapped on May 24 from the western city of Quetta, the dusty capital of Balochistan province, a fault line of regional geopolitics that Beijing is increasingly becoming involved in as a consequence of its Belt and Road Initiative outreach to the Middle East and Africa through the strategic port of Gwadar.
Navy vessels from the People's Liberation Army have been providing security escorts to Chinese commercial vessels since they began plying services through Gwadar in November and the port will in the future house a detachment of PLA marines, making it China's second overseas military base after Djibouti.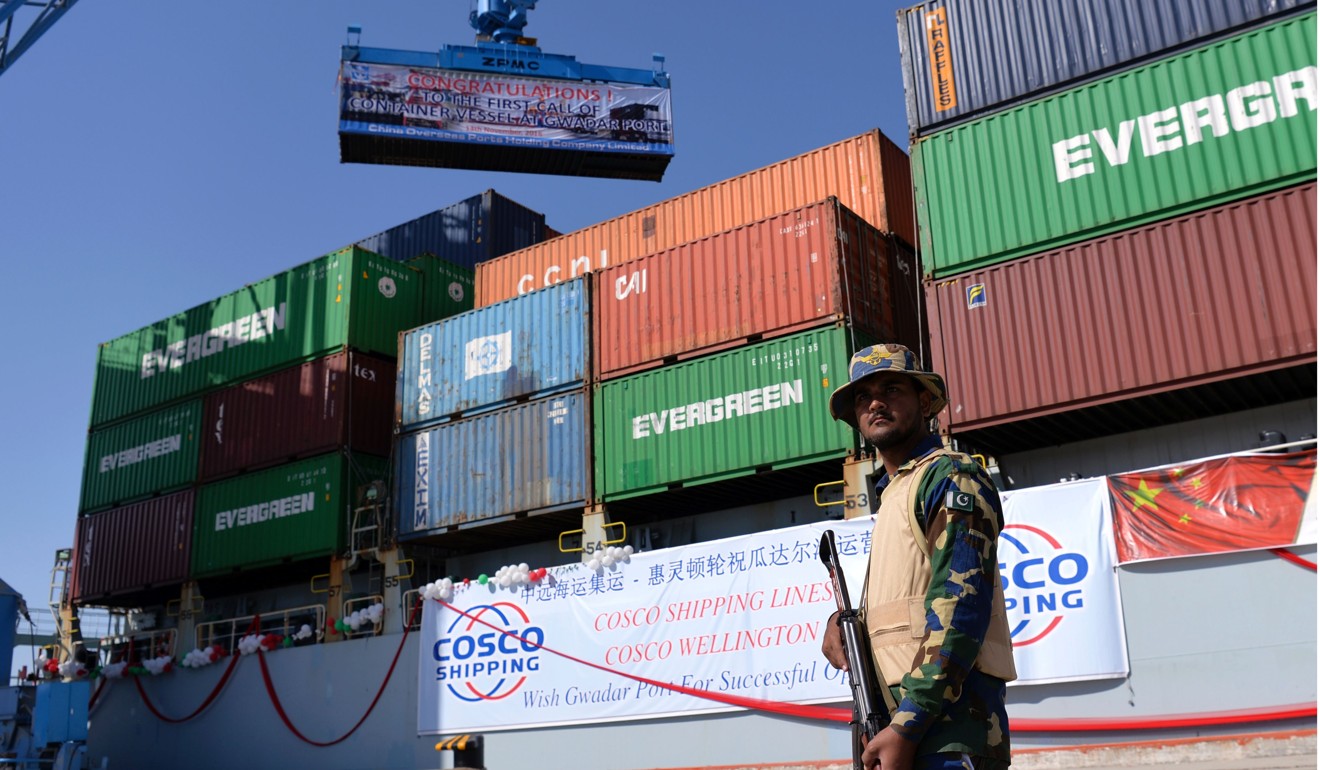 Valued at US$46 billion upon launch in 2015, the China-Pakistan Economic Corridor (CPEC) is now officially worth US$57 billion and is expected to grow further – and with it the threat to a growing number of Chinese nationals in the country.
"The protection afforded to Chinese personnel in Pakistan has been significantly upgraded since a spate of kidnappings and killings that took place a decade ago, and CPEC has taken it up several more notches. But the scale of the project inevitably means there will be other Chinese nationals drawn to take on jobs in the country, who are softer targets," said Andrew Small, author of The China-Pakistan Axis: Asia's New Geopolitics.
The announcement of the hostages' execution by the Islamic State (IS) news agency Amaq came hours after the Pakistani military announced its forces had conducted a three-day assault on a base established by a local IS affiliate in a remote cave system near Mastung, 86km southeast of Quetta.
It acted on intelligence that indicated the Chinese hostages had been held there and the vehicle in which they had been kidnapped was found at the site. The operation failed to recover the Chinese teachers, but "denied the establishment of any direct or indirect infrastructure organised for IS in Balochistan", the Pakistani military's Inter-Services Public Relations directorate said.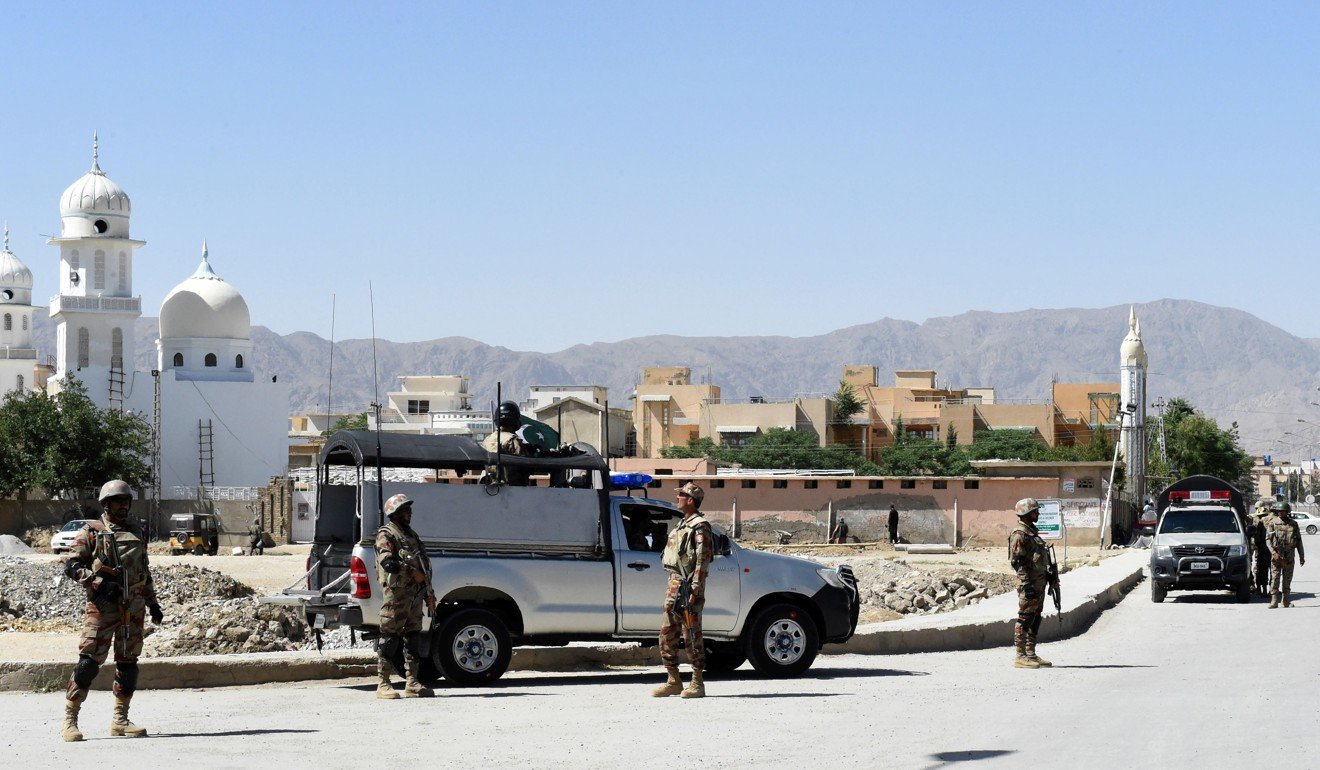 Quetta and other towns of Balochistan along the lengthy border with southern Afghanistan are notorious safe havens for the Afghan Taliban's cabinet-in-exile – a situation allowed by Pakistan's security services in order to undermine its adversaries in the US-backed Afghan government.
This month the Trump administration in the United States is expected to announce an interlinked policy on Afghanistan and Pakistan, in which a prolonged commitment to supporting the National Unity Government in Kabul will be backed by a renewed military campaign to halt the Taliban's significant territorial gains of the last two years.
In that period, the Afghan government lost control of 15 per cent of its national territory and could only claim to control or influence 57 per cent of districts, according to US military estimates provided to Congress.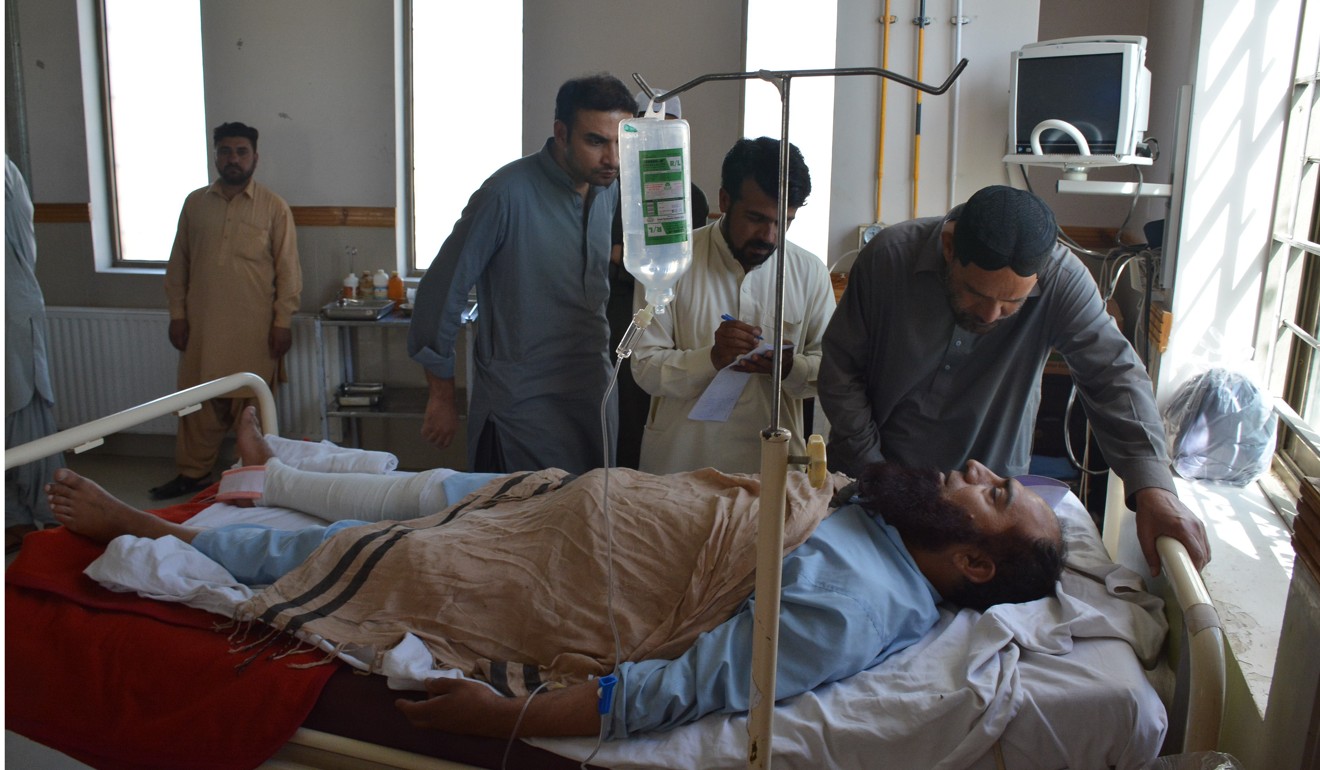 Speaking in Sydney on Monday, both US Secretary of Defence James Mattis and Secretary of State Rex Tillerson said they did not foresee the Taliban becoming part of the democratically elected set-up in Afghanistan. Neither mentioned a peace process involving the Taliban – something that since 2011 has been the cornerstone of a US policy that accepted there is no military solution to the country's 16-year war.
"The bottom line is we're not going to surrender civilisation to people who cannot win at the ballot box," said Mattis.
Pakistan is expected to come under intense US pressure as a consequence of this major US policy change. The imposition of financial sanctions is likely if Islamabad does not act to prevent cross-border attacks into Afghanistan. The White House may also authorise the US military to conduct the "hot pursuit" of Afghan insurgents moving into Pakistani territory from recently reclaimed strongholds in southern Afghanistan, according to respected Pakistani political analyst Nusrat Javeed.
The May 2016 assassination of Taliban chief Mullah Mansoor Akhtar in the first-ever US drone strike in Balochistan also suggests that US military actions could spill into areas of western Pakistan where CPEC infrastructure projects are currently under construction.
The US has no desire to antagonise China, however.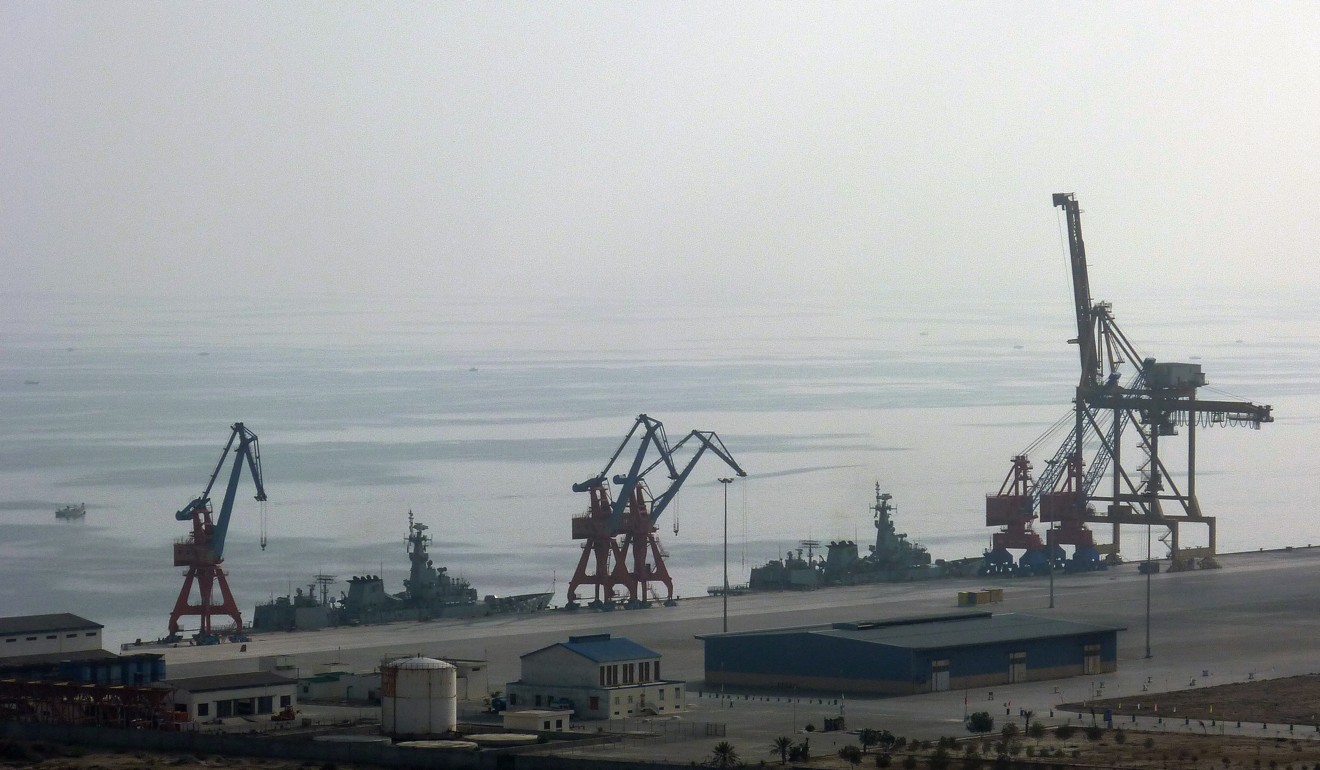 By stepping up its diplomatic efforts in recent years for peace talks between the Afghan government and Taliban, and providing its first military aid package to the Afghan government, Small said China had demonstrated a shared outlook with the US on how best to bring about stability in Afghanistan, and a more cautious, predictable Pakistani approach to its immediate neighbourhood.
Anthony Cordesman, chairman of strategy at the Centre for Strategic and International Studies think tank in Washington, said the US-China relationship in Afghanistan should go further. "The US should reach out to China to make it clear that Chinese cooperation in dealing with Afghanistan and Pakistan can serve both Chinese and US interests," he wrote in a paper published last week.
But Beijing remains careful about "leaning too hard on Pakistan", said Small, senior fellow with the Asian programme of the German Marshall Fund of the US.
"They won't push Pakistan to take steps that cut against what Islamabad perceives to be their own strategic interests, and the Chinese capacity to make tactical judgments on, say, navigating the nuances of different militant groups in Afghanistan is still relatively limited," Small said.
"There will be specific areas where they are willing to push, though, as we saw in their efforts to get talks with the Taliban under way." ■