Silicon Valley's deep-pocketed internet giants have long been the darlings of Western governments, but these days the likes of the "GAFAs" – Google, Apple, Facebook and Amazon – just cannot catch a break with officialdom on either side of the Atlantic. Fresh from battling the United States' new immigration curbs, leading web firms are now facing accusations in Europe of inadvertently abetting terror, and the spectre of Western policymakers enacting the sort of internet regulations that Asian countries from China to Singapore have become infamous for.
After the assault on London last week – Britain's third terror attack in three months – Prime Minister Theresa May slammed internet companies for being partly responsible for providing extremist ideology "the safe space it needs to breed".
May, whose Conservative Party held onto power after a knife-edge general election on Thursday, urged "allied democratic governments to reach international agreements that regulate cyberspace to prevent the spread of extremism and terrorist planning".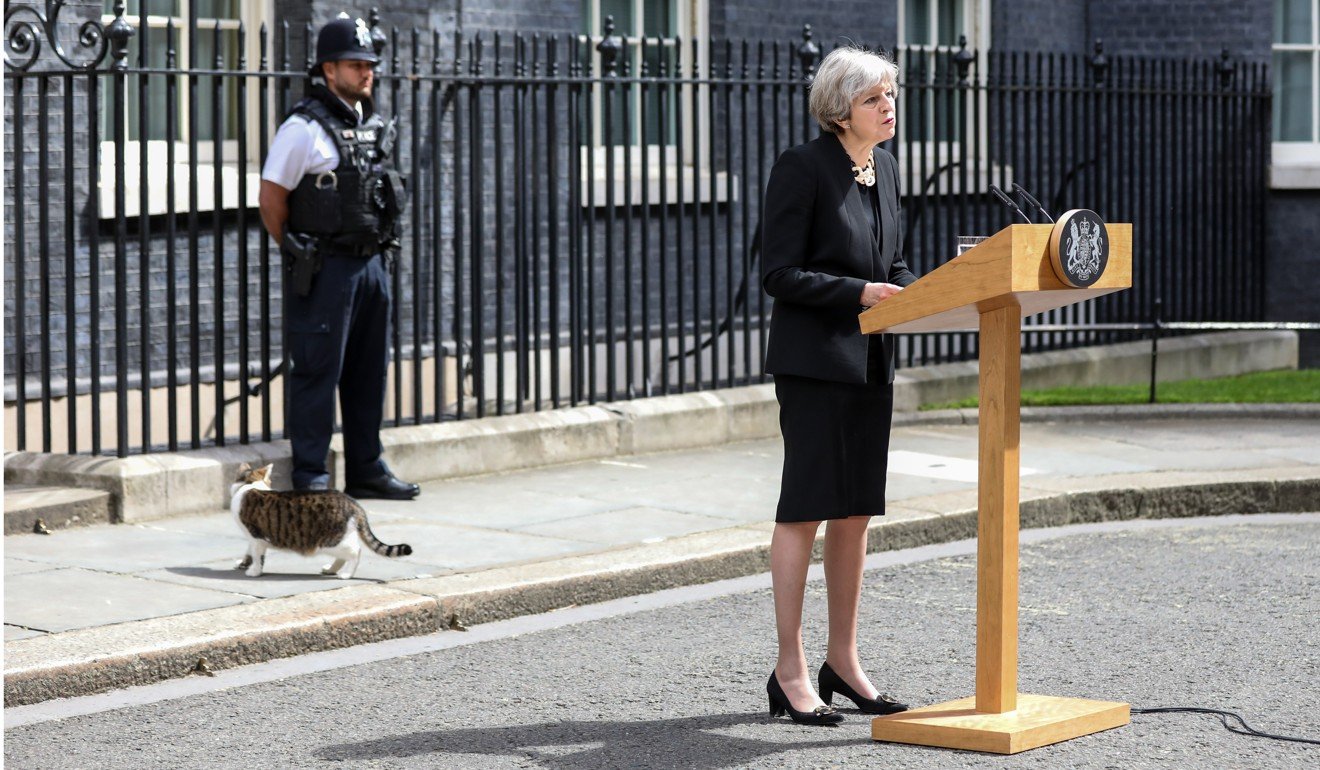 May's comments are the clearest sign yet that Western leaders are on the verge of banding together to ratchet up control over the internet – against the wishes of the tech industry. Web policing has traditionally been frowned upon in the West and is seen as a regressive practice consigned to Asia's less democratic societies – think China's Great Internet Firewall, for example.
In Southeast Asia, countries like Singapore, Malaysia and Thailand have routinely faced criticism for using internet laws to suppress online government critics.
In comparison, Hong Kong has minimal internet controls beyond laws criminalising the distribution of obscenities like child pornography. The city's Security Bureau did not directly respond to This Week in Asia queries on whether it has demanded the take down of extremist content, but said the police requests information and cooperation from organisations including internet platforms "in accordance with relevant laws and established procedures".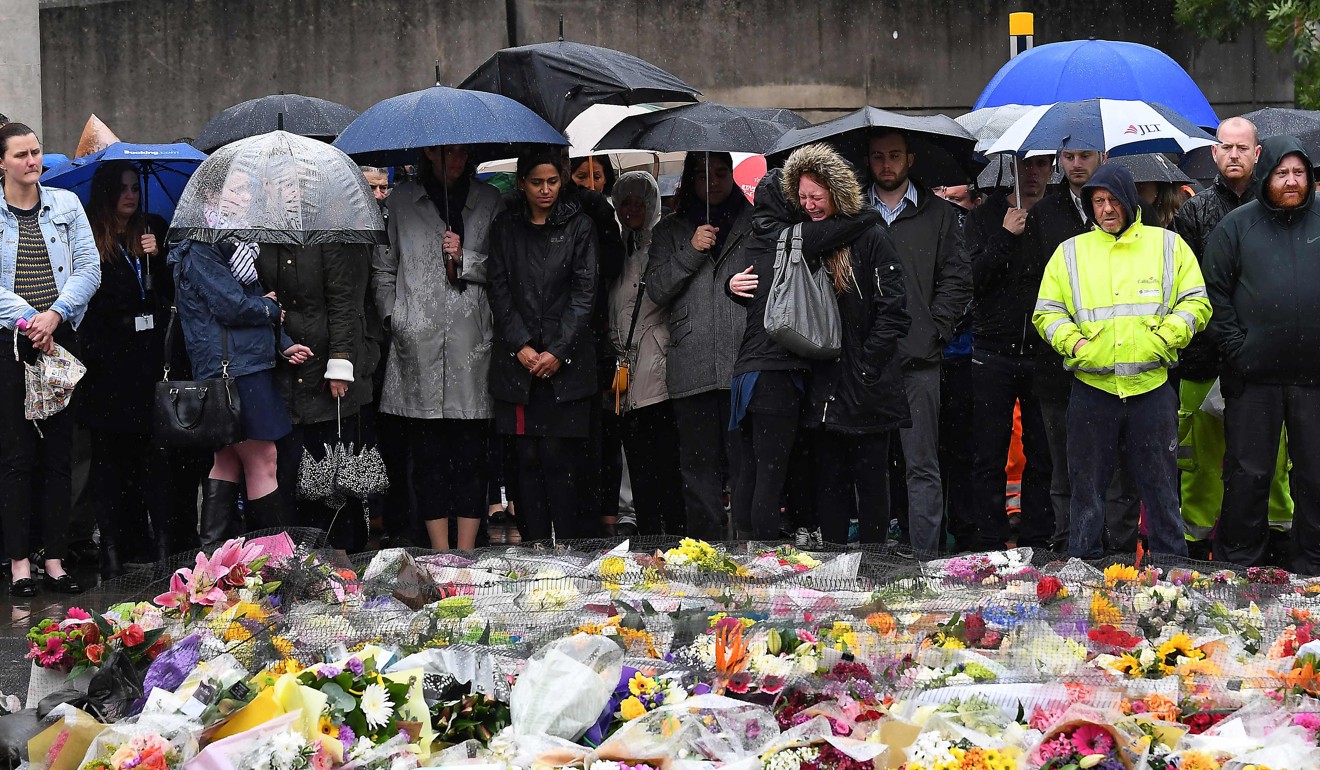 "Whether in the real world or in the cyber world, anyone who commits an unlawful act shall be criminally responsible and brought to justice," the bureau said.
May and her continental counterparts like France's Emmanuel Macron say they are not seeking new laws to browbeat online dissidents. Instead, they want specific powers that will make it compulsory for sites to immediately take down terror-related material when it appears. They also want case-by-case "backdoor" access to smartphone communication such as text messages on apps like WhatsApp.
And it is not only the officials who are blaming the internet for fuelling the jihadis. Valeria Khadija Collina, the Italian mother of one of three men who went on a knife rampage near London Bridge last weekend in Britain's most recent terror attack, said in the aftermath that her son was radicalised partly because "he had the internet and that's where everything comes from".
REGULATION NOT THE CURE
Industry insiders acknowledge the web's influence on the new waves of young, tech-savvy extremists, but say government regulation is not the cure to the problem.
"Fighting terrorism should not translate into fighting internet freedom and security," Andy Yen, the co-founder of the Geneva-based hack-proof email service ProtonMail, told This Week in Asia.
The service, seen as one of the world's most secure email providers, relies on end-to-end encryption technology like many other state-of-the-art web platforms including WhatsApp and Facebook Messenger. This means messages are scrambled while in transmission rendering them unreadable to eavesdropping government agencies. Even the service providers have no means of accessing the information.
British officials have complained that this makes counterterrorism efforts harder.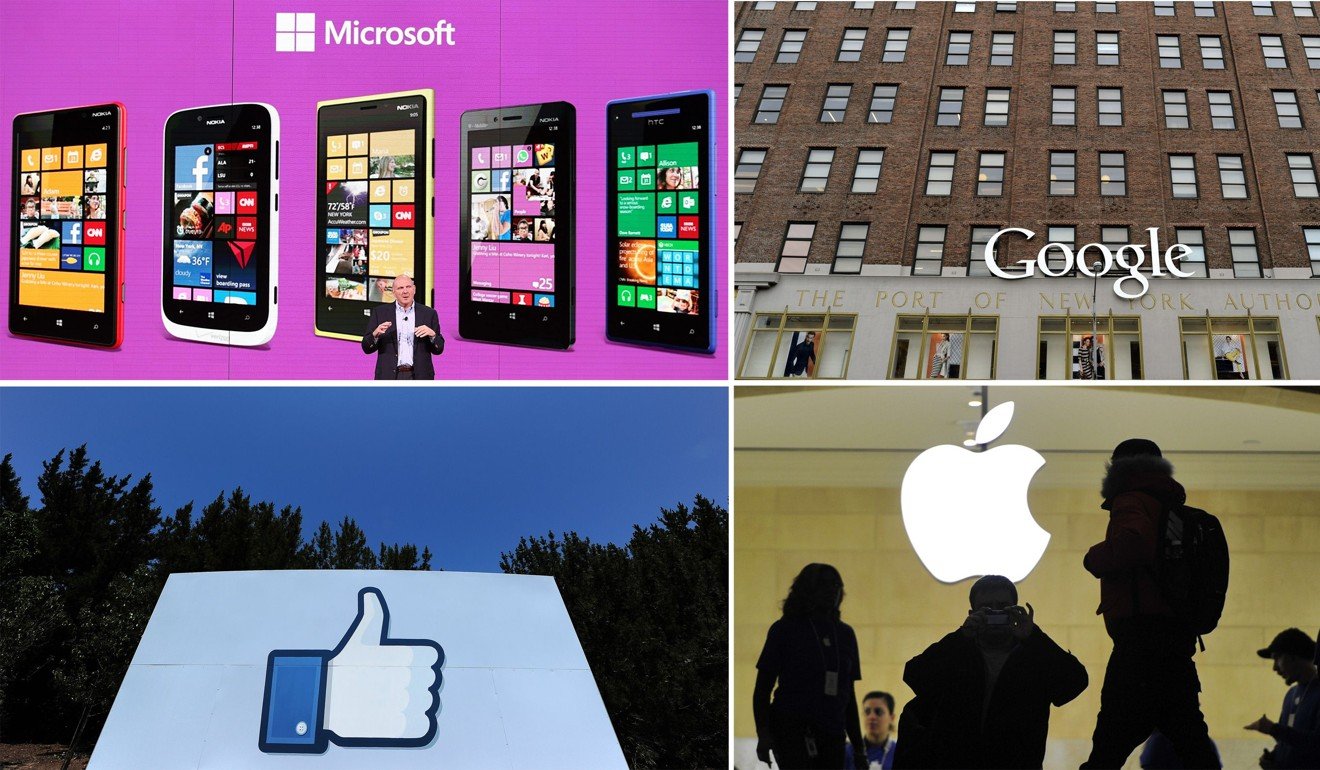 Under laws passed last November, they have wide-ranging surveillance powers to intercept online communications but have so far been unsuccessful in getting access to encrypted services.
In the case of the March attack on the British parliament – when a terrorist drove a car into pedestrians on Westminster Bridge before stabbing a policeman – investigators have been unable to access the WhatsApp messages sent by the perpetrator Khalid Masood.
In a bid to justify the government's demands, the British interior minister Amber Rudd in May compared the creation of back doors to encryption services as akin to traditional wiretapping with a legal warrant.
Experts say such thinking is naive. "Calls to weaken the encryption that is used to secure the internet really represent a fundamental misunderstanding of how the internet works," Yen said.
Singapore-based cybersecurity expert John Ellis said "systems that implement encryption back doors would only invite attacks from a variety of cyber adversaries ranging from nation states, criminal operators and potentially cyber terrorists".
Bryce Boland, the Asia-Pacific chief technology officer for the cybersecurity firm FireEye, said if governments forced tech firms to establish back doors to the encryption technology, "we'll all become less secure and criminals will still find workarounds".
THOUSANDS RADICALISED ONLINE
Encryption aside, other experts acknowledged the government's complaint that extremist online content is too easily accessible. Britain's prime minister "is correct that thousands of individuals in the West and elsewhere are radicalised because of the internet and social media," said Steve Stalinsky, a Washington-based expert.
A Google search from a Hong Kong location by This Week in Asia produced working links to last month's edition of the Islamic State's English-language e-magazine Rumiyah.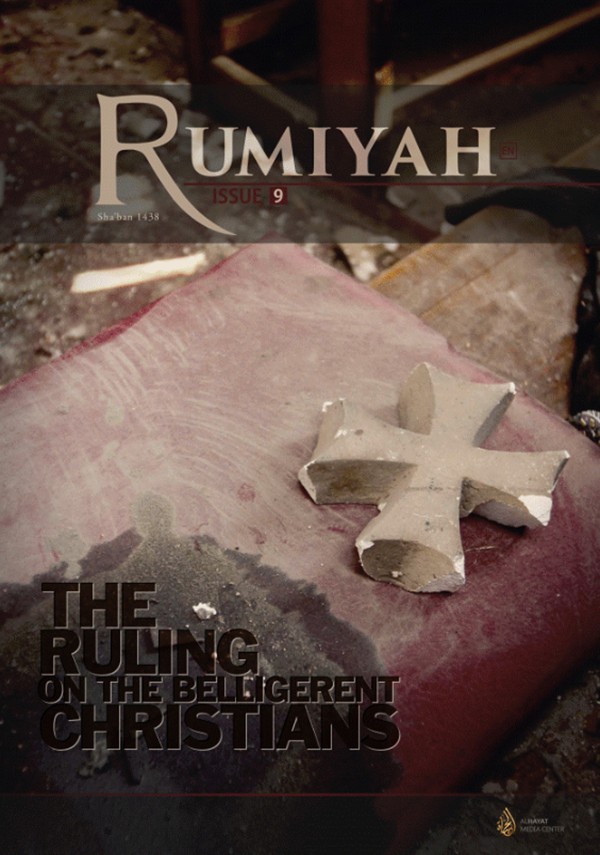 The mobile app for the IS-linked Amar News Agency could also be downloaded, even though it is unavailable on the app stores of leading mobile operating systems. The Rumiyah edition contained a full page detailing ways for jihadis to acquire a heavy-duty truck, pick a location, and execute attacks.
Since an extremist ploughed a truck into Bastille Day crowds in Nice last July, killing 84 people, there have been four vehicle-related terror attacks in Europe including the rampage at London Bridge last week that left eight people dead.
In Asia, governments say foreign militants from across the region are flocking to the Philippine town of Marawi to help build a regional IS base there partly due to online calls to action by the group's leaders on these web platforms. In a report released on June 1, the Singapore government pointed to IS "online propaganda" as one of the factors leading to rising radicalisation.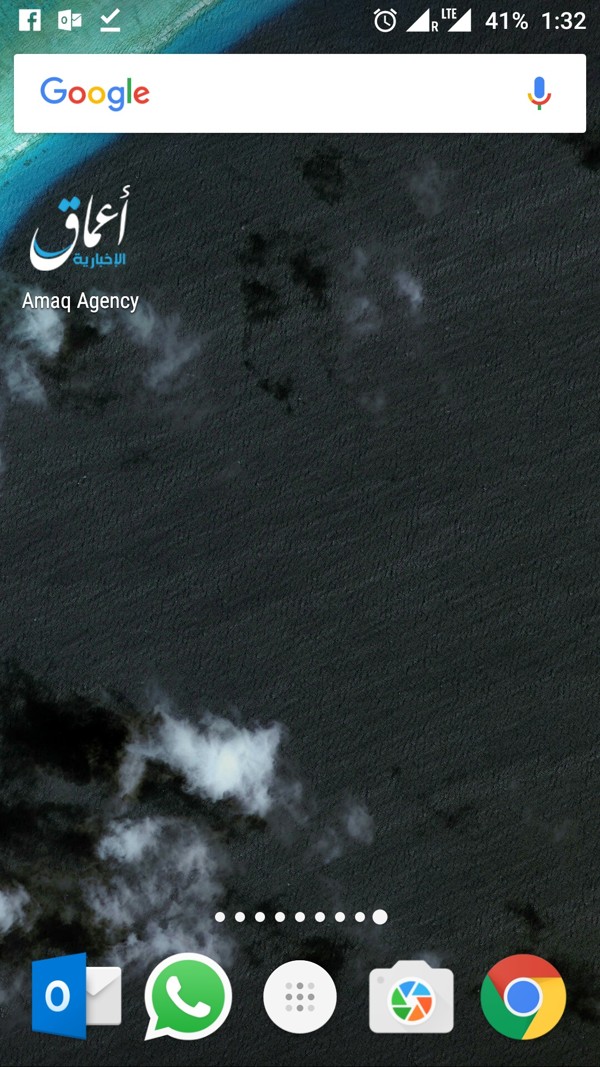 Stalinsky, whose Middle East Media Research Institute archives and researches jihadist online content, said efforts by social platforms to remove such material from the web should not be understated. "Facebook has been leading the way over the past two plus years, and Twitter grudgingly joined in these efforts after lots of pressure from governments in the West," he said.
Apple's chief executive Tim Cook this week told Bloomberg the company had been cooperating with Britain "not only in law enforcement kind of matters but on some of the attacks".
Facebook, which vowed to "aggressively remove terrorist content" following last week's London assault, last month said it was adding 3,000 new employees to screen for inappropriate material on its platform.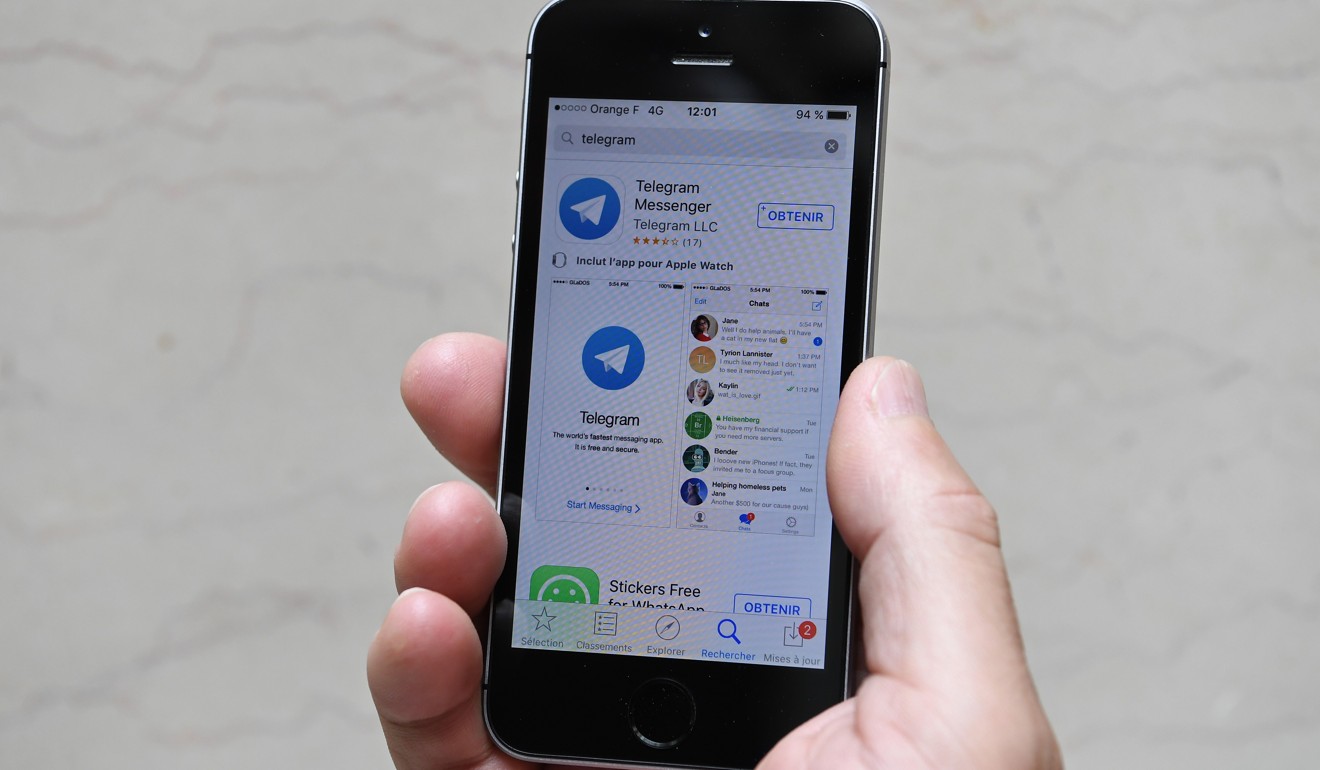 The popular encrypted text messaging app Telegram however remains errant, experts say. The Berlin-based app, developed by the exiled Russian internet guru Pavel Durov, was used by IS to claim responsibility for last week's vehicle attack as well as the May 23 attack at a pop concert in Manchester. It is seen as superior to WhatsApp because apart from encrypted technology, data that is not scrambled is kept in infrastructure across the world, making it harder for authorities to subpoena.
"It has become the go-to platform for IS, al-Qaeda, its offshoots, and every other main jihadist organisation worldwide – from the Taliban to Hamas and Hezbollah," Stalinsky said. The company did not respond to queries. A spokesman previously told This Week in Asia it relied on users to report "Islamic State content" before the incriminating chat groups are shut down.
As governments train their eyes on the internet, there is a risk they may take their foot off the pedal in offline counterterrorism efforts, some observers say.
OFFLINE RADICALISATION
Peter Neumann and Shiraz Maher, two leading Britain-based counterterrorism experts, said their research showed "radicalisation rarely happens exclusively online, and the role of the internet is complex".
"The internet plays an important role in terms of disseminating information and building the brand of organisations such as IS, but it is rarely sufficient in replacing the potency and charm of a real-world recruiter," the two researchers wrote in a BBC commentary this week, drawing on information they had gathered about some 800 Western recruits of IS.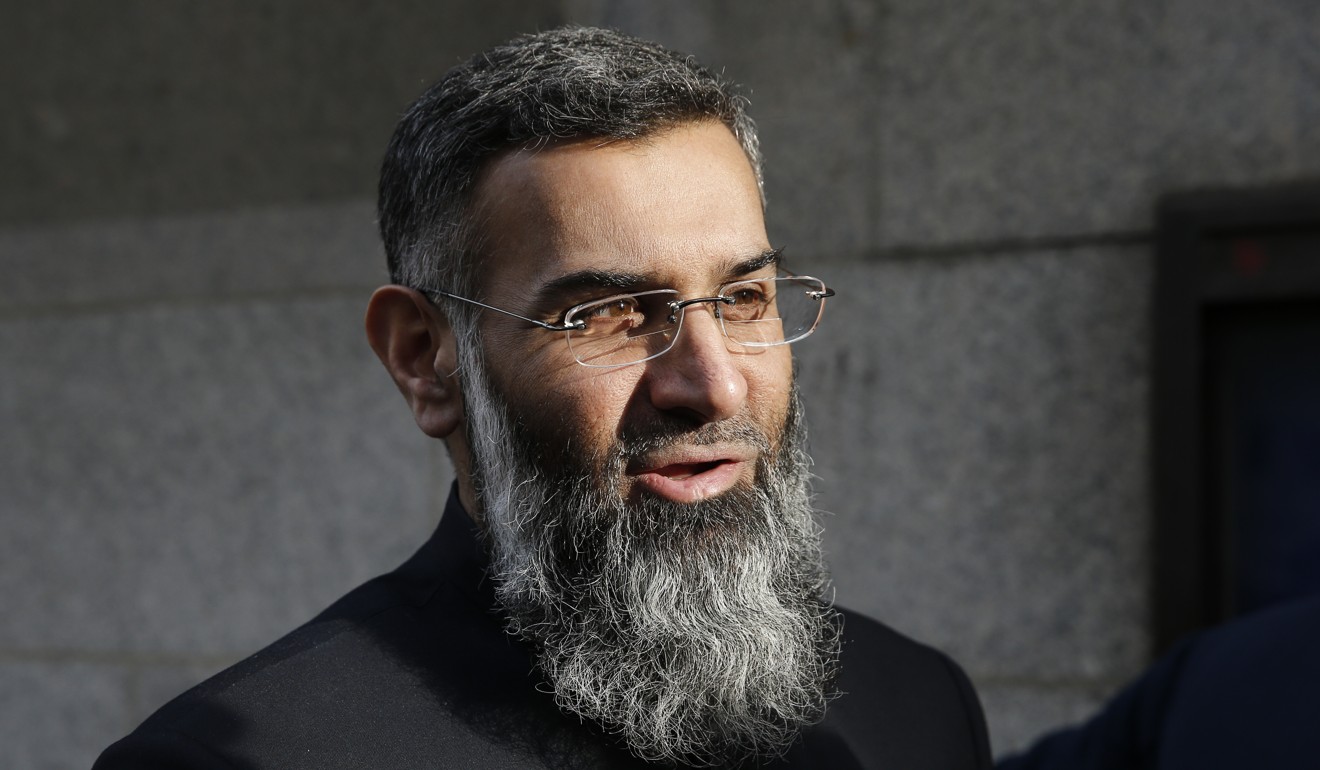 At least one of the London Bridge attackers was part of the banned extremist network al-Muhajiroun, founded by Anjem Choudary, a leading British Islamic preacher jailed last year for encouraging support of IS.
Some of Choudary's associates, including fellow British preacher Abu Haleema, the Syrian-born Omar Bakri Muhammad and the US-based imam Ahmad Musa Jebril remain free and a source of inspiration for militants. "It is one thing for the internet companies to pull down radical propaganda," said Neumann and Maher. "But they face an uphill battle while preachers such as Choudary have spent years spreading their message virtually unchallenged on British streets." ■