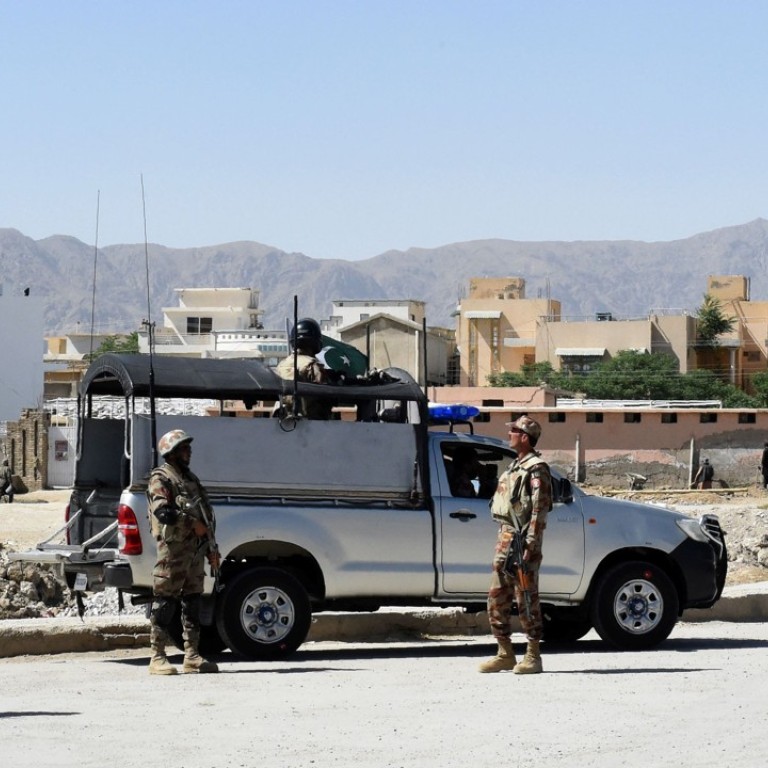 'Islamic State' killings: China's censored social media is in uproar, so what's Beijing thinking?
The deaths of two Chinese prompt widespread calls for retribution. Beijing, seeking favour in the region with its Belt and Road Initiative, remains curiously silent
As Beijing scrambles to befriend neighbouring countries and ease anxieties over its rising military power, social media users are demanding their government send troops to Pakistan to seek payback for the killing of two Chinese nationals.
Calls for action were stoked after Islamic State (IS), a terrorist group active in Iraq and Syria, claimed responsibility for executing a young man and woman last week in Pakistan. Chinese officials have yet to directly confirm the deaths, but a spokesman from the Chinese foreign affairs ministry said on Wednesday that Beijing was investigating whether the pair – described in some reports as Chinese language teachers – were illegally preaching in Pakistan before they were abducted. In an earlier press conference, the ministry said it had been told by Pakistan that the pair had "probably died".
The two Chinese nationals, Lee Zing Yang, 24, and Meng Li Si, 26, were kidnapped by IS members at gunpoint last month in Pakistan's southwestern Balochistan province. Beijing vowed to rescue them, and Pakistan responded by launching a raid on IS positions that officials said successfully killed several militant commanders, but failed to find the pair.
News of their death has generated a cascade of discussion on Weibo, a Twitter-style Chinese social media platform, with many users calling for revenge.
"We shall start a war against IS, killing them on behalf of the two murdered Chinese," said a user going by the name Zhou Qi Bei Hou.
"It is time to fight violence with violence," another user, Lingchen99096, said.
Beijing tends to restrict such content from going online, but tens of thousands of comments regarding the atrocity remain.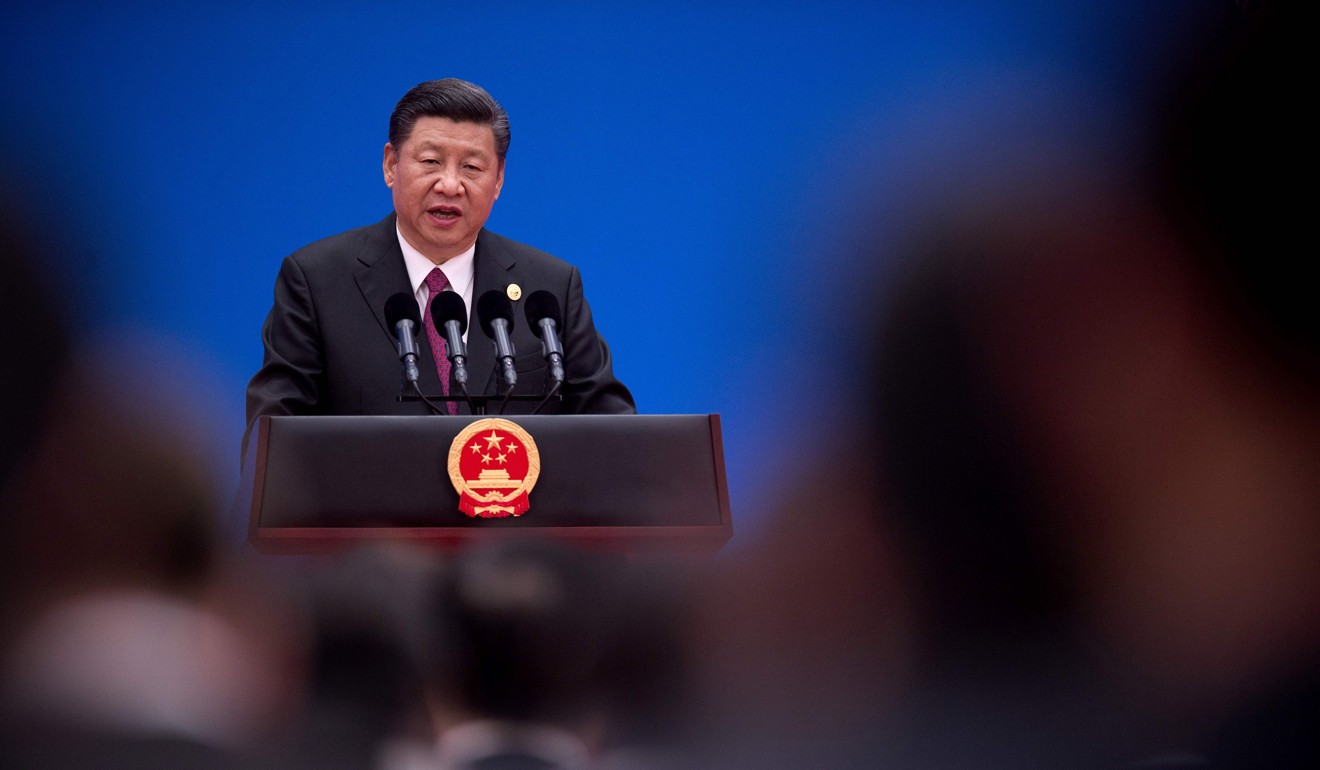 A significant level of online outrage could be problematic for Chinese leaders who are reluctant to engage in overseas military operations yet are equally reluctant to stir up social unrest ahead of an important Communist Party meeting later this year. Government mainstream media has remained mostly silent on the issue.
David Bandurski, a researcher specialising in China media censorship at the University of Hong Kong, said Chinese social media generally set strict controls on posts. "All platforms are required to police their content along government lines. All must maintain internal teams that carry out censorship on behalf of the state," he said.
Pakistan, which was ranked as the fourth most unsafe country in the world by the World Economic Forum in 2017 and has housed a growing Chinese community following Beijing's multibillion-dollar investment in the country, has seen attacks against Chinese intensify in recent years.
In May last year, a Chinese engineer and his driver were injured in a bombing in Karachi after a separatist group vowed to sabotage Chinese investment in Pakistan. Several months later, another two Chinese engineers were shot dead in Balochistan by unknown assailants. It was the first fatal attack against Chinese nationals since Beijing pledged US$57 billion for a deep-water port and a road artery vital to its
Belt and Road Initiative that aims to create China-centred trading network across Eurasia
.
Although the two Chinese nationals did not work for projects related to the initiative, analysts say their death casts a shadow over Beijing's ambition to revive the ancient Silk Road trading routes.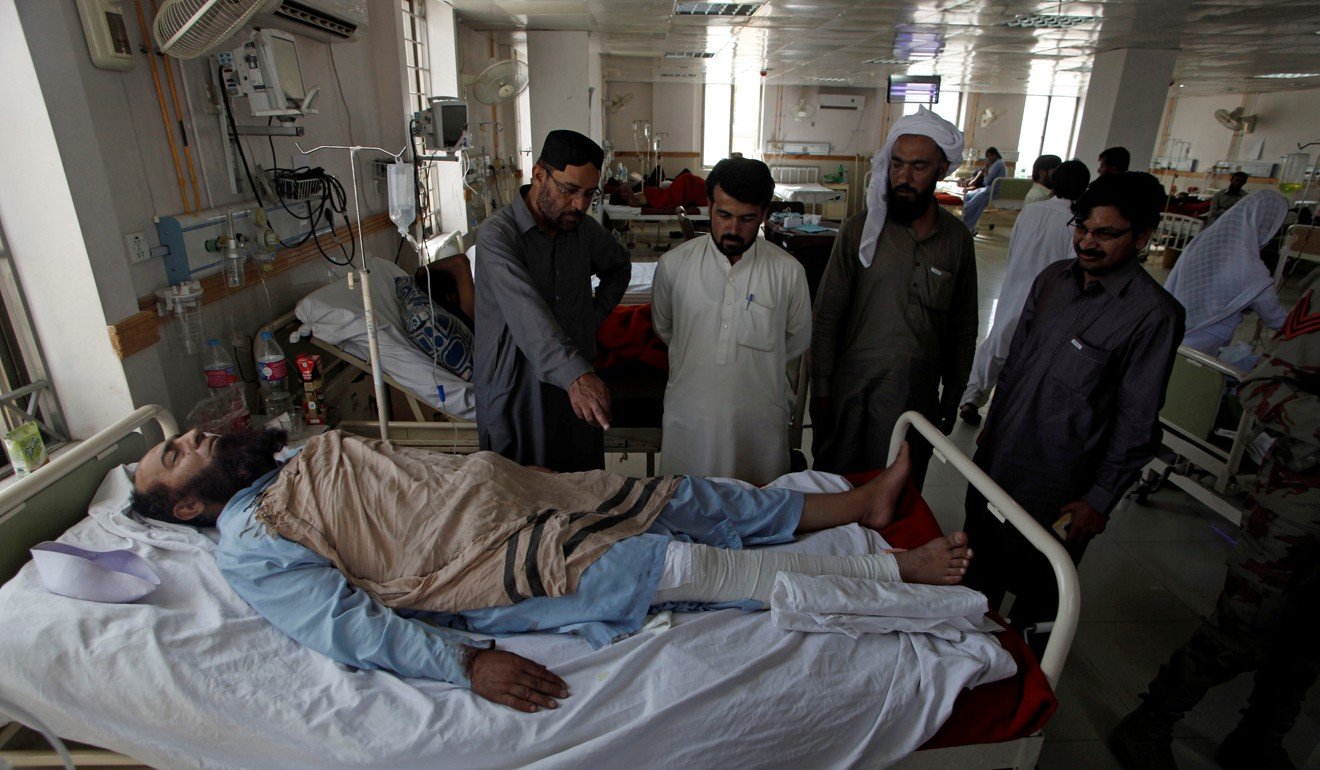 "This incident does show the vulnerability of China's Belt and Road Initiative in Pakistan," said Zhang Baohui, director of the Centre for Asian Pacific Studies at Lingnan University in Hong Kong. "It is one of the most dangerous countries in the world, but China wants to build a safe passage corridor. It is truly ironic and reveals problems with China's strategic planning," Zhang said.
On Sina Weibo, a popular Chinese social media platform with more than 340 million monthly active users, anger towards the killing – and Beijing's lack of response – is running high.
"How much blood do we still have to spill until the government is willing to take action?" wrote a Weibo user going by the name 'No.1 School Guard Deng Dabao'. The comment was liked by some 80 users.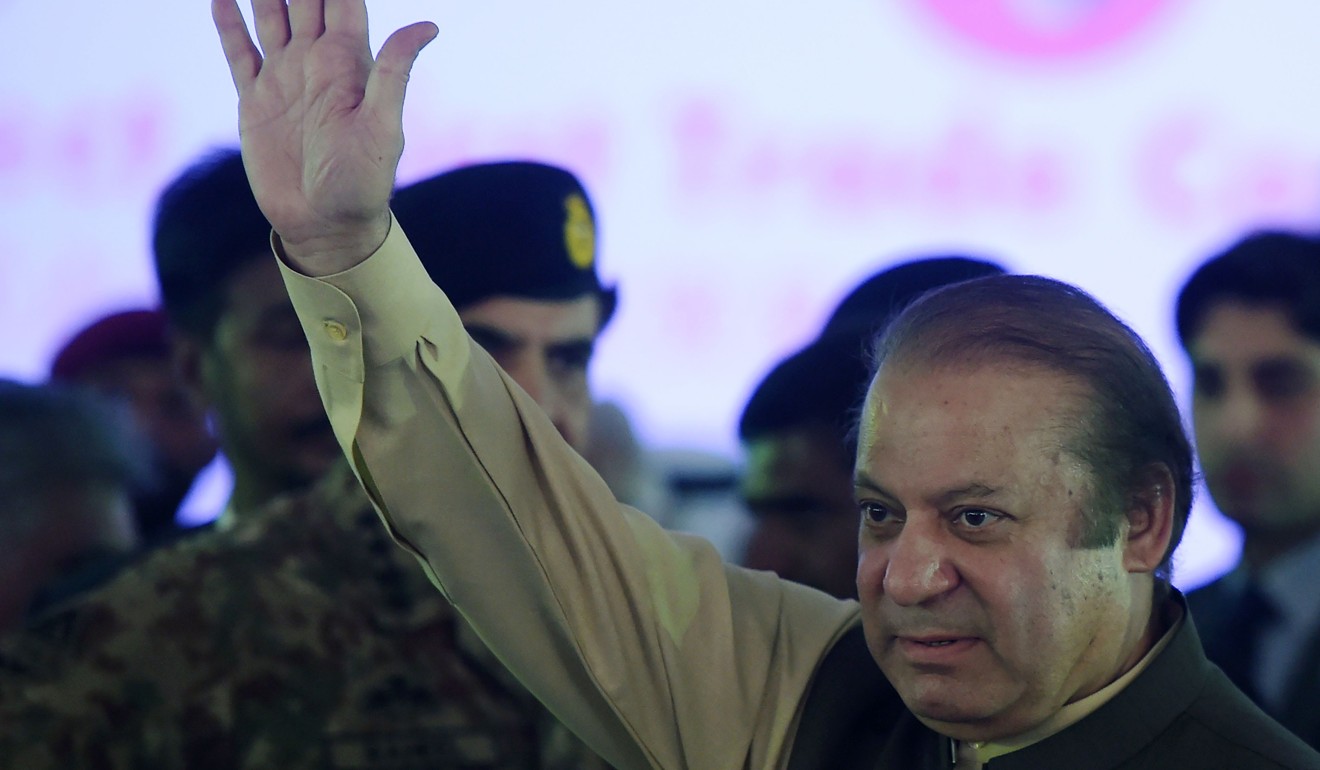 Chinese President
Xi Jinping
(
習近平
) skipped a meeting with Pakistan Prime Minister Nawaz Sharif at the Shanghai Cooperation Organisation summit last week in Astana, Kazakhstan, an uncommon act at such an international event, according to political analysts.
But experts say the death of the two Chinese nationals is unlikely to become a turning point in foreign policy. "Will Beijing follow the request of Chinese social media users and send troops abroad? No, of course not," said Wu Xinbo, a professor of the Institute of International Studies at Shanghai-based Fudan University.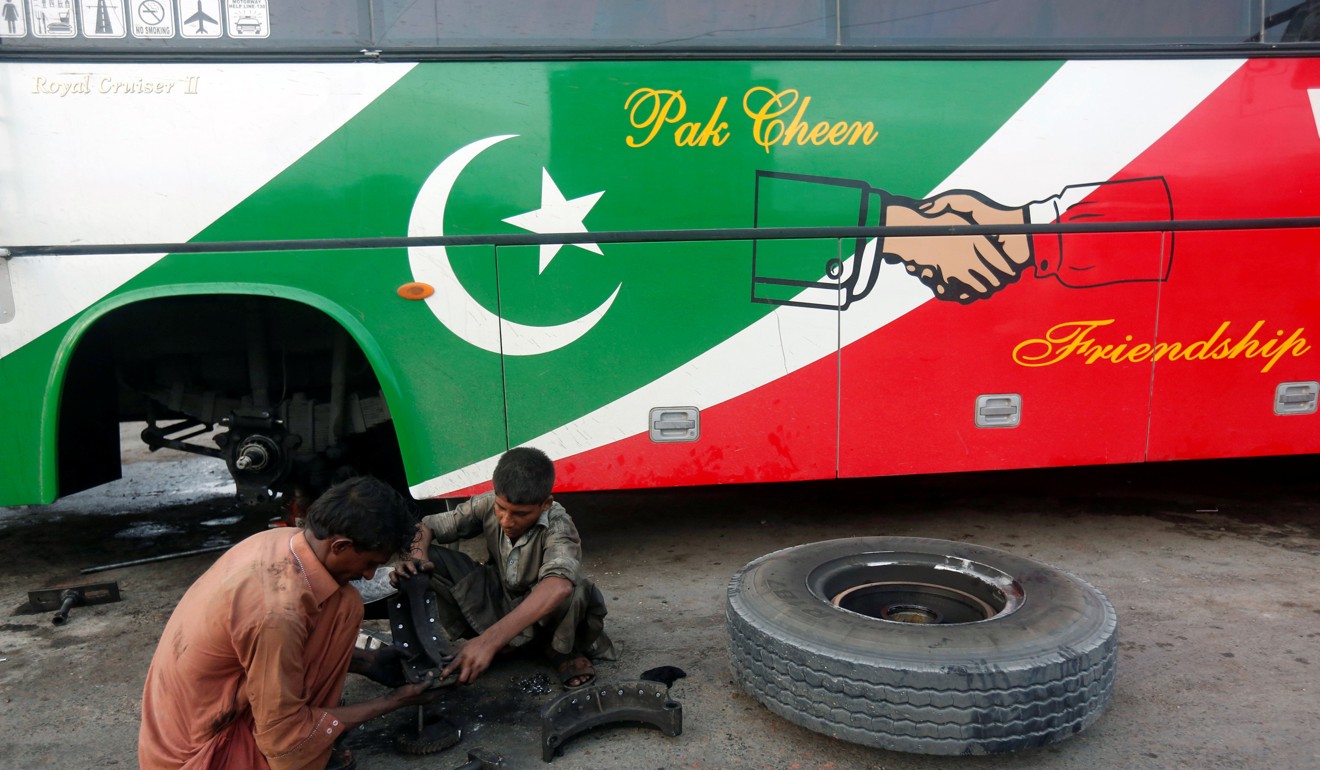 Wu said China had not signed any agreements with nations in terms of building military bases on foreign soils, making it hard to send troops abroad. Besides, principles such as "non-interference in each other's internal affairs" had served as the foundation of Chinese foreign policy for decades, and Chinese leaders were far from ready to revise them, he said.
Zhang and others said they did not expect China-Pakistan relations to sour, either, despite Xi's rare snub to the Pakistani leader.
"Both sides have strong geostrategic reasons to maintain the relationship. It is shaped by the Indian factor. In fact, they are de facto allies against India."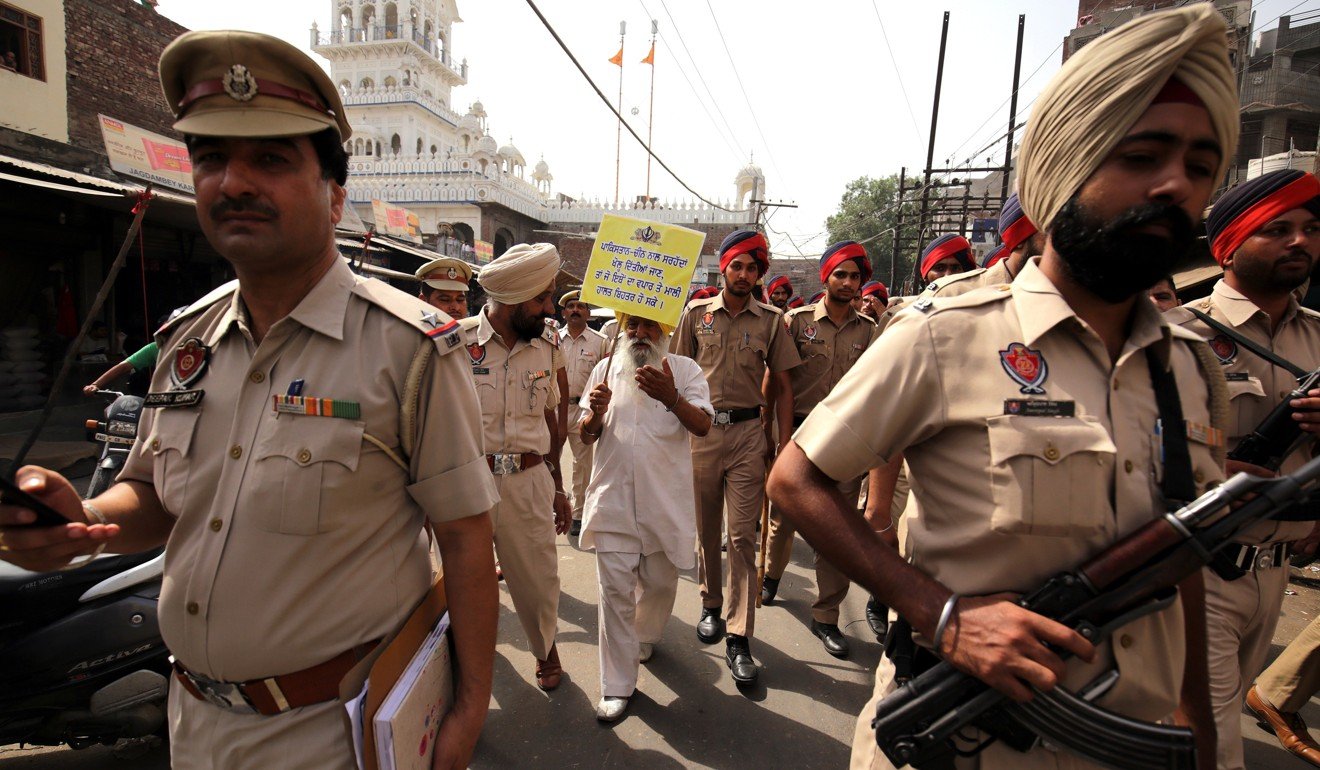 The China-Pakistan Economic Corridor (CPEC) project, a US$55 billion trade route that is largely backed by Chinese money and runs from Xinjiang (新疆) through to the deep-water Pakistani port of Gwadar on the Arabian Sea, is one case in point. Pakistan hopes that Chinese investment will give its economy a boost, while Beijing wants to gain a toehold in the Indian Ocean.
India, on the other hand, has protested against the project, as it passes through Pakistan-occupied Kashmir, which India claims as its own.
This could explain why Chinese leaders have tried to downplay the recent killings in Pakistan. Several Chinese journalists working for different news outlets in the mainland told This Week in Asia that they were told by the government watchdog not to touch the topic.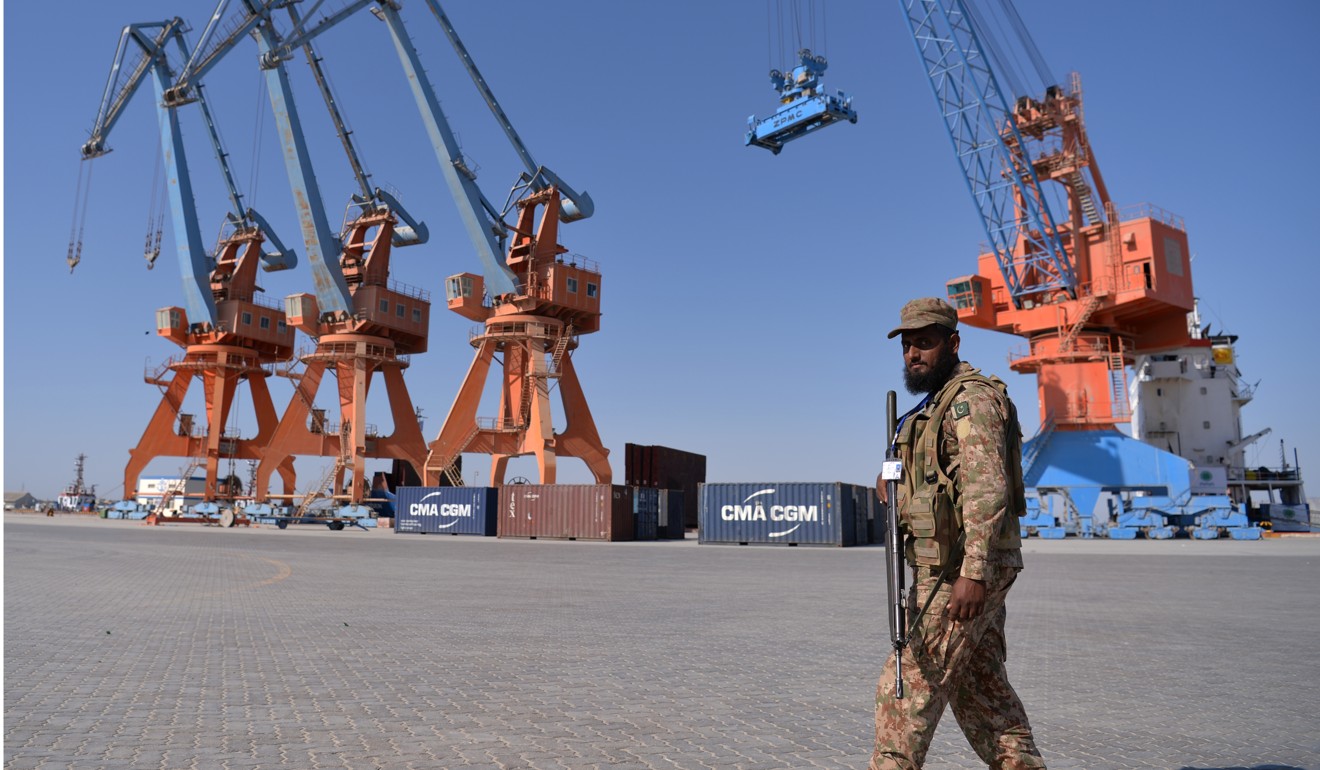 And Global Times, a state-run newspaper in Beijing, said in a recent article that the two Chinese nationals were not "teachers" as previously reported, but "missionaries" sent by a South Korean agency to promote Christianity in Muslim-majority Pakistan. Such claims were echoed by the Pakistani government.
But these reports only ignited fresh anger on Chinese social media. One user responded with dark humour: "The Pakistani government said they were told that the two Chinese were missionaries. I was just wondering, who told them?" ■