South Korea's new president has the sort of fanbase one usually associates with K-pop idols, film stars and athletes.
After the largest demonstrations in Korean history led to the removal of his predecessor, Park Geun-hye, on charges of bribery and abuse of power, Moon Jae-in was elected on May 9 with the widest margin of any previous president – 5.57 million votes. His approval ratings have since soared to heights usually enjoyed by wartime leaders such as US presidents Harry Truman, George W. Bush, John F. Kennedy and Franklin Delano Roosevelt – and despots such as Philippine President Rodrigo Duterte and Russian President Vladimir Putin.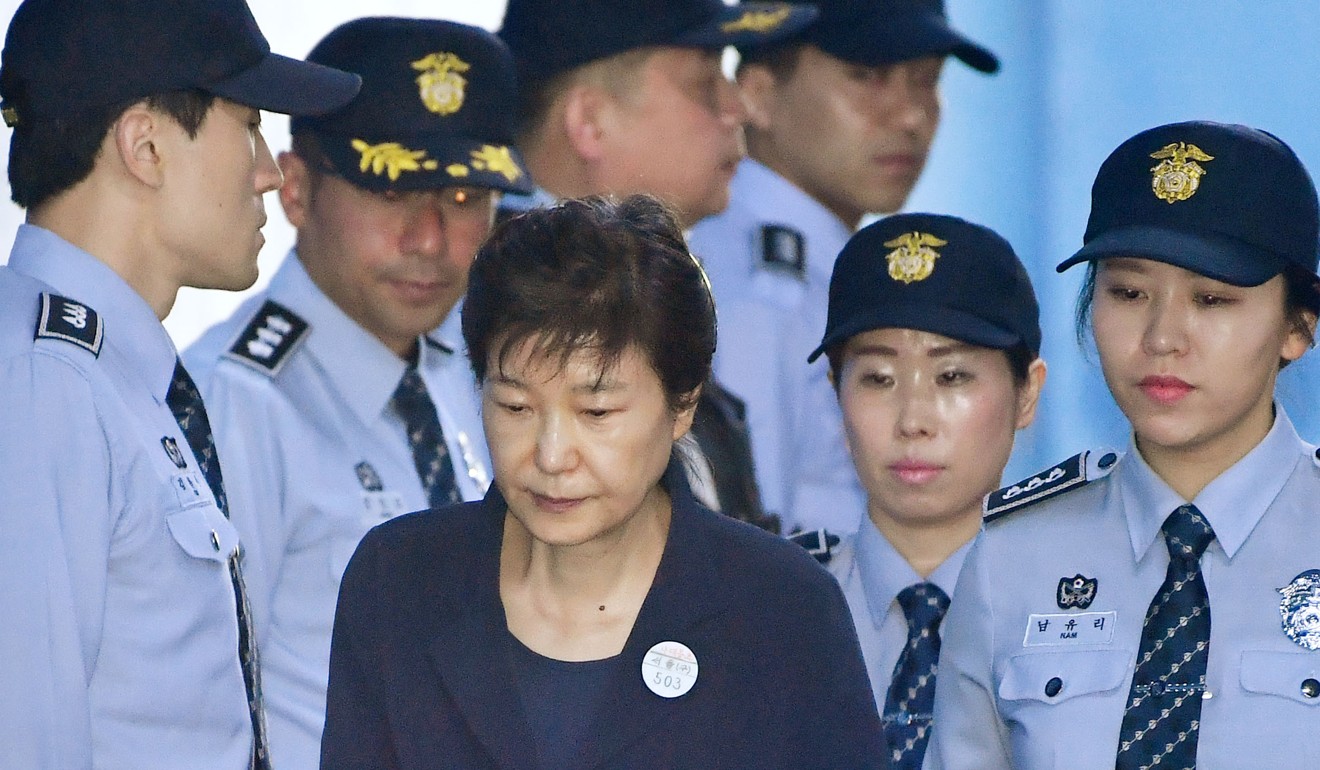 In March 2016, The Washington Post ran a story describing Putin's 83 per cent approval rating as "jaw-droppingly high". Last month, Moon's hit 84.1 per cent.
Critics say Korean media have been undeservedly kind to Moon. "After more than a month, I think it's time for the media to call time on the honeymoon and get to reporting on the administration properly," said John Power, a former journalist with the Korea Herald. "The fawning coverage is way over the top."
Such coverage includes stories about how attractive his bodyguard is, how cute his pets are, how popular his jacket is, that he held a meeting without wearing a jacket or even that he sometimes eats a cheap lunch.
"President Moon Jae-in did it again!" the Korea Herald posted on Facebook on June 10. "A surprise visit to a Cheong Wa Dae cafeteria on Friday to have a US$3 lunch with his employees and stroll around the grounds of the presidential office."
"Moon visited the Blue House cafeteria and stood in a line like everybody else," the Korea JoongAng Daily reported that same day, "a scene that managed to charm the public."
Moon's fiercest defenders are known as "Moonppas" or "Moon Guards", in a nod to Mao Zedong's (毛澤東) Red Guards. Kim Ne-mo, a spokeswoman for former presidential candidate Ahn Cheol-soo, told the Korea JoongAng Daily about her experience with Moonppas. "When a story about Moon comes up on Naver [Korea's most popular website], whether it is positive or negative, thousands of replies are posted in just a couple of minutes – exponentially in favour of Moon," she said.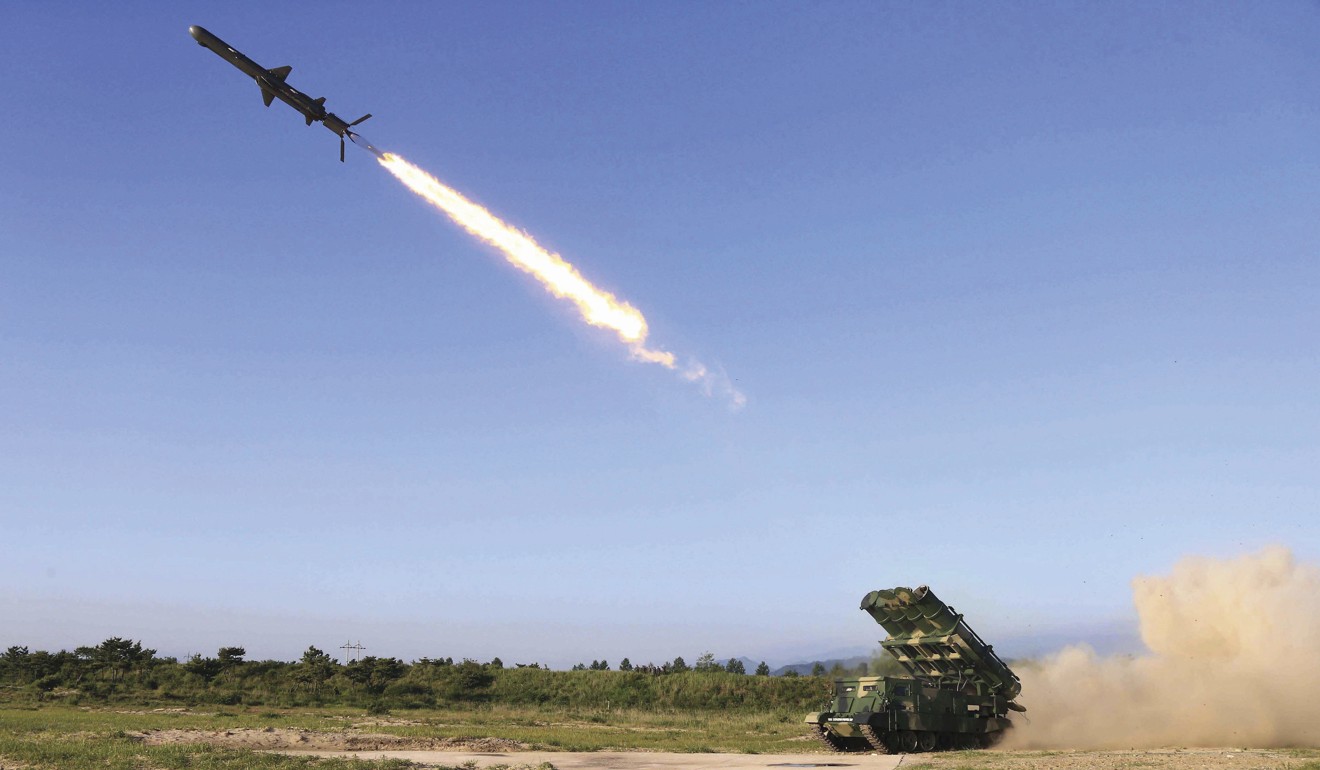 This is only the third time Koreans have elected a progressive president. The first was Kim Dae-jung in 1997, the "Nelson Mandela of Asia" who won a Nobel Peace Prize for his "Sunshine Policy", which brought rapprochement with Pyongyang after 50 years of hostility. The second was Roh Moo-hyun in 2002, who later committed suicide amid a bribery scandal. Two right-leaning presidents followed: Lee Myung-bak in 2007 and Park in 2012.
After Park, who is on trial for receiving US$52.9 million in bribes, Koreans have returned to the party of Kim Dae-jung. A former human rights lawyer, Moon seems to many like a fresh start, but his eagerness to engage North Korea worries conservatives.
In September 2007, Moon, then President Roh's chief of staff, seemed to suggest during a National Assembly hearing that Roh was willing to negotiate the South's disputed western maritime border with the North. This led to a 2013 investigation into whether Roh had offered North Korean leader Kim Jong-il such a deal during their 2007 summit, which concluded that Roh had ordered two aides to destroy the summit transcripts. This week, Moon nominated one of those aides, Cho Myoung-gyon, to head the Ministry of Unification.
Also, in his memoir Moving Glacier, former Foreign Affairs Minister Song Min-soon claimed South Korea abstained from a 2007 United Nations resolution on North Korean human rights violations after Moon advised Roh to first consult with Pyongyang. And the 2016 North Korean Human Rights Act, which addresses abuses within the regime, only passed after years of opposition by the Minjoo Party, then headed by Moon.
But South Korea's conservatives are not the only ones concerned about Moon's approach to North Korea. Pyongyang is inching closer to developing the technology to mount a miniaturised nuclear warhead onto an intercontinental ballistic missile (ICBM) that could reach mainland America. This costs money, and during Moon's campaign, he discussed the possibility of lifting sanctions on the North and re-opening the Kaesong Industrial Complex, an inter-Korean economic cooperation project begun in 2002 and shut in 2016, which would mean an economic boost for the regime.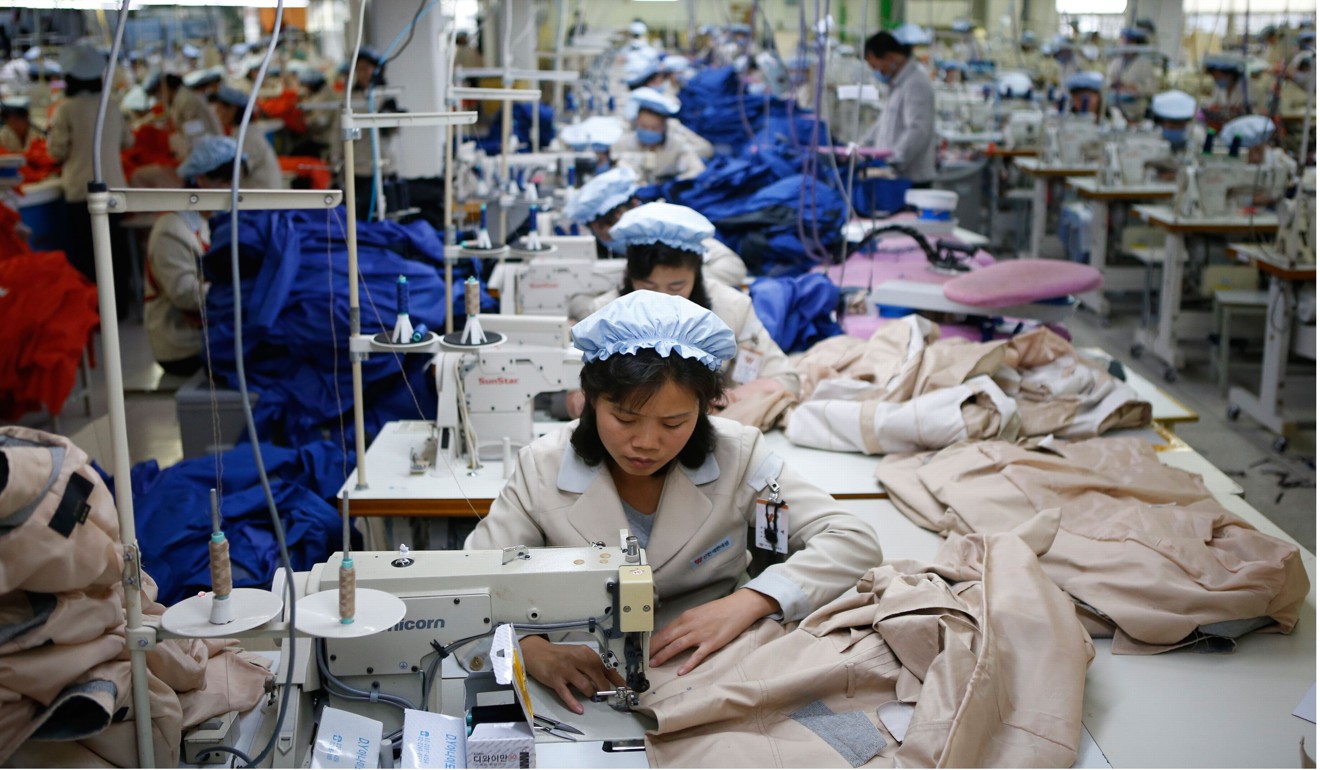 Such measures would depend on Pyongyang's willingness to limit or give up its nuclear arsenal, but only something like the Iran deal would guarantee that the North couldn't change its mind once it amassed the financial means to build a nuclear ICBM, and so it is unclear what a Moon nuclear framework would look like or whether Pyongyang would comply with it.
Furthermore, since taking office, Moon has appointed as chief of staff Im Jeong-suk, who was sentenced to three years in prison in 1989 for helping an activist gain illegal entry into North Korea. Bradley K. Martin, author of Under the Loving Care of the Fatherly Leader: North Korea and the Kim Dynasty, called Im's appointment an "appalling development", particularly since "news reports say he's continued to be suspected of pro-Pyongyang leanings".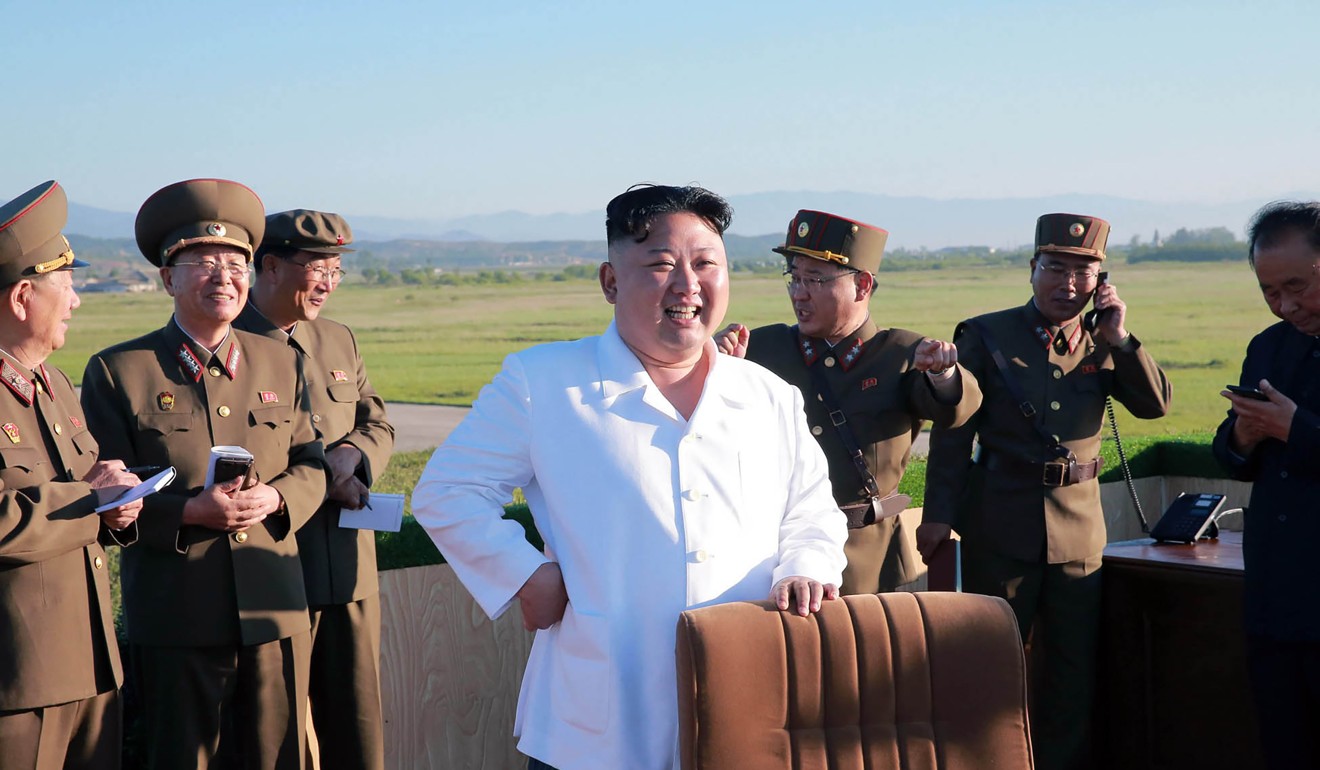 On May 14, Pyongyang fired the first missile of Moon's presidency. In a National Security Council meeting five days later, Moon referred to Pyongyang as "the enemy", reassuring critics who believed his approach to the North would be too conciliatory. But nine days later, a senior government official told the JoongAng Ilbo that Moon would follow a dual-track approach to North Korea by pressuring it to abandon its nuclear and missile programmes while providing it with aid and establishing inter-Korea exchanges.
These exchanges are probably the "economic belts", or coastal trade routes with the North, that Moon talked about during his campaign. His aides say the plan will not undermine international sanctions.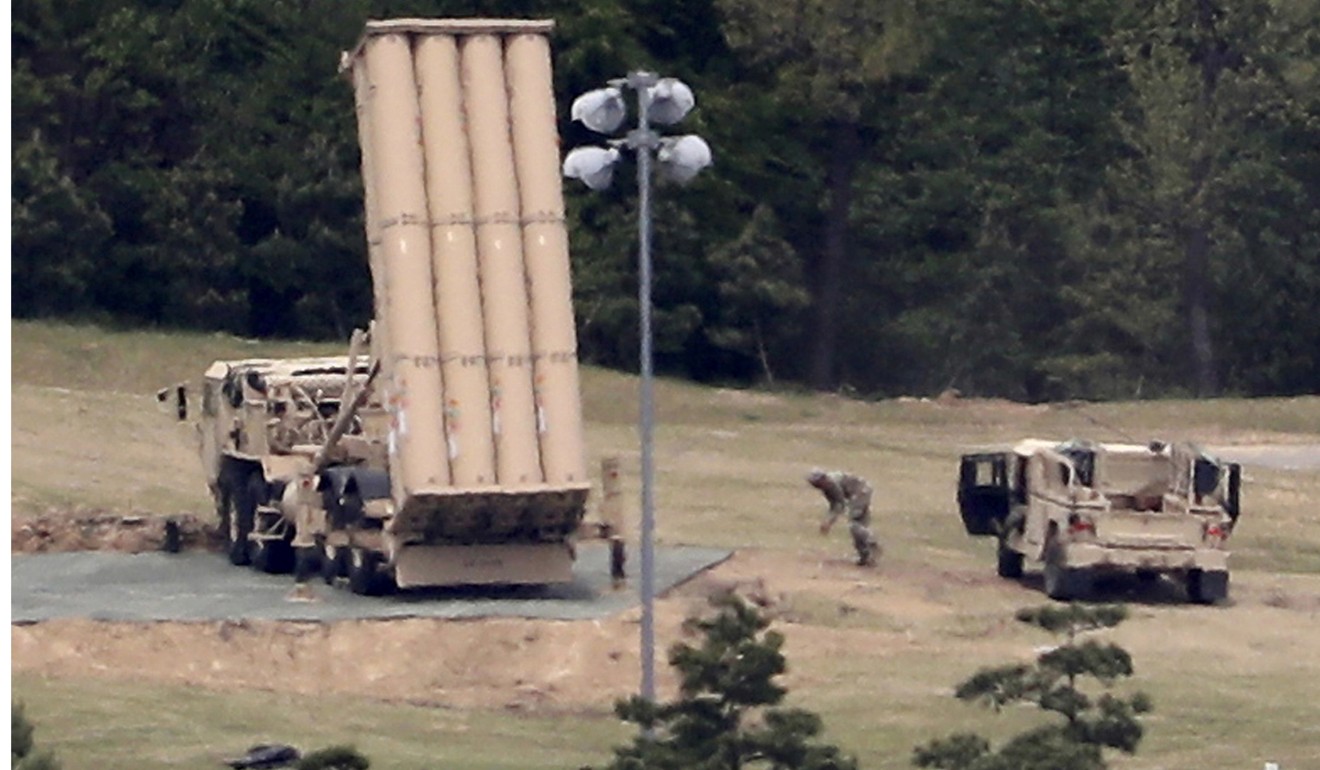 Despite concerns, dialogue with the North may yet bring about some kind of change, though that will depend on how talks progress – and in what order. Kwon Manhak, a political science professor at Kyung Hee University who specialises in inter-Korean relations and security, believes South Korea's Sunshine Policy was successful, but stresses this was long before North Korea tested its first nuclear weapon. As a result, he said, Moon must seek denuclearisation before he pushes for economic engagement. One way to do this is by offering North Korea a peace agreement. "But we have been always reluctant to do this," said Kwon, "because if we make a peace agreement, we might have to accept the withdrawal of US forces from Korea. But I think we can de-link these issues. Ultimately, American forces might have to withdraw, but until there is real peace, they must stay. But [South Korea] has never tried this option, and neither has the US."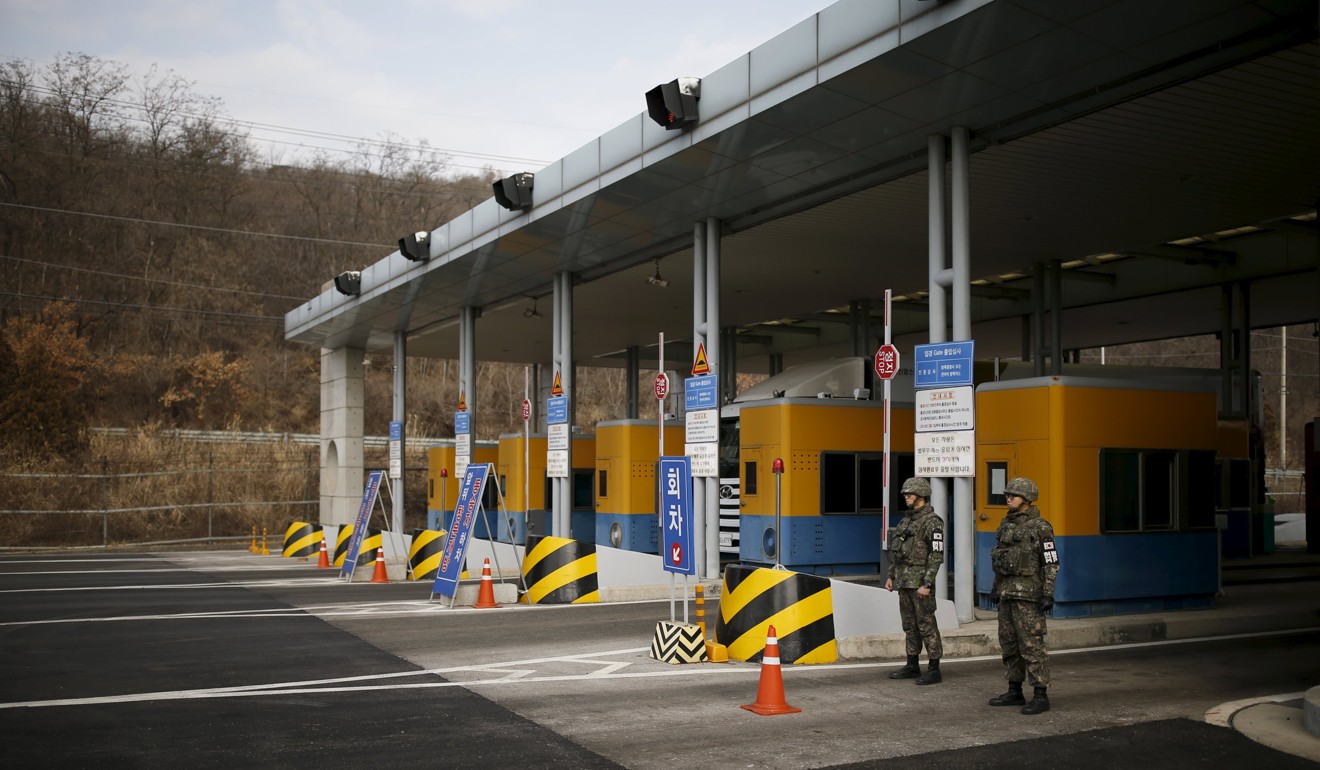 Others feel that emphasising denuclearisation first is already a well-trodden path that has borne little fruit, and that only dialogue has ever worked with the North.
Either way, for now, Moon's charm offensive continues while his affable manner, in stark contrast to the depredations of past presidents, have convinced many to give him the benefit of the doubt.
"He seems to be a man of his word," said Minbae Jeong, a former government official. "He looks like a magnanimous and folksy person in contrast with the established authoritarian politicians." ■■