China finds itself in the eye of a brewing diplomatic storm between the United States and Pakistan over Afghanistan that threatens its multibillion-dollar Belt and Road investments.
Tensions between the US and Pakistan, its major non-Nato ally, have risen in recent months since the Trump administration signalled its intention to renew its military campaign to arrest the rapid loss of Afghan territory to Taliban insurgents. The Pentagon believes the success of the initiative depends on using political pressure and punitive measures to force Islamabad into reversing its alleged policy of granting sanctuary to the Taliban and its terrorist faction, the Haqqani Network.
"The exploitation of ungoverned sanctuaries outside Afghanistan by terrorists and Afghan insurgents is the single greatest external factor that could cause failure of the coalition campaign," said General John Nicholson, commander of US forces in Afghanistan on June 20. "Afghan-oriented militant groups retain freedom of action inside Pakistani territory and benefit from the support of elements of the Pakistani government."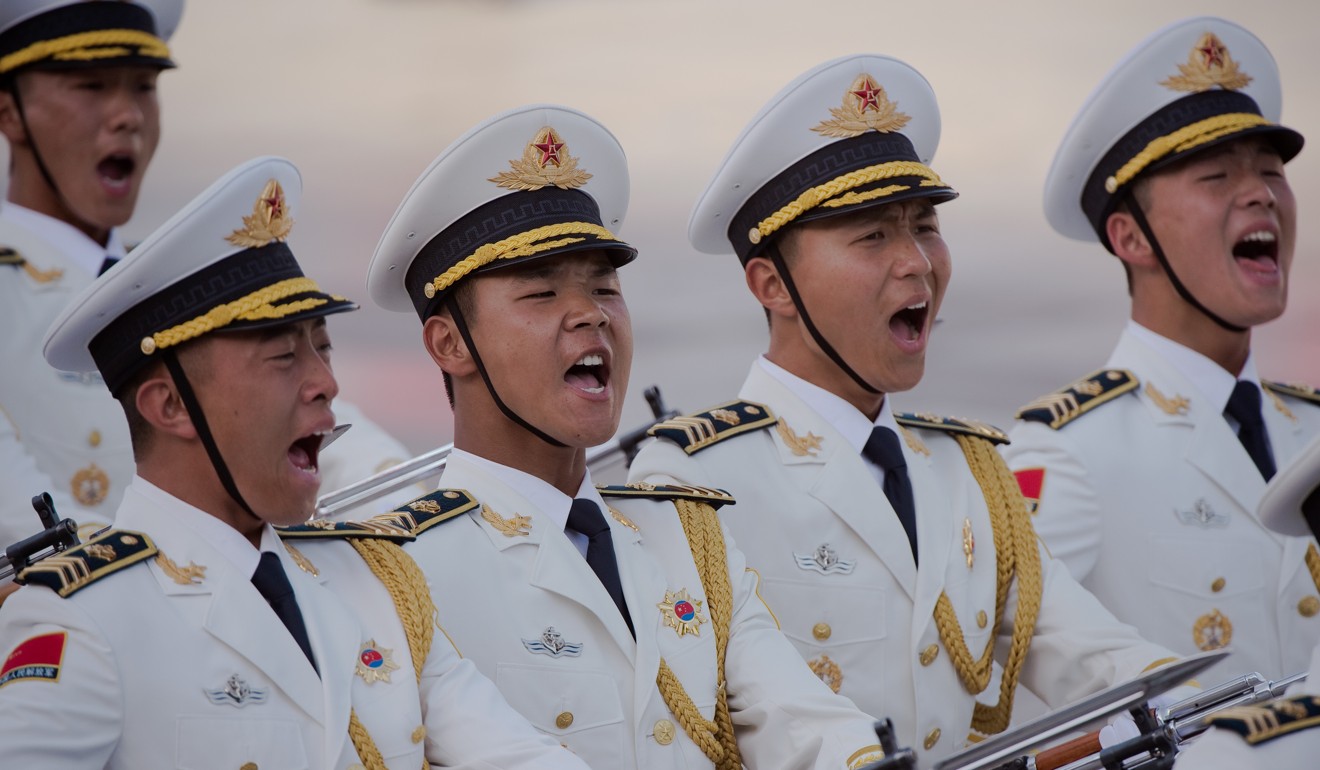 Pakistan's alleged support for the Taliban stems from its decades of hostility towards leading members of the Afghan government who are allied with its arch-enemy, India. Pakistan cannot afford hostile borders on its eastern and western flanks, making it a geostrategic imperative for it to back the Taliban.
To prevent tensions over Afghanistan spinning out of control, China prodded Pakistani Prime Minister Nawaz Sharif and Afghan President Ashraf Ghani into a meeting on the sidelines of the Shanghai Cooperation Organisation (SCO) summit in Astana on June 9. They agreed to work towards the establishment of a mechanism on cross-border counterterrorism operations and to discuss the reactivation of the Quadrilateral Coordination Group (QCG), a forum comprising Afghanistan, China, Pakistan and the US.
The QCG played a central role in arranging the short-lived peace talks between the Afghan government and the Taliban two years ago. The move was stymied by Afghanistan's National Directorate of Security, which announced the death of Taliban founder Mullah Mohammed Omar hours before the first ever negotiations were to take place in Islamabad.
Chinese Foreign Minister Wang Yi ( 王毅 ) shuttled between Kabul and Islamabad last weekend to broker a "consensus" to resume security cooperation – a marked improvement from the animosity that has sparked repeated cross-border clashes between Afghan and Pakistani forces since last year. "The Chinese side will support" the crisis management mechanism established to help prevent cross-border attacks "through timely and effective intelligence and information-sharing", said a joint press release by the three governments at the conclusion of Wang's diplomatic mission on June 25.
On Wednesday, a day after India and the US asked Islamabad to rein in cross-border terror, China put up a strong defence of its all-weather ally. "Pakistan stands at the front lines of the international counterterrorism fight and has been making efforts in this regard," said Lu Kang, China's foreign ministry spokesman. "The international community should give full recognition and affirmation to Pakistan's efforts ."
The Chinese diplomatic intervention comes amid US preparations to reinforce the approximately 8,000 American troops stationed in Afghanistan. The Pentagon also plans to intensify training of the Afghan troops to double the size of its special forces. Currently numbering 17,000, Afghan commandos conduct about 70 per cent of operations against the Taliban. The remainder of the 183,000-strong Afghan army has performed poorly since taking over from US-led Nato forces in January 2015. The government has since lost control of 15 per cent of territory and holds sway over barely half the country.
To deprive Afghan insurgents of safe havens, the US is considering extending its drone operations against the militants to areas of Pakistan outside mutually agreed "flight boxes" in northwestern tribal areas bordering Afghanistan. The first such drone strike took place on June 13 on the home of Haqqani Network commander Abu Bakar Haqqani. The Pakistani army's chief of staff, General Qamar Javed Bajwa, reacted angrily, calling US action "counterproductive and against the spirit of ongoing cooperation and intelligence sharing being diligently undertaken by Pakistan".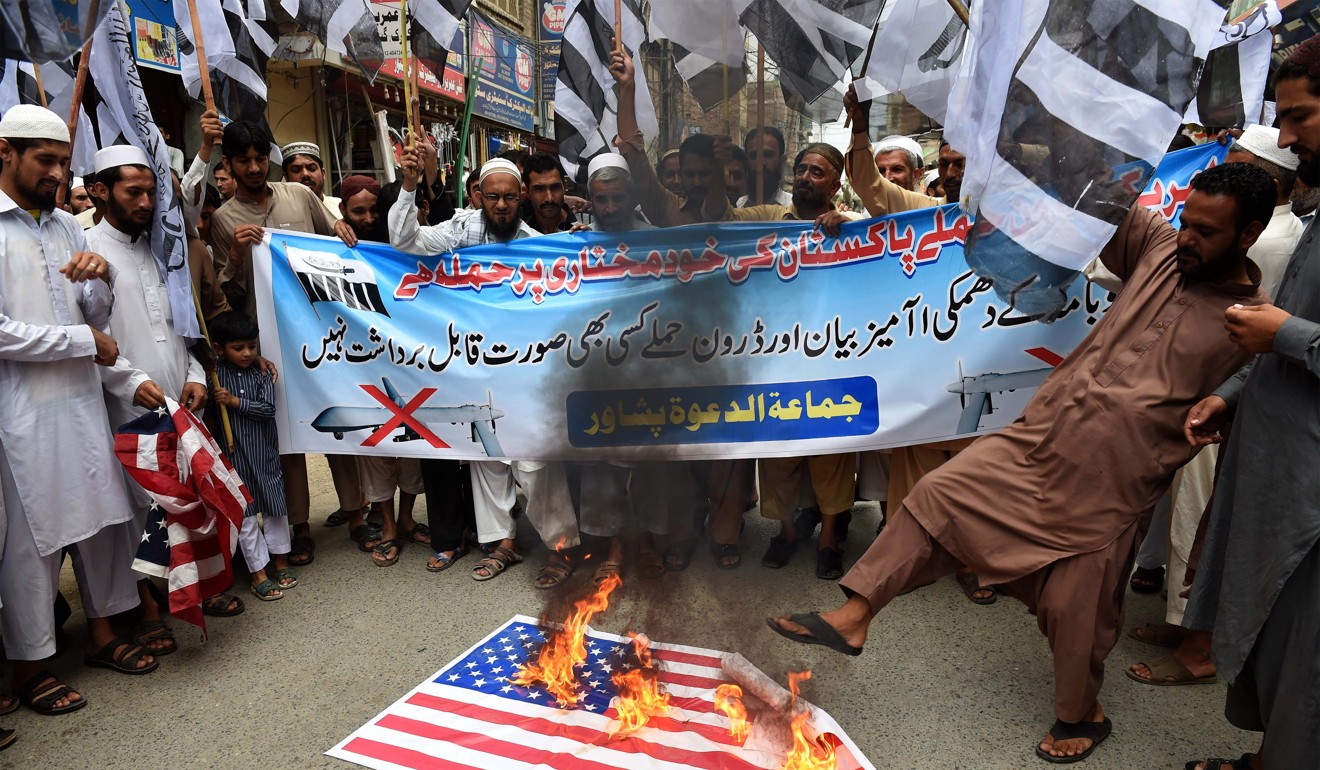 Of greater concern to China are reports that the new US drone operations have extended to the western Pakistani province of Balochistan – a hub of Taliban activity and home to the Chinese-operated port of Gwadar, the centrepiece of the US$57 billion China-Pakistan Economic Corridor. "In Balochistan in the last few weeks, drones have repeatedly hovered over and into Pakistani airspace. In at least one known incident, US drones had to be pushed back [into Afghan airspace] by Pakistani aircraft," Pakistani political analyst Syed Talat Hussain wrote in a recent column.
Pakistani analysts fear further punitive US actions, including "hot pursuit" of Taliban commanders into Pakistani territory by US special forces. In addition to Haqqani Network facilities in and around the northwest tribal areas, targets could include Taliban residencies and other facilities in Balochistan towns like Kuchlak.
Joshua T. White, who served as senior adviser on South Asian affairs to the Pentagon and White House during the Obama presidency, said a deterioration in US-Pakistan relations would be "bad for China".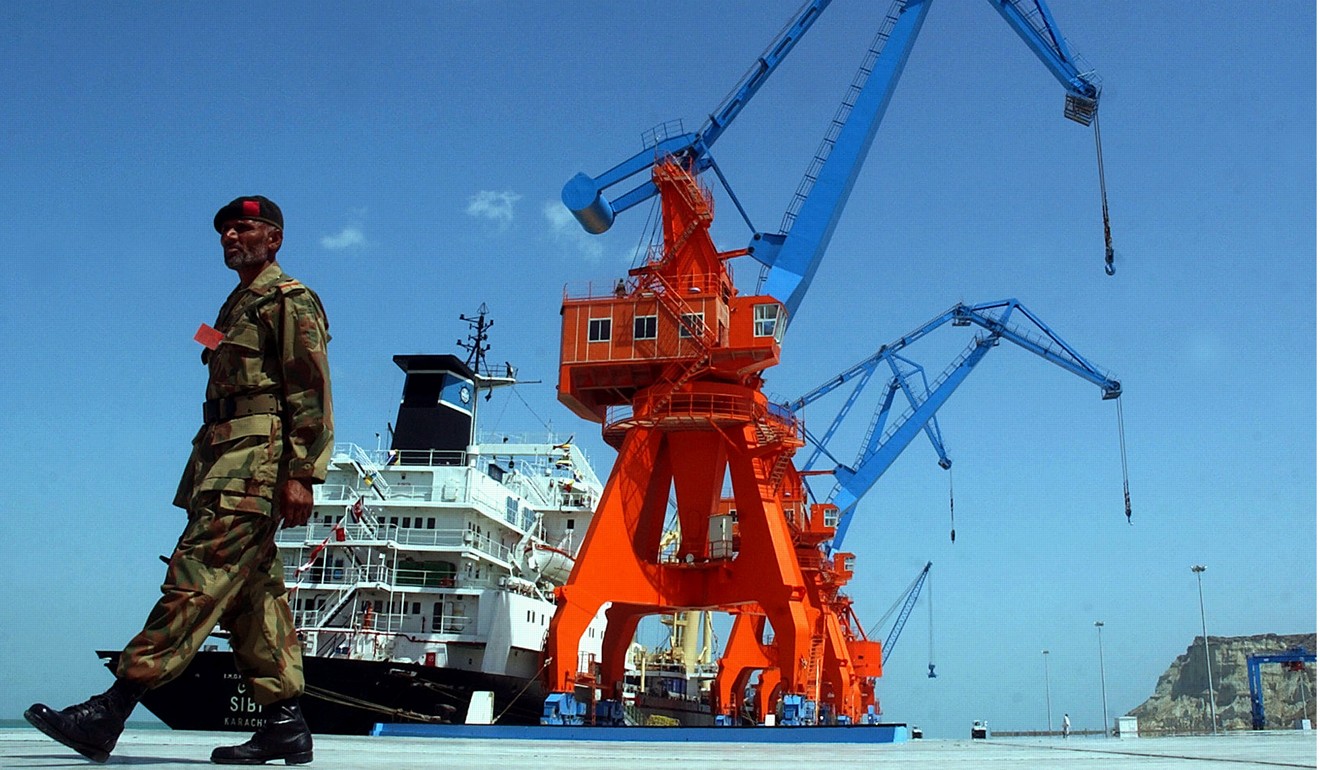 "China wants a Pakistan that is economically vibrant, at peace with its neighbours, and accepted as 'normal' in the international system – to include in the financial markets, the non-proliferation regimes, and global counterterrorism coalitions. All of those things become harder if Pakistan isolates itself by neglecting its responsibilities to deal with militancy on its own soil. China's deepening stakes in Pakistan make it more invested in these outcomes," he said.
As Pakistan's key ally, and with the security of its Belt and Road projects at stake, "China wants to do all it can to prevent a break between the US and Pakistan," said Barnett R. Rubin, a South Asian affairs expert.
The success of China's efforts will hinge on its ability to persuade the Taliban to re-engage with Kabul. As a facilitator of the QCG process, China has hosted several Taliban delegations. During these interactions, the Taliban committed to preventing Islamic State and Uygur militants from infiltrating Xinjiang ( 新疆 ).
"China is not in a position to change Pakistan's longstanding policies but it wants to cooperate with the US on the medium- to long-term strategy of providing Pakistan with incentives to abandon its use of terrorism as a tool of foreign policy," said Rubin, associate director and senior fellow at the Centre on International Cooperation at New York University. "To the extent possible, the US should try to coordinate messaging with China, either by having the same message or by playing the role of bad cop to Beijing's good cop."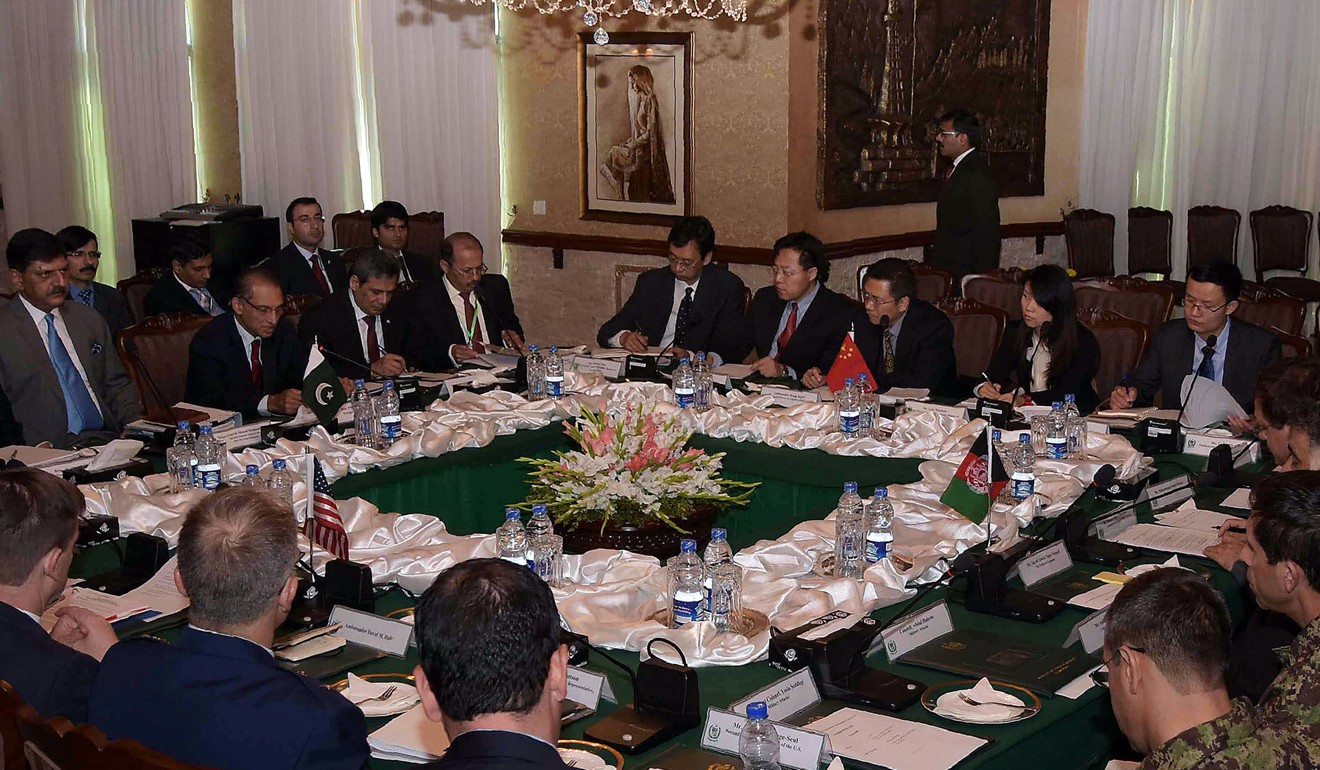 Such cooperation between China and the US would likely be constrained by their differing interests in Pakistan, and could become strained by US cross-border actions. To protect its interests, Chinese naval vessels have been stationed at Gwadar to provide escorts to commercial ships. China also plans to deploy marines there – though it has said reports it is building a military base in Pakistan are "pure guesswork". Similarly, US efforts to pressure Pakistan into scaling back its nuclear weapons programme, while promoting India as a responsible nuclear power, put it at odds with China. "I expect the US will remain frustrated with Pakistan's lack of action on high-priority counterterrorism challenges, and the risks that derive from its fast-growing nuclear programme. This is likely to result in a continued gap between American and Chinese views of Pakistan," White said. ■