"Move over, Putin. Xi Jinping ( 習近平 ) is Trump's new man-crush," headlined Slate on a moonstruck US president who couldn't stop gushing about the Chinese leader after their Mar-a-Lago summit three months ago. They had struck a "great chemistry" and "terrific relationship", and the US and China would now work together, he declared to the world, in an extraordinary turnaround for a man who built a political career trashing China.
The sole factor behind the change of heart was North Korea. He was willing to keep his protectionist passion in check if China showed its troublesome neighbour some tough love. "I really feel that he is doing everything in his power to help us with a big situation," he effused in one interview at the time, praising Xi's government for turning back coal shipments from North Korea.
WATCH: North Korea claims successful test of intercontinental ballistic missile
This week, all that wide-eyed optimism was gone, replaced by the bitterness of a disillusioned suitor coming to terms with the folly of his misplaced affections, as North Korea tested its first intercontinental ballistic missile (ICBM).
Before embarking on his Europe tour for the G20 summit, a tweet from an injured Trump on Wednesday read: "Trade between China and North Korea grew almost 40 per cent in the first quarter. So much for China working with us – but we had to give it a try!"
"The situation with North Korea has entered a particularly dangerous phase; the fallout with China is unclear," said Satu Limaye, director of the East-West Centre in Washington. "The ballasts for US-China relations are less grounded now and we may be entering a period of particular dissonance between Beijing and Washington."
Like other North Korean missile tests, the one on July 4 that has thrown the brief tango between the two powers off balance was a lofted vertical launch. But this one reached a height of 2,800km. In a more typical horizontal trajectory, it could have travelled 6,500km, putting all of Alaska within its range. Though the lower 48 American states and Hawaii would still be out of reach, the threat of a nuclear strike on the US mainland now looks increasingly real – a risk Trump thought he had hedged against by doubling down on Xi.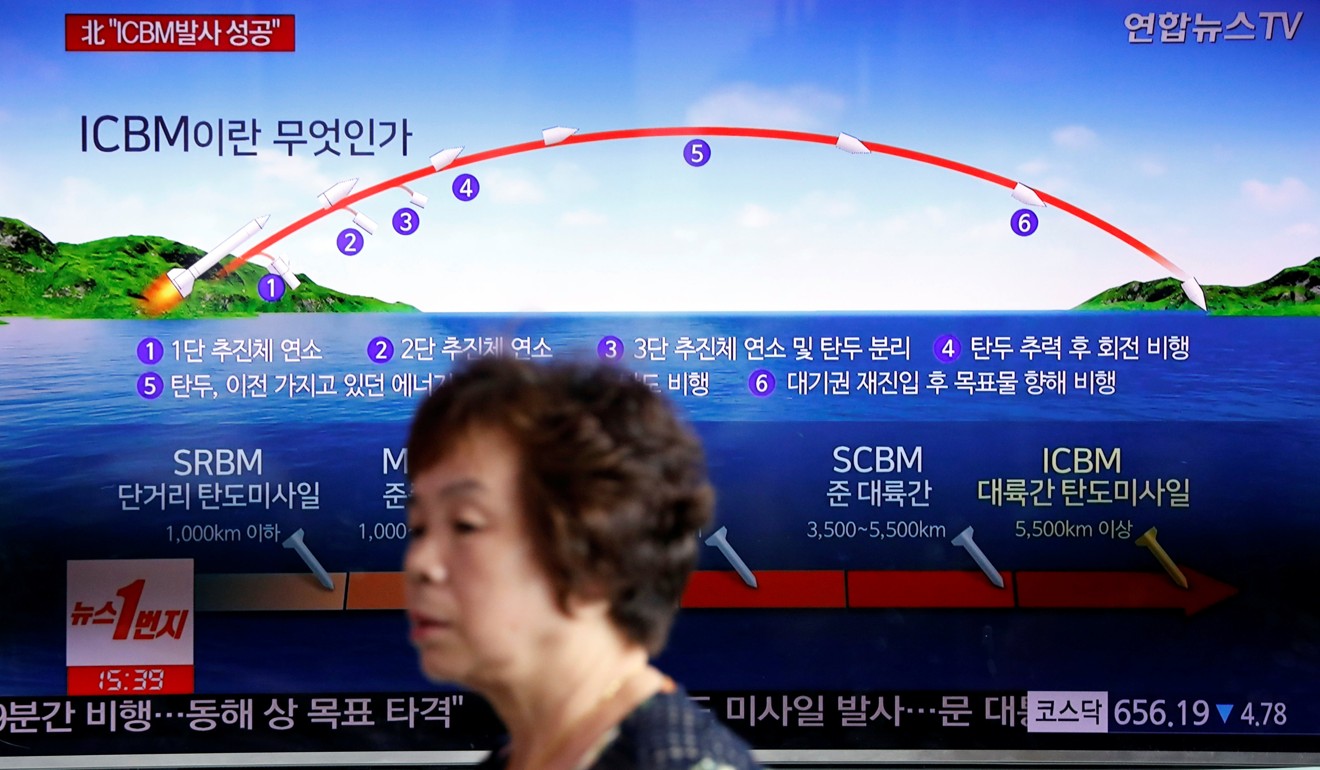 "For Xi, the test was a slap in the face," said Sourabh Gupta, a senior fellow at the Institute for China-America Studies in Washington.
"A nuclear test and an ICBM test were Trump's no-no and Xi has failed to deliver on this front. Remember that Trump had in January set a red line when he tweeted that an ICBM test 'won't happen'. This is as much a defeat for Trump as it is a humiliation for Xi."
With the latest test, Kim Jong-un has now launched more missiles in one year than his father did in 17 years in power, "punching holes in Trump's tweeted façade of strength", as Gupta put it. And the more holes he punches, the more steam Trump blows off. Since there's no easy way to tame or punish Kim, much of that ire is targeted at Beijing. In Poland, asked about possible military action against North Korea, Trump merely said he has "some pretty severe" options but "that doesn't mean we are going to do it".
The fact is, there is basically no military option, said Charles Morrison, distinguished senior fellow and former president of the East-West Centre in Hawaii. "They hold Seoul hostage to an artillery attack, and no South Korean government, especially the new one, is going to agree that military action is a good idea."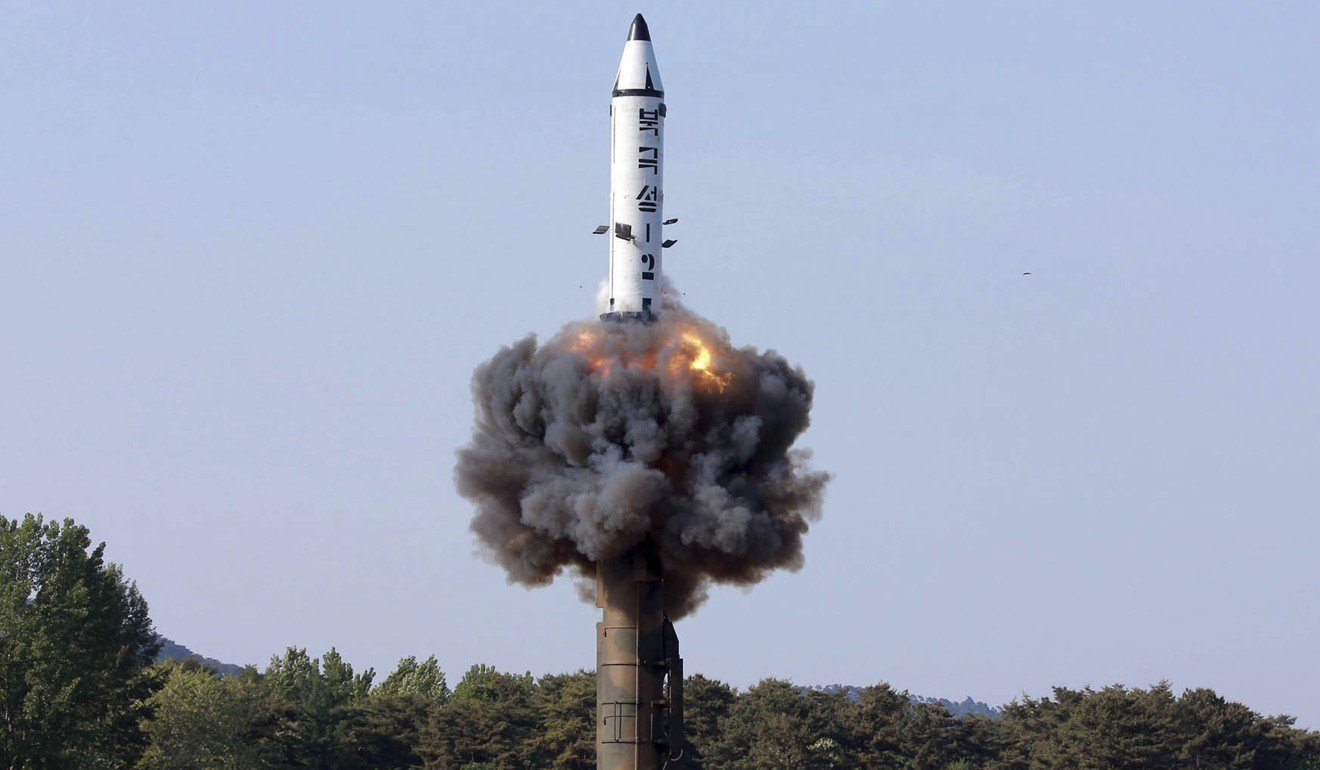 FOLLOW THE MONEY
In that case, the best Trump can do is go after Kim's purse, which puts Chinese companies squarely in the cross hairs. In the past few days, the US has downgraded China to the lowest tier on its global list of human trafficking and forced labour offenders, and slapped sanctions on two Chinese citizens, China's Bank of Dandong and a shipping company for aiding Pyongyang. There are also murmurs of possible trade actions against Beijing such as tariffs on steel imports. One of Trump's other tweets on Wednesday read: "The United States made some of the worst trade deals in world history. Why should we continue these deals with countries that do not help us?"
The action against the Bank of Dandong would give added weight to those calling for more aggressive financial sanctions against Chinese banks, entities and individuals involved in financing North Korea, Victor Cha, who used to be George W. Bush's top adviser on North Korea as director for Asian affairs at the National Security Council, told This Week in Asia.
But if Washington decided to drastically expand the blacklist of Chinese companies, it would probably lead to a significant downturn in US-China relations, said Guo Yu, principal China analyst at global risk and strategic consultancy Verisk Maplecroft. "The images of the Trump-Xi Mar-a-Lago summit could become a mere distant memory."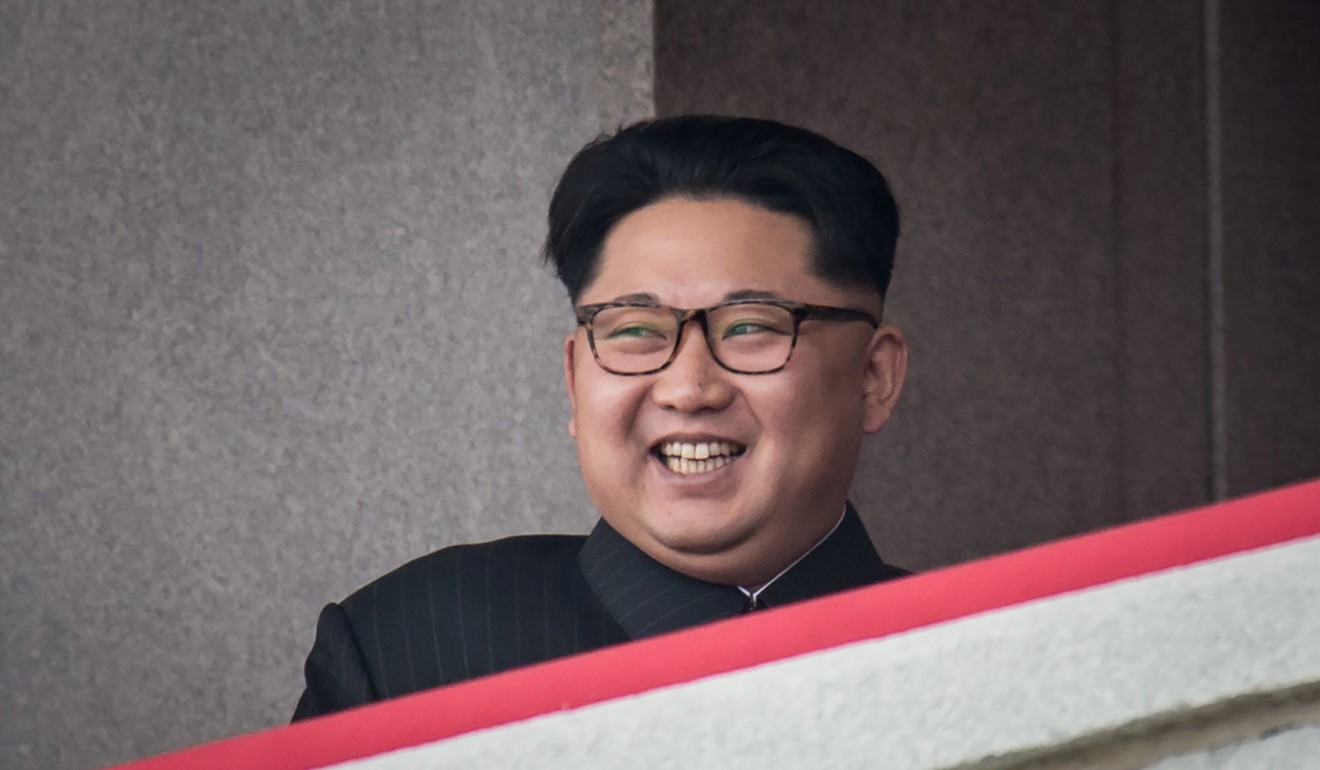 Any economic action by the US would set in motion a cycle of retaliatory steps on the part of China, with severe risks of head-butting on the trade front. Trump has also ordered several investigations, many of which are coming due, "fusing economic and non-economic issues into a combustive mix in the US-China relationship", said Gupta.
The three main ones that involve China in some form are investigations into whether steel and aluminium imports impair US national security, a review of trade agreement violations and abuses, and a review of the causes and contributors to trade deficits in major bilateral relationships. The first has been completed, the second is due in October and the third by the end of July. The decision on what remedies are to be applied on steel will be taken after Trump's meeting with key leaders at the G20, said Gupta. "Something ugly on steel is coming – and coming soon."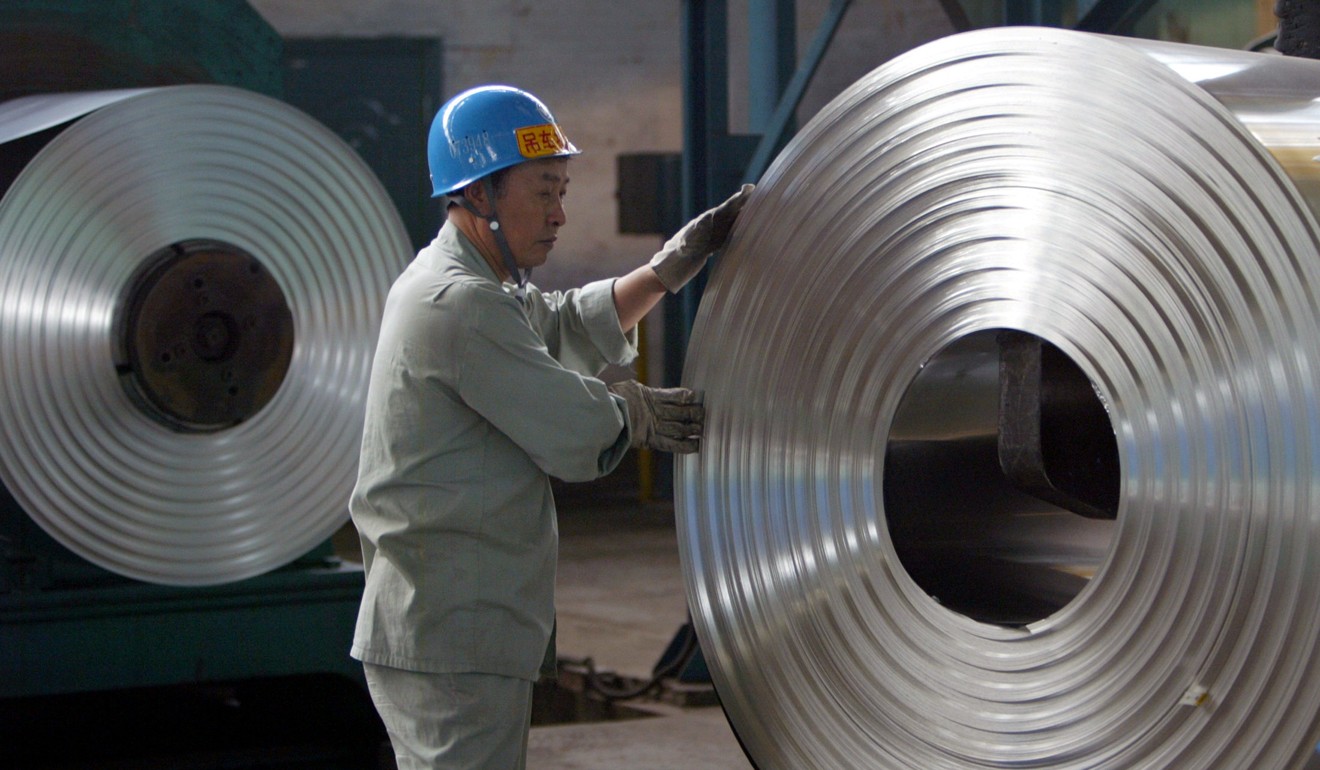 DOUBLE BIND
Since a full campaign of tough sanctions would involve the US blacklisting several Chinese banks to shut North Korea out of the international financial system, Denny Roy, a senior fellow at the East-West Centre who focuses on Asia-Pacific security issues, expects a long list of sanctioned entities. Apart from the possibility of Chinese retaliation, Roy also expects China to "try to surreptitiously help out the North Koreans by providing other ways for them to conduct international business".
The fundamental Chinese limitation, he said, was that Beijing feared a regime collapse more than it feared North Korea having nuclear weapons. China would have to deal with millions of refugees in the event of a political crisis. "That almost certainly guarantees the Chinese will not be part of a successful effort to force Pyongyang to de-nuclearise unless something happens that dramatically alters China's approach."
America's dilemma is that there's little it can do apart from hoping China will lean on Pyongyang. As Trump's experience has shown so far, outsourcing the North Korea problem to China has its pitfalls. Yet, not having China on board is not an option either.
"America's declared objective is to bring Kim Jong-un to his senses, not to his knees," said Ralph Cossa, president of the Pacific Forum CSIS (Centre for Strategic and International Studies) in Honolulu. "This would be extremely difficult even with maximum Chinese effort. It becomes considerably harder, if not impossible, without Chinese cooperation and especially if China continues propping up the Kim regime."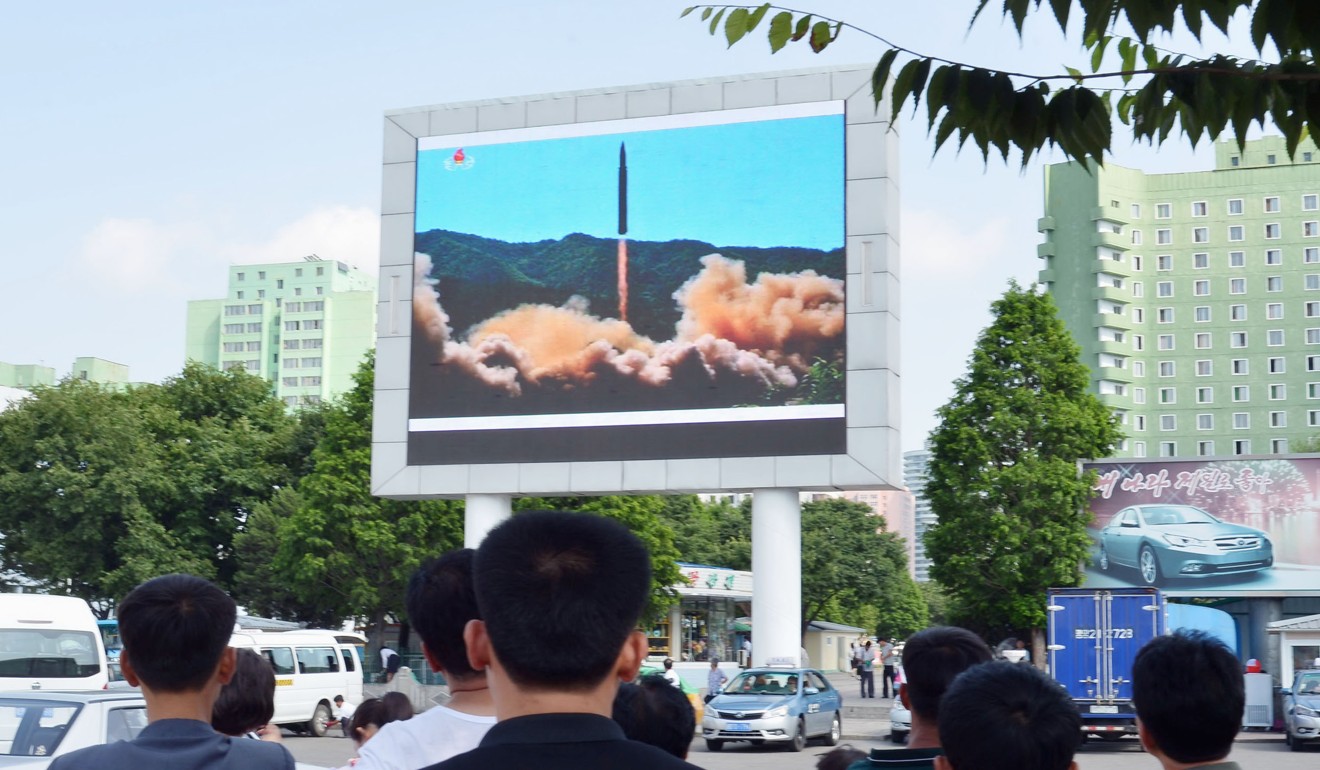 But China may not have as much leverage over Kim as is generally thought. Pyongyang made it a point to deny entry to the Chinese emissary to the Six-Party talks in April after Mar-a-Lago, said Gupta. Kim has also systematically eliminated all forms of Chinese influence within the higher reaches of the political establishment in Pyongyang as he saw Beijing as the only party capable of engineering a palace coup. Among the purged officials considered close to China was Kim's uncle, Jang Song-thaek, who was executed in December 2013.
The popular perception of Chinese control over North Korea notwithstanding, the fact remains that the hermit kingdom views China with deep suspicion, according to Zha Daojiong, a professor at the School of International Studies in Peking University. "North Korea views China with deep suspicion. For example, official North Korean presentations of the country's revolutionary history mention little, if any, Chinese sacrifice."
SECURITY FALLOUT
Those nuances aside, China's economic sustenance is still considered the oxygen that keeps North Korea breathing and Trump is mighty displeased that Xi is not pulling the purse strings hard enough to choke its neighbour. In more signs he is beginning to abandon his courting of Xi, he has announced a US$1.4 billion arms sale to Taiwan and sent a warship near a Chinese-occupied island in the South China Sea as part of freedom of navigation patrols, much to China's chagrin. On Friday, US bombers flew over the disputed South China Sea along with Japanese jets while the US 7th Fleet began an 11-day joint exercise with Indian and Japanese forces in the Bay of Bengal.
"This test will prompt a wholesale review of options for the United States," said Cha, outlining several outcomes other than sanctions, none of which would be palatable for China. "Among these will be significantly enhanced military exercises, possible deployment of additional troops, and increased pressure on Seoul to deploy as expeditiously as possible the remaining launchers of the THAAD [Terminal High Altitude Area Defence] battery."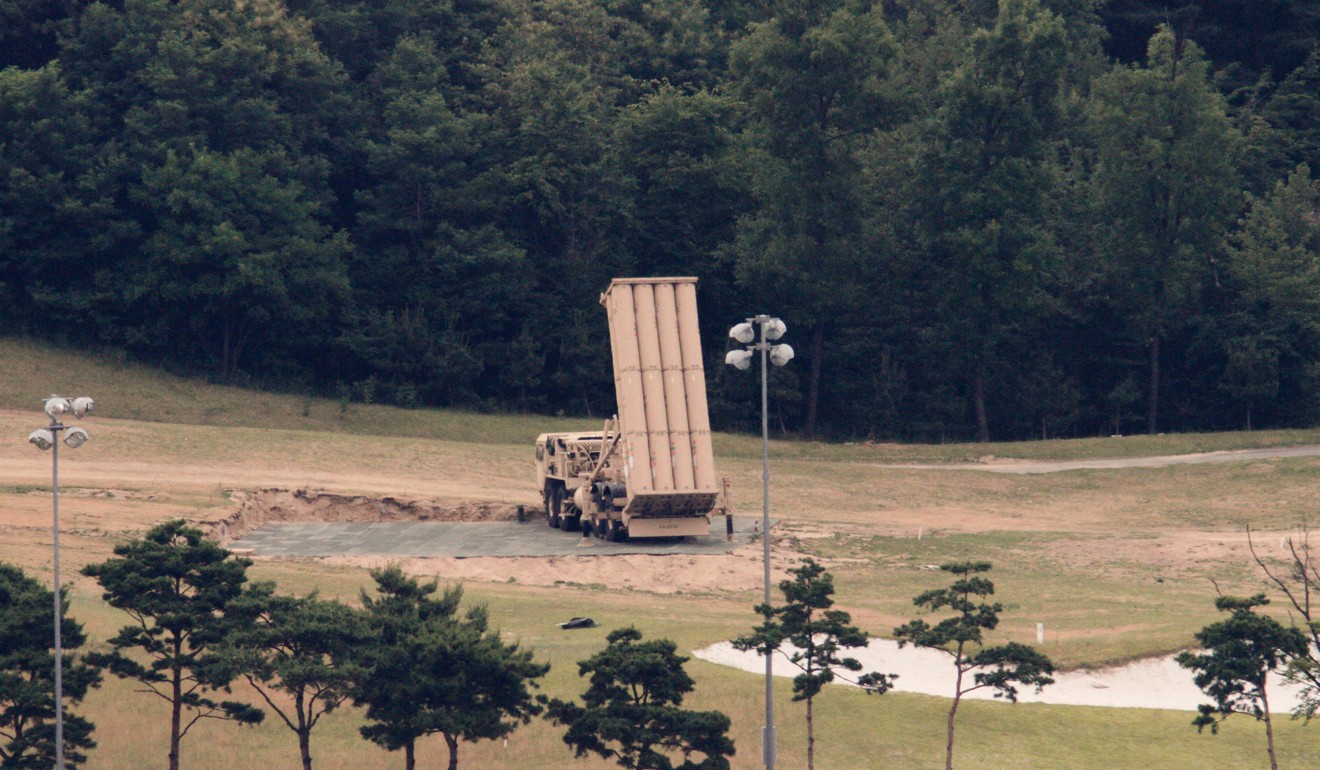 China has virulently opposed South Korea's deployment of THAAD, an American anti-ballistic missile defence system designed to shoot down missiles. China fears the system can be used to spy on its territory and has been bearing down on Seoul to stop its deployment. It has blocked online trade in South Korean goods, denied entry to K-pop stars and barred travel agents from selling Korea group packages to Chinese tourists, the biggest overseas travel source for South Korea since 2013.
ROOM FOR TALKS
Despite the seemingly confrontational setting, most experts still see negotiations as the only way forward for the North Korea issue. The Trump team is understood to have put out feelers to North Korea through China in April that the US was not pushing for regime change, regime collapse, or reunification of the peninsula. "Overall, Trump is both primed to attack North Korea if his hand is forced but is also priming himself for a return to diplomacy if the North can meet some basic conditions," Gupta said.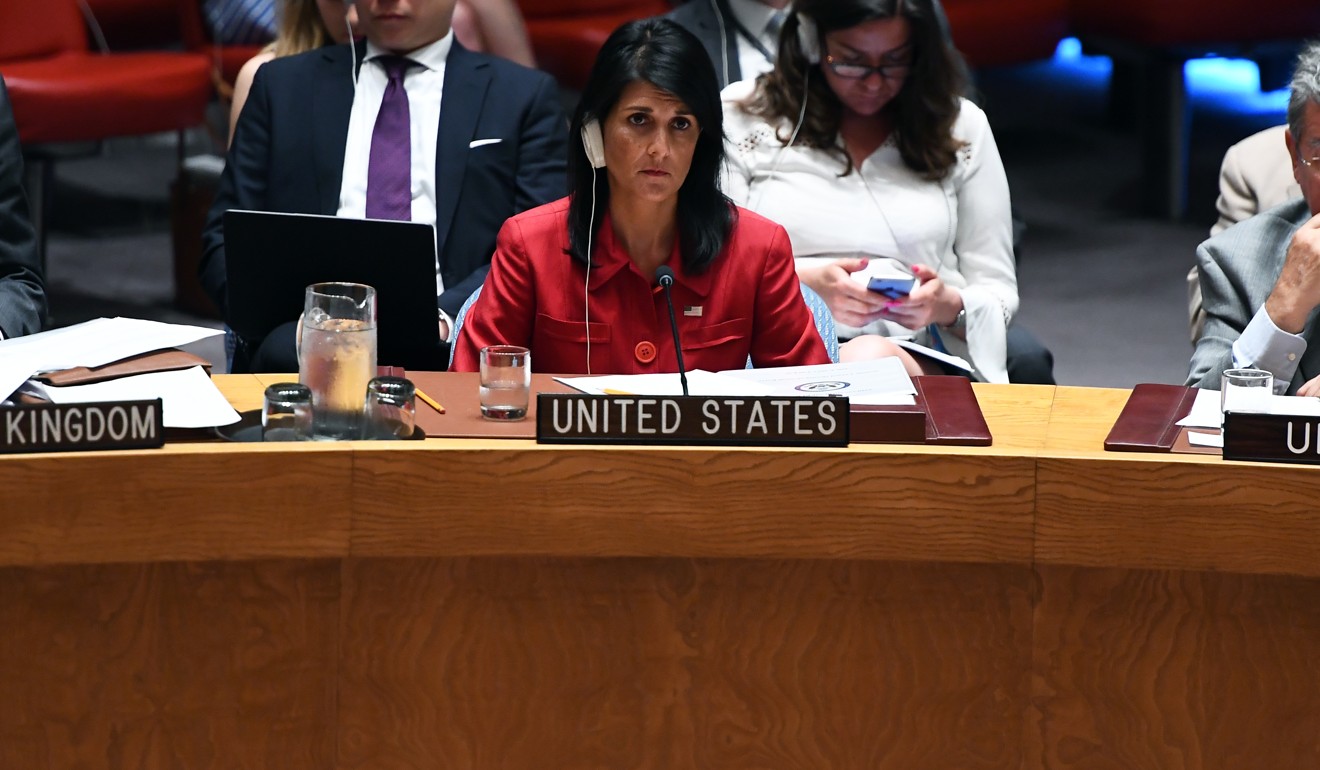 Nikki Haley, the US ambassador to the UN, this week stressed diplomacy was still the preferred approach. "One of our capabilities lies with our considerable military forces," she said. "We will use them, if we must, but we prefer not to have to go in that direction."
Over the years, said Morrison of the East-West Centre, North Korea had helped maintain China-US relations and also been a sore point. China's cooperation on North Korea had been cited by several US presidents as a reason for maintaining a decent China relationship.
"Americans are reluctant to engage in talks that will lead to another disappointment, which is why China could make a difference. So, all the reasons for which China and the US need each other remain," he said. "It's fine to say strategic patience is over, but it's still hard to make the case that strategic impatience will solve the problem." ■