Even after North Korea exchanged threats of a nuclear holocaust with the United States last week, South Koreans remain largely unruffled by what they see as routine conduct by their bellicose neighbour.
That's not to say they aren't worried though – just not so much about the North.
"Actually," Kang Won-taek, professor of political science at Seoul National University, told This Week in Asia, "many South Koreans are worried about unilateral military action by the United States."
Haeryung Kang, managing editor of Korea Exposé, expressed a similar sentiment last week, writing: "I'm just as afraid of Trump owning nuclear weapons as Kim Jong-un owning one."
Lee Kwang-min, a 39-year-old hairstylist who lives in Seoul, said Trump was "more dangerous" than Kim: "He's making trouble, building his kingdom like a dictator." Lee said Trump's brand of American exceptionalism was a danger to the world and even more worrying was that Trump didn't seem to take the situation seriously. "I think Trump is playing," said Lee.
WATCH: US versus North Korea - Beijing residents have their say
It's not hard to see why South Koreans might be so unsettled. On holiday at his New Jersey golf club on August 8, President Donald Trump told reporters: "North Korea best not make any more threats to the United States. They will be met with fire and fury like the world has never seen."
If the prospect of a looming nuclear war next door wasn't disconcerting enough for South Korea, matters weren't helped when Republican Senator Lindsay Graham of South Carolina remarked on NBC's Today show that, "If thousands die, they're going to die over there – they're not going to die here."
Temperatures continued to rise when Lieutenant General Kim Rak-gyom, head of North Korea's missile division, responded to Trump by detailing a plan to fire four intermediate-range missiles into the sea around Guam, home to the US Andersen Air Force Base and Naval Base Guam. North Korean leader Kim Jong-un said he would attack Guam "if the Yankees persist in their extremely dangerous, reckless actions".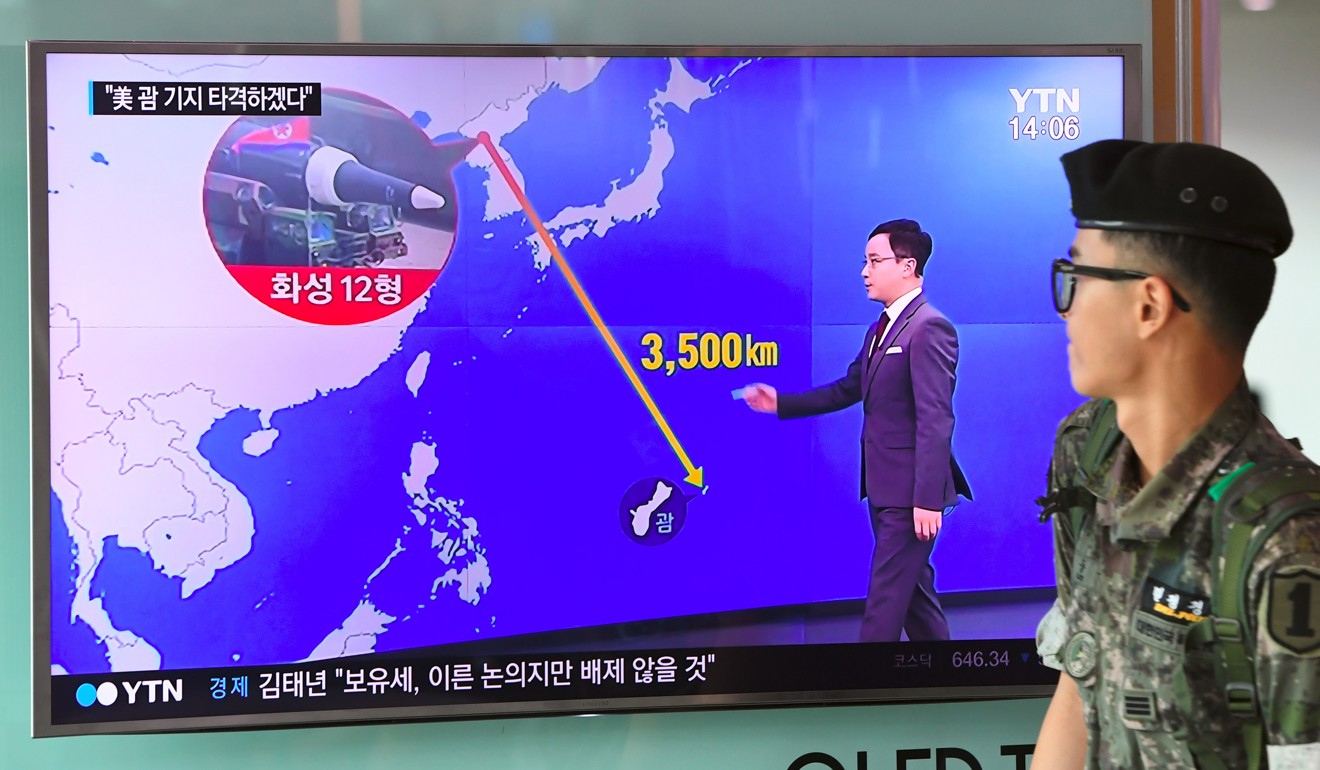 This wouldn't be the first time North Korea has kicked the hornets' nest as a hard-bargaining attempt to make the other side flinch, but Kim's conviction largely depends on China and South Korea, which have both emboldened him.
On several occasions, South Korean leader Moon Jae-in has chosen to censure the US rather than the North. Most recently, in his August 15 Liberation Day speech, commemorating the nation's independence from Japan, he rebuked the US, saying, "No one else can decide to take military action without the consent of South Korea."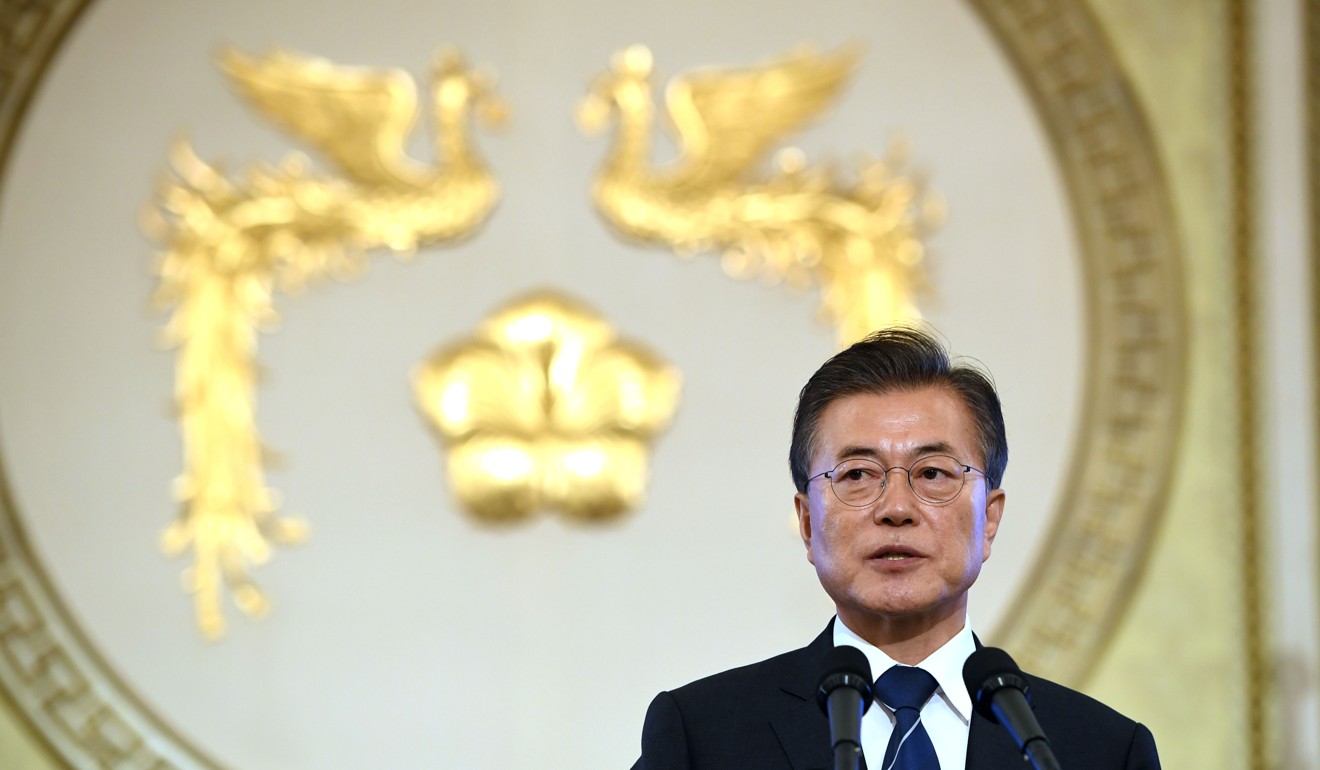 That's not to say Moon is unwilling to take a hard stance when necessary. "In the past," said Kang, "liberal governments tended to prefer better relations with North Korea, and I think that's still true, but the situation has dramatically changed. When the last liberal government was in office, North Korea was not a nuclear-armed country. We had the upper hand in terms of conventional weapons, so we felt free to make better relations with, or even support, North Korea."
But this, Kang stressed, had changed. North Korea now has nuclear weapons and, as of last month, intercontinental ballistic missile technology. After months of wavering, Moon has therefore said he will fully deploy the US-built Terminal High Altitude Area Defence (THAAD) antiballistic missile system. He's also pushing for three-way talks with China, the US and South Korea to settle Beijing's anxiety that THAAD could be used to spy on Chinese territory.
The question is whether his strategy prioritises relations with North Korea, as his critics say, or the safety of South Korea and its allies, as his supporters insist.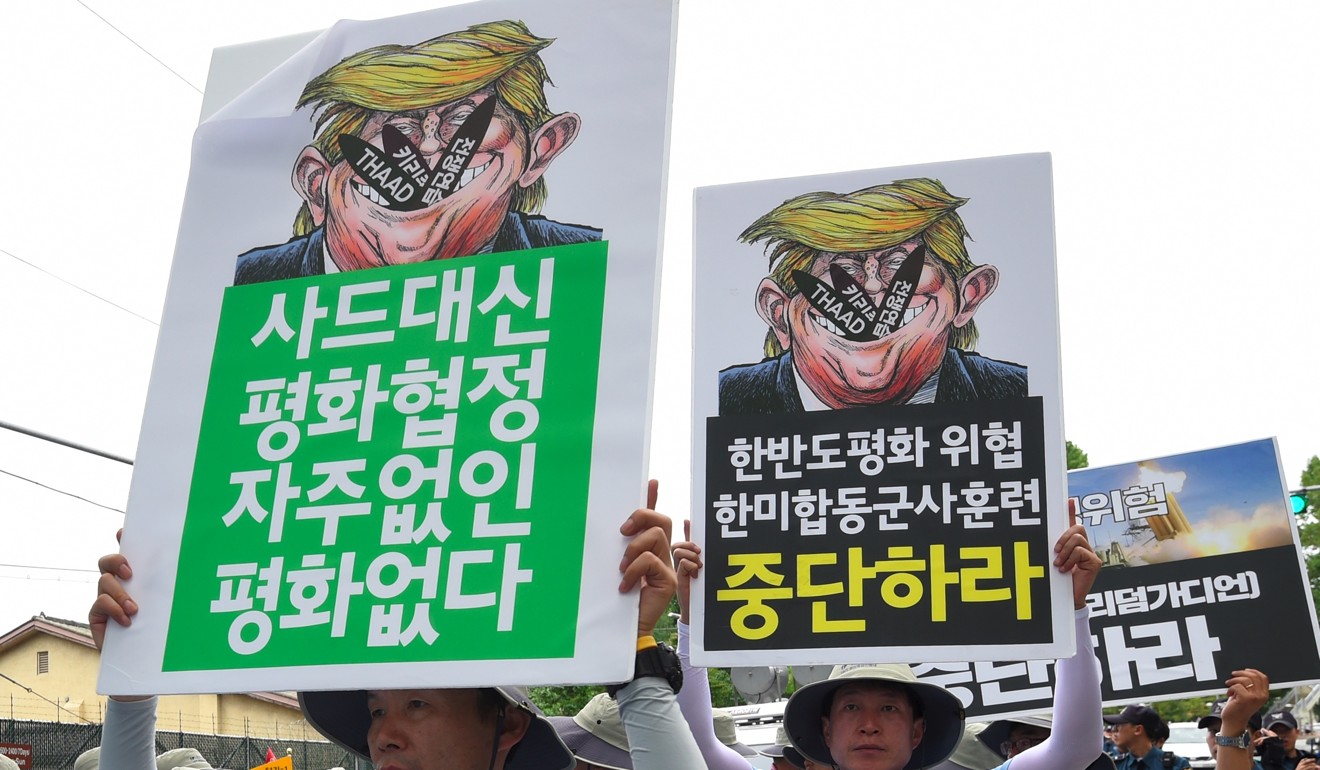 "I think conflict is highly unlikely," said Robert Kelly, professor of political science at Pusan National University. "North Korea would lose. Their leadership knows this, and they are rational. So they will not launch or attack out of the blue. I don't think Moon is submissive. I think it's fairer to say he's following up on his lifelong commitment to dialogue with the North. I don't think it will work, but I believe Moon is sincere."
China, too, is taking a measured approach by appealing for diplomatic talks, as is Japan. As tempers cool, only one world leader continues to speak in bellicose terms. "Kim Jong-un of North Korea made a very wise and well-reasoned decision," Trump tweeted on Wednesday. "The alternative would have been both catastrophic and unacceptable!"