In autumn 1986, as a young army captain deployed in India's northeastern state of Arunachal Pradesh, which China claims as its own territory, I readied to go to war with China. The provocation: a People's Liberation Army (PLA) company, about a hundred men, had entered territory that India claimed and established camp on a yak grazing ground called Wangdung, across a rivulet called the Sumdorong Chu, north of the hotly disputed Tawang township.
The local Indian corps commander, a gung ho paratrooper, Lt-Gen N.S. Narahari, took this as a personal insult. Pooh-poohing China's rationale that Indian intelligence patrols too had occupied Wangdung the preceding summer, Narahari mobilised his corps to the border, determined to wipe away the shame of 1962 when China had humiliatingly defeated India in this very sector.
India's massive troop mobilisation evoked a Chinese build-up and shots were exchanged more than once over the succeeding months. But while we teetered on the brink of war, cooler heads in New Delhi and Beijing negotiated a mutual withdrawal.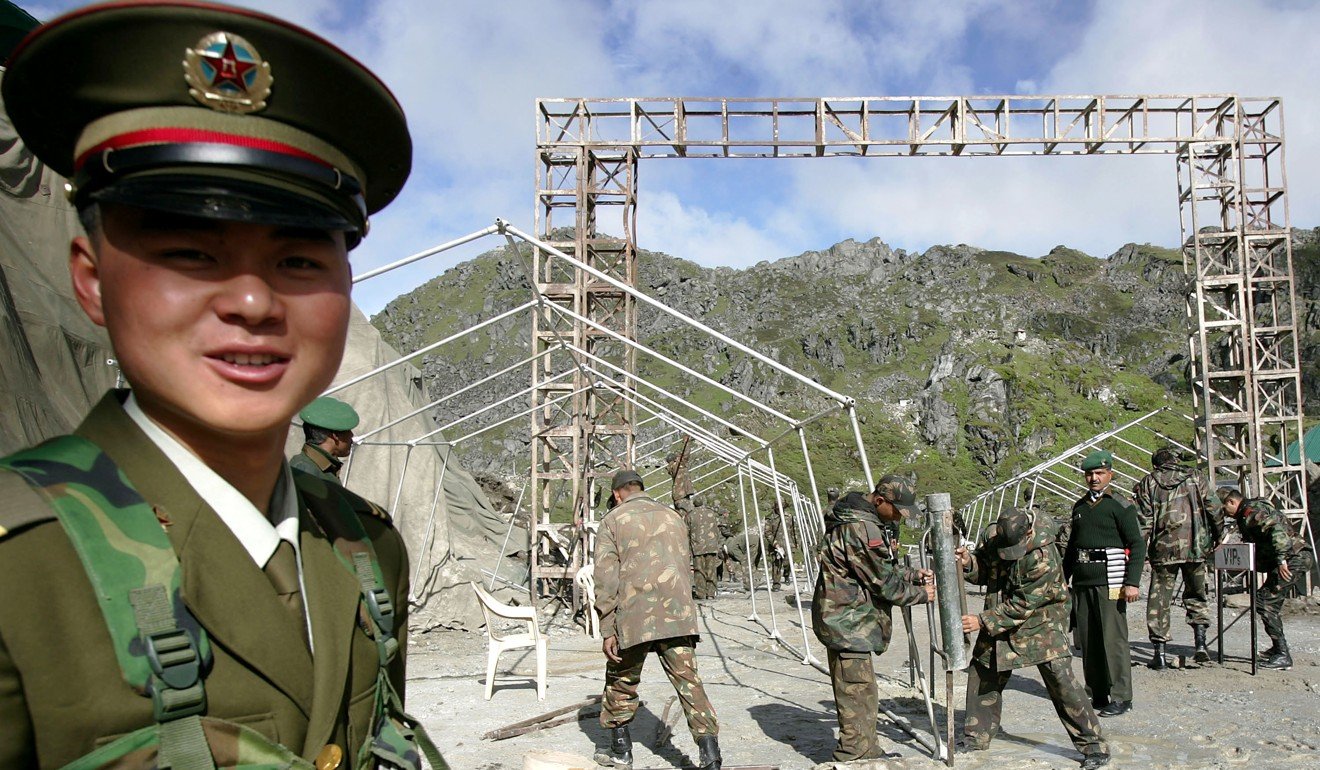 Three decades later, Chinese and Indian soldiers find themselves in a similar situation in Doklam today, locked eyeball-to-eyeball in a potentially combustible situation. The crucial difference this time is that India is reacting in a third country's territory – Doklam is disputed between China and Bhutan – which only makes India's intervention even more provocative to Beijing.
Relations are vitiated all across the 3,500km Line of Actual Control (LAC) between China and India as a result. Just how badly, was on display in a recently surfaced video of a violent patrol clash in Ladakh, 1,300km from Doklam. In the video, which Indian military sources confirm was filmed on August 15, some 30 Chinese border guards and an equal number of Indian soldiers can be seen hurling stones at each other, clearly causing injuries on both sides.
This violated mutually agreed standard operating procedures, which require patrols encountering each other in disputed territory to maintain a physical distance and unfurl cloth banners (that every patrol carries) emblazoned with a dual-language message: "This is our territory; kindly return to your side". After doing so, patrols are required to disengage and return to their camps.
But as tensions have escalated unchecked, this useful procedure with banners that has ensured peace since the Wangdung incident has degenerated into jostling and pushing and now stone-pelting. Both patrols were armed but, fortunately, neither opened fire. Such restraint cannot be counted upon to continue forever. Sooner or later some soldier, perhaps injured by a stone or a body tackle, will fire his weapon, killing or wounding an adversary and unleashing an escalatory spiral, fuelled by a storm of nationalism in both countries.
After the fire-breathing confrontation at Wangdung blew over in 1987, both sides drew lessons from that near miss and painstakingly constructed the path to peace. After the political deadlock was broken by Prime Minister Rajiv Gandhi's landmark visit to China in 1988, Beijing and New Delhi incrementally negotiated a series of agreements and confidence-building measures to manage the border.
China and India upgraded their dialogue framework during the then prime minister Atal Behari Vajpayee's visit to Beijing in 2003. A new mechanism involved discussions between Special Representatives of both countries' leaders, to work out a political bargain to solve the territorial dispute. This dialogue track appeared to have made a breakthrough in 2005, when the Special Representatives signed an agreement on "Political Parameters and Guiding Principles for the Settlement of the China-India Boundary Question". While the next step remains elusive – a "framework agreement" for a final solution to the vexed border – the Special Representatives continue their efforts, having met for the 19th time in April in Beijing.
The current tensions along the LAC, including precursor incidents at Depsang in 2013 and Chumar in 2014, indicate that the border management framework that grew out of Wangdung is no longer sufficient to keep the peace. The Doklam confrontation, like Wangdung three decades ago, must spur Beijing and New Delhi to establish new mechanisms that recognise new realities – like military-technical advances in border surveillance and communications, an aggressive new nationalism in both countries and an activist media that is fuelled by jingoism and xenophobia.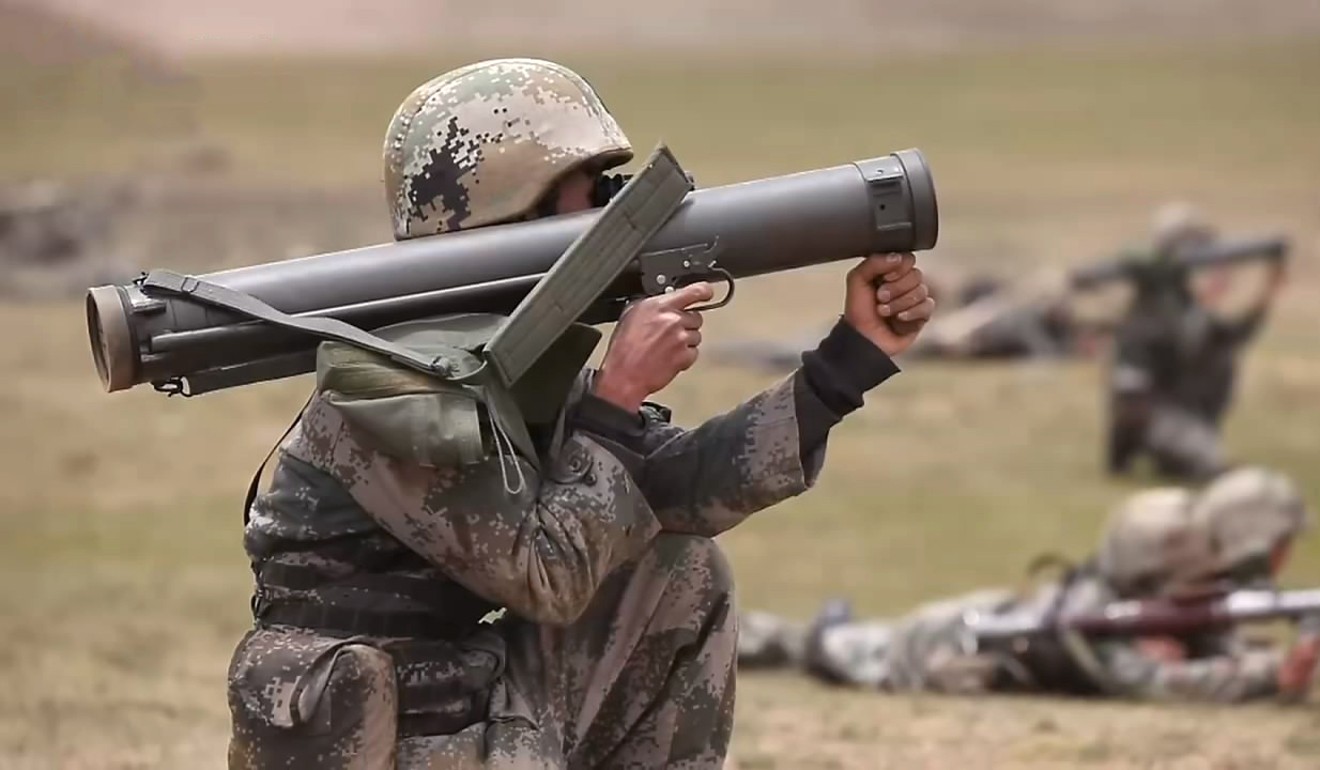 The first obvious step towards a new strategic paradigm would be to demilitarise the LAC. It is quite obviously unwise for both sides to deploy large numbers of troops in bitter environments, throw them regularly into confrontation with their adversaries and then rely on their restraint to keep the peace. Demilitarisation would require the two sides – which have already agreed to respect the status quo without prejudice to their territorial claims – to substitute physical patrolling and ground holding with electronic surveillance and verification measures.
A prerequisite for demilitarisation is for both sides to exchange maps marked with claim lines and the current LAC. India says China refuses to exchange maps, while China says the complicated boundary dispute should be left to a future generation. The result is all too evident as the world's two biggest armies face off in high Himalayas. Maturity demands that India and China do what is needed to bring their troops home – rather than put soldiers in a situation that can easily spin out of control. Prime Minister Narendra Modi and President Xi Jinping must meet at the BRICS summit in Xiamen next month and begin that process.
A former Indian Army colonel, Ajai Shukla is an analyst and commentator on defence and security affairs