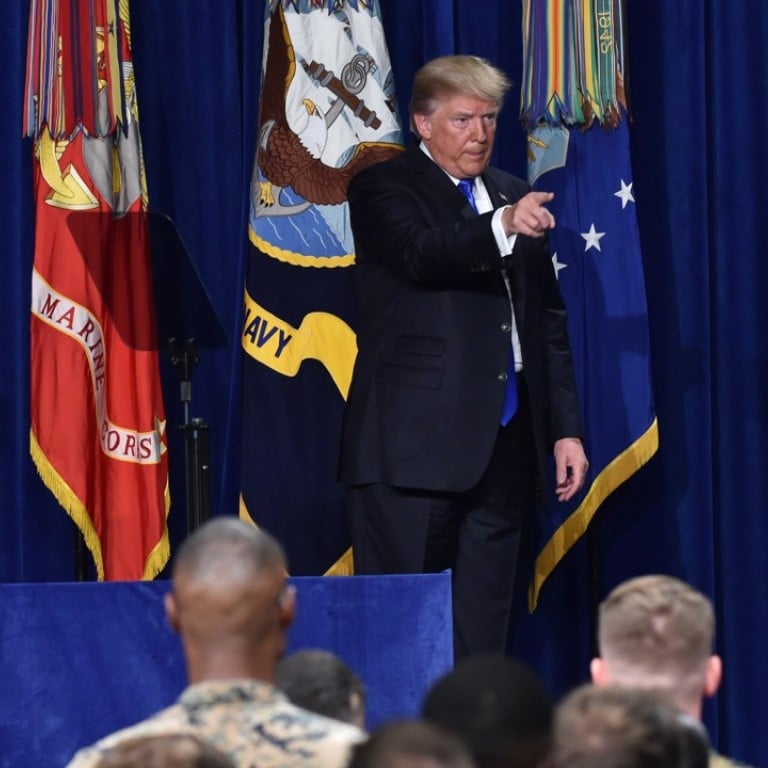 Is Trump driving Pakistan deeper into China's orbit?
As the US president sends an ultimatum to Islamabad over its support for terrorist groups, experts say Pakistan is no longer so vulnerable to American pressure
President
Donald Trump
's televised ultimatum to Pakistan to abandon its support for terror is unlikely to yield any fruitful result, except perhaps alienate the Pakistanis further and strengthen China's hand in the region.
In the first foreign policy announcement of his presidency to be announced on live television, Trump this week abandoned his earlier plans for a withdrawal of US forces from Afghanistan and warned Pakistan that failure to meet his demands could turn its alliance with the United States into enmity.
"We can no longer be silent about Pakistan's safe havens for terrorists, the Taliban and other groups that pose a threat to the region," Trump said in a speech at Fort Myer, a US army base next to the Arlington cemetery where thousands of America's war dead are buried.
The American president provided no details of US plans to reinforce the 8,400 troops it has deployed in Afghanistan or what steps he would order to force Pakistan to capitulate. But his options include the cessation of US military aid for Pakistan's massive ongoing counterterrorism campaign against Tehrik-i-Taliban Pakistan (TTP), al-Qaeda and Islamic State militants, which involves some 200,000 security personnel or nearly a third of its standing military.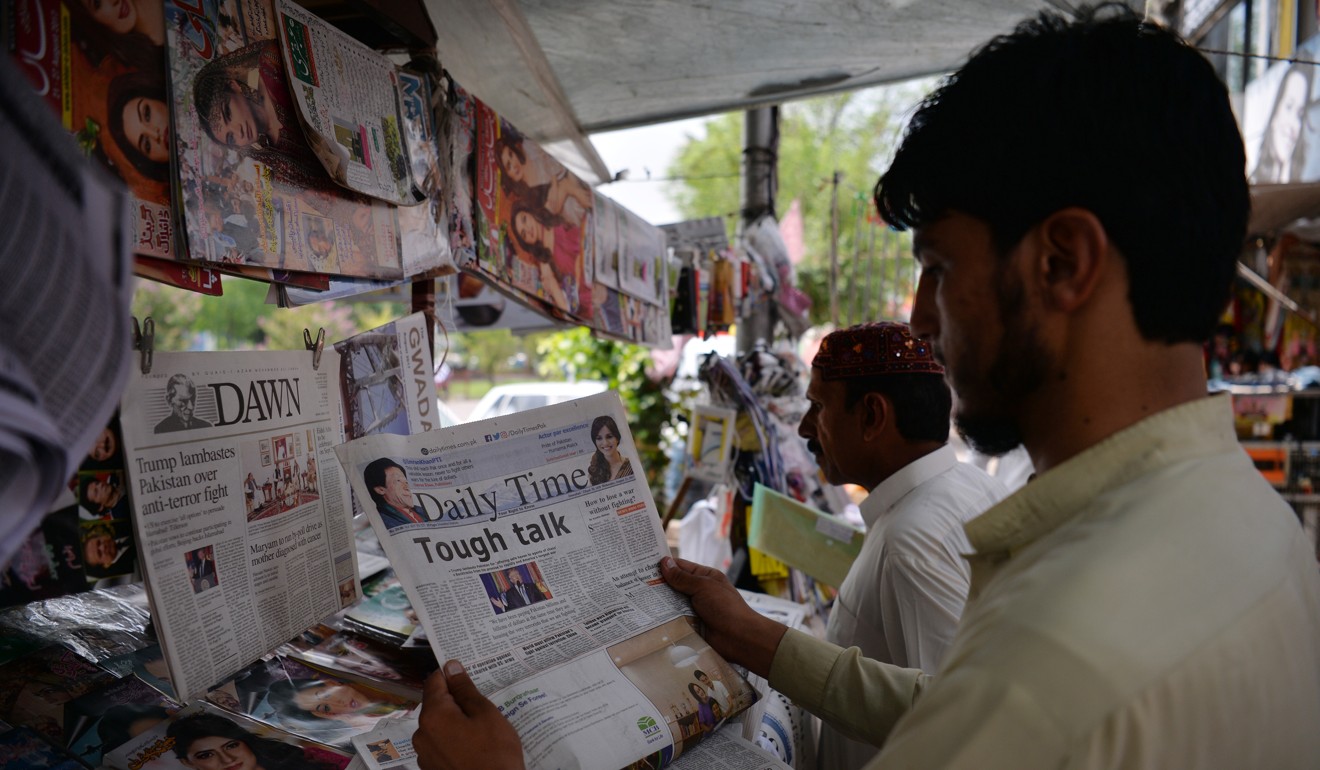 Arif Rafiq, a fellow at the Centre for Global Policy and the Middle East Institute, two Washington think tanks, said the Pakistan Army did not see itself as facing a "you're either with us or against us" moment, as it did in the aftermath of the September 11, 2001, al-Qaeda attacks on the US. The attacks were planned by terrorists based in Afghanistan and Pakistan, where Osama bin Laden was subsequently killed by US special forces in May 2011. Nor is Pakistan as vulnerable to US pressure as it was in 2009, when TTP insurgents overran much of northwest Pakistan, he said.
It took 200,000 troops until 2015 to quell the insurgency, although TTP insurgents continue to launch terrorist attacks from new havens in eastern Afghanistan.
"The Pakistan of today is not the Pakistan of 2009. It is far more secure, its economy is much healthier, and the relationship with China is more robust and multidimensional," Rafiq said. "Since the bin Laden raid, Pakistan has diversified its relations with other countries, bolstering ties with Qatar, Russia, and Turkey. It has weaned itself off a dependence on the US and added layers of insulation from American pressure. The Pakistan of today has options and it is likely to strengthen its alliance with China in response to US pressure."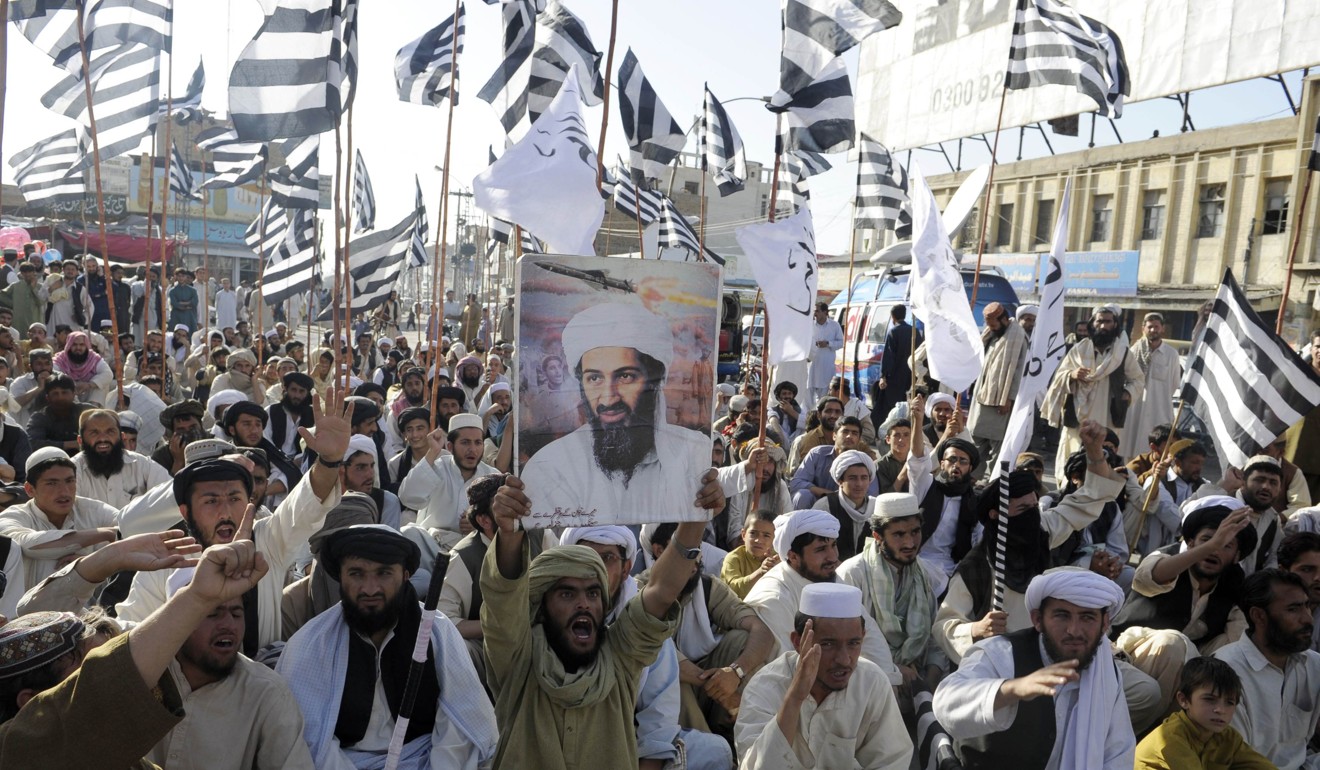 Michael Anton, spokesman for the White House National Security Council, said the US could also "conceivably" impose sanctions on Pakistani officials tied to the Haqqani Network, a Taliban-allied faction responsible for launching many high-profile attacks in Afghanistan. While the US considers the Taliban an insurgent group, the Haqqani Network has been classified as a terrorist group and its leaders are the subject of US sanctions.
"There's a camp that contends that the US does have leverage but it just hasn't used the right tools – and that it should therefore go where it hasn't gone before by declaring Pakistan a state sponsor of terror or sanctioning Pakistani military officials and preventing them from travelling to the US. With Trump taking a harder line, we could see some of these new steps," said Michael Kugelman, deputy director of the Asian programme at The Wilson Centre, a US think tank.
He said Pakistan, which controls the only two overland military supply routes into Afghanistan, and is a key provider of intelligence on terrorist groups like al-Qaeda to the CIA, would be hard-pressed to cave in to US pressure. "In fact, the more pressure that Washington exerts, the less likely Islamabad is to comply," he said.
Trump's ultimatum to Pakistan came as its foreign secretary Tehmina Janjua visited Beijing to discuss the revival of efforts by the so-called Quadrilateral Coordination Group to set up peace talks between the Afghan government and the Taliban. The group includes Afghanistan, China, Pakistan and the US.
Janjua met with State Councillor Yang Jiechi, China's top diplomat, and Foreign Minister Wang Yi. Wang shuttled between Kabul and Islamabad in late June to reduce tensions over the failure of both countries to prevent cross-border terrorist attacks from their respective territory. He brokered an agreement on the resumption of security cooperation, under which counterterrorism operations would be verified by China and the US.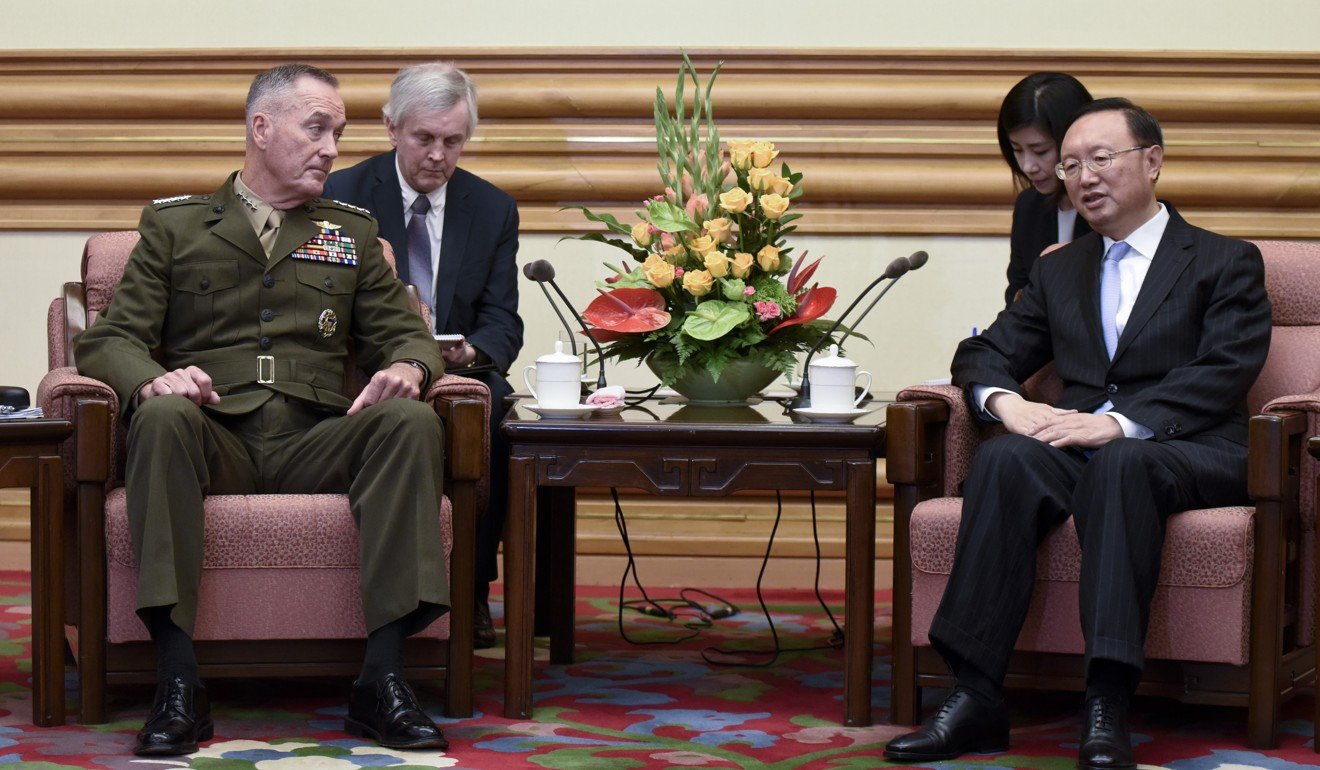 Responding to Trump's statement, Chinese Foreign Ministry spokesman Hua Chunying defended Pakistan's record. "Pakistan is at the forefront of the counterterrorism efforts. For many years, it has made positive efforts and great sacrifices for combating terrorism and made important contributions to upholding world peace and regional stability. We believe the international community should fully recognise the efforts made by Pakistan in fighting terrorism," she said.
"We also hope that the United States and Pakistan can carry out counterterrorism cooperation on the basis of mutual respect and make concerted efforts for regional security and stability."
In a telephone conversation on Wednesday, Yang told Tillerson due consideration should be given to the "important role Pakistan plays in the Afghanistan issue", and renewed China's offer with coordinate efforts for peace in Afghanistan, Xinhua reported.
"We need to ... respect Pakistan's sovereignty and security concerns," Yang said.
Andrew Small, a fellow at the German Marshall Fund and author of The China-Pakistan Axis, said China would be concerned about the US signalling on Pakistan, a key ally and home of the China-Pakistan Economic Corridor (CPEC), the 15-year US$62 billion showcase of President Xi Jinping's "Belt and Road Initiative" to integrate the regional economy. "China would look to counteract any efforts to squeeze Pakistan financially or economically, given the importance of CPEC, and will help Pakistan with political cover too," he said.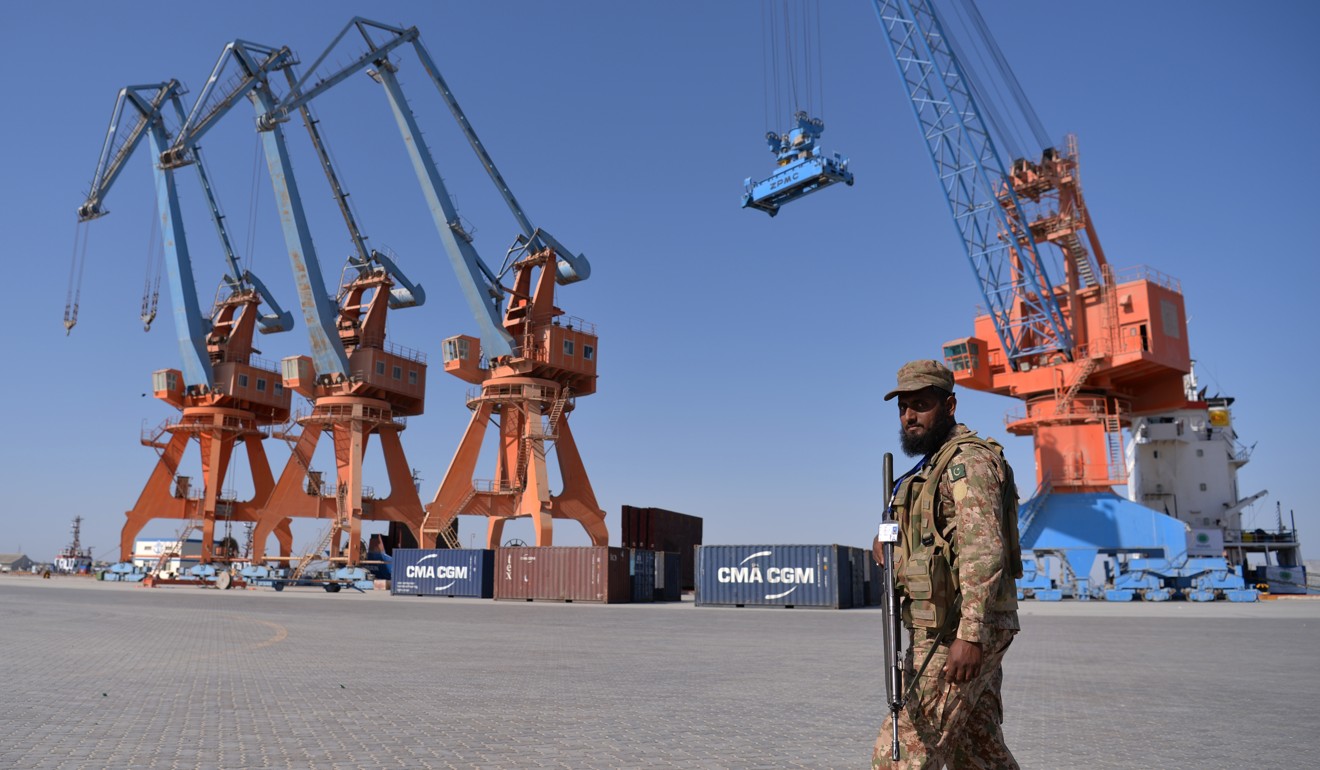 Balochistan province is a focal point of CPEC and houses the Chinese operated port of Gwadar, which started handling Chinese commercial cargoes in November. The vast province is also home to hundreds of thousands of Afghan refugees, including many exiled leaders of the Taliban and their families.
"The military question is tricky: if the US were, say, to step up drone strikes in Pakistan outside the tribal areas, China wouldn't be happy, and may inaccurately see strikes in Balochistan, for instance, as partly directed at them," Small said. "The Chinese will tread very carefully and try to approach all of this in a non-confrontational way – they have already been saying to the US that they think any attempt to squeeze Pakistan won't work, and they will prioritise helping to patch things up. For now, I think they'll see room for manoeuvre, and encourage Pakistan to take it."
Rafiq said China would be worried about Trump's positioning of the Afghan war as part of the wider geopolitical rivalry in the Indo-Pacific region, particularly during its military stand-off with India in Bhutan. "Unless complemented by private diplomatic reassurances, Trump's address may aggravate Beijing's anxieties about US objectives in the region. Trump failed to mention China, despite its involvement in the embryonic reconciliation process with the Taliban and promise of investments in Afghanistan. Instead, Trump asked India – which, unlike China, does not border Afghanistan – to increase economic aid to Kabul. Policymakers in Beijing may suspect the US seeks to position India as a counterweight not only to Pakistan, but also to China and its Belt and Road Initiative." ■