Take a guess: which Southeast Asian country did Beijing invite for the BRICS Summit that begins on Sunday in Xiamen, where leaders from Brazil, Russia, India, China, and South Africa will discuss the future of emerging economies over tea?
Option A: Indonesia, Southeast Asia's biggest economy;
Option B: Cambodia, the region's fastest growing economy, or;
Option C: Thailand, which is riding a wave of political uncertainty, even if it is the second-largest economy in Southeast Asia.
And the answer is ... Yes, Thailand.
Beijing's invitation might have raised eyebrows in some quarters as it came at around the time Yingluck Shinawatra, the former prime minister of Thailand, was fleeing the country ahead of a verdict in her trial over a controversial rice subsidy scheme. Yingluck was supposed to appear in court on August 25 but followed the path of her brother, Thaksin, into self-imposed exile. Her disappearance served as a reminder of Thailand's years-long political chaos.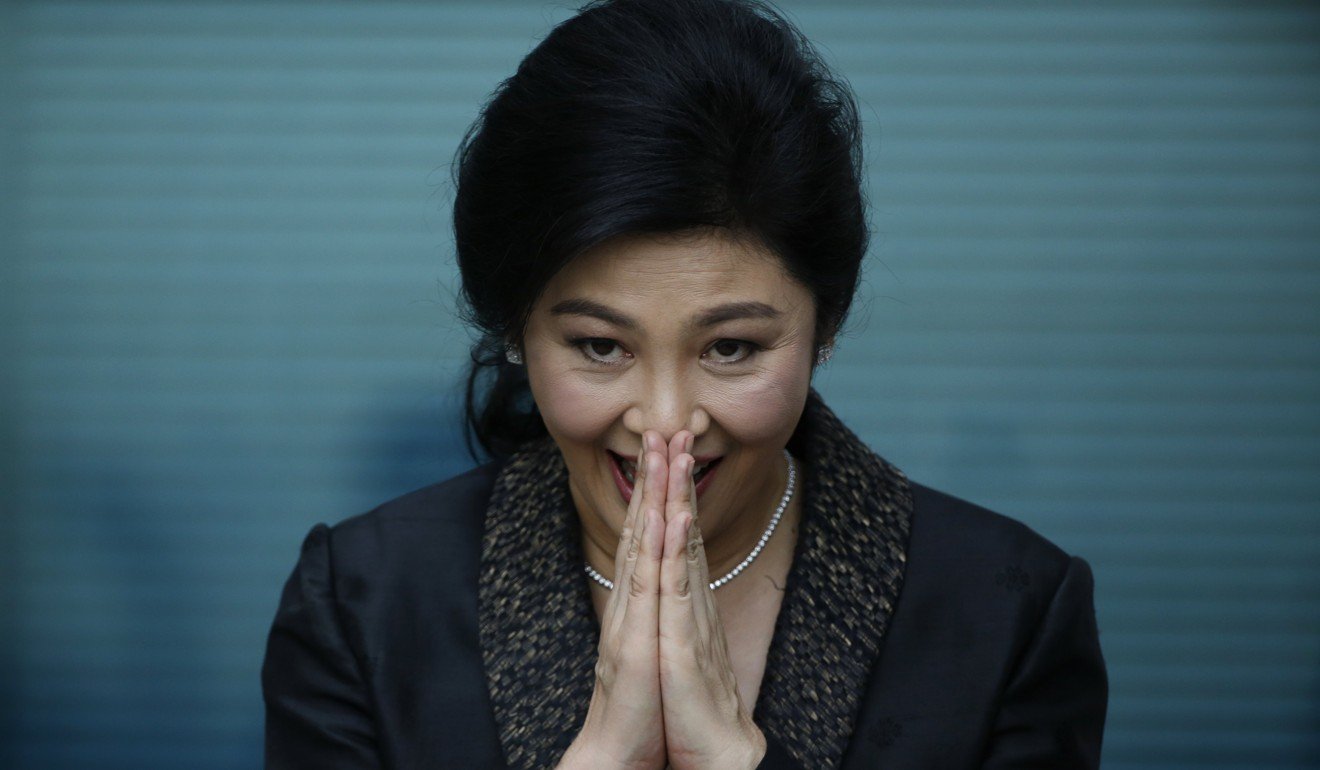 Analysts see Beijing's invitation as returning a favour – Bangkok is its all weather ally and has helped China navigate its territorial disputes with neighbours in the South China Sea – and as a signal of Thailand's still sound position in the global economy.
"Thailand could play an important role in economic integration in the region," said Kiatipong Ariyapruchya, a senior economist at the Bangkok office of the World Bank. Despite persistent political unrest, "there is no fundamental problem in the Thai economy".
Thailand's economy grew at its fastest pace for four years in the second quarter, according to official statistics released in August. The National Economic and Social Development Board has raised its economic output forecast to 3.5-4.0 per cent for 2017, after last year's 3.2 per cent expansion.
Economists attribute Thailand's growth largely to a recovery of the global economy. With more orders from abroad, Thailand's exports during the first six months of 2017 jumped 7.8 per cent year on year to a six-year high, generating US$113 billion in revenue.
Meanwhile, a healthier global economy sent more travellers from overseas to the Land of Smiles, bringing in US$26 billion.
Exports make up nearly two-thirds of Thailand's economic output while tourism contributes 12 per cent. Surges in both sectors are a key to Thailand's growth.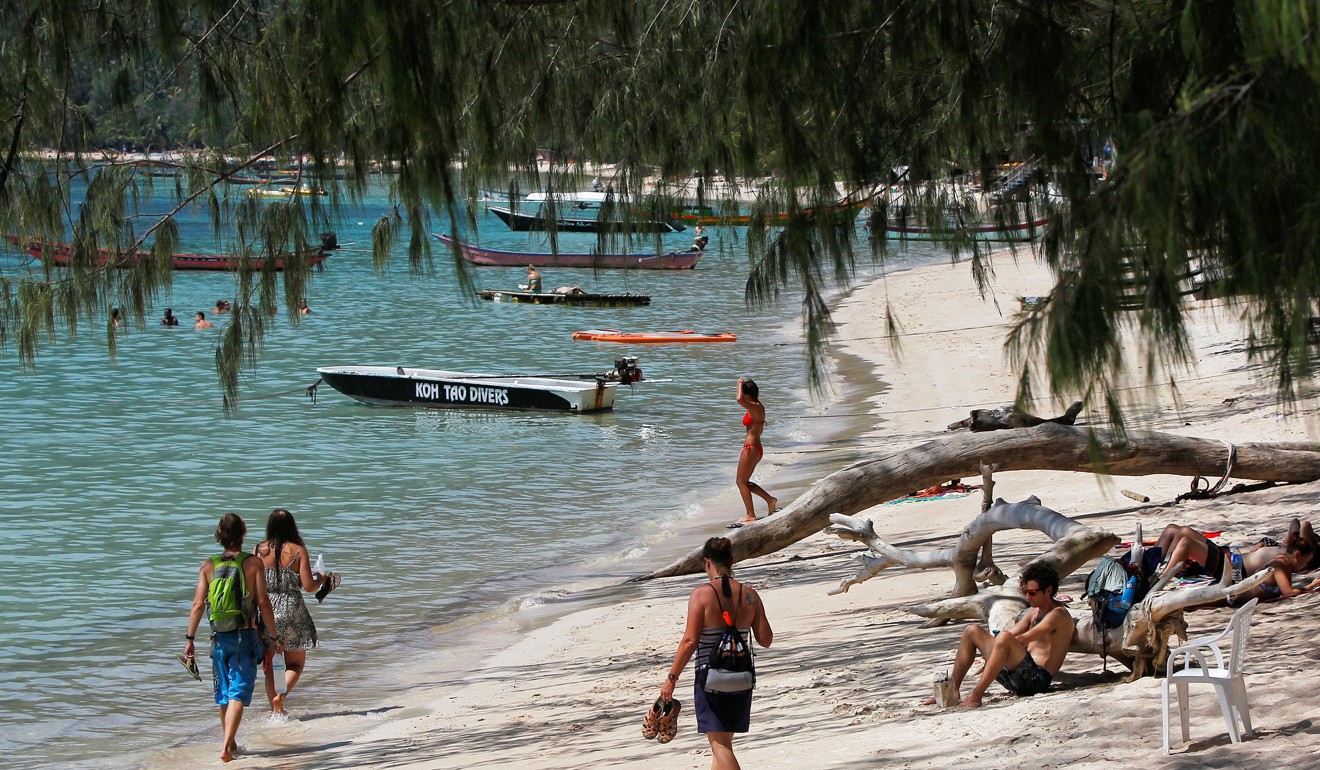 And Thailand's government should take credit for the stronger economy, too. "The country has been well-governed compared to other Southeast Asian countries," said Zhang Baohui, an international affairs expert at Lingnan University in Hong Kong. "It's internal political conflicts have not derailed the overall political stability. This is why the country has been attracting so many tourists," he said.
If anything, the current, military, government had done a better job than previous ones in creating a better business environment, said Kiatipong of the World Bank. "We have seen a lot of progress in economic reform and infrastructure upgrading," Kiatipong said, adding that measures such as building new roads and giving aid to the rural poor had also helped.
Even so, political uncertainty has left a mark. Thailand's growth in investment remains slow. "Companies prefer to stay with existing capacity, rather than add new capacity. That shows a lack of confidence in the market," said an economist who oversees the Southeast Asia region for an multinational bank in Singapore.
With Thai firms hesitating to spend at home, outbound investment hit a record US$13 billion last year, according to the United Nations Conference on Trade and Development. That has boosted Thailand's importance to its regional neighbours, another reason for Beijing to invite Thai Prime Minister Prayuth Chan-ocha to the summit.
In addition, Beijing viewed Thailand as a regional transport hub for Chinese businesses, said Bin Huang, a researcher at Kasikorn Research Centre in Bangkok.
China has proposed a multibillion-dollar railway project that would run from the Thai capital all the way to Nong Khai on the Laos border. That project would then join up with the China-Laos railway to form a web of connections between Bangkok and Kunming in southern China. The first phase of the plan has already been approved by Prayuth and it is expected to be signed at the BRICS summit.
But the invitation to the BRICS went beyond economic considerations, said Zhang, of Lingnan University, who noted close security links and Bangkok's purchases of Chinese weapons. Three Chinese submarines are among its latest acquisitions and the air forces carried out joint drills last month. "China really appreciates Thailand's support for its national interests. Thailand has a special place in China's foreign policy," he said. ■