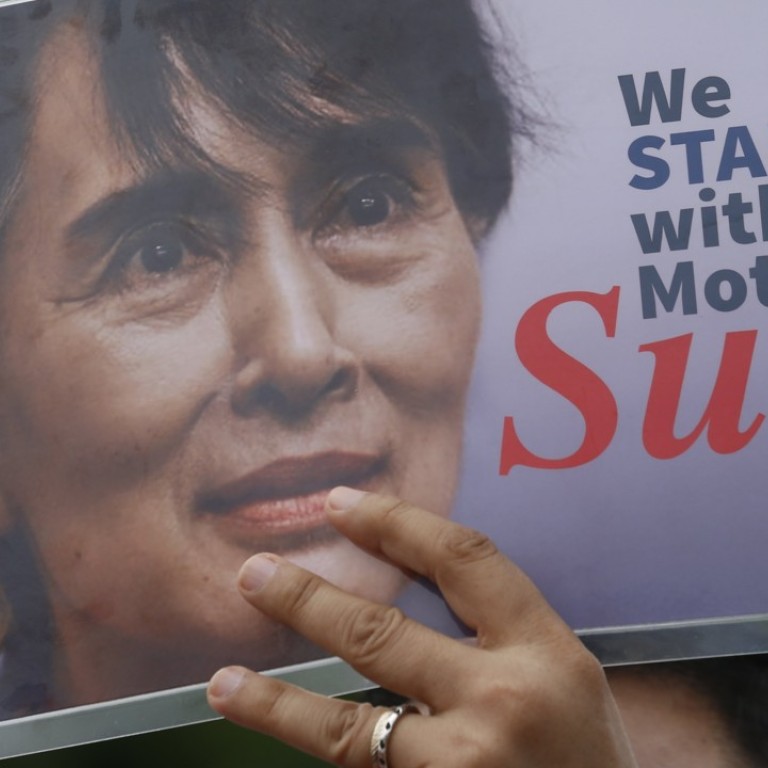 Why do China, India back Myanmar over the Rohingya crisis?
Heavy investments in Rakhine state have seen the two countries take a markedly different approach to the Western powers leaning on Suu Kyi's beleaguered government
Their troops may be involved in periodic stand-offs on the disputed Himalayan border and they may be competing for influence in Myanmar, but India and China are on the same page regarding the
Rohingya crisis
.
Heavily invested in Rakhine state, both Asian powers are giving strong backing to the Myanmar leadership, in contrast to the Western and Islamic countries demanding answers from the beleaguered
Aung San Suu Kyi
government.
The crackdown on the Rohingya in Rakhine by the Myanmese army – the Tatmadaw – has led to an exodus of half a million refugees into Bangladesh, raising fears of a military conflict.
Bangladesh Prime Minister Sheikh Hasina last week claimed Myanmar was trying to provoke a war with her country. Hasina is keen to prevent a trans-border jihadi nexus from taking hold and has offered military help to the Tatmadaw to take on the Arakan Rohingya Salvation Army (ARSA), though Myanmar is yet to respond to the offer.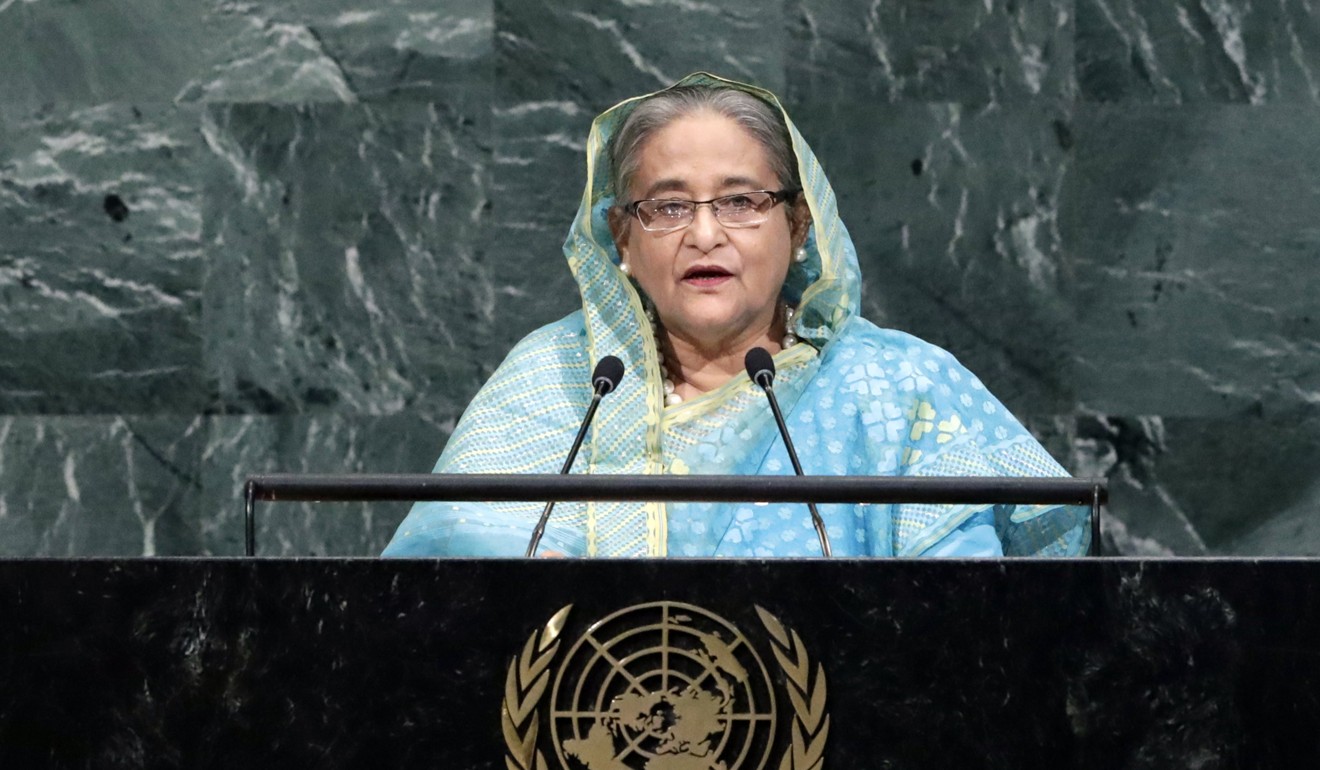 India, too, fears a jihadi nexus. Its intelligence services have reported close links between the ARSA, Bangladesh's Jamaat-ul-Mujahideen (JMB) and the Indian Mujahideen, all apparently backed by Pakistan's Lashkar-e-Taiba that New Delhi holds responsible for the 2008 terror strike on Mumbai.
"We stand by Myanmar in the hour of its crisis, we strongly condemn the terrorist attack on August 24-25 and condole the death of policemen and soldiers, we will back Myanmar in its fight against terrorism," said a statement of the Indian ministry of external affairs the day after an ARSA attack on around 30 police and army posts, which the Myanmar army says triggered its ruthless counter-attack that has driven more than half a million Rohingya into Bangladesh. The Indian statement made no mention of the military's retaliatory attacks.
India has also threatened to expel nearly 40,000 Rohingya migrants it says have illegally settled in the country, including 15,000 registered with the United Nations High Commissioner for Refugees (UNHCR), provoking sharp criticism from the UN.
China has similarly extended "strong support" for Myanmar on the Rakhine issue. "We hope that the international community will create a good external environment so that Myanmar can solve its problems properly," said the Chinese ambassador to Myanmar, Hong Liang, at a reception to mark the 68th anniversary of the founding of People's Republic of China ahead of an open discussion on Rakhine at the UN Security Council.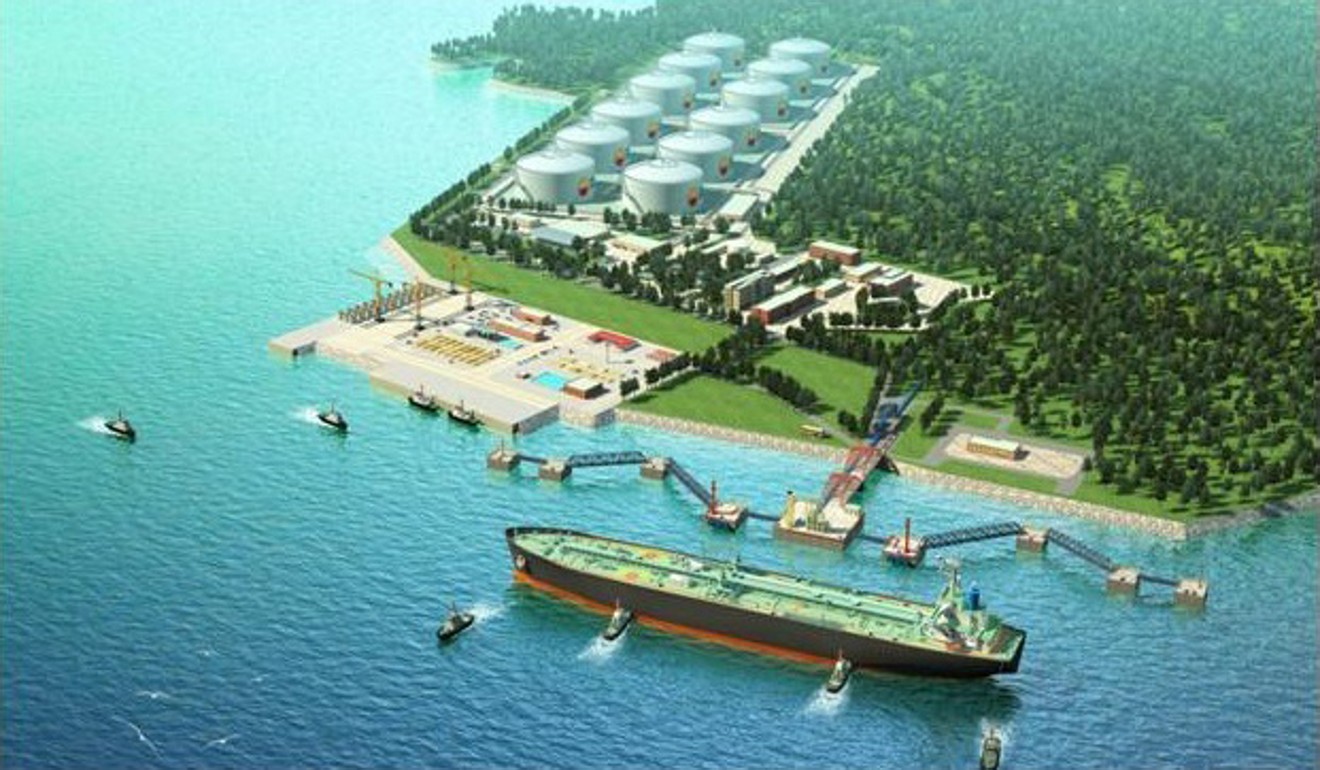 Both India and China have huge infrastructure projects in Rakhine – the India-funded Kaladan multi-modal project designed to provide a sea-river-land link to its remote northeast through Sittwe port and the China-funded Kyauk Phyu port, which is to be the starting point of an oil-gas pipeline and railroad link to Yunnan state in China.
Though neither of these projects are in the troubled region of northern Rakhine, where Muslim Rohingya are a majority in a predominantly Buddhist country, the threat of terrorism spilling over to parts of Rakhine where they have invested and also into their own territories worries New Delhi and Beijing alike.
"What if ARSA terrorists attack an Indian ship on the Kaladan river or try blowing up parts of the Yunnan-Kyauk Phyu oil-gas pipeline as the [separatist group United Liberation Front of Assam] used to do in [the Indian state of] Assam?" asks Major General Gaganjit Singh, former deputy chief of India's Defence Intelligence Agency. "Such scenarios cannot be discounted."
When Indian Prime Minister
Narendra Modi
met Chinese President
Xi Jinping
on the sidelines of the
BRICS summit at Xiamen
in early September amid a festering
border stand-off at Doklam
, both leaders decided not only to pull back troops from the Bhutanese territory to avoid a confrontation, they also reportedly agreed to "work constructively for regional stability", with an emphasis on the ongoing Myanmar crisis.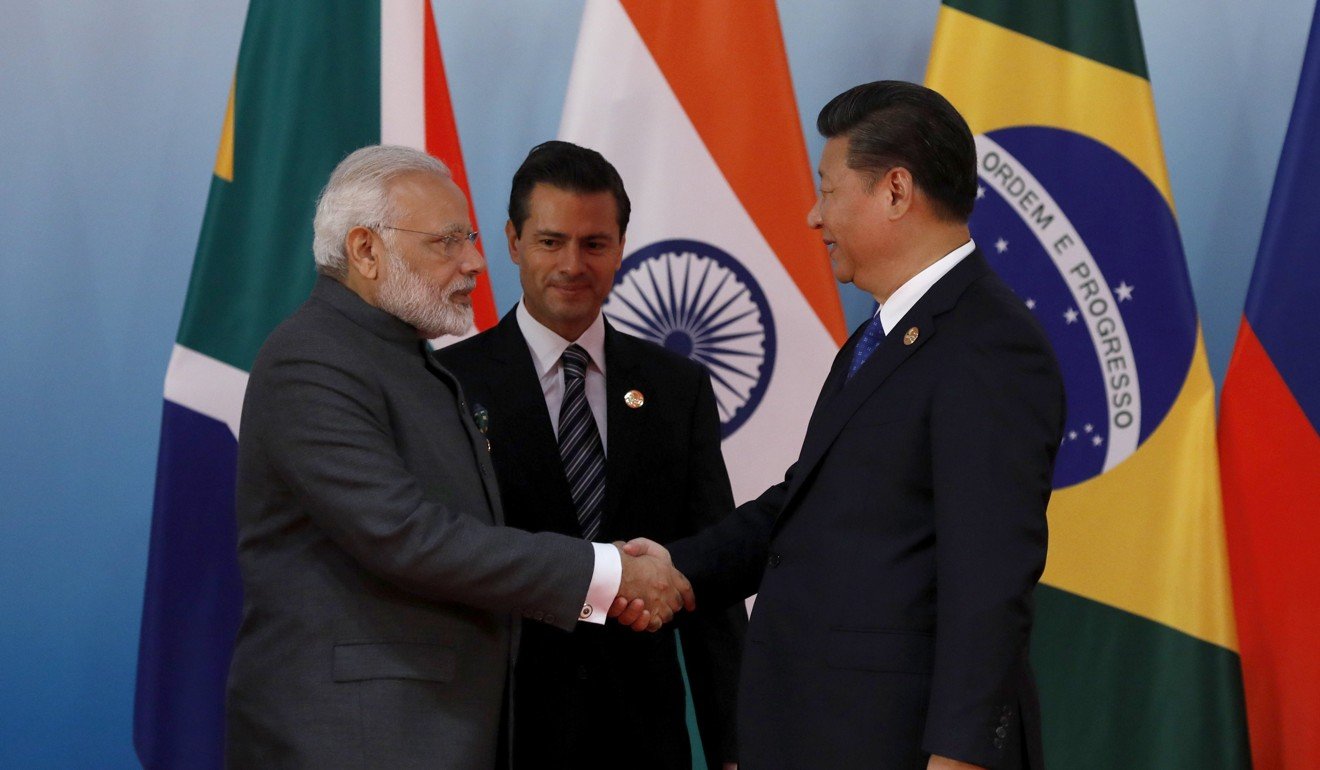 "China supports Myanmar to retain its influence built over three decades of massive development aid and supply of military hardware, India supports Myanmar to play catch-up and build influence partly by development financing and partly by playing on civilisational linkages based on the shared Buddhist heritage," says Binoda Mishra, who heads the Centre for Studies in International Relations and Development in India. "And both India and China engage the Burmese military as much as the civilian government because the country is key to India's 'Act East' policy and China's
Belt and Road Initiative
."
Beneath the veneer of a forced truce, India and China, however, continue to compete for influence. Just ahead of Modi's visit to Myanmar last month, Indian ambassador Vikram Misri said his country's approach to Myanmar's development differed from "others", pointedly alluding to China but not mentioning it by name.
"India wants to create public assets in Myanmar and hand over to local authorities, unlike some countries that want to create commercial assets for themselves in Myanmar," Misri told local newsgroup Mizzima.
"We finance projects like Kaladan mostly by grants and some concessional financing, but we ensure that these never become a burden on Myanmar's economy."
WATCH: What's driving Myanmar's Rohingya crisis?
Adding to Chinese defensiveness in Rakhine is local opposition to its plans for the Kyauk Phyu deep seaport project. A consortium spearheaded by China's CITIC Group had been pushing for up to an 85 per cent stake in the US$7.2 billion deep seaport, but agreed a less ambitious 70 per cent stake amid increasing concerns in the country about Beijing's growing economic clout.
Even so, the agreement in September ensures that China will have a substantially larger stake in the project than the 50-50 joint venture proposed by Myanmar late last year, an offer rejected by CITIC.
Kyauk Phyu is important for China because the port is the entry point for a Chinese oil and gas pipeline which gives it an alternative route for energy imports from the Middle East that avoids the Malacca Strait. The port is part of two projects, which also include an trading estate, to develop a special economic zone in Rakhine. CITIC was awarded the lead role in both initiatives in 2015. India fears China is creating a "debt burden" on Myanmar through projects like Kyauk Phyu that give it additional leverage.
"Like Sri Lanka, Myanmar will face a mounting debt burden. It is China's strategy to then get controlling stakes in these projects as the Burmese will be unable to pay back," said Indian economist Prabir De.
Chinese investments in Myanmar differ to those of the Japanese, who are developing Thilawa and Dawei SEZs, in which Myanmar keeps the controlling 51 per cent stake.
"The contrast between Kyauk Phyu and Thilawa is stark and noticeable," said Simon Tay, chairman of the Singapore Institute of International Affairs. "The two per cent difference is not so big in practical terms but it is an important symbol of trust and friendship," Tay told the Myanmar Times recently.
Burmese politicians are reluctant to openly criticise China because the country depends on its northern neighbour for support in the UN to counter resolutions critical of its human rights record in Rakhine.
WATCH: Myanmar protesters denounce UN advocacy for Rohingya
But privately many NLD and opposition politicians say they are uncomfortable giving away controlling stakes in key projects like Kyauk Phyu, with many of them citing the example of Sri Lanka.
China is also increasingly facing resource nationalism as a result of its investment in gas extraction and pipeline projects in Kyauk Phyu, further adding to China's cautious position on Rakhine. This year, about 600 residents of the deep-water port town of Kyauk Phyu boarded more than 100 motor boats and piloted them to the site of the local office of the Chinese state-owned oil company China National Petroleum Corporation, or PetroChina, to protest against the ban on their fishing activities as a result of the company's presence.
"Given the dominant role of Chinese firms in the consortium, and Kyauk Phyu's proximity to these gas projects, resource nationalism is likely to intensify local resentment toward the SEZ," Global Risk Insights said.