A change of mind just hours before he touched down in Tokyo on Sunday at the start of his maiden trip to Asia as US president should have come as no great surprise to anyone given Donald Trump's turbulent first 11 months in the White House.
Whether the last-minute volte-face, which will see Trump attend the East Asia Summit (EAS) in the Philippines, will convince anyone that the US has a coherent policy on what it is now calling the "Indo-Pacific region" remains to be seen.
What is clear is this is a hugely important trip for Trump, with the White House keen to emphasise it is the longest trip to Asia by any president in the last 25 years.
Trump's predecessor, Barack Obama, also made his presidential Asian debut in the November of his first year in office, visiting four countries – Japan, Singapore (for an APEC meeting), China and South Korea – over a seven-day period. The US did not join the EAS until 2011.
The White House has also said Trump's visit "will underscore his commitment to long-standing US alliances and partnerships, and reaffirm its leading role in promoting a free and open Indo-Pacific region", but overall, it appears his top three priorities are North Korea, North Korea, and North Korea.
In Seoul and Tokyo he is expected to reassure allies of the US that Washington's commitment to their defence in the face of a growing threat from Pyongyang remains firmly in place, while China's new leadership team can expect the 45th incumbent of the White House to deliver a request that they do more to persuade Pyongyang to give up its nuclear ambitions and return to denuclearisation talks.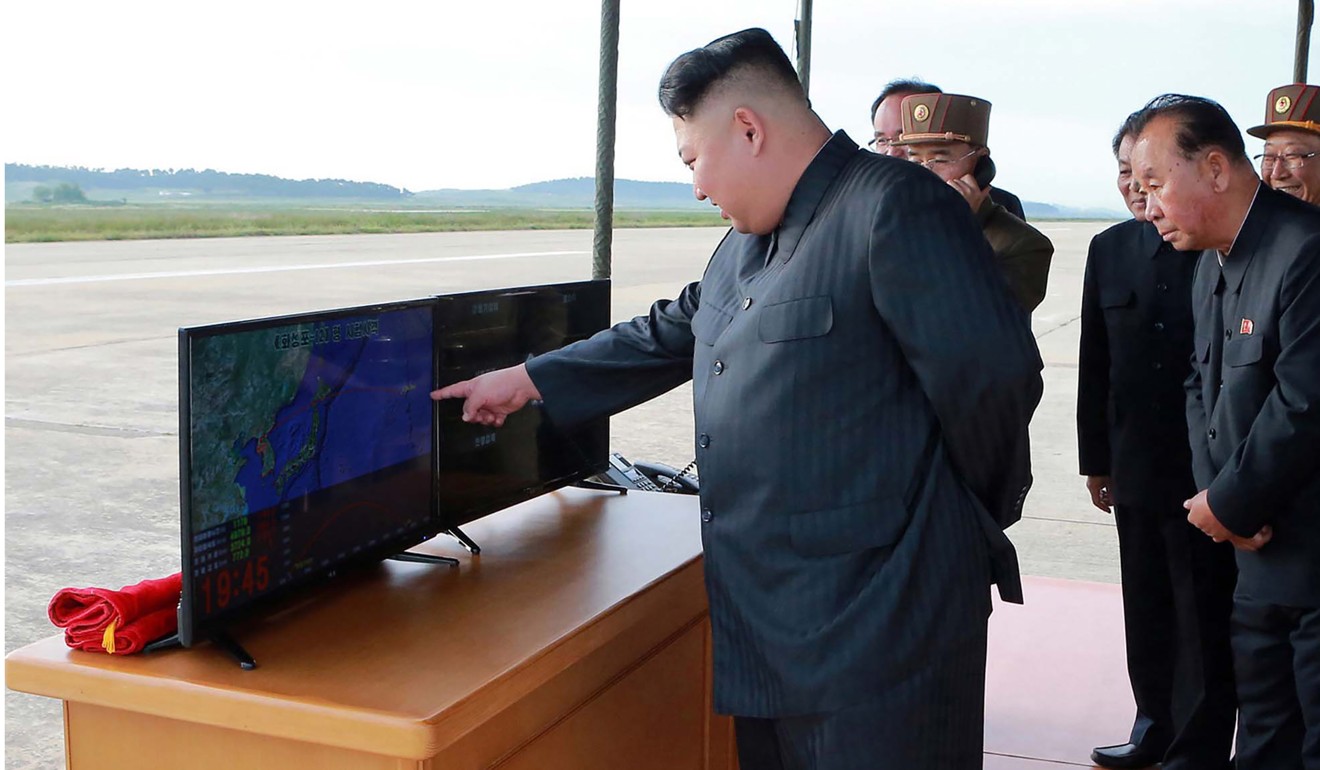 On the Southeast Asia leg of the trip, individual and multilateral condemnation of North Korea's nuclear and missile programmes – both outlawed by UN Security Council resolutions – and increased adherence to tighter UN sanctions on North Korea are likely to dominate the agenda.
Condemning North Korea and getting others to join the chorus is the easy part, given Pyongyang's recent flagrant violations of the resolutions: the September 3 test of what appears to have been a 150-kiloton or more nuclear weapon and multiple missile launches, including two extended-range flights over Japan.
Explaining America's overarching East Asia economic and security strategy and priorities is quite another task, however. How well, or poorly, Trump does in laying out his vision for East Asia will be the principal determinant of the trip's overall success.
The Tokyo visit will be both the easiest and potentially most difficult leg of his journey. Trump has already established a solid working relationship with his golfing buddy, Japan's Prime Minster Shinzo Abe, and the two will reaffirm the centrality of the Japan-US alliance as the foundation of America's security strategy in the Asia-Pacific region.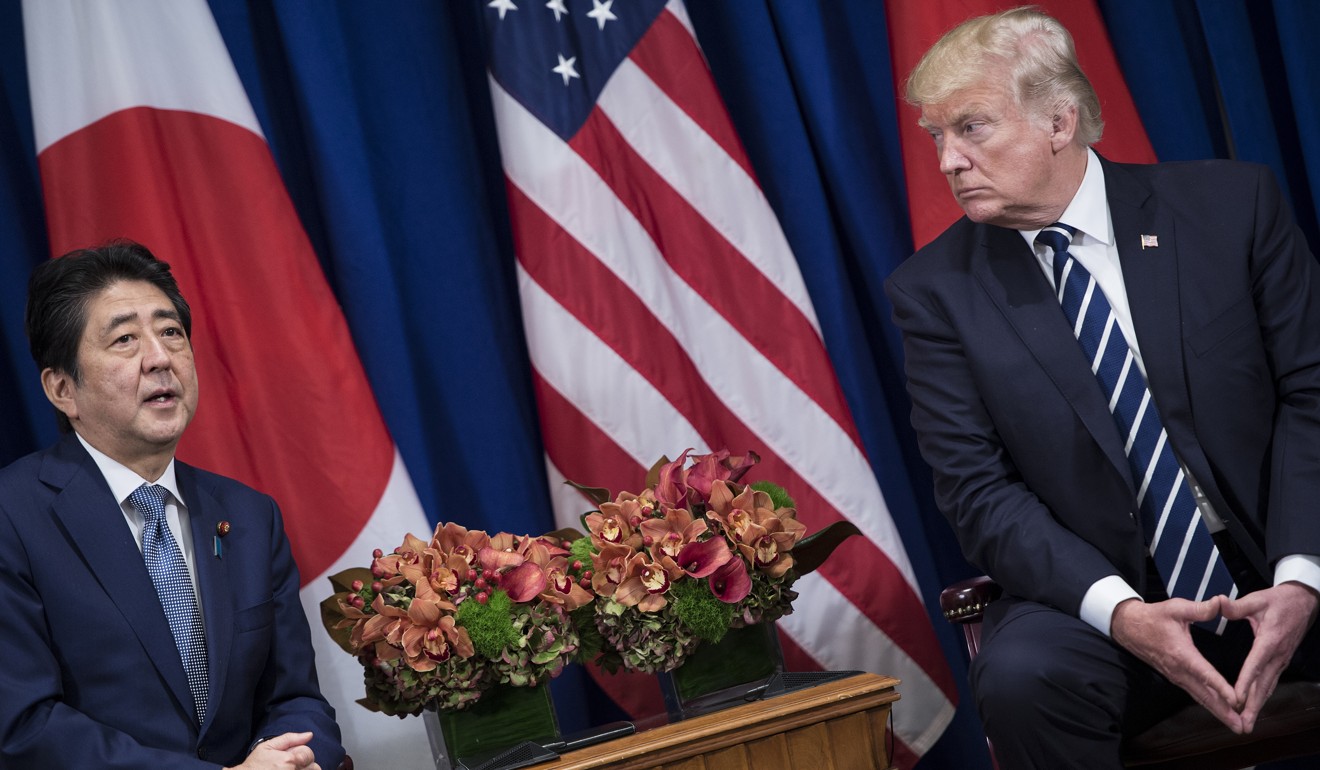 But the two leaders remain miles apart on how to best promote "a free and open Indo-Pacific region".
Abe is trying to keep the Trans-Pacific Partnership (TPP) alive despite Trump's walking away from what was billed as a "gold standard" trade agreement, while Washington is pushing for a bilateral trade agreement which would cover 30 per cent of the global economy. Unless the media presses the issue, the two will no doubt try to avoid the topic completely since the best they can do is agree to disagree.
North Korea will undoubtedly dominate discussions in Seoul between Trump and South Korean President Moon Jae-in – who keeps sending olive branches to Pyongyang, which takes delight in shooting them down.
Unlike most presidents, Trump will not be visiting the demilitarised zone (DMZ) on this trip, officially because of time constraints.
Unofficially, Moon reportedly argued against the visit, not out of safety concerns – Pyongyang is certainly not crazy enough to physically threaten the US president and open the door for certain retaliation against its own leadership – but for fear that the visit would make an already tense situation even more volatile. While it would have been instructive for Trump to visit the DMZ, it is more important that he honour his host's wishes.
The Beijing visit is likely to be the most ego-gratifying but least productive.
One reading of the current "win-win" US-China relationship is that Washington has decided not to accuse China of doing what China is not doing – currency manipulation – and in return China is pretending to help pressure North Korea to give up its nuclear weapons.
True, as Trump claims, President Xi Jinping is doing more than ever before to put pressure on Pyongyang. Equally true, Beijing has not and is not likely to push Pyongyang to the brink of collapse to force it to choose between economic survival and nuclear weapons.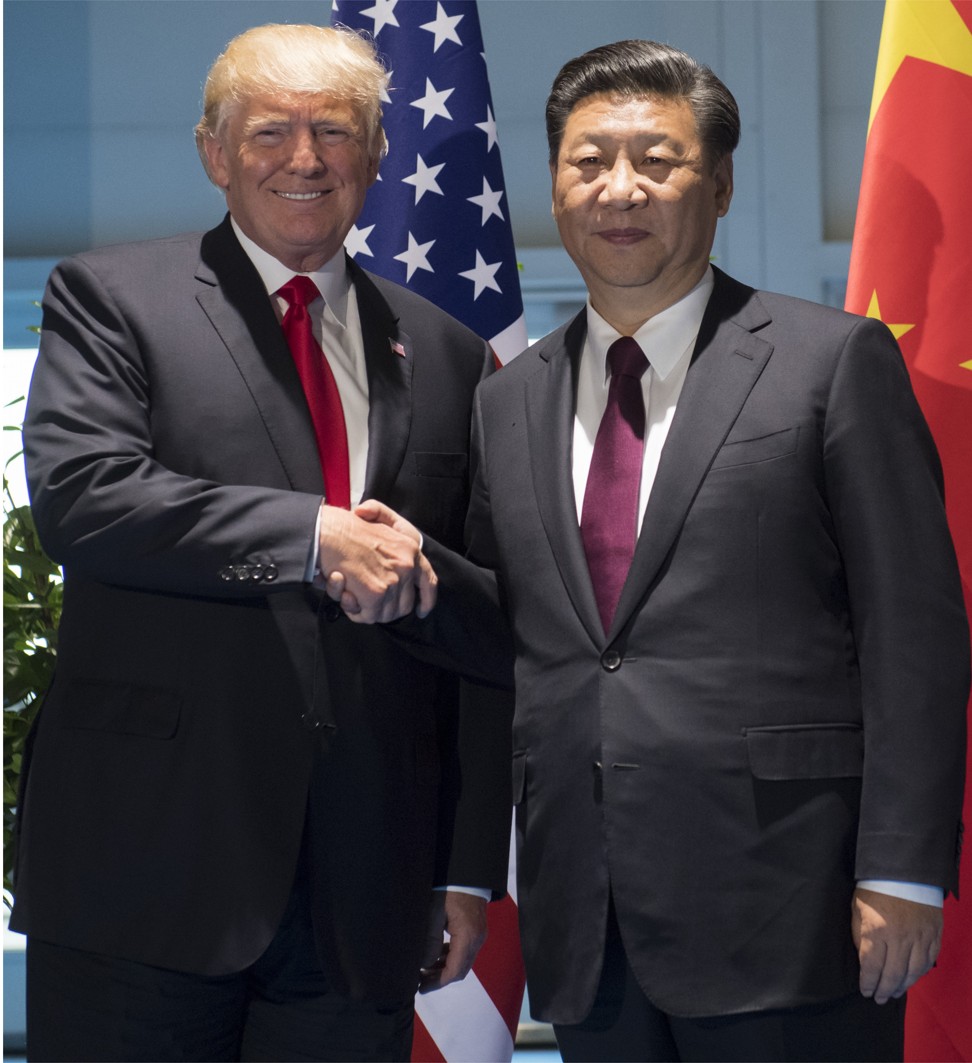 The White House has asserted Trump will also "send a clear message that for bilateral economic relations to be sustainable over the long term, China must provide fair and reciprocal treatment to US firms and cease predatory trade and investment practices".
Specific US complaints centre around China's forced technology transfer, the fact that American companies have had an enormous amount of their intellectual property stolen, and the lack of reciprocity in investment permissions for services companies. It is hard to believe that any of this will change as a result of Trump's visit.
Trump's visit to Danang for the APEC Leaders Meeting is likely to receive less press coverage than the other stops but could be the most significant in terms of articulating future US trade policy.
Everyone knows what Trump is against: the TPP and any trade deal that he did not personally negotiate. It is less clear what he wants or seeks, beyond the vague "better deals".
The White House asserts that Trump's participation in the APEC meeting will "reinforce the US commitment to an equitable, sustainable, and rules-based international economic system based on market principles". We will be looking to his APEC performance and his speech at the APEC CEO Summit, also in Danang, to provide more specifics.
Trump's brief side trip to Hanoi has also piqued interest, with some Vietnamese wondering if a US-Vietnam "strategic partnership" is in the offing.
Trump's final stop, in Manila, will include a US-Asean bilateral meeting celebrating the 40th anniversary of US-Asean relations, to "advance US leadership in promoting Indo-Pacific trade and security architecture … based on freedom and openness and adherence to the rule of law".
Taken together, the visit may provide what is otherwise still missing; namely, a clear articulation of America's East Asia economic and security strategy. The George H.W. Bush and Clinton administrations both issued East Asia Strategy Reports that laid out their priorities and policies for the region. Their successors failed to do so.
A new report is long overdue to put the individual pieces of strategy and policy, as represented by this and other visits, into a broader perspective. ■
Ralph Cossa is the president of Pacific Forum CSIS